5 Gemstones To Wear On Your Travels
Discover our top 5 gemstones to wear on your travels!
Many people choose to carry small crystals with them but why not create your own gemstone jewellery that you can wear instead? Each gemstone is thought to hold different healing properties - find the perfect gemstone for your travels below and learn how they can help guide you on your adventures.
Crystals have been used for thousands of years, with ancient people using them for magical and spiritual powers. Crystals are believed to hold vibrational energy and believed to transmit this energy to you and balance your emotional, physical and spiritual energies. Although there is no evidence to show that crystal healing works and is not a form of medicine, more and more people are being open to trying the possible benefits that crystals bring.
Make Your Own Jewellery Designs With Kernowcraft
You can shop all of the gemstones featured and so many more for creating your own pieces of jewellery! Explore our beginner friendly settings or find inspiration with our jewellery making kits and tutorial pages.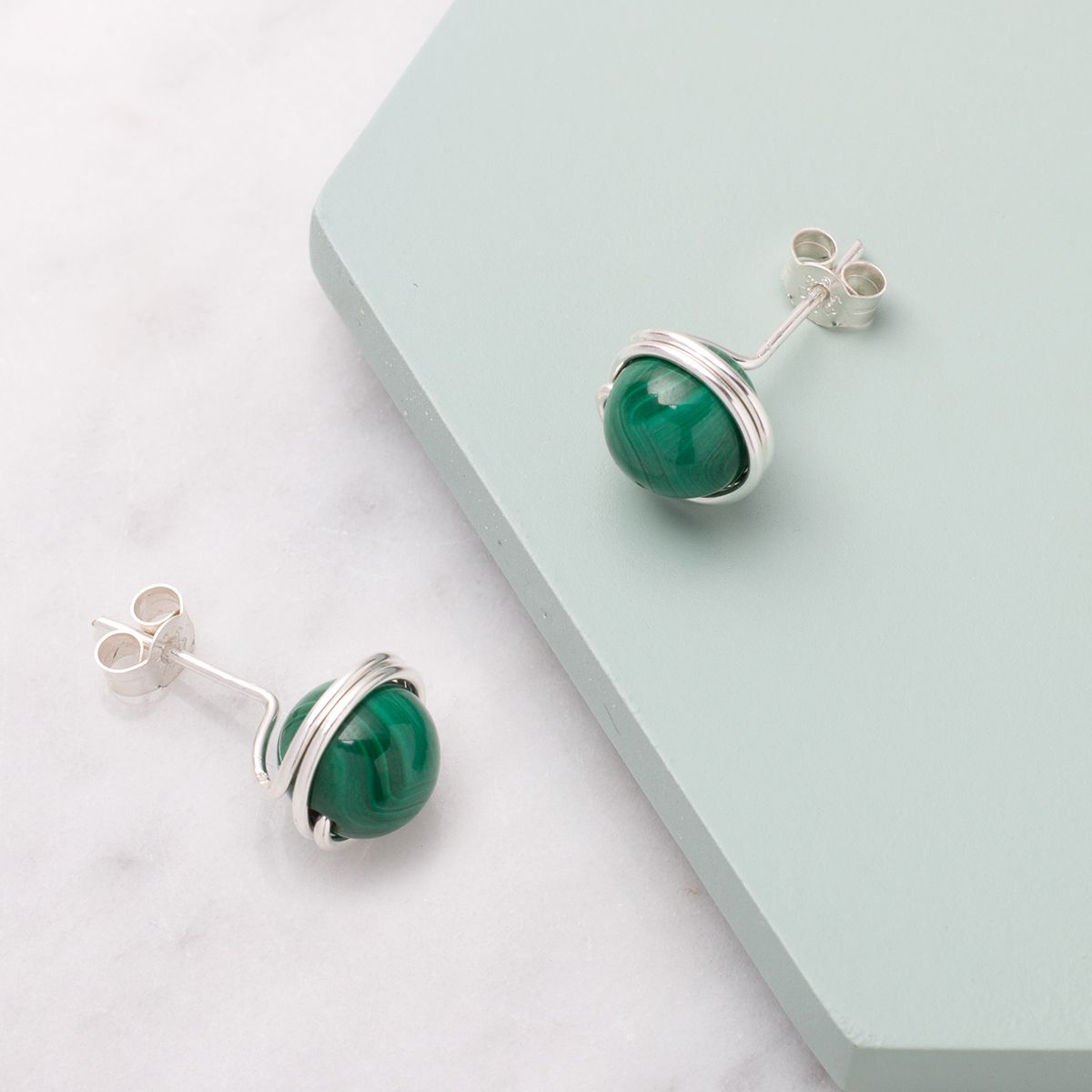 The gorgeous gem has alternating bands of forest green and light emerald, a striking gemstone that will offer an eye-catching look when worn on your travels. It's thought to be a guardian stone, offering you safety and protection against physical danger. Many people choose to hold or wear this gem to ease their anxiety when flying.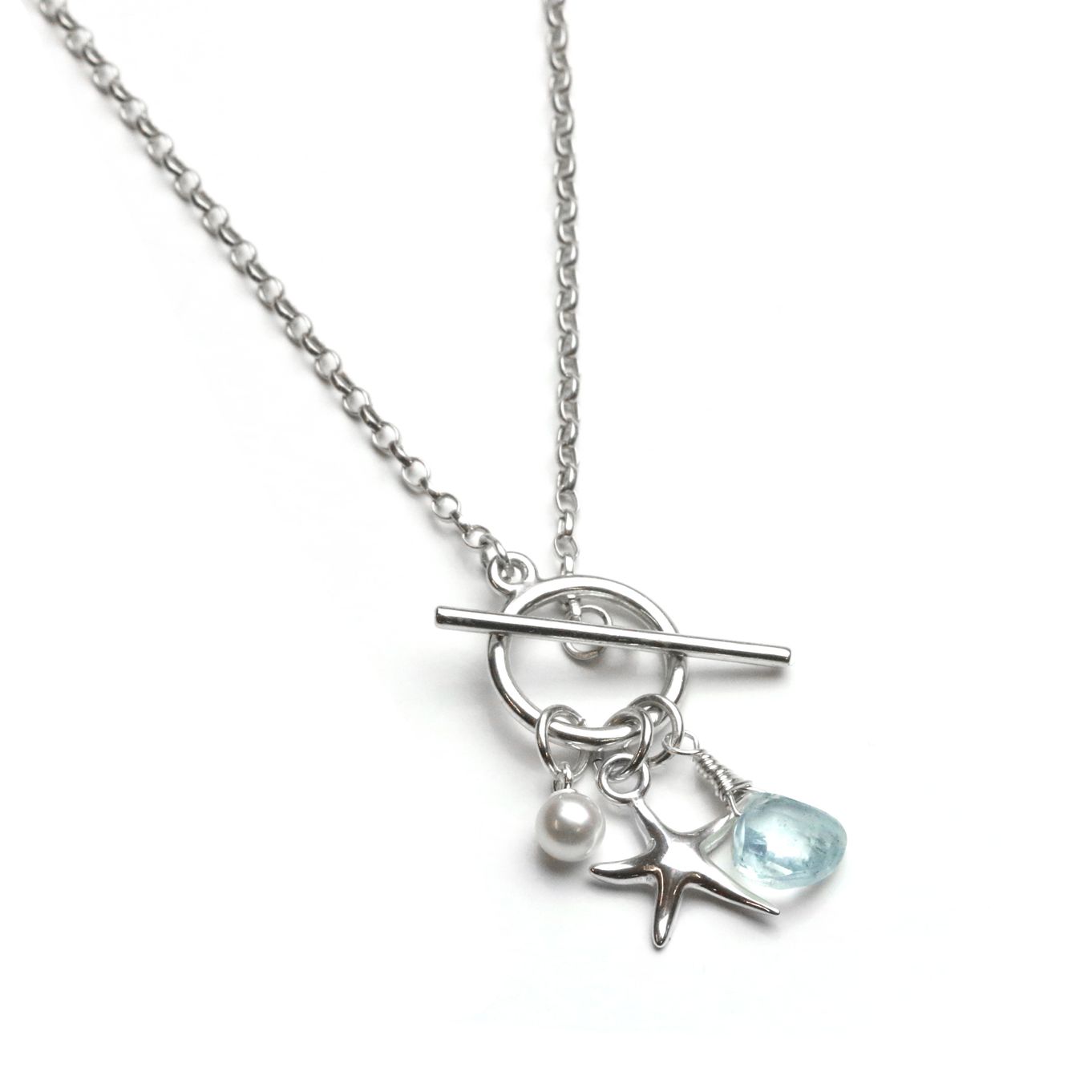 If you're a water baby this gem is for you! Known as 'water of the sea', aquamarine is one of our most popular gemstones, with colours ranging from pale blue to light green. This pretty gem is believed to be the treasure of mermaids! A soothing gem, thought to bring you good luck and protection when travelling on or across the water - traditionally used by sailors to bring them good luck.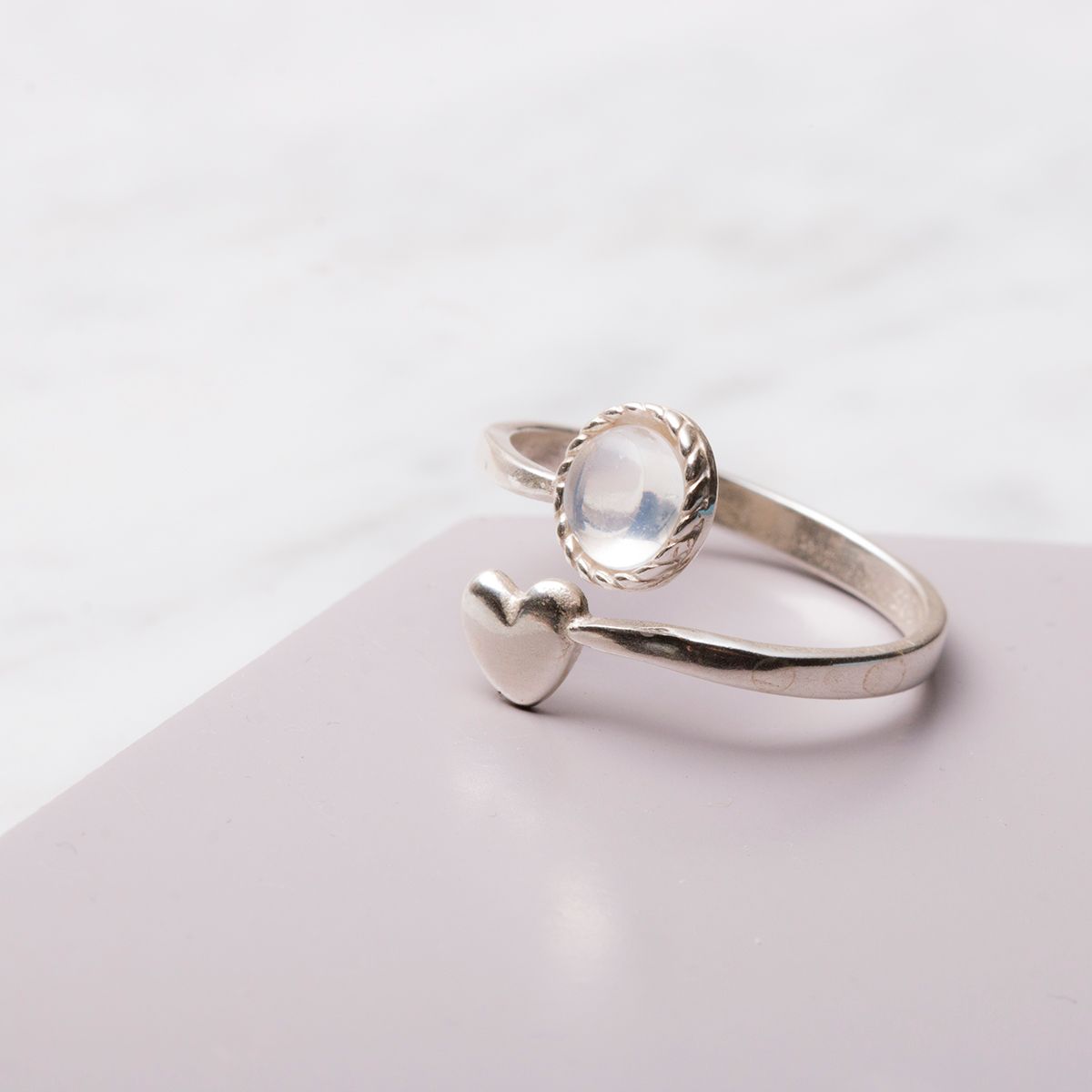 Discover calming moonstone, with its glowing sheen of blues and whites which resemble magical moonlight! Wearing this gentle stone is thought to bring you luck and joy on your travels. Being a stone of new beginnings means it's the perfect choice for your adventures.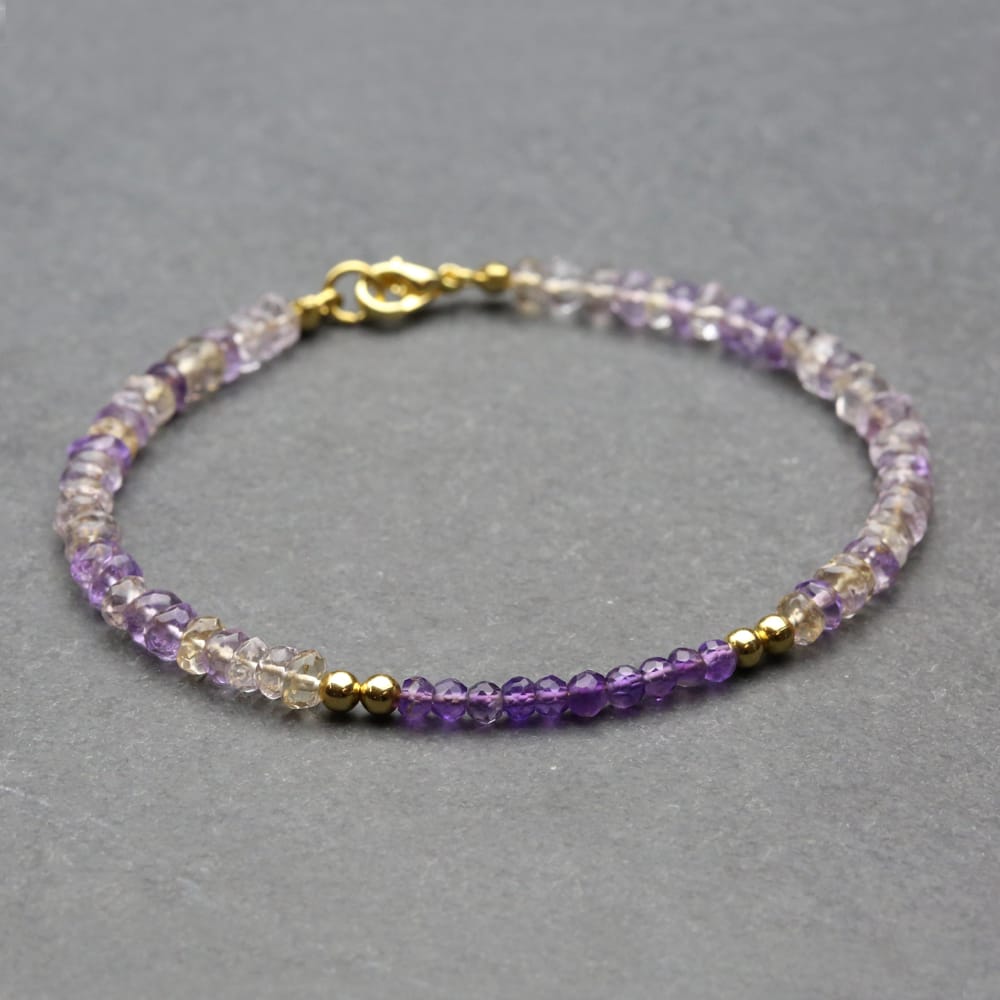 Amethyst has traditionally been used by travellers to protect them against thieves! It's thought to soothe your worries and protect you from negative energies you may face upon your travels.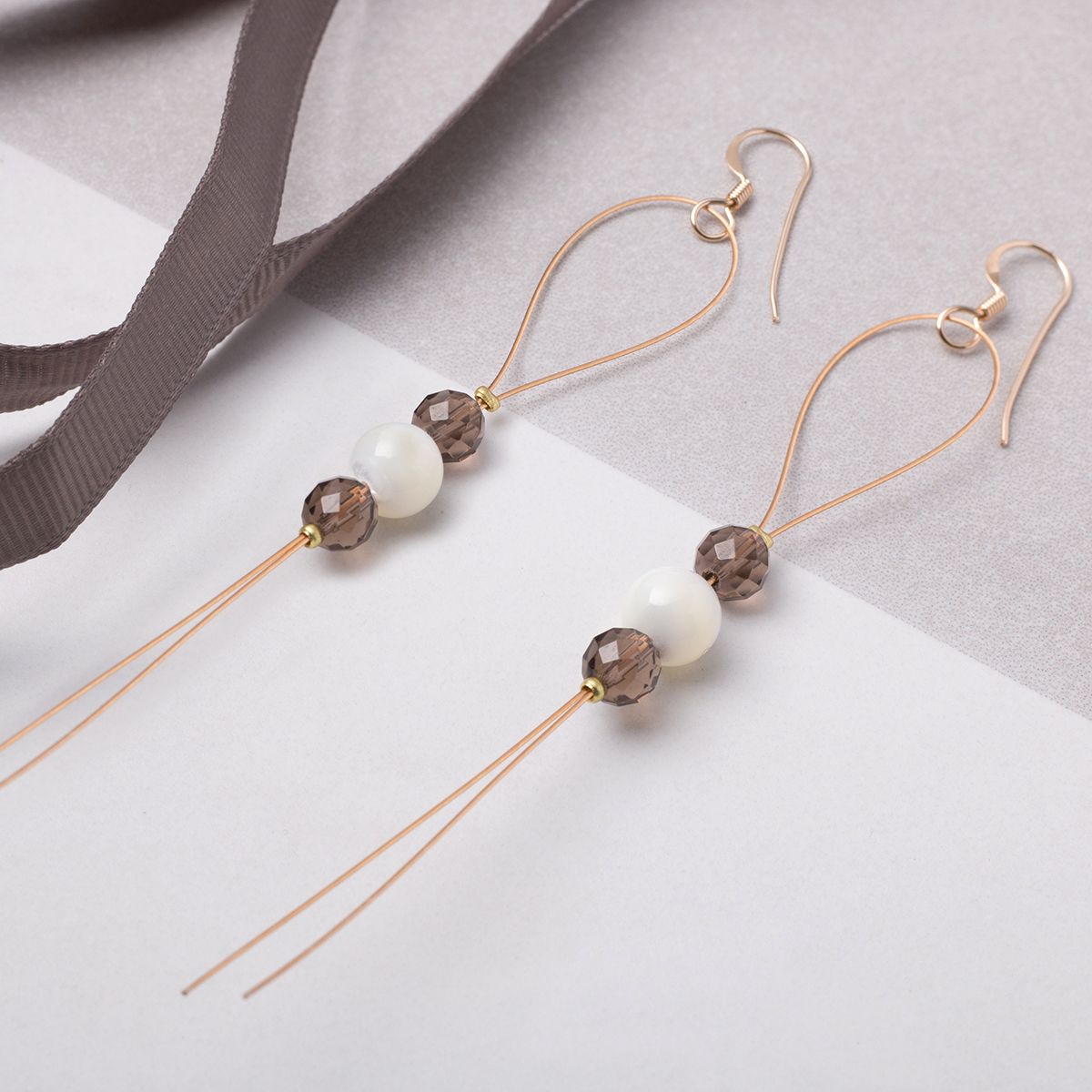 Smoky quartz is a beautiful stone thought to promote self discovery on your adventures as well as absorbing negative energy along the way. Known as a grounding stone, you'll find smoky quartz a great companion when visiting new places, allowing you to be more present in the moment.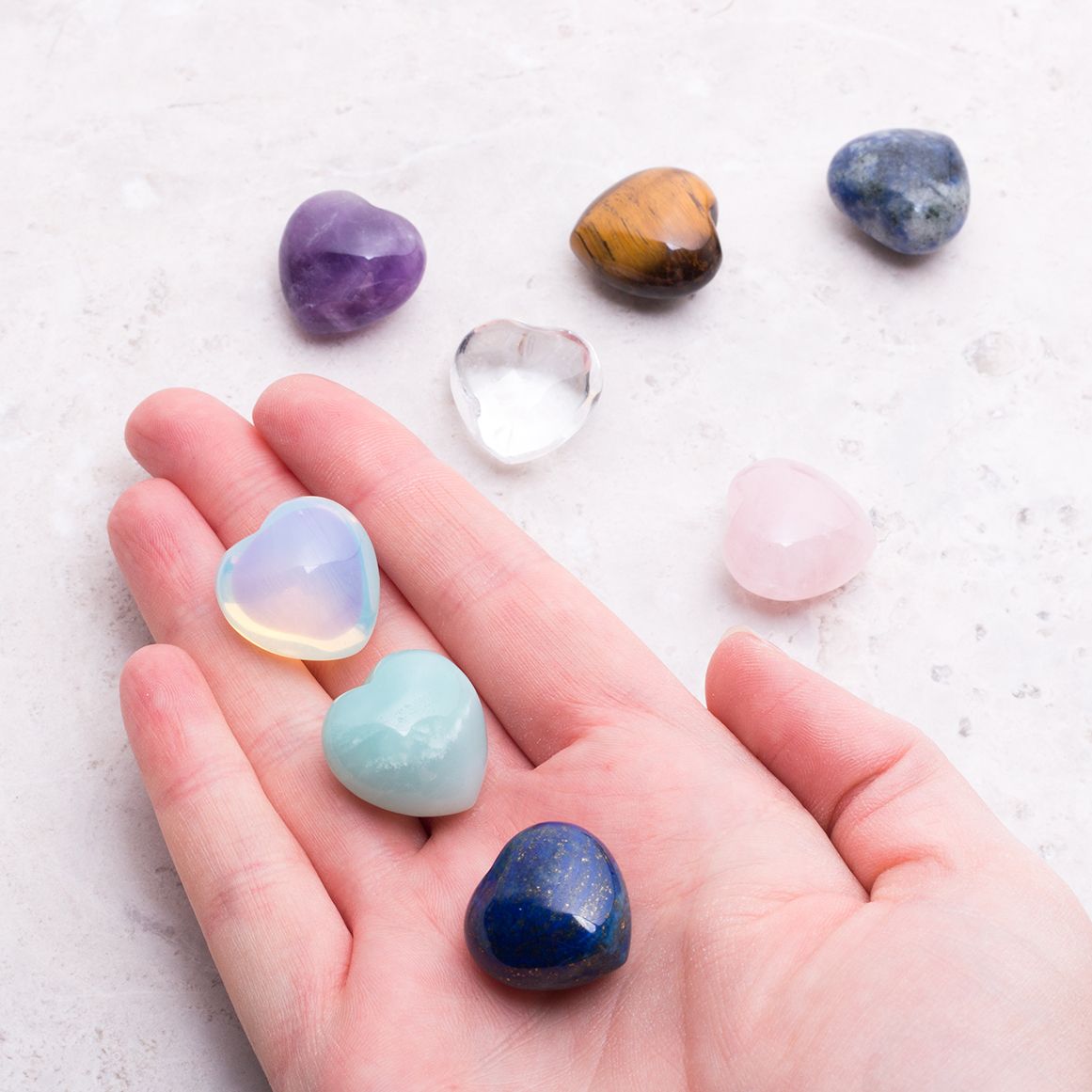 Wearing jewellery isn't for everyone when they're travelling, so why not take our soothing palm stones instead. Hold them when you're feeling anxious, pop them in your pocket to keep them close or carry them around in your bag for protection.
---
Make Your Own Jewellery With Our Jewellery Making Supplies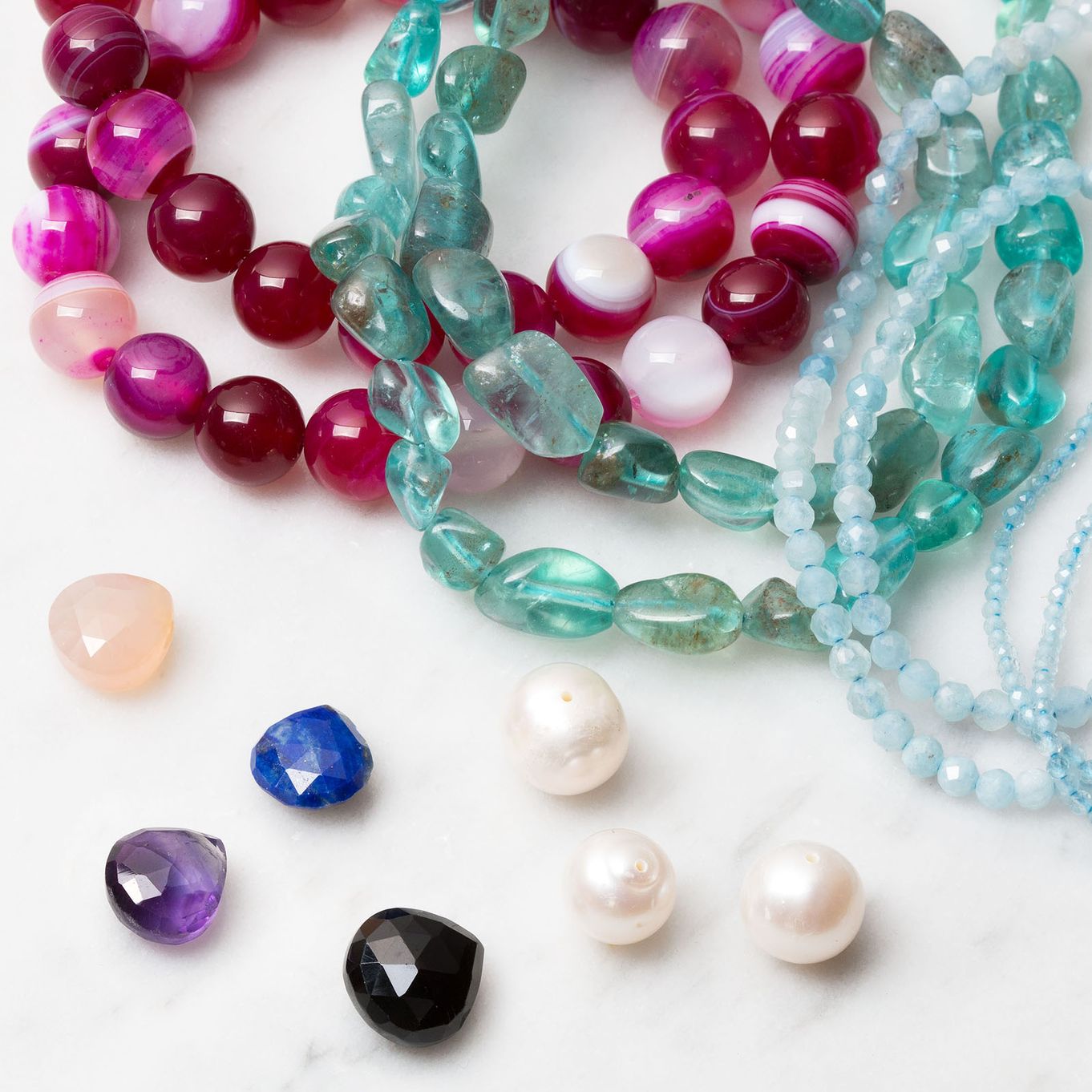 Discover even more gemstones to use in your handmade jewellery designs! You'll find cabochons, faceted stones, beads and crystals.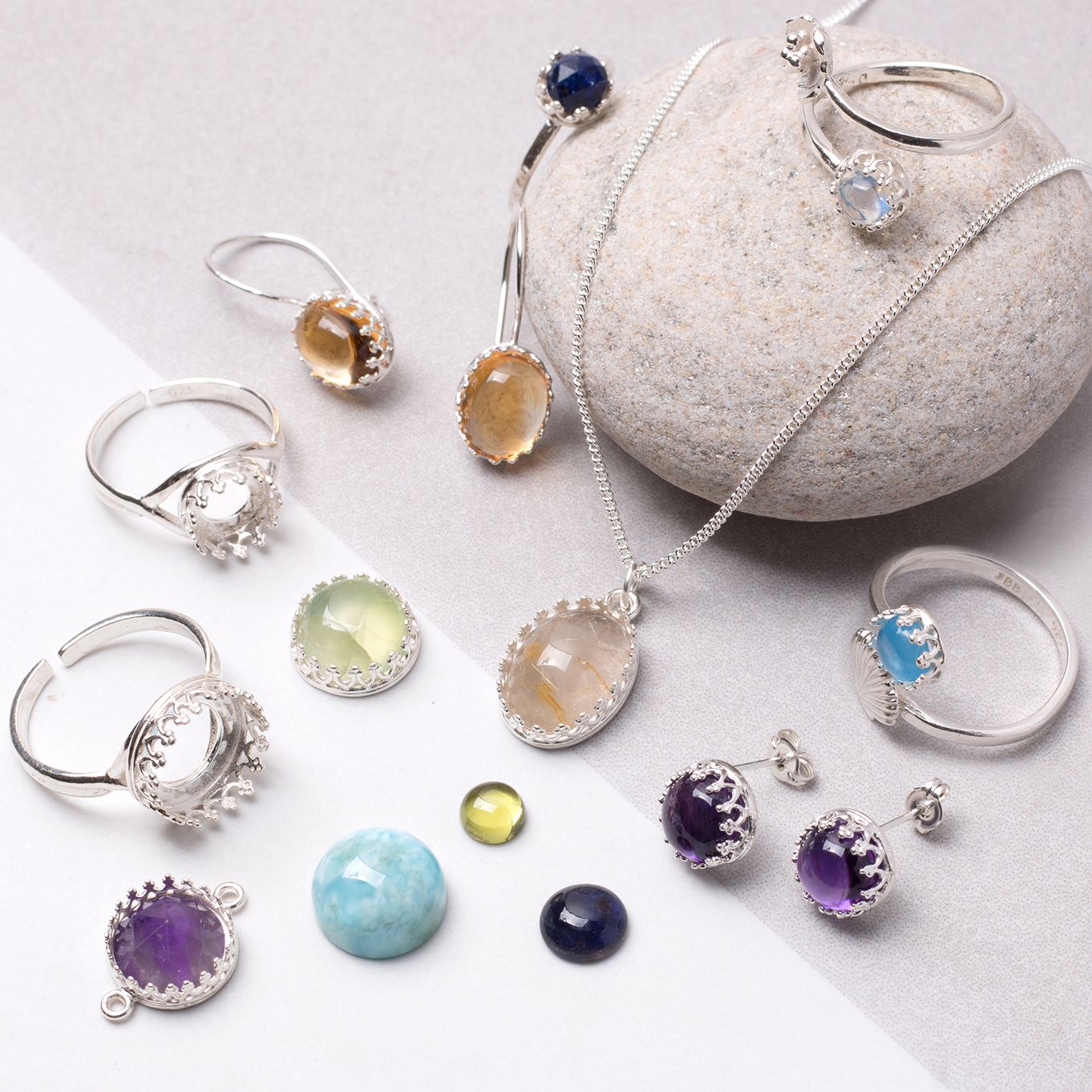 Ready to create your own jewellery ready to wear on your travels? Choose your gemstone and then explore our wide range of jewellery making settings suitable for beginners. You'll find ring settings, pendant settings, bangle settings to earring settings - ready to set with your favourite gems.
---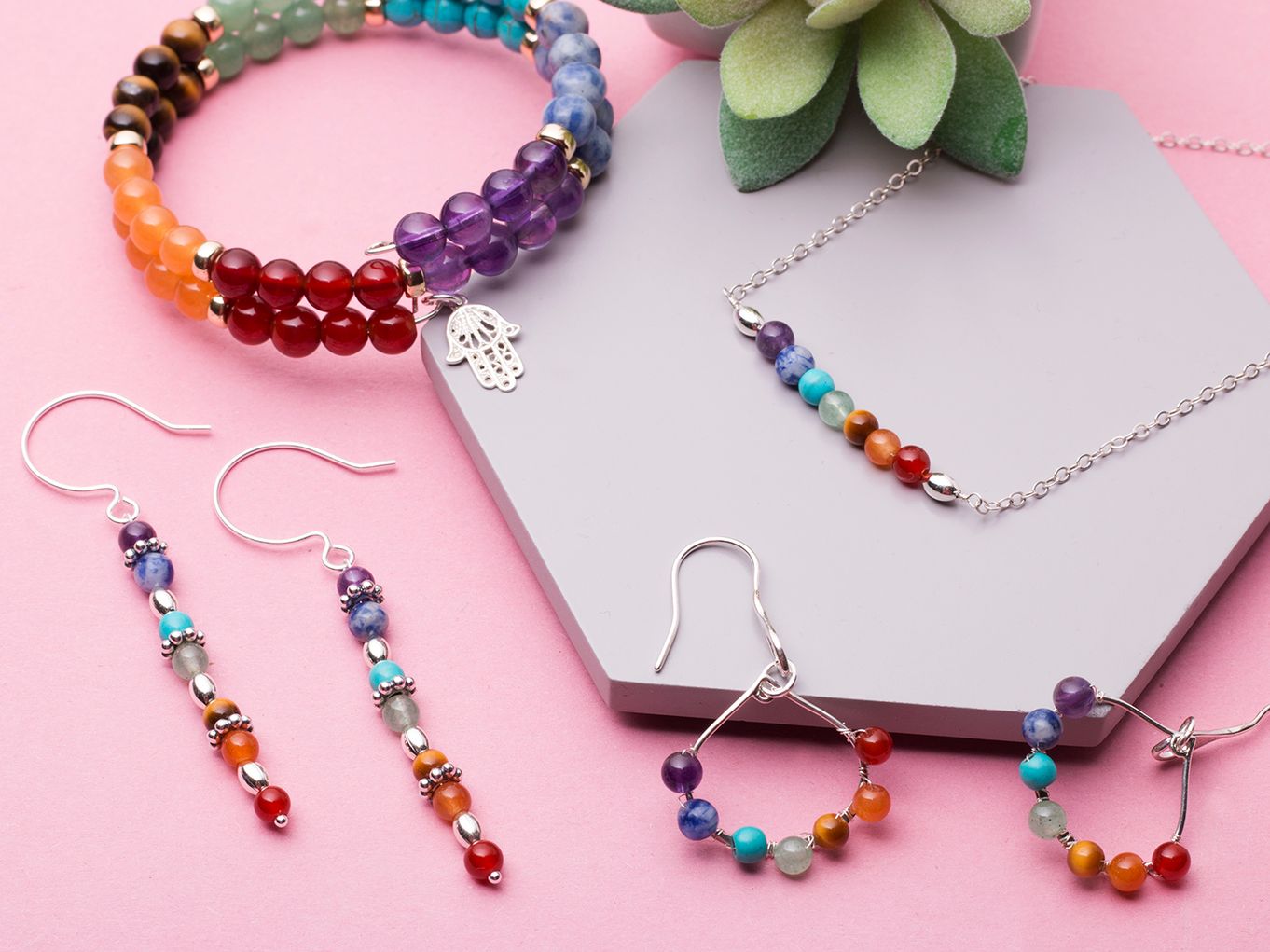 Chakra is an ancient meditation practice and originates from an old Sanskrit word, translating to 'wheel'. Chakra represents the 7 chakras around your body, with 7 different centres of energy. Each chakra is connected to one area of the body and an emotional state. It is believed that by balancing these energies your emotional, physical and spiritual wellbeing will benefit.
These tumbled polished stones come in a lovely drawstring pouch so you can keep all seven chakra stones together on your travels - or choose your favourite to carry with you on your journey.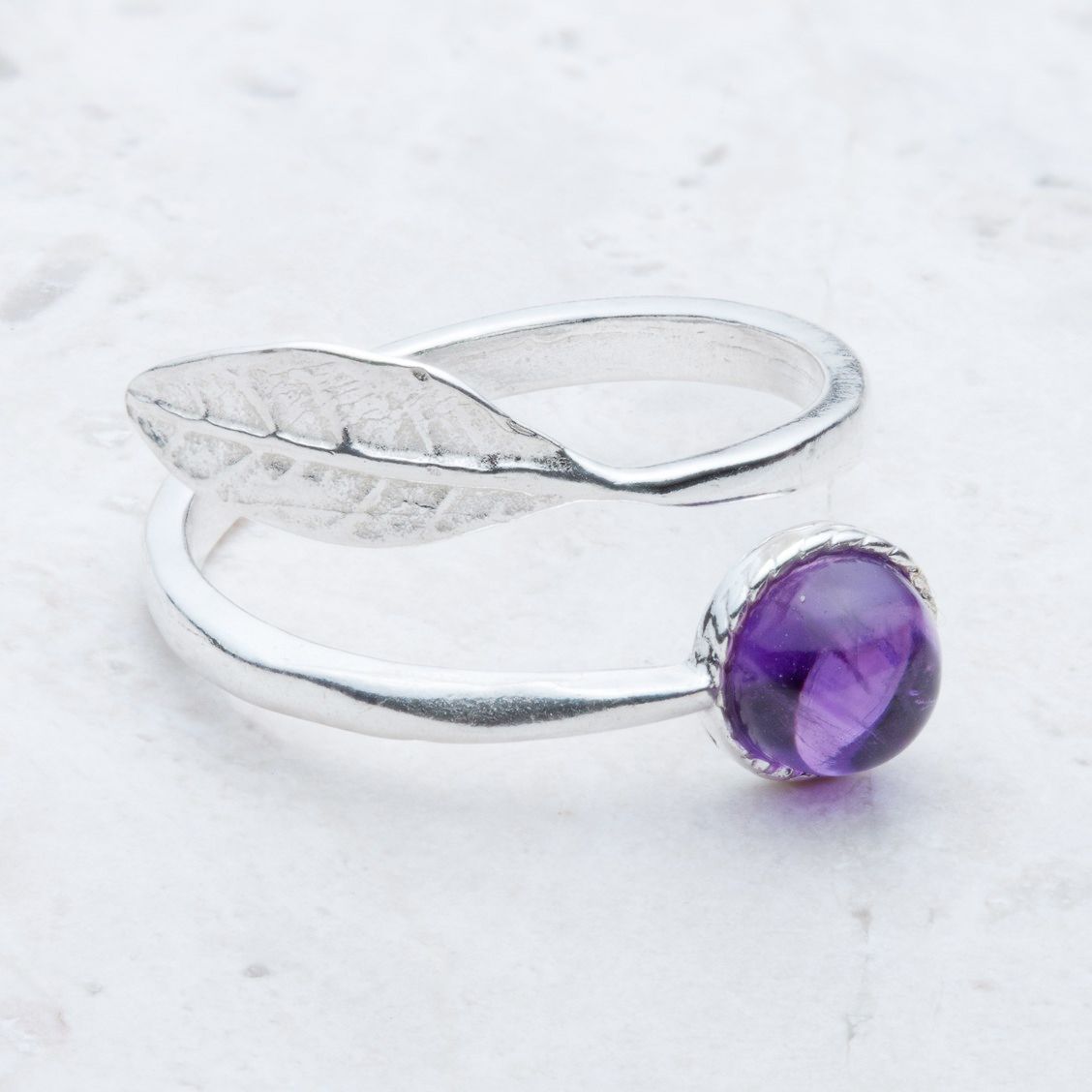 Our beginner friendly jewellery making kits have online step by step instructions, with a handy one-click shopping list which you can also customise yourself. Perfect for finding inspiration for your next make.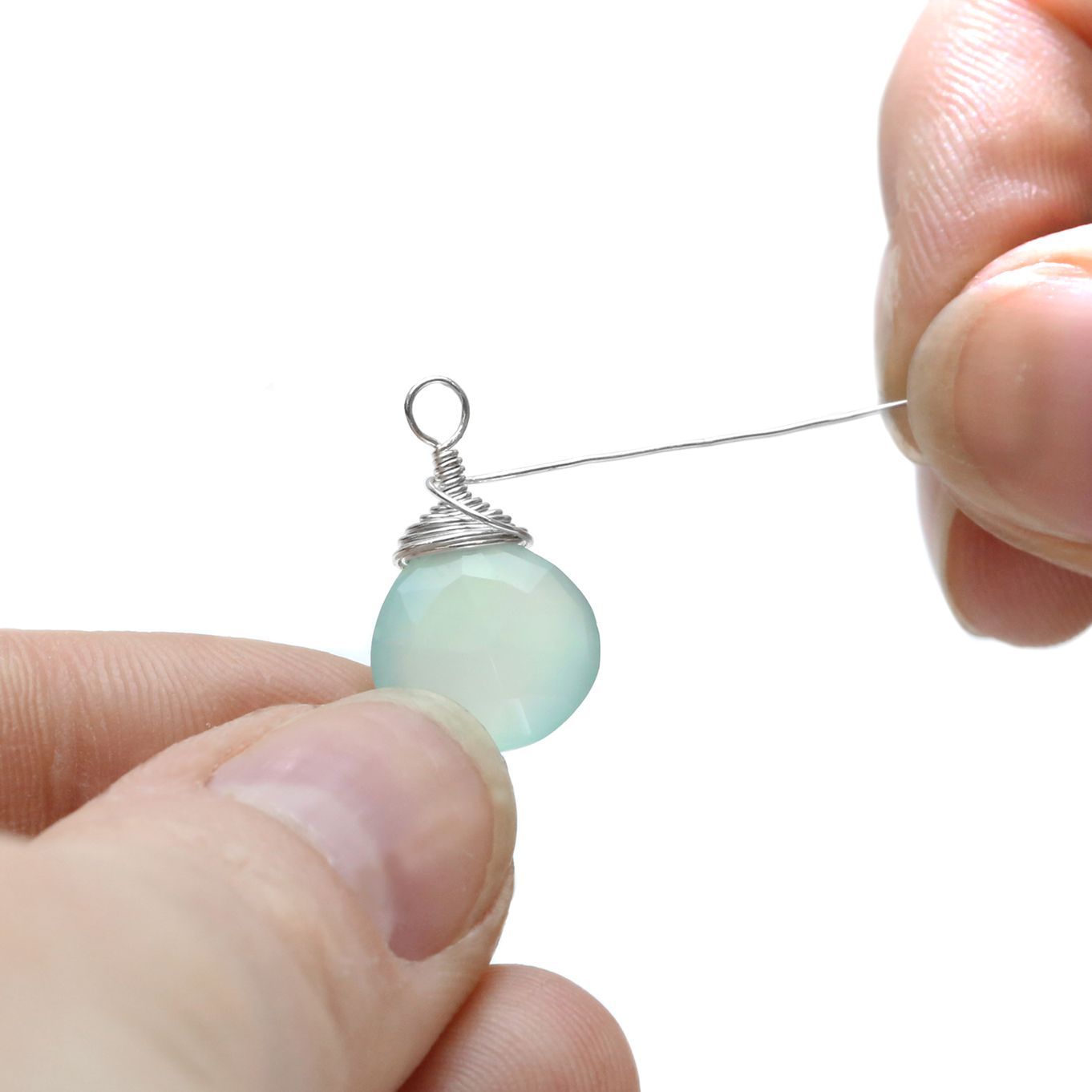 Whether you're interested in beading, wire wrapping or metalsmithing - we have all the inspiration you need with our free jewellery making tutorials and guides.