Topaz: The November Birthstone
Topaz is a stone with gorgeous clarity, it is a strong stone and comes in a rainbow of colours, which makes it ideal for jewellery making. Because of its rarity, topaz is an expensive gem. The rarest and most valuable colour being red, light blue is more common and of less value but no less stunning. Topaz is the birthstone of November and in this blog post, we explore its interesting history and properties.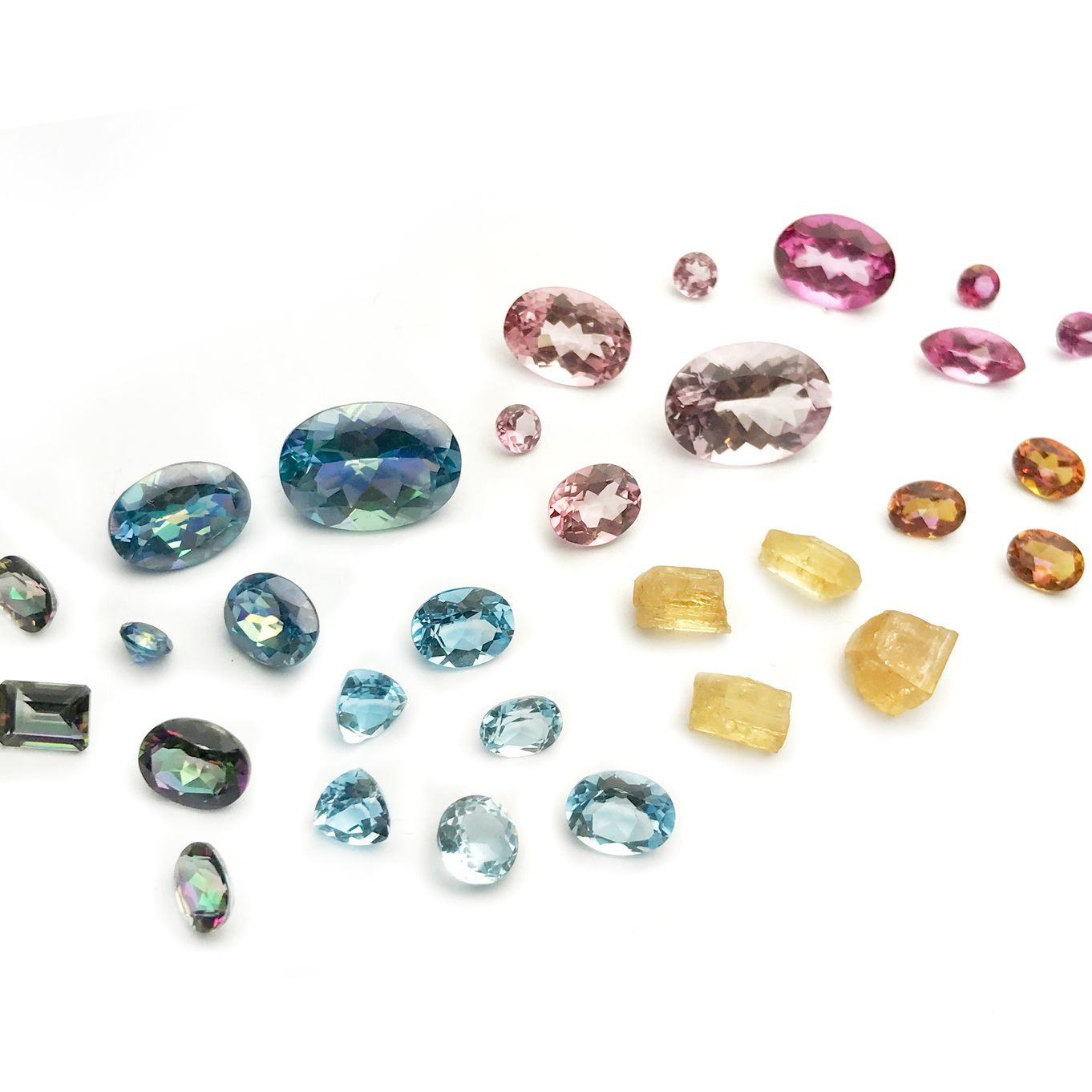 Topaz Facts
Colour: Colours of topaz range from golden yellow, pink, blue, green or colourless. Yellow, pink and red is the most valuable with natural pink stones being very rare. Many of the colourless stones are heat treated to a create range of blues.
Appearance: In its raw form the topaz occurs as well formed prismatic crystal which can be of great size. Topaz can also form in large granular and columnar habits. It is a transparent to translucent stone with a vitreous lustre. Topaz is more commonly cut as a faceted stone when used for jewellery making use.
Rarity: Untreated stones are rare with pink and yellow stones being the hardest to come across.
Mohs' Hardness: Topaz measures 8 on the scale, making it a strong stone, adding to its appeal and more expensive price tag.
Sourced: United States, Mexico, Brazil, Pakistan and Africa.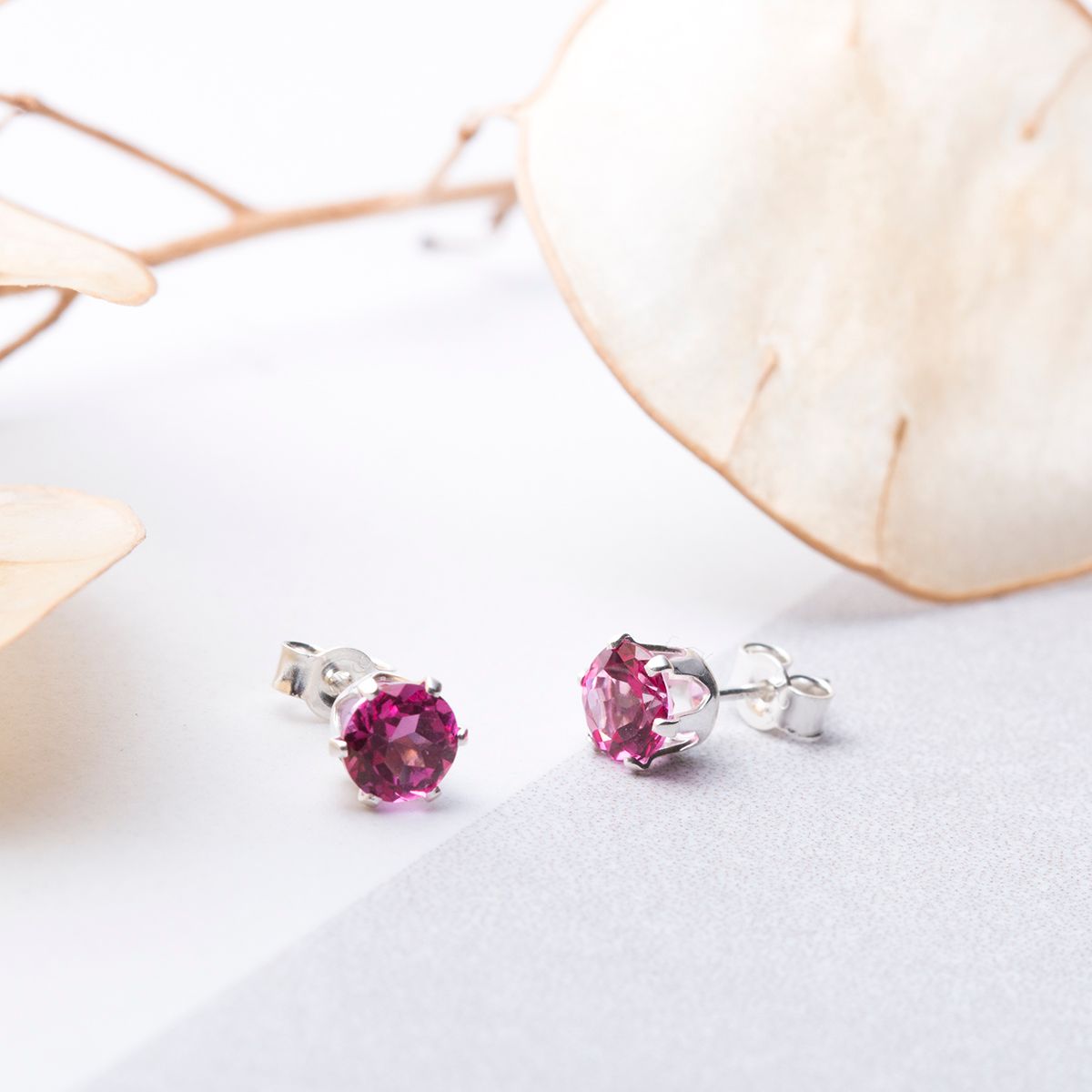 Topaz Formation & History
Topaz forms most commonly in pegmatites (a coarsely crystalline granite or other igneous rock). Topaz can also form in veins and cavities in granitic rock and volcanic lavas. It occurs with a variety of other minerals such as quartz.
There are a number of ideas as to where the name topaz derives from. One being from the Sanskrit word tapas, meaning fire, another being that it is derived from the greek word Τοpáziοs' or 'Τοpáziοn which means yellow stone. The most famous topaz is actually a colourless topaz. In the 17th century, a large white , or colourless stone was used in a Portuguese crown. At the time it was thought to be the largest diamond ever found at 1640 carats, but is now believed to be a colourless topaz.
Topaz Properties
Topaz is thought to be a mellow and empathetic stone that directs energy to where it is needed most - A great stone for balancing emotions. The November birthstone is also believed to promote truth and forgiveness by cutting through doubt and uncertainty. In her book The Crystal Bible, Judy Hall states that topaz's vibrant energy brings joy, generosity, abundance and good health. It has traditionally been known as a stone of love and good fortune. bringing successful attainment of goals. Negativity does not survive around joyful topaz.
Topaz Healing
Topaz is said to stimulate the metabolism and restores the sense of taste and manifest health. During the Middle Ages topaz was thought to heal both physical and mental disorders and prevent death. Throughout history the stone has been linked to many powers, for example the Greeks believed it increased strength, the Romans believed it had power to improve eyesight and the Egyptians wore it to protect them from injury.
---
Watch our range of topaz gemstones in action...
---
Discover Popular Topaz Colours From Our Collection
---
Shop Gemstones & Jewellery Making Supplies With Kernowcraft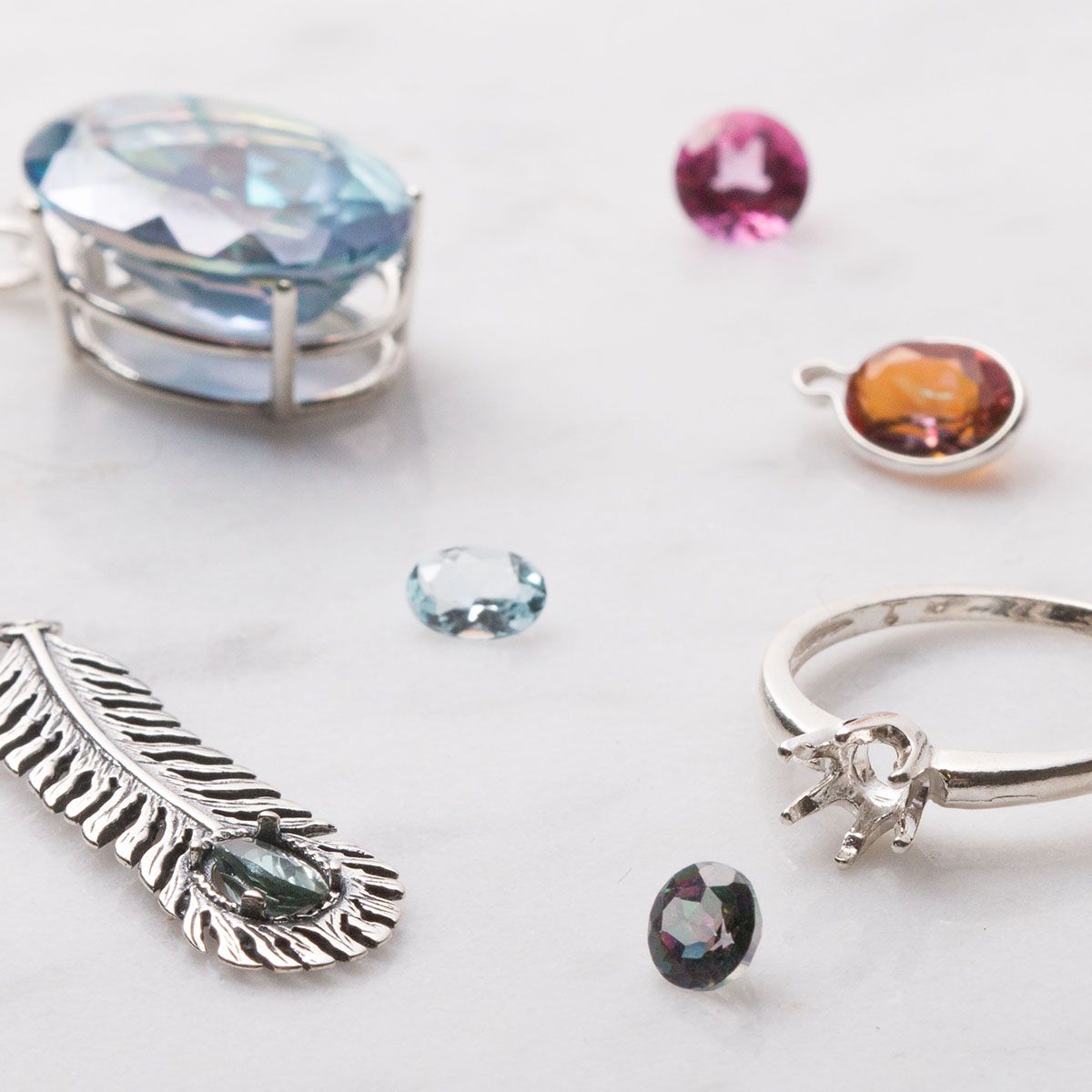 We have a beautiful range of topaz stones, so why not use your favourite alongside one of our faceted stone settings? Choose from a large range of ring, pendant and earring settings...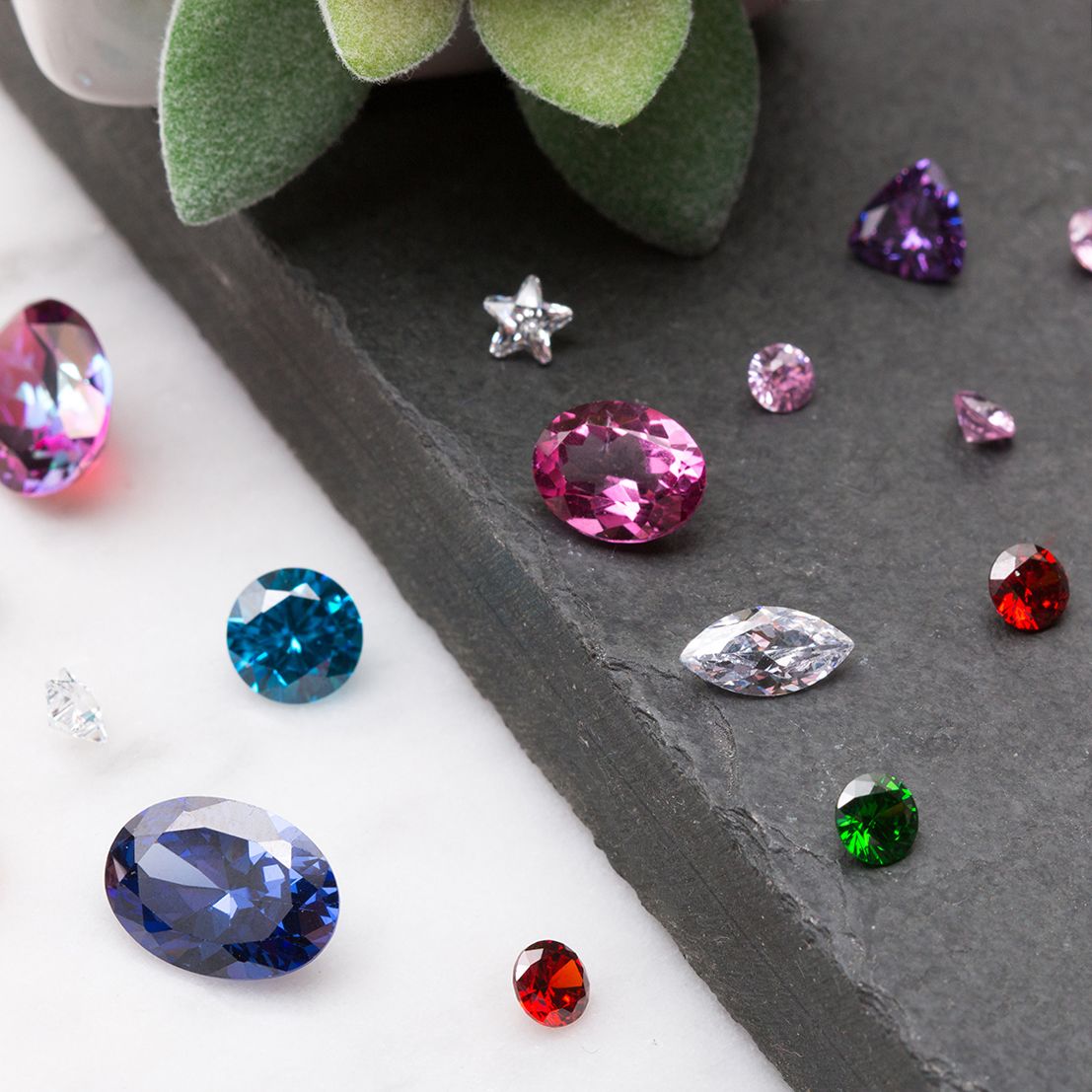 ---
References:
Judy Hall : The Crystal Bible.
Chris Pellant: Rocks And Minerals
Cally Hall: Gemstones
---