Types Of Earring Findings For Jewellery Making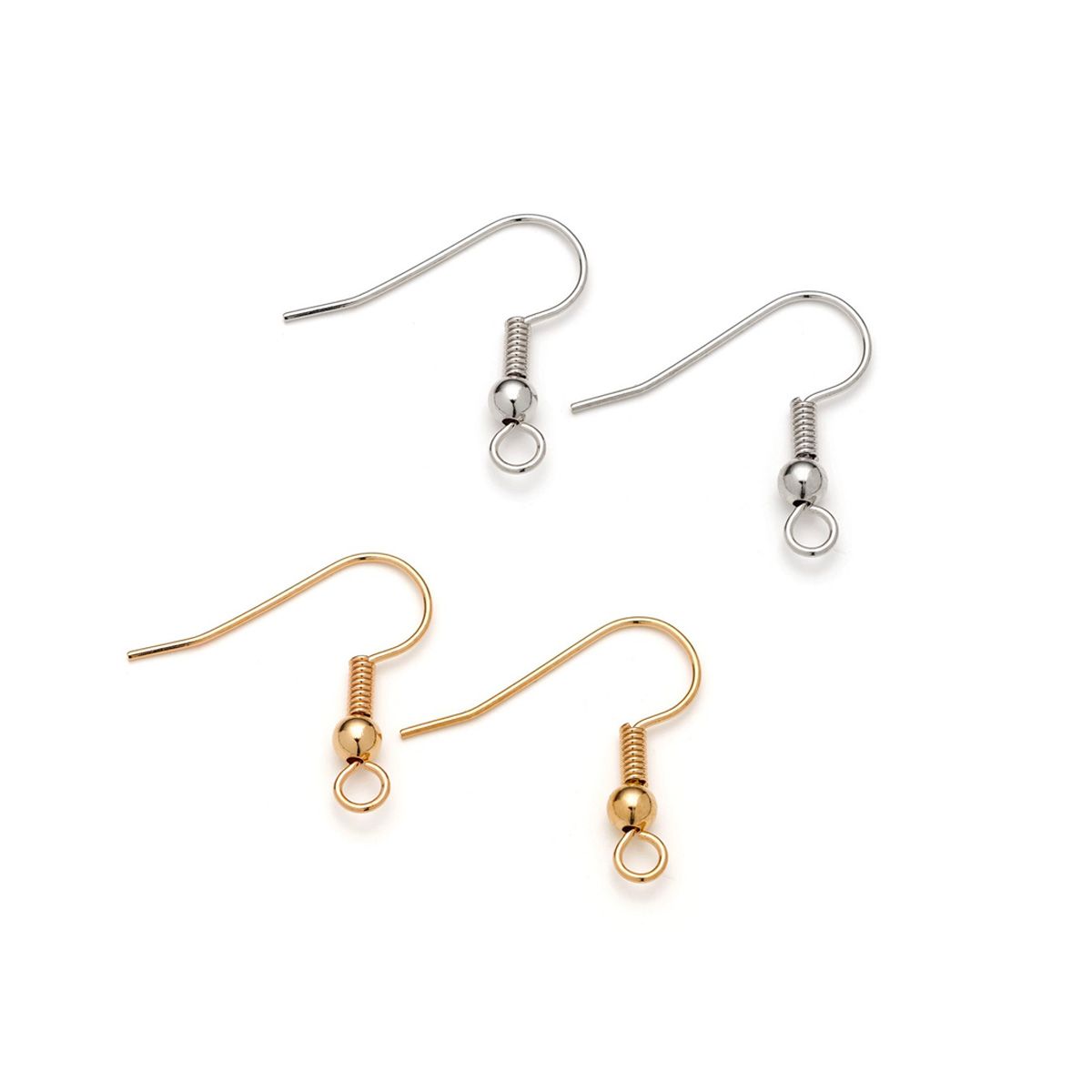 This popular design has an elegant shape that has an open loop at the bottom, which you can twist open using snipe nose pliers to add your design to.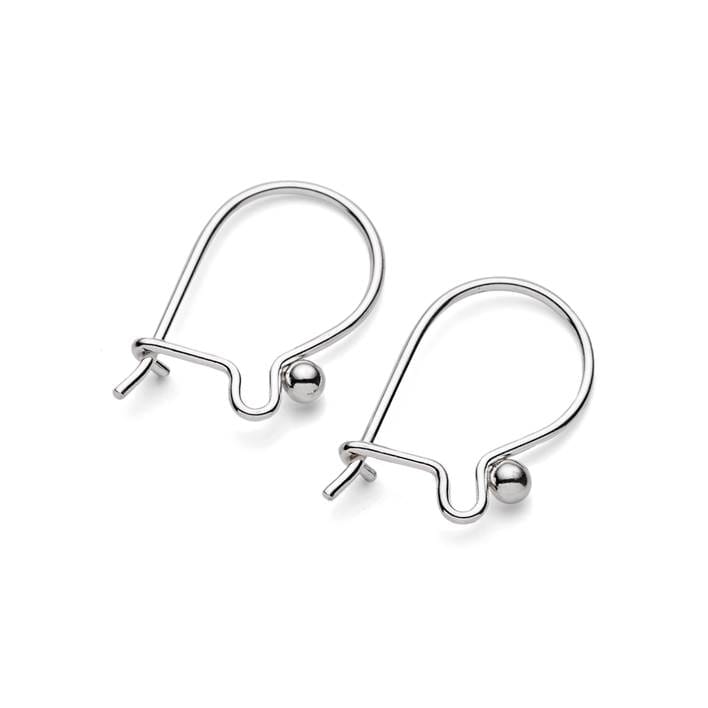 Kidney earwires offer a simple design. They have a hook latch for a secure fitting and your designs can be added to the loop of the earwires.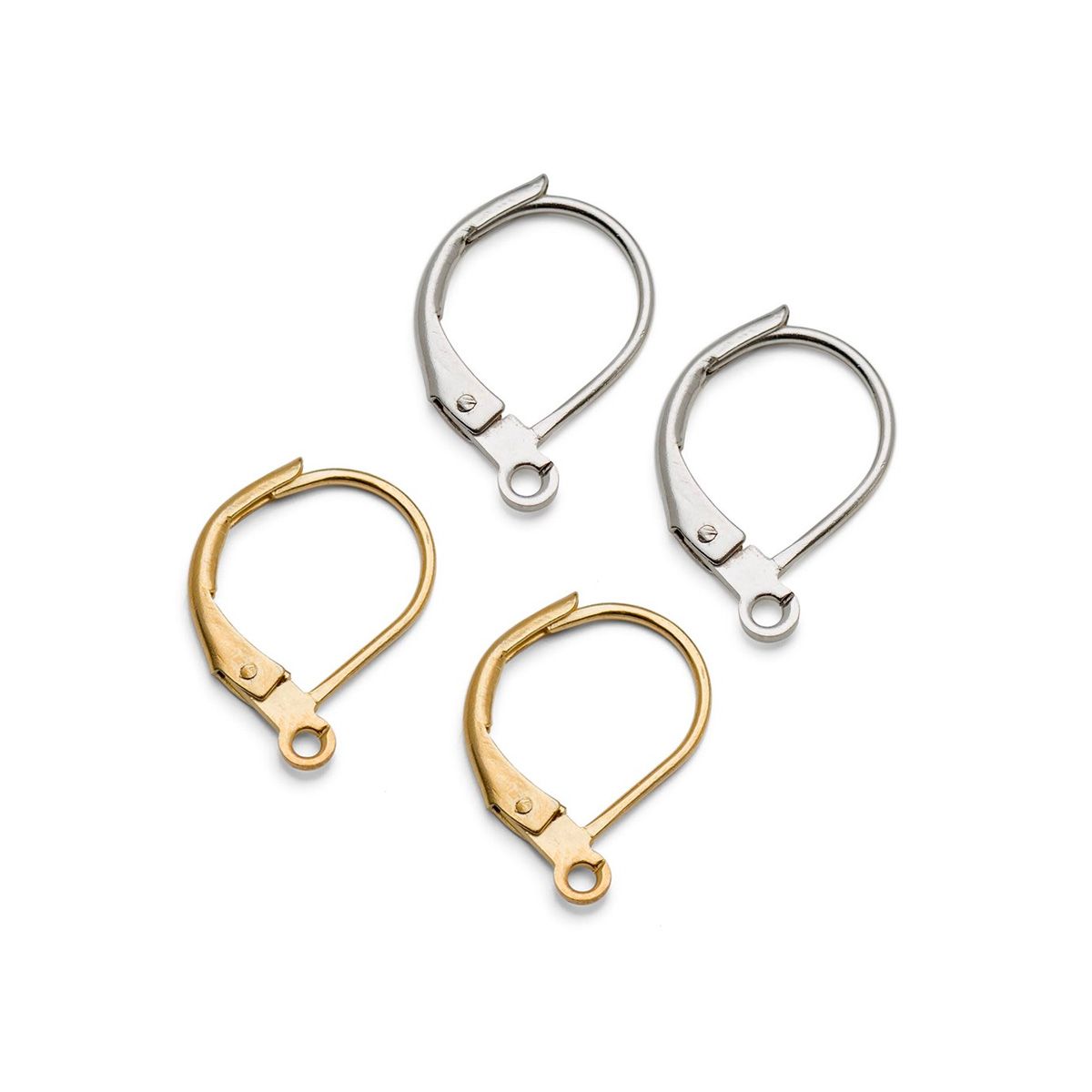 Lever back earwires differ slightly to earwires as they have a hinge backing that securely snaps into place behind the ear lobe.
Earstuds have posts which go through the lobe and are secured with earring scrolls. Take a look at the options you have with using earstud settings...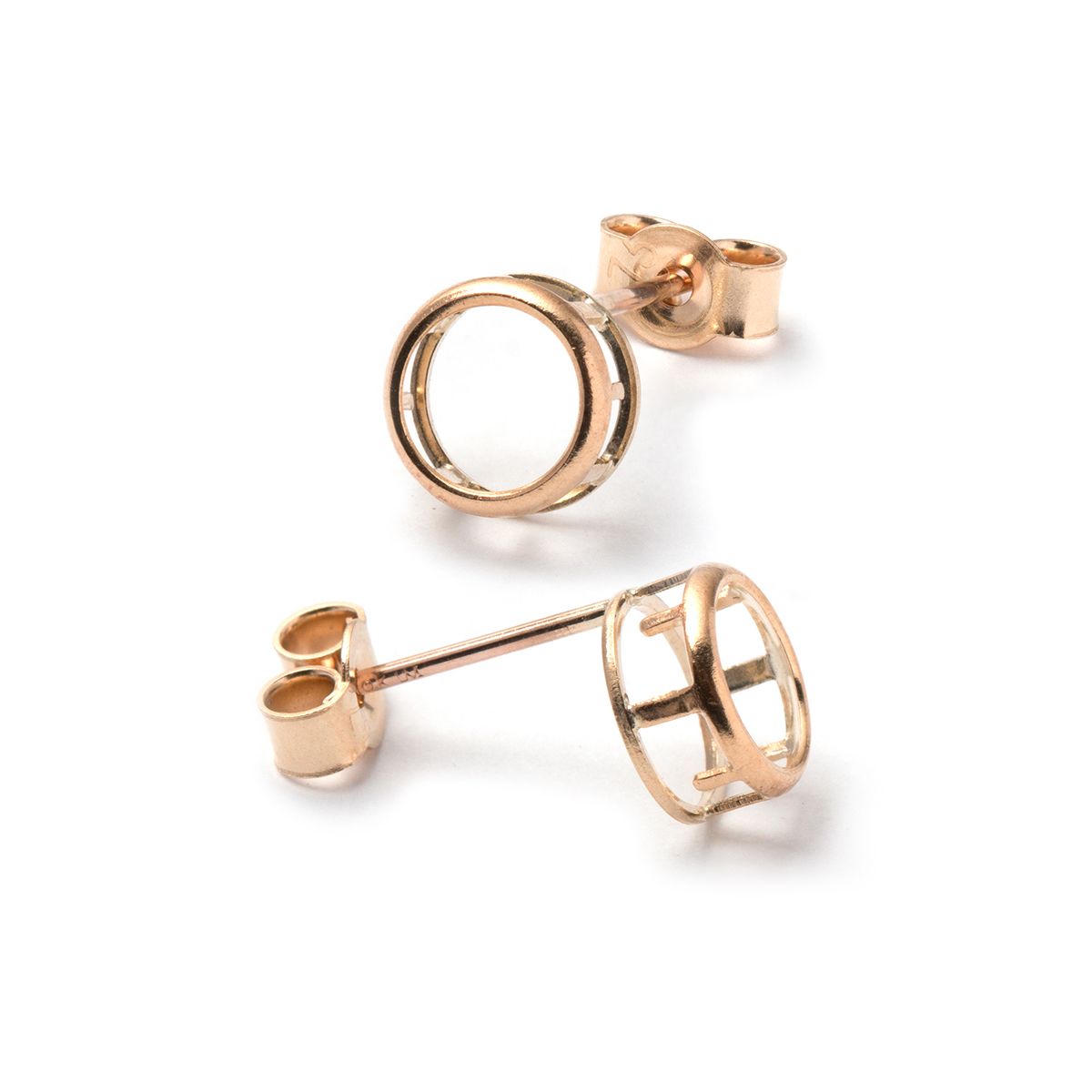 We love how elegant backset settings are for faceted stones. They have an open back to let the light sparkle through and really show off the beauty of your chosen stone. All you need to do is pop your stone into the setting and push the claws over the back of the stone to secure.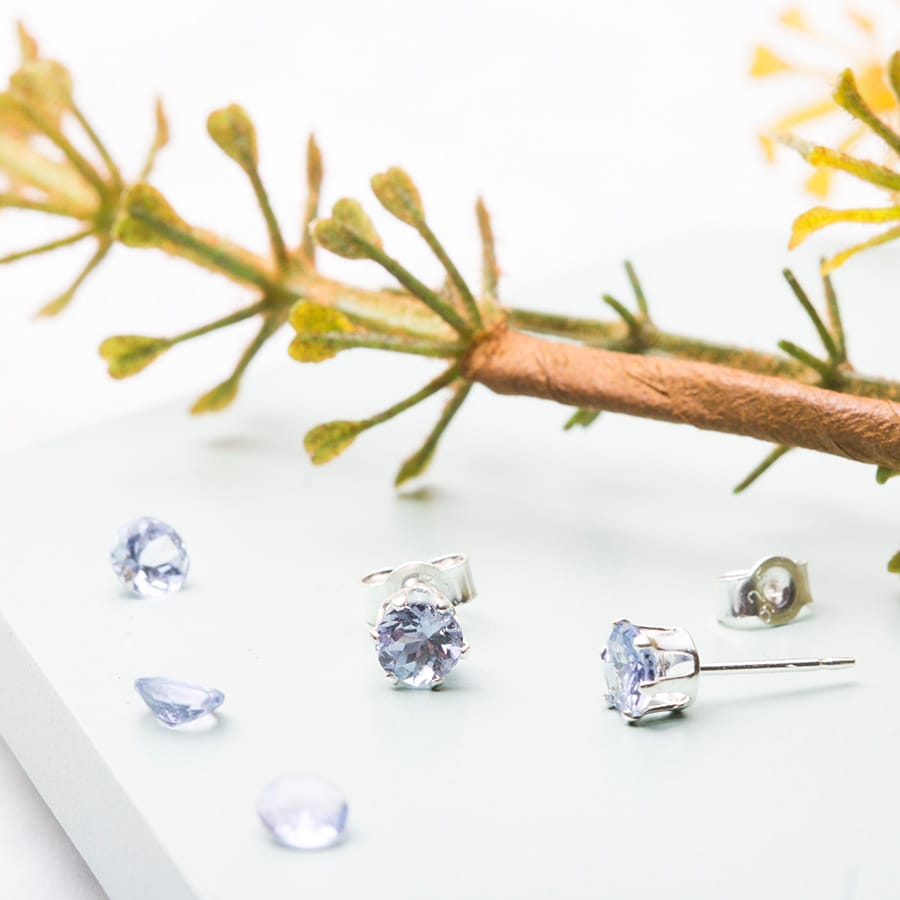 Another popular design is snaptite settings as they are so easy to set. The back of the setting is slightly smaller than the size or the stone, which cleverly provides just enough tension on the claws so that they 'snap' around the faceted stone when the correct pressure is applied.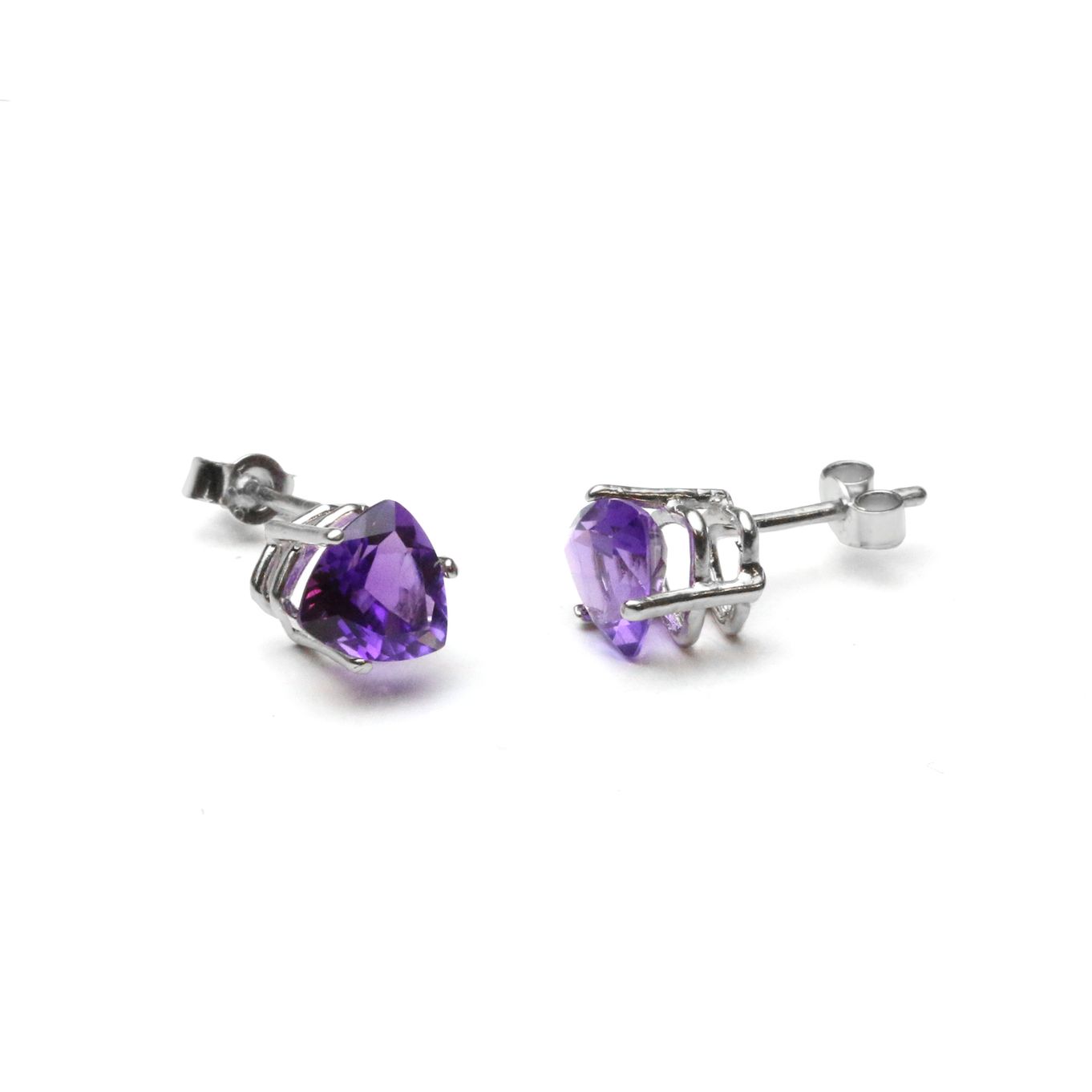 These earring settings have claws that have notches already cut, which makes setting faceted stones so much easier. Simply put the faceted stone in place and gently push the claws over the stone using a pusher.
Glue-On Earstud Settings
What glue to use? We always recommend using Devcon 5 minute epoxy glue for your jewellery designs. It's available as a syringe or tubes which are super fast drying, high strength and creates high quality bonds. Great for using with metal, gemstones, glass, ceramic, concrete and wood - a great all-round glue for your crafting needs.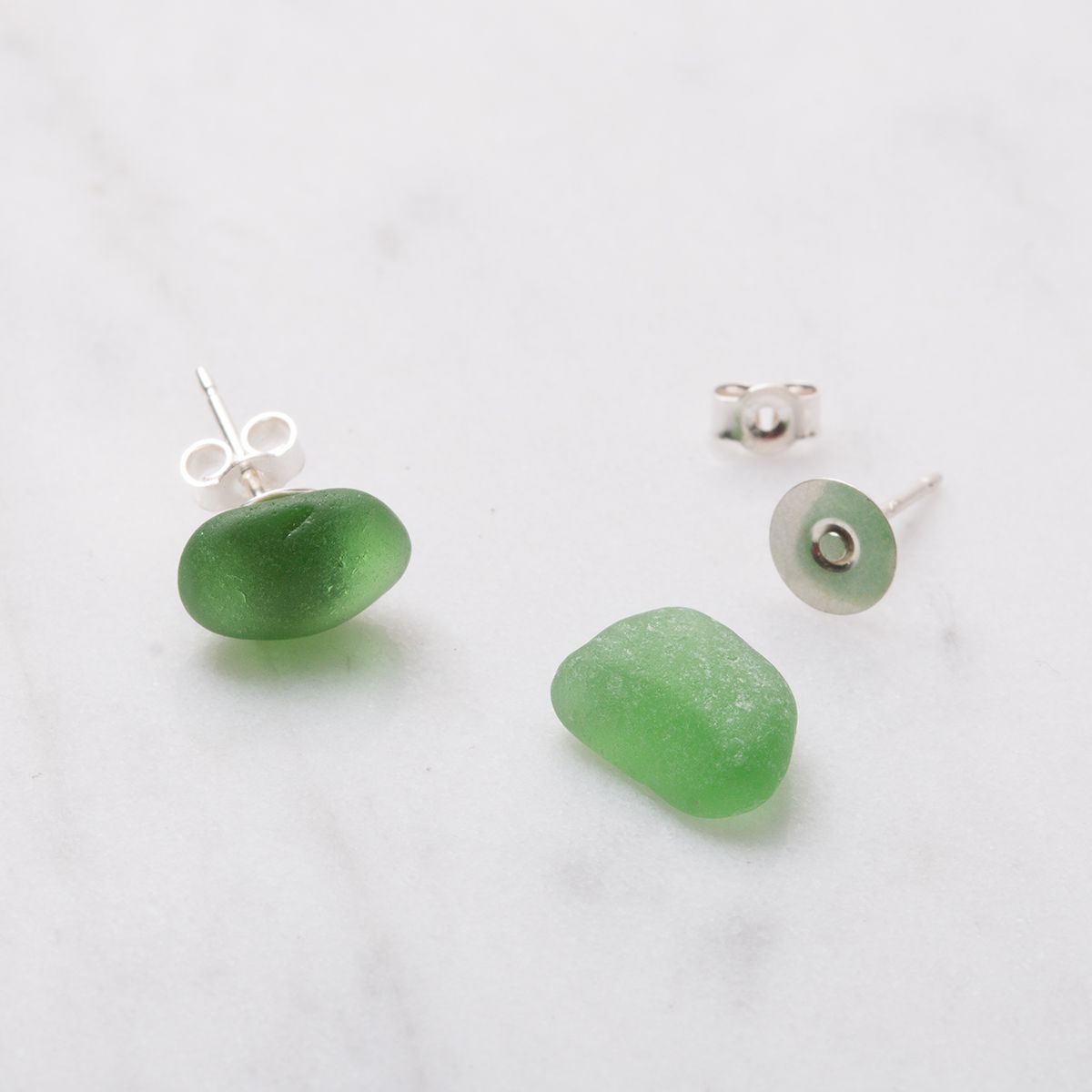 Flat plate earstuds are perfect for gluing on various items from gemstones, sea glass, ceramic or metal clay creations. Anything with a flat back can be glued onto the setting for an instant and fun design.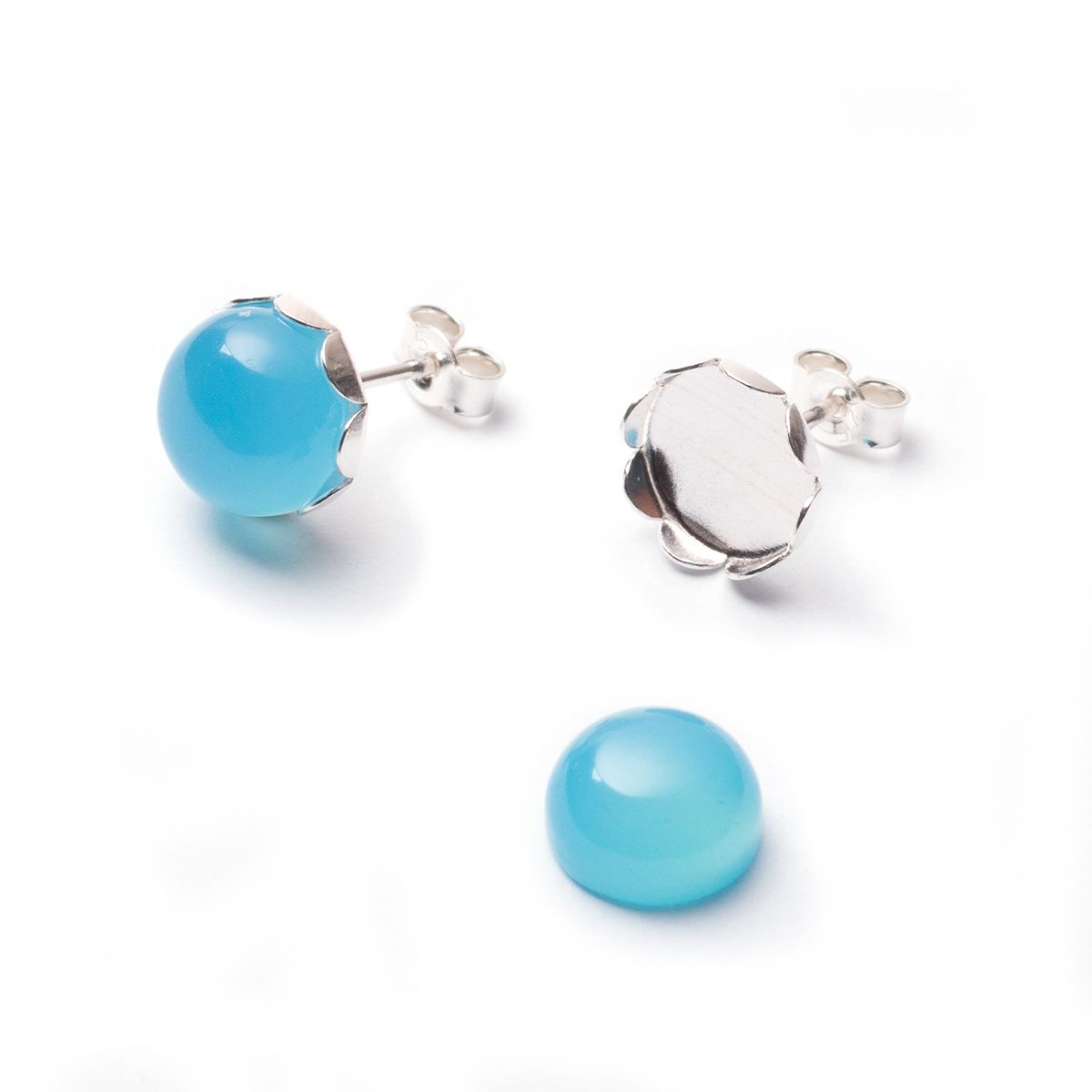 These petal edge settings add a decorative effect, with scalloped edges that cover your chosen cabochon stone.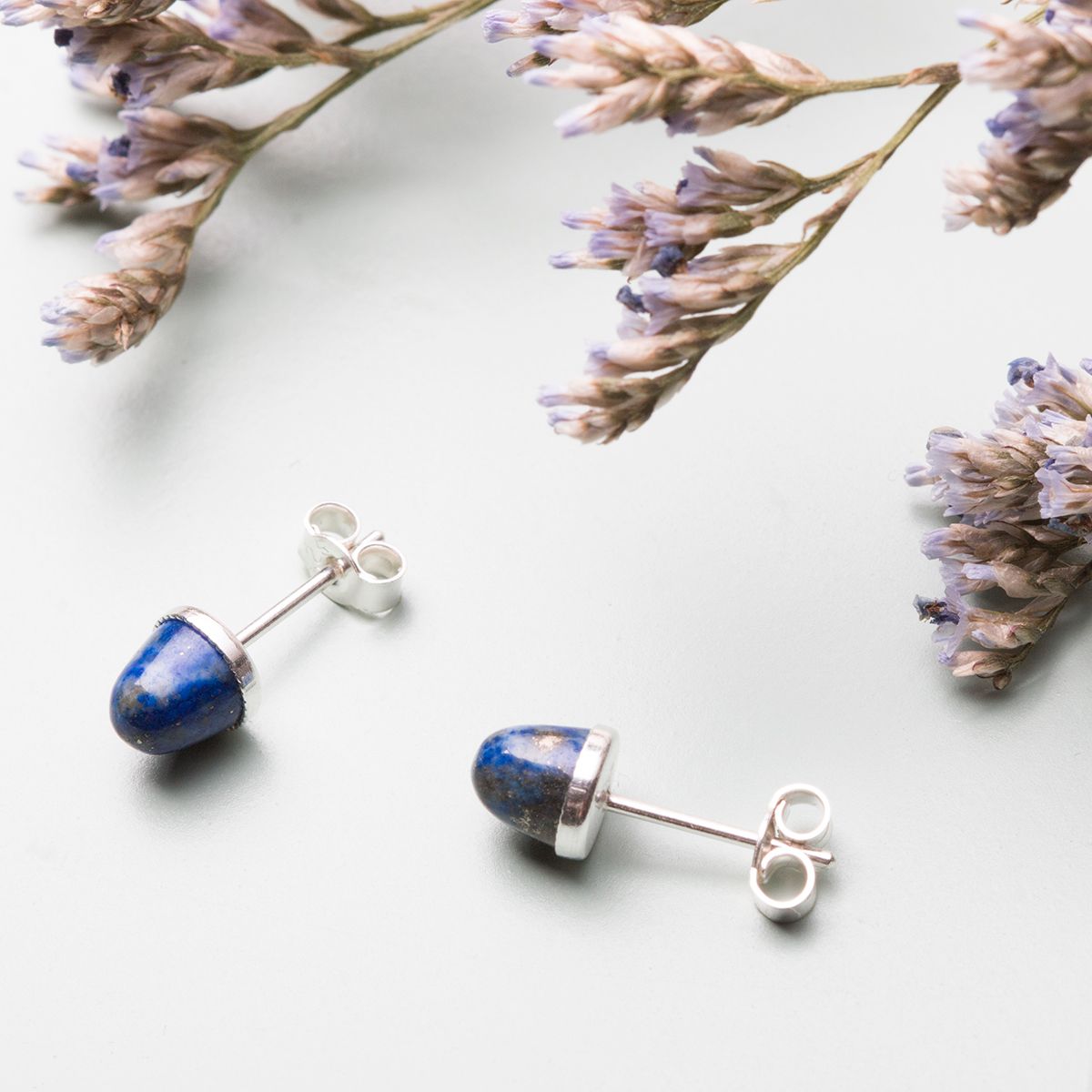 This is another simple design, with a pretty milled edge which really allows you to show off your favourite cabochon stone.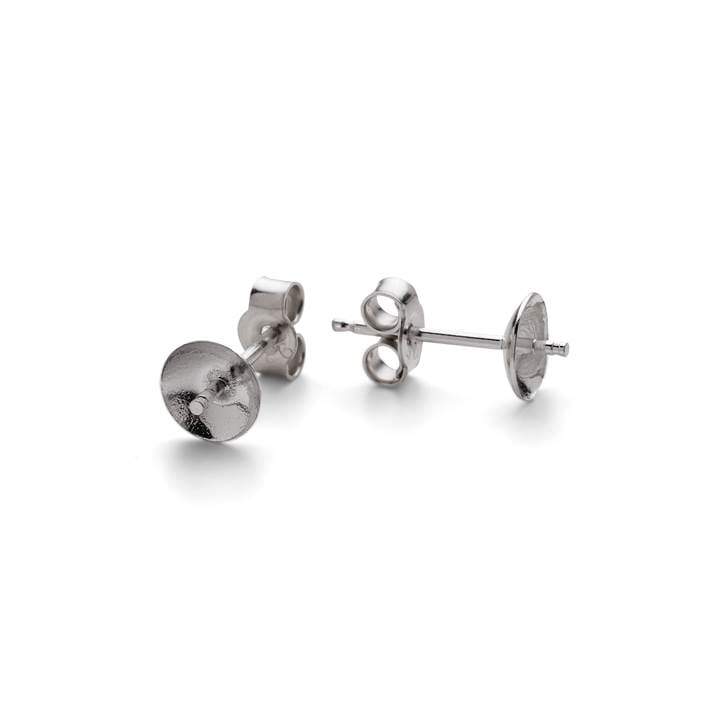 Earstuds for half drilled beads have a little peg in the centre which fits into the hole of a half drilled bead, ensuring they sit securely and centrally in the setting. Simply use glue to set the bead in place for an eay yet effective design.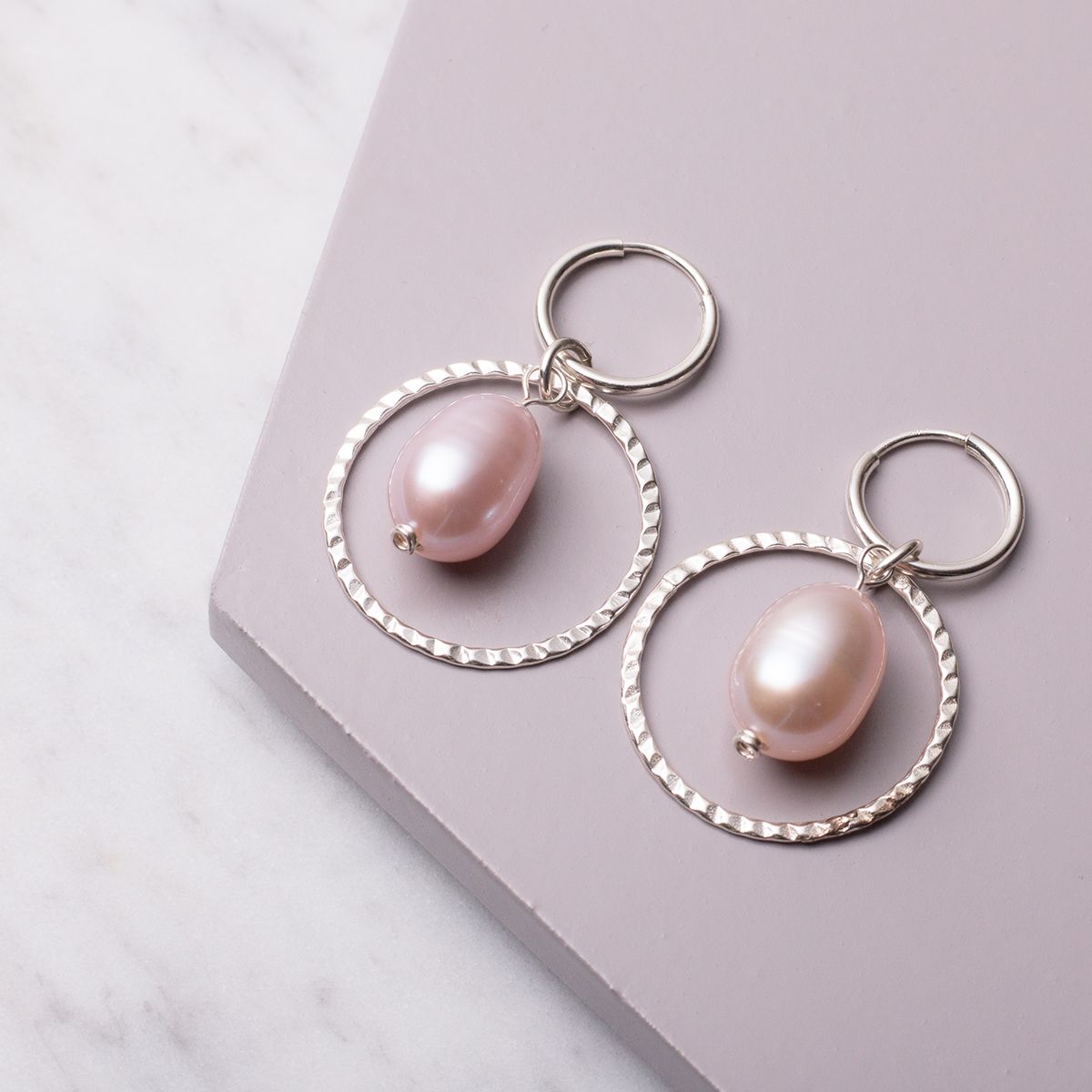 Hoops are so popular and can be used alone or with added components such as adding wire wrapped beads or charms. The image features our popular endless hoops, with pink pearls and an extra textured hoop.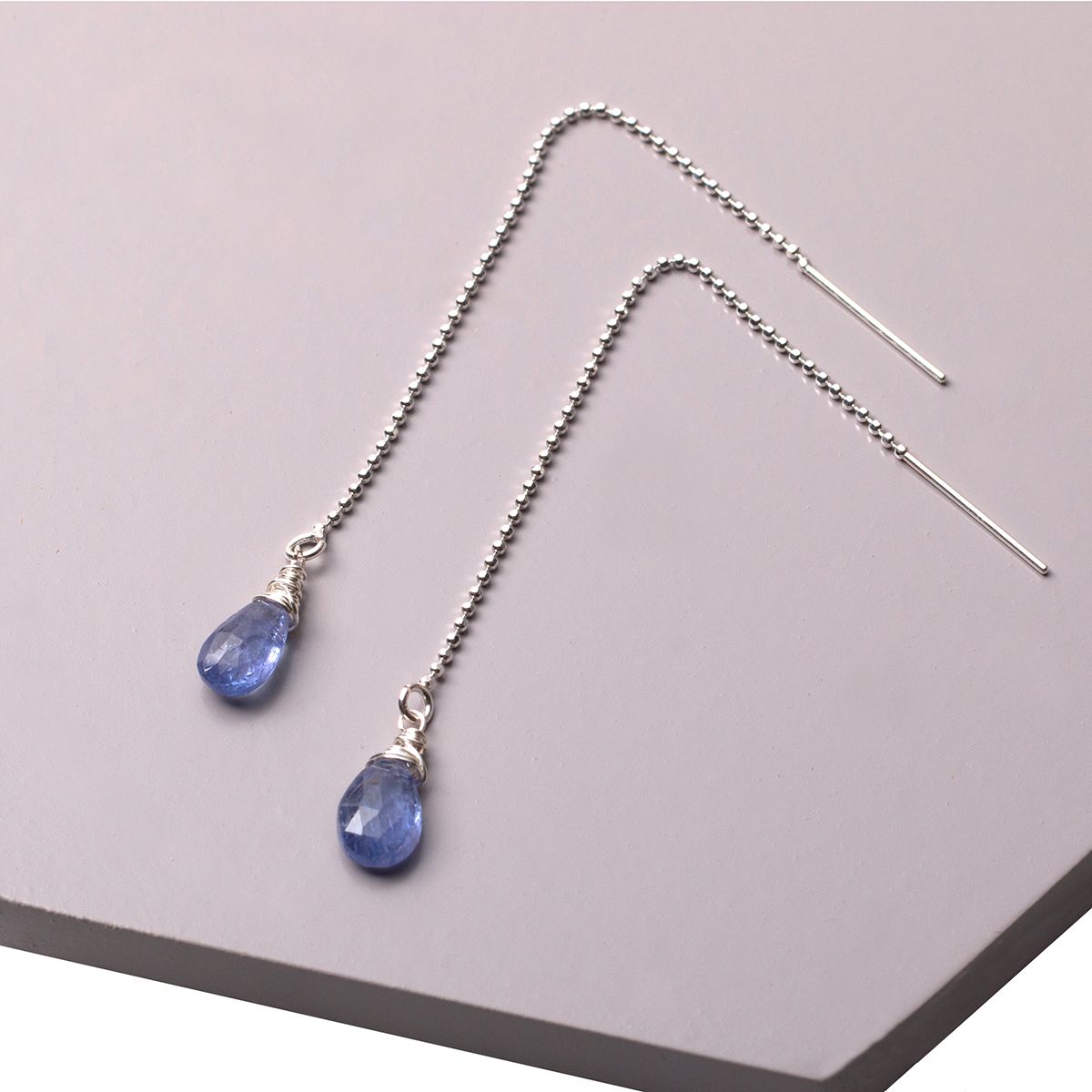 Threader earrings are a popular choice for modern and minimalist designs and simply thread through the lobe. Many designs such as this have loops, which makes it easy to attach your favourite components to them.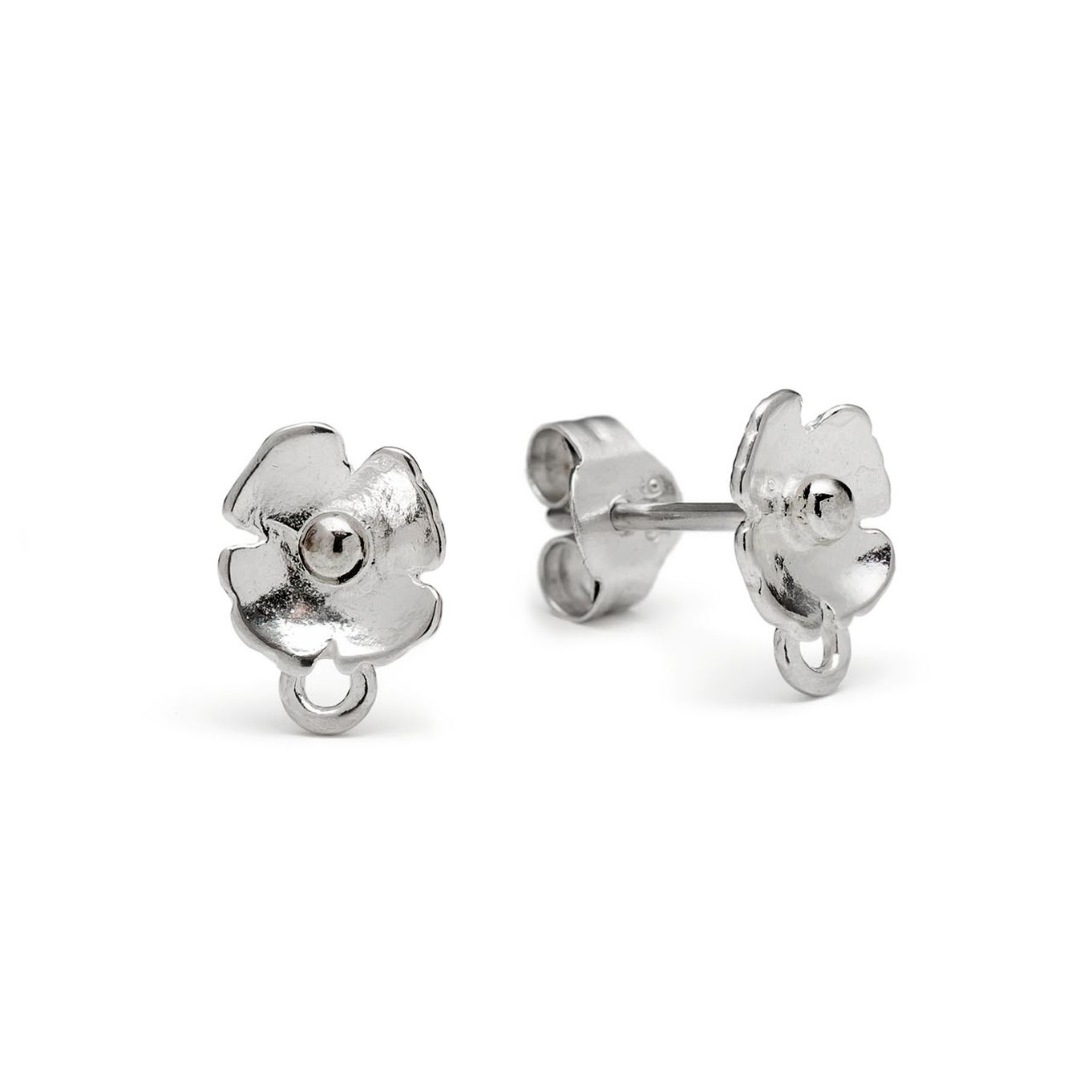 There are many lovely earring settings which have a loop so you can attach your designs to, such as these pretty little poppy earstuds.
Non Pierced Earrings
See below the main alternatives to pierced earrings, including clip ons and screwback earrings.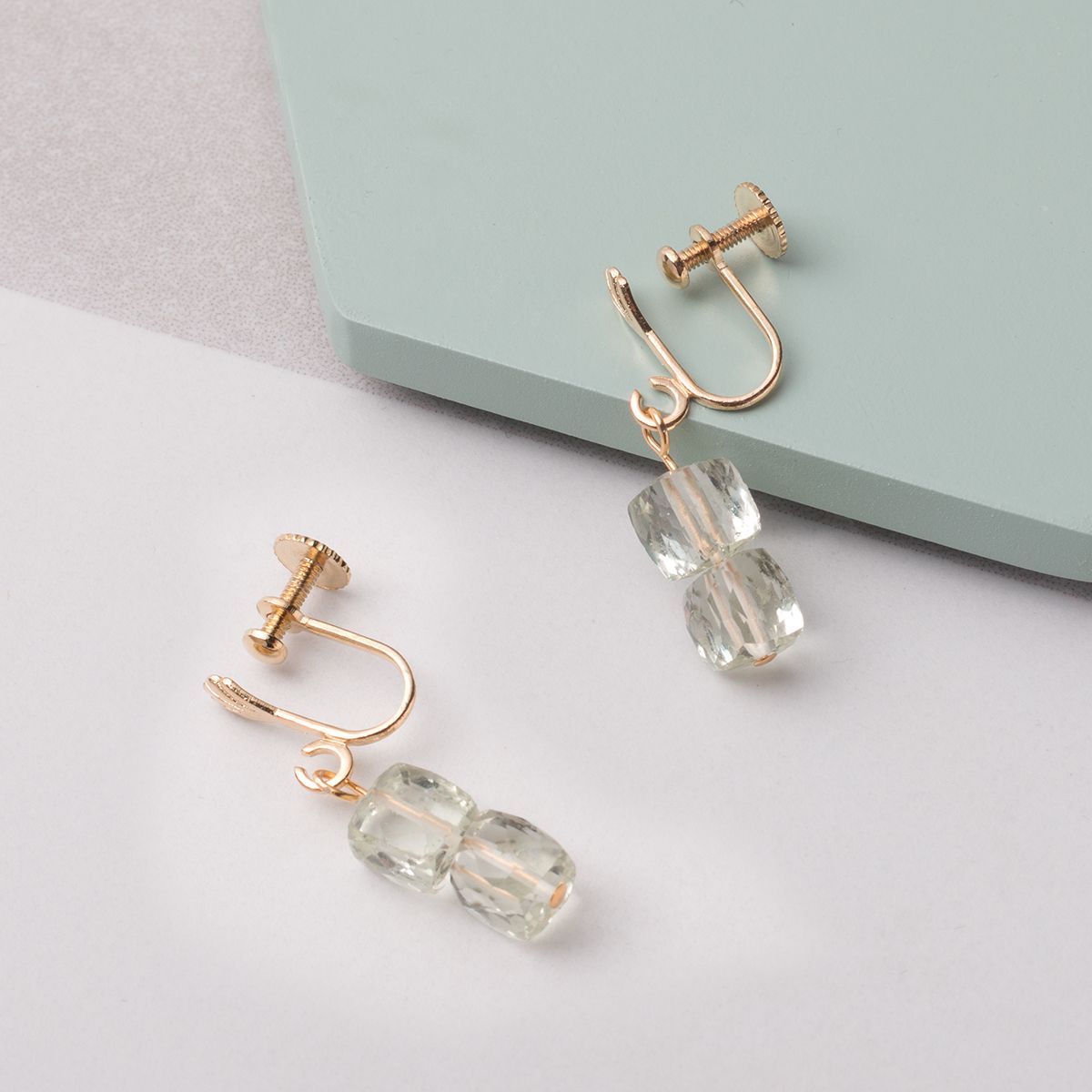 Earscrews are a popular choice for those with unpierced ears. Earscrews fit comfortably onto your ear - simply screw the part at the back close until they are secured to your ear. This featured design has a loop to attach your designs to.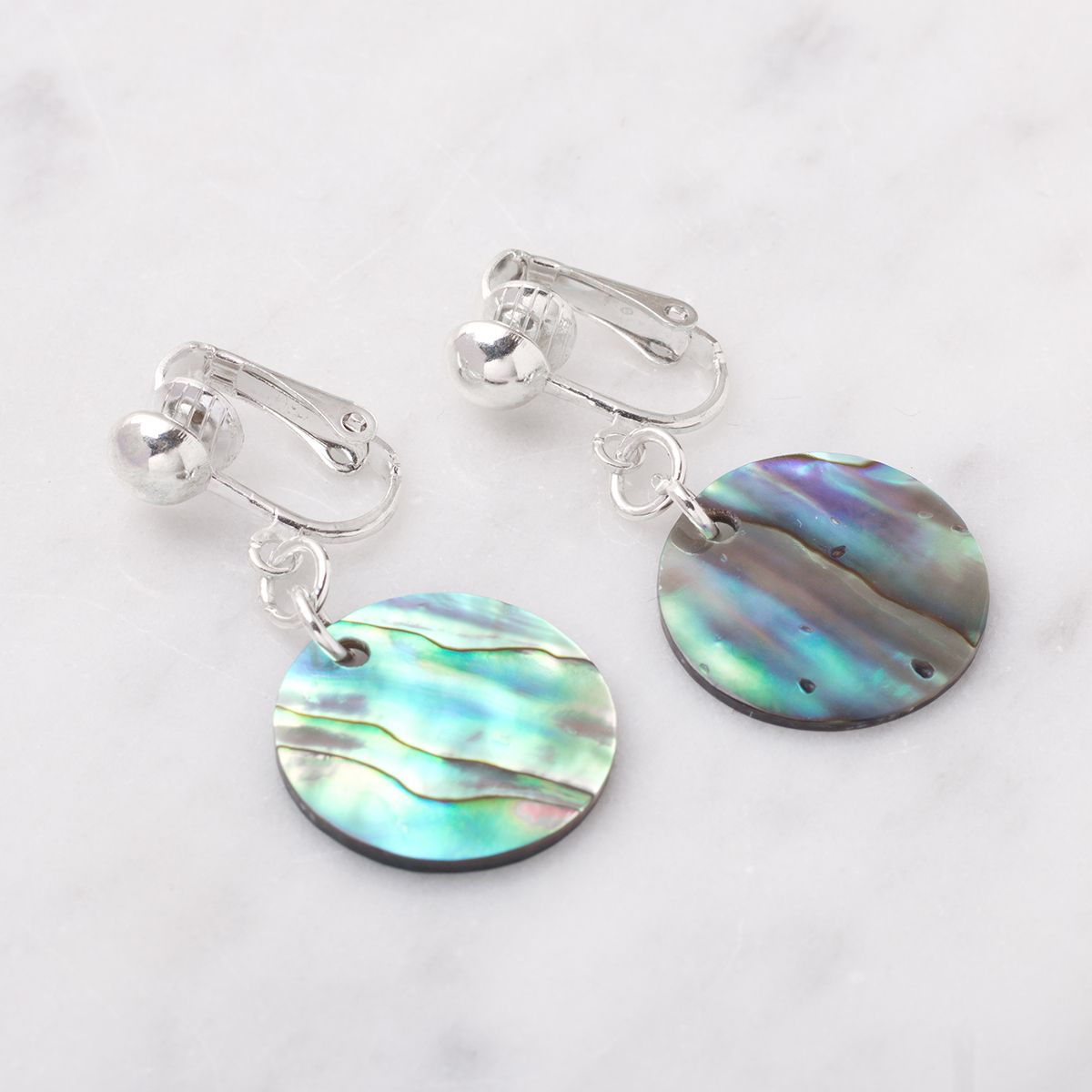 Designed for unpierced ears, these earclips simply wrap around the lobe and clip to keep in place. The featured earclips have a loop to attach your designs to.