Gemstones For Your Inner Mermaid
Release your inner mermaid with these shimmering gemstones!
When we think of mermaids, we think of pinks, greens and blues of the ocean - with a sprinkle of glitter of course. So we've picked our favourite gemstones which we think will be perfect for your mermaid-inspired jewellery designs!
Be inspired by our range of magical gemstones from pearls, aquamarine, metallic pyrite to mesmerising opal.
Head to our jewellery making kits section, filled with jewellery making ideas for beginners. They all include online step by step instructions and a handy one-click shopping list too.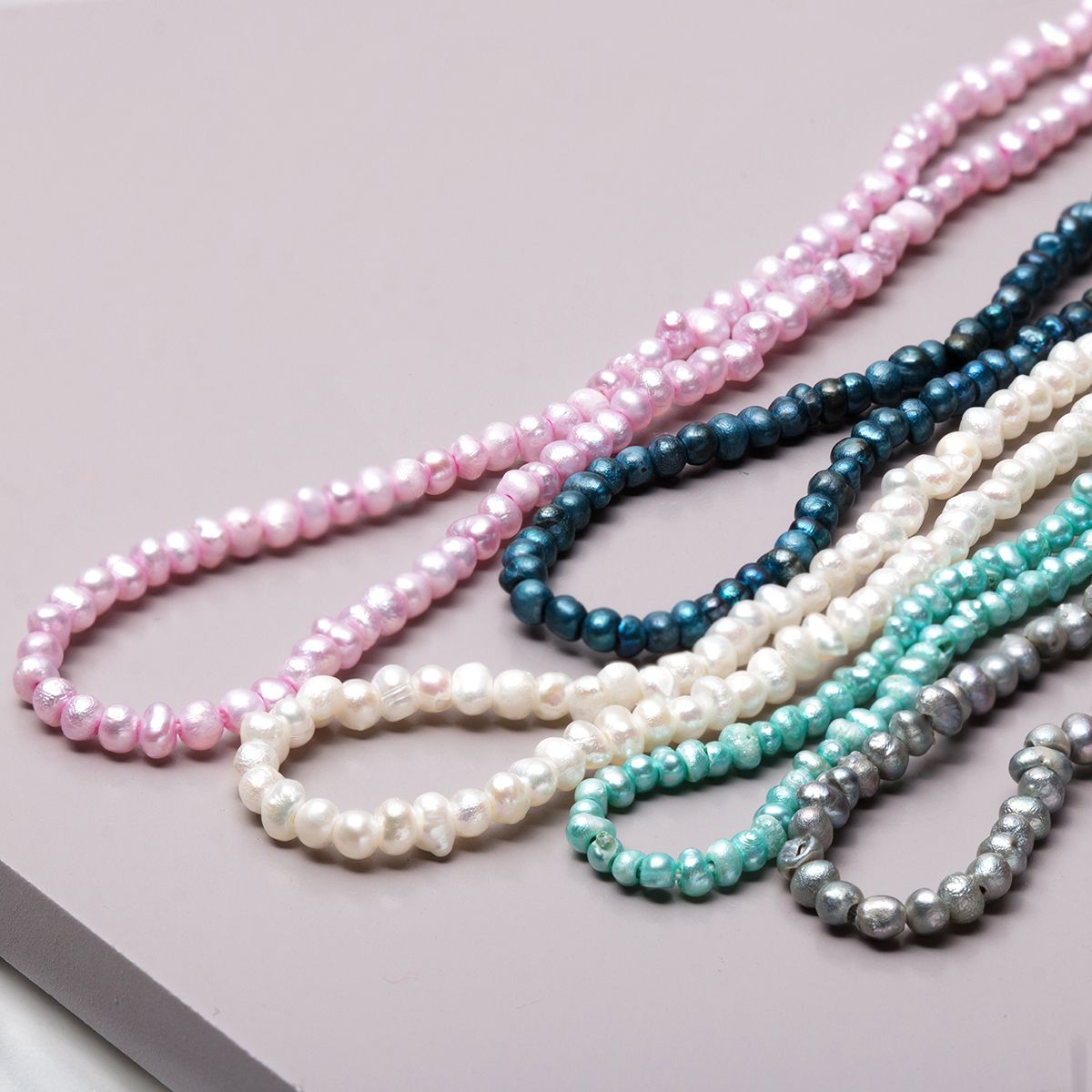 What would be a mermaid without a pair of pearl earrings?
Our pearl beads come in a variety of beautiful colours, from metallic reds, subtle pinks to pastel greens. They come in a range of shapes including potato pearls, semi-baroque pearls and round beads. Turn them into beaded bracelets, necklaces or hang from earrings.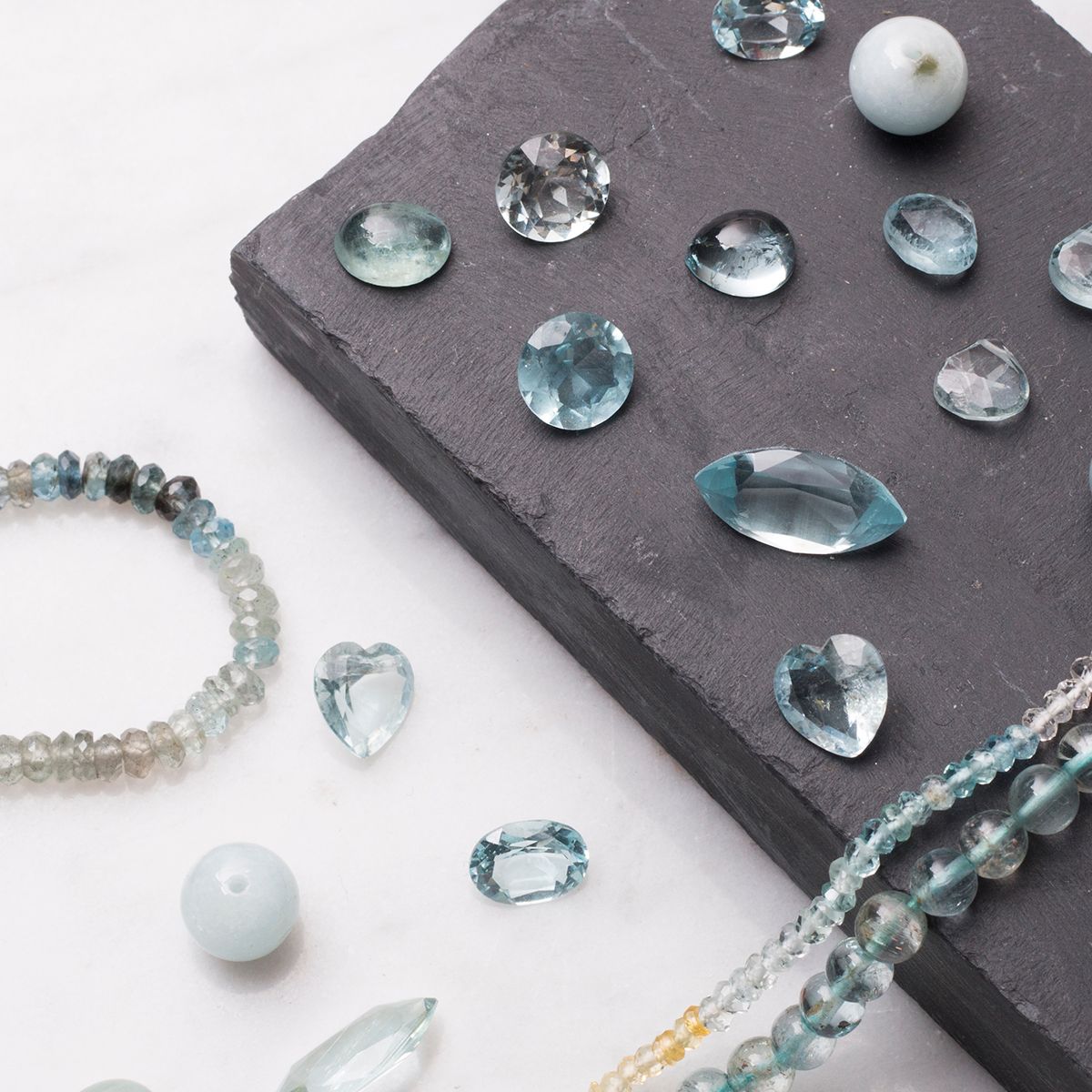 Aquamarine is connected to the moon and ocean, known to be the treasure of mermaids!
It is thought that wearing aquamarine will protect you on your travels across the water and provide good luck. It is also believed that aquamarine is a calming gemstone and aids communication. Its pale blue colour means it's perfect for coastal-inspired jewellery designs.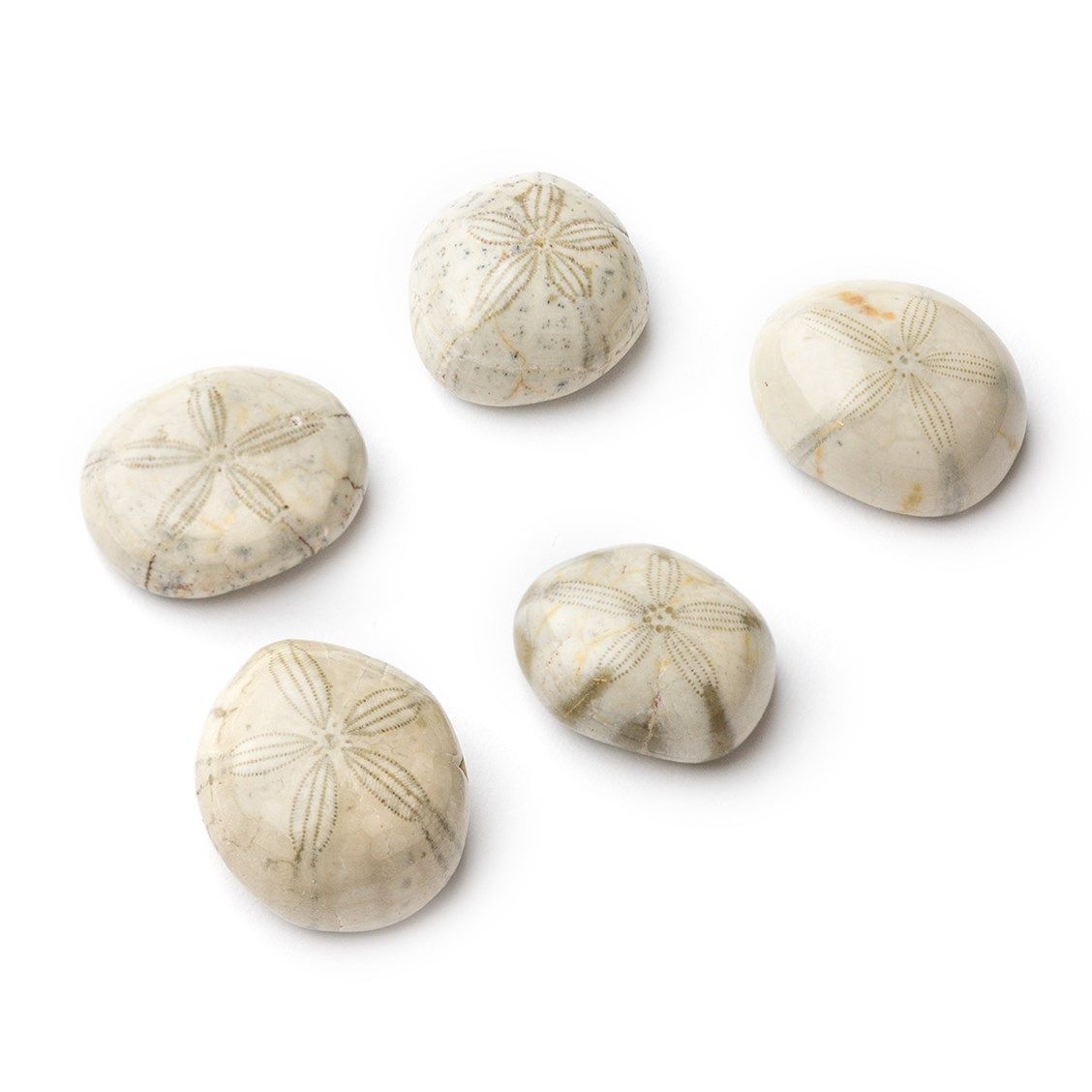 Treasured Sand Dollar
Another treasure of mermaids! Folklore suggests that sand dollar are the coins of lost mermaids, making these an interesting gemstone to use in your jewellery designs.
Sand dollars are sea urchins with short spines which have been fossilised. They have a smooth surface, with unique 5-star patterns. You could create a bezel setting as you would for a ring or pendant design.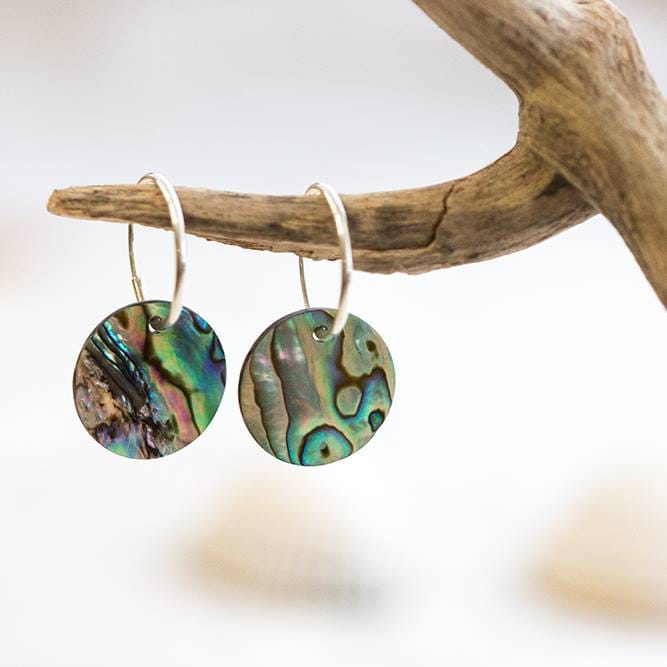 Paua shell is a species of abalone only found in New Zealand. We love the colours and patterns that paua shell has. Colours range from greens, blues, pinks and purples and are available as cabochons and beads. Paua shell is made from calcium carbonate and grows in the ocean, they offer a stunning iridescence that makes your designs stand out from the rest.
Combine our sterling silver hoops with one of our paua shell charms to create instant earrings. We love these simple charms, they have a stunning iridescent of turquoise, green, blue, purple and pink patterns that shimmer across these natural shells. You could also use them to add to bracelets and necklaces too.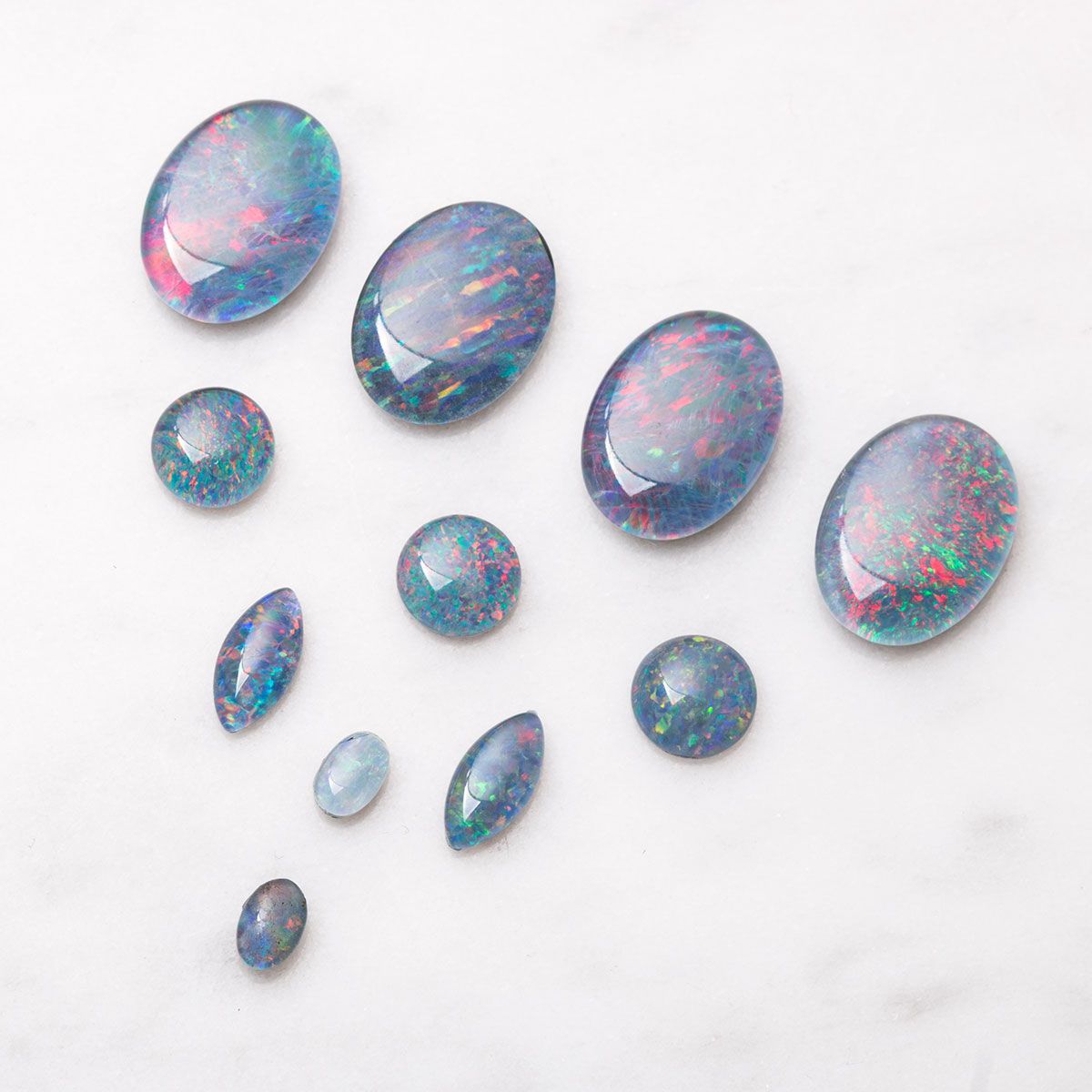 Opal offers a rich play of colours, making them perfect for show-stopping jewellery designs. There are many types of opals that come in a range of colours.
These opal triplet cabochons have such incredible flashes of reds, pinks, green, turquoise and yellow! They make us think of glittery oceans and would make beautiful earrings, ring or pendant.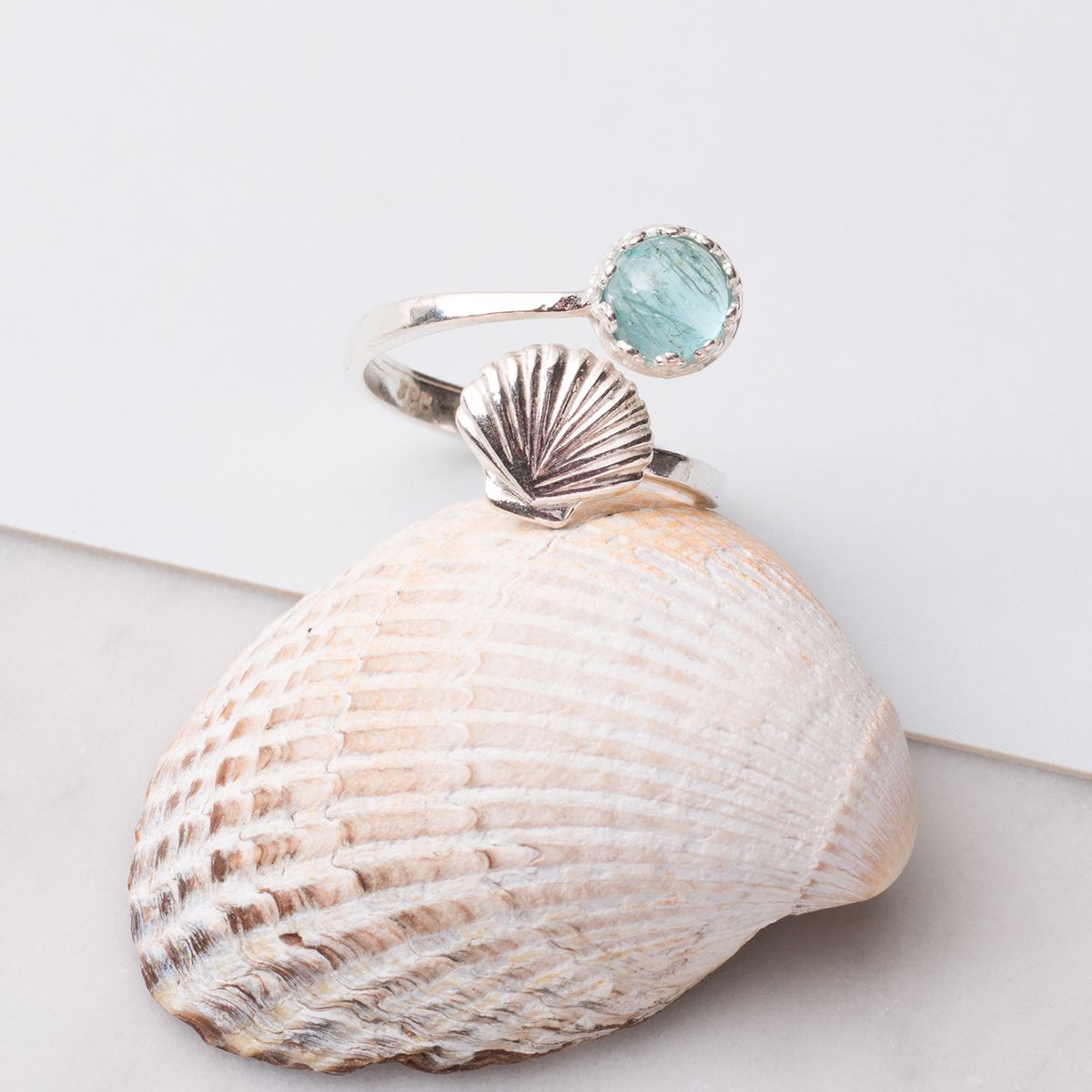 Apatite is thought to be connected with self-expression and creativity. It's also thought to help you attune to the future and connect us with past lives.
It can range in colours, from blues, yellows and green. Our apatite cabochons are perfect to use with our shell ring setting - just like you're staring into the ocean!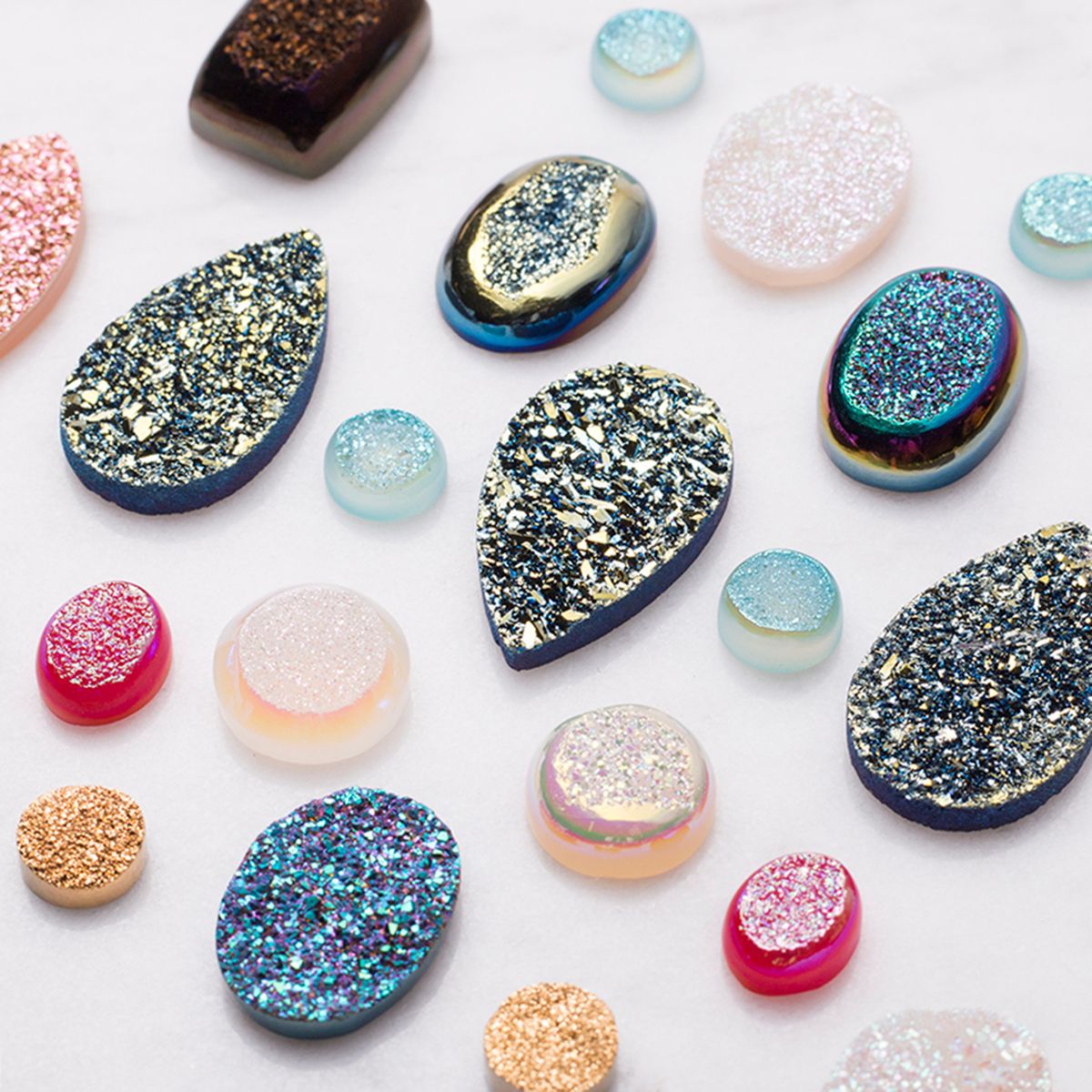 Drusy gemstones are a great gemstone to work with if you're after colourful, sparkly and bold designs! Many in our range have an amazing flash of colours and iridescence.
Look at all those magical colours!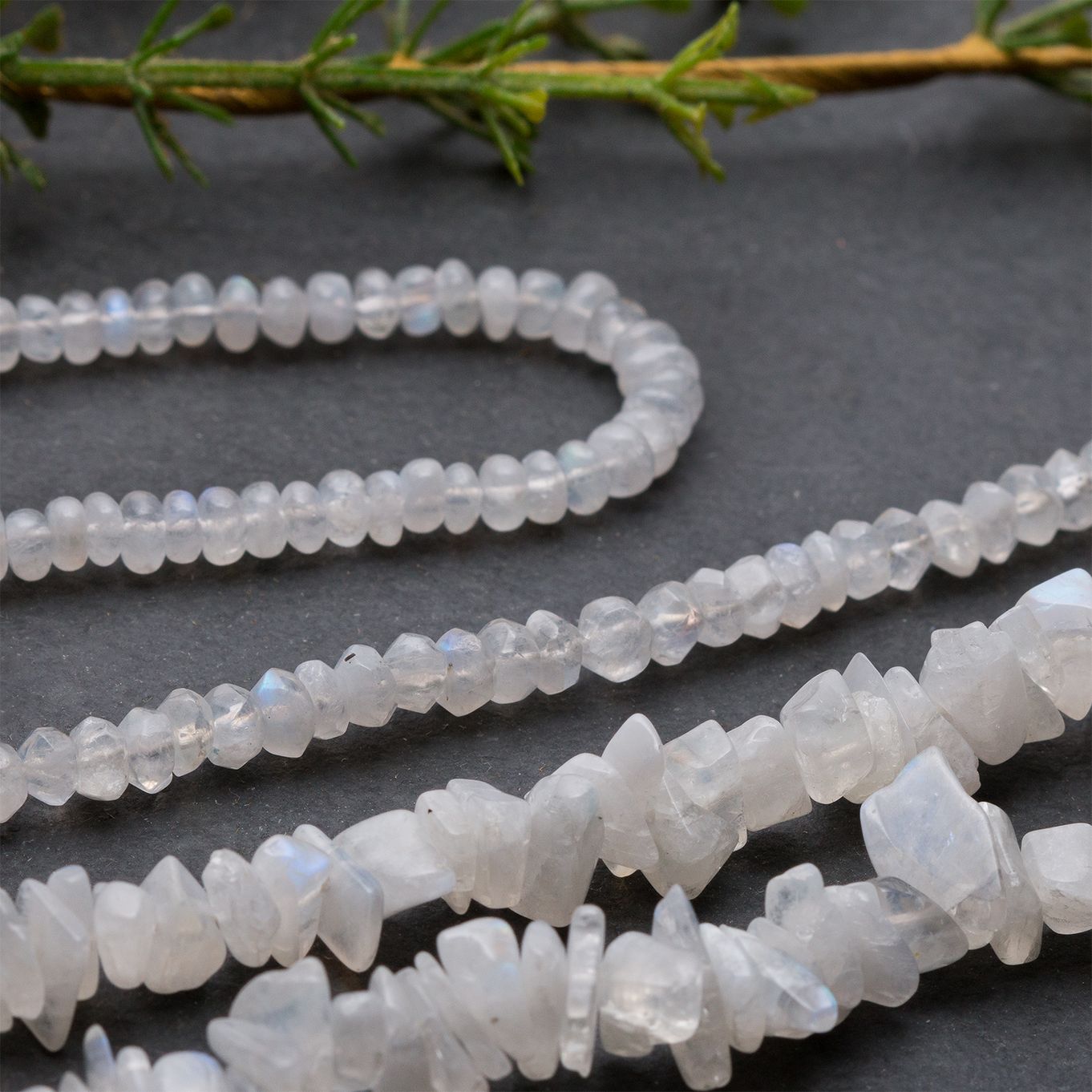 Moonstone is a calming gemstone, associated to the moon and the sea - just like mermaids!
We have chosen the rainbow moonstone as it adds a little magic to the stone, so you can create mesmerising jewellery.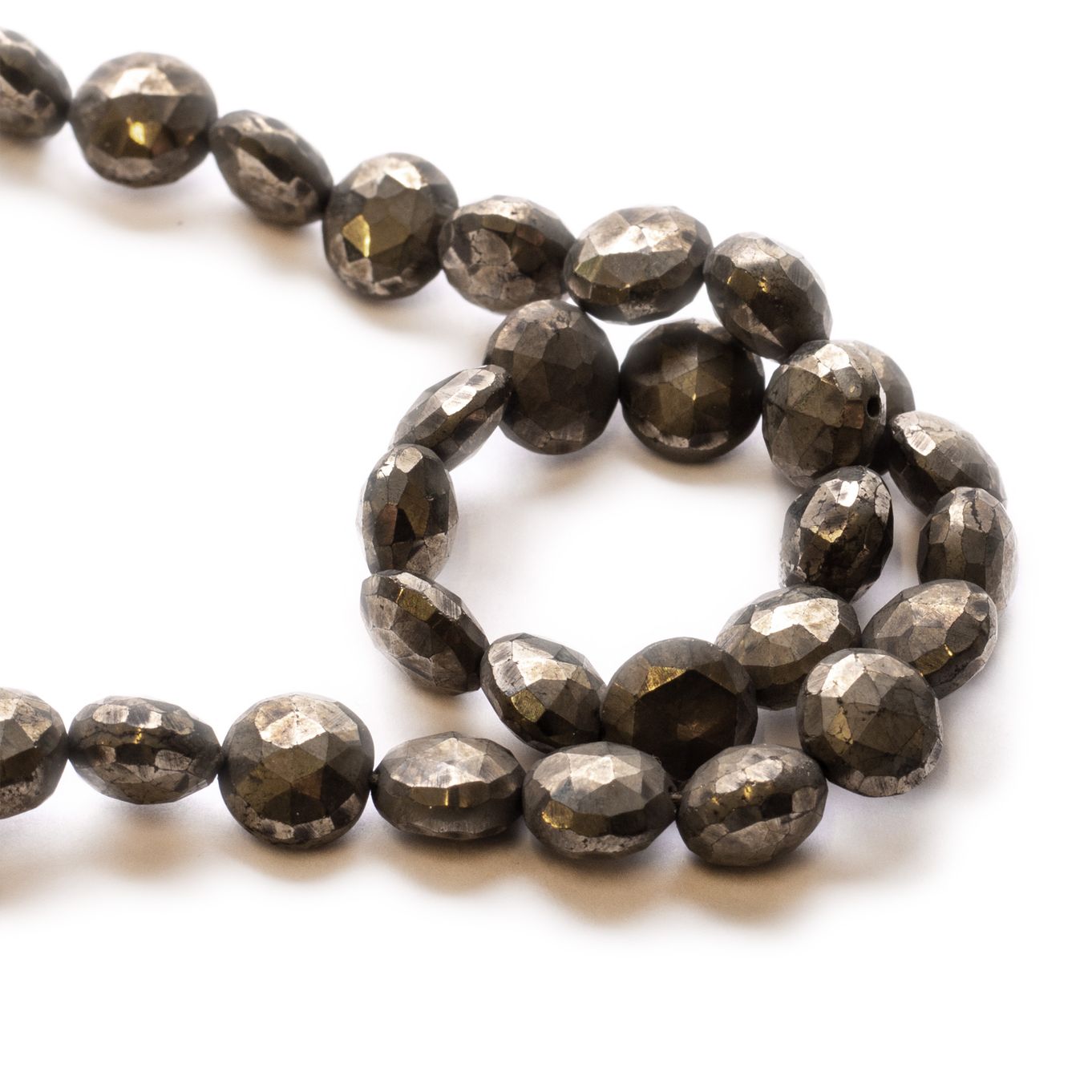 Pyrite is a metallic gemstone with a brassy-yellow lustre that we can't get enough of. Pyrite is thought to be a protective stone, offering good luck and fortune.
These coin beads are giving us those mermaid vibes and would look great incorporated into your bracelet, necklace and earring designs.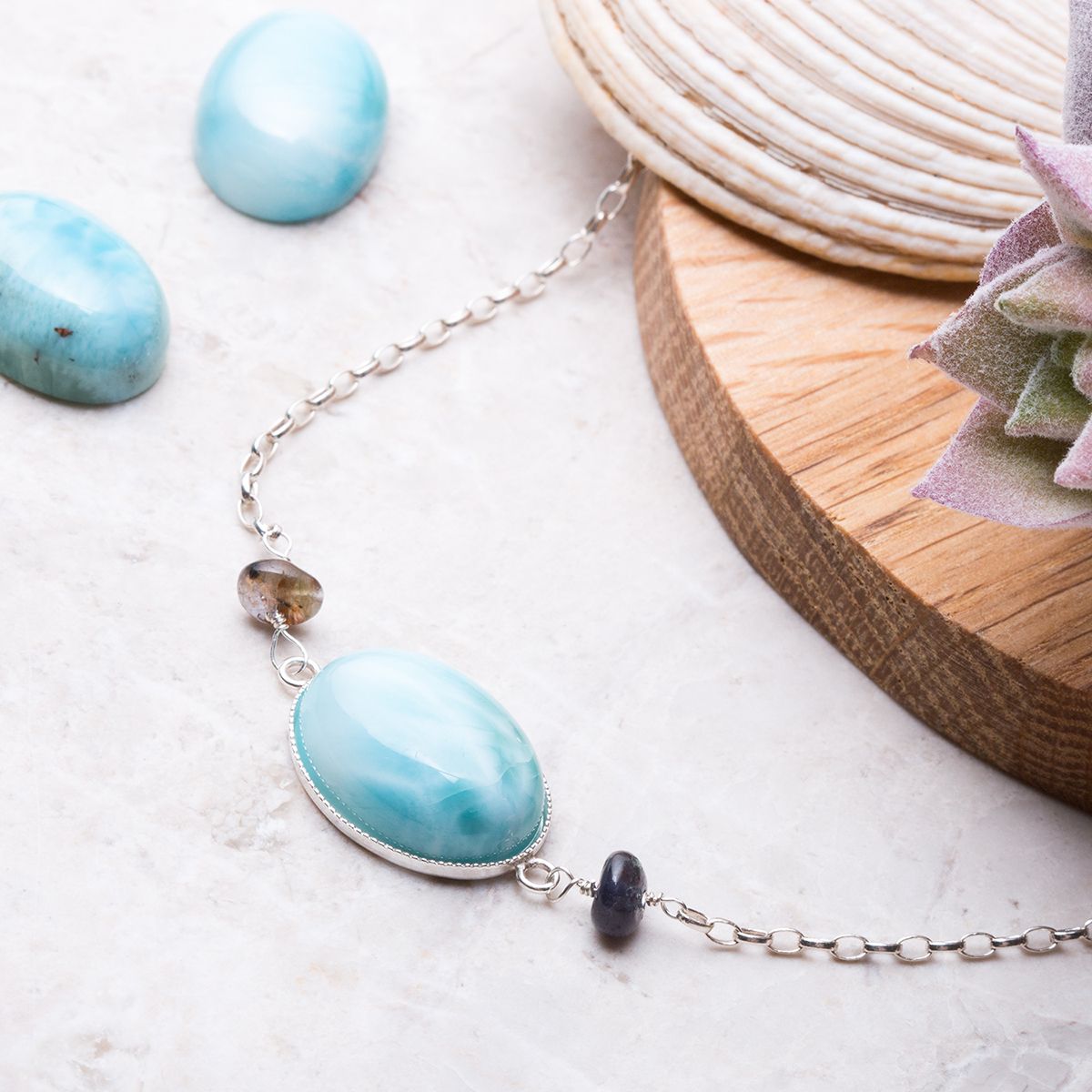 Larimar is the blue variety of the mineral pectolite and this rare bright blue stone is only found in the Dominican Republic!
This beautiful shade of blue reminds us of the magical ocean. In this bracelet design we've used our larimar cabochon and combined it with iolite using a wire wrapping technique.