Ready To Wear Chakra Gemstone Bead Bracelet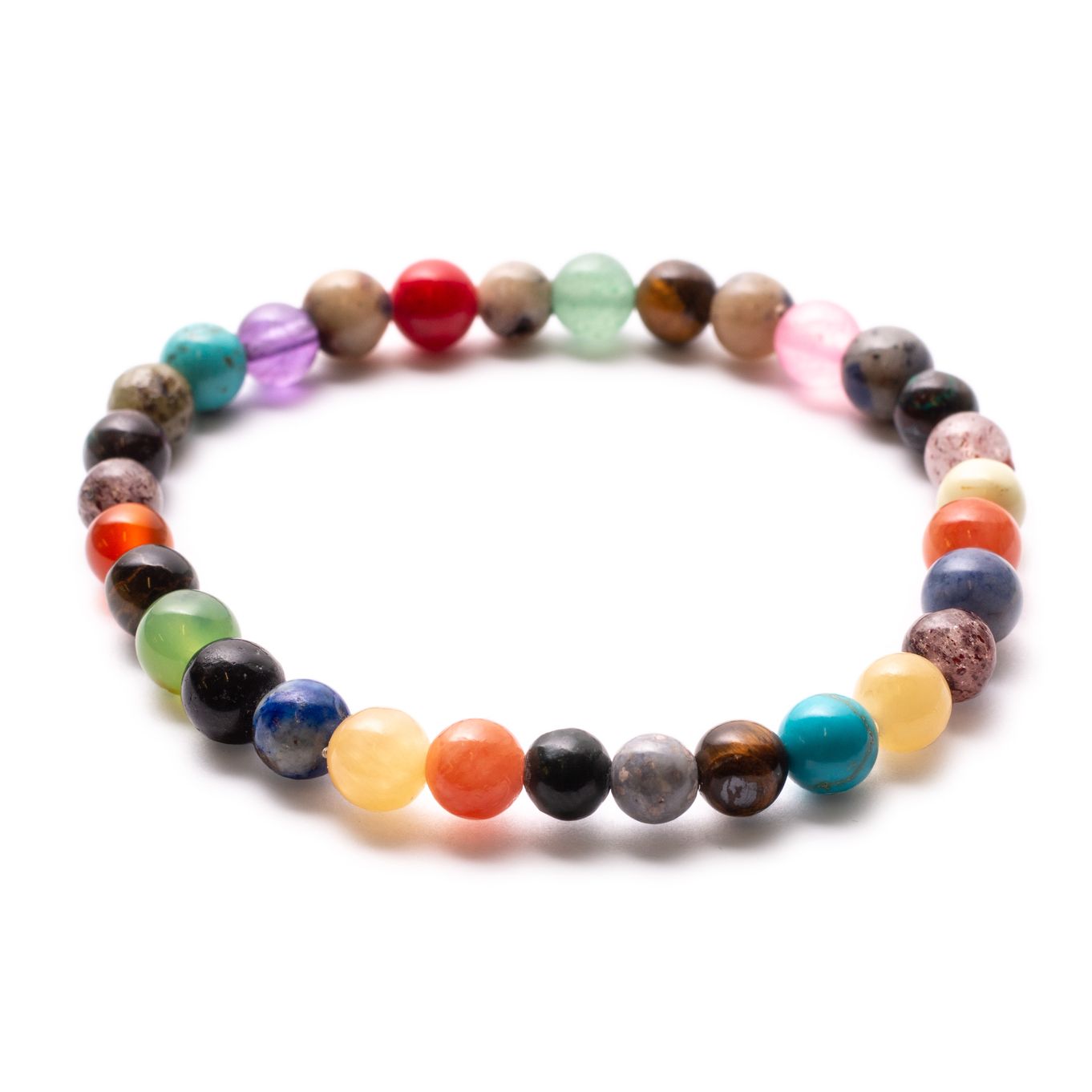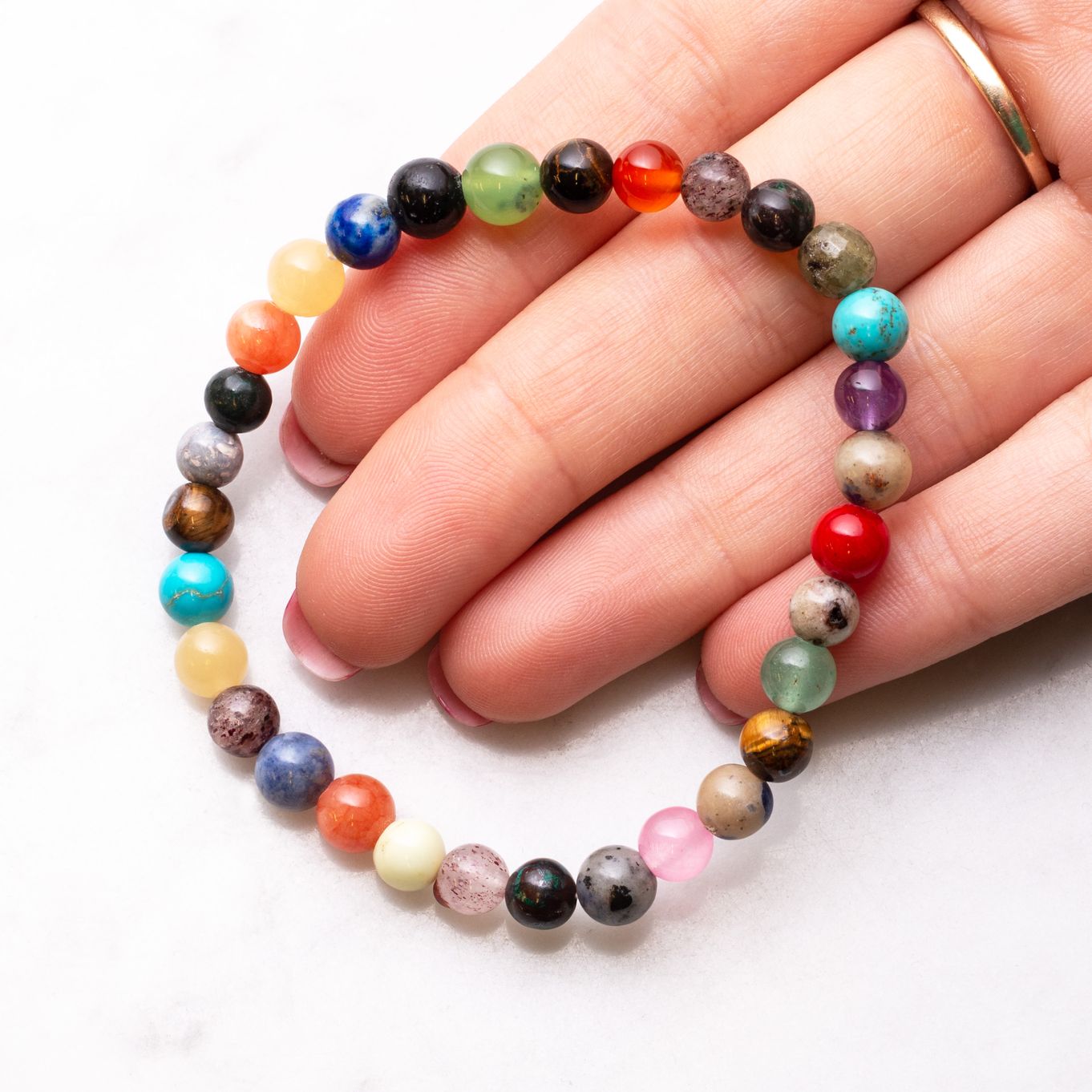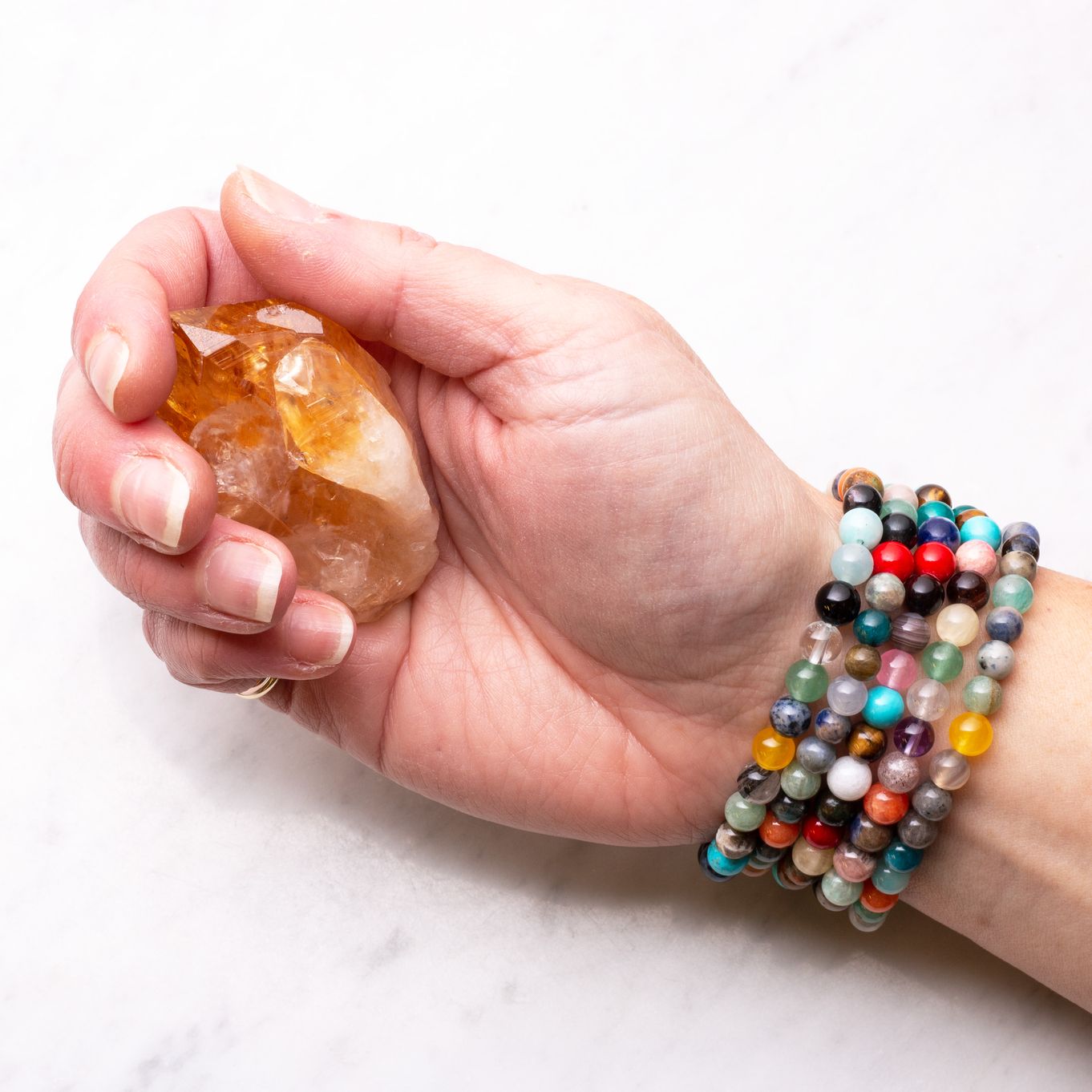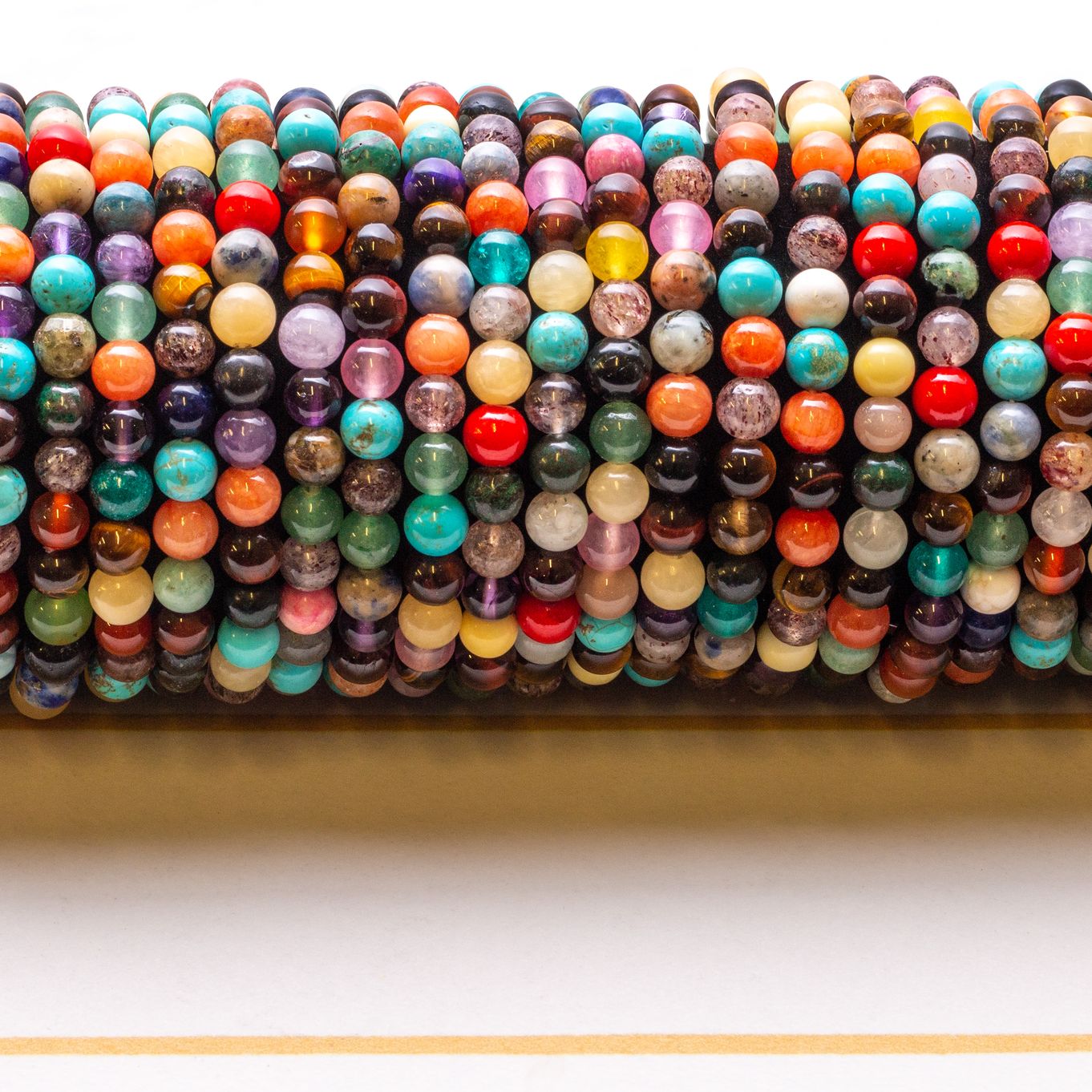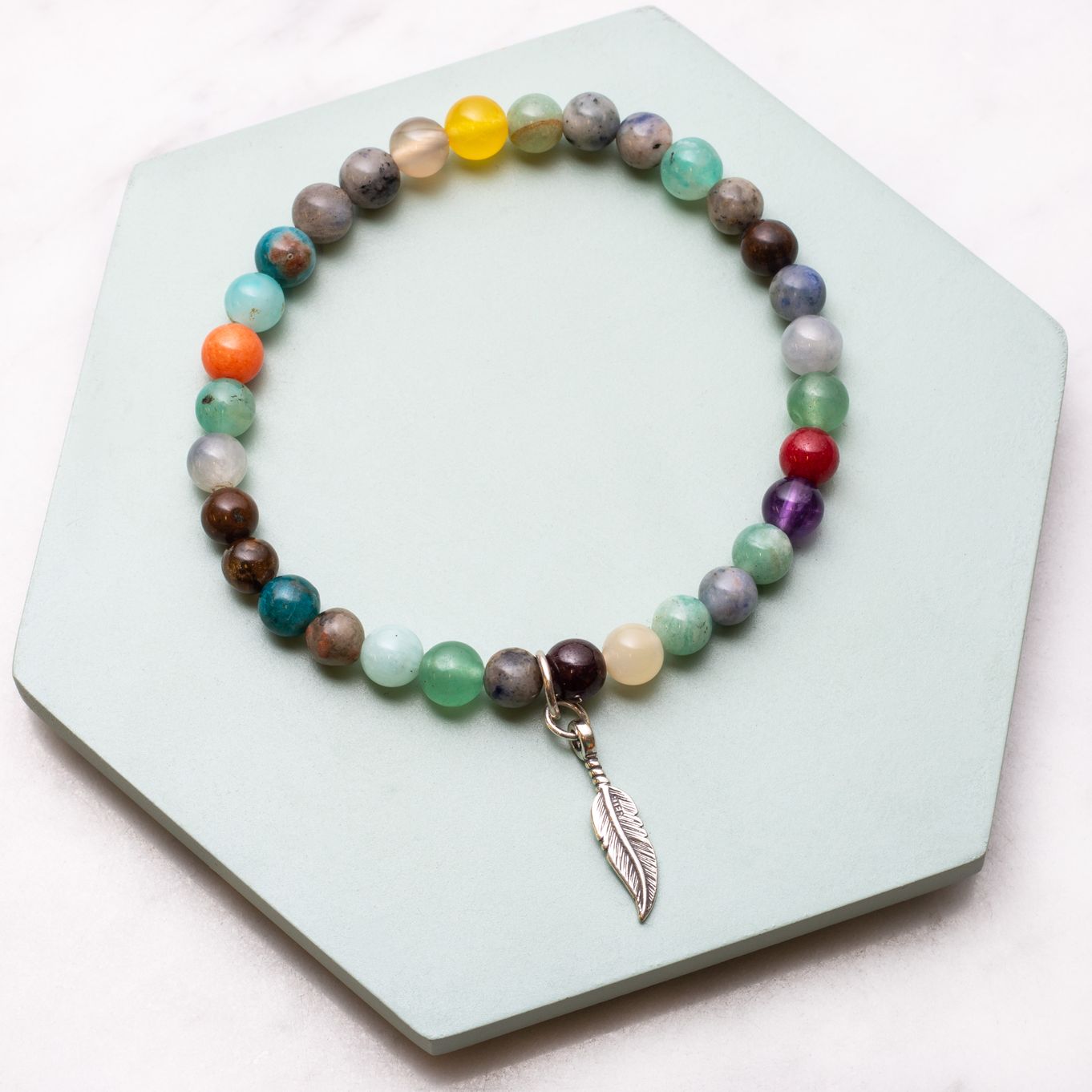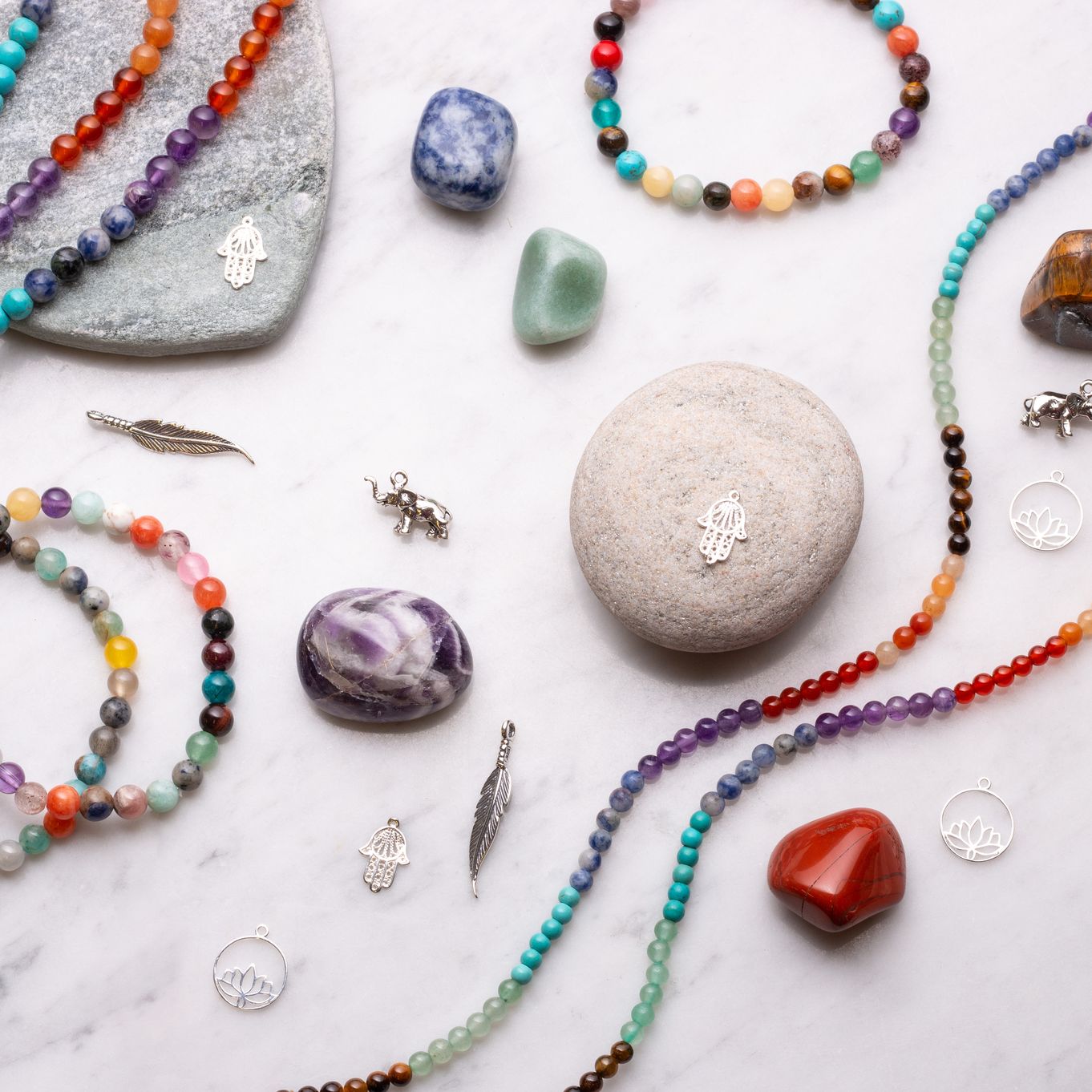 These beautiful chakra gemstone bead bracelets are strung on elastic for an instant ready-to-wear bracelet. Each bracelet consists of a multi-gemstone strand of round beads, featuring all seven chakra colours.
Healing crystals are becoming increasingly popular, with people using gemstones to balance energies and become more attuned to their body and mind. Chakra (which means wheel) refers to the main energy points in your body, the corresponding 7 chakras are thought to connect to certain areas of our energetic body which affect our emotional and physical well-being.
Each coloured gemstone represents one of the seven chakras. Read below the colour links to the corresponding chakras.
Root Chakra: red or black
Sacral Chakra: orange
Solar Plexus Chakra: yellow
Heart Chakra: green or pink
Throat Chakra: light blue
Brow Or Third Eye Chakra: indigo
Crown Chakra: violet or white
Each bracelet contains approx 30, 5-6mm beads
Hardness of 4 on the Mohs scale
Healing properties: healing, protective and cleansing
Sold individually (elasticated, no clasp)
Easily customise by adding your favourite charm.
Easily break it down to create several other jewellery designs using silver or gold findings or mix up your design and make them unique using some of our other gemstone beads
Country of origin: Brazil and China
Product code: SOT1871
You May Also Like