How To Make A Ring: 5 Beginner Projects
These simple ring designs are brilliant projects to try if you're a jewellery making beginner. We've included 5 different styles to choose from, whether you want to use a ring setting or try your hand at wire-wrapping - there's something to suit everyone. Not only is making gemstone rings so much fun but they can also be given as thoughtful handmade gifts.
You can find all the jewellery making supplies you need right here with Kernowcraft and if you need a helping hand, please get in touch.
1. Glue-In Gemstone Adjustable Ring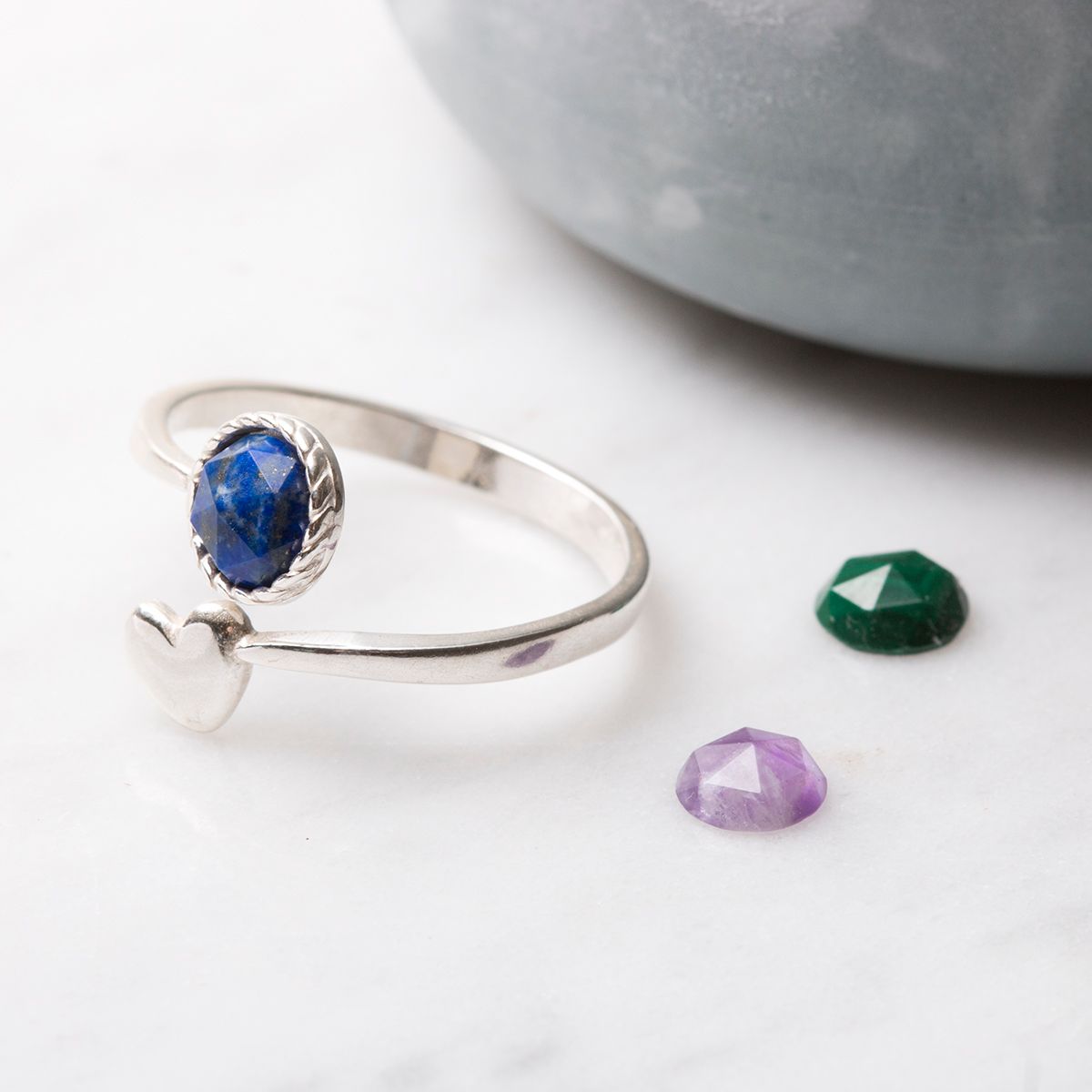 This pretty gemstone love heart ring is so simple and beautiful. The ring setting has a falt plate so all you need is a dab of glue to set the stone and the design is complete. Yes - it really is that easy!
You can get creative and choose your favourite gemstone cabochon to complete the look - perhaps a birthstone if you have a friend's birthday coming up?
TIP: Always check that you have chosen the correct sized gemstone for the ring setting.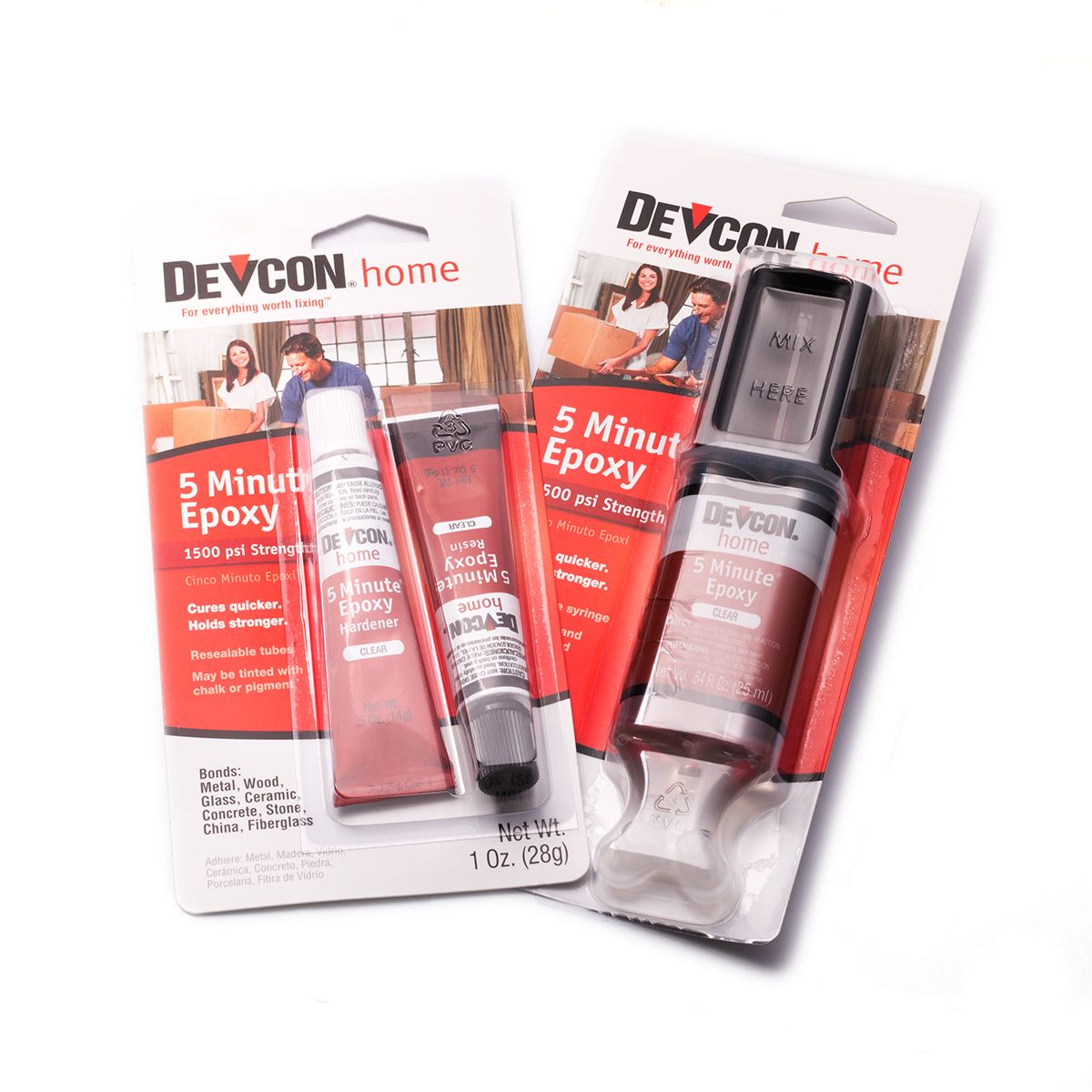 What glue to use for jewellery making?
This is a question we get asked a lot and we always recommend Devcon Epoxy Glue which is available on our website. It's a reliable glue and a popular choice among jewellers as it's fast-drying and creates high-quality bonds for a secure design.
Not only can it be used for jewellery making, but it can also be used for all kinds of crafts with materials such as ceramic, glass, concrete and wood.
Watch how easy it is to use a glue-in ring setting...
2. Half Drilled Bead Ring
This project also requires glue but instead of using a gemstone cabochon (which has a domed top and flat bottom) as shown in the project above, we are using a half drilled bead! This featured ring setting is designed specifically for half-drilled beads.
Half drilled beads are drilled to the center point of the bead - this style is popular as the drill hole conceals the fitting, making the bead the most prominent feature. Perfect for making stud earrings or adding to a ring like this! Simply glue onto the setting for a quick and easy ring.
TIP: Check that the peg on the ring setting isn't too long, the bead should be flat on the setting when you push it onto the peg. If necessary you may need to file down the peg slightly using a needle file.
3. Gallery Wire Adjustable Ring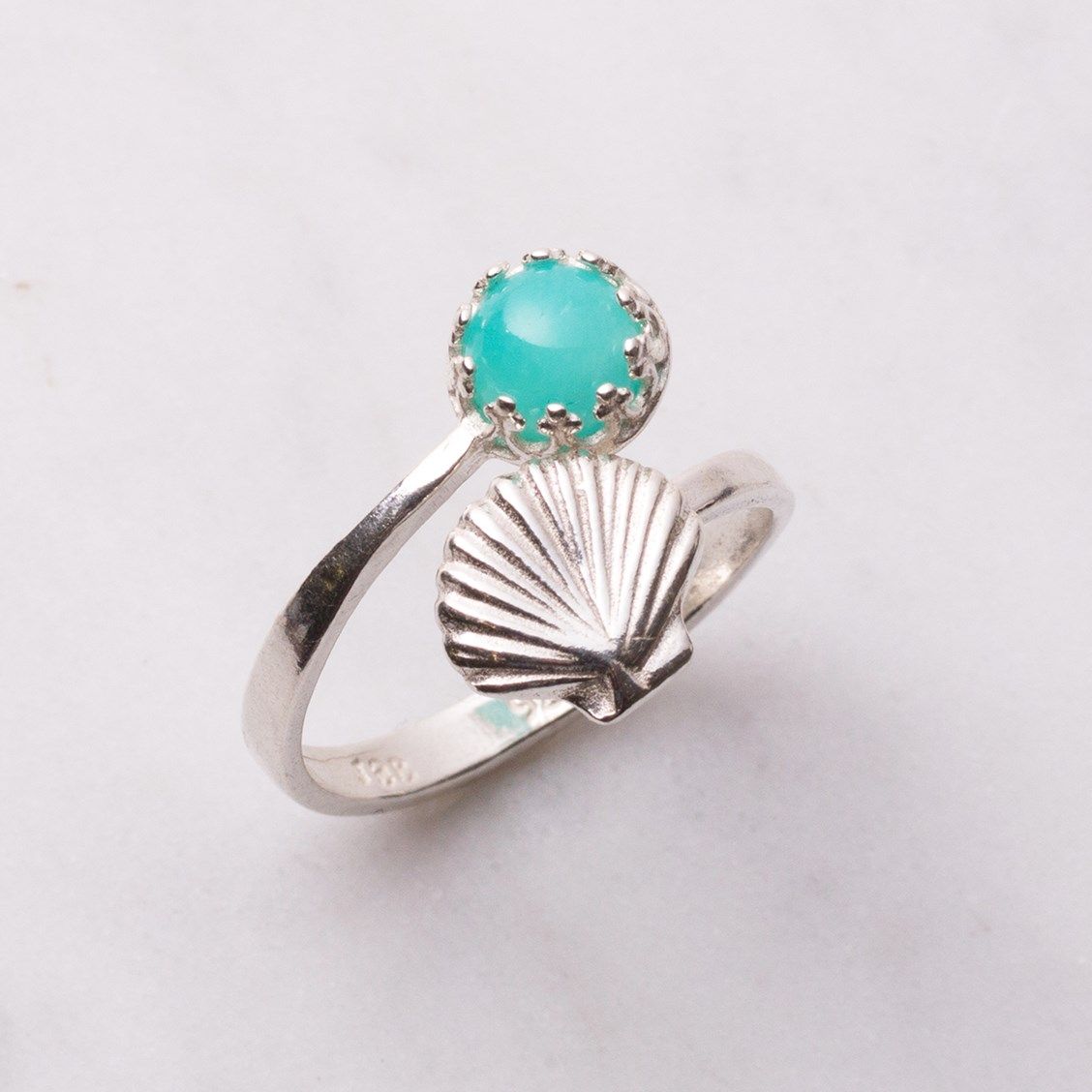 Gallery wire ring settings are also a popular design to use with your favourite gemstone cabochon.
All you need to do is insert the correct-sized cabochon stone into the ring setting and use a bezel rocker to gently push the claws over the stone.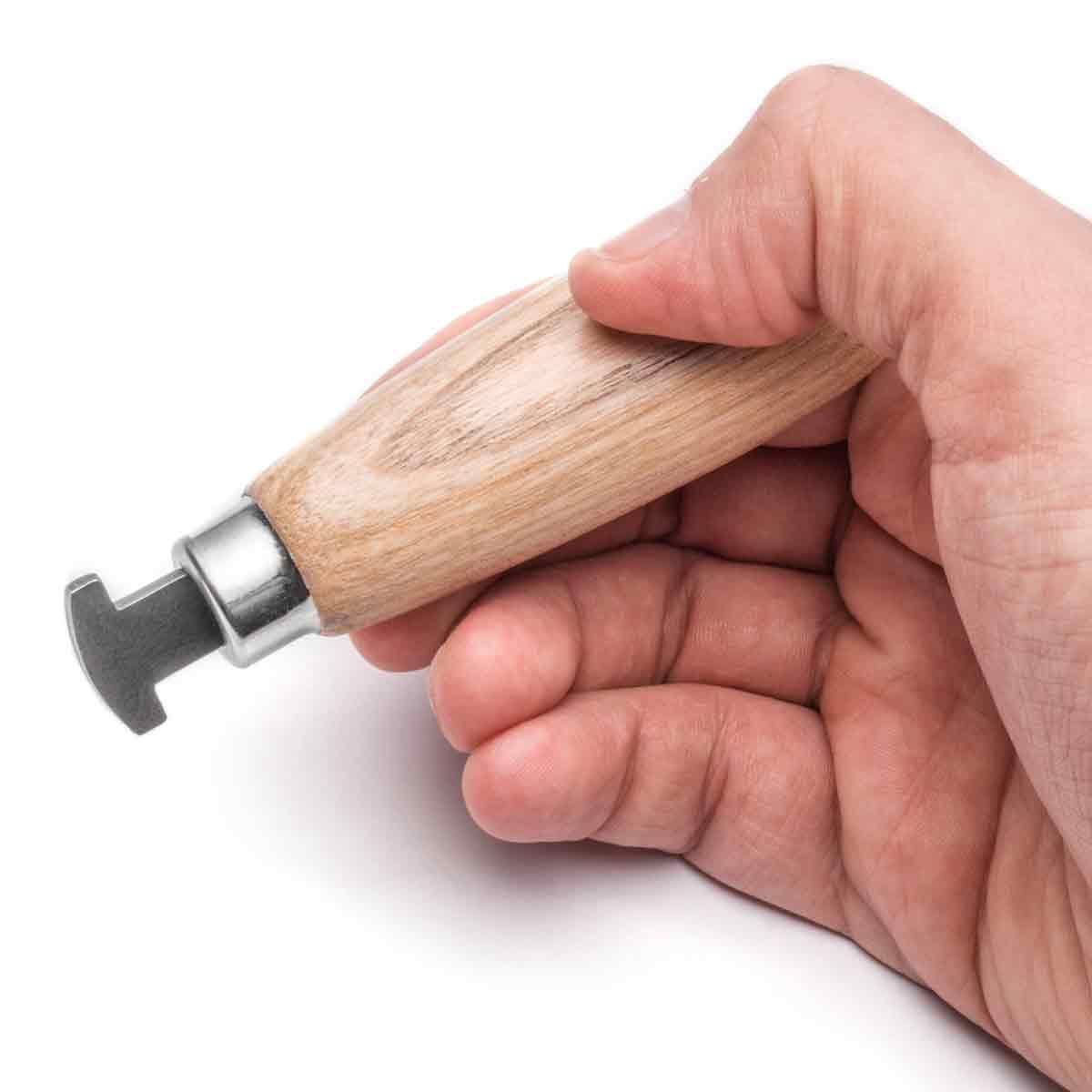 A bezel rocker is a great addition to your tool kit. Use a bezel rocker to gently push gallery wire claws over stone, alternating from each side, to keep the stone central.
Watch how easy it is to set a gallery wire setting...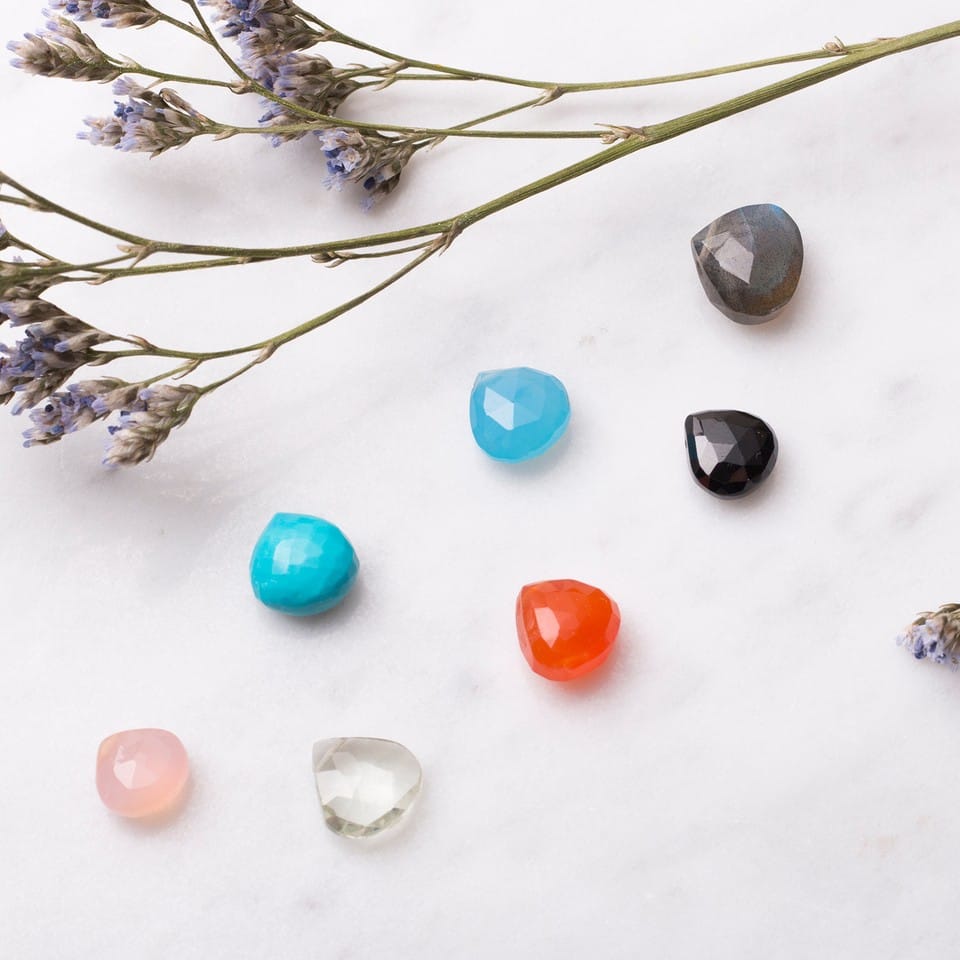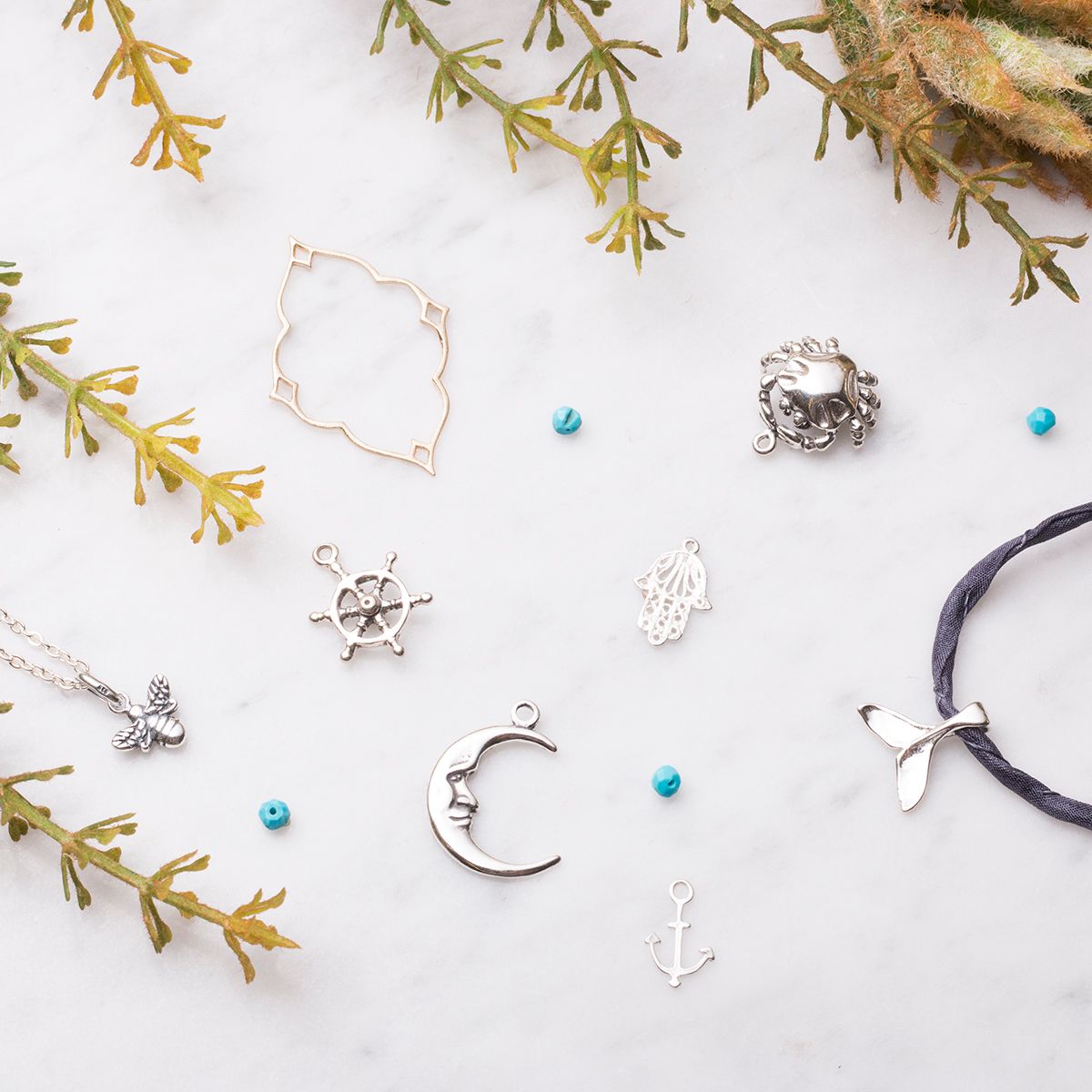 Shop our range of charms for jewellery making in a range of styles and themes to suit your designs.
Whether you want to create a simple pendant, hang them from earrings or attach them to a bracelet - the choice is yours.
5. Wire Wrapped Chip Bead Ring
This is another wire wrapped ring project we love. Chip beads are a great choice to use if you want a unique stone to add interest to your designs.
In this project, we've used one of our Chinese turquoise chip beads and wire wrapped it to form a ring. Once you've practiced a few times, you'll be able to experiment with different designs such as adding more beads.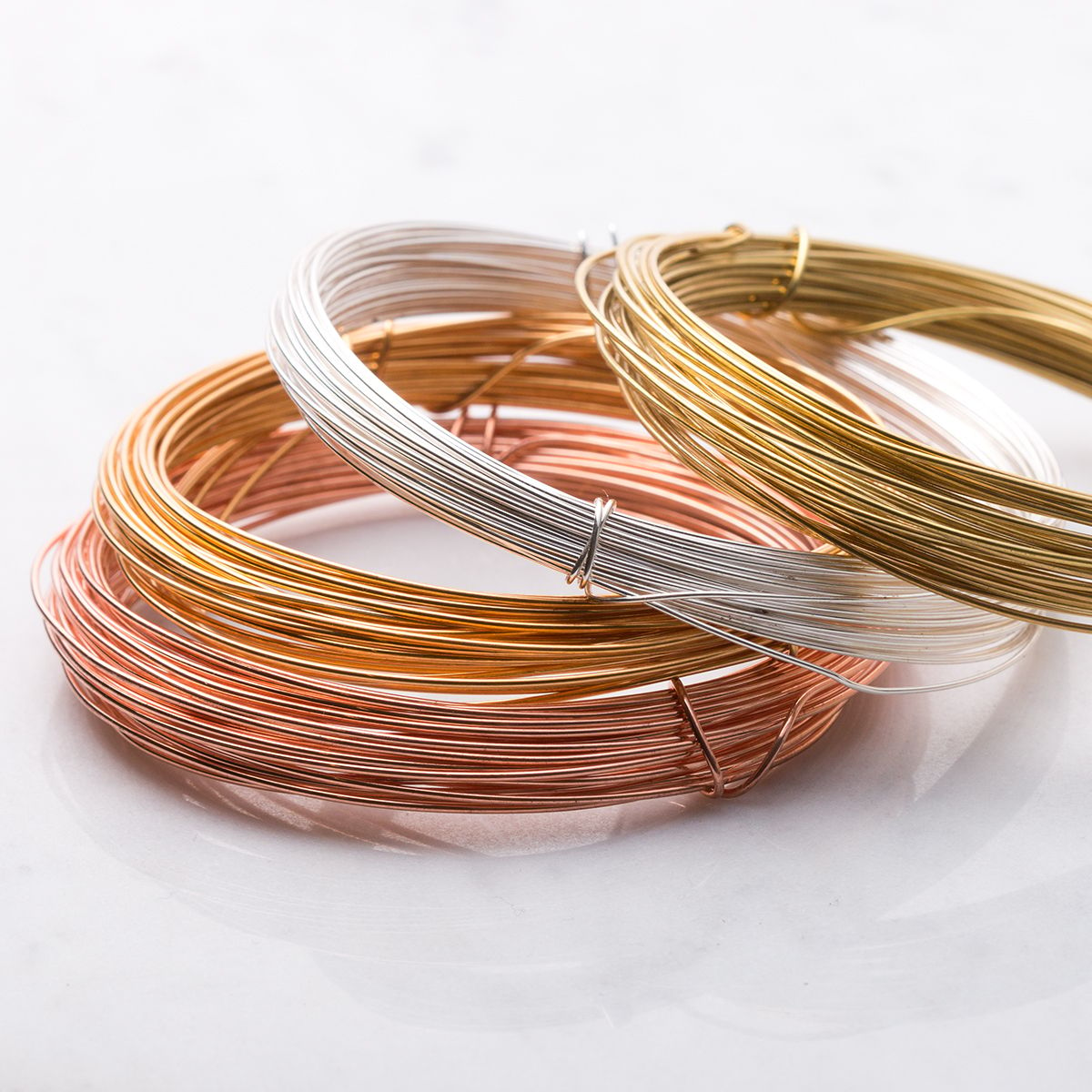 Choose from sterling silver, 9ct gold, copper, brass and plated wire for your jewellery designs, in a range of sizes to suit your needs.
The size of wire that you need will depend on your desired design and whether it needs to fit through a bead hole. For a ring band, we usually opt for 0.8mm wire so it's sturdy and less likely to bend out of shape, you can then combine this wire with another size if you are incorporating beads.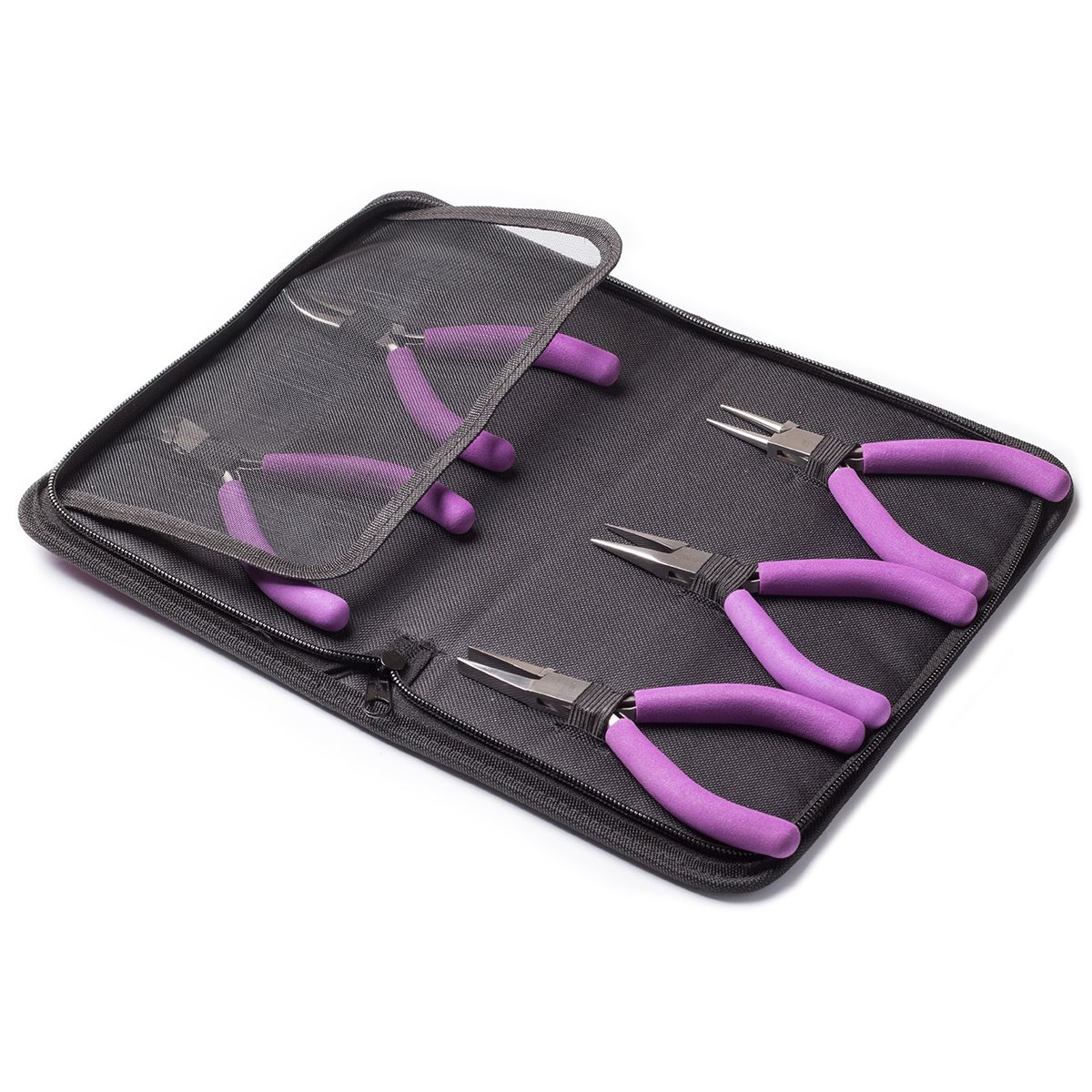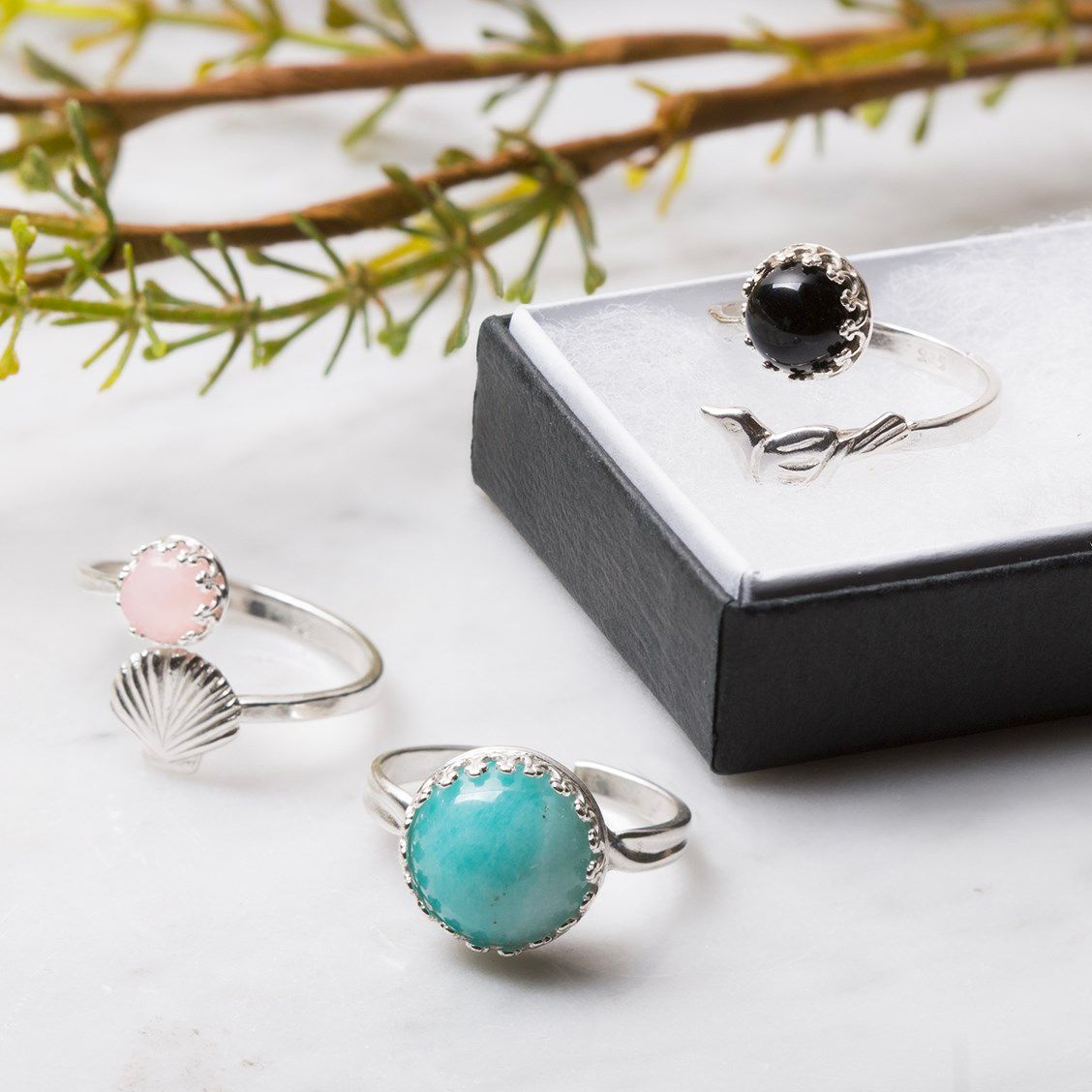 Ready to make your first ring? Explore our ring settings for cabochon and faceted stones in a range of styles.
We also have a range of adjustable rings, which is great if you're unsure of your size or making a handmade gift for a friend.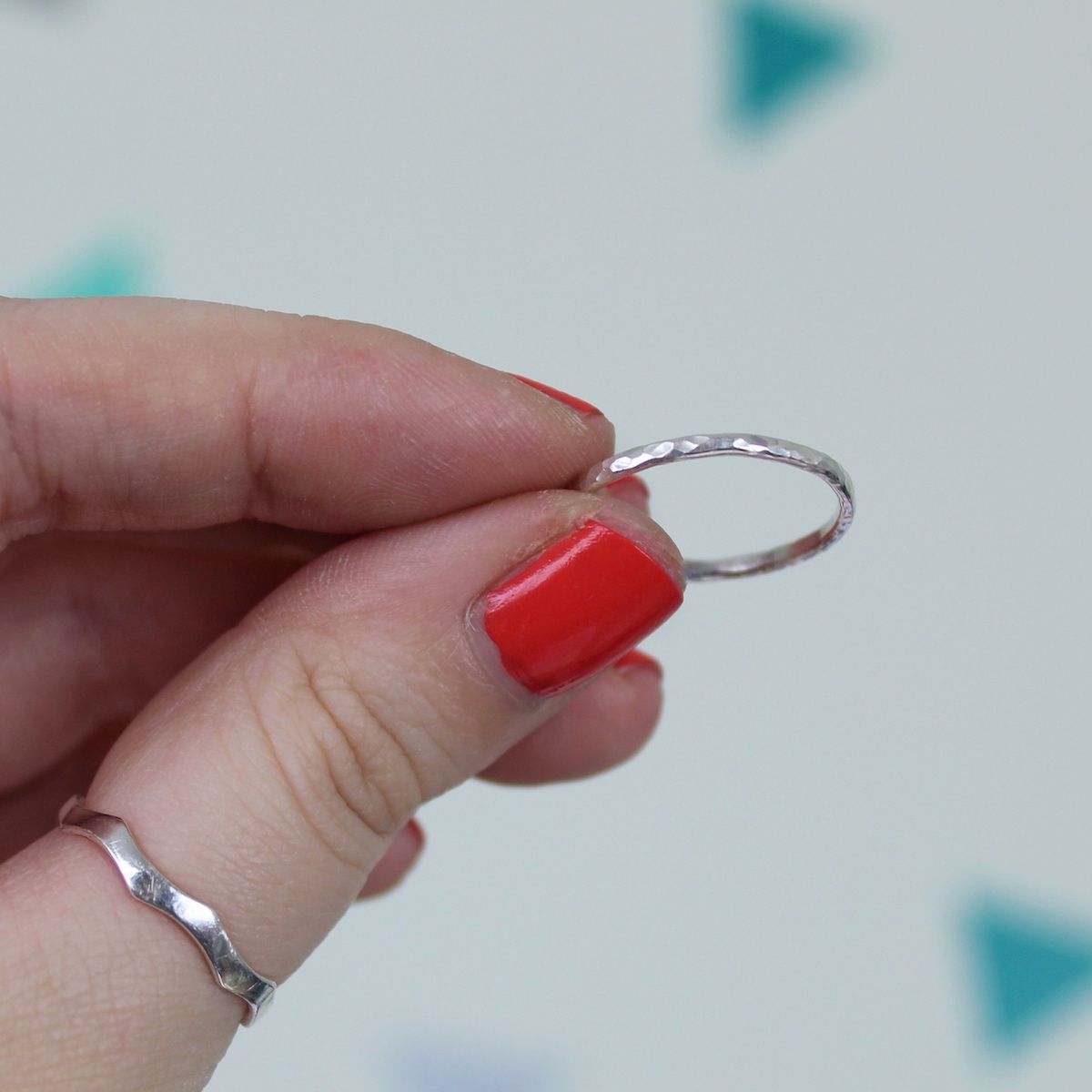 Guest tutor Jordan Lily Designs walks you through how to make a ring band with step by step photos and detailed instructions. A great beginners metalsmithing project!
You'll also find a list of recommended project tools and supplies.
The products used in this project are suggestions to inspire you. Products used were compatible at the time of making but do be aware that stocks can vary, so do use your own judgement as to the compatibility of each item when making.