Easy Ways To Customise Hoop Earrings
Hoop earrings are a staple in many people's jewellery collections and the best thing about them is that they are so easy to customise yourself, even if you have no jewellery making experience!
Below we share with you a video showing our favourite ways to add elements to your hoops without the need for any tools, such as charms, gemstones and beads.
We also share some other projects which require only a few tools, as well as a great tutorial on how to make your own wire wrapped hoop earrings from scratch.
We hope these designs inspire you to get creative with your own designs.
These also make lovely handmade gifts, so why not pop your customised hoops into one of our gift bags or boxes to gift to someone special?
Shop Earring Hoops With Kernowcraft
Don't have any hoop earrings you can customise, we have some high quality choices available in sterling silver and rose gold filled metal with various sizes to choose from.
Watch Our Video On Simple Ways You Can Customise Your Hoop Earrings
Discover Ideas Which Require No Tools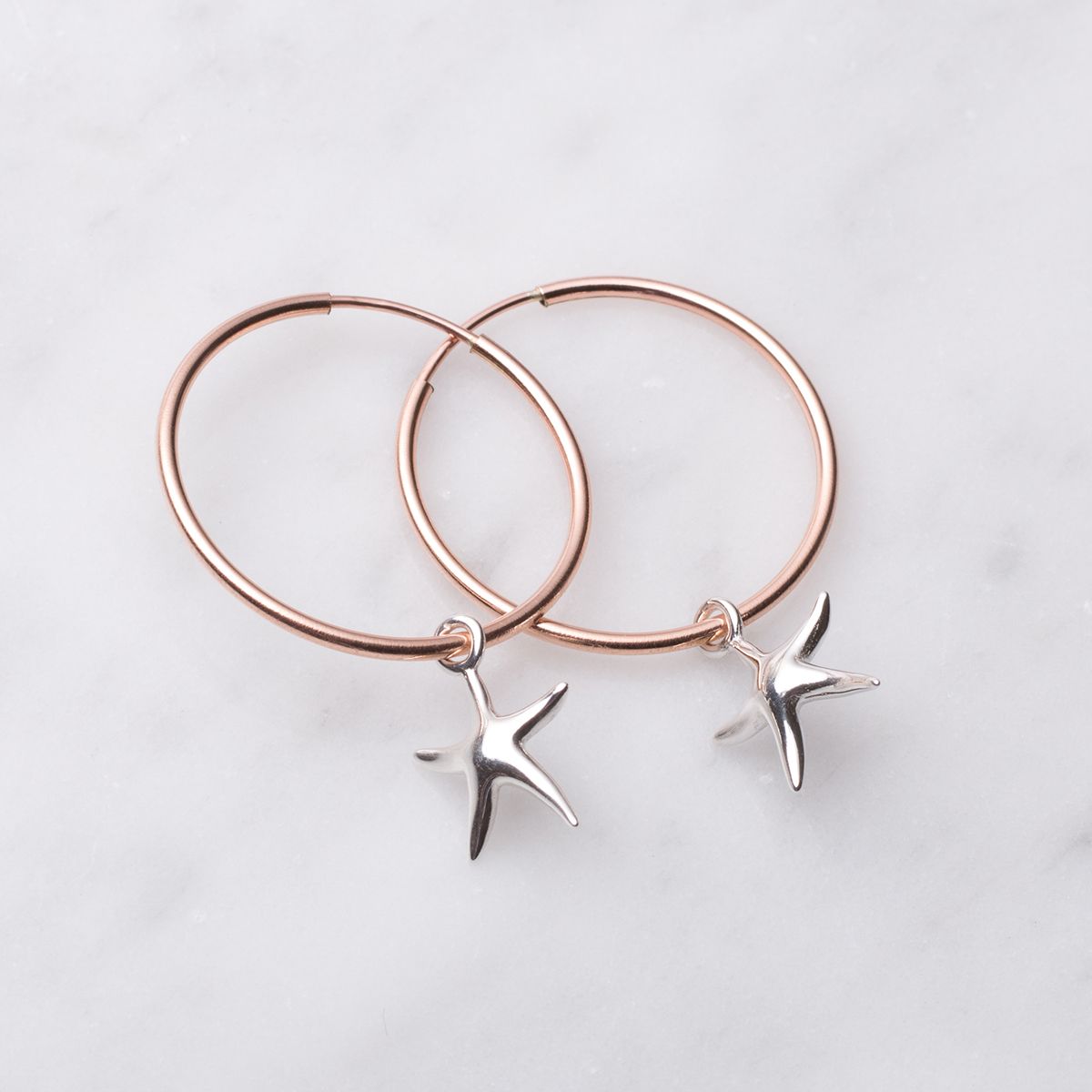 We stock a stunning collection of sterling silver and gold vermeil charms for jewellery making. Whether you're a nature, coastal or geometric lover - there's a charm design for everyone's taste! Discover our collection and find many suitable charms to hang from your earring hoops - don't forget the loop must be large enough to thread through your hoops.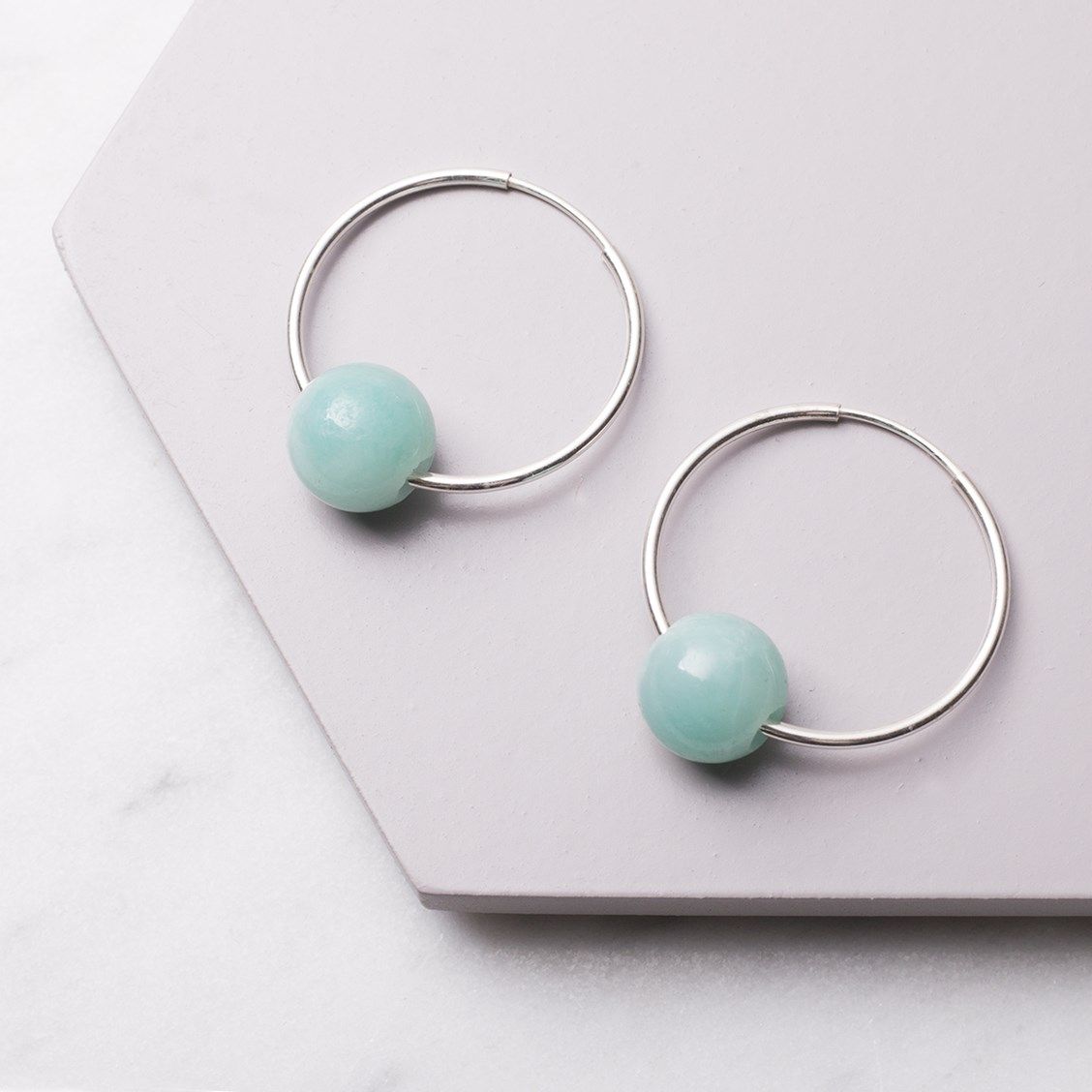 We love how these large holed amazonite beads are so simple yet add a gorgeous pop of colour to the design. You can browse our full collection of large holed beads on our website including gemstones as well as metal beads too.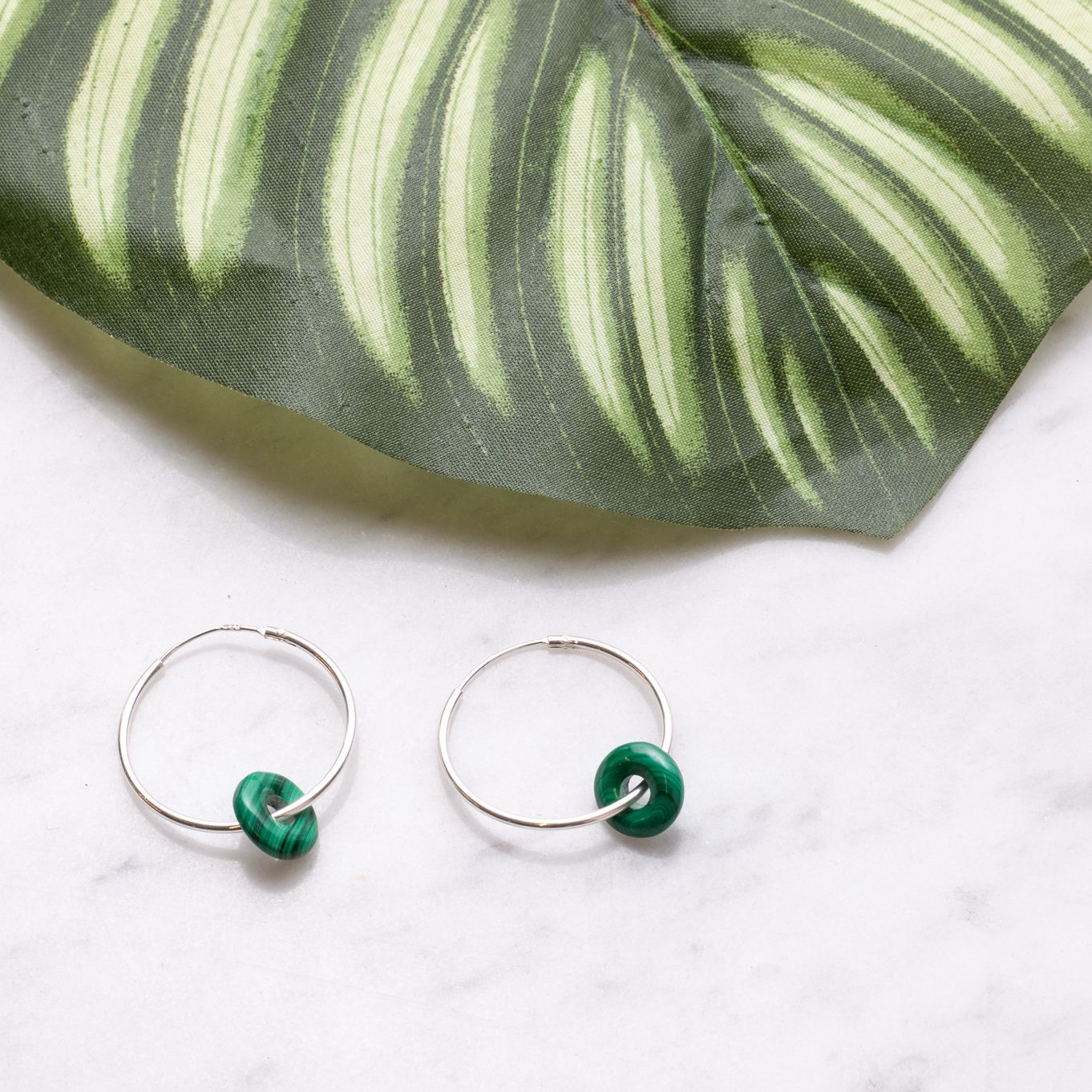 We love how effective gemstone donuts look added to hoop earrings! They spin beautifully and are super eye catching. Choose a suitable size donut for your hoop earrings online now.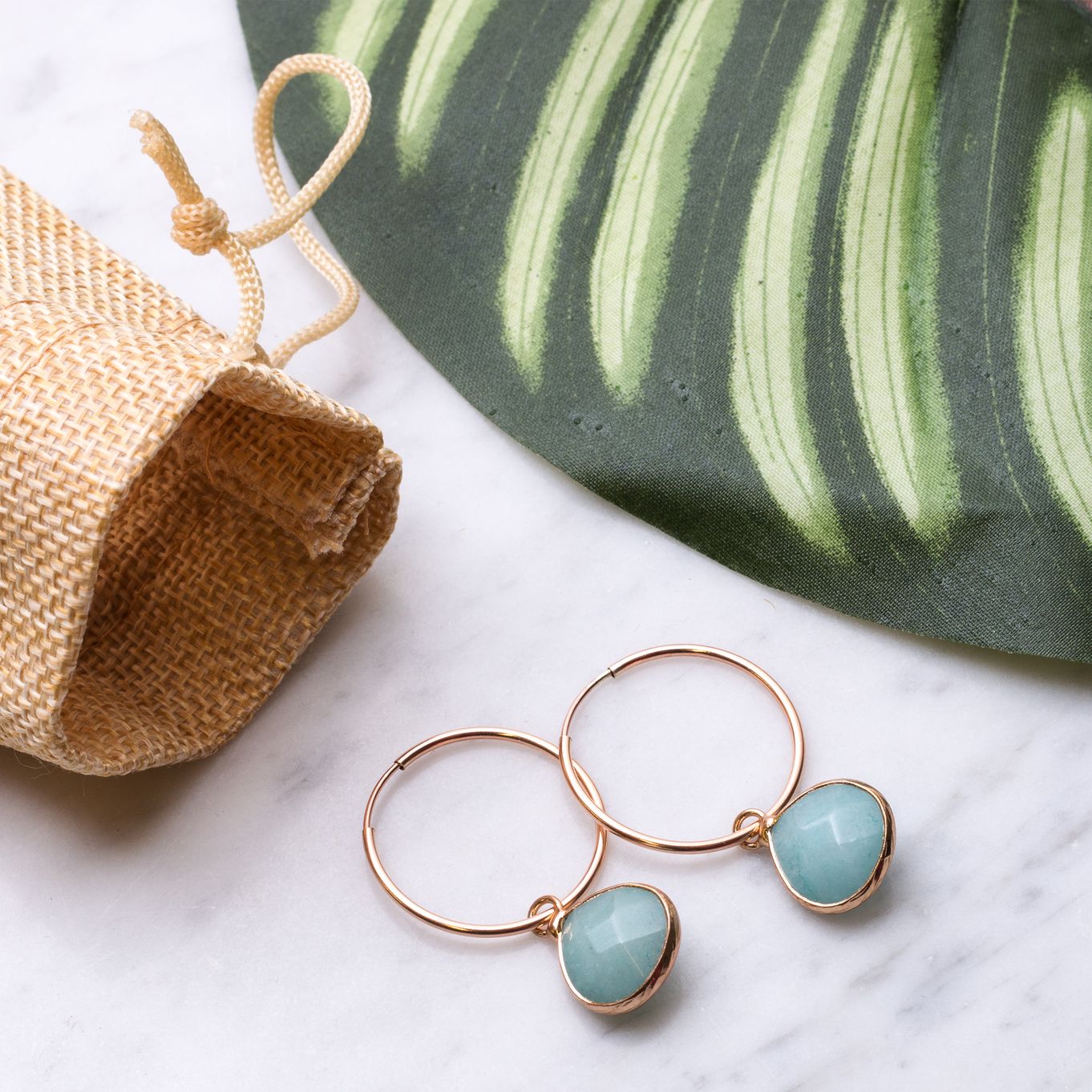 These gemstone charms are usually used as pendants but we think they look brilliant hung from hoops too!
We love mixing metals and think that metal beads threaded onto hoops add a great contrast and texture to your hoops. Explore our full range with plain metal beads in silver, gold and rose gold filled and copper in various styles to choose from. Why not mix and match! Don't forget to check that the metal beads have a hole large enough to thread onto the hoops.
---
Discover Ideas Which Require A Few Tools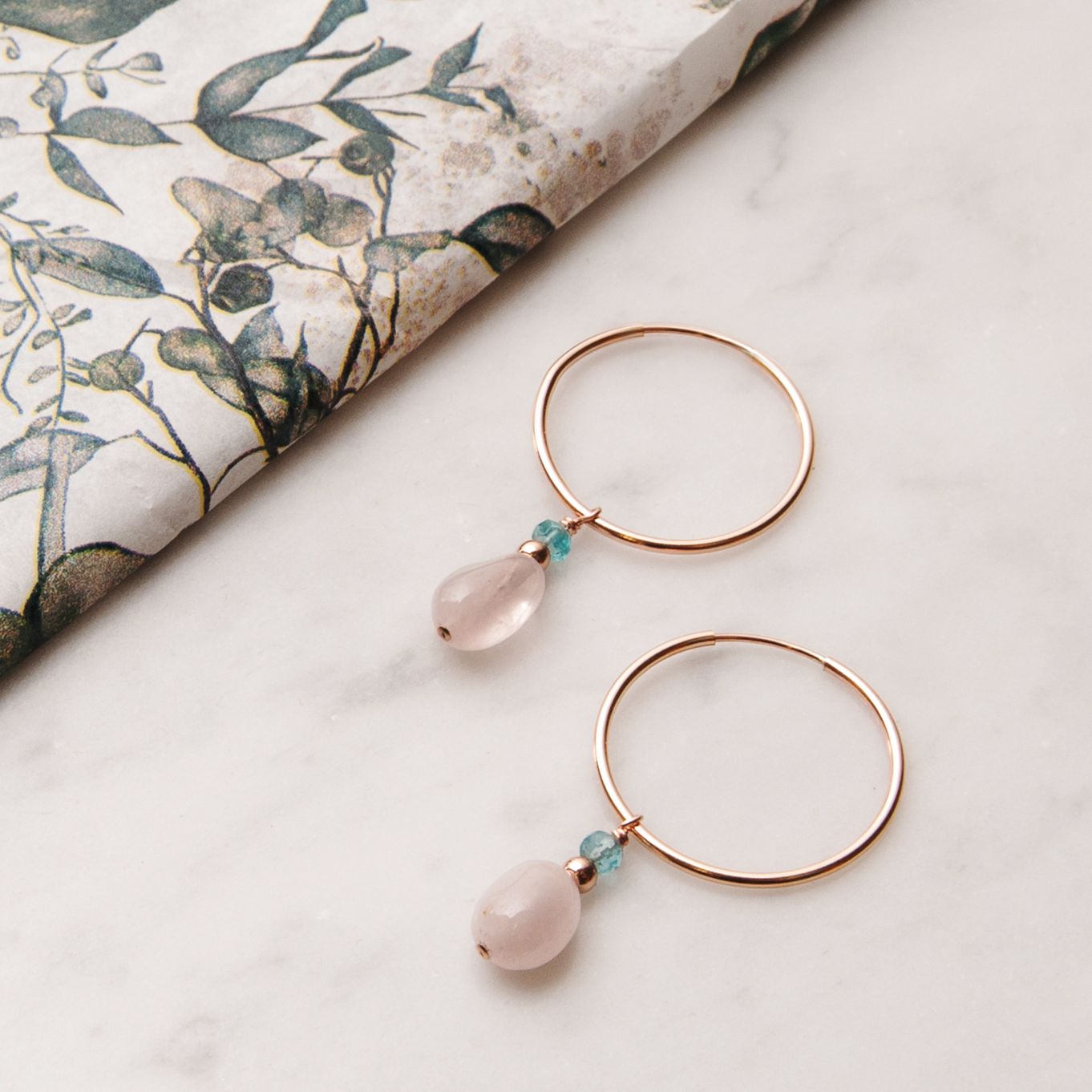 We love this combination of rose quartz, apatite and rose gold filled beads! With a few tools and a simple jewellery making technique using a headpin, you can recreate your own using your favourite beads.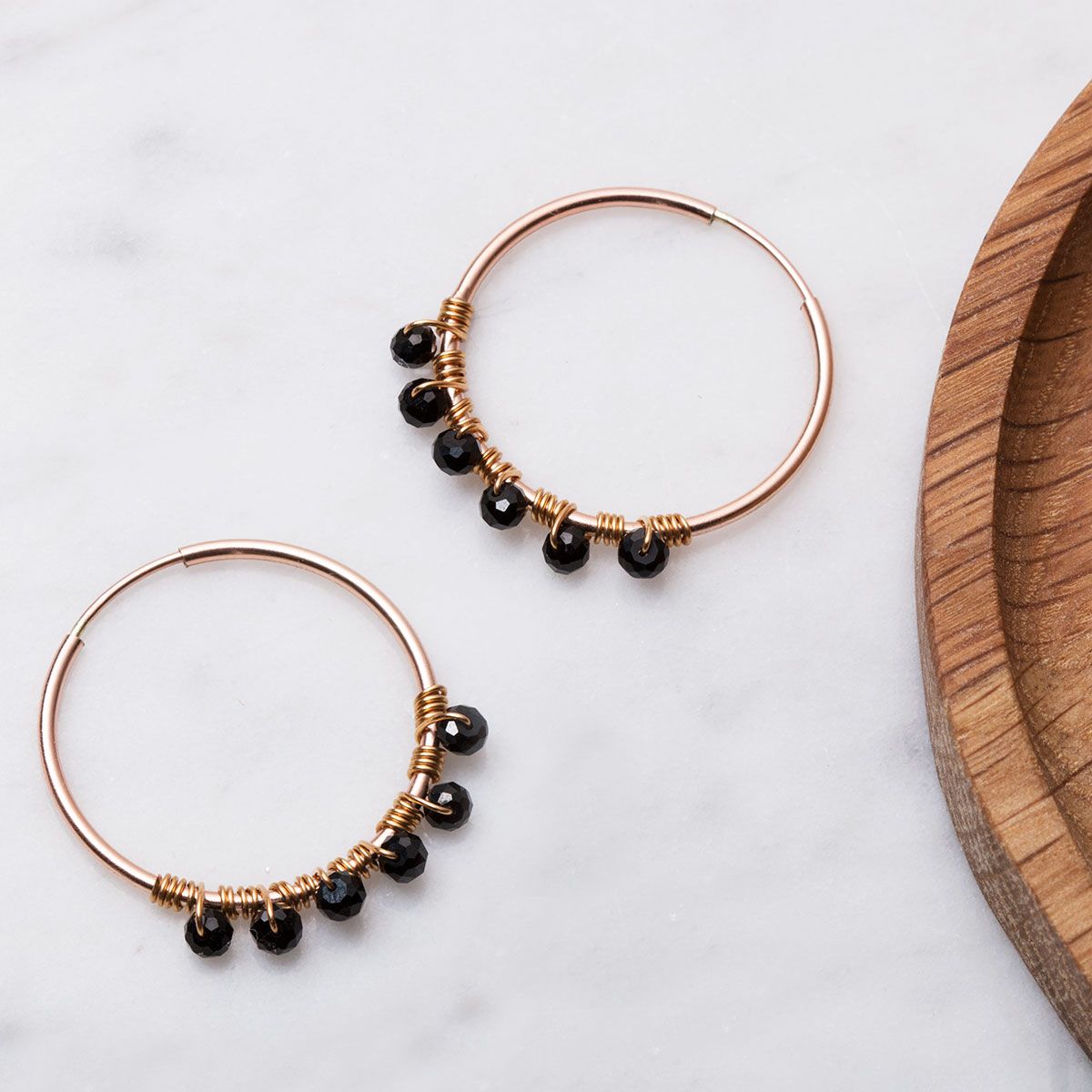 This is a simple and effective way to customise your hoops and all you need are some side cutters to trim your wire. It's as simple as wrapping wire around your hoop and adding your chosen beads between wraps. This design features our sparkling spinel beads but you can get creative with any gems you like!
The products used in these projects are suggestions to inspire you. Products used were compatible at the time of making but do be aware that stocks can vary, so do use your own judgement as to the compatibility of each item when making.
---