How To Open And Close Jump Rings For Jewellery Making
Jump rings are an essential when it comes to jewellery making. They are the little components that go un-noticed but make so much possible! Whilst it may seem like the most simple thing to do, there is a knack for opening and closing jump rings that will help to ensure your jump rings are secure. Here you will find our three easy steps in achieving this.
Step 1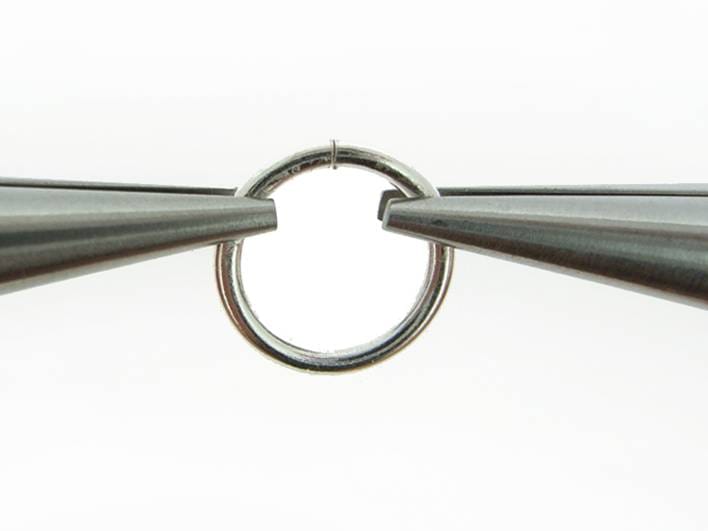 Use flat nose pliers or snipe nose pliers, (which are flat on the inside) to help you get a good grip on the jump ring.
If you are right handed you will find it easiest to hold the jump ring steady with the pliers in your left hand and do the 'twisting' action with your right hand.
Step 2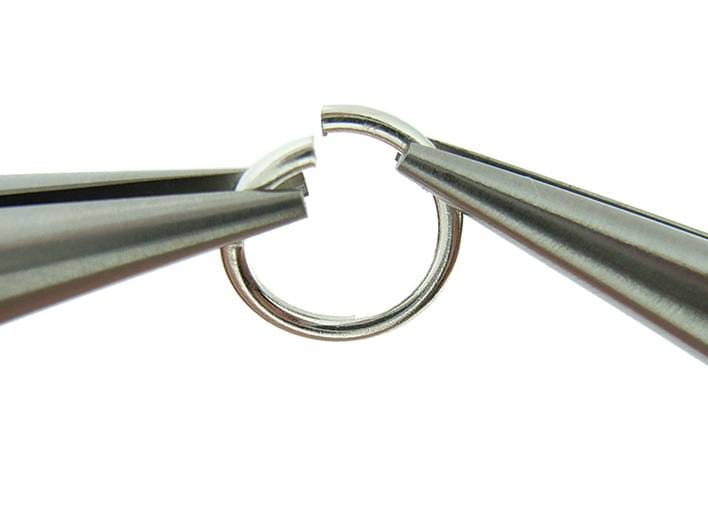 It is easiest here to use another pair of pliers to open the jump ring by twisting it open away from you.
Only open the ring as wide as you need. The important thing to remember is that the jump ring should be opened or closed by twisting and not pulling apart.
Step 3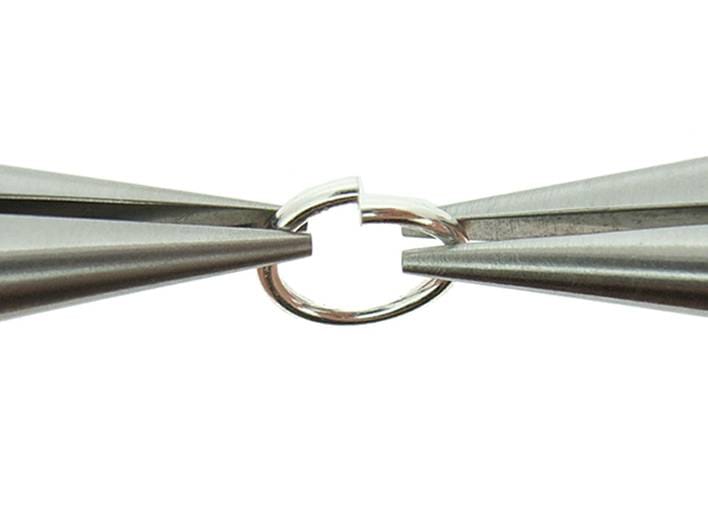 To close, twist back towards you, letting the ends of the jump ring slide next to each other.
To get a really secure fit, twist the ring slightly past the closed position and then back again letting the natural spring of the metal align the ends to a tight, closed position.
You will hear a slight 'click' when it is securely closed.
Watch The Video On Opening & Closing Jump Rings
Shop Jump Rings & Tools With Kernowcraft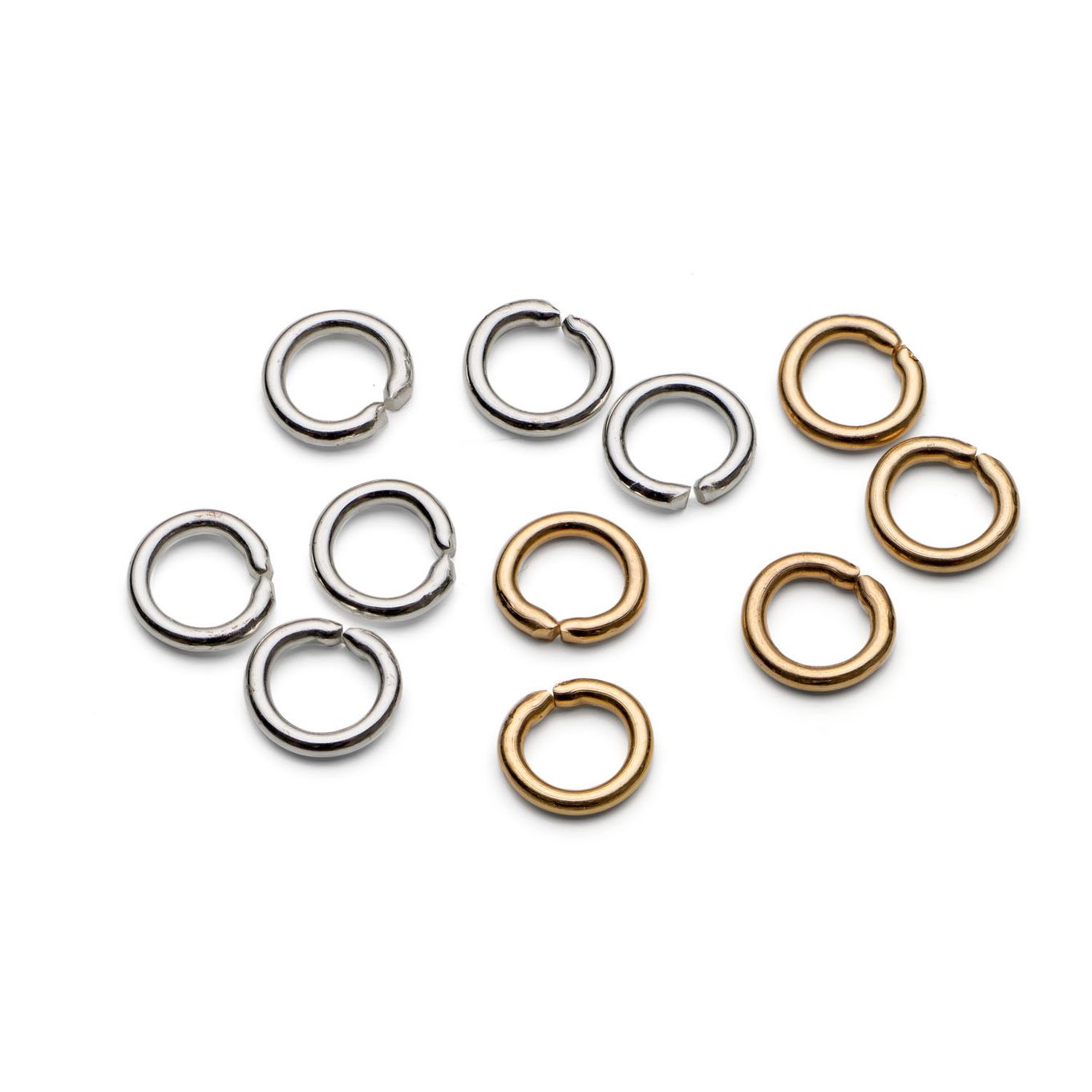 Shop our full range of jump rings for jewellery making in a range of sizes and metals, including silver and gold plated, sterling silver, rose gold filled, gold filled and 9ct gold.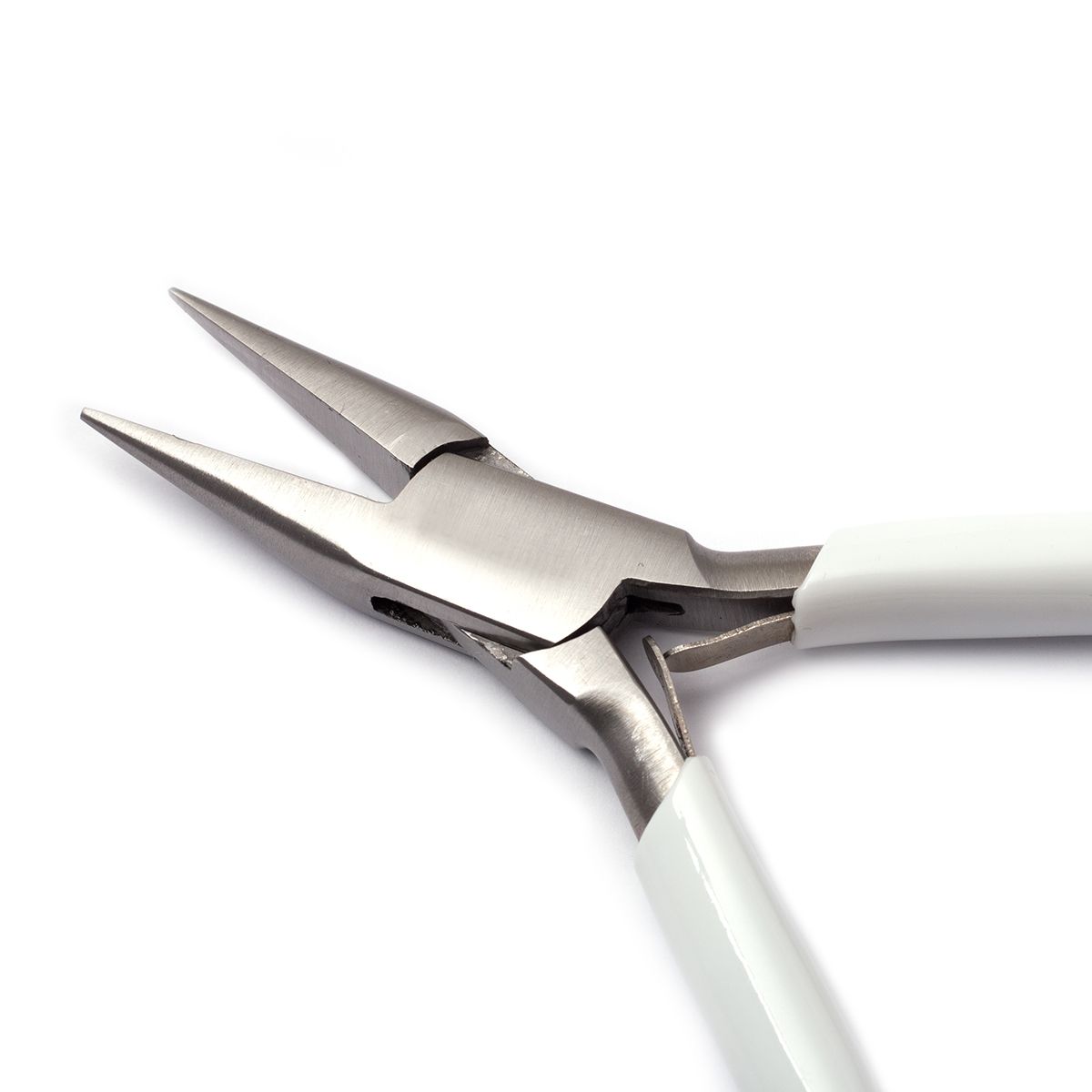 The most popular pliers to open jump rings in snipe nose pliers. They have tapered jaws which are narrow to a fine point which make them great for most jewellery making projects.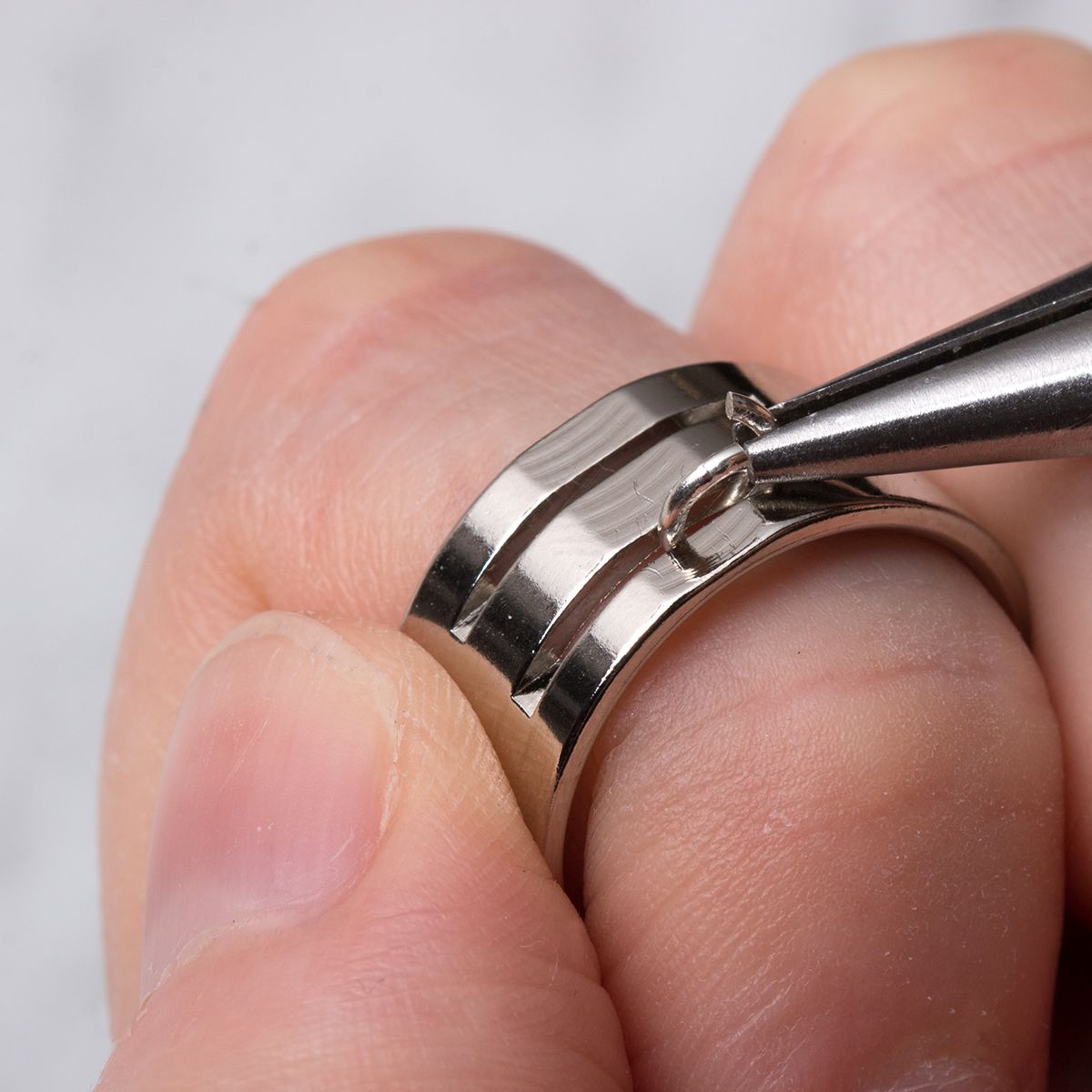 This handy tool is a great gadget that eliminates the need for two pliers when opening and closing jump rings. The ring slips onto your finger and you can then place your chosen jump ring in the corresponding sized slot making it so easy to open and close.