The Jewellery Pliers Set For Beginners
If you're just getting started in jewellery making, jewellery making pliers are an essential part of your kit.
This best selling jewellery pliers set has all the pliers you need for jewellery making and bead stringing. These pliers also come in a handy zip up case, which is great for keeping your tools organised.
Pliers pack includes:
Snipe nose pliers (also known as chain nose)
Flat nose pliers
Round nose pliers
Bent nose pliers
Side cutters
A purple zip-up case to keep your pliers safe
Buying this pliers set is much cheaper than buying the pliers separately plus you get the bent nose pliers and the handy case to keep them all in, neither of which are available to buy on their own from us - no wonder this is a best seller! Take a look at a basic overview of what each pliers is used for below.
Take A Look Inside The Pliers Pack...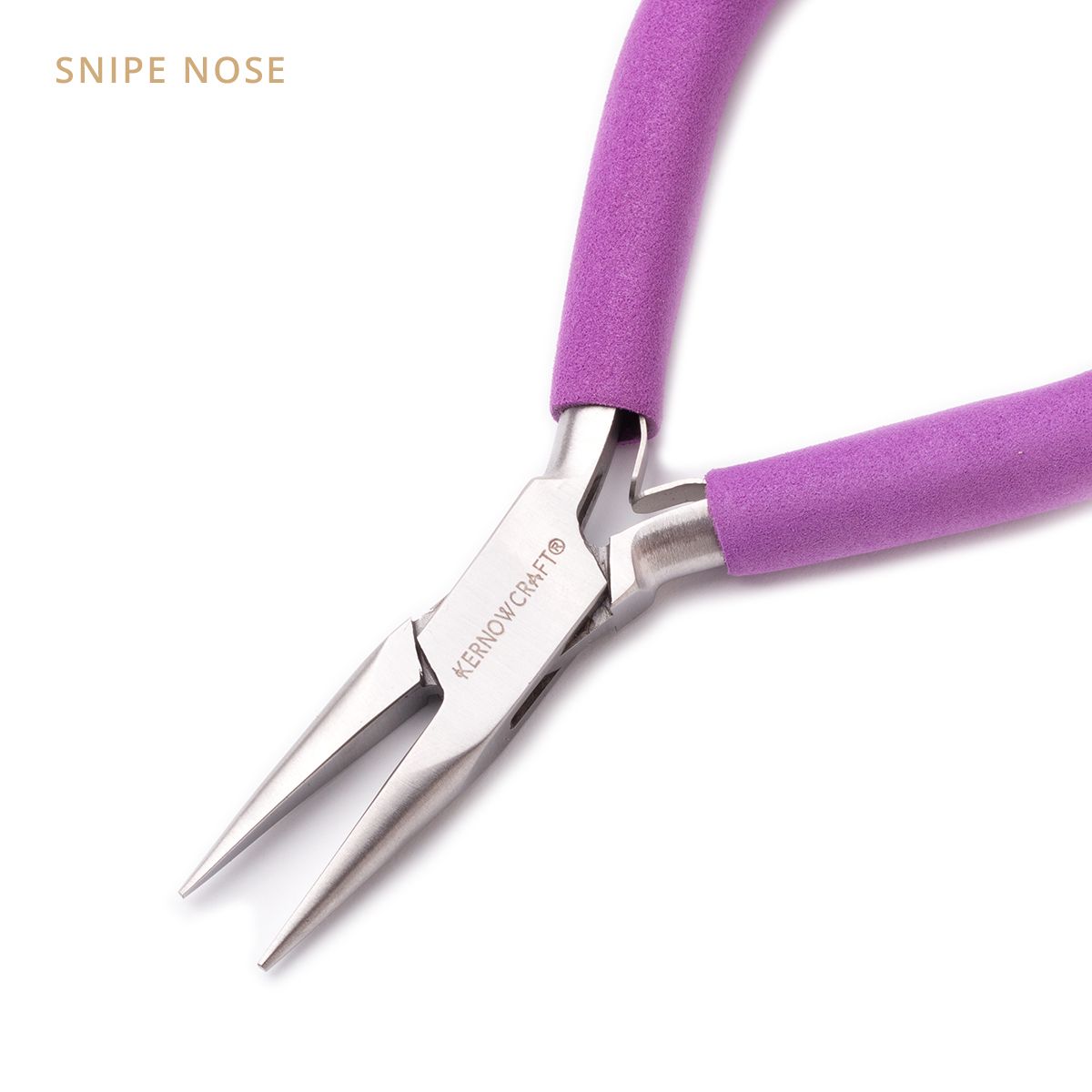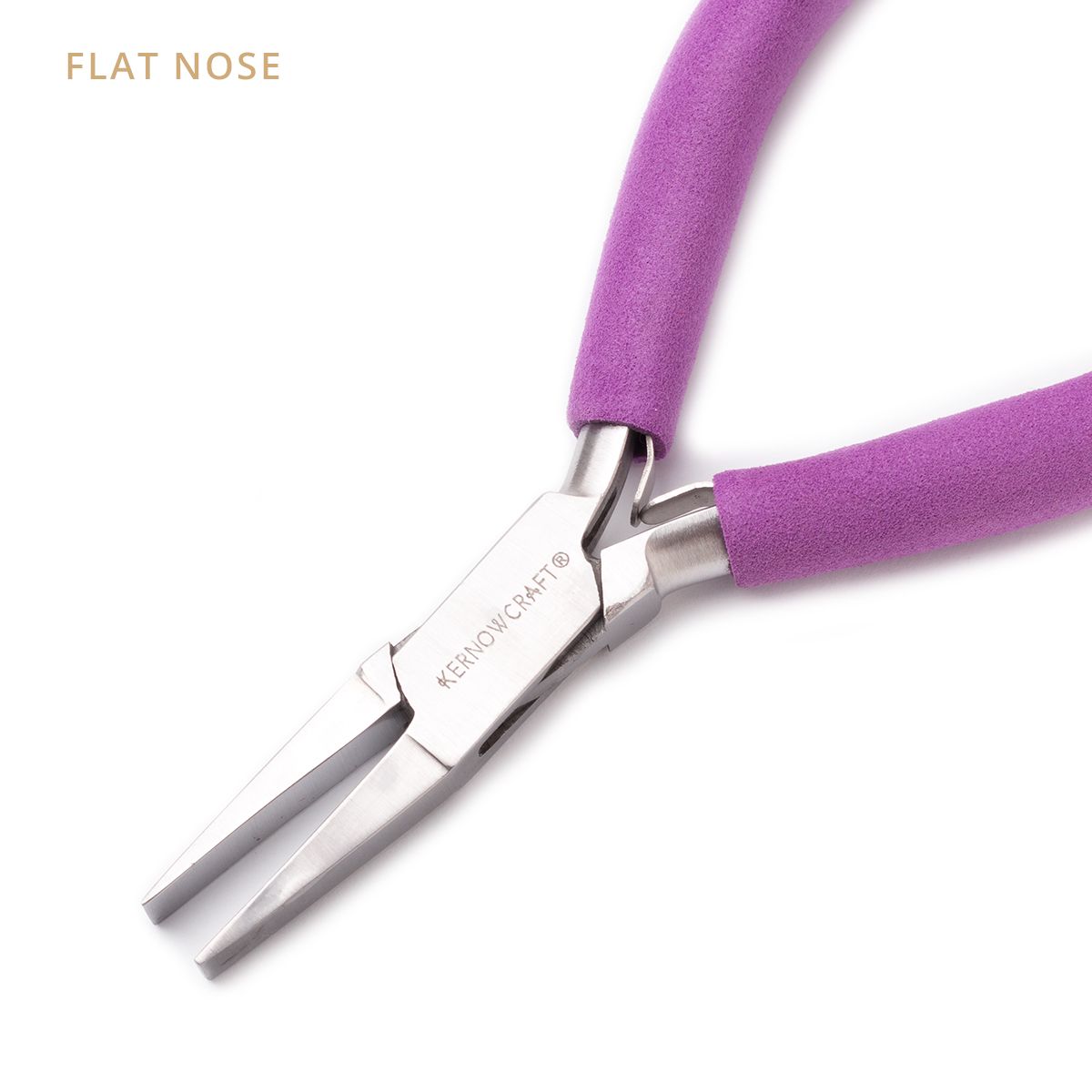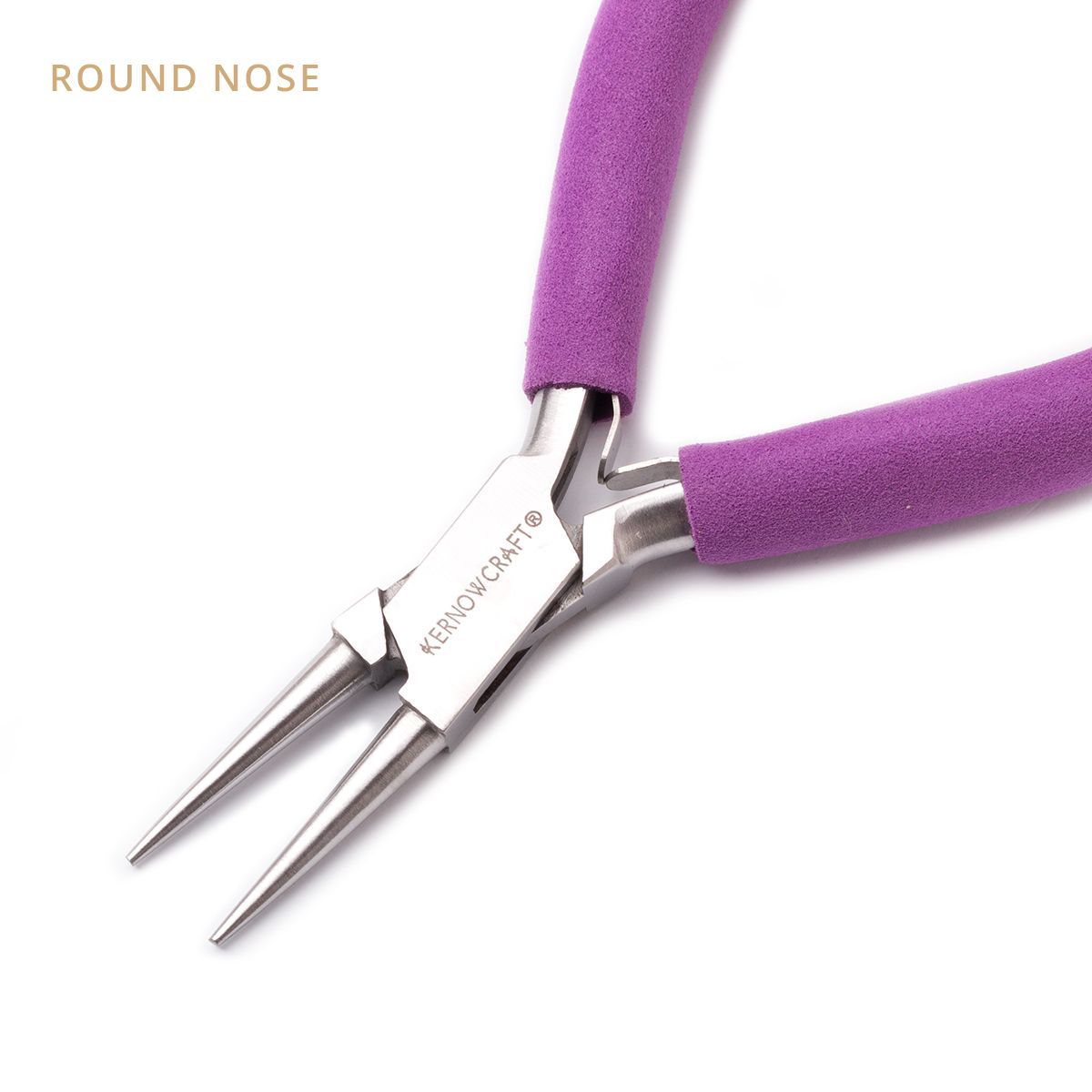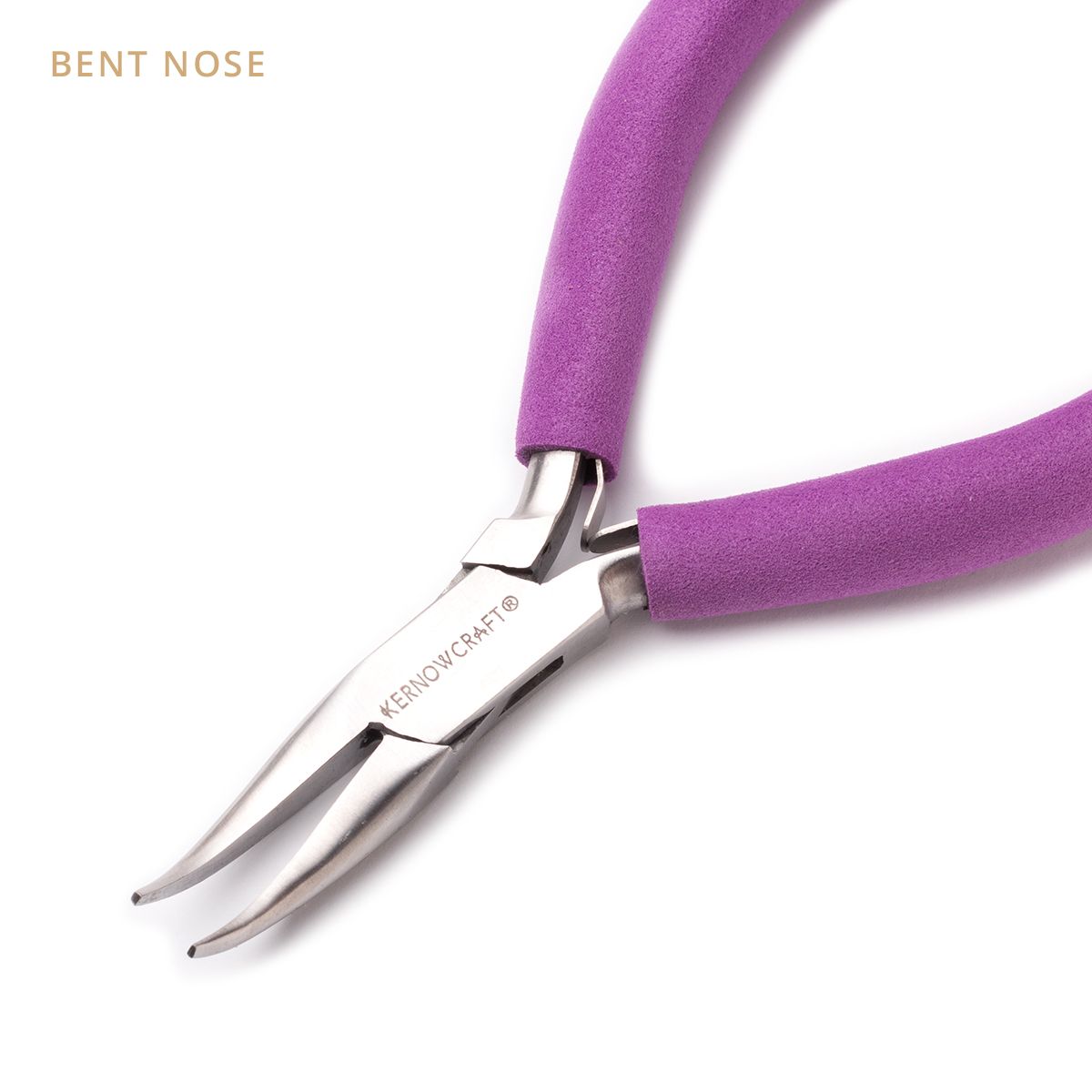 Bent Nose Pliers
Bent nose pliers are curved, making them great for gripping hard to reach places - the angle also makes it easy for you to see your work without the handles getting in the way. They are great for opening and closing jump rings, shaping wires and manipulating wire.
These bent nose pliers can be found only in our pack of 5 pliers and side cutters