What Is A Cabochon And Faceted Stone?
The difference between cabochons & faceted stones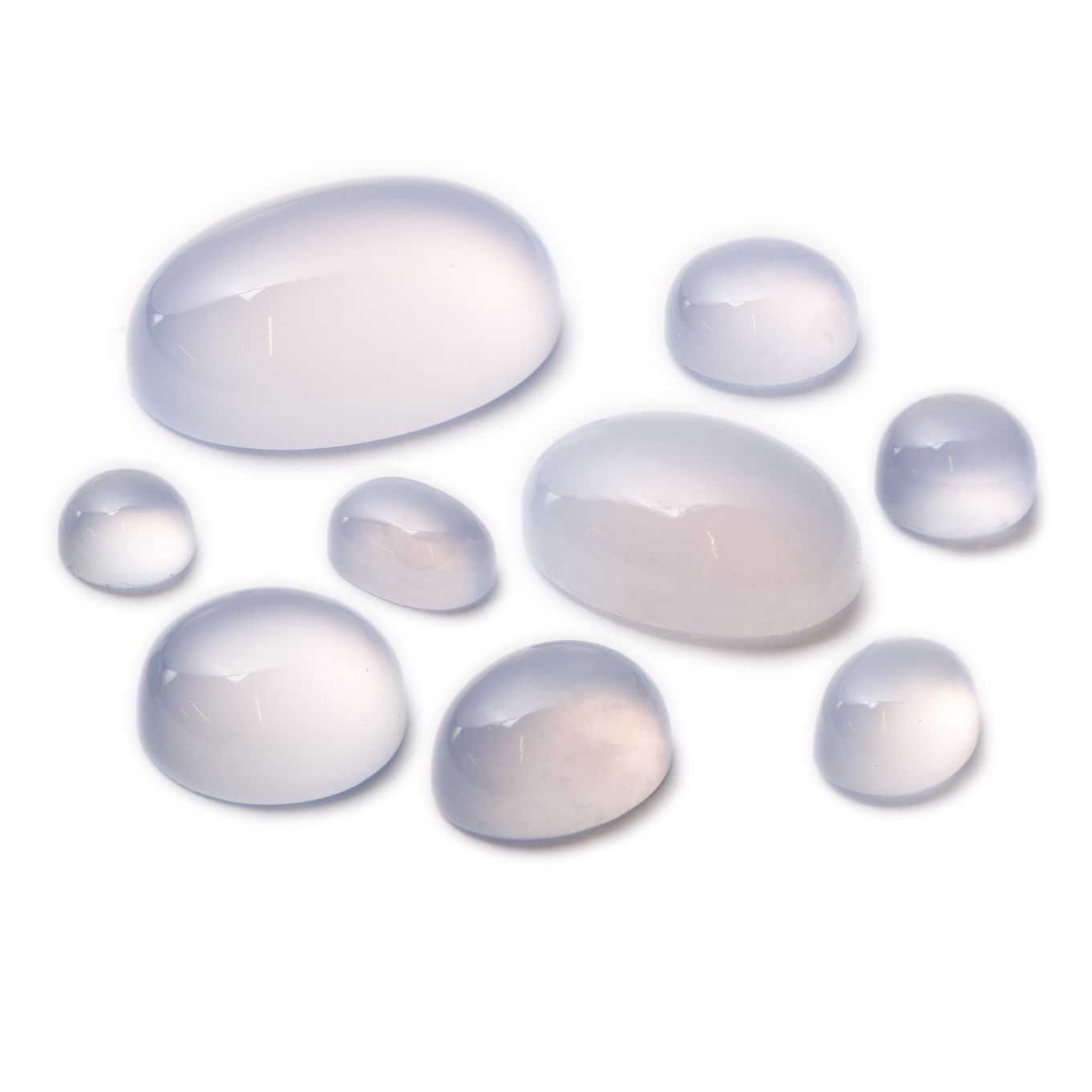 Domed top, flat bottom
Usually has natural inclusions and markings
Usually opaque
Usually in a bezel setting or set with glue
A gemstone cabochon is a gemstone that has been shaped and polished to be a dome shape on the top and is usually flat on the bottom.
Gemstones that are opaque are usually made into cabochons whereas more transparent gemstones are mainly faceted. The hardness of the stone is also taken into consideration - softer stones are more likely to be scratched so they are better in a cabochon form rather than faceted.
You will also find that cabochons are more likely to have natural inclusions and markings. In faceted form, this would disturb the light and decrease the beauty of the stone.
Can cabochons come in different shapes?
Yes! Cabochons can come in a whole range of sizes and shapes, which makes them great fun when creating new handmade jewellery designs.
At Kernowcraft, we offer a huge range of cabochons in shapes such as round, oval, hearts, marquise, squares, hexagons and more.
How do I use cabochons to make jewellery?
If you're a jewellery making beginner, we would recommend checking out our jewellery making settings for cabochons.
Use pendant settings, ring settings and earring settings to easily create designs with your favourite gemstone cabochons. Each setting is different, however, you usually need either a touch of glue to set the cabochon or a bezel rocker or pusher to set the stone.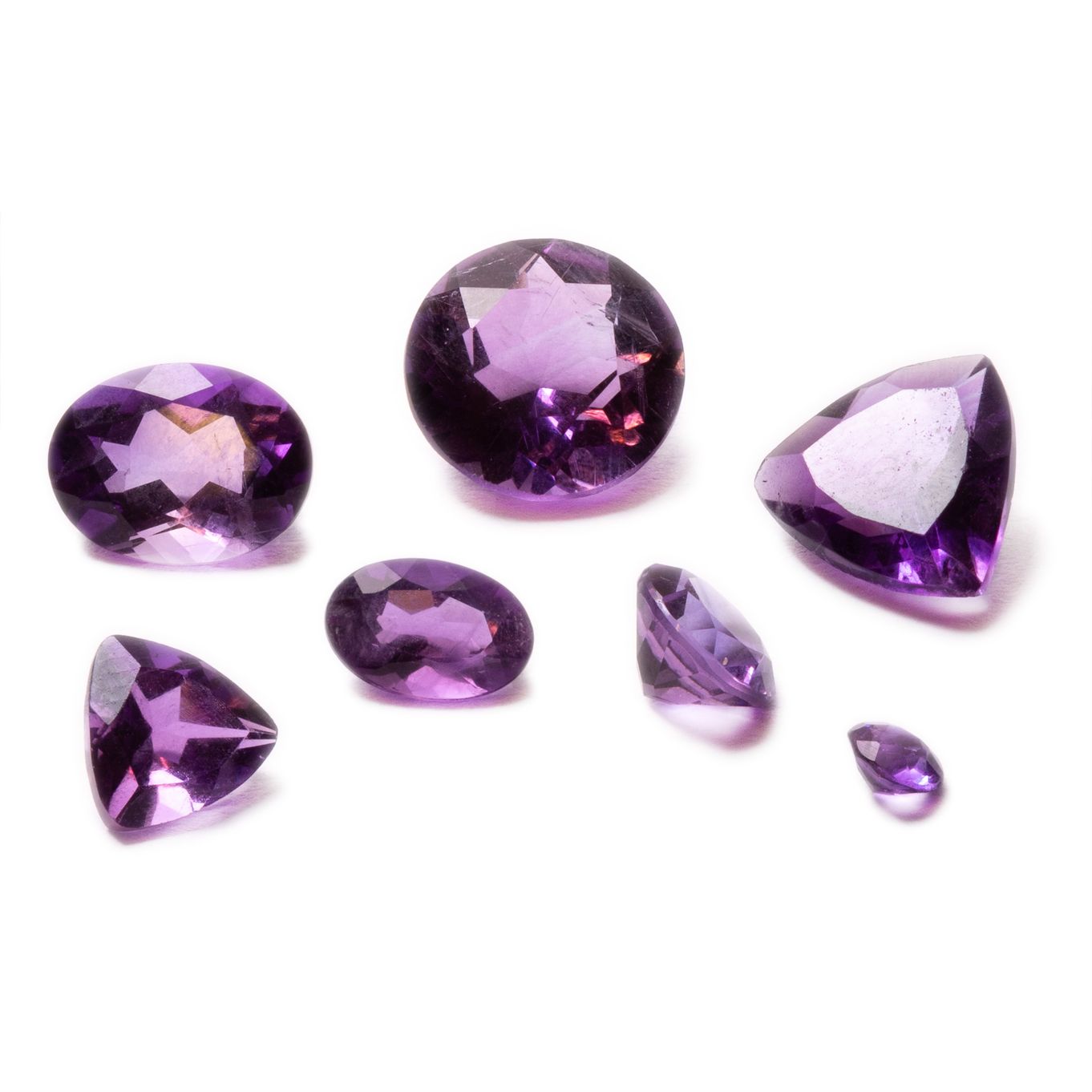 Flat, polished faces called facets and pointed bottom
Refracts light inside the gemstone and reflects light on the outside
Usually transparent
Your typical diamond engagement ring stone
Usually in a claw setting
A faceted stone is a type of gemstone cut where the stone has flat top, polished faces called facets across it and a pointed bottom.
This cut refracts the light inside the gem and reflects light on the outside facets of the gemstone, maximising the stone's brilliance and fire.
Gemstones that are transparent are usually made into faceted stones to maximise their beauty.
Can faceted stones come in different shapes?
Yes! Faceted stones are available in many forms.
For example, here at Kernowcraft we have a range of faceted gemstones for jewellery making in hearts, ovals, squares, stars, trillions, cushion cuts and more.
These come in a range of sizes, giving you lots of choice for your handmade designs.
How do I use faceted stones for jewellery making?
For beginners, we'd recommend using our jewellery making settings for faceted stones, such as pre-notched settings, snaptite settings, wraptite settings and backset settings.
You'll either need to pop the stone into the setting, or use a pusher to push the claws over the stone to set it in place. Read our advice pages for more information.
Faceted top, flat bottom
Typically a rose cut
Usually in a bezel setting or set with glue
Faceted top cabochons have a flat bottom and a rounded faceted top, which means they have a number of flat surfaces called facets.
The main example of this is the rose cut, which gets its name due to how the cut resembles a rosebud. They have triangular facets and come to a point in the middle.
Rose cut cabochons are beautiful as they reflect the light and offer a wonderful sparkle but are more subtle than a regular faceted stone due to their flat bottom.
Can faceted top cabochons come in different shapes?
Yes! Rose cuts for example, are usually round but can also be oval, marquise and other freeform shapes.
At Kernowcraft we have a variety of faceted top cabochons in rose cut, checker cut and often gorgeous freeform shapes.
How do I use faceted top cabochons for jewellery making?
We would recommend using bezel cups for cabochons. All you need to do is solder your design and push the bezel over the stone using a bezel rocker to hold the stone in place.
You can also use regular ready-made cabochon settings with faceted top cabochons, depending on the height.
If a stone is a free form shape, you will have to make your own setting. For more information, read our advice pages.
---
Learn The Types Of Settings For Cabochons, Faceted & Freeform Stones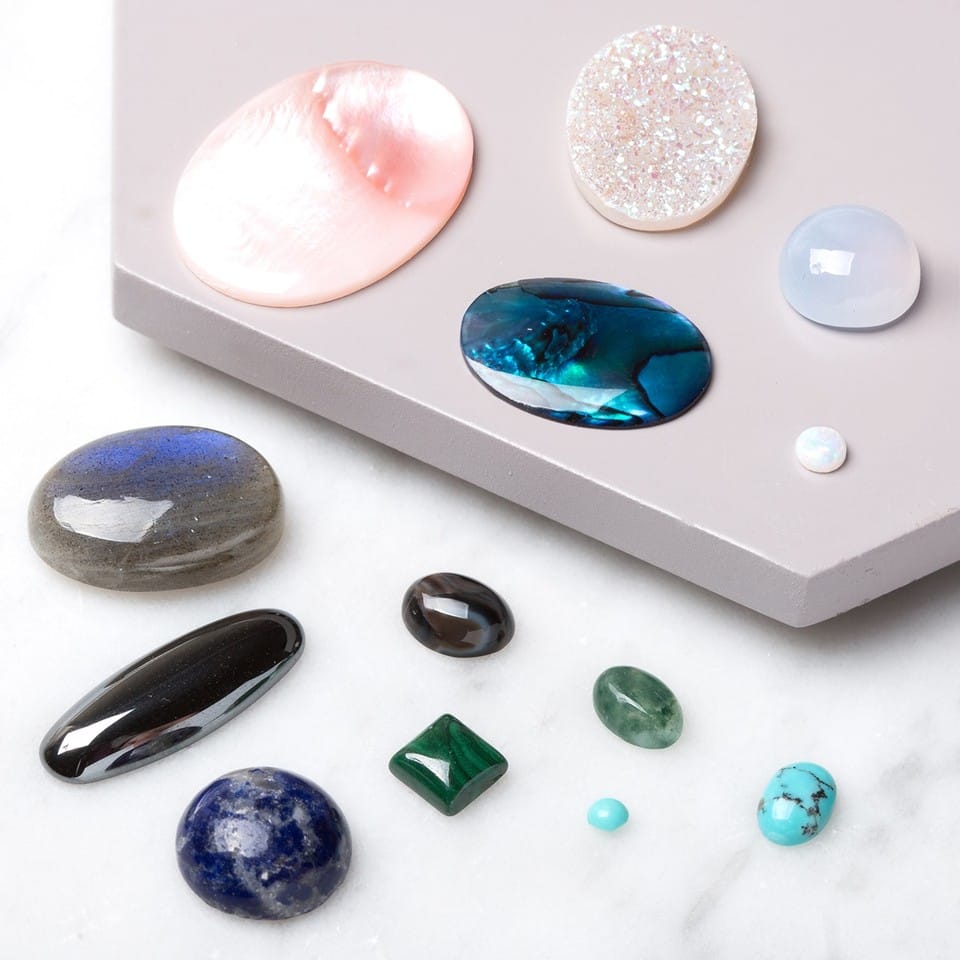 Discover various ways to set calibrated cabochons including flat plates, gallery wire, wire wrapping, claw and bezel settings.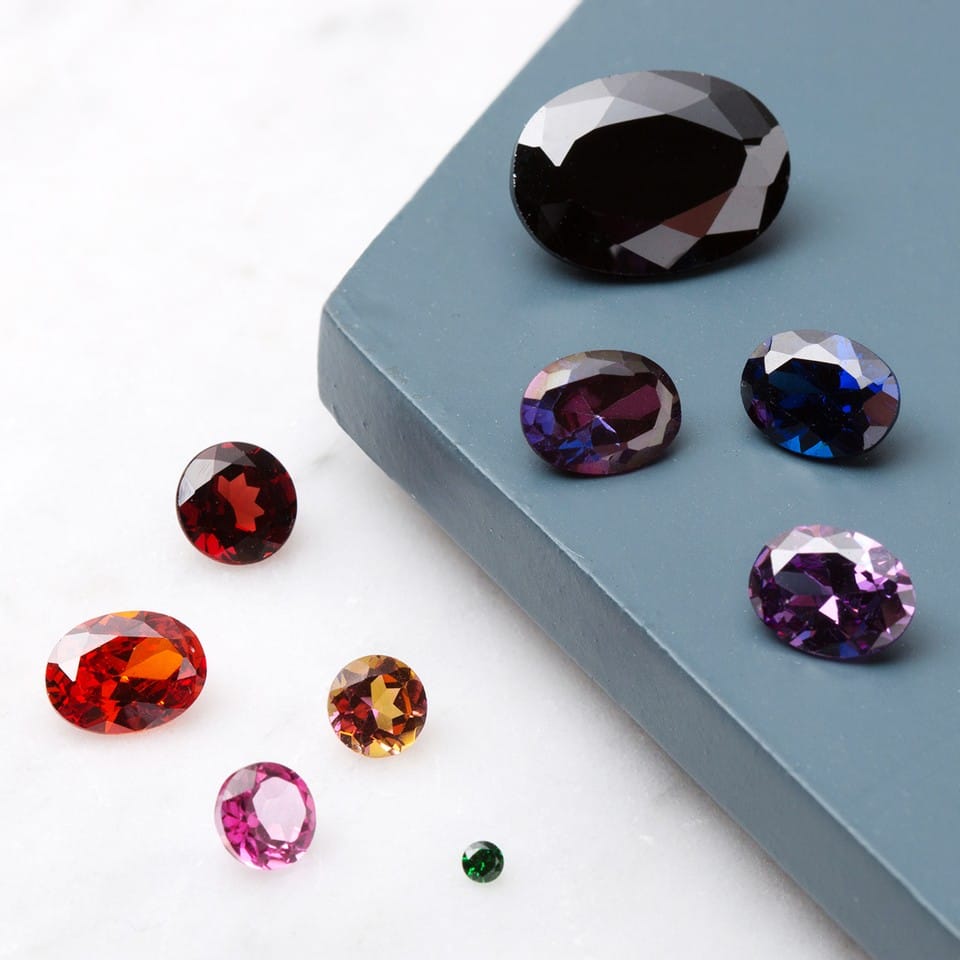 Find the many settings available for faceted stones including snaptite, backset, wraptite, pre-notched and claw settings.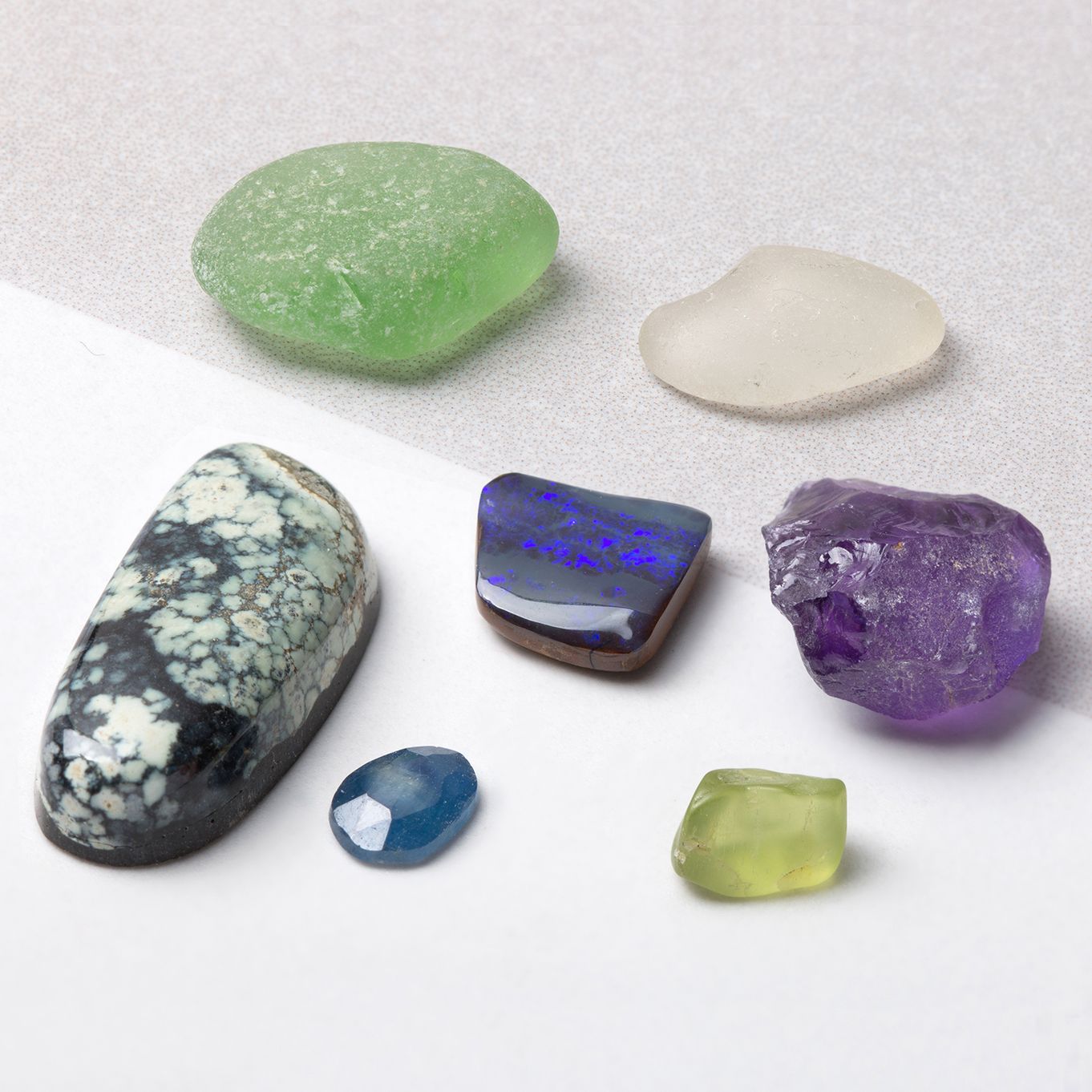 Learn all about the techniques and settings used for irregularly shaped stones such as free-form cabochons, crystals and sea glass.
Shop Cabochon & Faceted Stone Settings
We have lots of beginner-friendly, ready-made settings that make it so easy to transform your favourite gemstones into beautiful handmade jewellery.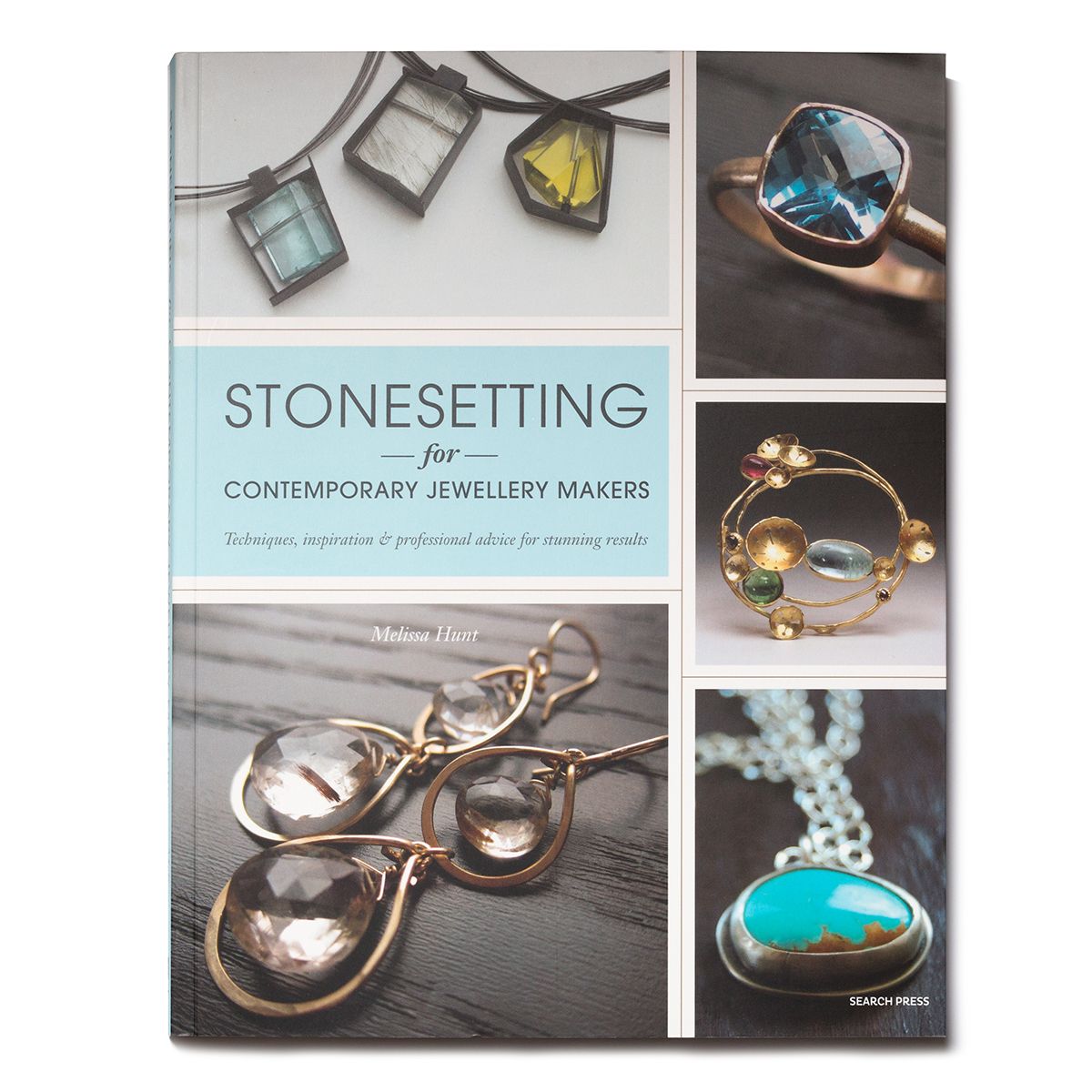 We have a range of books for jewellers, from focusing on beadwork to starting your own jewellery business!
For beginners, Stonesetting For Contemporary Jewellery Makers is a great resource to follow for using ready-made settings or creating your own.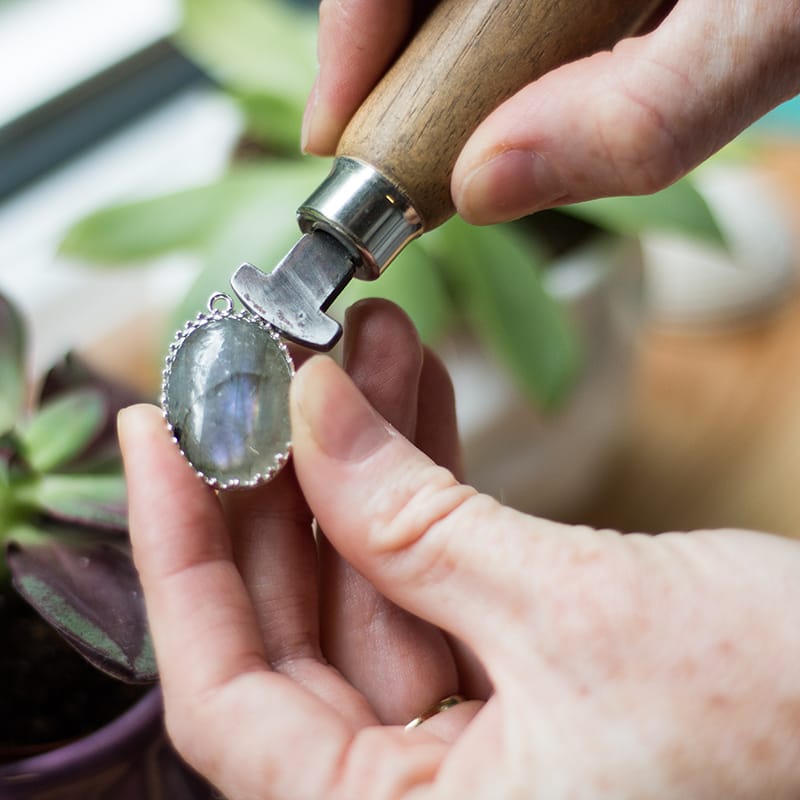 Discover our Jewellery Making Kits filled with lots of beginner projects. Each one comes with a handy one-click shopping list too!
Our advice section is filled with pages for both beginners and experienced jewellers. From wire-wrapping, stone setting to soldering, learn new techniques and be inspired.