Choosing Glue For Jewellery Making & Top Tips
Choosing glue for your jewellery making project can seem like a tricky task as a beginner and is a query we get asked a lot. So we have two recommendations we want to share with you below, where we explain their uses and benefits.
We also include some top tips and tricks for ensuring that you are using glue correctly to ensure a strong bond and how to fix common problems.
Shop all the jewellery making supplies and tools you need with Kernowcraft including glue, gemstones, settings, threads and so much more.
Glues featured
Shop & Find Out More About Our Recommended Glue For Jewellery Making Below
This is our most popular and reliable glue for jewellery making, available as a duo syringe or tubes.
Bonds to: metal, gemstones, glass, ceramic, concrete and wood - great for all kinds of crafts as well as household repairs
Simply mix equal amounts of resin and hardener to use within 5 minutes.
Super-fast drying (sets in 5 mins, items can be handled in 15 minutes, full strength achieved in an hour)
Sets clear
High strength and creates high quality bonds
Excellent for filling gaps, so it is ideal for setting stones in jewellery mounts
Sold individually
Comes with instructions on packaging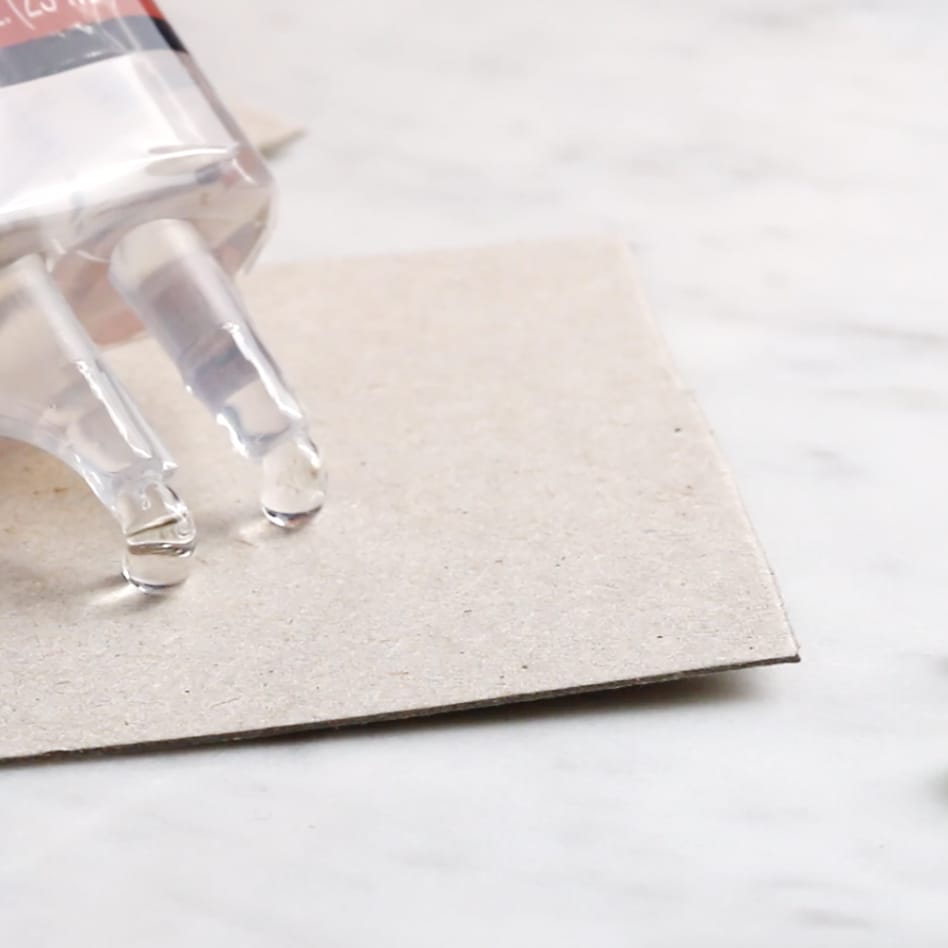 The glue comes with step by steps on the packaging, however we have also created a simple step by step photo guide on our website so you can see how easy it is to use.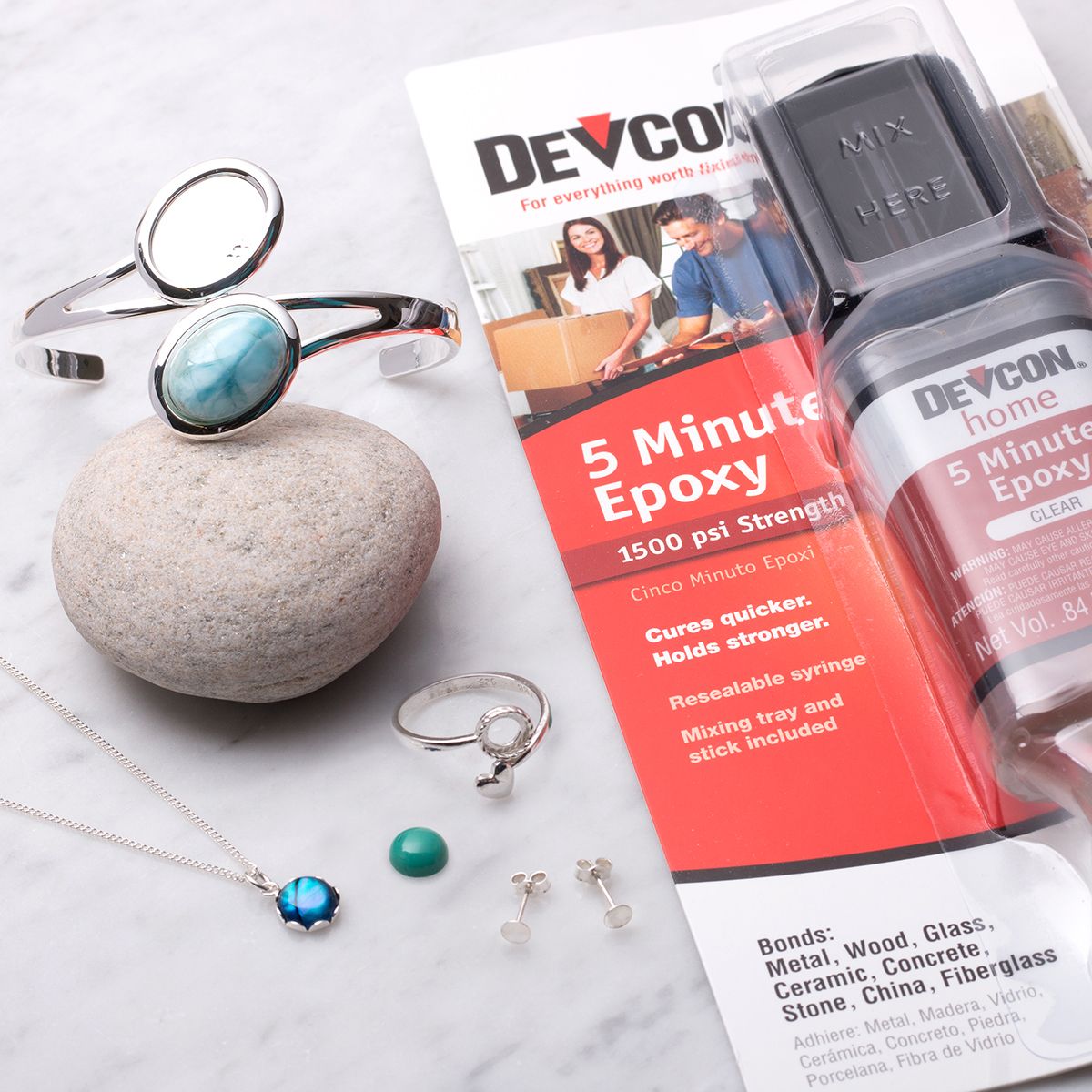 Beginner Jewellery Making Projects Using Glue
G S Hypo Cement Glue a clear, drying cement glue with a fine nozzle for precision application. It's specifically designed for intricate work in jewellery making, ideal for using for bead stringing as the clever nozzle allows small amounts of glue to be applied in difficult to reach places such as on knots inbetween beads.
Becomes tacky in 10-15 seconds, sets in approximately 15 minutes and is completely dry in 24 hours
Suitable for silk, satin, cotton, leather and man-made threads as well as on plastics, glass, metal, ceramic, stone and most synthetic materials
Sets and stays clear
Remains flexible once dry; won't become brittle and crack even on threads
Instructions on packaging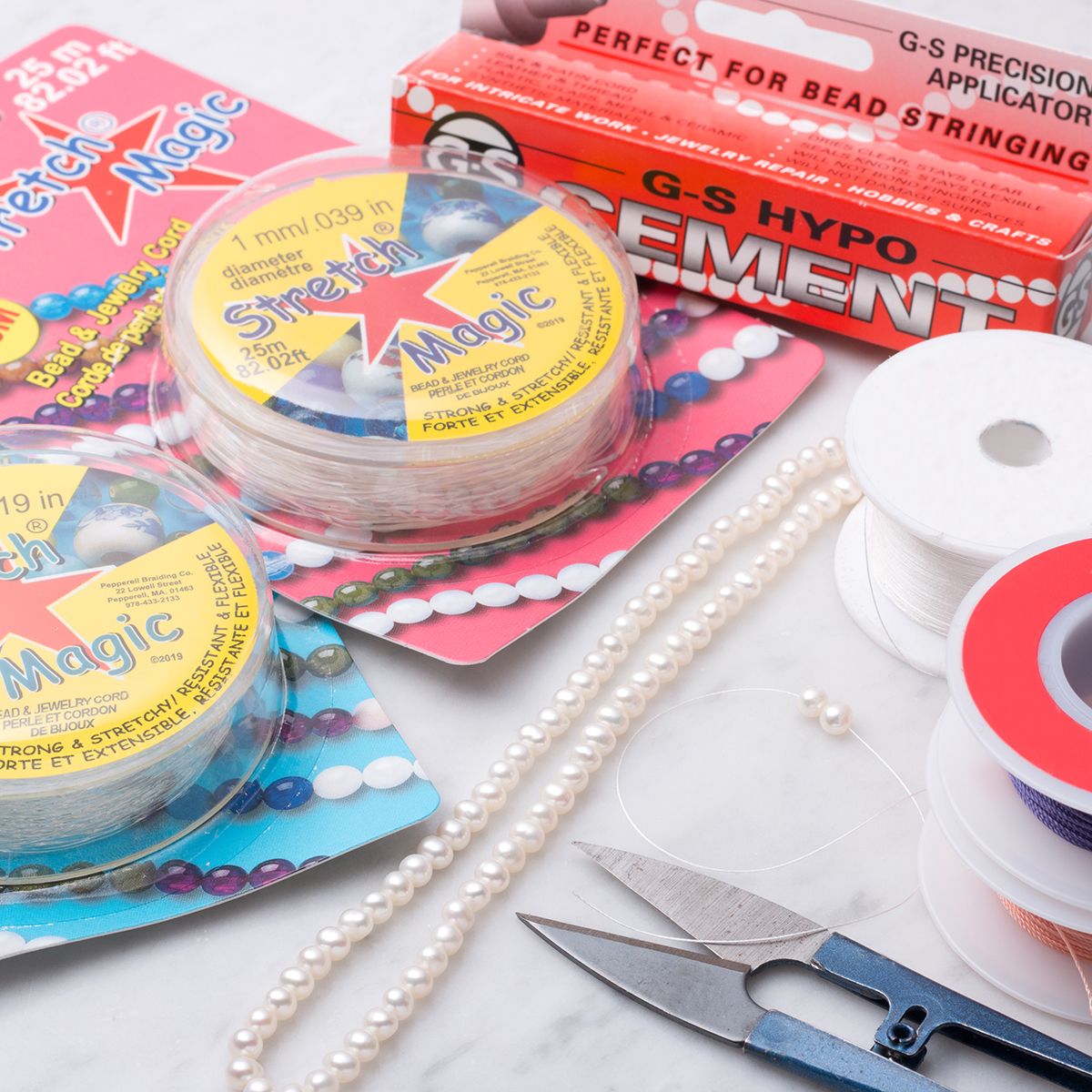 Discover our large range of threads and accessories! G S Hypo Cement Glue is ideal for using with elastic, silk, satin, cotton, leather and man made threads. Add a dab of glue to secure knots and your design.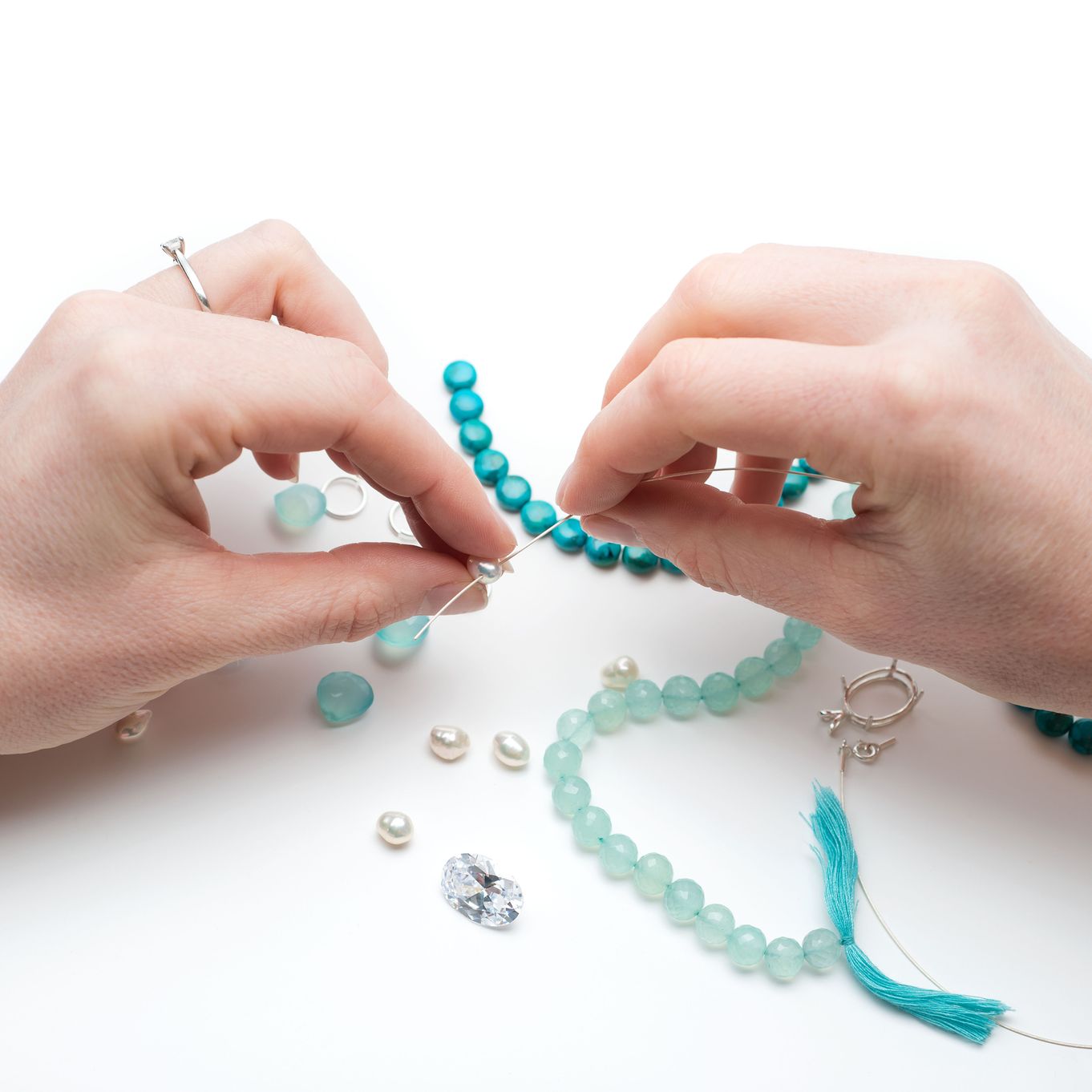 After some beads for your next project? At Kernowcraft, we stock a wide range of gemstone and metal beads in a range of shapes and sizes to suit your needs.
Our Top Tip For Using Glue For Jewellery Making
If you're having problems with using glue for jewellery making, read our top tips below to ensure you're following the best method to ensure your design is secure and durable.
Check surfaces are clean and dry
Before you prepare and apply the glue, ensure all of your surfaces, metal or material is clean and dry to ensure a secure bond.
Roughen surfaces
If you are applying glue to a material that you can texturise such as metal, use a small pin or sandpaper to texture the surface to allow the glue to bond better. Don't forget to check the surfaces are clean of dust, oils and dirt before applying.
Use small amounts of glue
Once you apply glue, it usually dries quickly so you need to work fast! Always use small amounts of glue and add more if needed.
If using epoxy glue, ensure it is mixed thoroughly
Devcon 5 Minute Epoxy Glue is available as a duo syringe or as 2 x 5oz tubes - it's important that you mix equal amounts of resin and hardener for best results.
Check room temperature
Colder conditions can make the glue stringy and messy to work with, whereas warm conditions will allow the glue to remain more liquid in the working time.
Common Questions Answered
Can I use superglue?
One of the misconceptions about getting started in jewellery making is that super glue will be a good choice for securing designs as it's so strong! Unfortunately, this isn't the case as super glue won't fill gaps and after time it will go brittle and you will likely end up losing stones and be left with broken pieces of jewellery.
How do I apply Glue To Tight Spaces?
Use a pin to help apply glue into holes of half drilled beads or into tight spaces.
How do I remove unwanted glue?
Sometimes you will find that the glue spills over and can leave excess on the setting or your chosen stone, there are a few options to fix this issue but this depends on the stone you are using and the size of the spill! The first thing to do is allow the glue to form a blob and avoid smearing the glue as this will create a thin layer which will be harder to remove once dry. Once the glue is dry or semi dry, you can use a sharp blade to remove the excess glue although be careful not to damage the stone.
Alternatively, excess glue can also be removed with acetone or nail varnish remover however you may want to test on a hidden area first. This is usually fine on hard gems like agate, though not suitable for pearls or other soft or absorbent stones like turquoise.
My stone is stuck - how do I remove it?
This depends on the design and type of glue you are using, however you can try soaking the setting in hot water which can help soften the glue to make it easier to remove.