Your Guide To Jewellery Findings
If you're a jewellery making beginner, it can be overwhelming trying to understand what findings you need for your designs.
In this guide, we share the most popular jewellery findings and talk you through what their uses are and how they can help you create interesting and unique designs. Jewellery findings usually have various styles, which means you can choose the style suitable for you and your designs.
At Kernowcraft, we offer all the gemstones and jewellery making supplies you need. Shop our whole range of jewellery findings in a range of styles, metals and sizes - shop online or place your order over the phone and chat to our friendly team.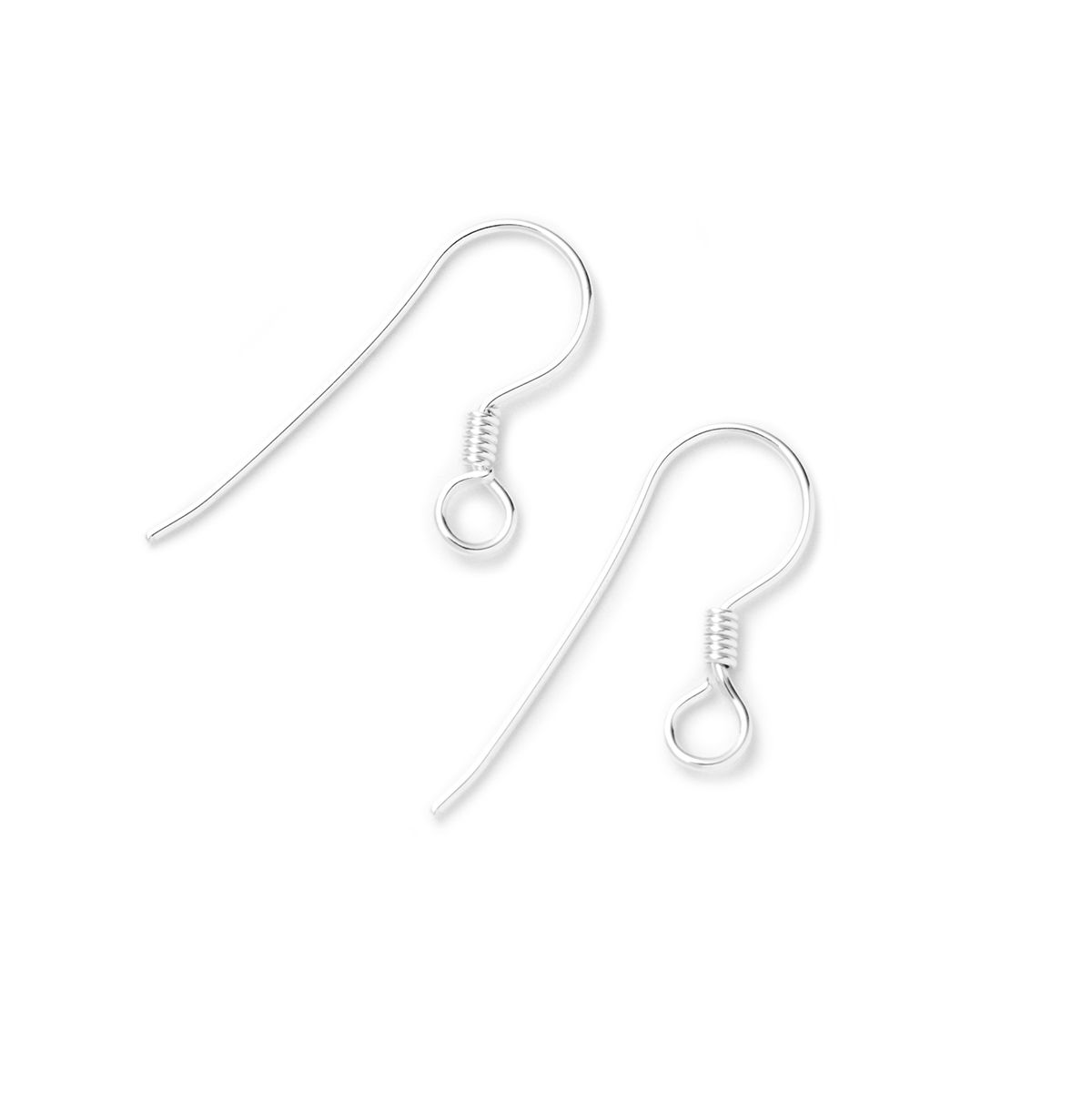 There are various styles of earring findings to choose from including earwires, earstuds, hoops and threaders. You can simply attach your favourite stones using jewellery settings, hang wire wrapped beads or dangle your favourite charms. Using earwires is such an easy way to create quick and simply earring designs. At Kernowcraft, we have a range of styles to choose from including high quality earring settings for cabochons and faceted stones.
Read our guide on types of earring findings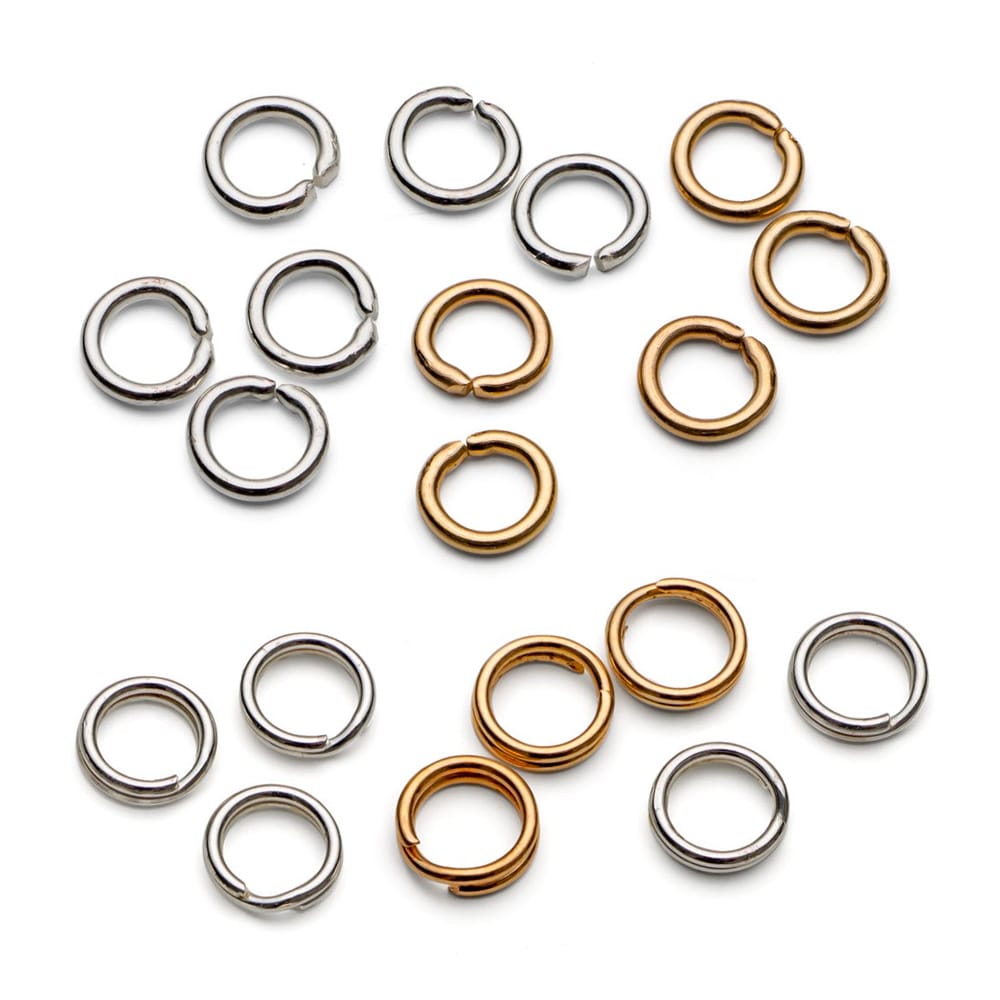 Jump rings are essential for attaching components of your designs together. You can choose from open jump rings which can be twisted open using snipe nose pliers, or closed jump rings that cannot be opened.
Split rings differ to jump rings - they are like a double coil of wire, similar to a keyring so you can simply thread them around until they are fully attached to your thread, wire or component. The double loop means that there is no gap for fine thread or wire to slip through, so these are brilliant for beaded creations and hanging pendants from necklaces.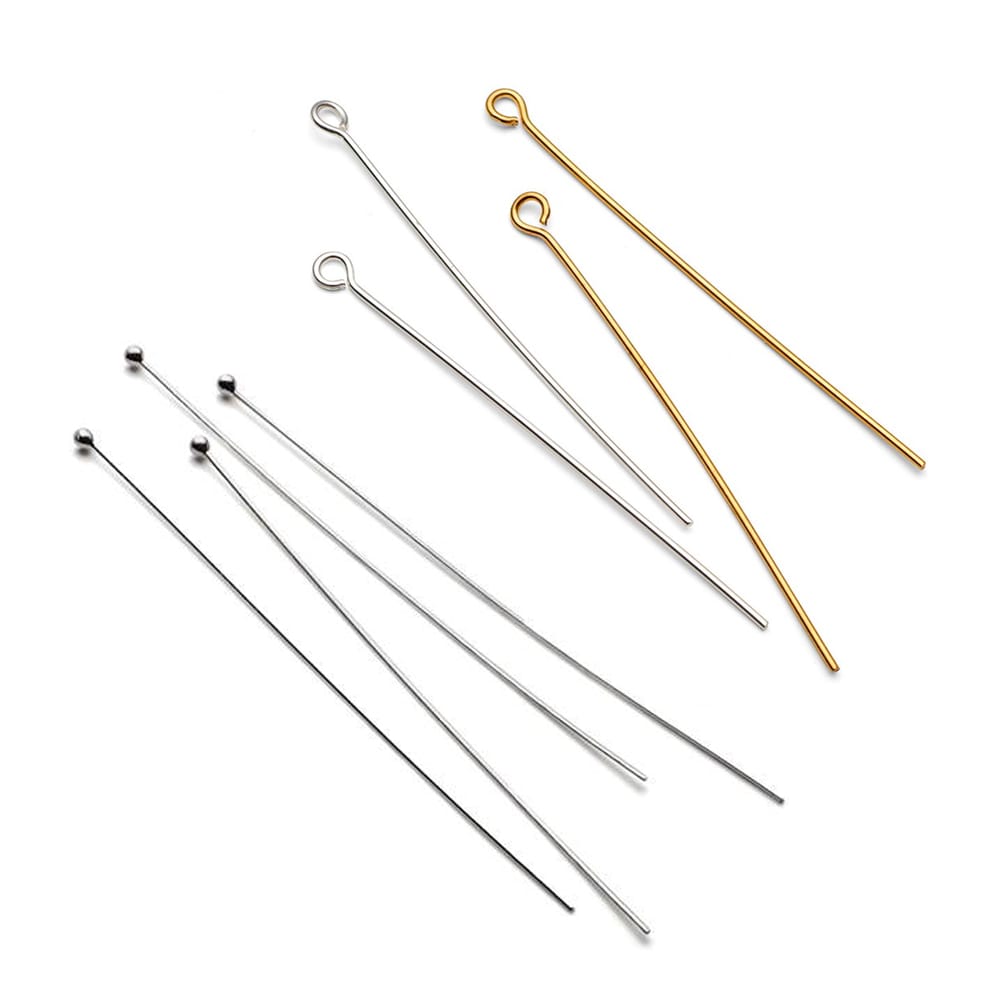 Headpins are great if you want to create beaded designs such as earring drops or charms. They are long piece of wire with a head on the top that is flattened or in the shape of a ball to act as a bead stopper. You can trim headpins using side cutters to suit your design.
An eye pin is great for using as a connector and for creating earrings by hanging beads and charms from the loop or threading them onto wire. The eye simply twists open to attach to an earring and other components. You can thread your chosen beads onto the eye pin and either crimp the end to secure or create another loop the other end to create a link.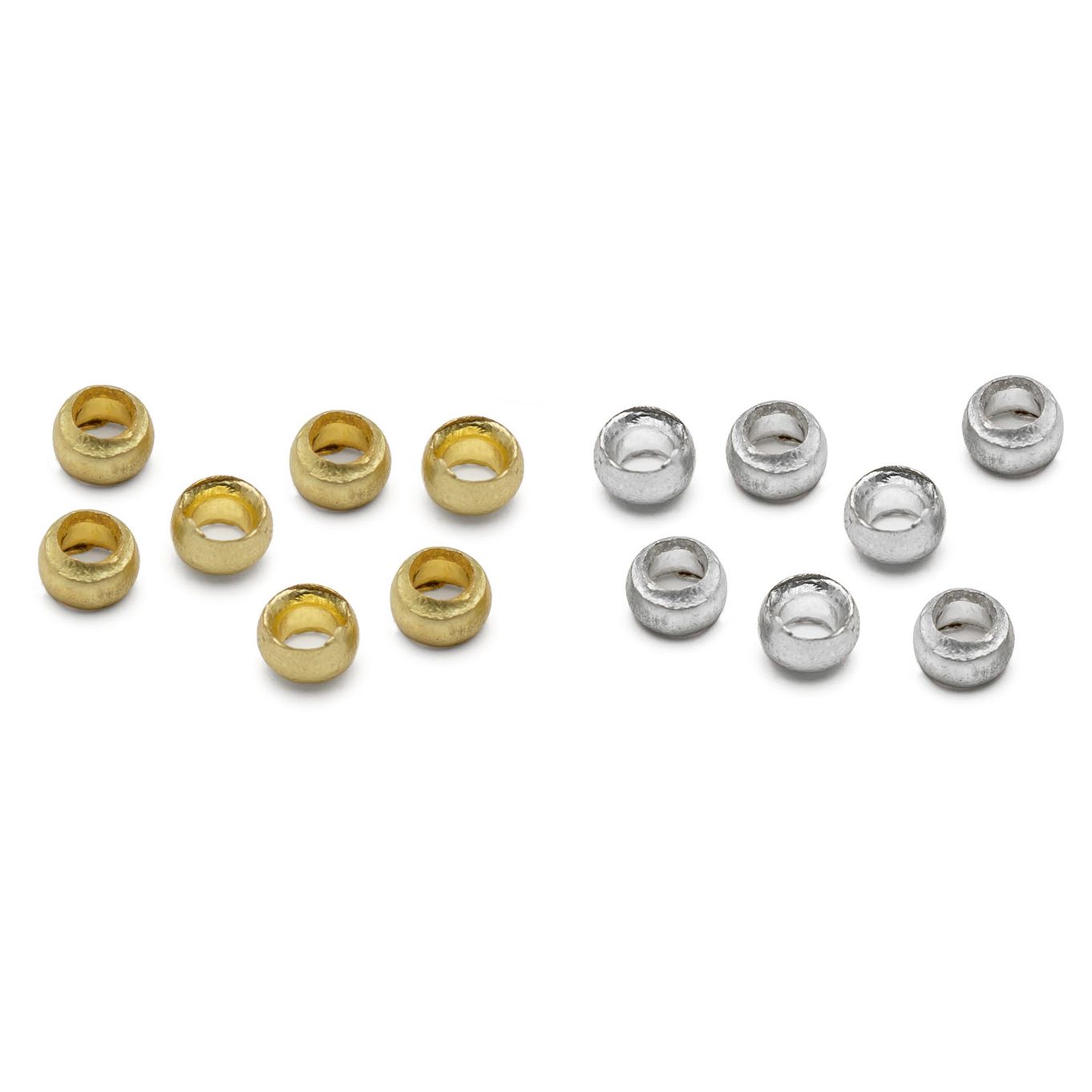 Crimps are used to secure your beaded jewellery designs. This is a neat and professional way to finish your designs - simply squeeze the crimps flat using snipe nose pliers to secure the end of necklaces or bracelets.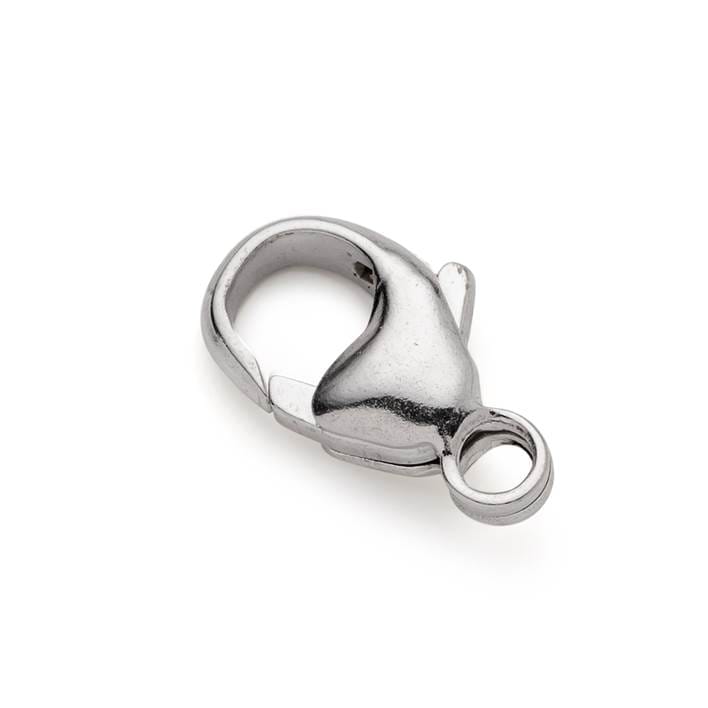 Jewellery clasps are essential for fastening your necklace and bracelet designs. There are various clasps to choose from such as toggle clasps, screw fasteners, magnetic clasps, bolt rings, carabiner clasps and hooks. Clasps need to be attached using the help of jump rings.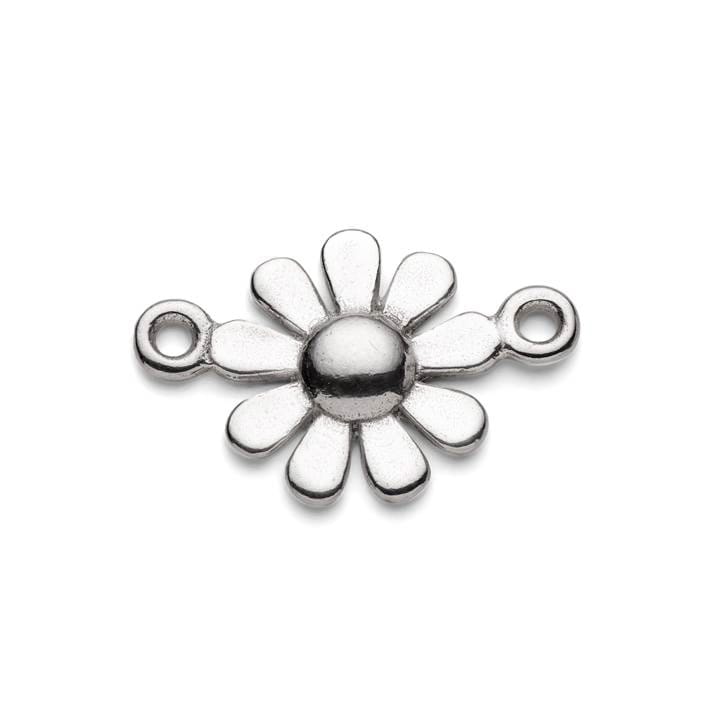 Link connectors have two loops either side which makes it easy to attach to other components of your jewellery design such as wire-wrapped beads or can be simply attached to chain.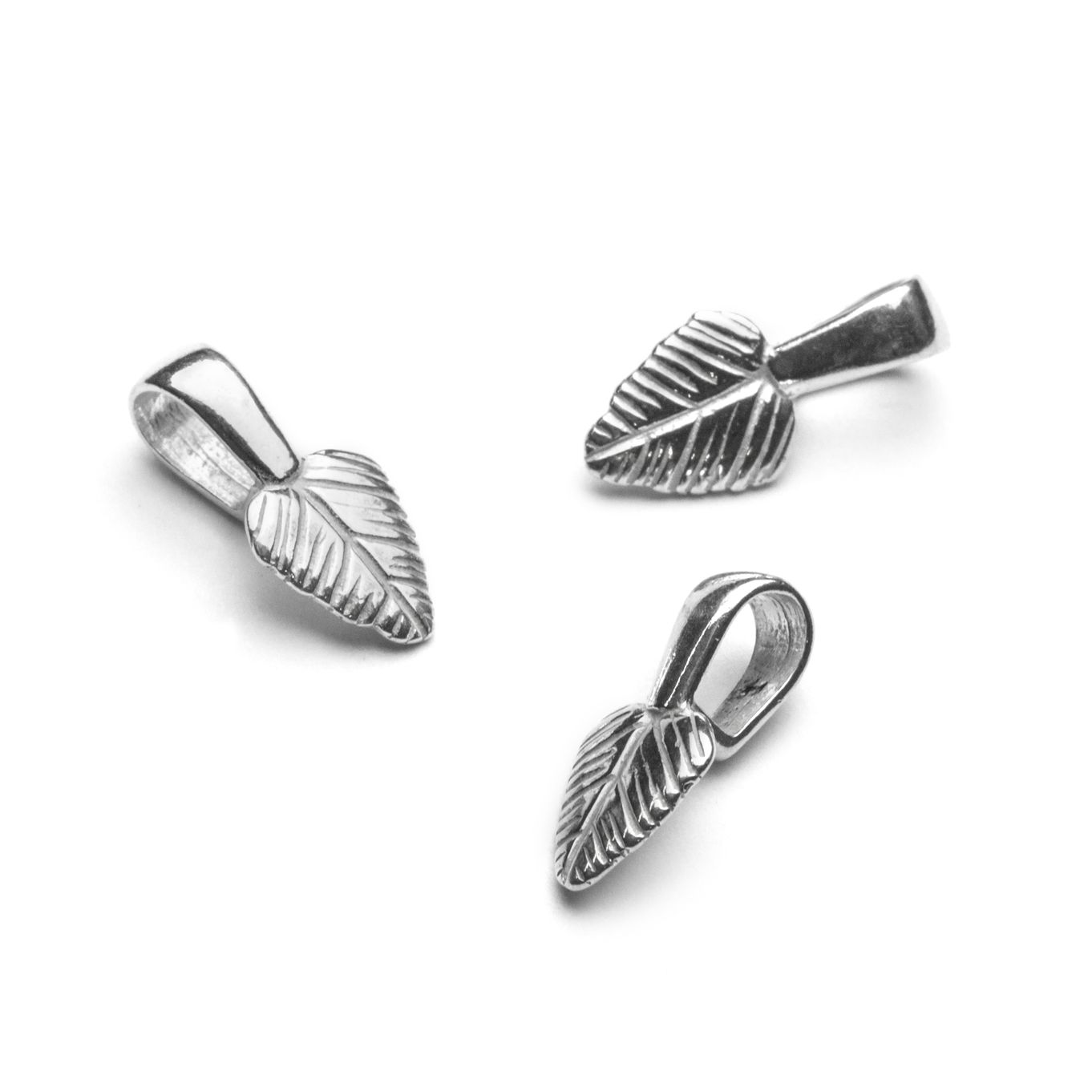 A bail is a popular jewellery finding, used to attach a stone. It usually sits within the centre or hangs from the top of the pendant being a focal piece on the design. Various styles of bail are available including glue-on bails which are glued to the centre of a stone or pendant, spring bail which makes a charm easy to attach to a chain.
Featuring our glue-on leaf bail - great for using with sea glass!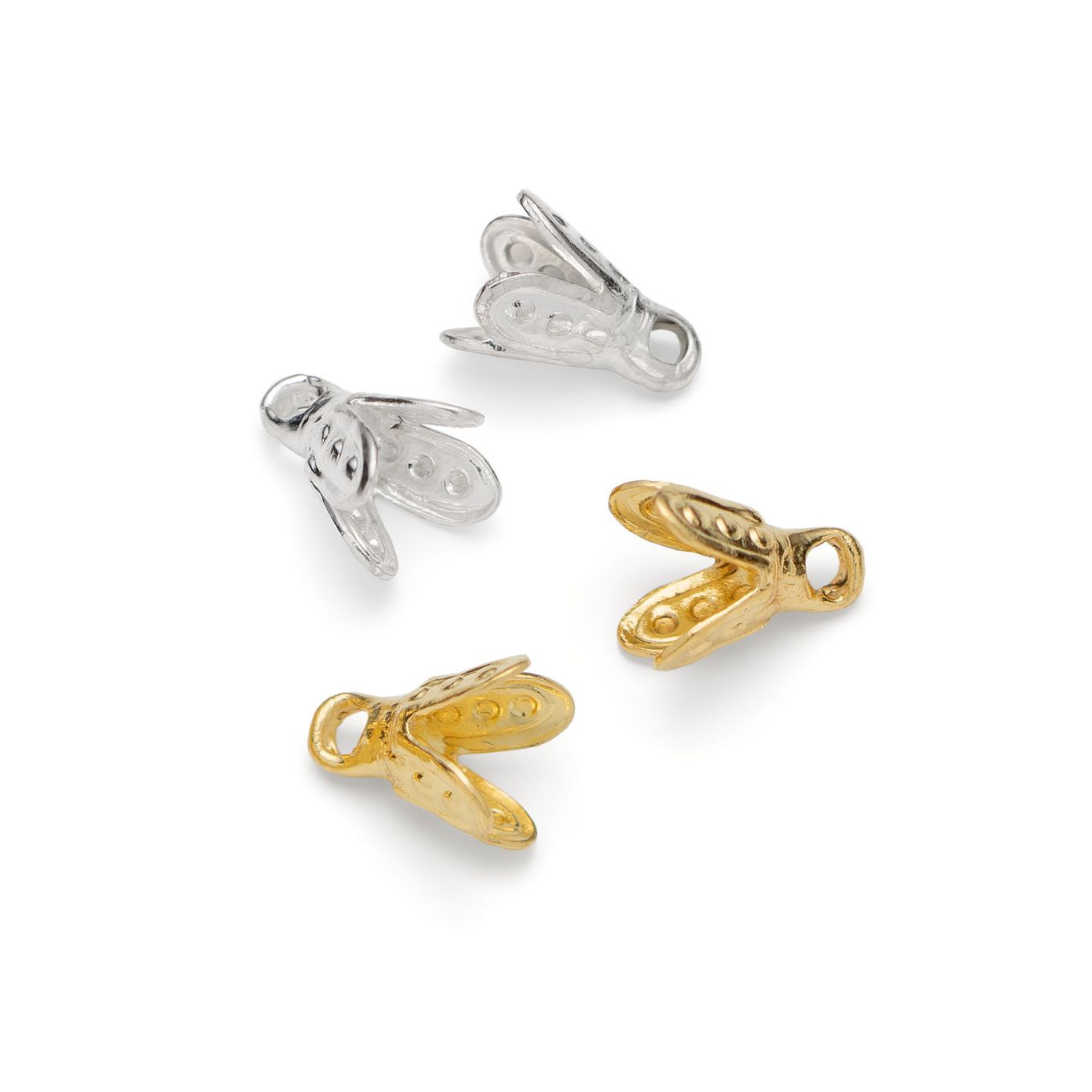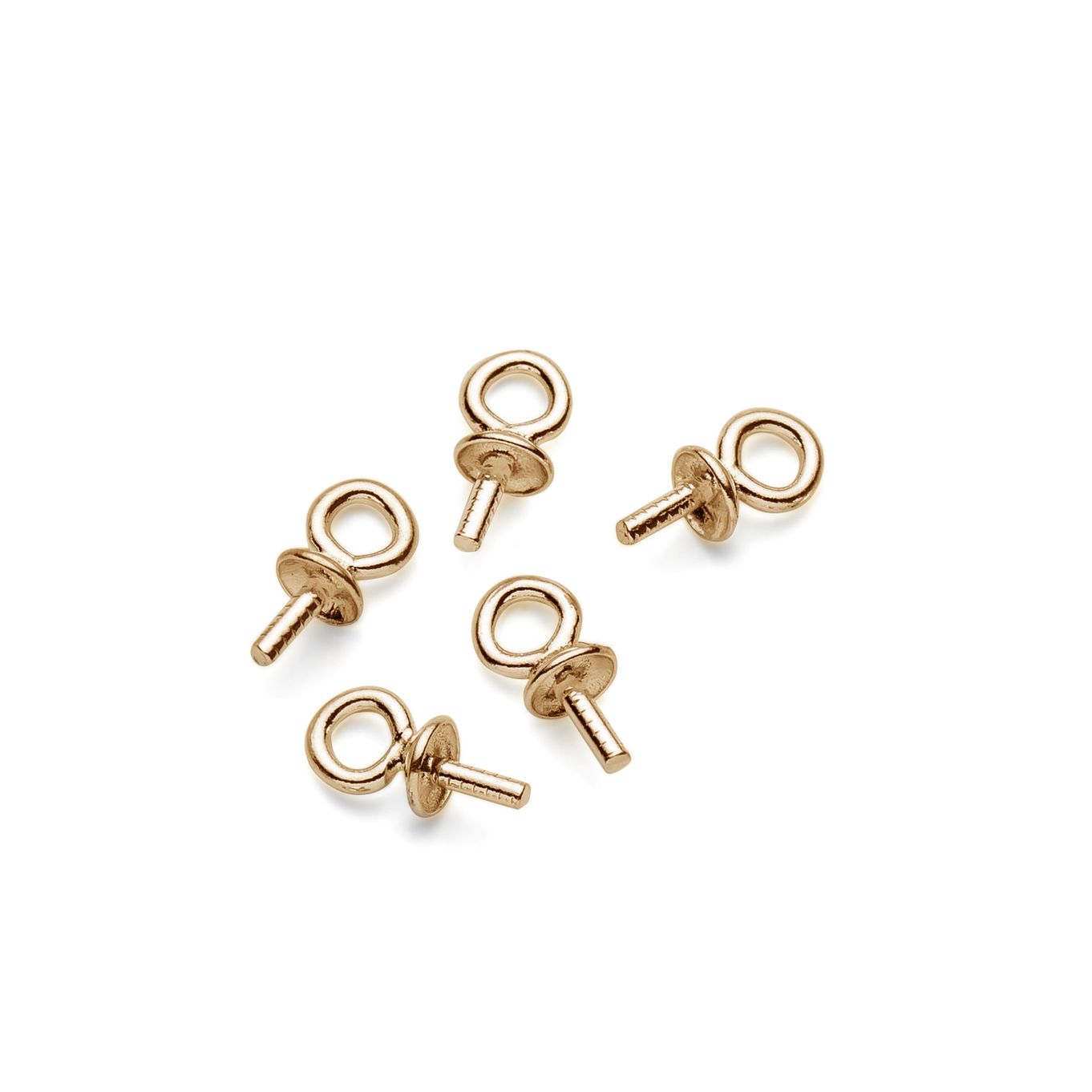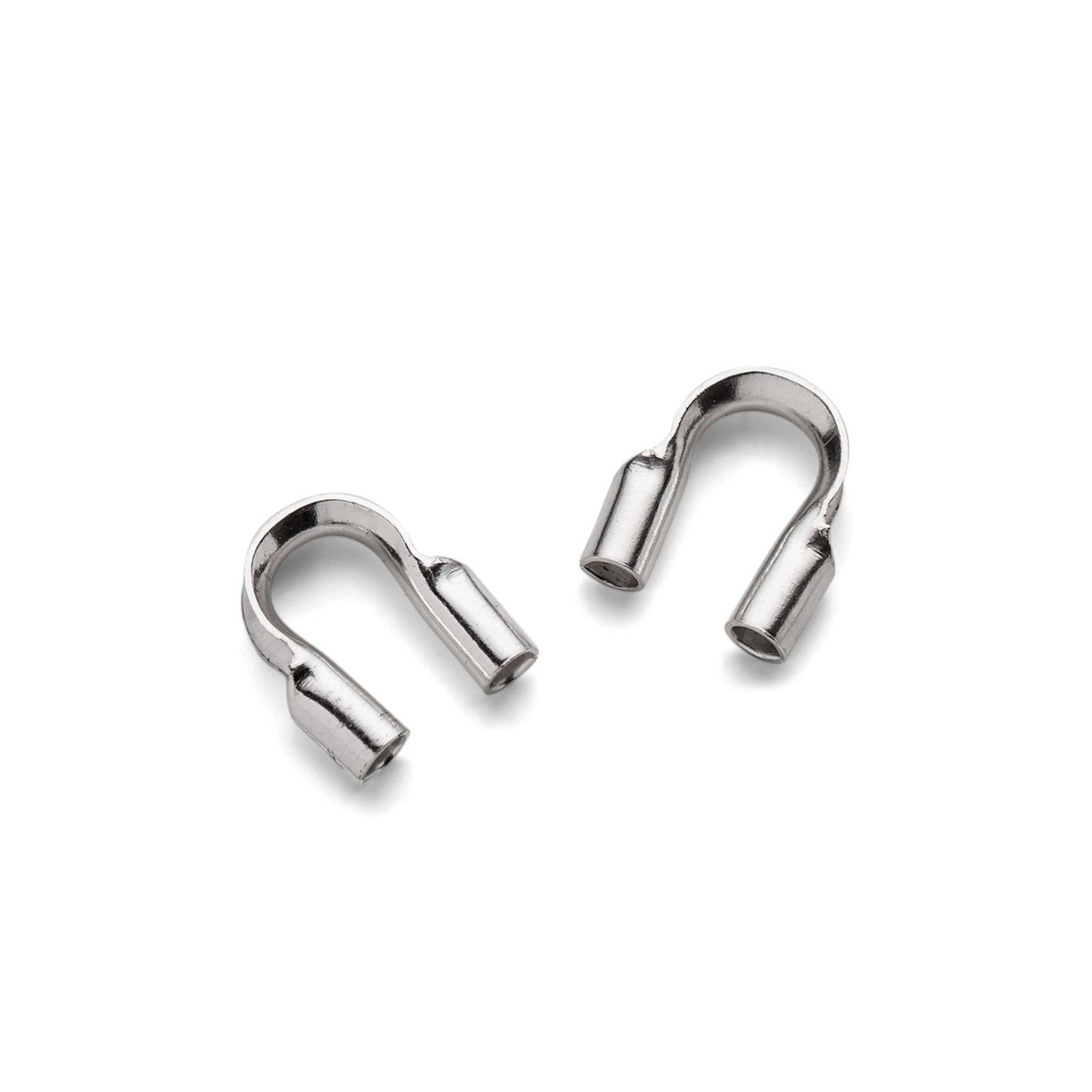 Wire guardians also known as thread protectors are a great alternative to gimp wire. They are used to prevent stringing material from wearing against your findings. All you need to do is feed your thread or wire (up to 0.8mm) through the protector and then thread your fastener, necklace end or jump ring over the top. You will also need to slide a crimp on first to crimp the thread back onto itself.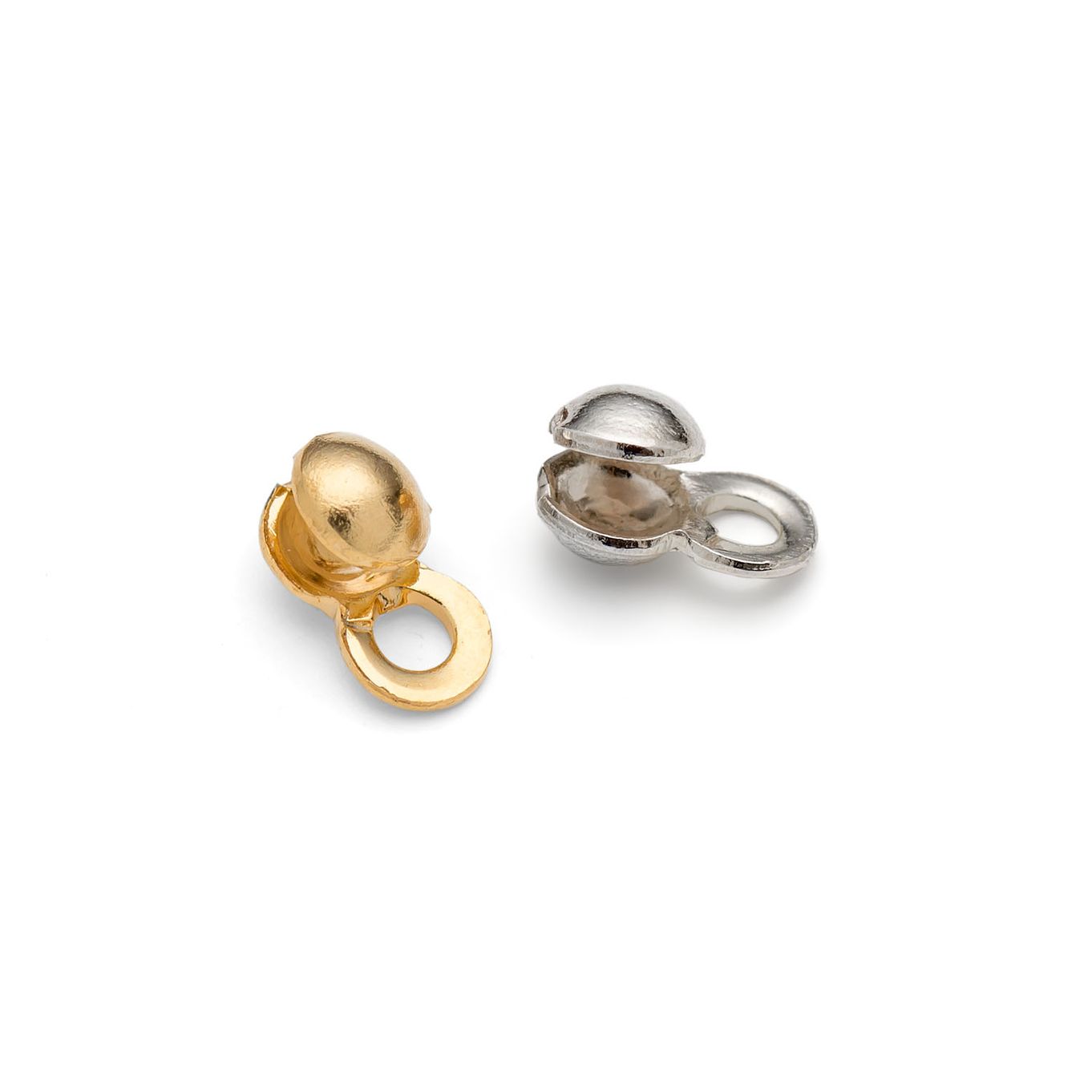 Knot covers also known as bead tips are great if you're after a neat and professional design. The cover holds and hides the knots on the end of your thread - simply use snipe nose pliers to press down over the knot cover to secure in place, ready to add your chosen clasp.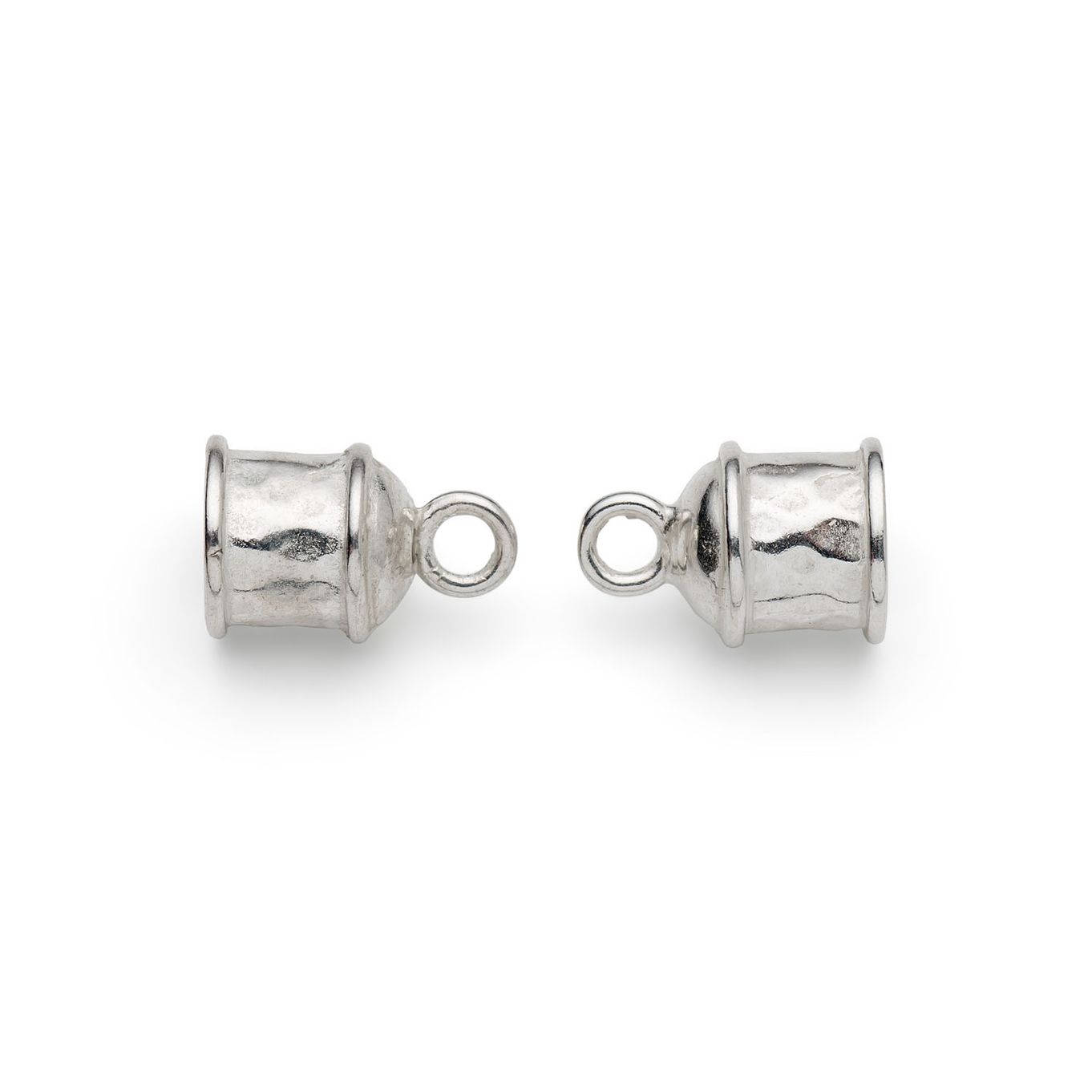 End caps are used for placing over the ends of your chosen thread. There are various styles to choose from such as box style where you fold the sides over to secure, pinch style end cords where you can use snipe nose pliers to squeeze them closed or end cords that you simply glue onto the end of your thread. They have loops on the end, making it easy to connect with your favourite clasp.