Plated Knot Covers (Pack of 10 Pairs)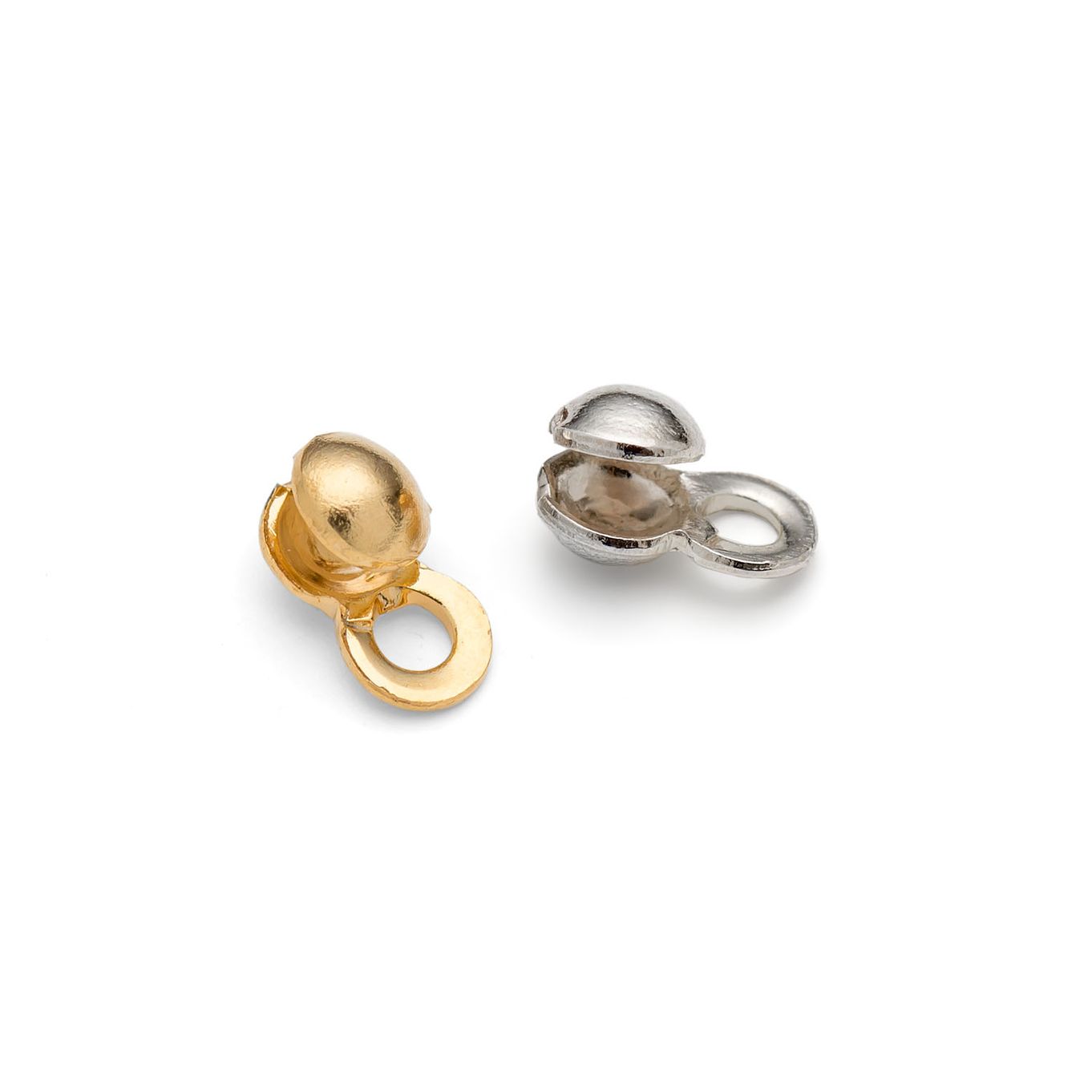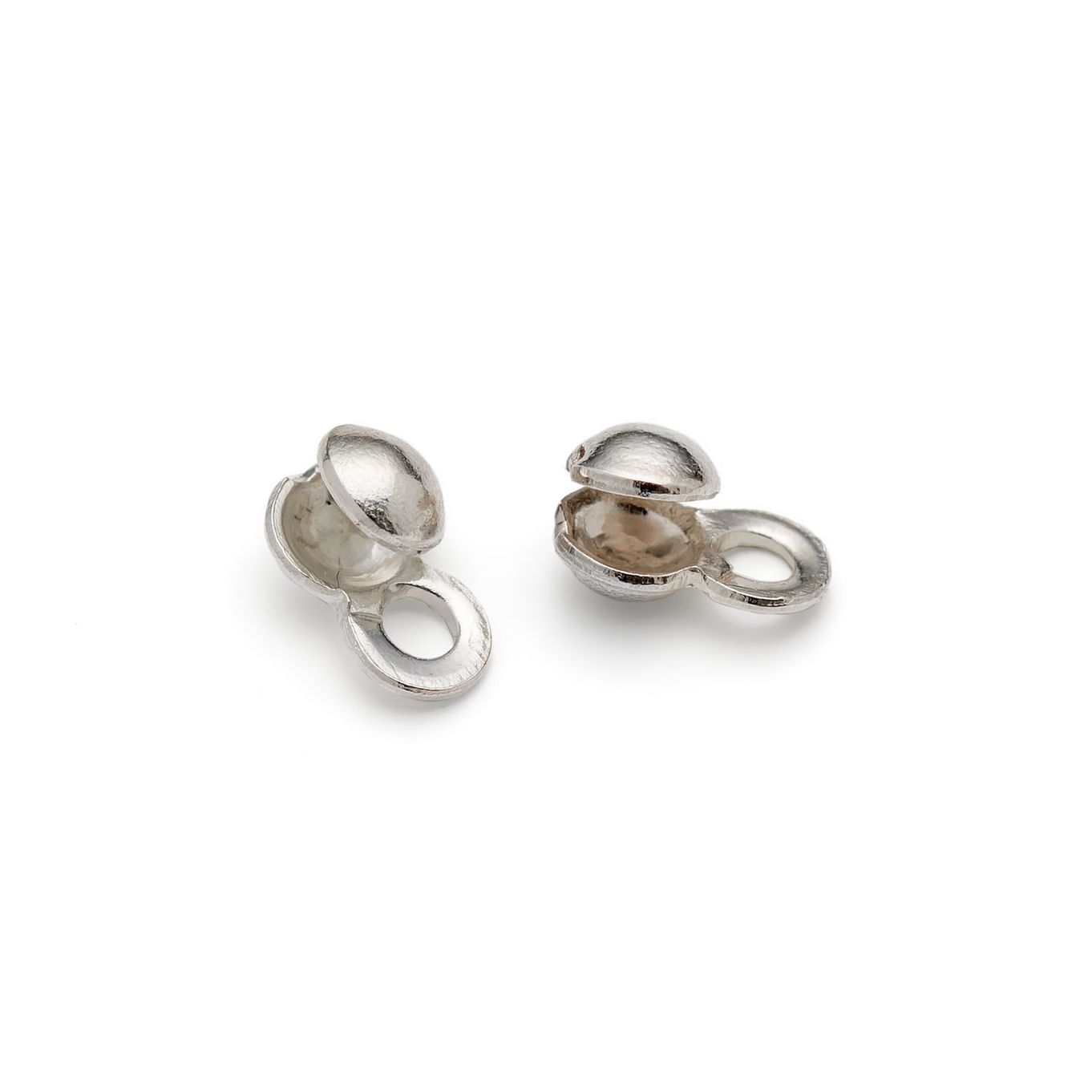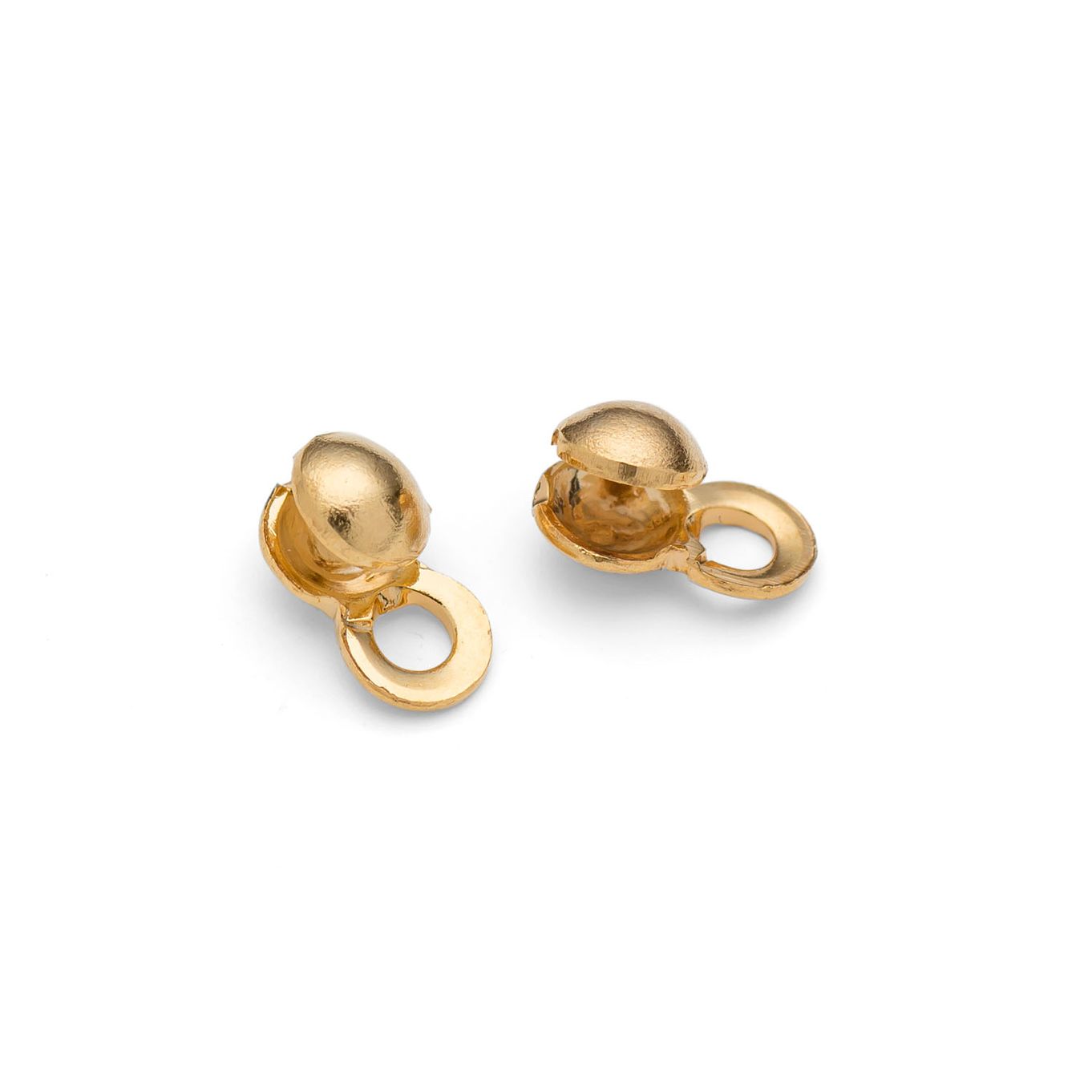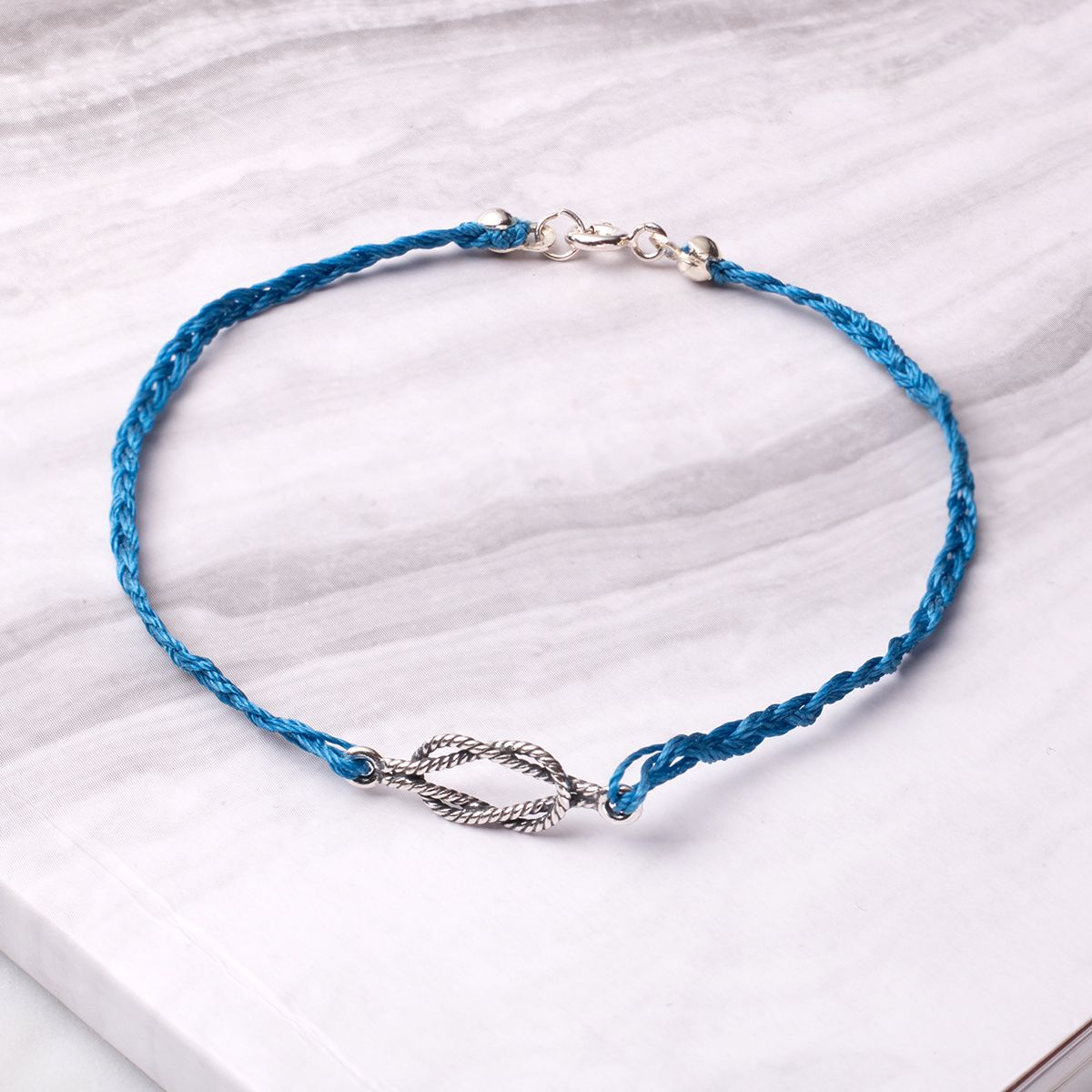 These plated knot covers are great for neatly finishing beaded necklaces and bracelets.
How to use: The clam-like cup holds and hides the knot in your thread. Simply use a pair of pliers to carefully close the cover over the knot. The knot cover has a closed loop so you may need a jump ring to attach it to your chosen clasp, if the clasp does not have an open loop.
Sold in packs of 10 pairs
Available in either silver or gold plated
These products are Nickel Safe and complies with EC Nickel regulations
Click below to read our helpful pages:
Product code: J51
You May Also Like