Types Of Chain For Jewellery Making & Necklet Chain Length Guide
There are so many chains to choose from for jewellery making but it really comes down to your own personal preference and the design you have in mind.
Although there are popular chains such as trace chain and belcher chain, there are also many other beautiful styles to choose from as we feature below.
The beauty of chain is that it can add a whole new dimension to your handmade jewellery designs. Perhaps you want a simple chain so you can put all of the focus on the pendant or maybe you want to go all out by adding some extra sparkle? You can buy loose chain and use your own findings or buy ready-made necklets and bracelets in a range of lengths.
Shop our full range of chain for jewellery making here, including all the types featured below and more interesting styles such as twisted chain and satellite chain.
Our chains are available in a range of metals including silver and gold plated, sterling silver, 14ct gold filled and 9ct gold in a range of lengths to suit you.
Key things to consider when choosing a chain for your jewellery designs
Popularity: Trace, belcher and curb chain have traditional links are are the most widely used and recognised chains for jewellery designs. If you're not sure what chain to go for, these are great basic chains to start with!
Loose or ready made: You can choose to purchase ready-made chain complete with a clasp or you can buy chain in a loose length to then add your chosen clasps and findings.
Choosing the most suitable findings: If you are making your own necklet, it is important to choose the most suitable clasp for your design. For example, if you have quite a heavy design you may wish to use a sturdy lobster clasp however if you have a light and delicate design a bolt ring may be a more suitable choice. Read more about the types of clasps available on our advice page.
Consistency: If you are using sterling silver components (clasp, jump rings, bail for example) we recommend using the same material for your chain.
Link sizes: Some chains do not have links whereas some have large links, if you wish to add wire wrapped elements and beads to your chain ensure that you choose a chain that offers large enough links to easily add these features.
Fine, medium or heavy chains: It's all about balance! It's best to choose a fine chain for simple and lightweight pieces and then a heavy chain for designs that require more strength, such as a design featuring a large pendant.
Choosing the most suitable length: Check out our handy necklet chain length guide at the bottom of the page! There are many necklet chain lengths available and this does come down to the personal preference of the wearer, however there are a few practical things to consider too. For example, larger pendants are usually suitable for both short and long chains whereas a delicate, lightweight design is usually more suited to a shorter length of chain - if a small pendant was on a longer chain there is a risk of it getting caught and broken. It's also good to keep the wearer in mind to consider what length would compliment them best.
What style of chain do you like best? Your choice of chain also comes down to personal preference and the style you have in mind but don't forget it's also important to consider that some designs will require a more suitable chain to prevent your pieces from breaking. There are so many beautiful styles of chain to choose from which are certain to add interest to your designs, so get experimenting with combinations and design something beautiful.
Discover The Most Popular Jewellery Chains Below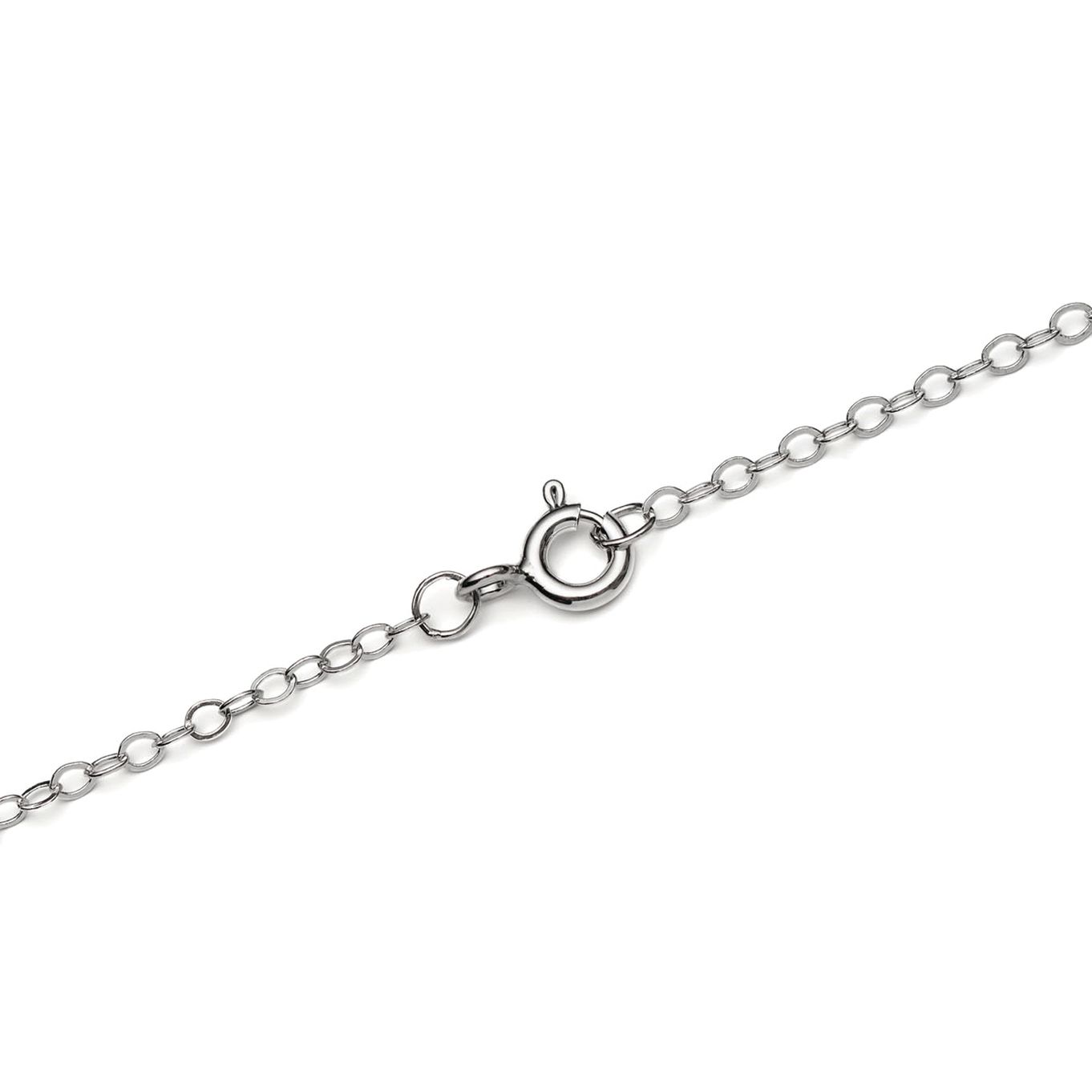 Trace chain is one of the most popular chains for jewellery making and a great all-rounder for your designs. It has small oval shaped links, creating a fine chain that is very minimal. We offer a range of trace chains in a range of lengths and thickness in plated, sterling silver, 9ct gold and 14ct gold.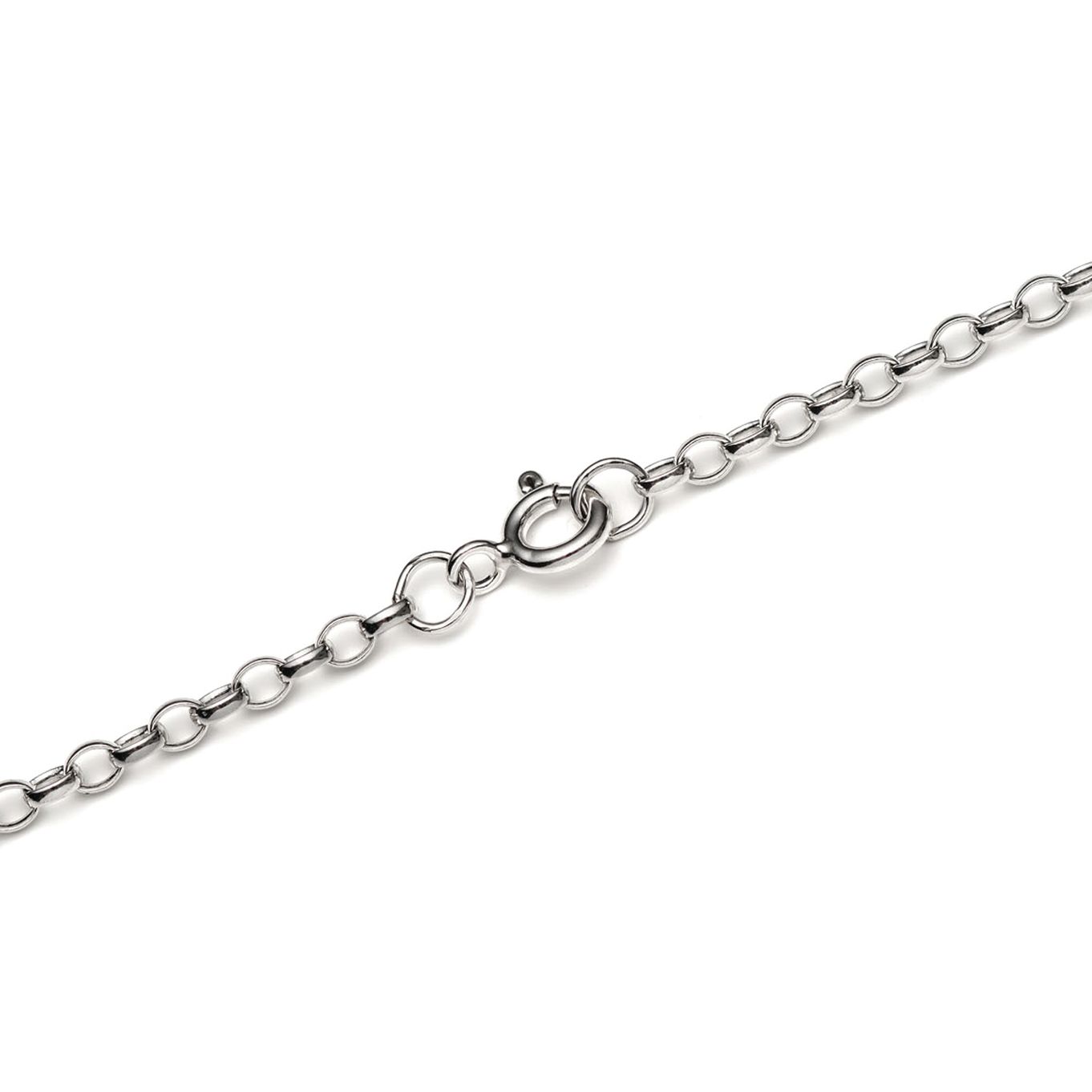 Belcher chain, also known as rolo chain is very similar to trace chain however its links are wider than its thickness. This is a sturdy chain which is also popular among men's jewellery. At Kernowcraft, discover sterling silver mini and maxi belcher chains as well as 9ct gold oval belcher chain for your jewellery designs.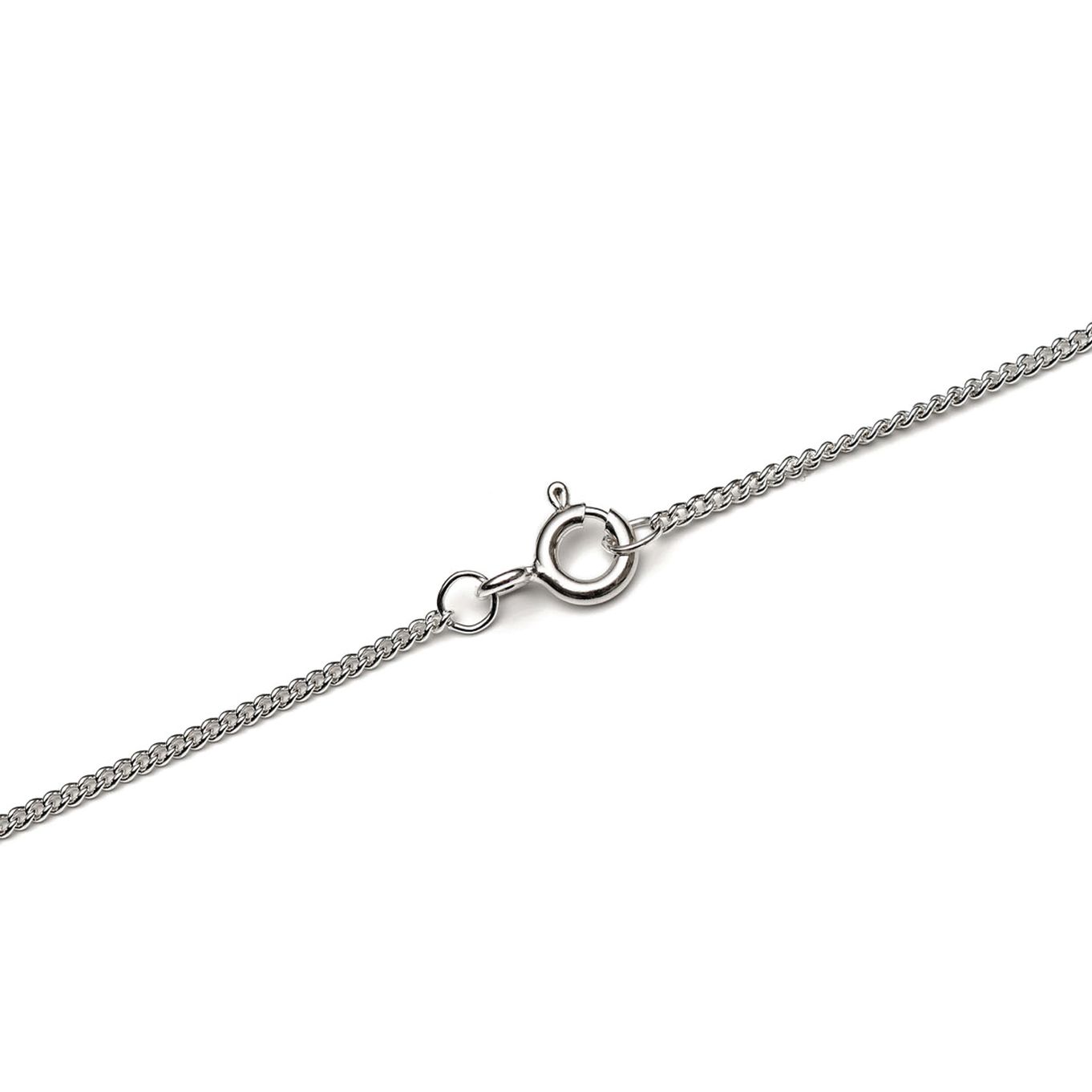 Curb chain is a heavier looking chain, the links are flattened and twisted tightly together and once laid flat, interlock together. This is a great chain for statement necklaces and also popular among men's jewellery. We offer curb chain in a range of thicknesses in sterling silver, 9ct gold filled and silver plated.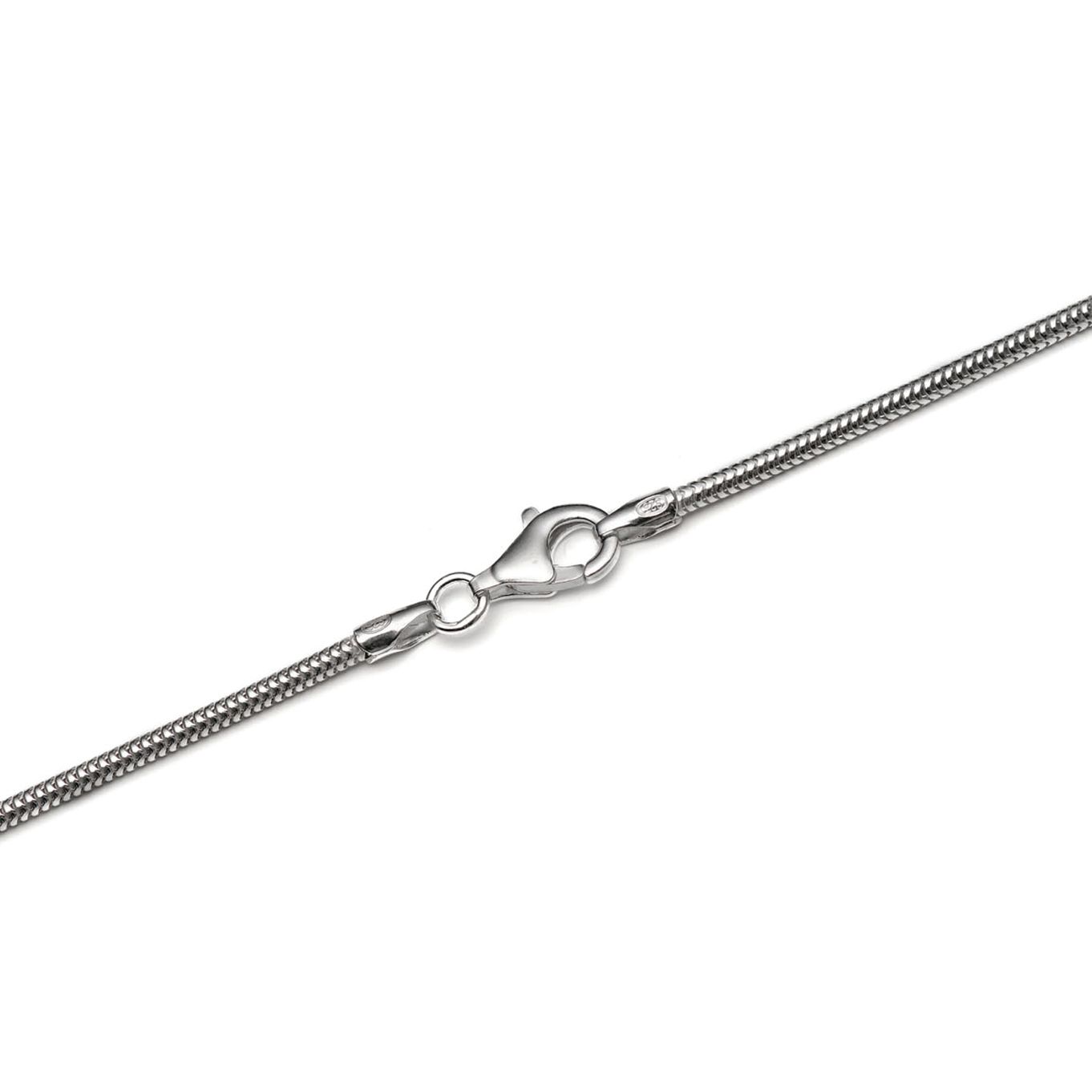 Snake chain, also known as Brazilian chain is unlike any other chain as it is not made up of links. It consists of smooth metal plate links that are tightly woven to create a flexible chain. This is a smooth chain and offers a sophisticated look to your designs. We supply a beautiful range of snake chains to suit your needs, from extra fine to medium as silver plated, sterling silver to 9ct gold.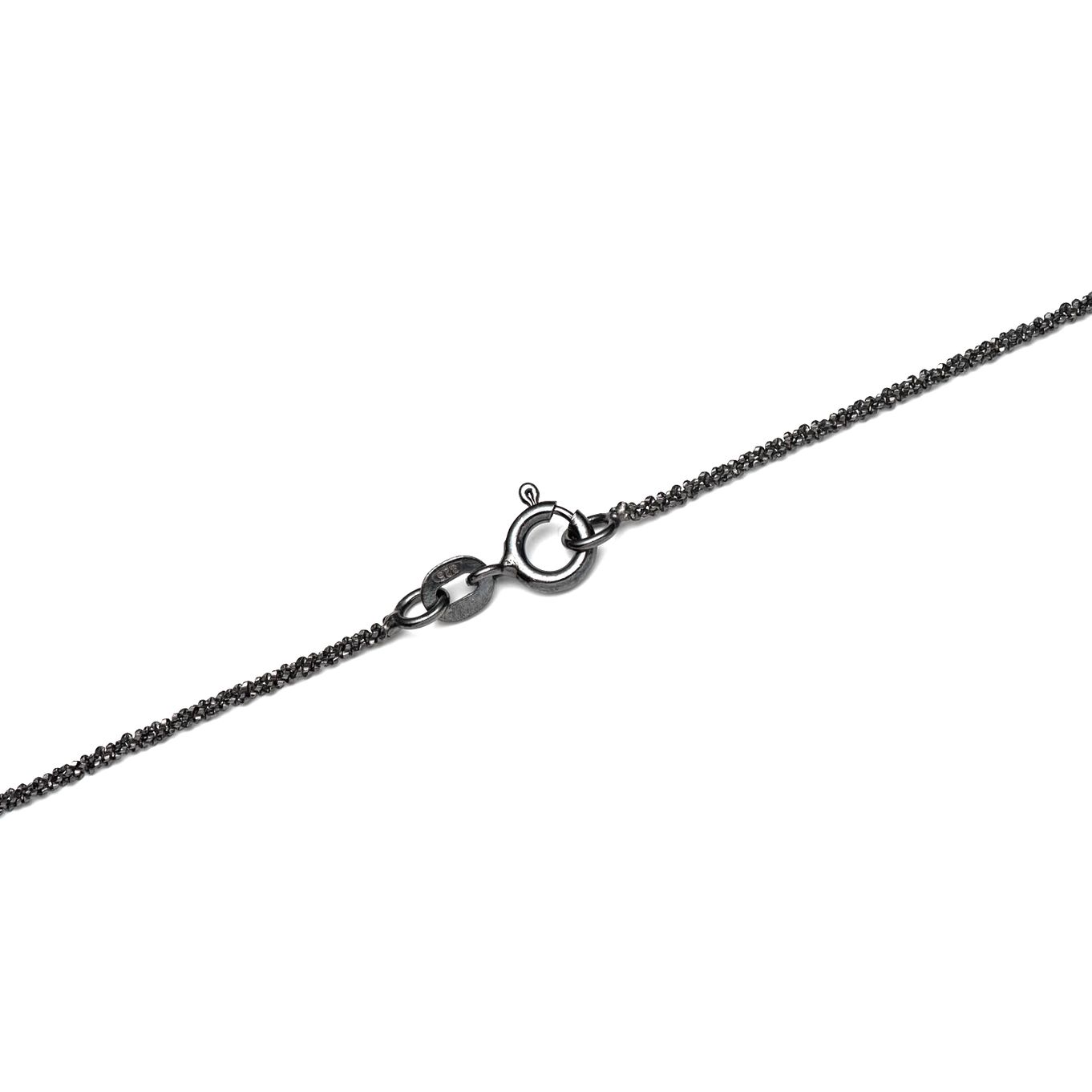 Rope chain is an interesting look, featuring links that are woven together to form a twisted effect, resembling the look of rope. This is great if you're after a chain to take centre stage! Shop our range of rope chain ranging from fine to medium in sterling silver and 9ct gold. We also offer a gorgeous sterling silver black oxidised diamond cut rope chain which is perfect for more luxurious designs.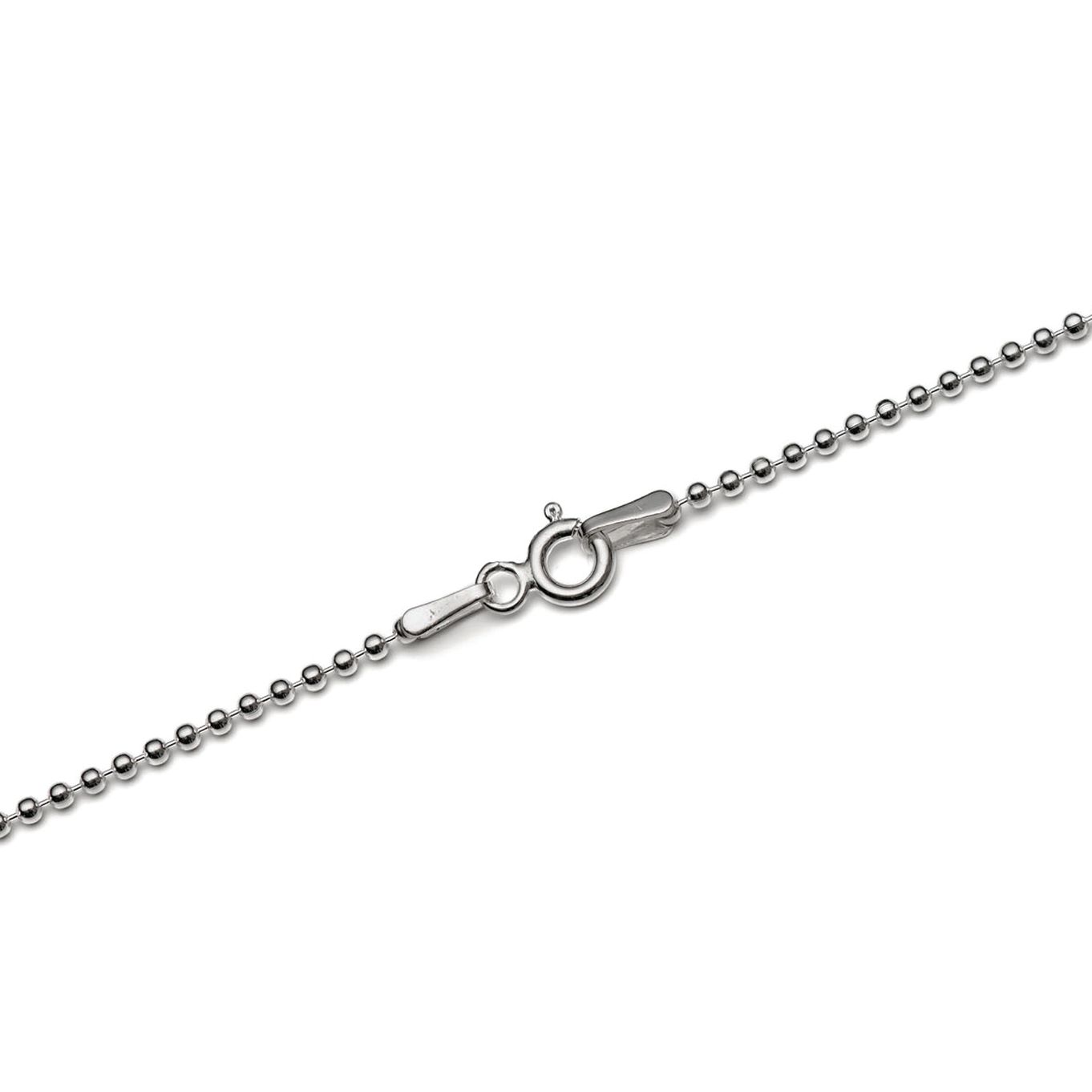 Bead chain, also known as ball chain or pelline chain, is a lovely style to choose for your designs. It features tiny metal spheres of little balls running throughout the chain, instead of open links. They are fixed at regular intervals along the length of the chain with connector bars. If you like bead chain, you may also be fond of satellite chain which is a dainty chain consisting of silver beads evenly spaced along the length of the chain. Both offer a lovely modern feel to jewellery designs.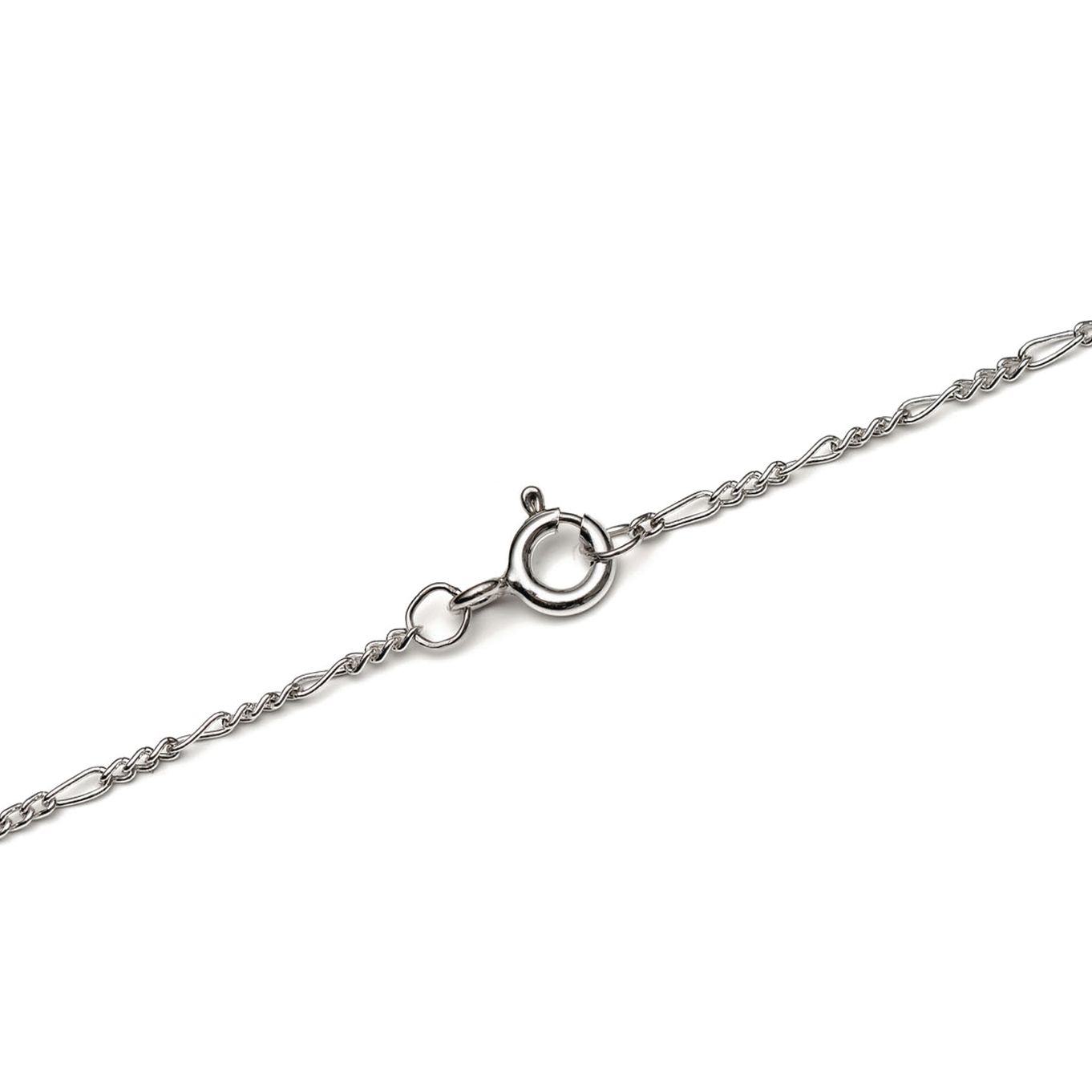 Figaro is a pretty chain, adding detailing and interest to your design. It has flattened links and usually features 3 shorter links separated by a longer link. These alternating sizes of links catch the light and reveal a lovely sparkle.
Figaro chain is available in sterling silver and 9ct gold at Kernowcraft.
Chain Length Conversion Chart
All the chains we sell at Kernowcraft are sold in centimetre lengths, but for those of you who prefer to work in inches, here's our quick and simple conversion list to make things that little bit easier for you!
| | |
| --- | --- |
| CM LENGTHS | INCHES |
| 19cm Bracelet | 7.5" |
| 40cm Necklet | 16" |
| 45cm Necklet | 18" |
| 50cm Necklet | 20" |
| 55cm Necklet | 22" |
| 60cm Necklet | 24" |