Time Saving Jewellery Making Tools & Supplies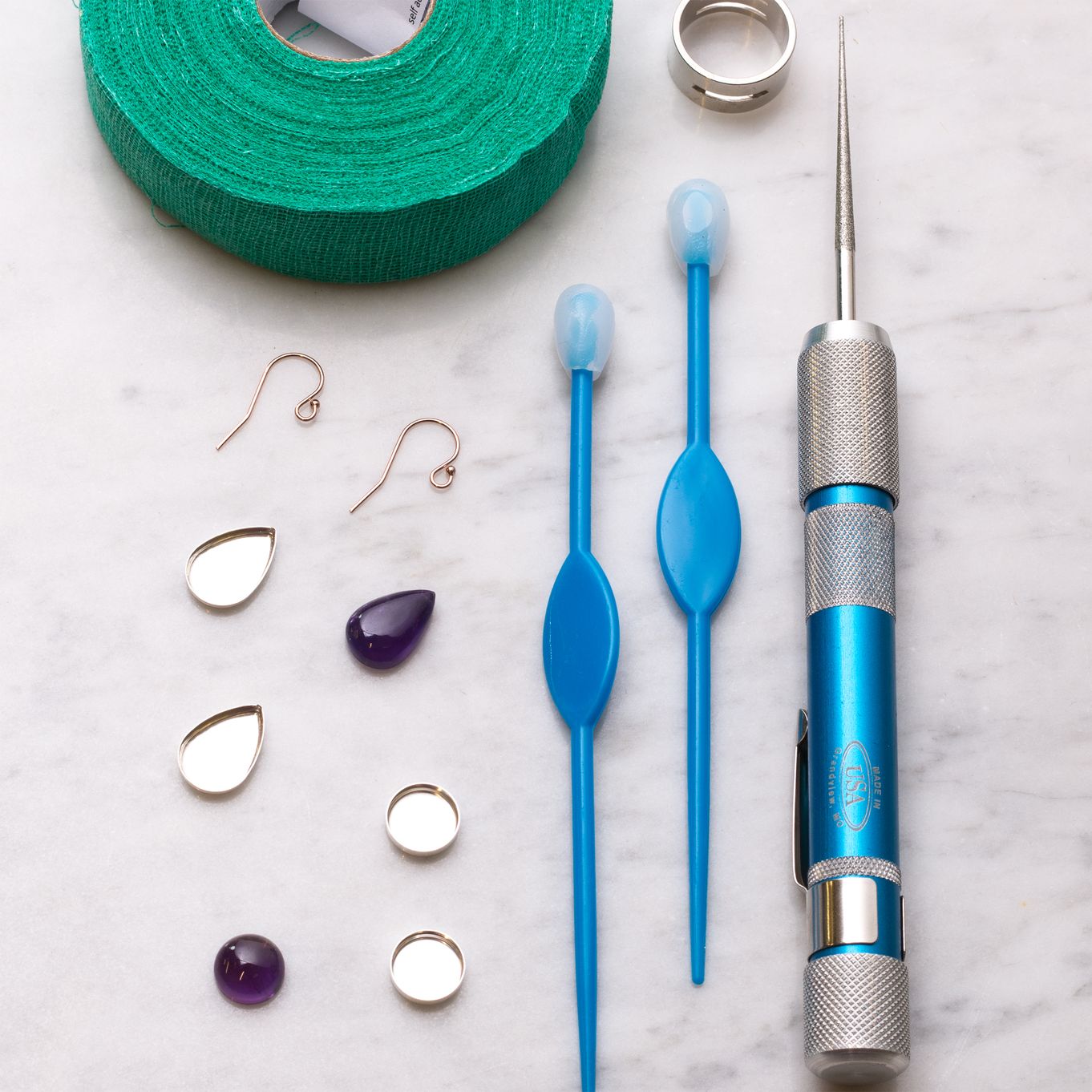 Whether you're making for friends, craft fairs or your online shop - we could all do with a helping hand from time to time.
In this blog post, we share our top favourite time saving supplies and tools you can use to speed up your processes and make it easier for you while at the workbench, so you can do what you love most - make!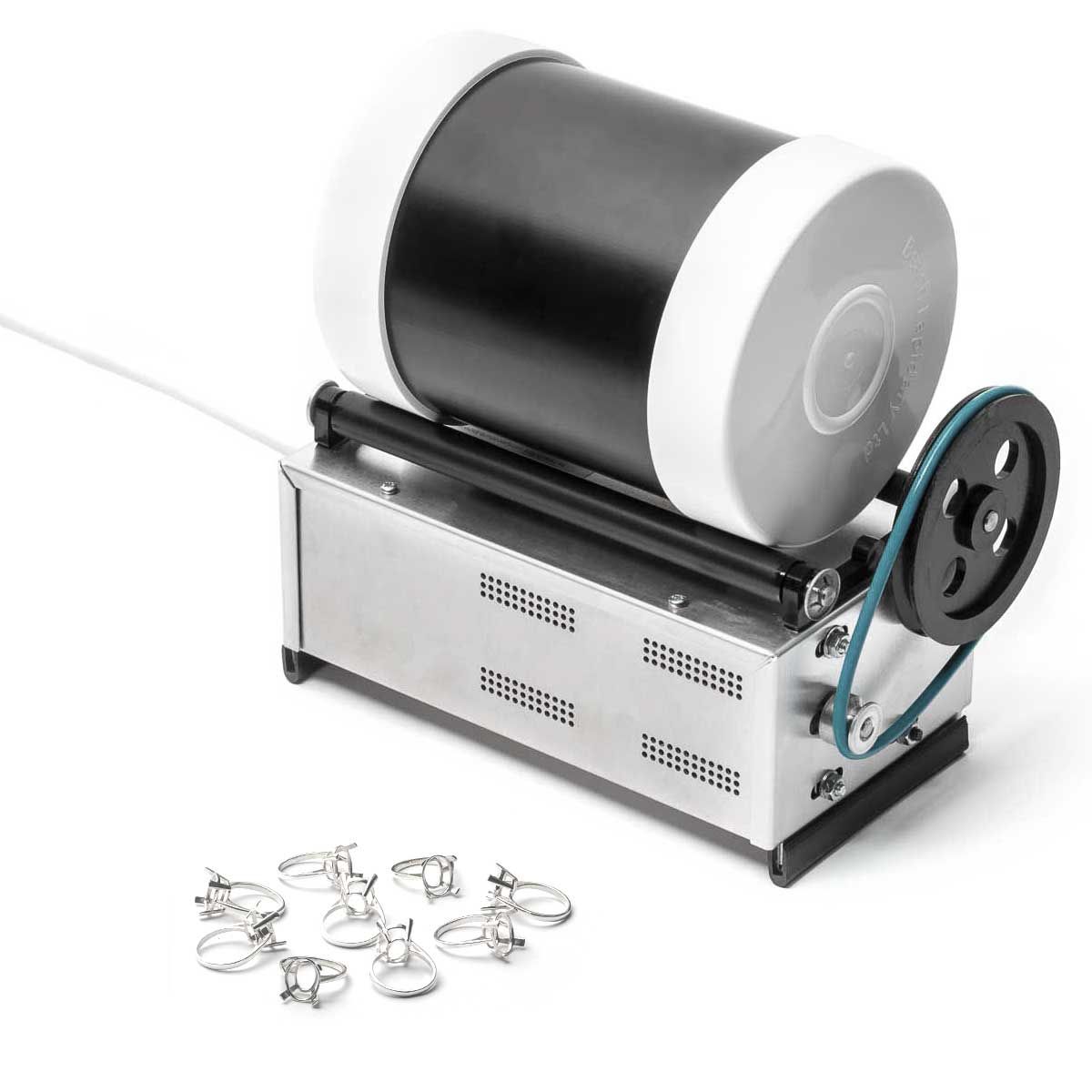 Tumble polishers (also known as barrel or rotary polishers) work by 'tumbling' the stainless steel shot around in the spinning vaned or paddled barrel which impacts on your jewellery acting like thousands of tiny hammers planishing the surface of the metal, polishing it to a high shine.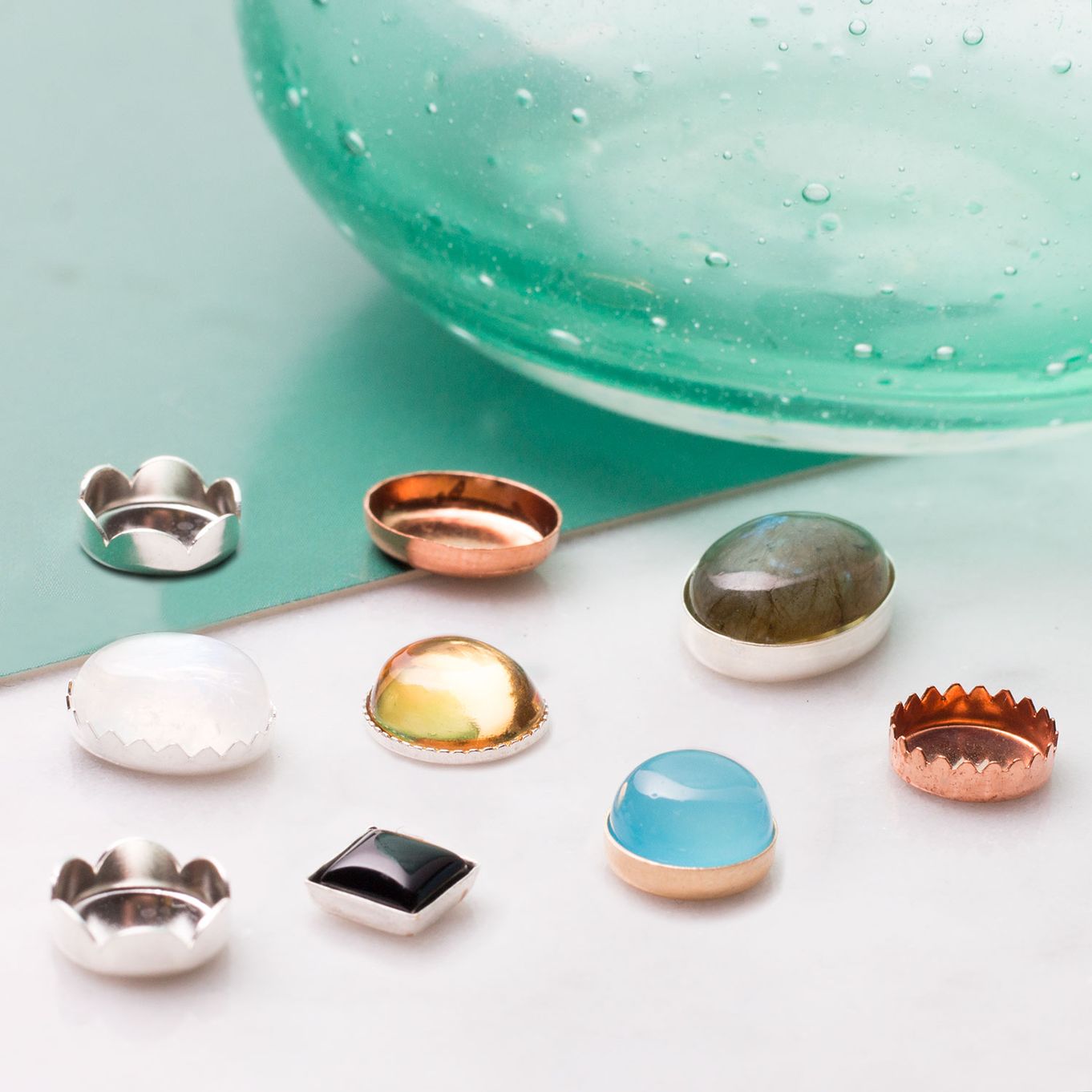 If you have lots of designs in the pipeline, bezel cups and loose settings can save you so much time and will give you a neat and professional finish.
We have a range of bezel cups in many styles to suit your jewellery designs including plain, milled edge and serrated edge in sterling silver, fine silver, copper and 14ct gold.
We also supply loose claw settings, backset settings, snaptite settings and pre-notched settings.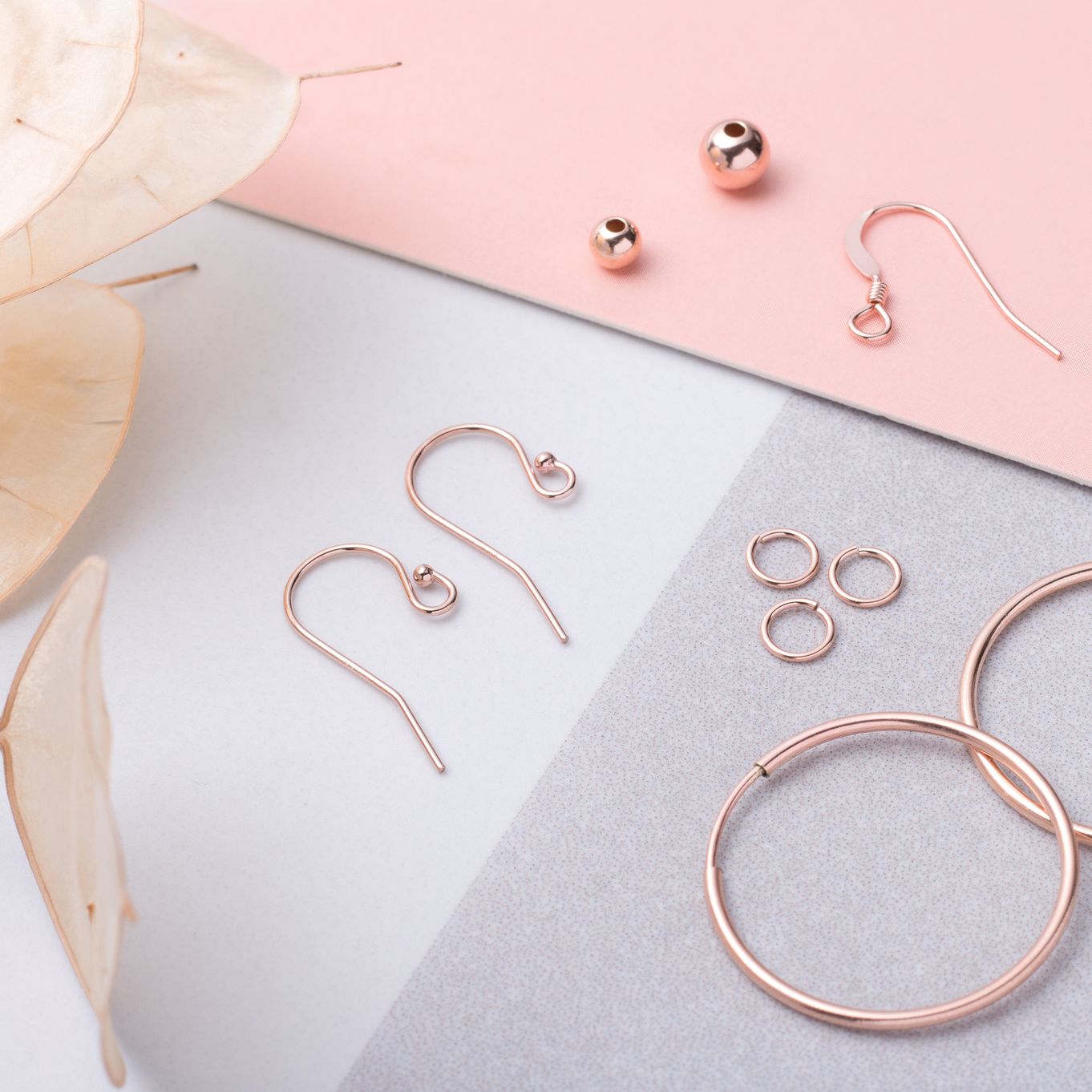 Why not stock up on ready made findings like earwires, jump rings and headpins so you don't have to make your own.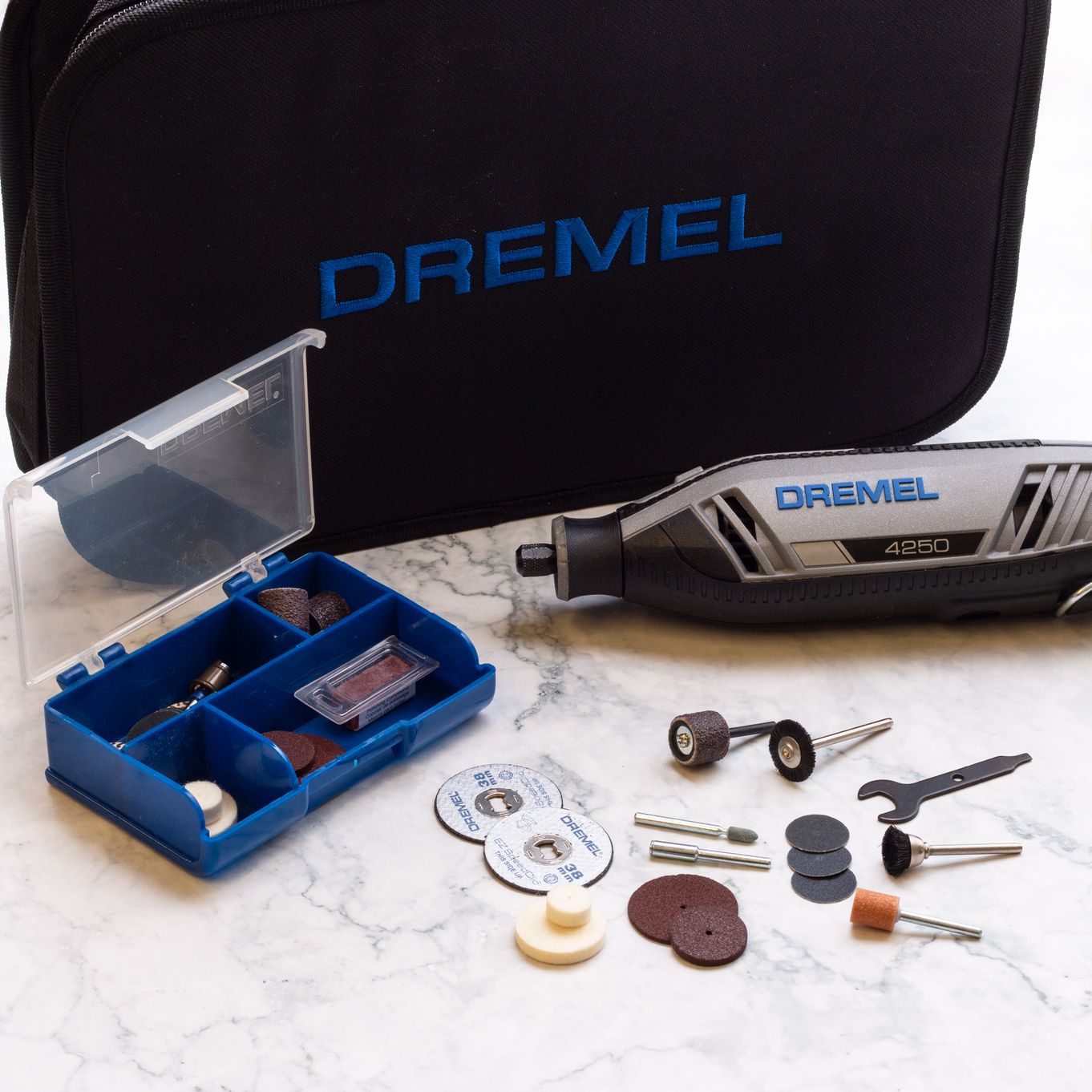 The Dremel Multi Tool is one of the most universal tools on the market. This rotary tool is great for both hobbyists and full time jewellers at a great price. It offers numerous possibilities due to the amount of accessories you can use to help you with sanding, carving, engraving, cutting, grinding, cleaning and polishing.
This headband magnifier with double LED light is such a popular item among jewellers, helping you improve the quality of your pieces. It helps you carry out fiddly work - which is great for all kinds of crafts as well as jewellery making. It comes with four magnifying lenses and a light which can be turned off and on when needed. It's fully adjustable and can also be worn with prescription glasses.
When it comes to fiddly pieces and soldering, sometimes it would be great to have an extra hand! That's when the third hand comes in to support your work, so you can go hands free when soldering. It has sturdy reverse action tweezers which are mounted on a weighted base with an adjustable arm to grip your work accurately. An absolute must have in the workshop.
No more broken saw blades! Our natural beeswax is sourced from a local Cornish farm and is great for using on saw blades when piercing metal, it helps to keep the blades lubricated so they can gently slide through the metal rather than 'sticking'.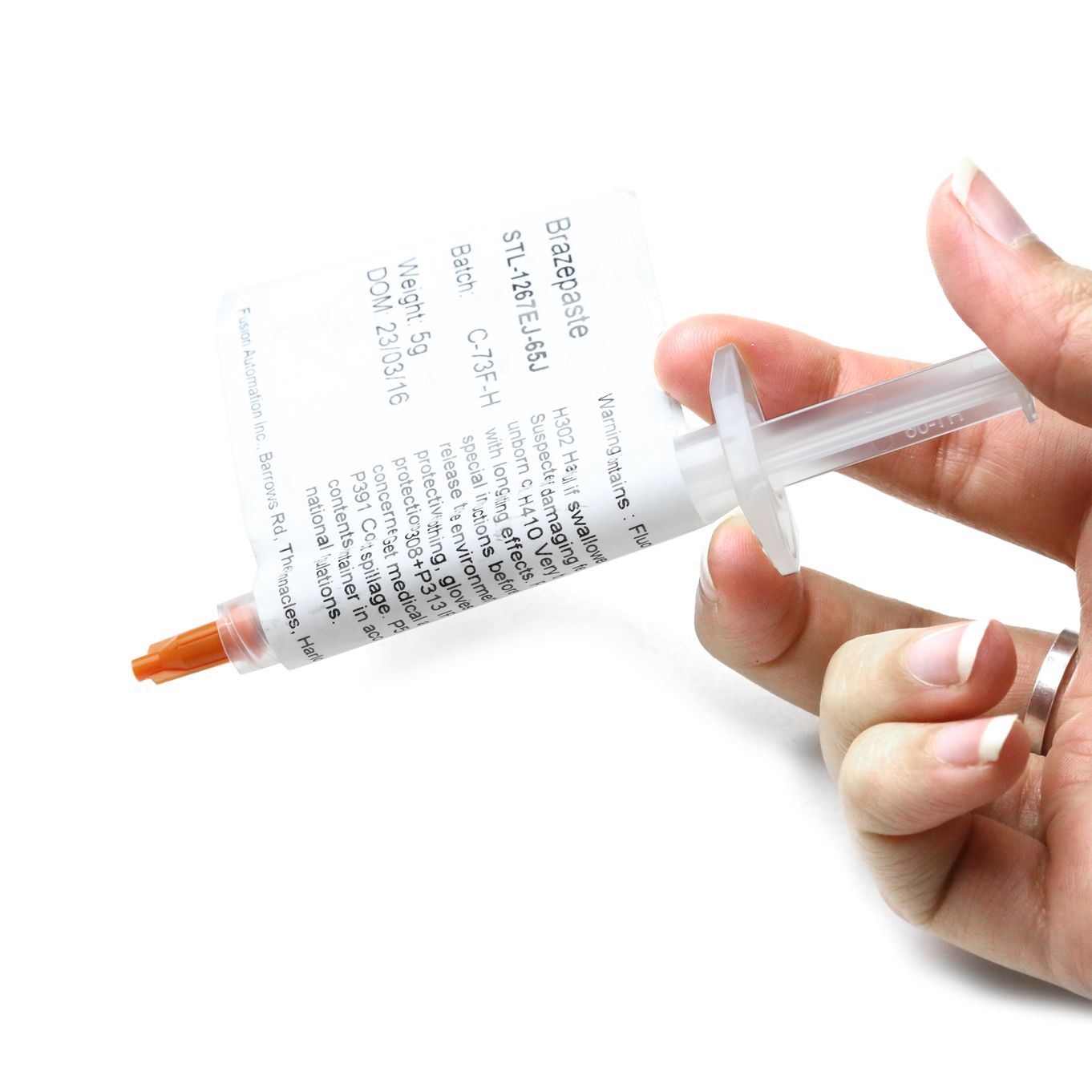 This best selling solder paste helps speed up your design process and is much easier to use than traditional solder. The solder paste already has flux mixed into it, so you can solder items quickly and easily.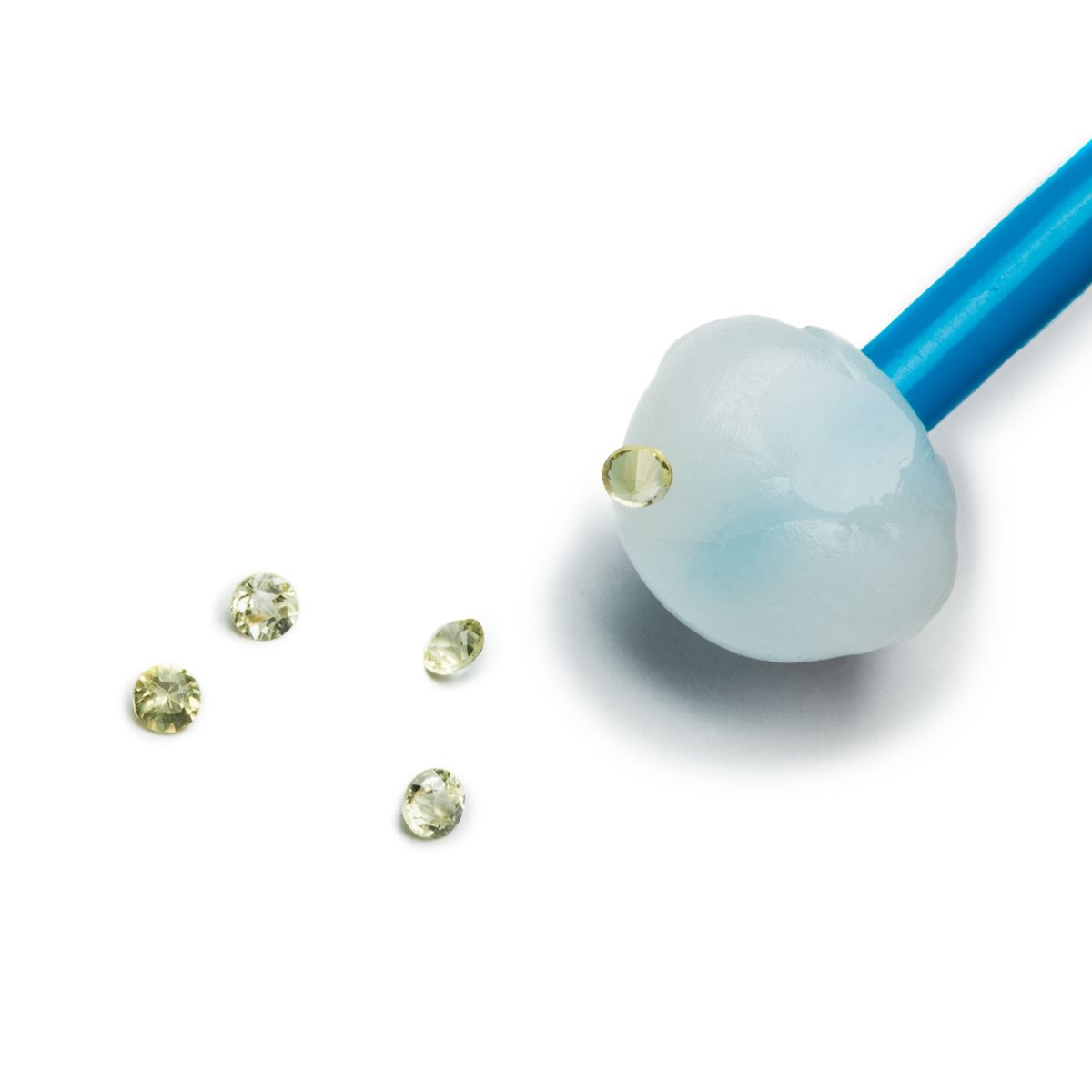 These little jewel setters come in a pack of 2 and are great to have in your tool kit when needed. They have a blob of wax-like material on the end which can be used to quickly pick up tiny gemstones and beads.
This alligator tape is a workshop staple and most jewellers wouldn't make without it. This tape improves grip and protects your fingers from minor cuts, abrasions and burns while jewellery making. Wrap you fingers when you're filing, sanding, polishing, buffing, grinding and stone setting - you'll be so relieved not to have sore fingers after a long day at the bench.
If you're a beader, the bead reamer is an essential tool you can't be without. It can be frustrating to have bead holes that are too small for the project you're working on and with this handy tool, you can quickly and easily enlarge the holes so you can carry on with your design.
If you have lots of designs to make, it can be time consuming to make all of your settings from scratch. Save yourself some time and choose from our range of loose and ready made settings for cabochons and faceted stones, in a range of styles, shapes and sizes.
Don't want to use ready made ear wires or do you find it time consuming to make your own? This ear wire maker is so easy to use and will create consistent ear wires every single time.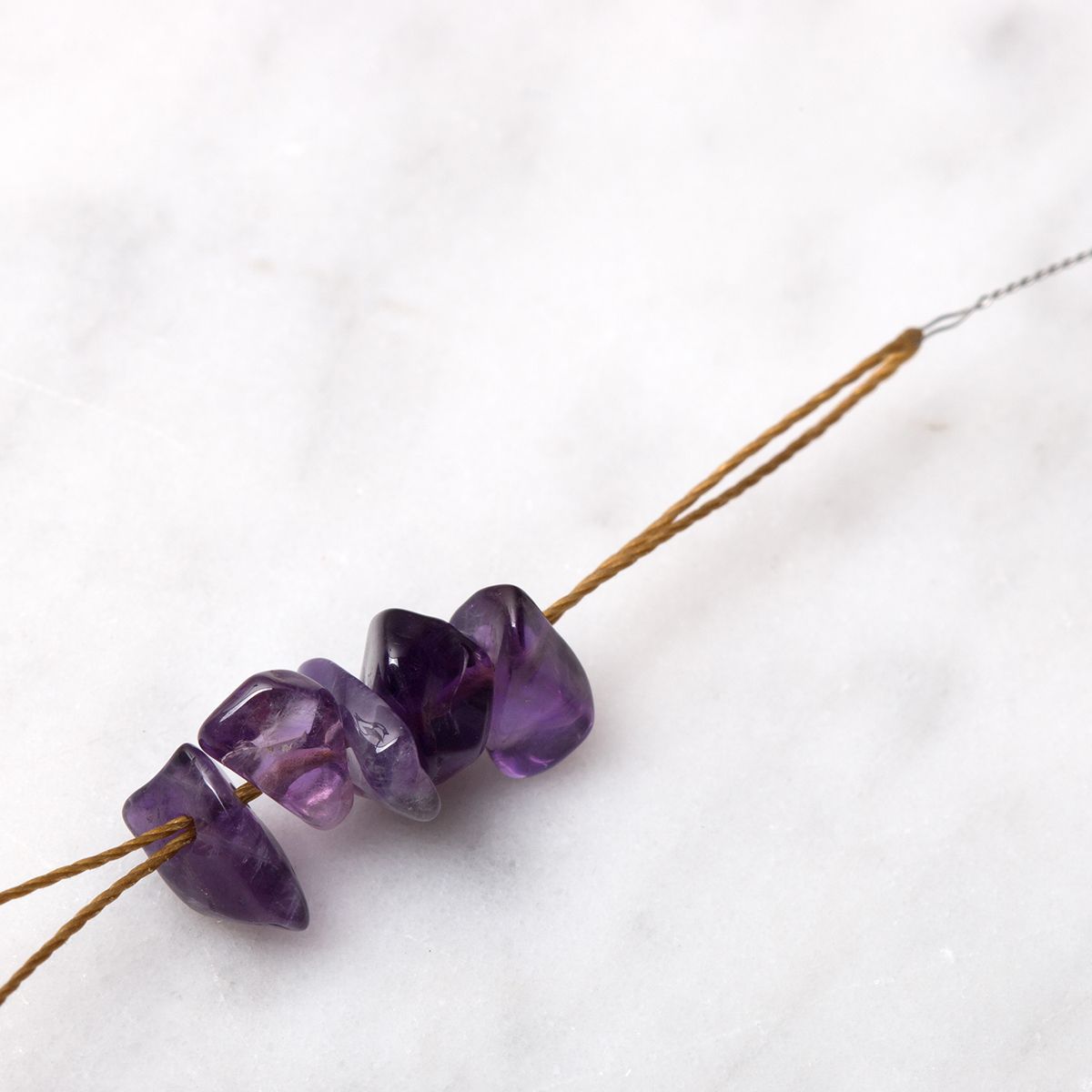 Beading needles are fine and flexible, with a collapsible eye making it easy for stringing beads with small holes.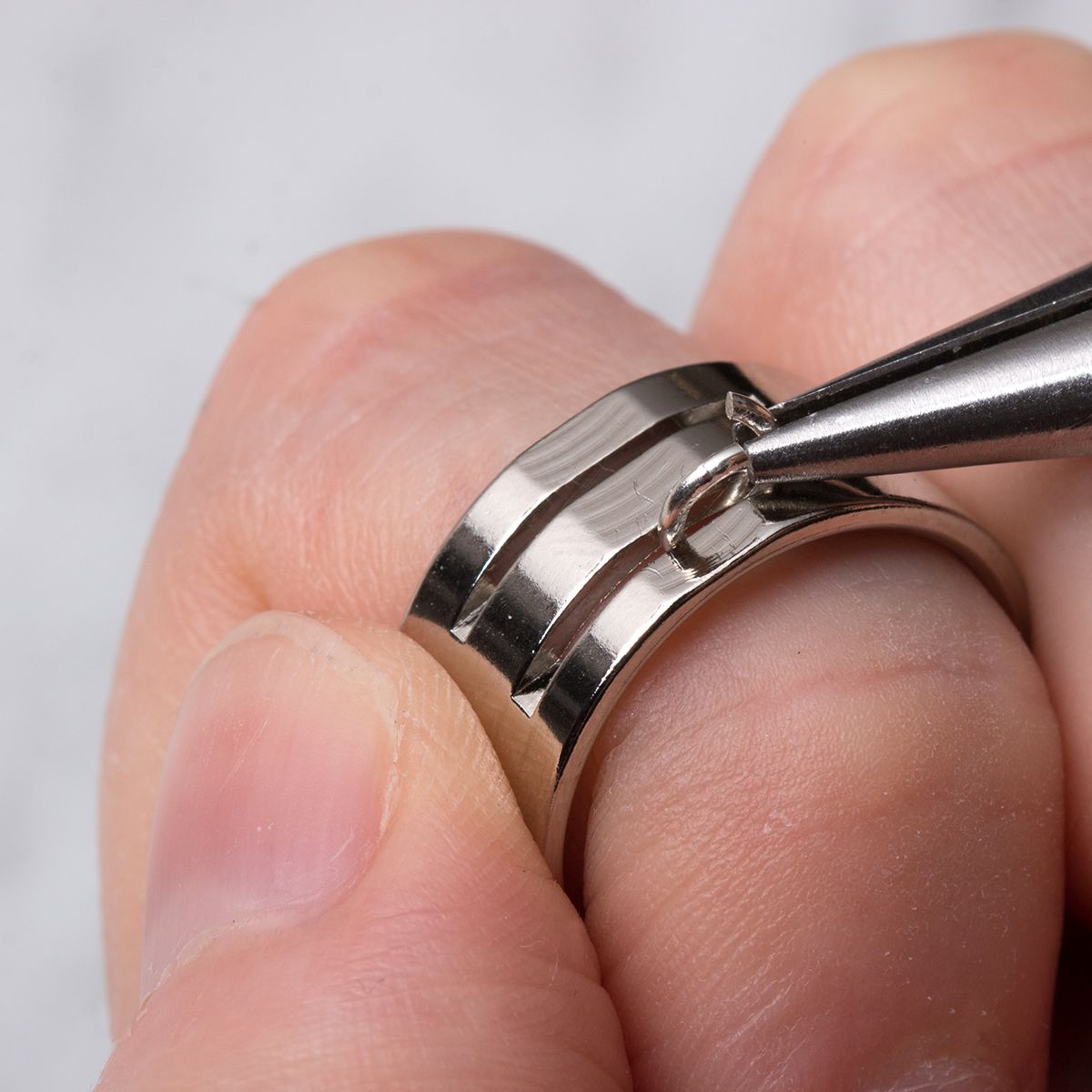 This jump ring mate eliminates the need for 2 jewellery pliers for opening and closing jump rings. Simply slide it onto your finger, insert the jump ring and twist it open with a pair of pliers - easy!