How To Make A Hammered Copper & Silver Heart Pendant
A beautiful gift idea, or something special for yourself...
This is a great beginner's jewellery project if you would like to practise soldering and using metal. This simple design features a silver heart and small copper heart, creating an adorable pendant with an additional skill of texturising.
Hayley, our Buyer is the creative behind this design and we think it's just lovely! You can experiment with all sorts of textures and tools - don't forget to scroll to the bottom of the page for jewellery supplies you might like to use in your jewellery projects.
Step 1: Cut & File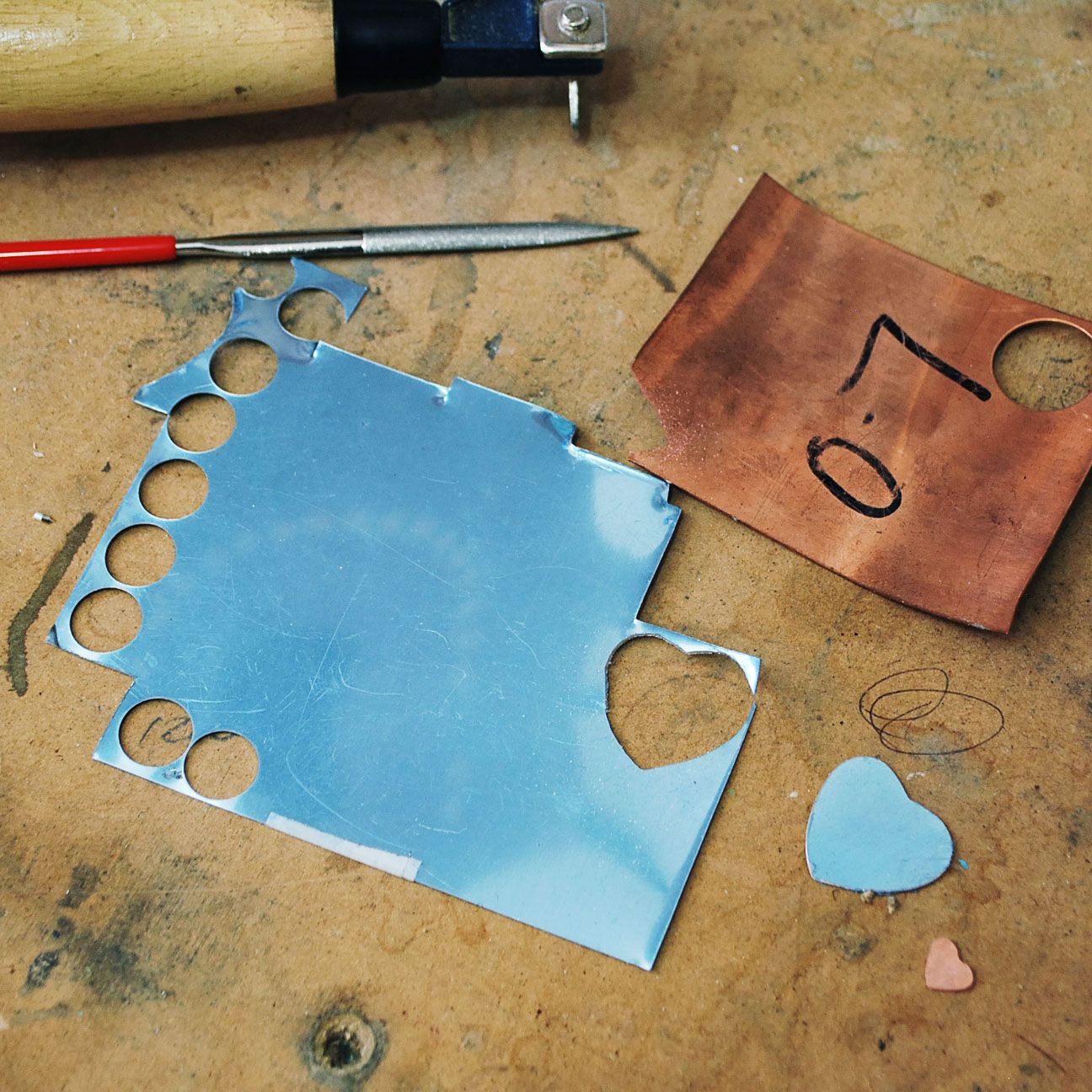 Step 2: Texturise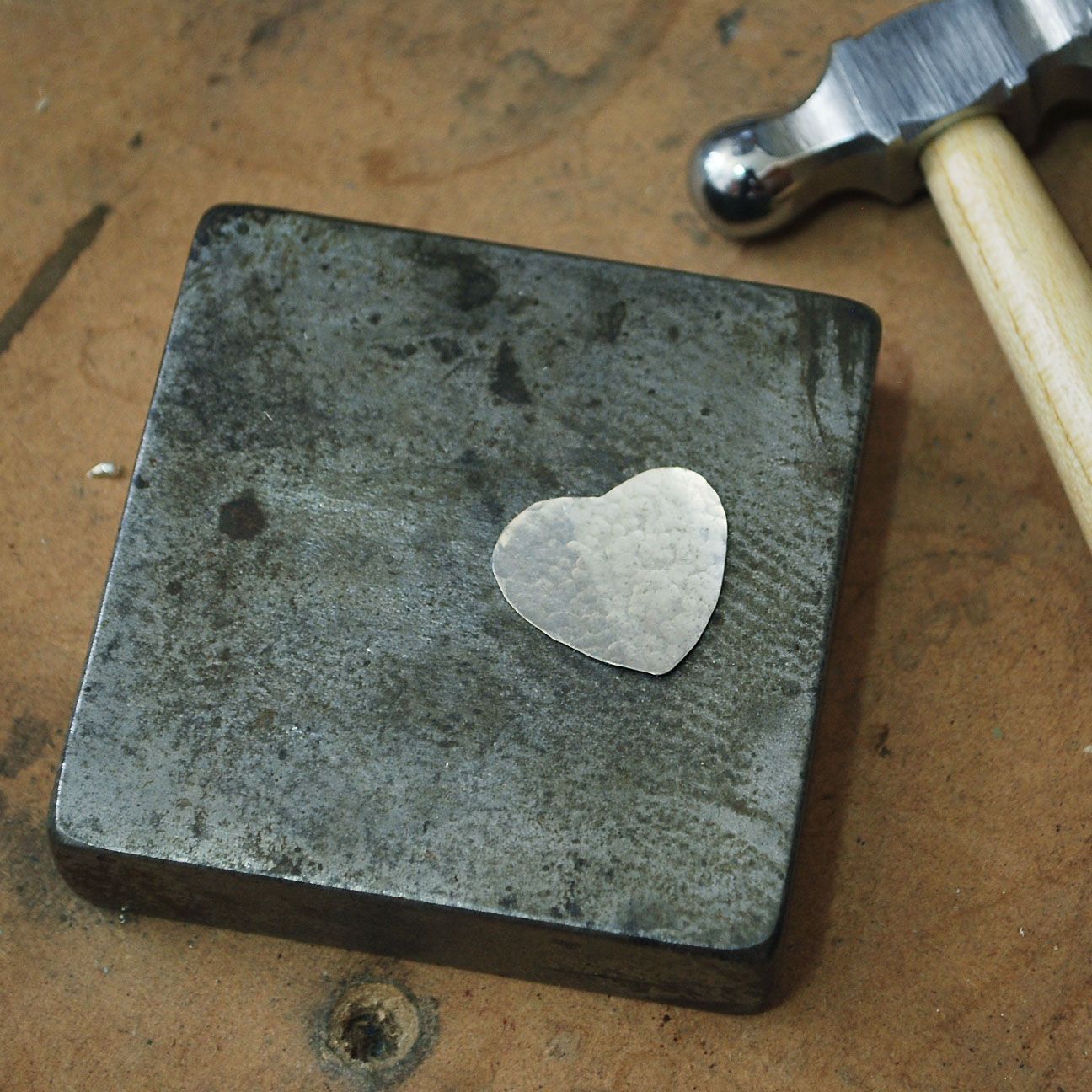 Next it's time to texturise the silver heart. Place the heart on a steel block and use the round end of a repousse hammer to create a hammered effect on the heart.
Step 3: Solder Hearts Together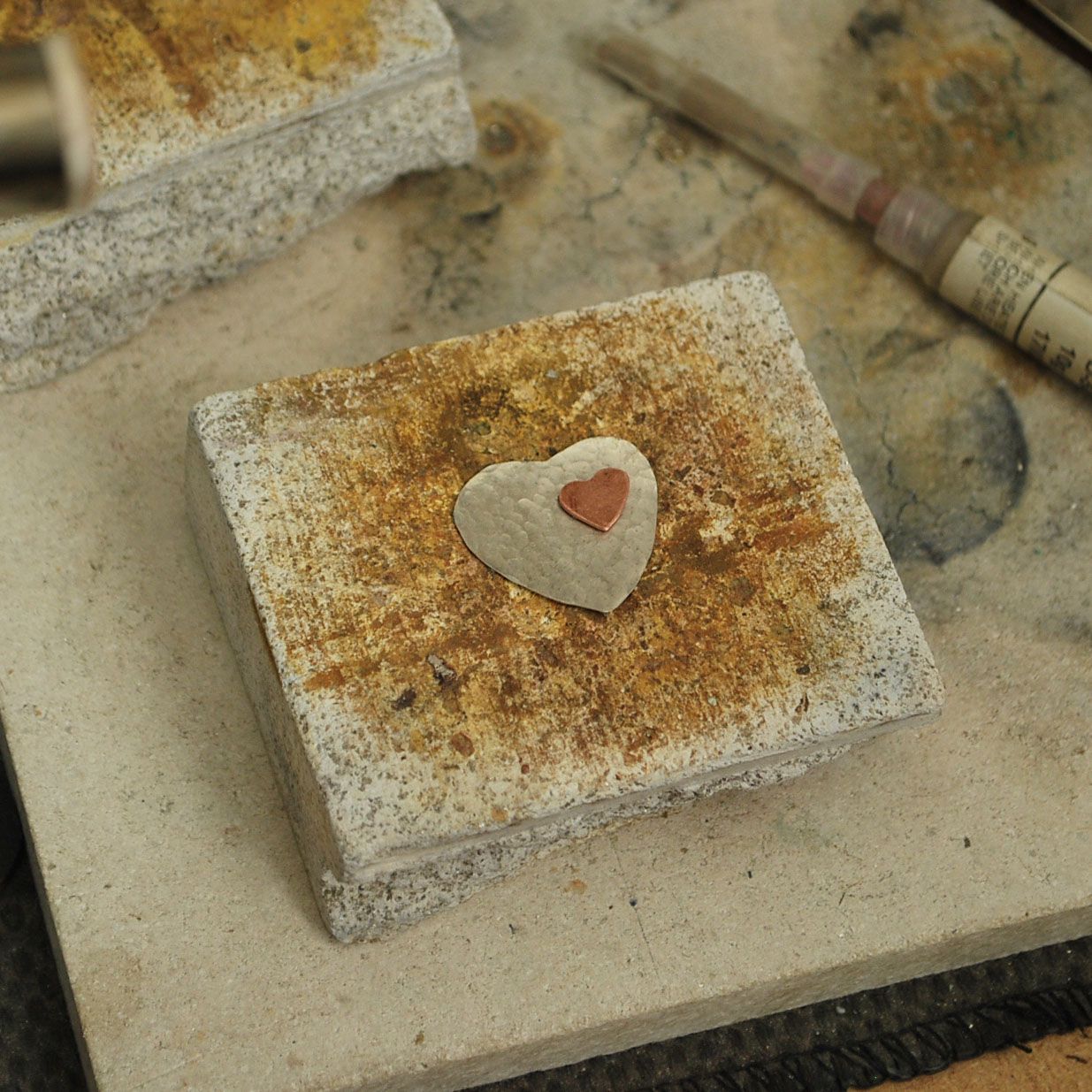 Using medium solder either paillons or paste (you will need flux the pieces of metal if you are using paillons but as there is already flux incorporated in solder paste you can omit this stage) solder the two hearts together. Make sure that the copper heart is flush with the silver heart for a good join.
Step 4: Pickle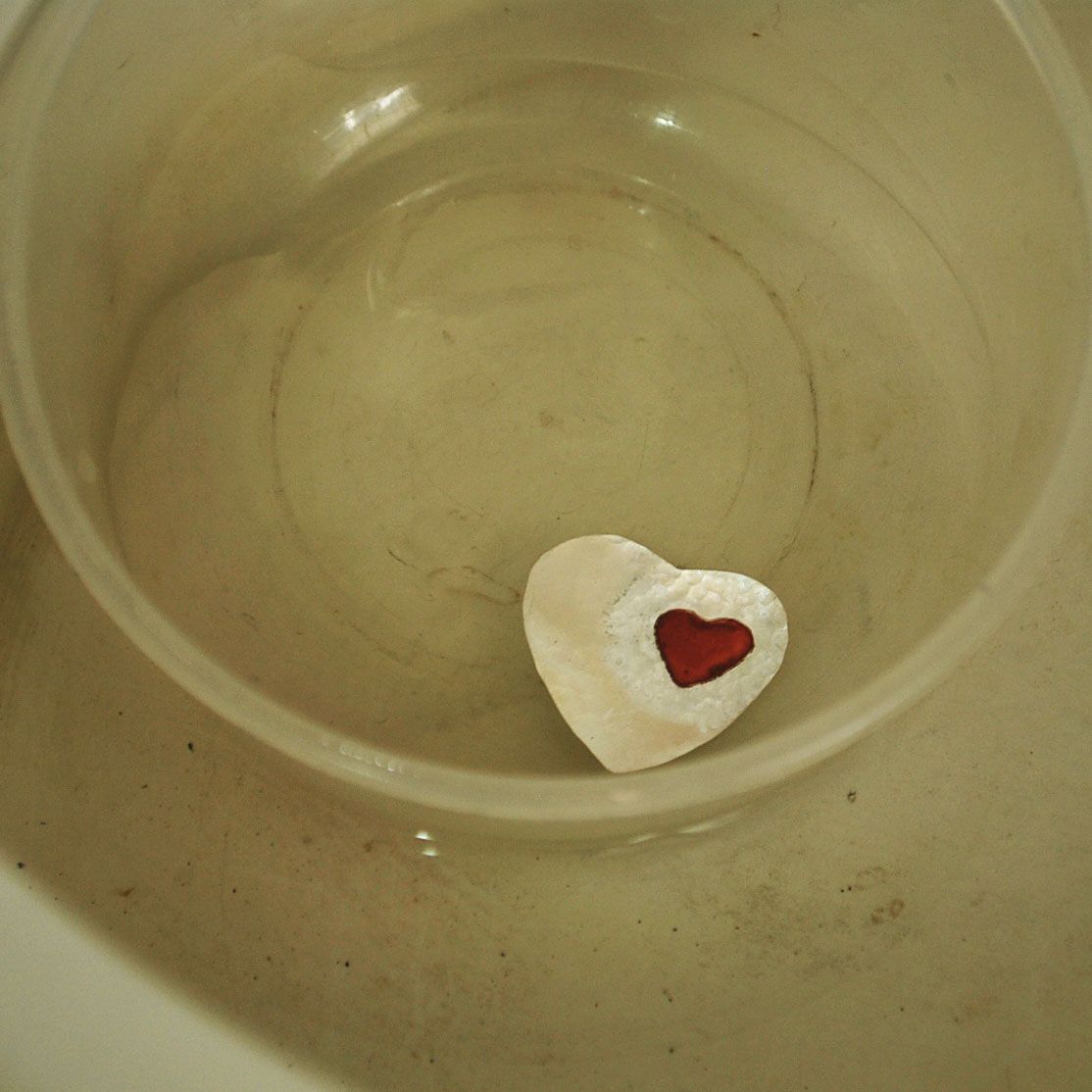 Step 6: Drill The Hole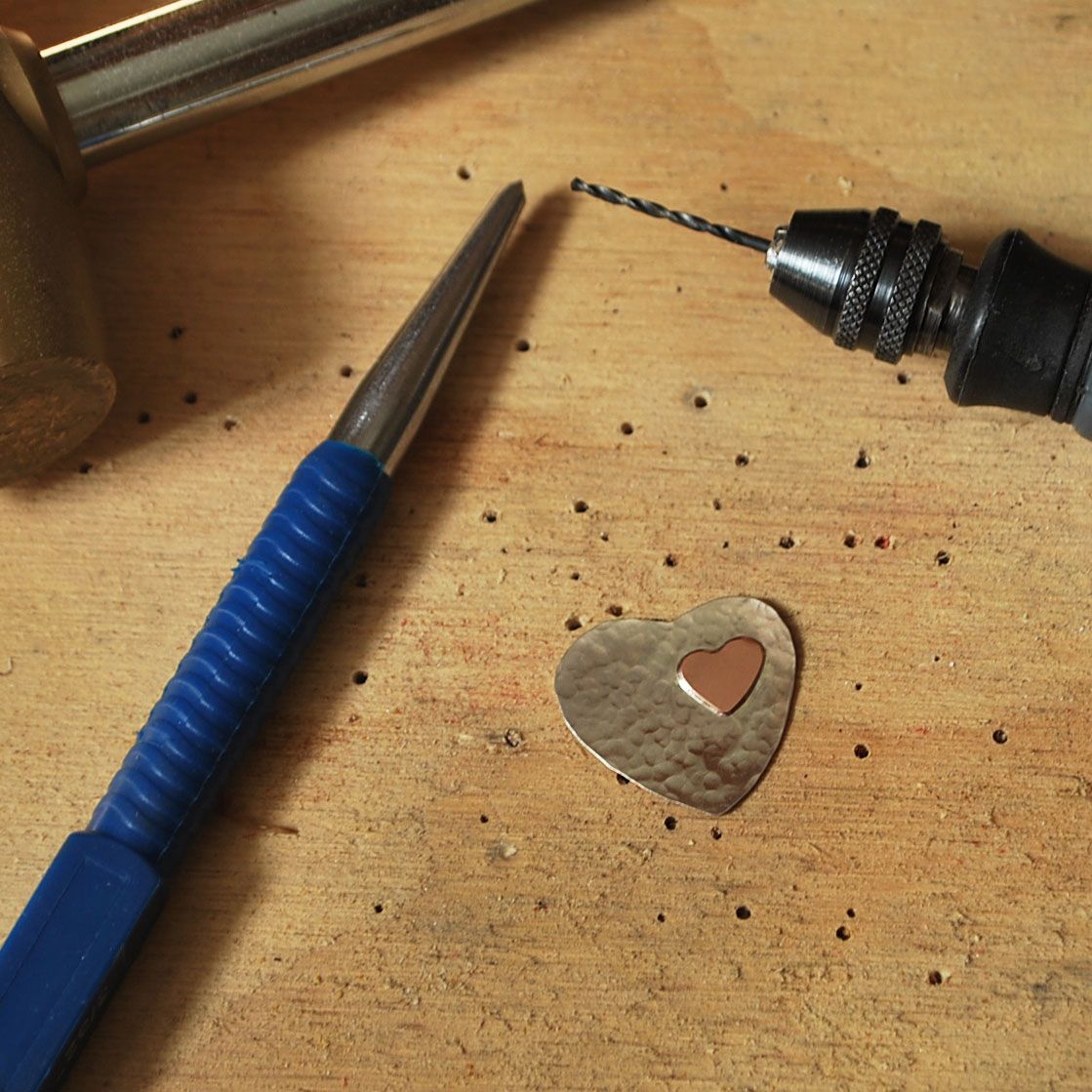 Using a centre punch and mallet, mark your silver heart where you will be drilling the hole. Doing this will make it easier to keep the drill point steady and remain in one spot when initially drilling the hole. Drill the hole by using a 1mm twist drill bit with either a hand drillstock or with a power tool, such as the Dremel Multi Tool.
Once the drill hole has been made, use a round file to deburr the edges of the hole.
Step 6: Attach Jump Ring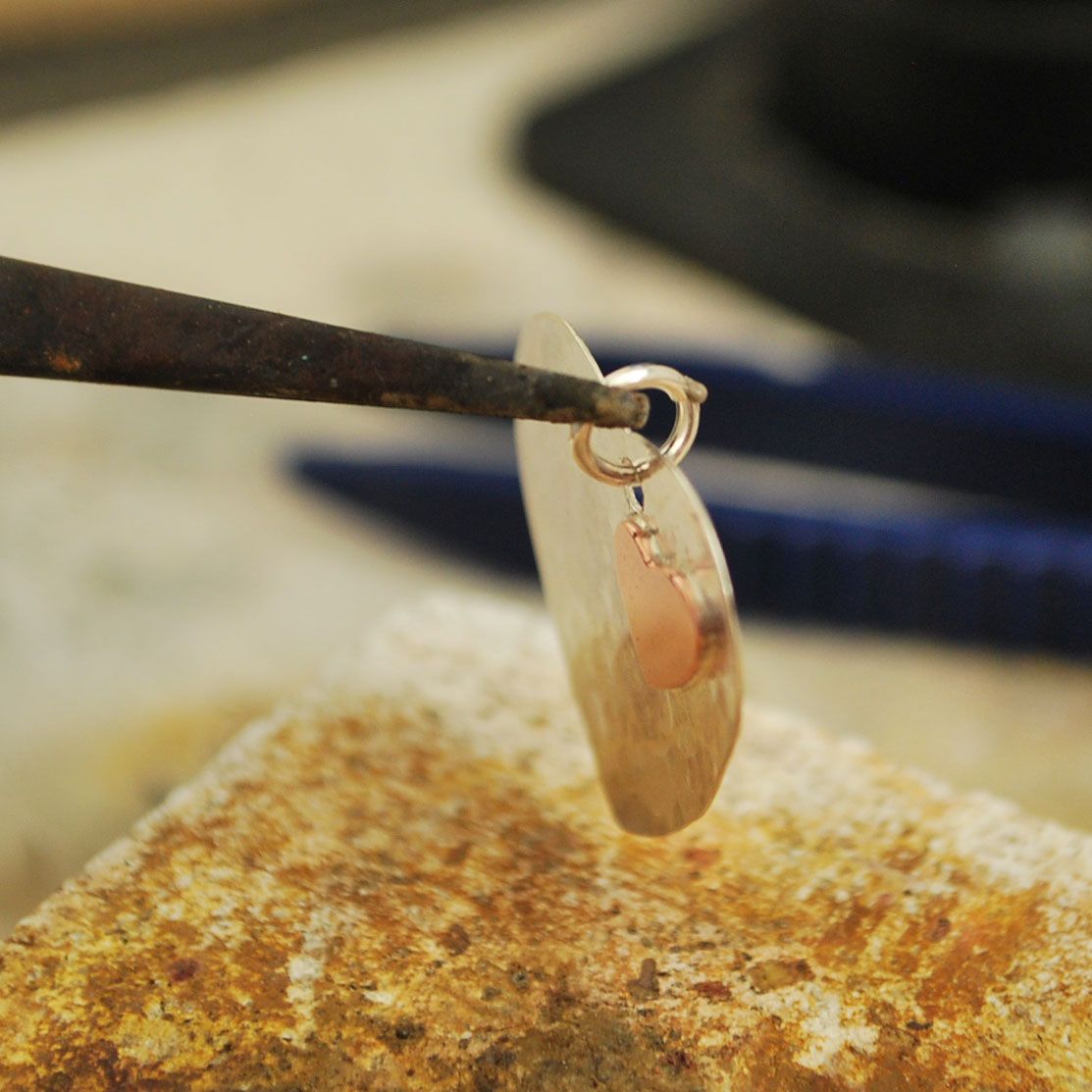 Open a jump ring and attach it through the hole and close it again. The jump ring will need to be closed so that the ends are flushed with each other. Once the jump ring is closed use easy solder either paillon or paste. Solder paste is much easier to use on smaller findings and as it already contains flux, the soldering process is much easier. Use a small amount of solder as this will give you less to clean up after firing with a torch. Hold the jump ring in a third hand and allow the hearts to dangle below. Using a small jewellers torch, heat the jump ring using a circular motion and solder the join together.
Step 7: Pickle & Polish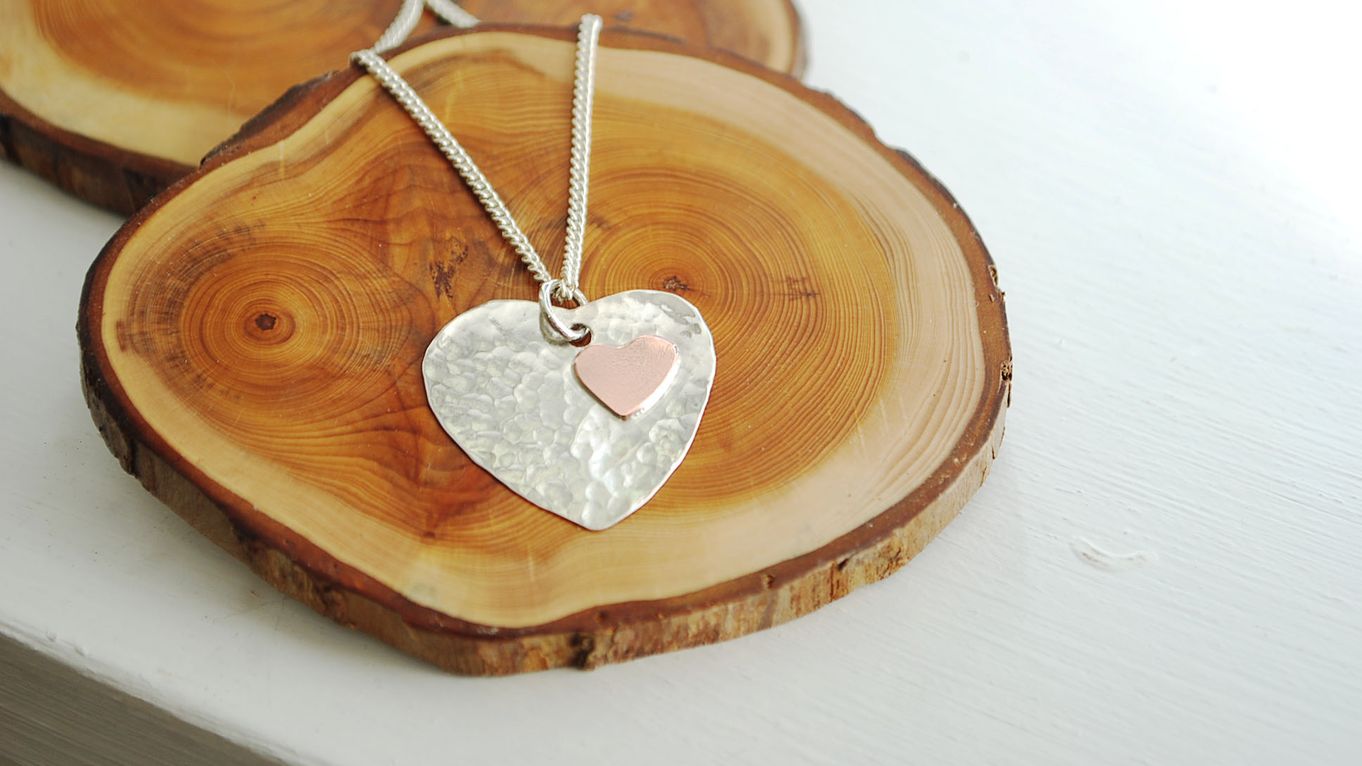 Pickle the whole piece and remove and clean up any excess solder on the jump ring with files or wet and dry papers. Before fixing onto your desired chain, polish the hearts. Polishing can be done using either silicon polishers, tripoli and rouge with soft mops or soft wheels. Both can be used with a hand tool or a hand drill however you can do this by hand with polishing papers. You can polish your finished piece on a bench polisher but never polish anything with a chain on a bench polisher.
Explore Supplies With Kernowcraft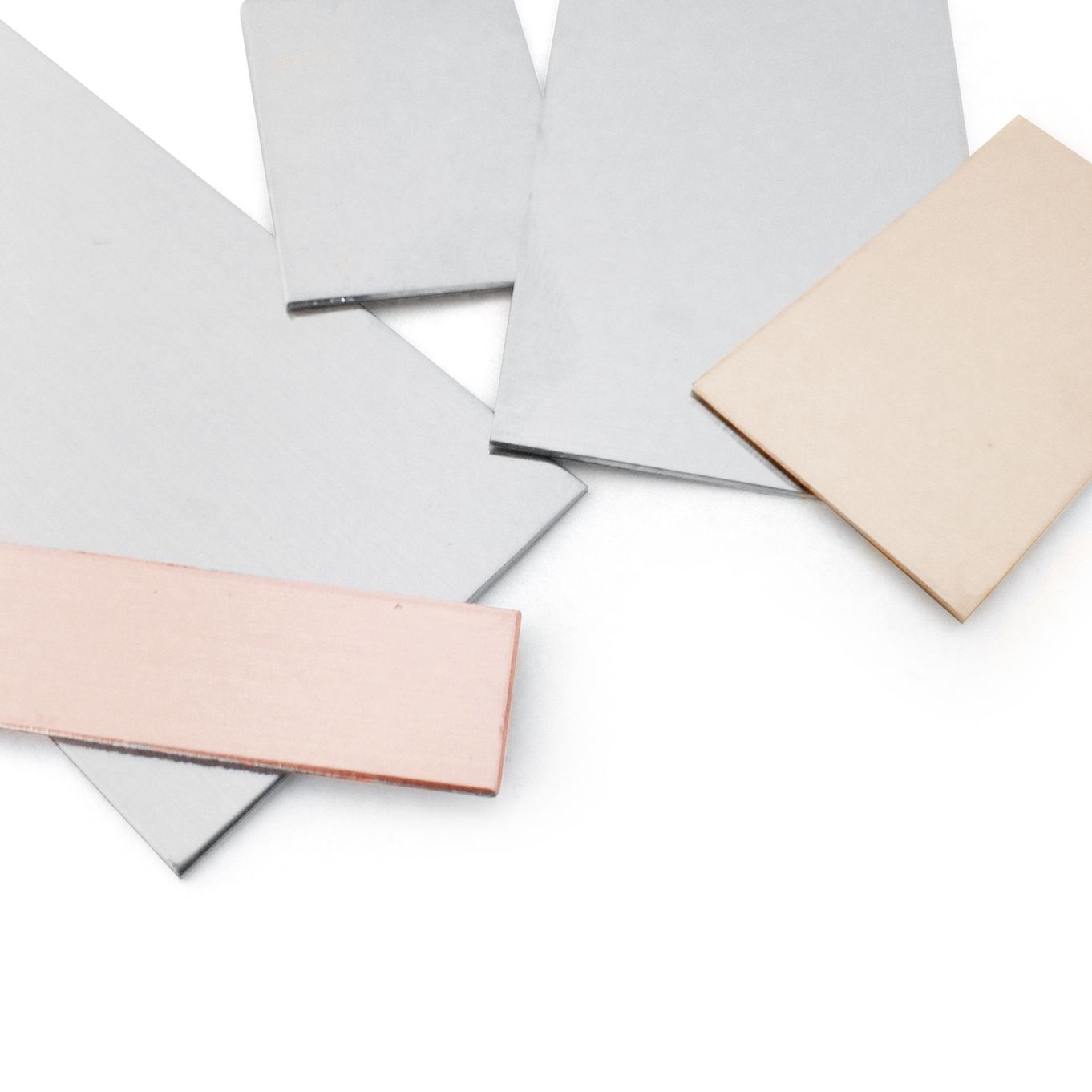 Shop our full range of metal sheet for jewellery making, including sterling silver, eco-friendly silver, 9ct gold, copper, brass and mokume gane in a range of thickness.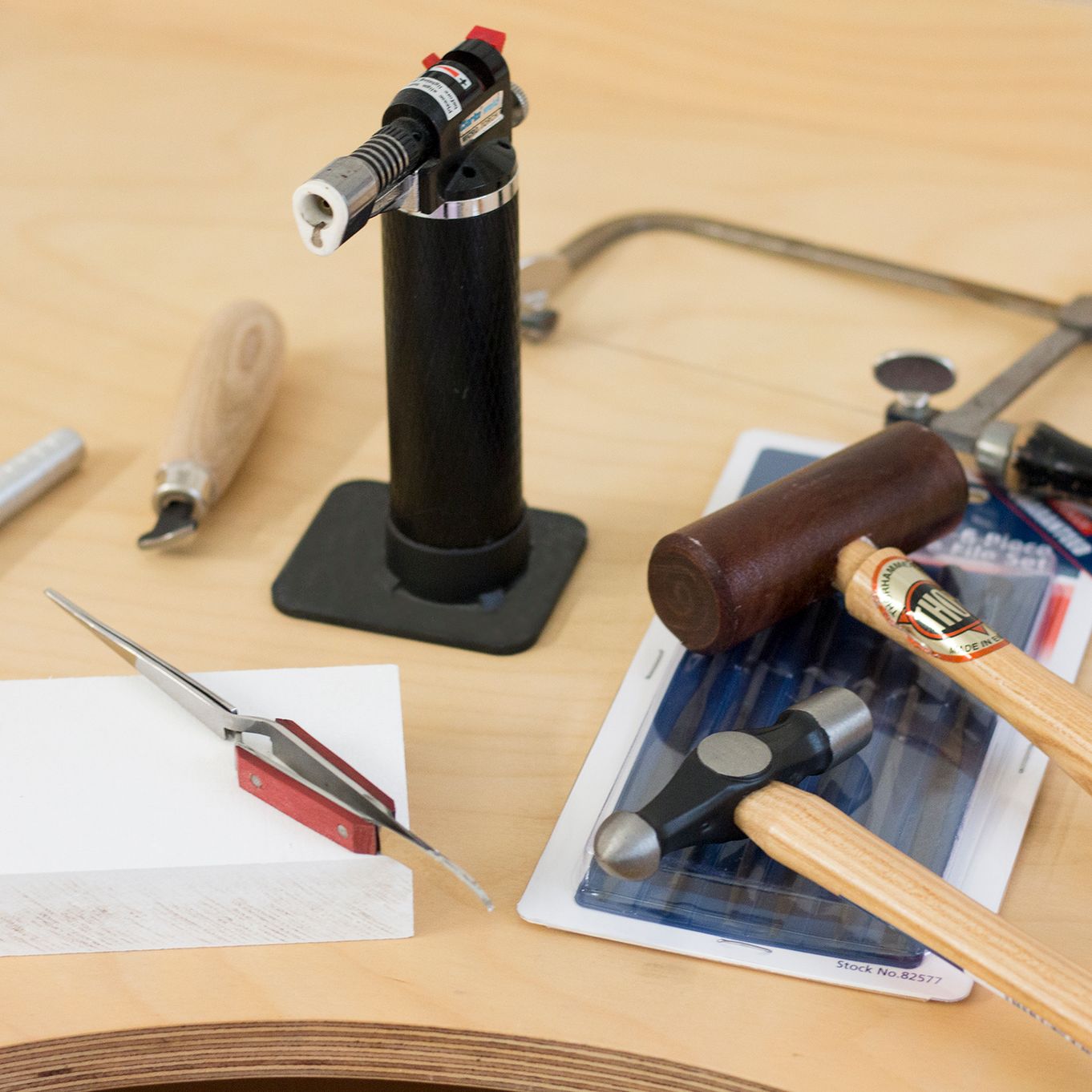 Explore our wide range of high quality jewellery making tools - all tried and tested in our workshop! From jewellery pliers, gas torches, hammers to polishing equipment.