A Guide To Using Mokume Gane Metal For Jewellery Making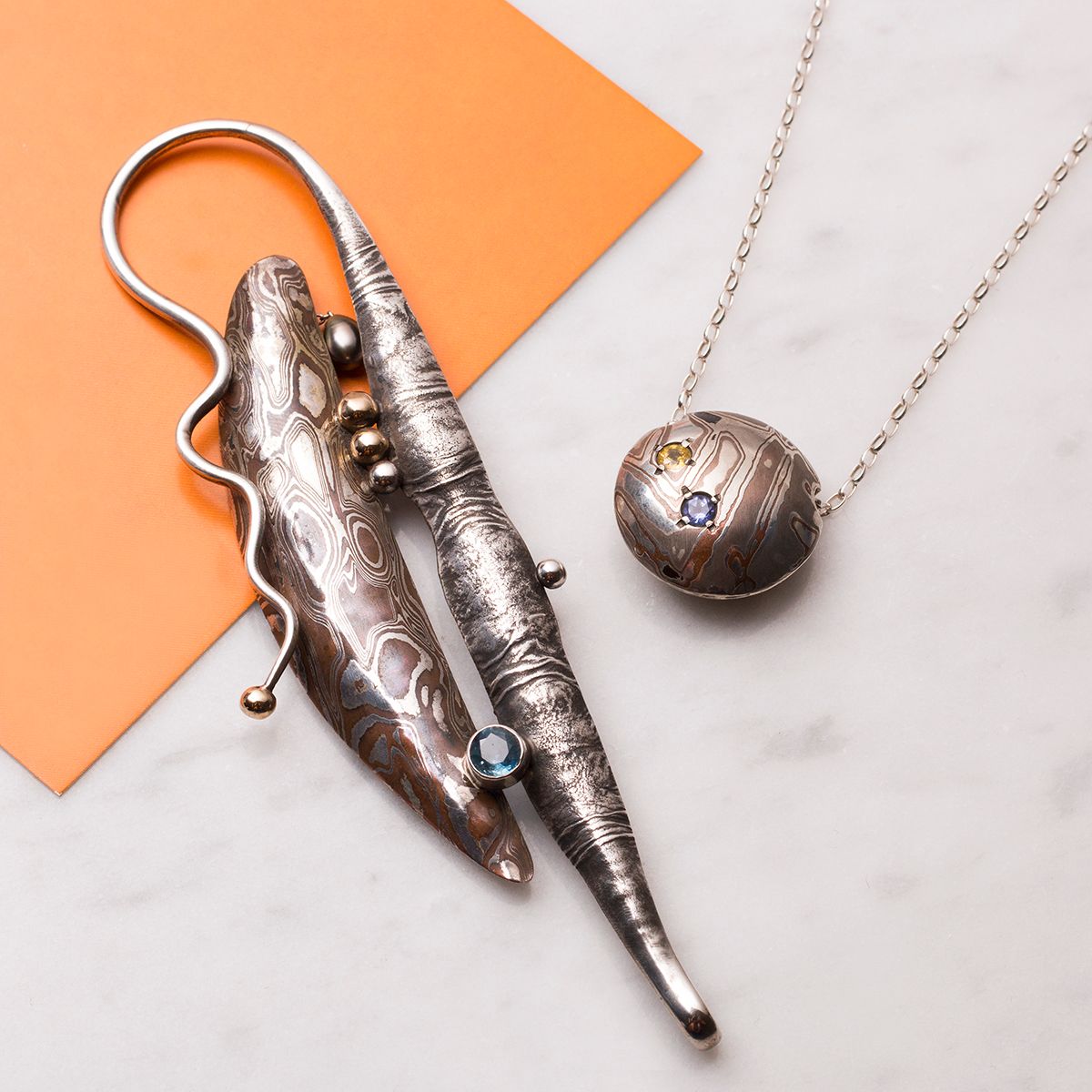 What is mokume gane?
Mokume Gane is a metal sheet made of approximately 25 alternating layers of sterling silver and copper sheet, hand worked to reveal wonderful patterns. The 24 gauge sheet (0.5mm thick) is made of multiple layers each less than 0.025mm and no solder is used in the bonding process! Mokume gane is Japanese for 'wood grain' which represents the wonderful swirling patterns that are made up of the contrasting copper and silver.
Above you can see our experiments with mokume gane where we made some brooches featuring gemstones that we were very happy with!
Do I need to treat mokume gane differently to silver?
Using mokume gane is no different to making jewellery with silver or copper. You can cut, polish and solder it exactly as you would with these metals. We recommend using a piercing saw to cut the metal into your desired shape and then, to finish and polish, work your way through the grades using sanding sheets or silicon polishers. Give a final polish with tripoli and rouge or a tumbler or barrelling machine for a high shine.
How to show the contrast between the copper and silver
Don't worry if you noticed while polishing that the contrast between the metals isn't as strong as it was when you started your project or immediately after soldering. This is simply because you are polishing the metals to a high shine and the copper has become very pale and shiny - this means the contrast of the pattern is not as obvious.
However, when the metal starts to oxidise again (which is a natural process) you will notice the copper areas become much darker and the pattern getting stronger. If you have worked with copper before you will know that when highly polished it has a very light pinky colour and after a few days or a week of being exposed to the air or being worn, you begin to get a lovely deeper colour which will begin to develop.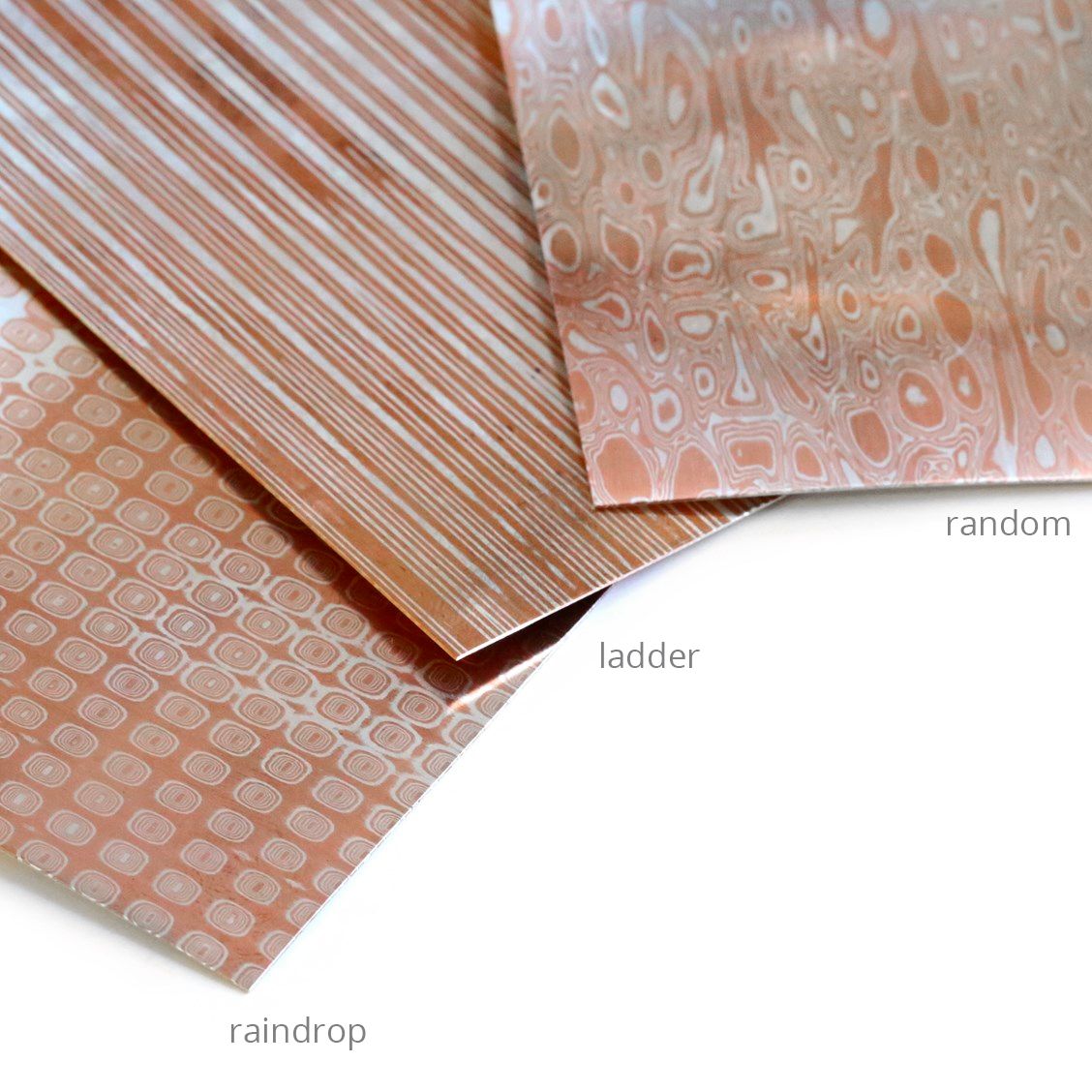 You can always treat your with liver of sulphur to encourage oxidation and to get a darker patina on the metal. In this case, use a diluted solution and take it slow so you can achieve the colour you want in a controlled way.
Eteching mokume gane
Etching will open the surface for patination and provide some dimensional topography to the metal. Multi etch used cold is the absolute best etch. But you may also use a 25% nitric acid solution. The silver will remain relatively untouched while the copper will be strongly etched - take care not to over etch. Ferric chloride and household ammonia which are much safer and slower may also be used. Please follow all safety procedures when using acids.
Can I use silver solder with mokume gane?
Yes silver solder will be suitable, as silver solder can be used with both sterling silver and copper which are the metals in the mokume gane.
The technical bit
The mokume gane previously stocked at Kernowcraft is 64% copper and 36% sterling silver by volume.
Melting point: 778°C / 1432°F
Annealing temperature: 677°C / 1250° F for one minute. Do not quench. Pickle in 10% cold sulphuric acid.
Soldering: sterling silver solder can be used.