How To Make A Textured Cuff Bracelet
This is a great tutorial for jewellery making beginners as it involves some basic skills that can be used in many other metalsmithing projects.
Guest tutor, Harriet shows you the step by step process of making a simple textured cuff bracelet. The width of metal used can be altered to create a chunkier cuff and you can also experiment with different hammers to create alternative textures!
This cuff can easily be adjusted to any wrist size by simply pulling apart or pushing together the ends of the metal.
Recommended Tools & Supplies
Follow Step By Step Instructions On Creating A Cuff Bracelet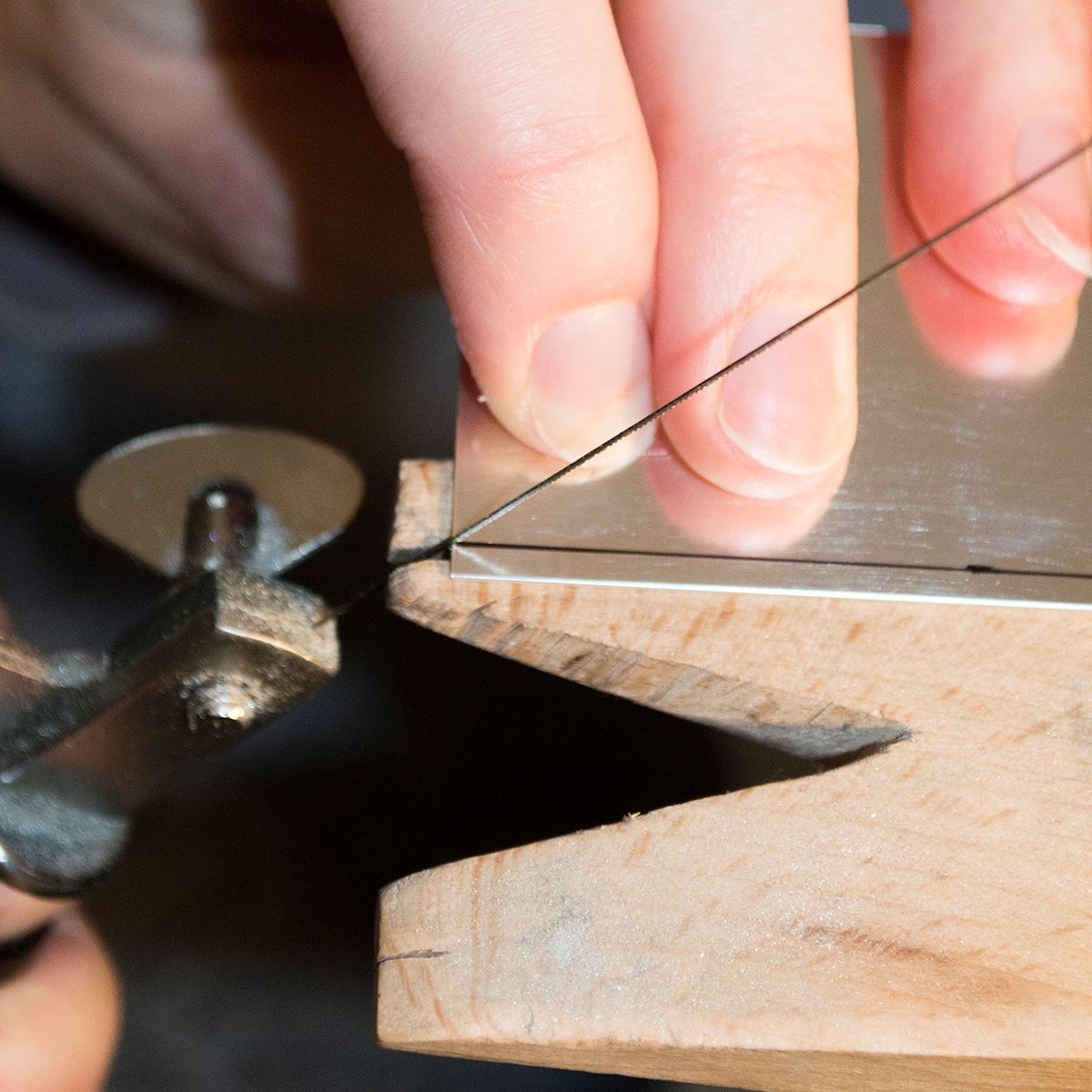 Step 1: Measure & cut
If your silver sheet is not already at the correct length and width you will need to measure with your ruler 3mm wide and 16cm long. Draw this onto your sheet in marker pen. Cut the strip with your jewellers piercing saw and use your bench peg for support.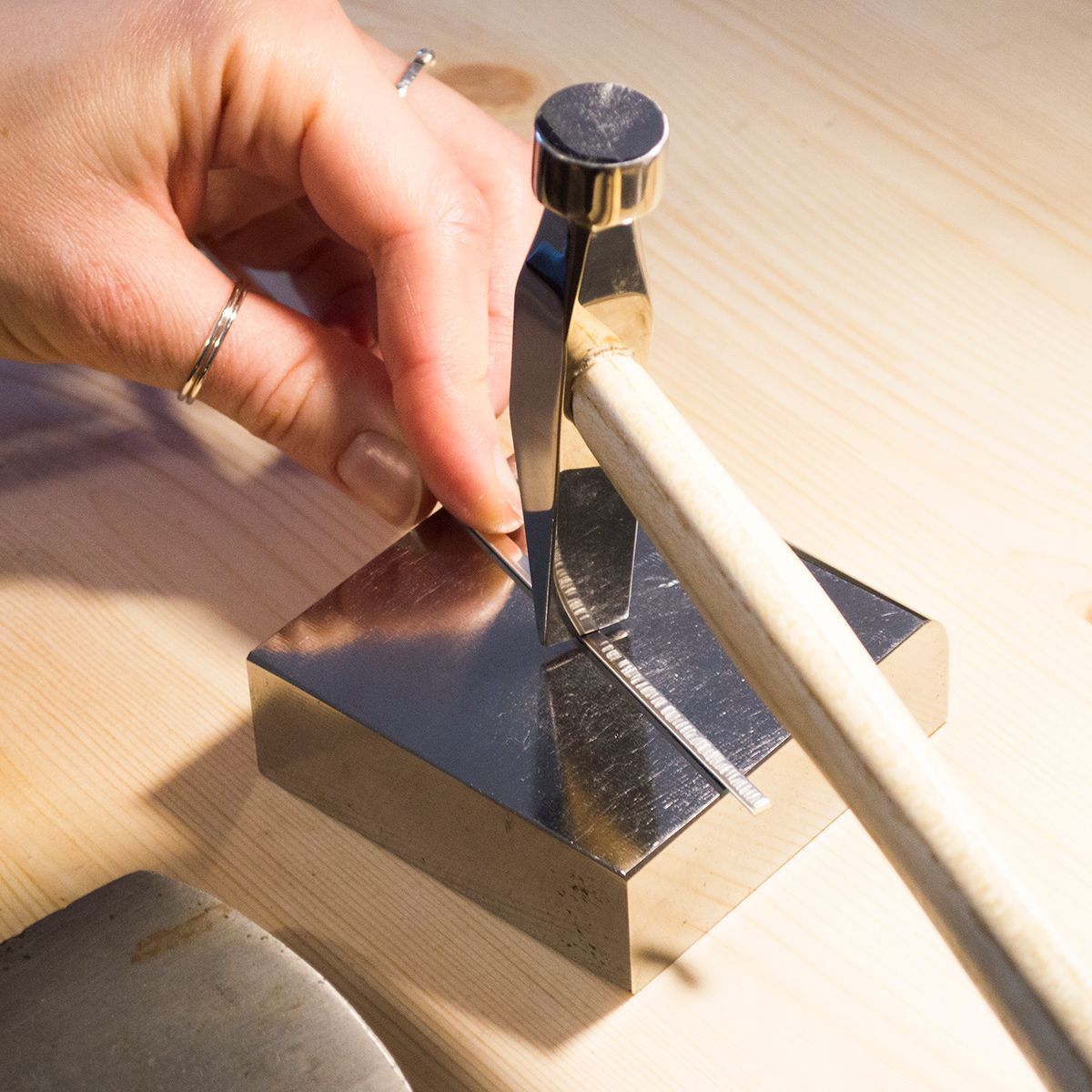 Step 2: Hammer
Rest the strip of metal on your steel block or anvil and begin to add texture to the entire length by hitting carefully with your cross pein or jewellers hammer. Make sure to cover the entire strip of metal with texture marks. It's important to note that if your strip bends a little, that's fine, we will straighten it out in Step 4.
Take care not to hit your fingers... take your time and do it slowly.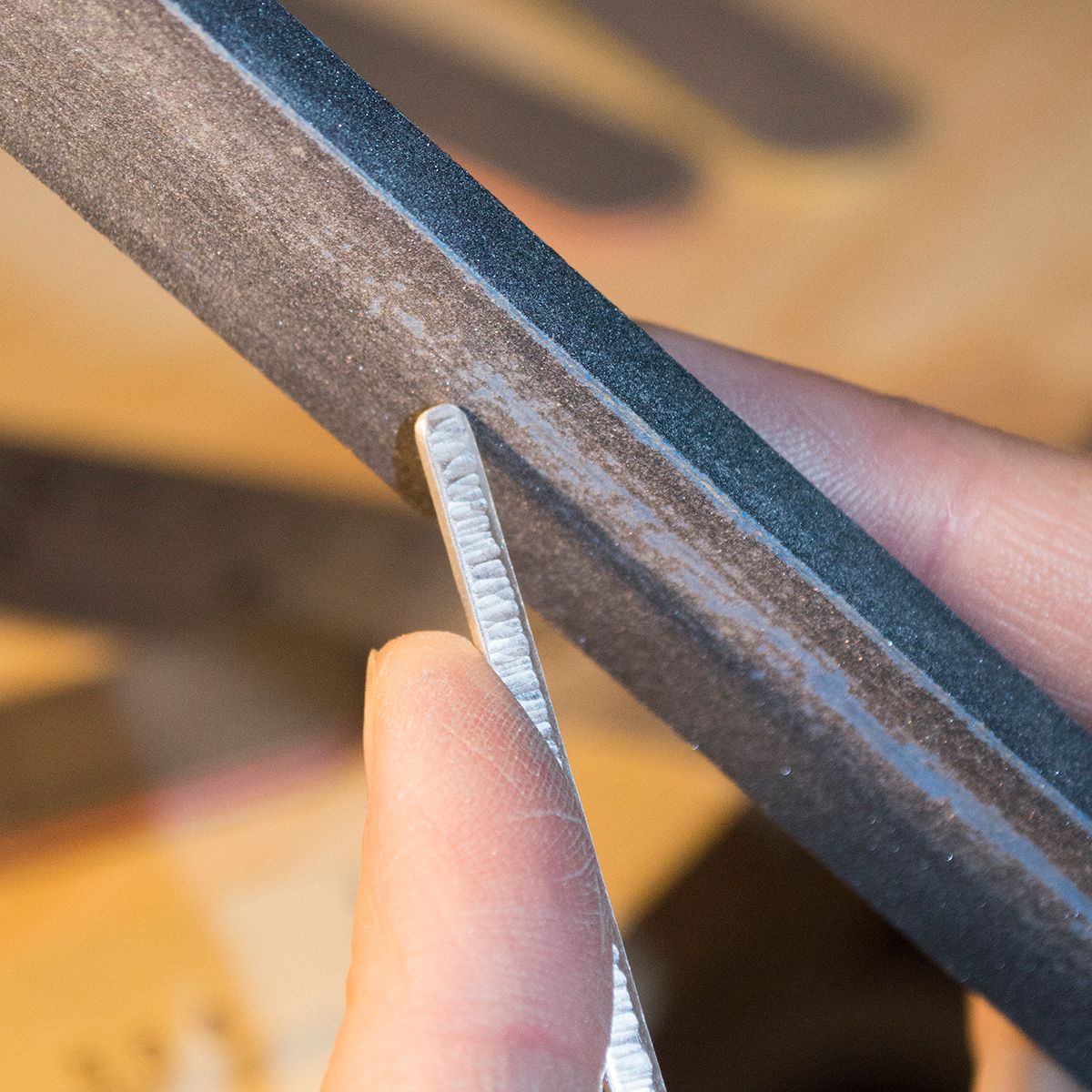 Step 3: Sanding the corners and sides
Using sanding sticks, sand the corners of the sheet into a rounded shape. You may want to initially use a file and then sanding sticks or a multi tool (such as Dremel Multi Tool) for a quicker process. Next move onto sanding the sides of the strip to create a smooth, even surface,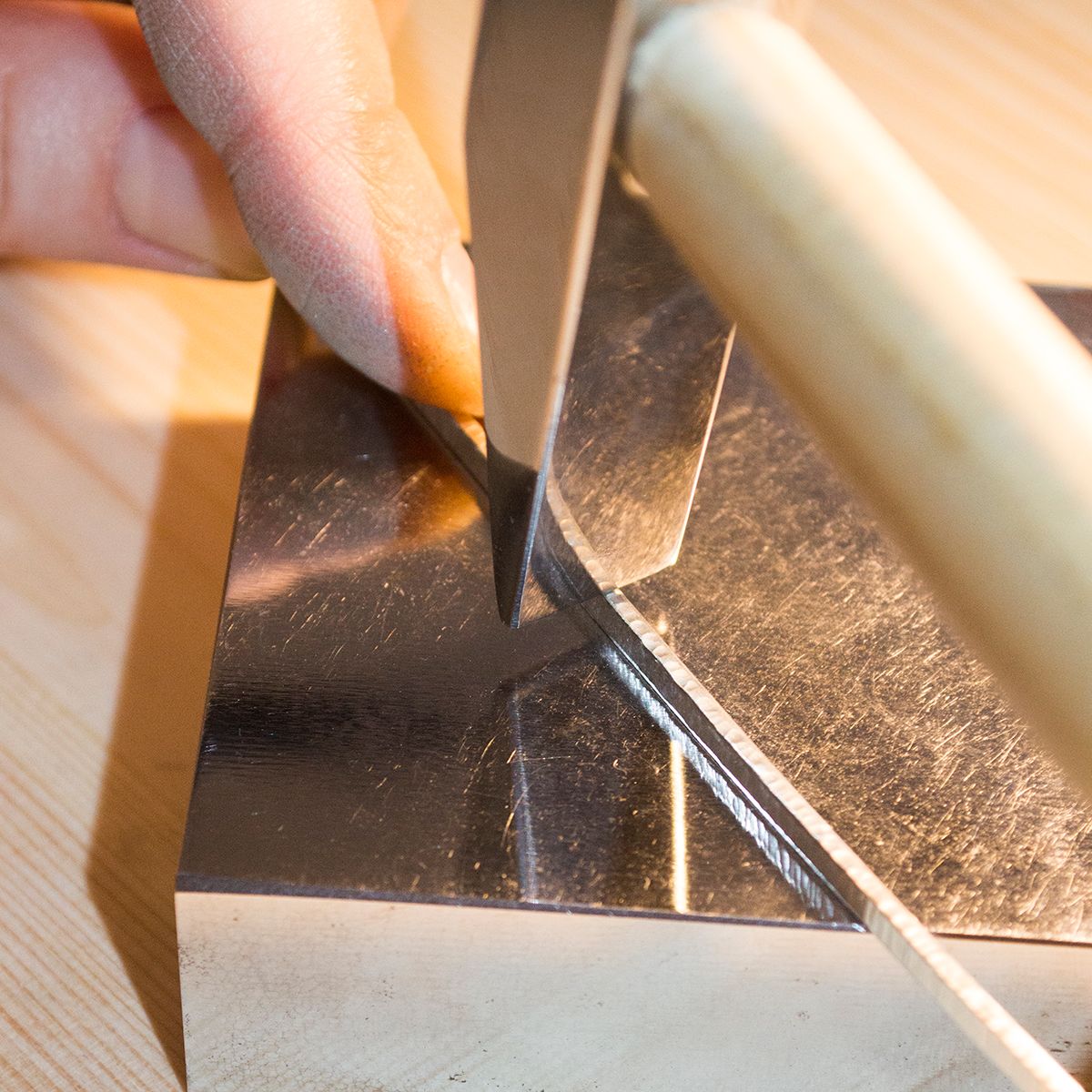 Step 4: Hammer the sides
Lay your strip on one of its sides on your steel bench block or anvil and holding it with one hand and your hammer with the other, carefully add texture by hammering gently. Turn your strip over and do the same to the other side. This process will straighten your strip if it bent after the initial hammering in step 2. It will also add a little texture to tie in with the top of the cuff.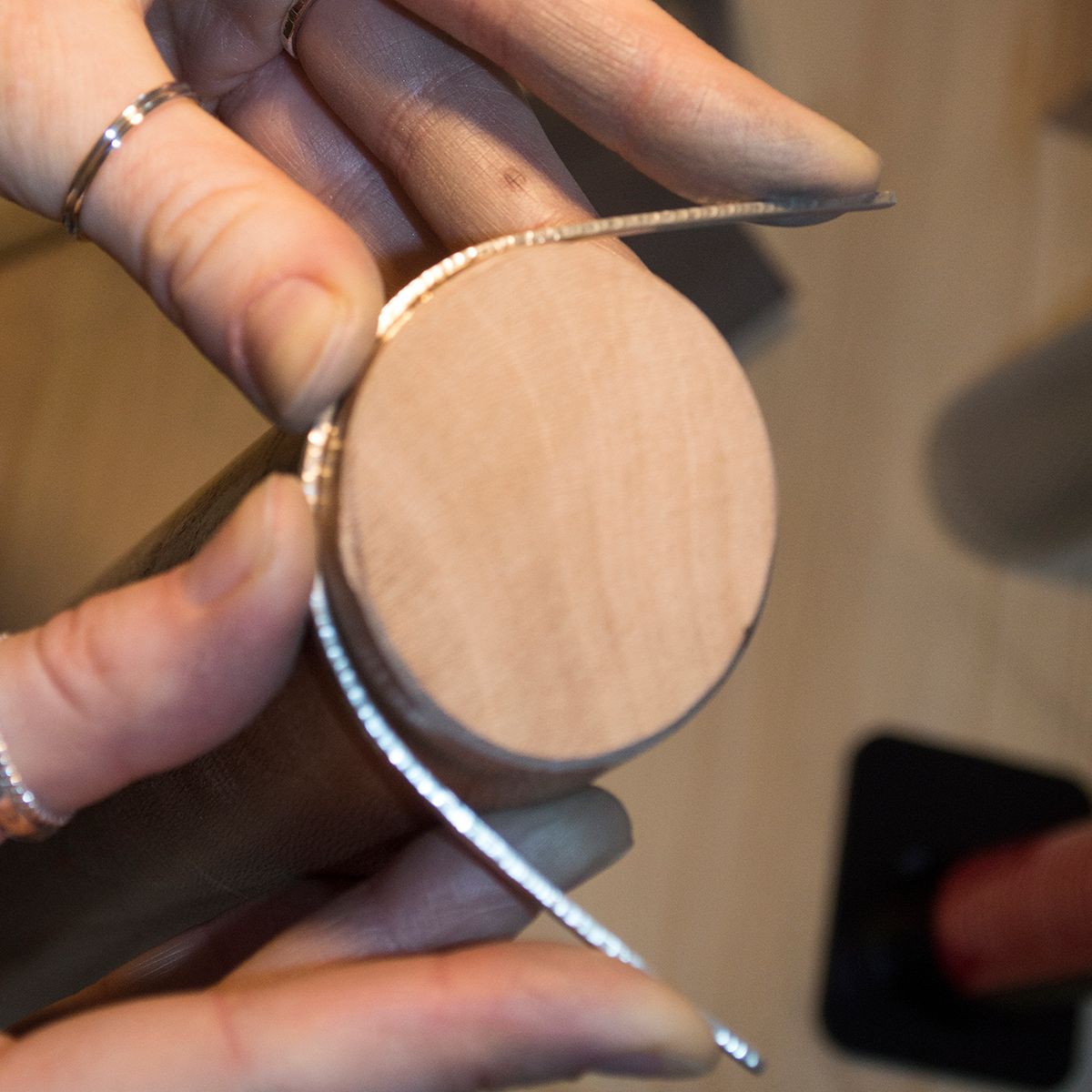 Step 5: Bending to shape
Find the mid point of your strip, put it against the top of your oval bracelet mandrel (with the textured surface facing out) and carefully bend it around as far as it will go.
Alternatively, if you don't have a bracelet mandrel, use a similarly shaped object or manipulate the sheet with your hands to form an oval shape (or as close to this as possible).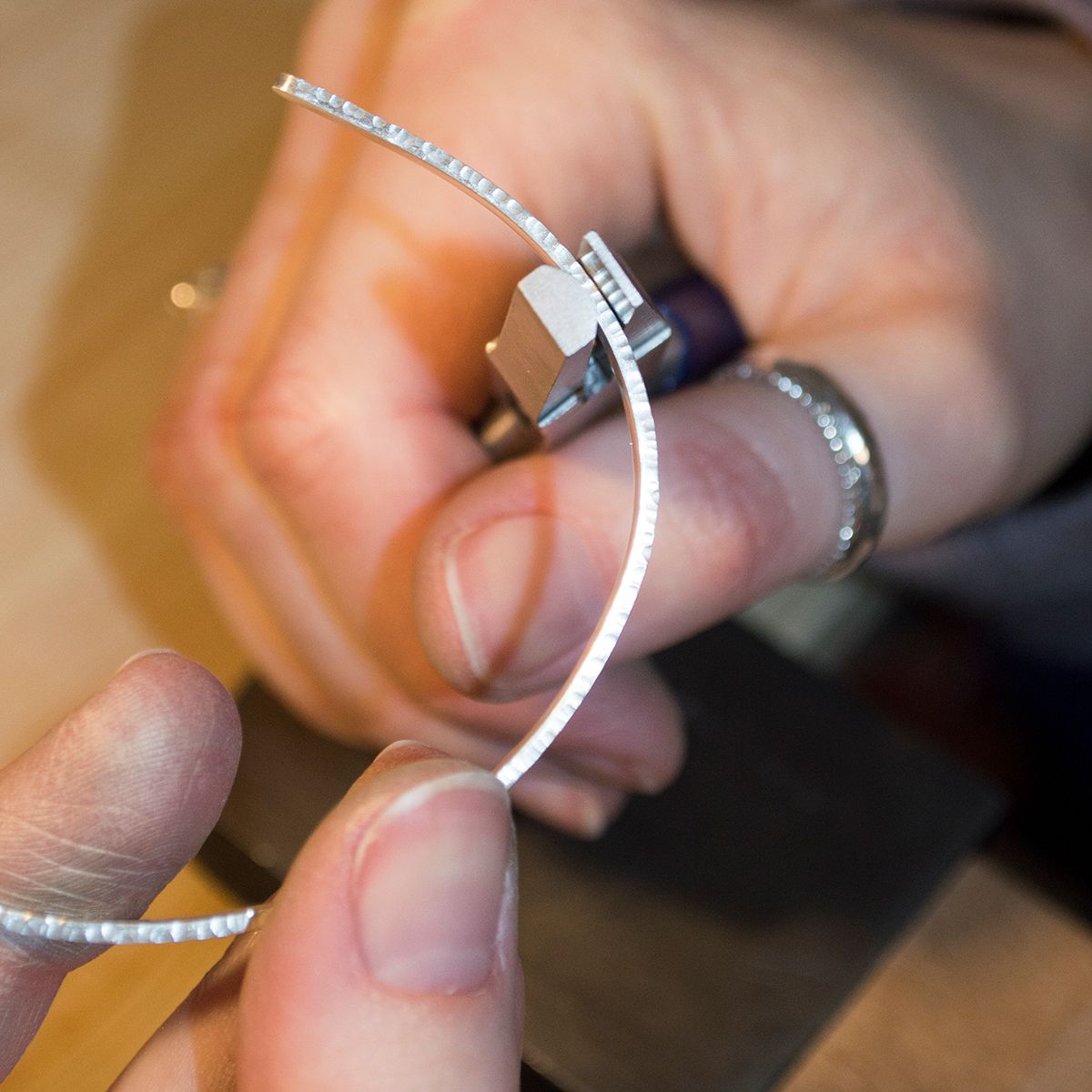 Step 6: Adjusting the shape
Using half round pliers adjust the shape of your cuff to form more of an even oval shape. I like to start from the middle and work outwards to each end.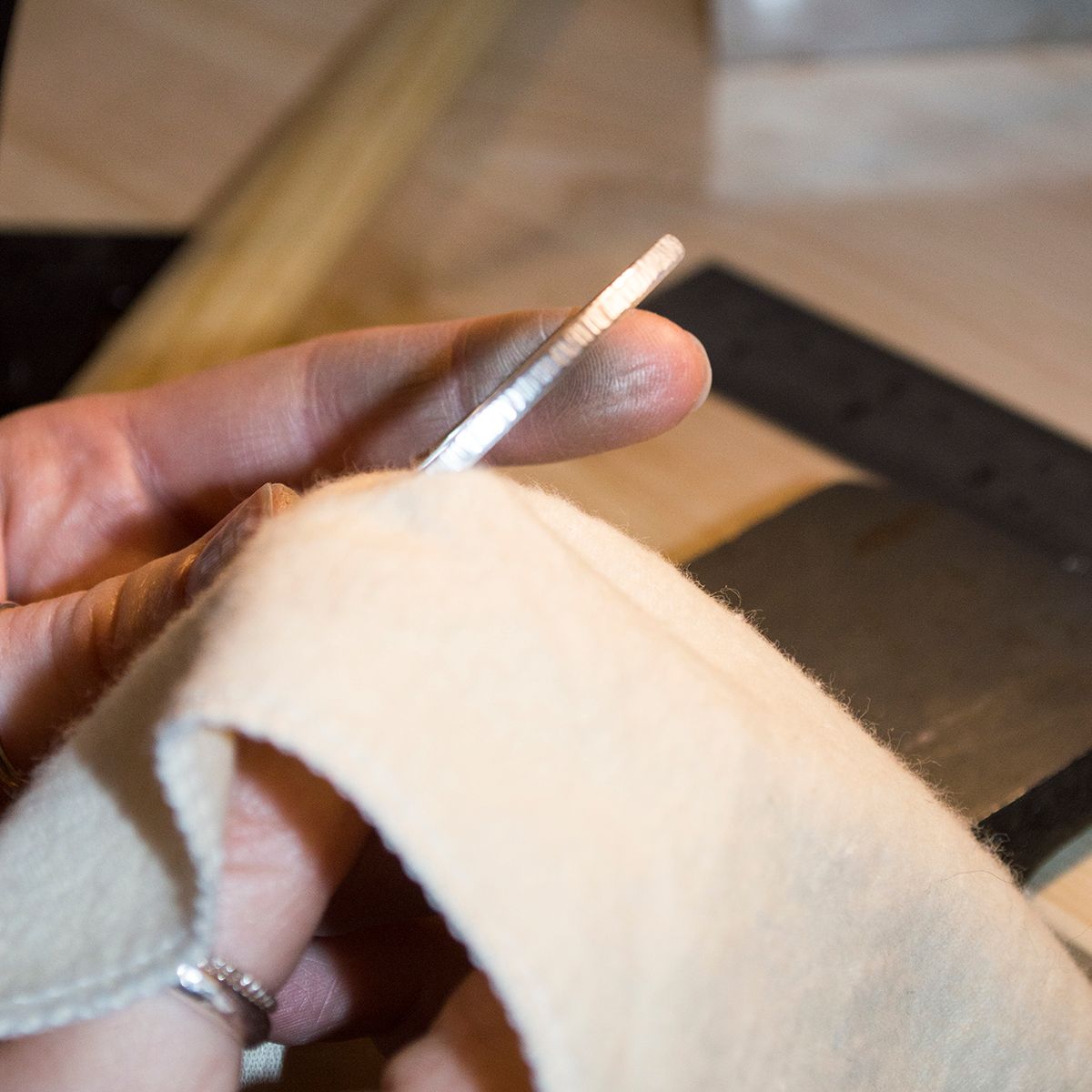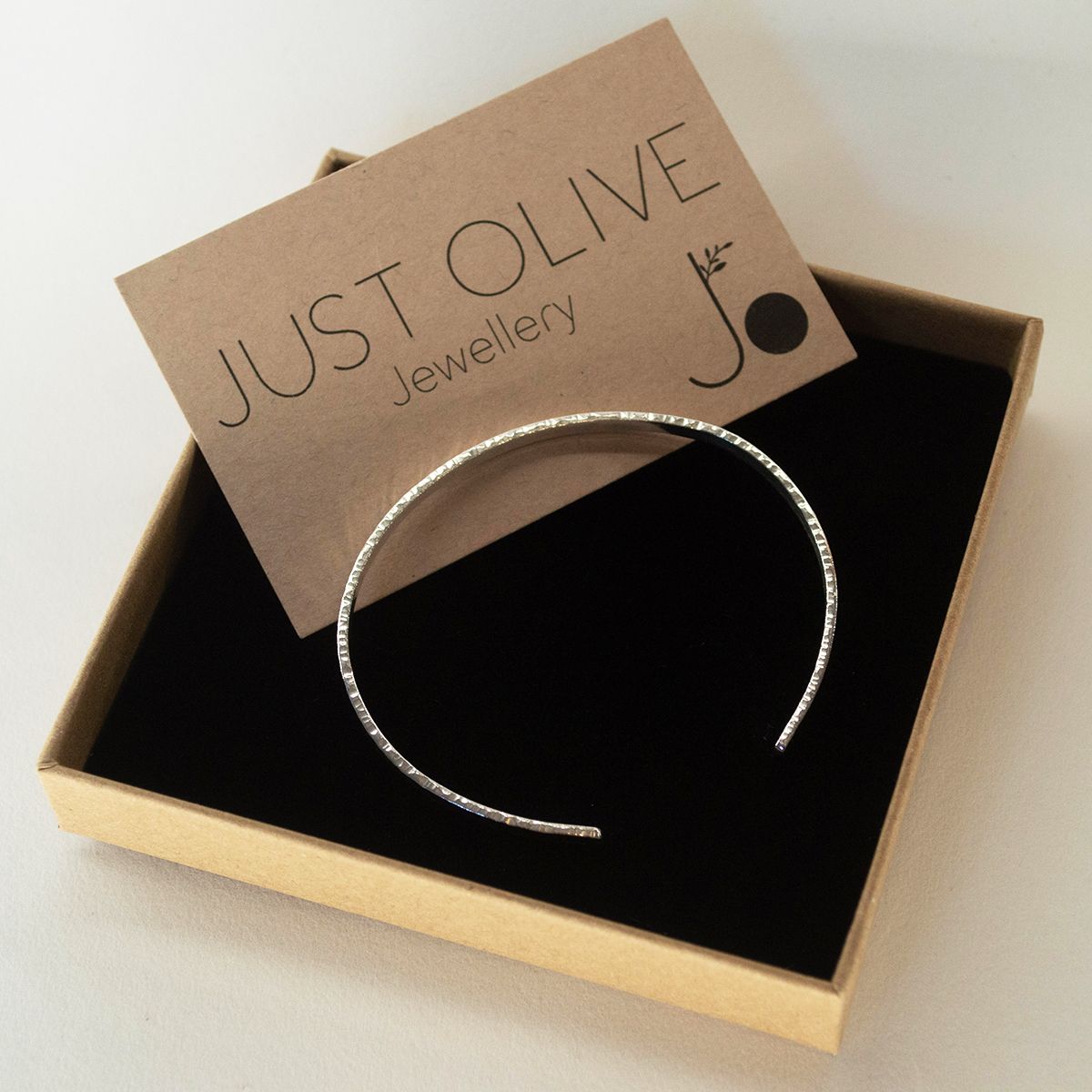 Finished!
Your textured cuff bracelet is complete!
Try creating alternative versions with different hammers or wider silver sheet.
Tip: Apply a layer of renaissance wax to protect the bangle and prevent it from tarnishing. You could also use some liver of sulphur to apply a patina to make that texture really pop!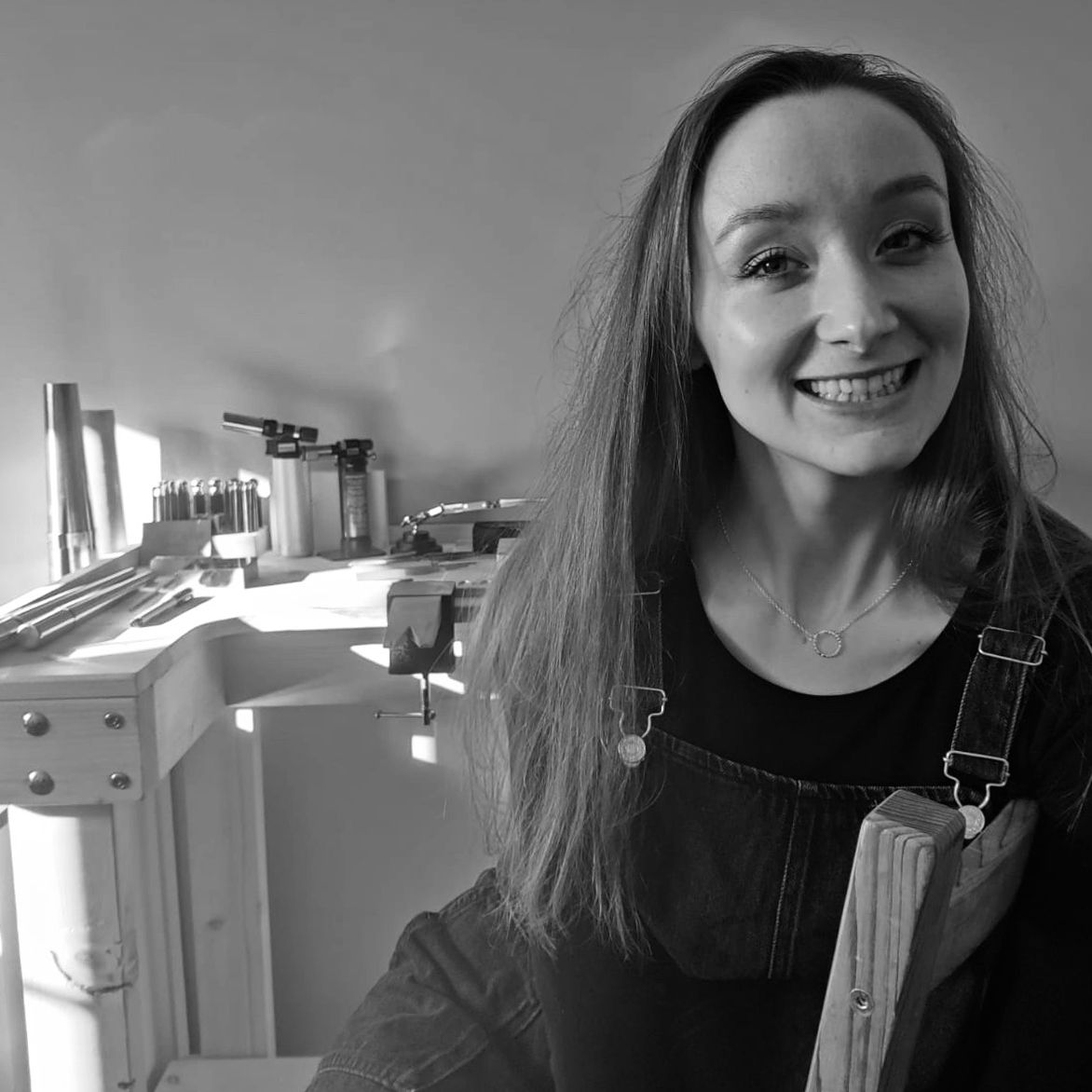 Meet The Guest Tutor, Harriet
Hi, I'm Harriet and I work from my little home workshop in Dorset. Last year I discovered silversmithing and loved it so much that I decided to put my Art teaching job on hold to pursue jewellery making full time. I had a few lessons with a wonderful silversmith and continued to learn and experiment by myself (with the help of the internet!).
I recently set up my business 'Just Olive Jewellery' and haven't looked back! I currently sell my handcrafted items on Etsy and document my 'behind the scenes' on Instagram.
---
Check Out Featured Products
Get the full tools and supplies list, all available to purchase with Kernowcraft at the top of the page.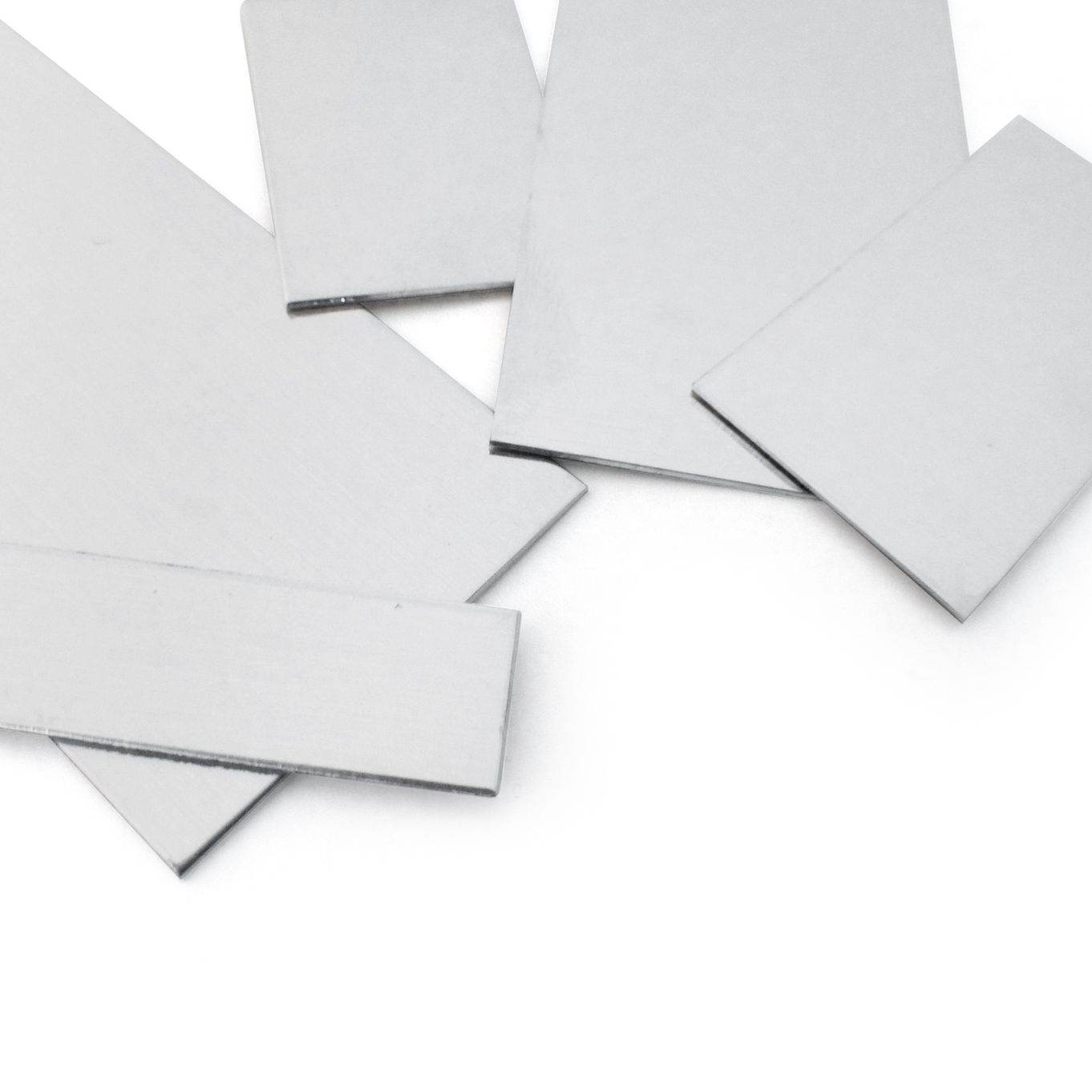 This project uses 1.5mm thick sterling silver metal sheet but you can experiment with different metals and thicknesses!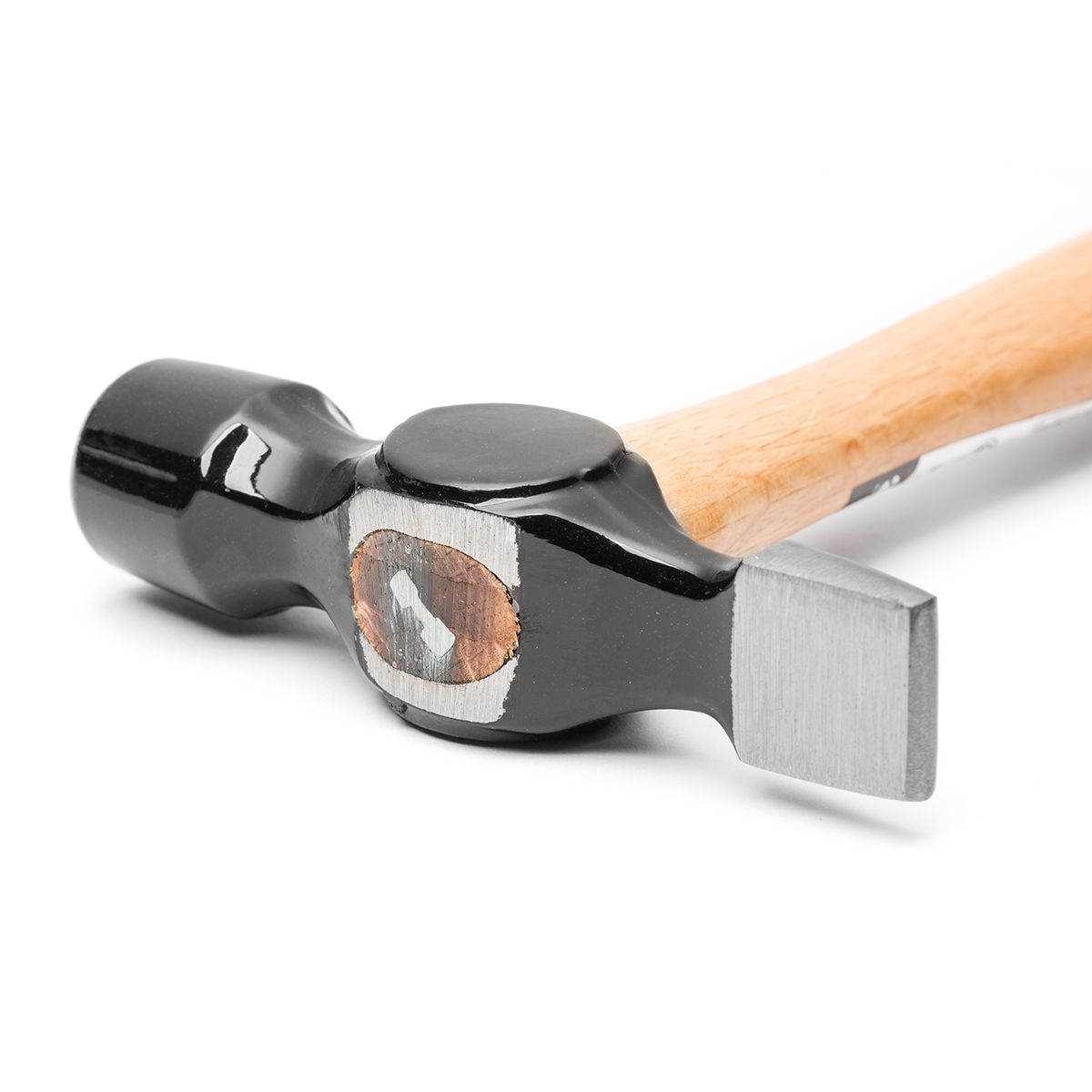 Explore our range of jewellery making hammers, each hammer will provide a different textured effect - so get creative and have fun with experimenting with the patterns you can create.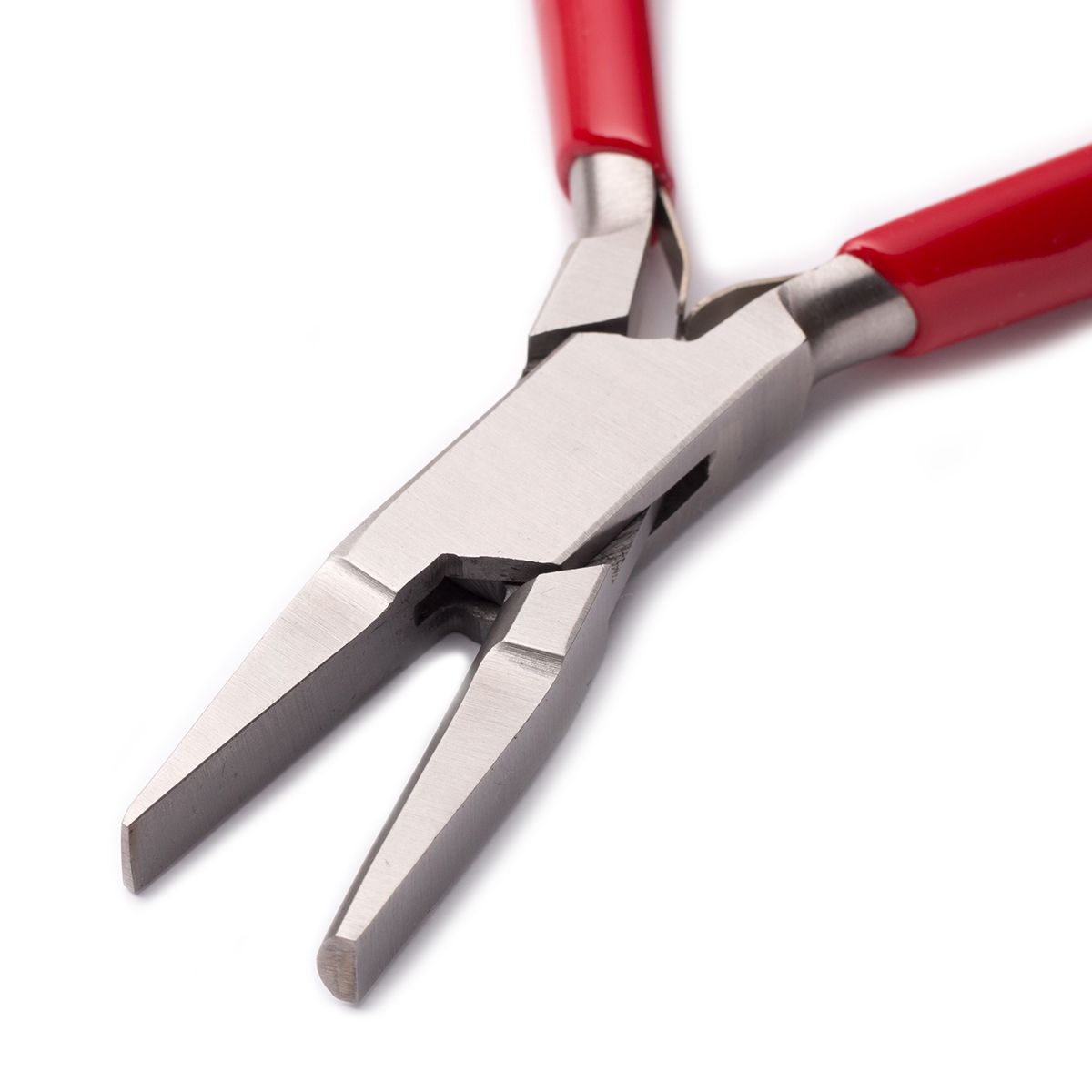 Half round pliers are perfectly suited for creating curves in metal sheet and D shaped wire. One of the jaws has a half round cross section for curving and forming and the other jaw is flat which helps avoid marking the metal so you can gradually work your way around, bending and shaping it as you go until you achieve your desired shape.