Jewellers Hammer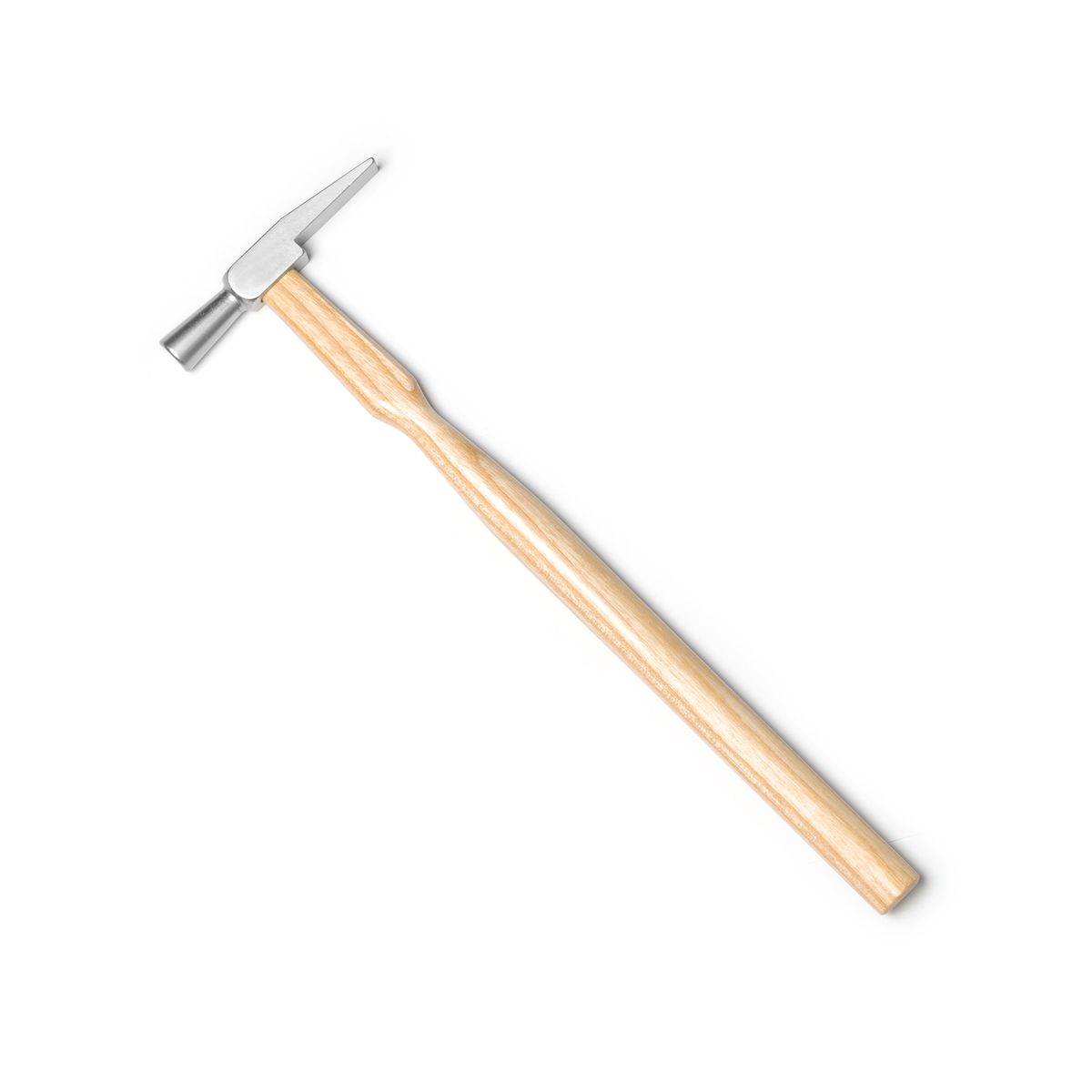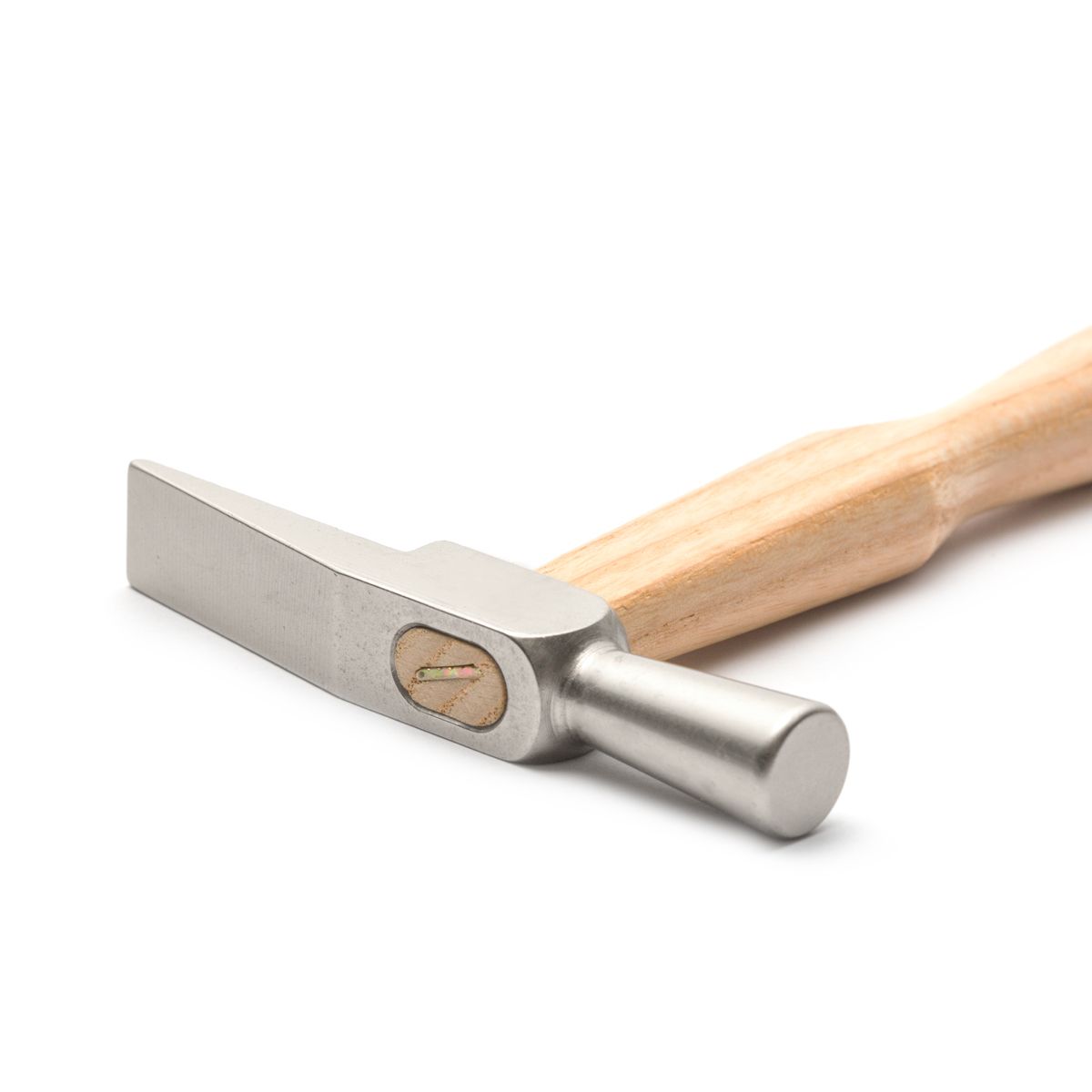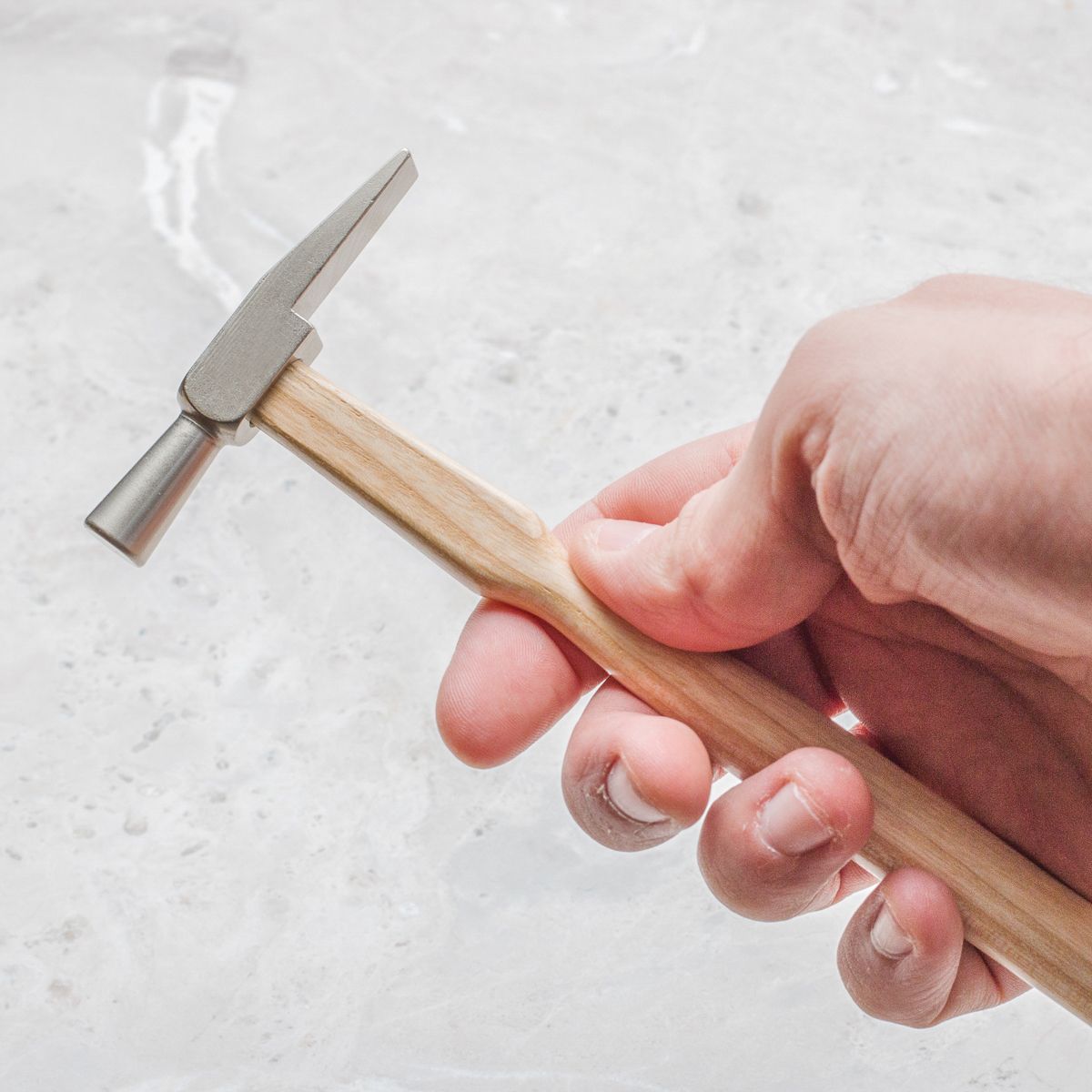 Sorry, this item is currently not in stock.
This A*F Switzerland jewellers riveting hammer is sometimes known as a watchmakers hammer. It is a delicate, lightweight hammer which is perfect for light, precision work such as riveting.
As well as being ideal for driving and spreading rivets it can also be used for precision adjustments to jewellery forms and for flattening fine wire. The chisel end can also be used to create a lovely, stripy 'bark' effect on sheet metal.
Size: approximately 23cm (9") in length
Weight: approximately 58 gms
Striking surface approximately 10cm diameter
Click below to read our helpful pages:
Product code: C76