Tripoli Polish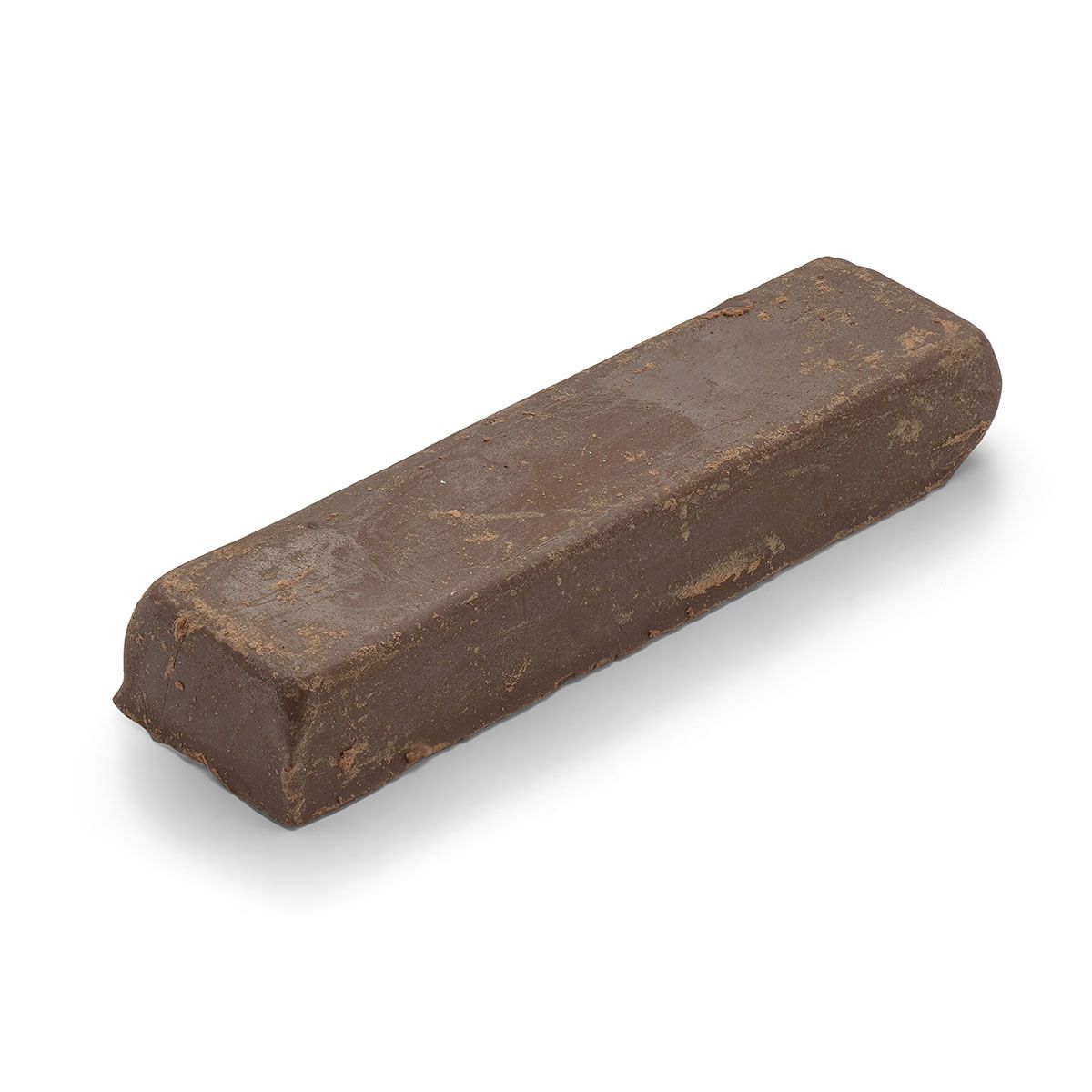 This bar of tripoli pre-polish is perfect for removing fine scratches from metals and preparing the surface for polishing with rouge.
How to use: Tripoli will remove light marks but any deep scratches will need to be removed first; use wet and dry sanding sheets or sanding sticks to remove any deep marks and then use tripoli to prepare your surface before finishing with rouge for a sparkling finish.
Don't forget, if you are using both compounds you will need separate mops for each as even a small amount of tripoli can contaminate your rouge and prevent you from creating a mirror finish.
Weight: approx 50-80g
Remove fine scratches
Consists of miniscule abrasive particles all held together with a binder
Best used on a polishing mop (we supply large swansdown mops for use on a bench polisher or small, soft polishing mops for use on a hand drill)
Can also be used on tough fabrics, leather or even string (useful for polishing hard to reach places) if you are not afraid to use a bit of elbow grease!
Sold individually
Click below to read our helpful pages:
Product code: C22