Repousse / Chasing Hammer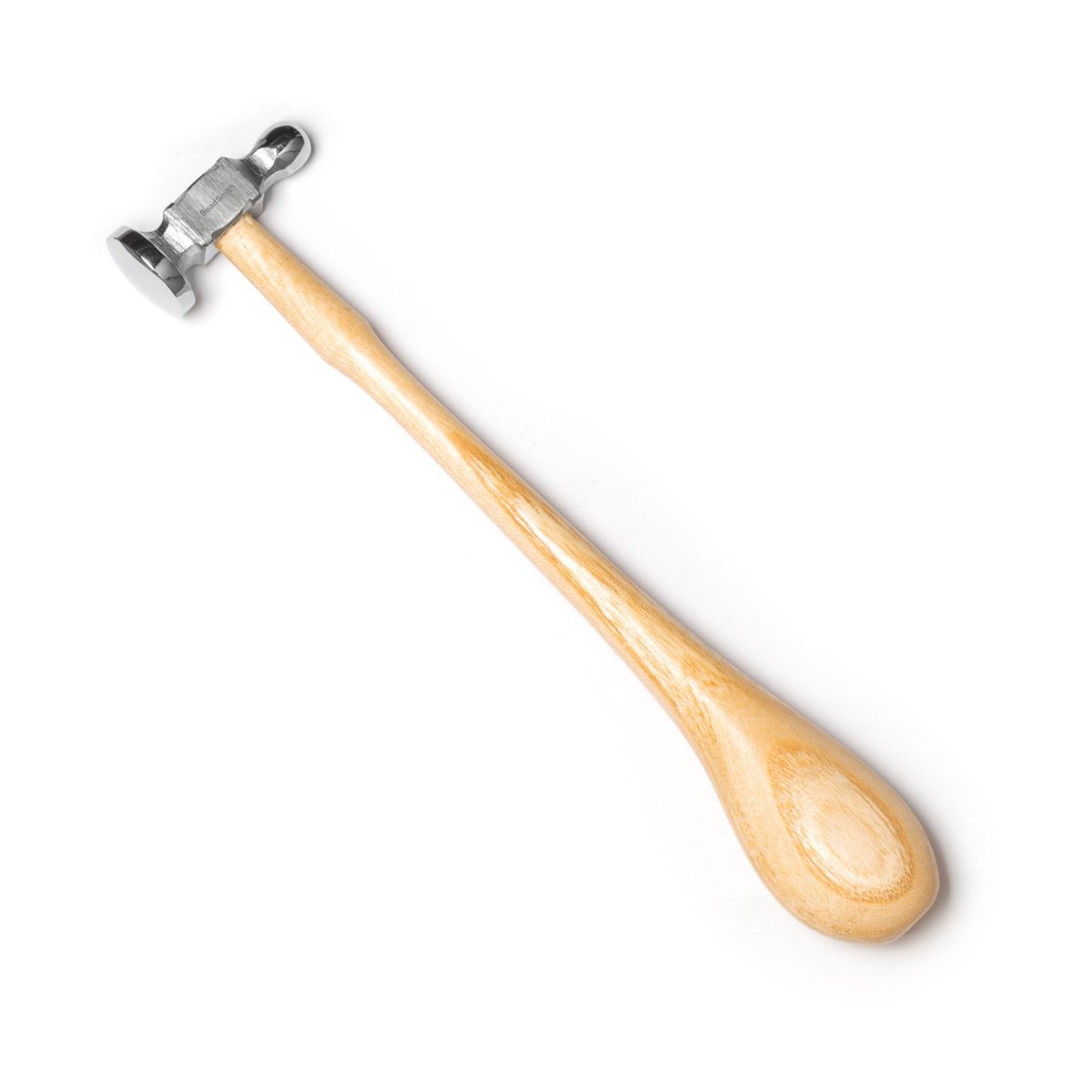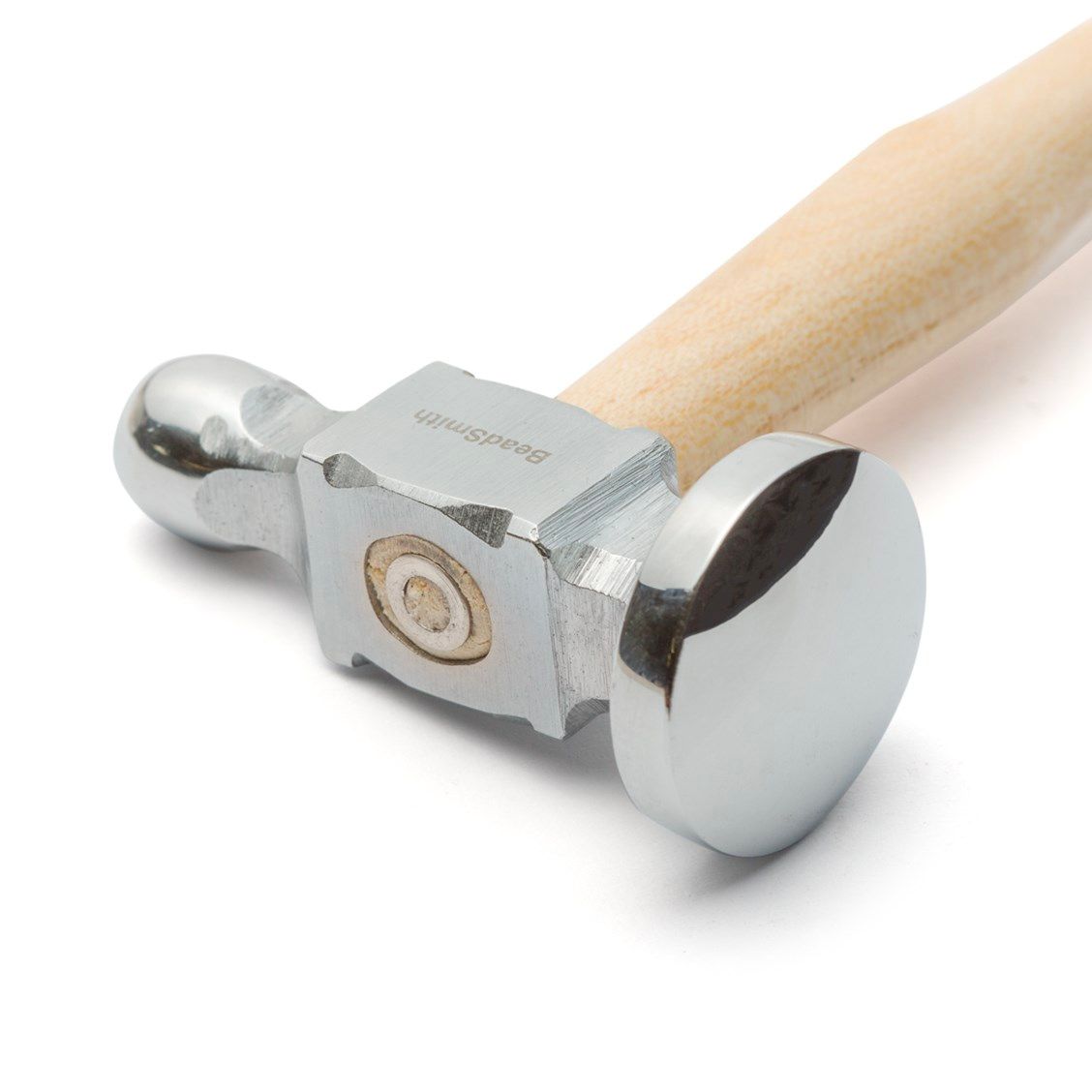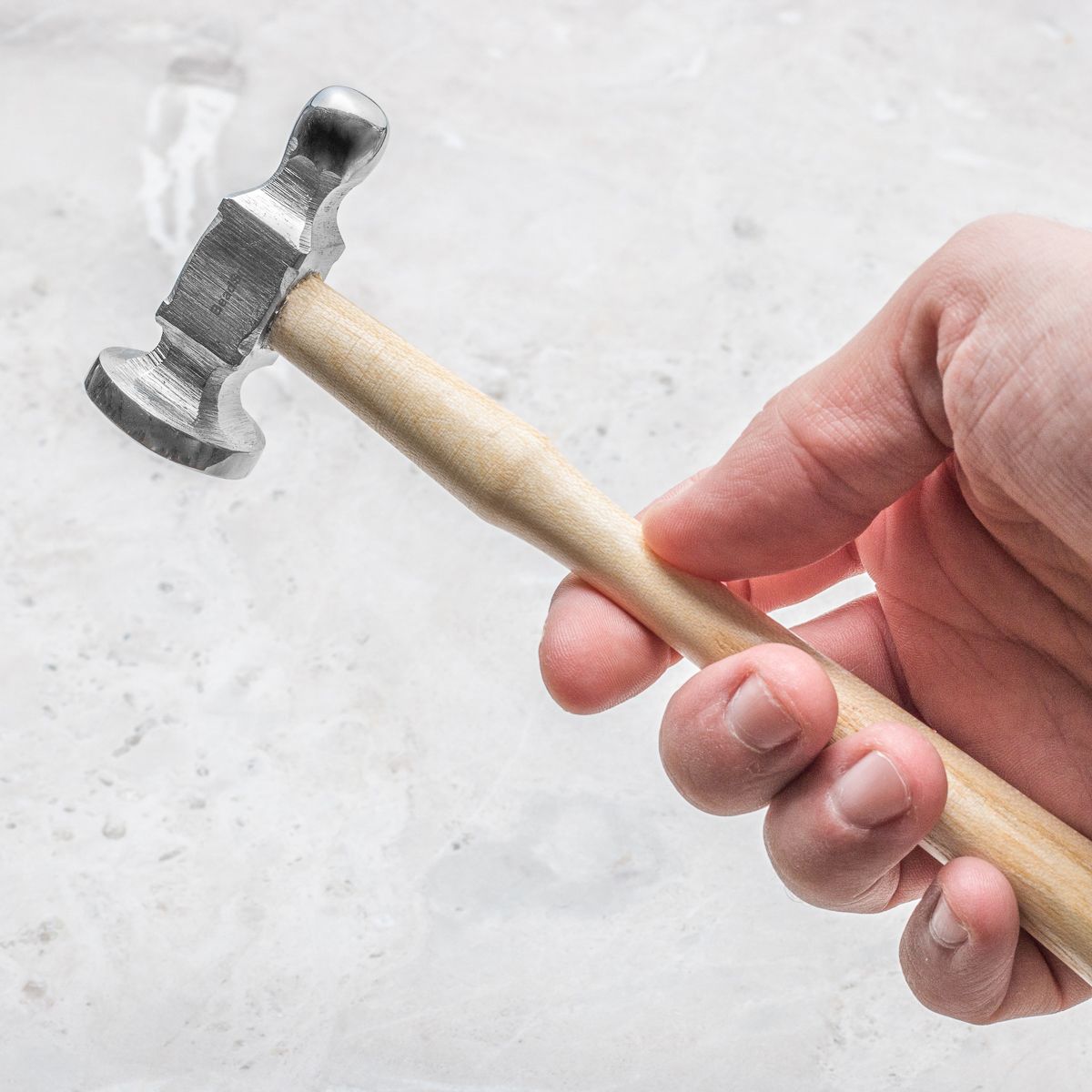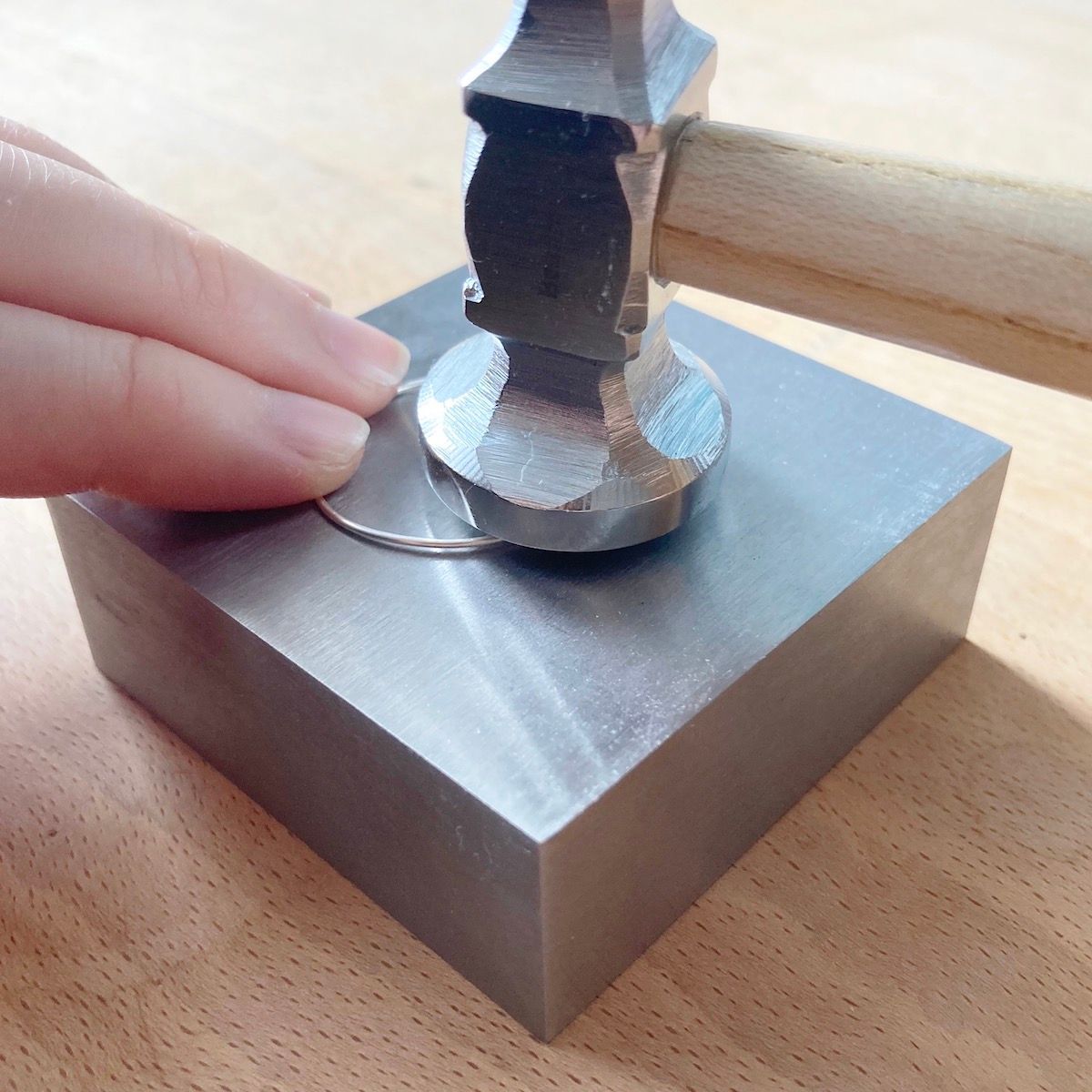 This repousse hammer (sometimes called a chasing hammer) is a versatile tool for forming and raising shapes from sheet metal.
The word 'repousse' comes from the French verb meaning 'to push back' and it is one of the oldest metalsmithing techniques in the world. Sheet metal is supported in a bed of warm pitch and punches are struck against it to bend and stretch it from the reverse to raise a design.
Size: approximately 27cm (10.5") in length, heads measure 14mm and 28mm in diameter
Weight: 113 gms
This hammer is good for directly striking metal sheet and wire on a steel block, anvil, sandbag or on a stake to form complex curved and folded shapes
The highly polished face gives a large striking area and is slightly domed so the edges will not leave marks
The rounded end can be used to achieve a hammered texture
The wooden handle is shaped specifically for repetitive hammering work so it is comfortable to hold and the shape of the rounded end helps it to naturally return to the correct position to aid the hammering action
Click below to read our helpful pages:
Product code: C77