The Handmade Jewellery Business Christmas Checklist
The Christmas season is one of the most exciting yet busiest time for a jeweller running a small handmade business! To succeed, means preparing your Christmas strategy, products and campaigns far in advance. With shoppers looking for gifts starting from the end of October, this means you need to get a shake on in the summer months! In this blog post, we give you some top tips of how to get prepared.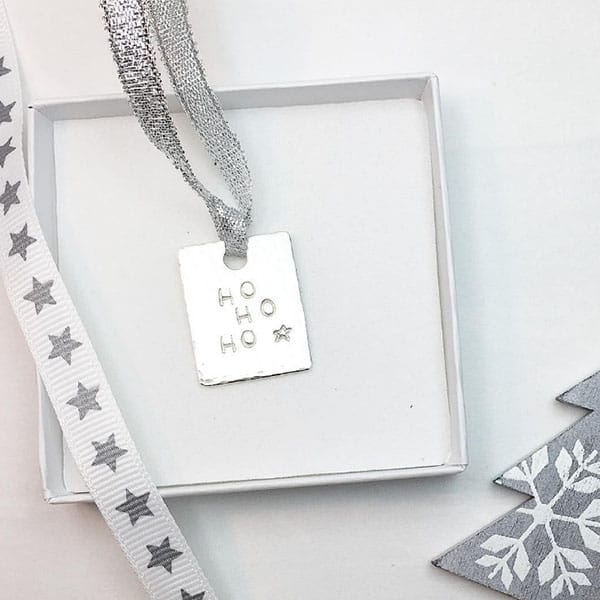 1. Stock up on supplies and packaging
Make sure that you have stocked up on all the necessary jewellery making supplies and packaging you need, this will save you time and worry in the lead up to Christmas. If you need something quickly from Kernowcraft, opt for next day delivery (full delivery information found here) or if you're in need of a special stone, use the special instructions option in the shopping basket or get in touch with us and we'll do our best to find the most suitable stone for your design.
2. Organise your space
There's nothing worse than making jewellery and being unable to find the right tools or supplies for the project you're working on! Spend some time to have a good clear up of your working space, ensure that everything is organised, labelled and is easily accessible. It's also worth considering how comfortable you are in your space and think about how you can improve your workspace, whether that's adding additional lighting, getting a comfortable chair or even adding some plants to make it feel more homely! Whatever is going to improve your productivity is worth doing before that Christmas rush.
3. Plan your product range with best sellers and stocking fillers
Plan your product range by taking a look at your best-selling designs and researching current trends. Having a range of your best sellers as well as little stocking fillers, with a varied price range will add interest to your shop, while attracting both existing and potential customers.
4. Do a survey
Unsure what products you want to sell this Christmas? Get feedback and insight from your customers - whether you send a survey through your newsletter or simply ask your followers on social media. Find out what products your existing and potential customers would like to see stocked in your shop this festive season and get planning!
5. Create a marketing strategy
Who is your target customer and how will you reach them? The steps you take to achieve this will be how you market your handmade business. Ideally, it would be great if you could just make your designs, list them online and watch the sales roll in. Unfortunately, a little bit of promotion is probably needed! This could be posting regularly on social media and building your following, creating adverts, featuring in magazines, writing blog posts, sending weekly newsletters or through word of mouth. There are so many ways to get your business out there, you just need to experiment and find out what works for your business.
Read blog post: 11 marketing tips for your handmade business
6. Run An Offer
Part of your marketing strategy could include running sales, offering free delivery, free gifts and offers. This encourages people to engage with your business and make a sale – besides, who doesn't love a freebie?
7. Create a content calendar
Once you've created your marketing strategy, we'd recommend creating an excel spreadsheet so it's easy for you to see your upcoming content and promotions. This will make the task seem less daunting and prevent you from losing track of what your plans are.
A great way to stay organised and not become overwhelmed by your to-do list is by finding useful websites and apps to help you. Trello is a great and free website which allows you to categorise your tasks, where you can add deadlines and mark them as complete. Social media is very time consuming and can be such a chore if you don't enjoy it! Luckily, there are plenty of free scheduling platforms, so you can schedule content in advance – take a look at the app, Later for an example.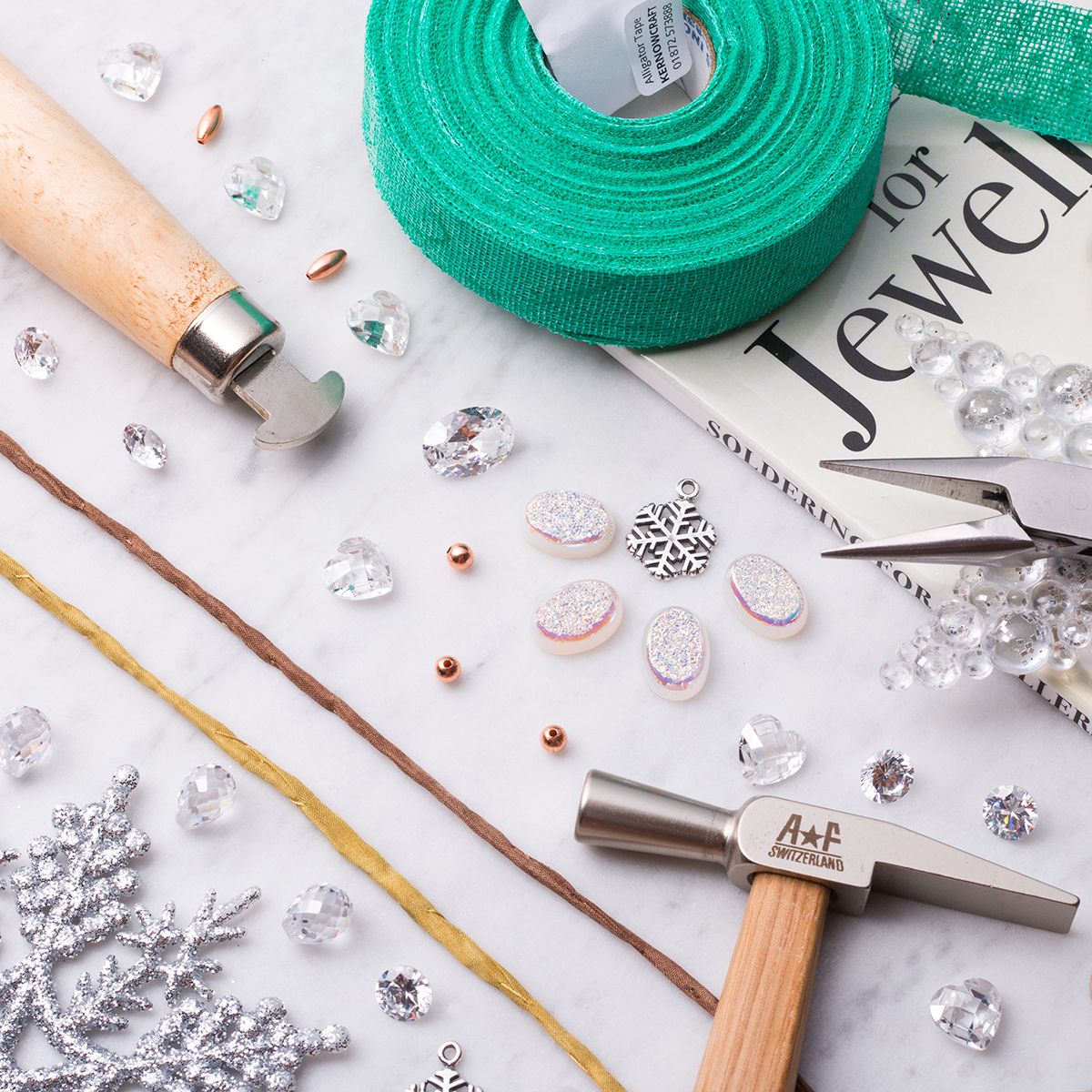 8. Create collections
If offers aren't for you, you might want to consider creating collections to not only add interest to your business but make it easier for shoppers to find what they're looking for. This could be as easy as separating your items from rings to pendants, or adding collections such as 'stocking fillers' or 'jewellery under £20'.
9. Update your photography
Photos of your jewellery can make or break a sale! Now is a great time to look through your current product photos and see if there's any way you can improve them to encourage shoppers to make a purchase. Ensure your listings have clear, bright and in focus photos, with plenty of additional photos such as the piece being worn. This is also a time to experiment with photos and video for your social media, add a festive feel to your photos and build a buzz around your brand.
Read blog post: The ultimate photography guide for jewellery
10. Draft newsletters and build your email list
If you don't already send email newsletters, now could be a good time to start building your subscriber list before Christmas is here. Encourage existing customers to sign up to your newsletters, whether that's through your website or social media channels. You could also offer an incentive, such as offering free delivery, an offer if they sign up or that they'll be entered into a prize draw to win a gift voucher. Create a schedule, plan your newsletter content and spend time scheduling newsletters in advance, so you don't have to add it to your to-do list each week.
Read blog post: Sending newsletters for your handmade business
11. Run a competition
Running giveaways on your social media platforms is a brilliant way to increase brand awareness, followers and engagement. You could give your followers and customers a chance to win a piece of jewellery, custom order or a gift voucher, the choice is yours. Don't forget to ensure you are following the social media platform's policies on giveaways and competitions.
Read blog post: How to run a social media giveaway for your handmade business
12. SEO review your shop
Search engine optimisation (SEO) is an important factor in running an online business, this is how you get traffic to your business. Take time to go through your current listings, ensuring relevant key words for your business such as 'Christmas gift', 'handmade jewellery' are included in your titles, tags and descriptions.
13. Up your customer service
How will you ensure your customer service is better than ever this Christmas? Hopefully you will be getting lots of sales, which probably means you'll get a few messages, questions and queries about orders. As a handmade business, you've got that human touch most large companies can't offer – go that extra mile to make your customers feel special whether that's a thoughtful message or a handwritten note with their order.
14. Schedule in some down time
Don't burn yourself out! Although Christmas is a busy time of year for jewellers, make sure you give yourself some down time so you can get back to work when you need to. That's the beauty of preparation, make sure it's all planned and ready to go so you can enjoy and focus on making those sales.
Good luck!