Creating A Logo For Your Jewellery Business
If you're serious about turning your hobby into a business, you'll need a logo. Your logo is the identity of your business, an image your customers know you by and a chance to draw in new customers.
We hope this blog post explains the importance of having a logo and what you need to keep in mind during the design process.
What Is A Logo?
A logo is a visual symbol or design that represents your brand and products, becoming the foundation of your business.
It can range from a simple typography image, an illustration or maybe a simple photo of yourself. Your logo will be used in everything you do, from your website, social media, graphics, business cards to packaging.
Think Branding
Creating a logo needs to be part of the development of your brand. Having a brand in place will help you create a logo by using your brand's colour palette, fonts and overall visual aesthetic.
By understanding your brand, this will make it easier to create a logo that fits with your brand, making you stand out from your competitors.
Read our blog post on creating a brand for your handmade jewellery business.
Be Professional
Having a logo is a professional step in building your business and brand, this shows your customers you mean business - literally!
Your logo will be the first thing potential customers will see and hopefully draw them in to find out more about your business and jewellery. It allows you to stand out from your competitors and adds a trust element to your brand, being the make or break of a sale.
Avoid trends and keep it simple
It can be easy to follow trends but you want your logo to be timeless and not something you'll look back at in ten years time with regret.
Always be simplistic and minimal with your design processes, this is an image which will be used on all of your platforms and marketing materials so you want it to be simple and easy to see.
If you choose a design with too much going on, such as patterns, different fonts and a collection of images this can be messy and confusing for customers. With a clean and simple design, customers are more likely to be attracted to it and remember you in the future.
Make a design that is timeless and will grow with your business over the coming years.
Gain Inspiration
If you're struggling to come up with designs, don't be afraid to check out the competition online and gain inspiration from fellow jewellers. This will give you a good idea of the designs you like and elements you can use in your own logo.
Pinterest is a great social media platform to gain inspiration - search for handmade logos and become inspired!
Designing A Logo
There are many options to choose from when it comes to designing a logo. You always need to keep your brand in mind during the design process, whether you're creating it yourself or handing it over to a graphic designer.
Design It Yourself
Canva is one website which allows you to create graphic designs for free. It provides you with templates to create logos, graphics for social media, banners, business cards and more. Once you've chosen your design, you can export it to your computer - it's that simple!
If you have experience with using design programmes such as Photoshop, this can be a great tool to make your own logo design too.
Colour Palette & Textures
When designing your logo, you need to take into consideration the colours and textures you'd like to use in your logo. Use your brand guidelines to help you with the colours and overall feel of the logo. Colours can have an amazing effect on customers, from calm and serene pastel shades to bright and happy yellow tones. It can be easy to get ahead of yourself when designing a logo - the possibilities are endless but always keep in mind the messages you want to get across with your logo.
Graphic Designer
If you have some budget to put towards your business, it could be a good investment to hire a graphic designer to create you a logo following your brand guidelines. They will often give you a range of logos to choose from, as well as different sizes and image formats to use on different aspects of your business.
Analyse
Branding is one of the most important parts of running a successful business and if your logo doesn't match your branding, this can be an issue. Once you have designed your logo, you need to look at it from a customer point of view. Does this image represent the business, will customers get the same feeling from this logo as they do with my jewellery? Ask family and friends for their opinion on your designs and take their thoughts on board too.
Update
Once you've developed a logo you're happy with, it's time to update your website, social media, business cards, packaging and all other marketing materials. Using your logo on every platform will keep your brand consistent and will keep customers coming back for more!
Check out some our amazing customer logo designs below...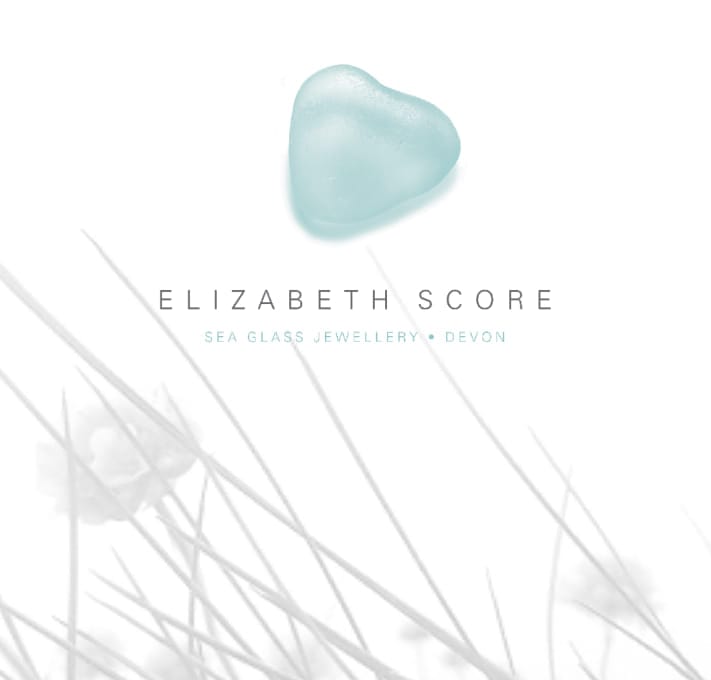 Elizabeth Score - "Designing ones own brand is so hard when usually I have a design brief from a client to follow. But I found this beautiful nugget of heart shaped sea glass which was actually perfect for a very simple identity. The Thrift in the background gave the website front page a nice texture and contrast."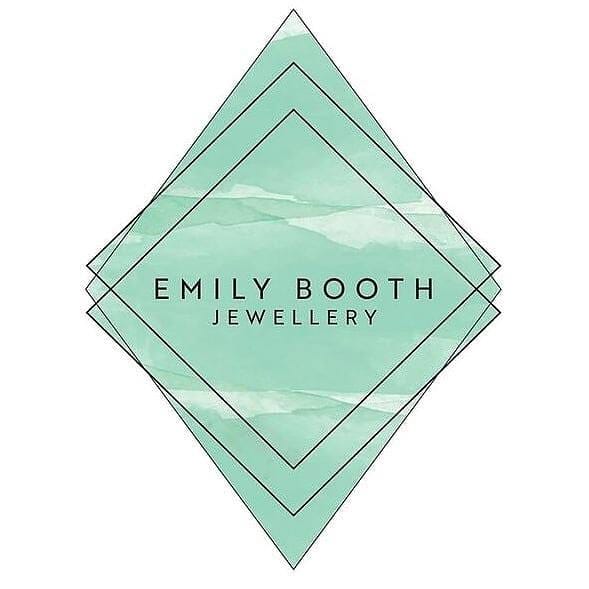 Emily BIooth Jewellery - "I use a lot of simple geometric shapes in my jewellery which I wanted incorporated in my logo. I also needed something uncomplicated and to the point with my logo that could be used easily on banners, stamps and business cards. My lovely designer captured this and came up with the lovely watercolour effect too which i think makes it a bit different!"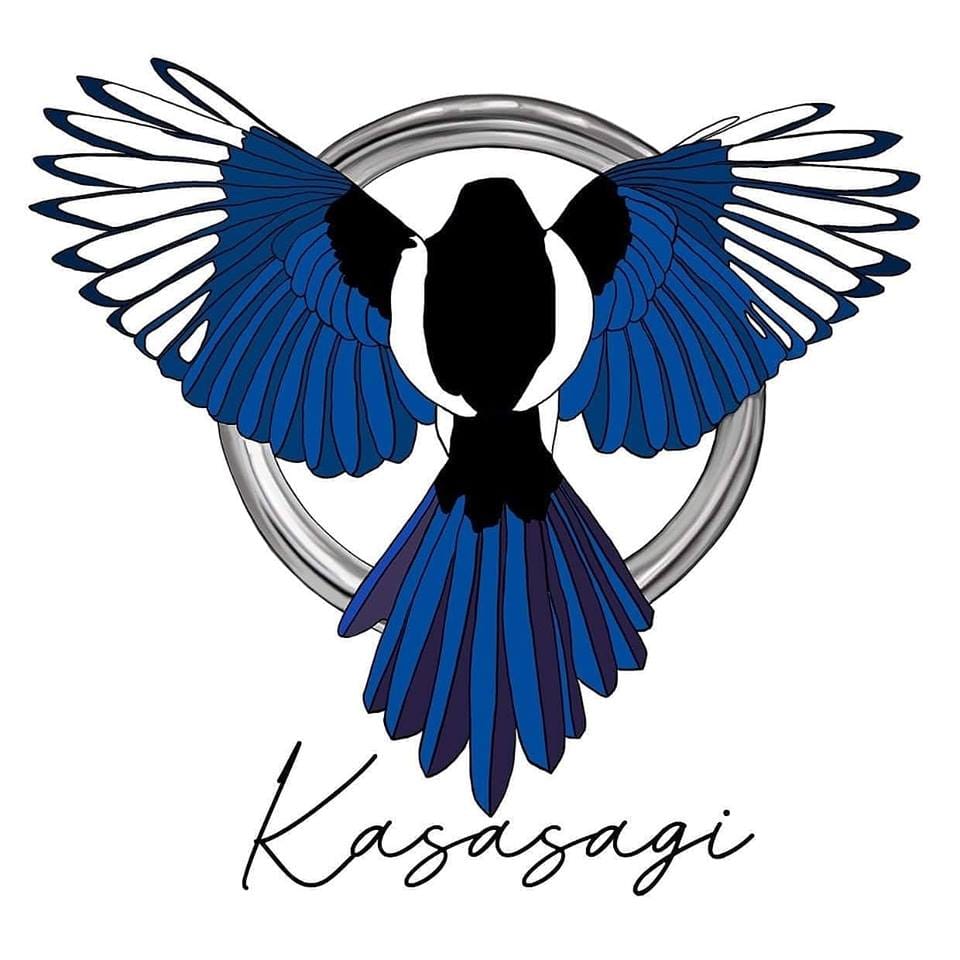 Kasasagi - "I have often been called a magpie by friends and family as I love to collect shiny and unusual things. I also love all things Japanese so decided to create/design a logo and brand around these. I drew this image in my iPad based on a real photo of a magpie :)"