The Power of The Jewellery Making Community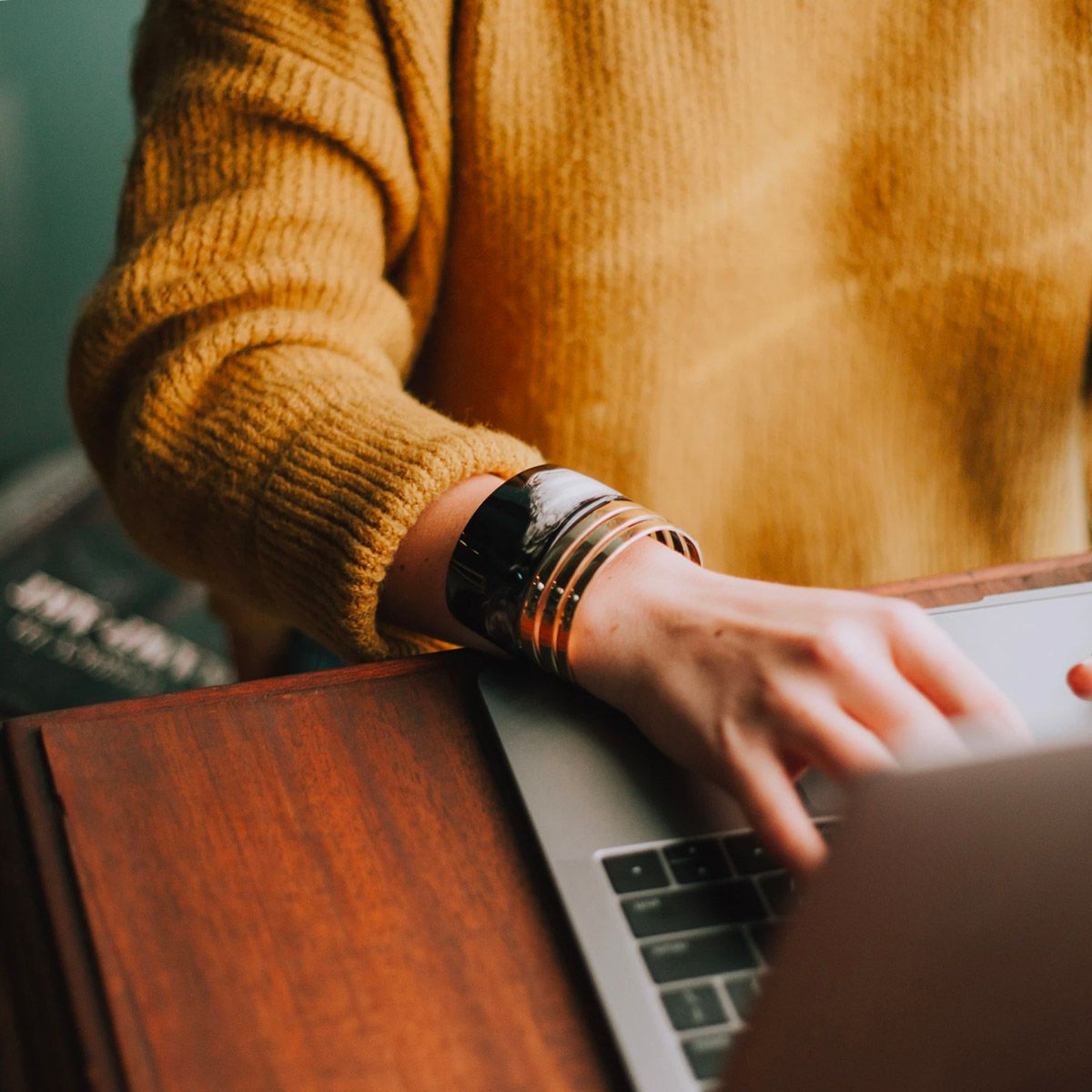 What is a craft community?
A craft community is a group of people with the same interests, where they take part in discussions, share tips, connect and support other makers.
How do I join a craft community?
Join Forums
Forums are online discussion boards where you can ask questions and discuss particular topics. Ask questions, share experiences and connect with similar creatives.
Attend Networking Events
Networking is a chance to meet other business owners and form relationships, find opportunities and potential partners to collaborate with.
This is also a great chance to learn new skills by attending events and chatting to others about how they run their business.
Discover Local Jewellers
Building relationships with local jewellers is a great way to make friends and create a support network. Find local jewellers by searching for relevant hashtags on social media (e.g. #cornishjeweller, #handmadeincornwall).
You can also search for groups on Facebook and do a Google search for jewellers in your area - you could drop them a message to show your support or even ask to meet up for a coffee!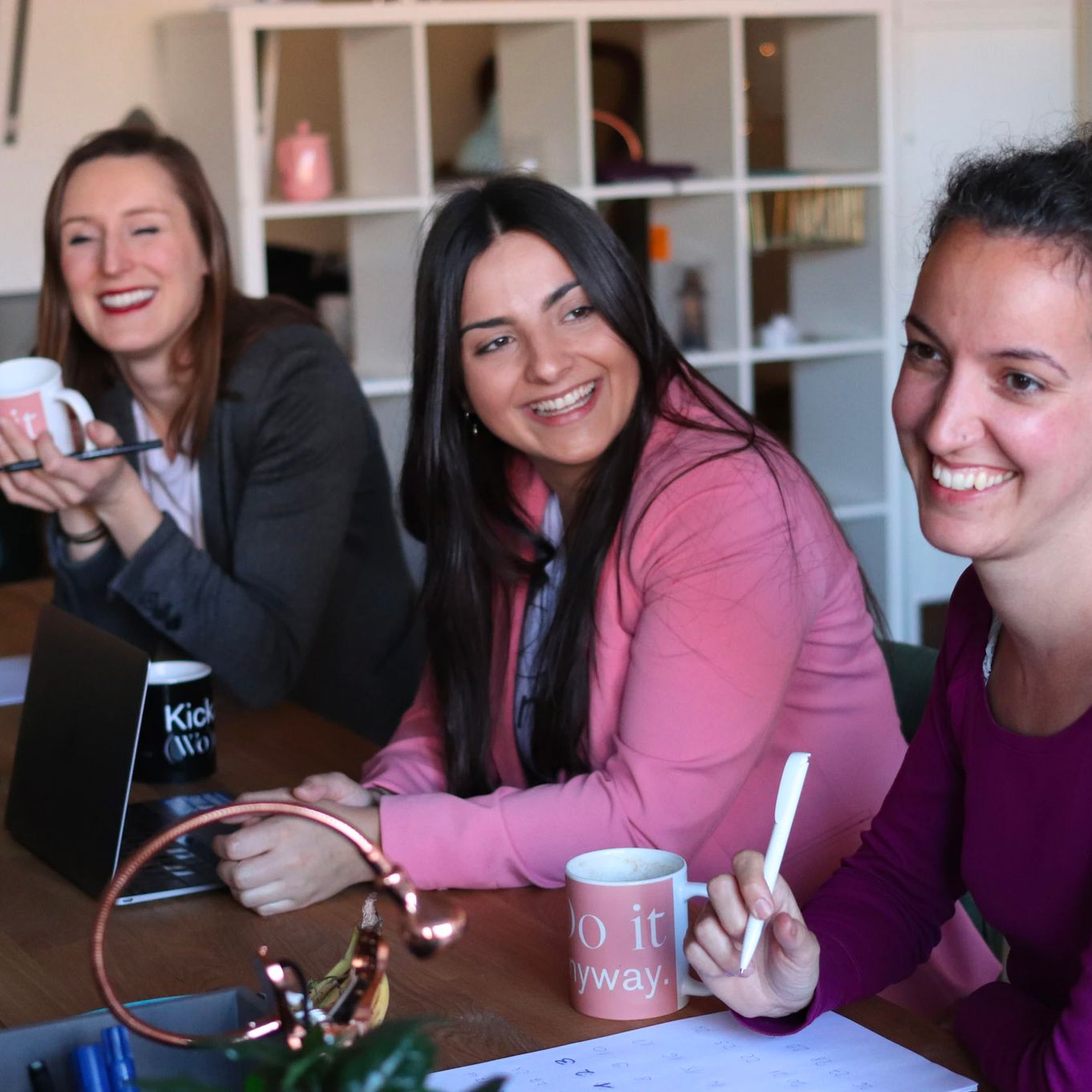 Join Or Organise A Meet Up
If you have a large group of creatives or jewellery makers in your area, it can be a great idea to organise a meet up in your area. Not only will you be able to make friends, you'll be able to exchange ideas too - why not set up a creative workshop to break the ice!
Start Engaging On Social Media
Social media is a fantastic way to join a community of jewellers. You will find thousands of jewellers sharing their work on Instagram and Facebook – both of these platforms are great for connecting and reaching out to likeminded people. We recommend following 'Make It Kim' and 'Metalsmith Society', accounts on Instagram offering free tips and advice.
Read our blog post: 10 Reasons Your Jewellery Business Needs Social Media
Join Facebook Groups & Twitter Chats
Facebook groups are one of the most popular ways to ask jewellers for advice. One group we would recommend is 'Jewellery Metalsmiths UK' which has over 6,000 members sharing discussions. The group offers a friendly and informative place to enhance your skills and knowledge as well as connect with other jewellers. Here you will be able to ask other jewellers for advice or guidance with no judgement.
Twitter chats are conversations about a specific topic, usually run at a certain time of the week where you can get involved to share your designs for the chance to have your work shared. This a great way to hear from other creatives and for your designs to be discovered. 'Handmade Hour' is a popular account which helps creatives network and showcase their talent, hosting Twitter chats Wednesdays at 7:30pm & Sundays 8pm. Another great account is 'Craft Hour' which runs a chat every Sunday at 7pm.
Join Kernowcraft's Instagram Community By Using #Kernowcraft
Our favourite part about Instagram is being able to connect with our customers! We love seeing your designs using our supplies, as well as behind the scenes fun in your workshops and seeing you all support to fellow makers. Follow Kernowcraft on Instagram and use the hashtag #Kernowcraft to discover more jewellers to connect with and for the chance to be featured on our page.
Why should I get involved with a craft community?
A great way to meet like-minded people
Being a maker can be a lonely place, especially if it's your full time job! Joining groups and meeting up with local creatives gives you the chance to meet new people and share a common interest.
To market your handmade jewellery
If you start engaging with other jewellers or creatives online and in your local area, you will also be getting your business or handmade designs out there in front of others to see!
To learn and enhance your skills
Most creatives are eager to support other jewellers, especially if they're just staring out learning skills and setting up a business. Don't be shy about reaching out and asking questions in groups or to fellow jewellers.
To find support
Within the craft community it is unlikely you will come across nasty comments, everyone is fully supportive and eager to help you succeed. Within the community, you are all doing the same thing but there's no competition – there's room for everyone to succeed.
To make friends
One of our favourite parts of the jewellery making community is the chance to make real friendships! Whether it's someone who lives in your area or someone who lives on the other side of the world.
Hear from jewellers sharing their favourite things about the jewellery making community…
Barbara Thomson: "Finding wonderful friends."
Richard Edmunds: "As someone just starting out, and honestly jumping into the deep end first, I'd have to say the support and encouragement that I received throughout my project. It's certainly part of the reason I've decided to carry on making."
Karen Young: "Their willingness to share knowledge and help novices get started and improve. They are a fantastic bunch and I wouldn't have managed to navigate the sometimes bumpy road of running my own business without their support, encouragement and a good old dose of humour."
Angela Bird: "Discussing techniques with other jewellery geeks!"
Charlotte Dawson: "Infinite wisdom through sharing tips!"
Liz Lloyd: "The amazing support from everyone!"
Sarah Zannotti: "Creativity, and inspiration."
Pammy Sherratt: "Shared advice and tips."
Debbie Needham: "I am loving it - finding really good friends and support - it's amazing! Love how we all look after and support each other!"
Sherry Duray-Kelaidis: "Generosity of knowledge and experience."
Katie Dorey: "How kind and supportive everyone is!"
Lynn Kendall: "They are all as mad as me!"
Jo Tubb: "Jewellery can be a very insular job - so having friends to chat with about the highs and lows, suppliers, tips, etc is just the best. I've made some great friends over the years and I celebrate all their successes"
Susan Morris: "They are helpful and friendly and share knowledge and ideas."
Alda Rosa: "The support you get at anytime but most of all when you have a crisis of confidence... oh and the tips and advice.... and the unjudgmental support and the constructive criticism and friendships that are formed."
Sharon Noble: "The way if you ask a question somebody will have an answer to help or tips to make things easier."
Yolande Ifold: "Sharing and supportive."
Abigail Plumley: "Sharing of love of making pretty things, sharing knowledge and new friends."
Kago Phuwe: "It gives us a chance to benchmark and learn more from other jewellery geeks around the world..and in the process build good relations!"
Tanya Mahon: "The support you get is amazing, there is always someone there to support and advise you."
---