Silver Metal Clay Leaflet - Kernowcraft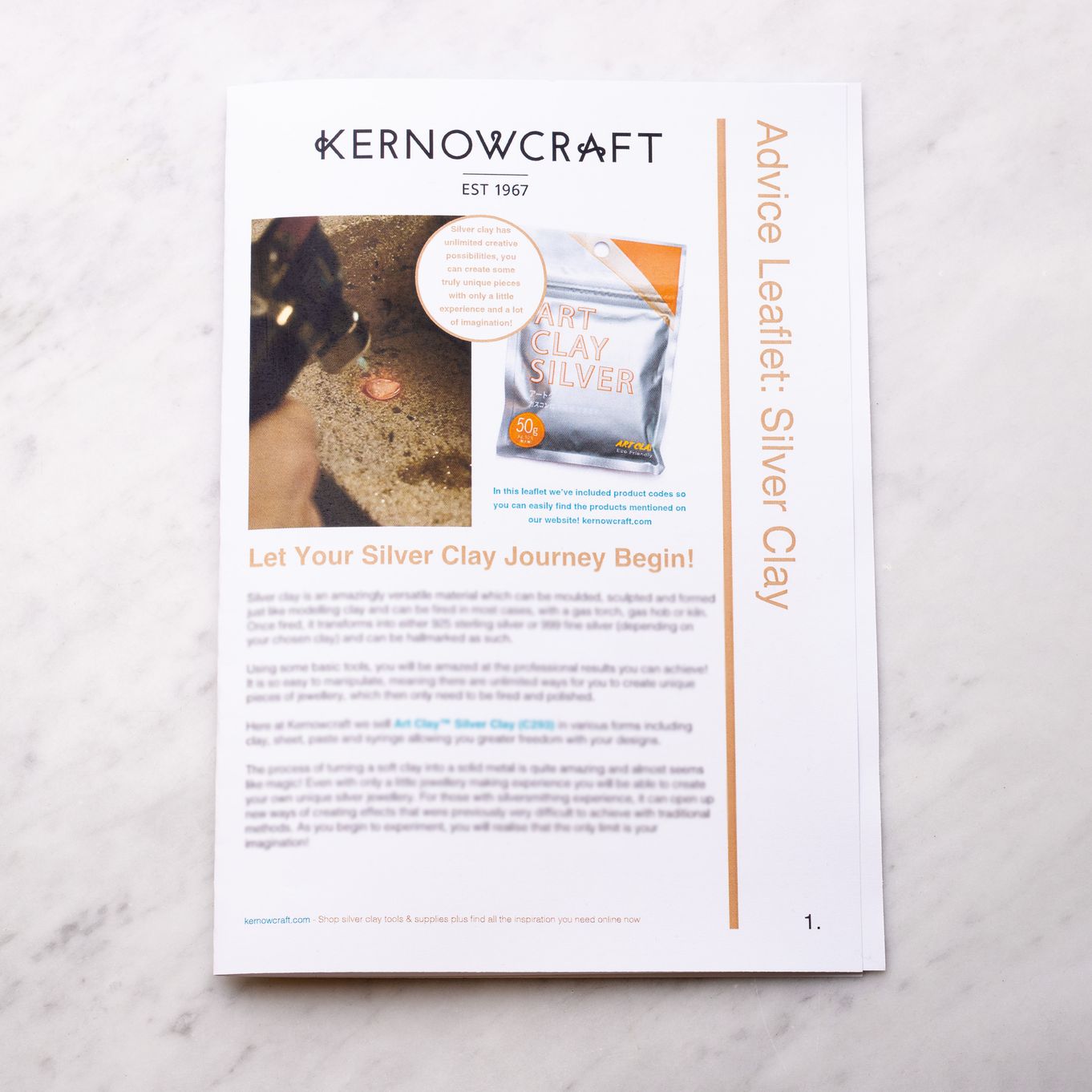 Here at Kernowcraft we have collectively accumulated a vast amount of jewellery making knowledge over the years and we thought it would be helpful to compile some information leaflets to pass the knowledge on to you.
This is our own leaflet with all the information you need for getting started with metal clay.
Includes:
Information about the different types of clay along with handy tips on storage and preparation
Detailed basic instructions on modelling and shaping the clay
Firing instructions
Information about firing with embedded stones
Guidelines to help you with finishing and polishing techniques
List of useful tools you may need
Includes a project idea to help you make a moulded shell pendant using our moulding compound so you can put all your new found skills to use!
There are so many possibilities with metal clay that we could not possibly list all techniques in just six pages! If you want to learn more advanced techniques we have a great book on metal clay to help you onto the next level.
Product code: C203