Art Clay™ Silver Clay Tool Bundle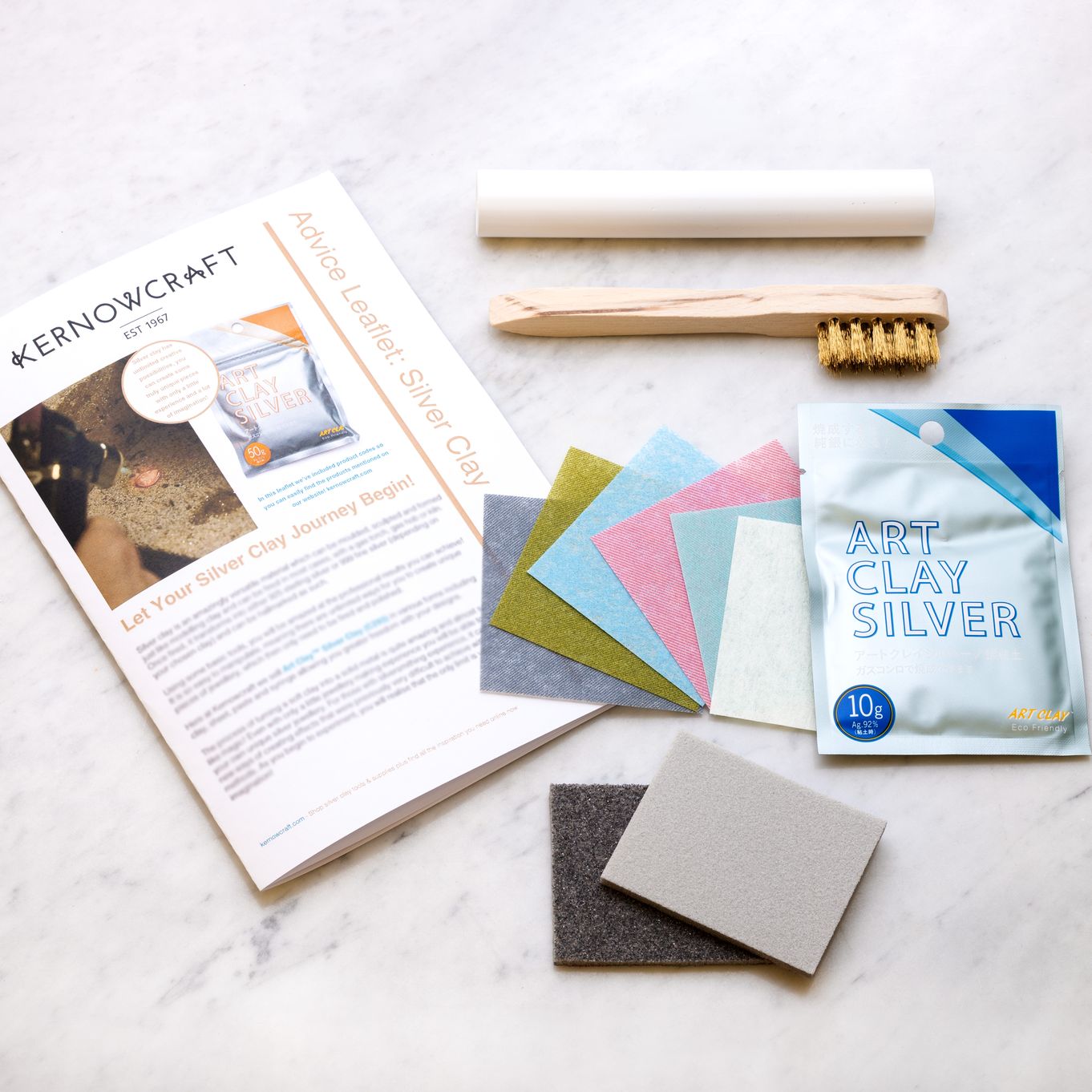 Have you wanted to try your hand at creating jewellery with Art Clay but are not sure where to start? Then this Art Clay™ Silver Clay bundle is for you! Containing the very basic tools plus 10 grams of Art Clay™ Silver Clay so you will be able to create small jewellery pieces.
Depending on your firing process, you will also need:
Firing with a Gas cooker hob: a gas hob firing mesh
Firing with Jewellers gas torch: a jewellers gas torch and soldering block
The bundle contains:
Art Clay™ Silver Clay, 10 grams
Plastic rolling pin
Brass Brush
3M Sanding sponges - small 68x57x7mm mixed pack (fine 320-400 grit and medium 120-180 grit)
Pack of polishing papers (7x7cm)
Silver clay advice leaflet
We also recommend purchasing a burnisher tool and reverse action tweezers however these are not essential.
We also have a silver clay tool kit available where you can purchase all of the above products including Art Clay™ Silver Clay in larger pack quantities, or you can select products individually to suit your needs.
Product code: P5