How To Start Jewellery Making
Jewellery making is such an exciting hobby and once you have practised the techniques, the design possibilities are endless! When getting started, everything can seem overwhelming - from learning the lingo, deciding what area of jewellery making to try and what tools to get.
We often get messages saying "I want to start jewellery making, but don't know where to start!". So we hope this page will be a great introduction for you and makes it easy for you to decide whether you want to try beading or jump into metalsmithing. We break down useful information, tools and our top books so you can get started in no time.
If you have any further questions, do not hesitate to get in touch - we'd love to help. Or take a look at all of our jewellery making kits or jewellery making tutorials which are full of advice and step by step projects to guide you.
Good luck and welcome to the wonderful world of jewellery making - you're going to love it!
---
Firstly, What Type Of Jeweller Are You Likely To Be?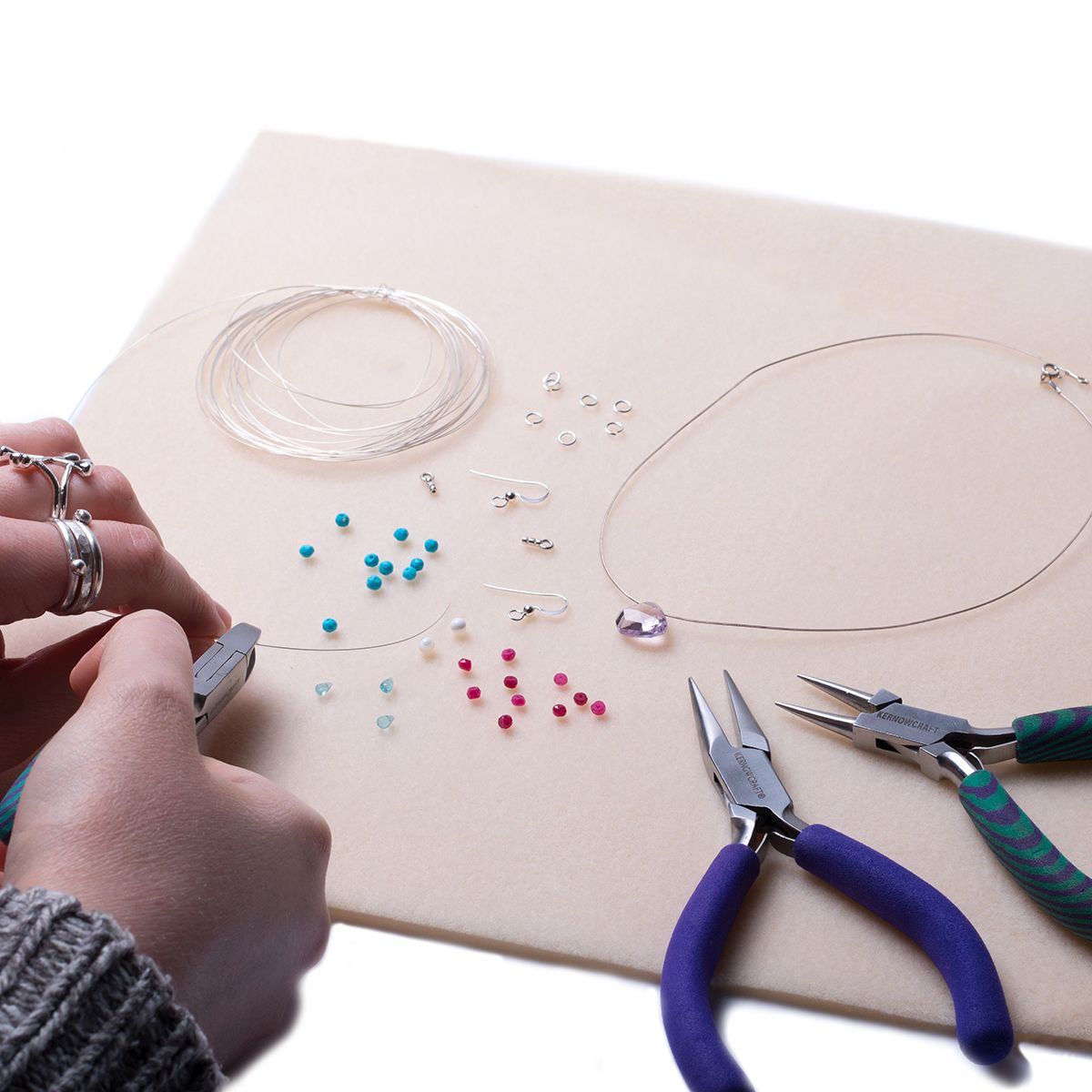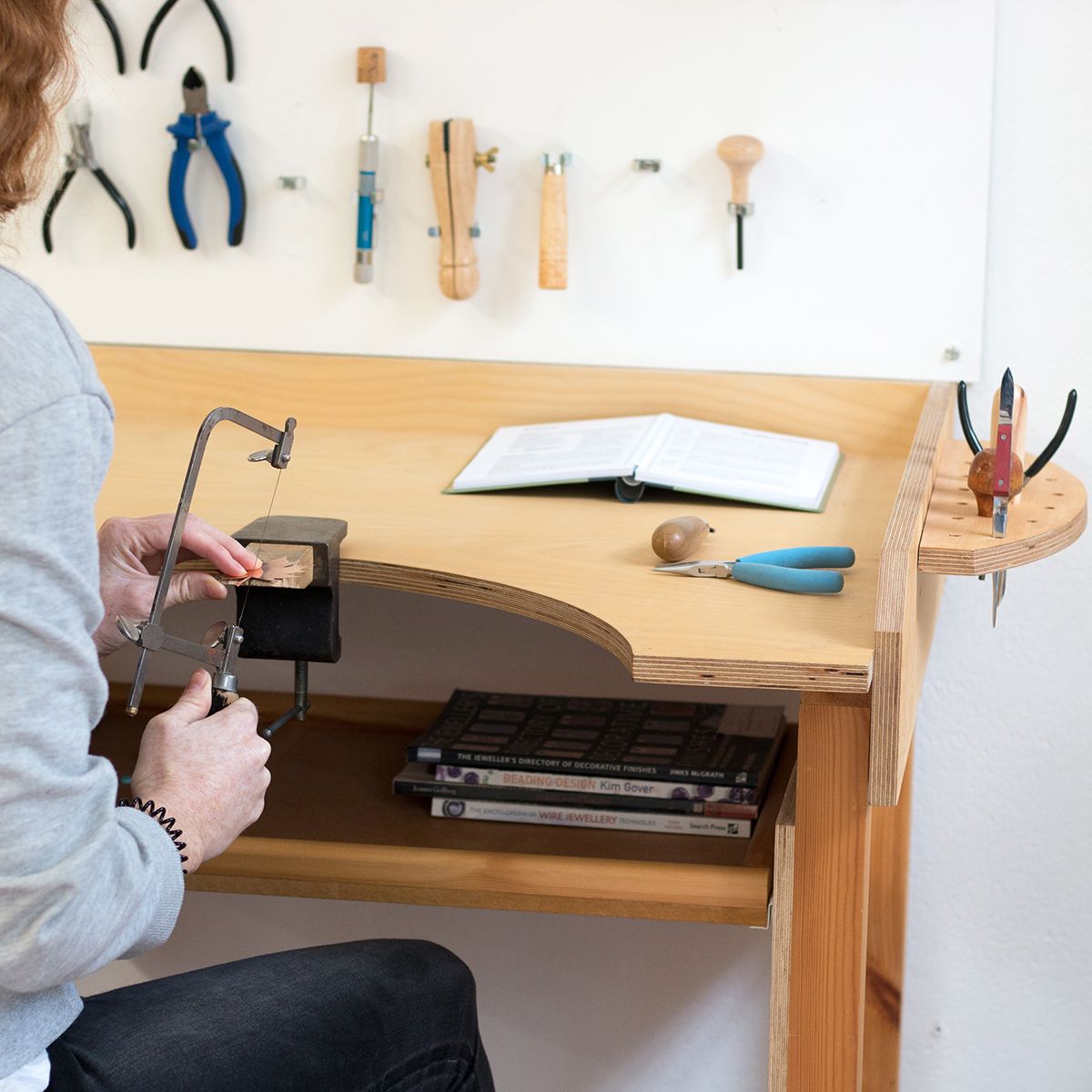 You're a metalsmith if...
Don't forget - you don't have to limit yourself to one type of jewellery making! This is just a guide to help you get started
---
Shop jewellery making kits for beginners
If you're struggling to get started and fancy getting a taster of jewellery making, our kits are a great place to start. They give you lots of ideas, plus each project comes with online step by step instructions, a one-click shopping list and includes recommended tools.
---
Top Jewellery Making Book Recommendations
Books are a brilliant resource for learning a new skill such as jewellery making. As there are so many areas of jewellery making, choosing a book on a certain technique can be a great way to learn. Many books have detailed step by step guides with photos, plus lots of project ideas and top tips to help guide you. Take a look at our favourite beading and metalsmith books below or browse our full range here.
For beaders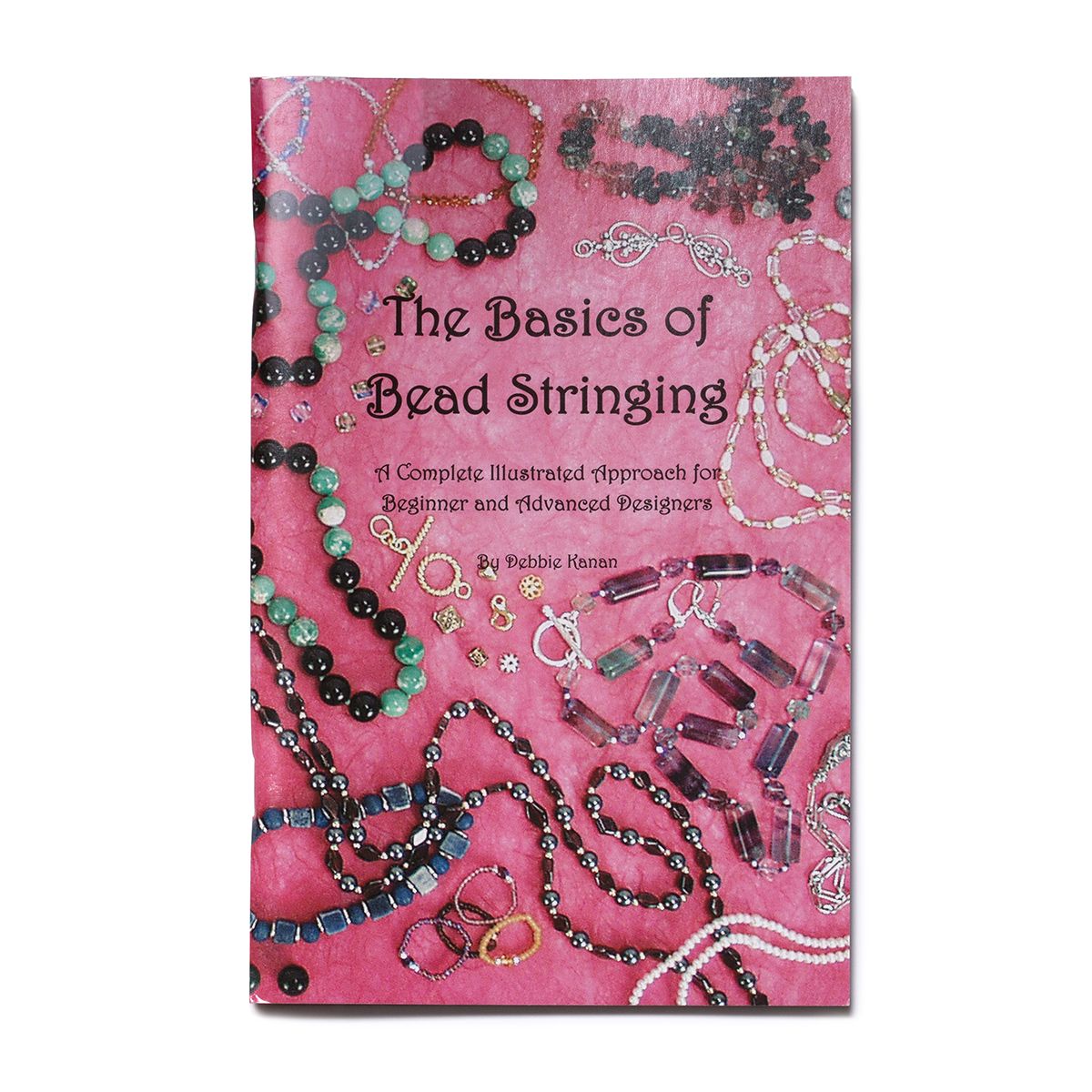 This is a great beginner beading book, which shows you all the techniques you are likely to use if you wish to make beaded jewellery designs. Follow along with the illustrated techniques at home, build upon your knowledge and get practising!
Whether you are interested in stringing and knotting, finishing necklaces using findings, wire wrapping, stitching techniques using seed beads or knotting techniques for cords this has it all and more.
For metalsmiths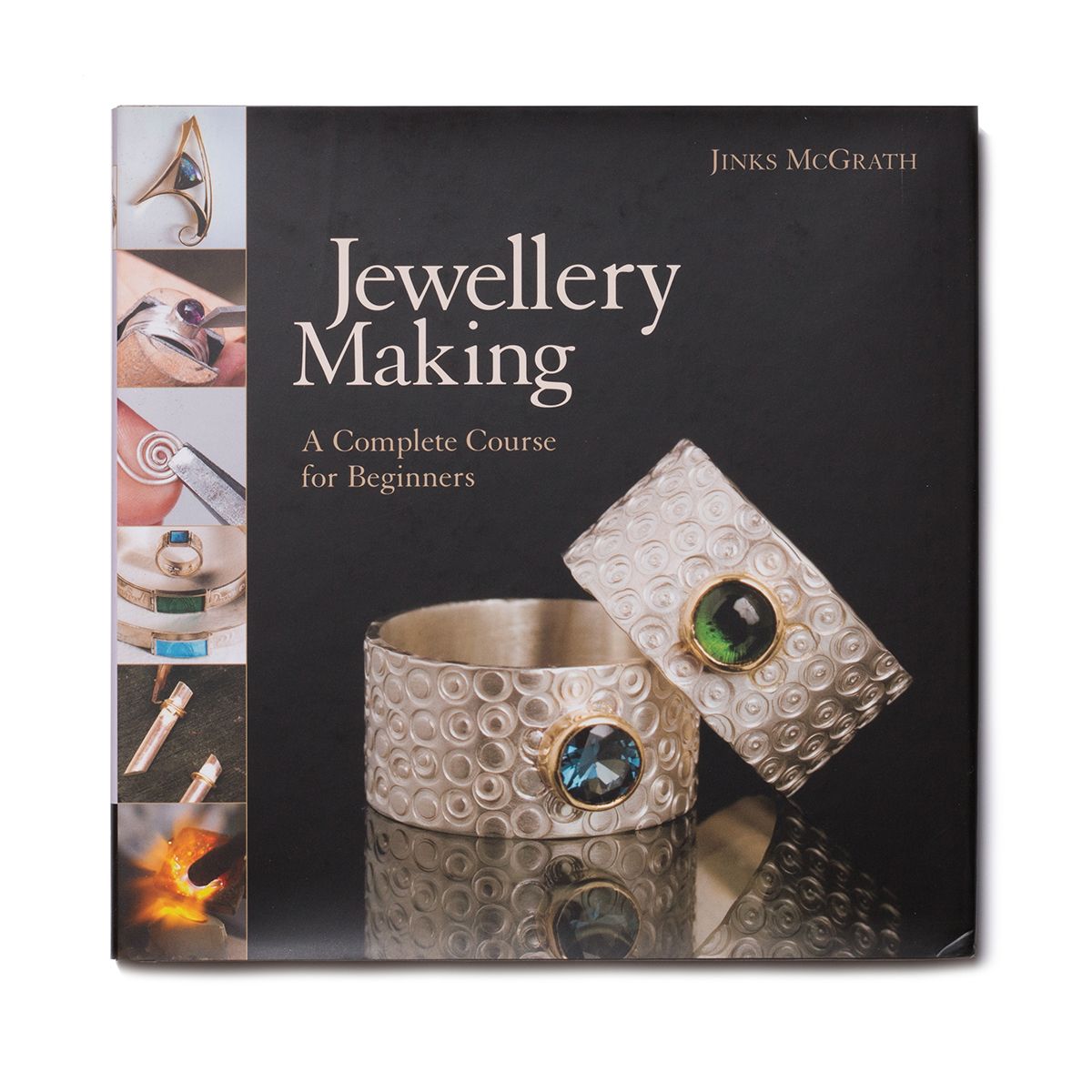 This is a fantastic and practical book to have if you want to enter the wonderful world of metalsmithing, with step by step instructions with photographs. It will walk you through the basics from soldering all the way to stone setting.
The book also gives advice on buying tools, stones and other materials you will need on your jewellery making journey - a helpful guide you will come back to again and again.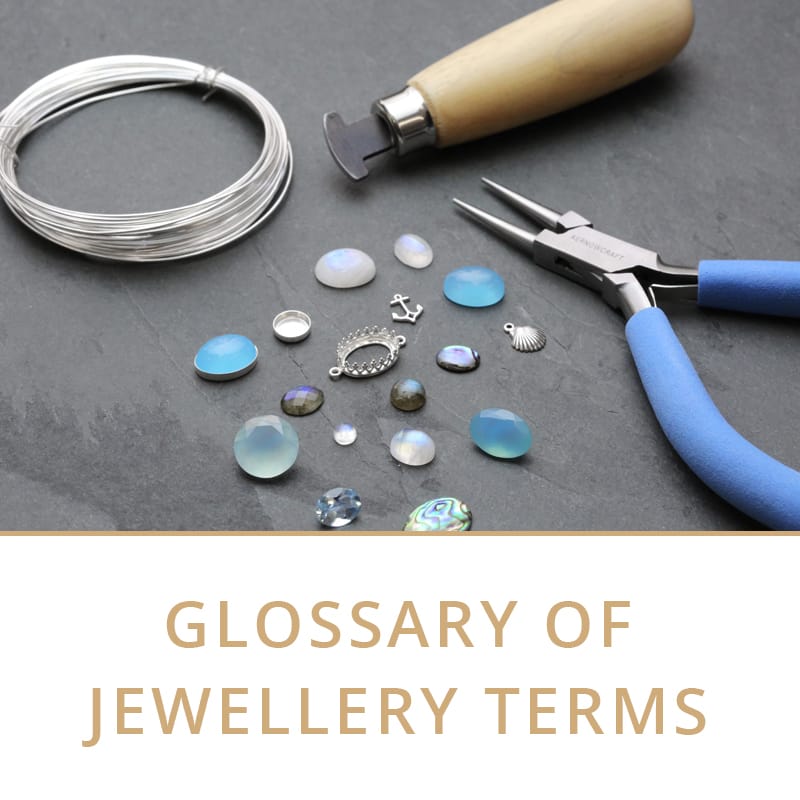 It's Important To Learn The Lingo!
When learning about jewellery making for the first time, the language can be a little overwhelming. Once you have an idea of the names of gemstones, types of findings, gemstone cuts and techniques - this will help you when purchasing tools and help you understand what components go together.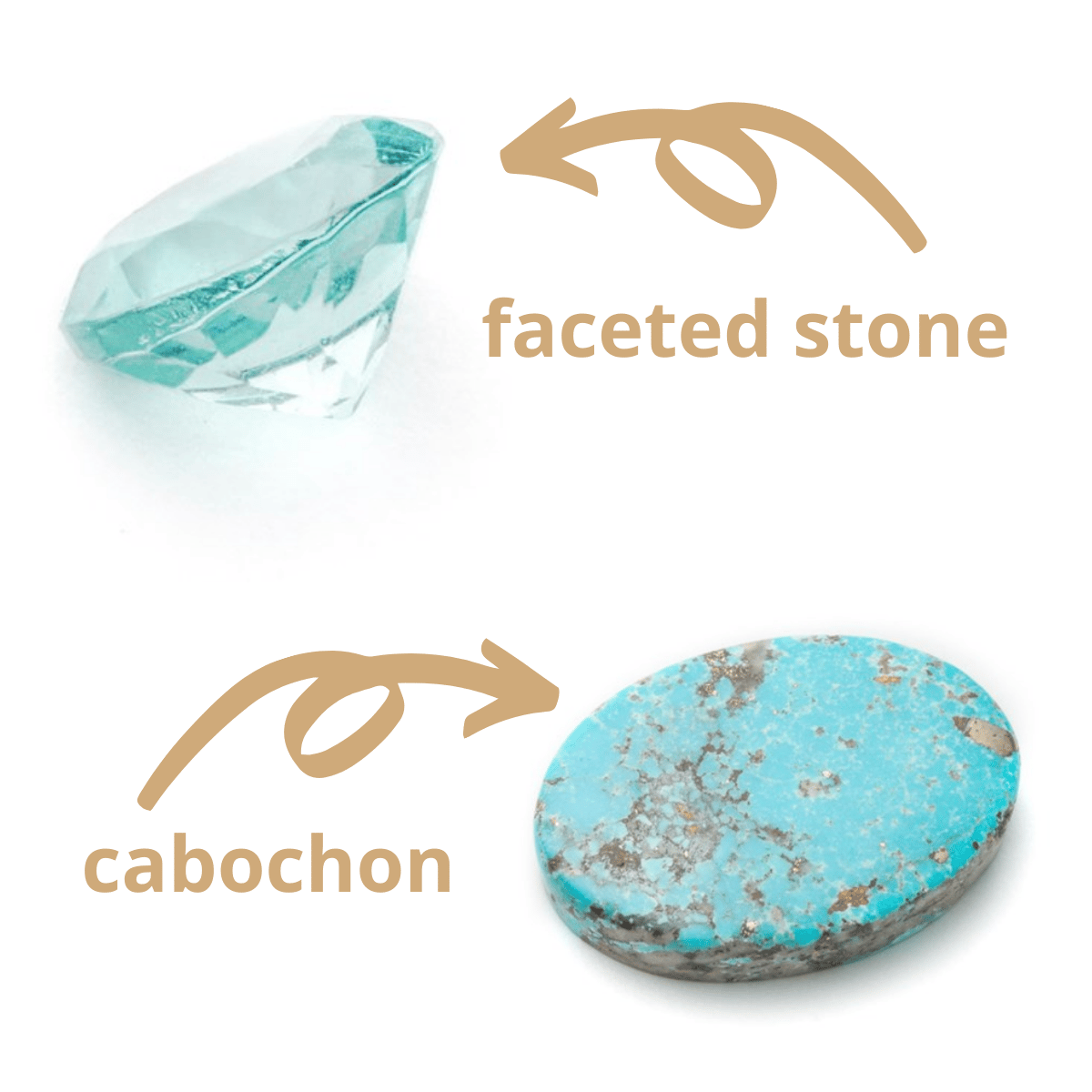 Learn About The Different Types Of Stones
When people get started in jewellery making we often get asked - "what's a cabochon" or "what's a faceted stone". A cabochon has a flat bottom and a domed top whereas a faceted stone has flat, polished faces and a pointed bottom. Read our advice page by clicking the button below to find out more and the settings you can use for each stone.
---
What Jewellery Making Tools Do I Need?
Our Build A Tool Kit section, shares our recommended tools for the many areas of jewellery making. The great thing about our tool kits is that you can choose whether to buy the full selection of products or customise to suit your needs and budget.
Tools for beaders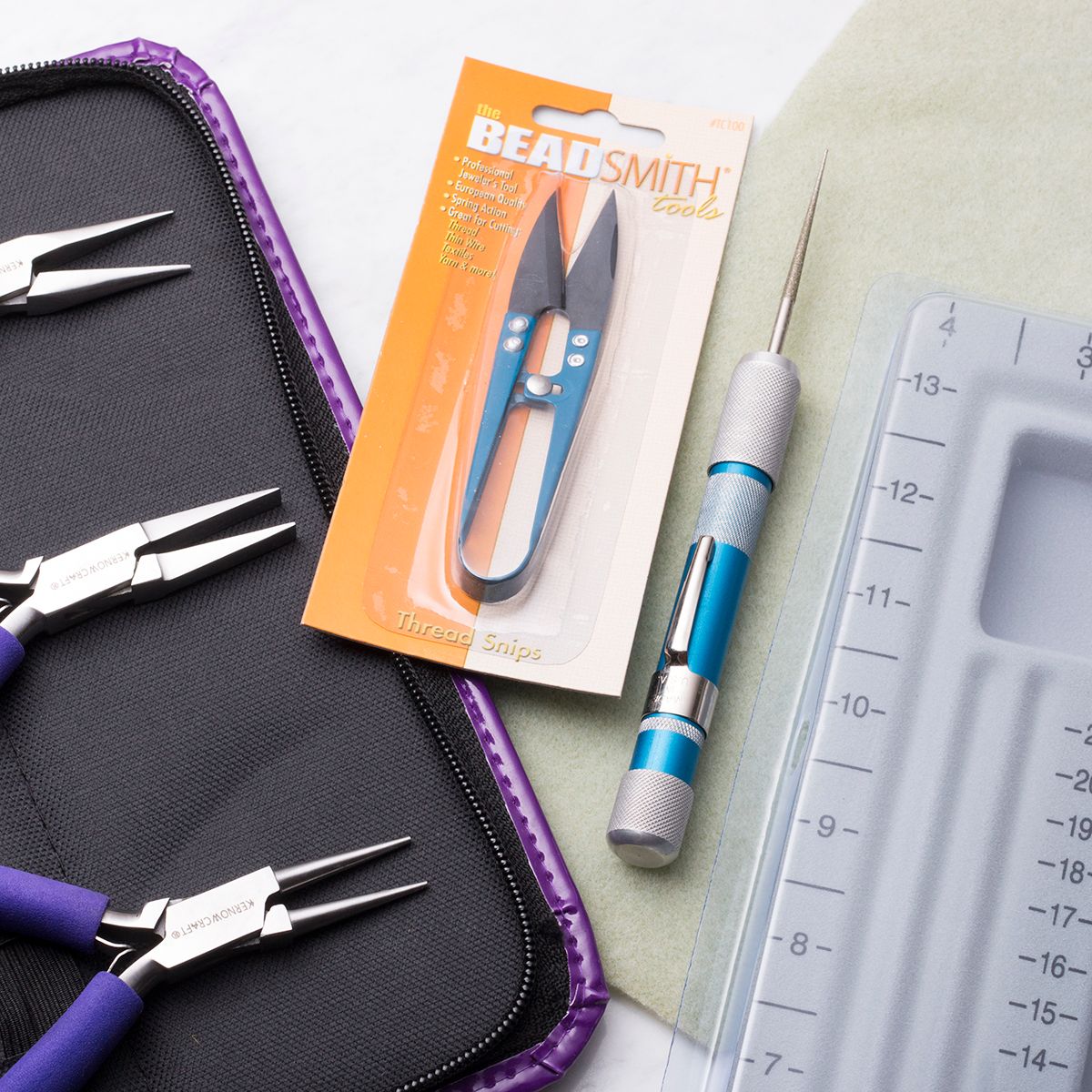 This beginner beading tool kit contains all the tools you are likely to need for creating beaded jewellery designs.
It includes our handy pack of pliers which comes in a case to keep them safe and organised, thread snips, a bead mat to prevent your beads from rolling away, a bead board to plan your designs, crimping pliers to create a neat finish, bead stringing needles plus a bead reamer set for enlarging bead holes.
Don't forget you can customise our kits to suit your needs and budget.
Tools for metalsmiths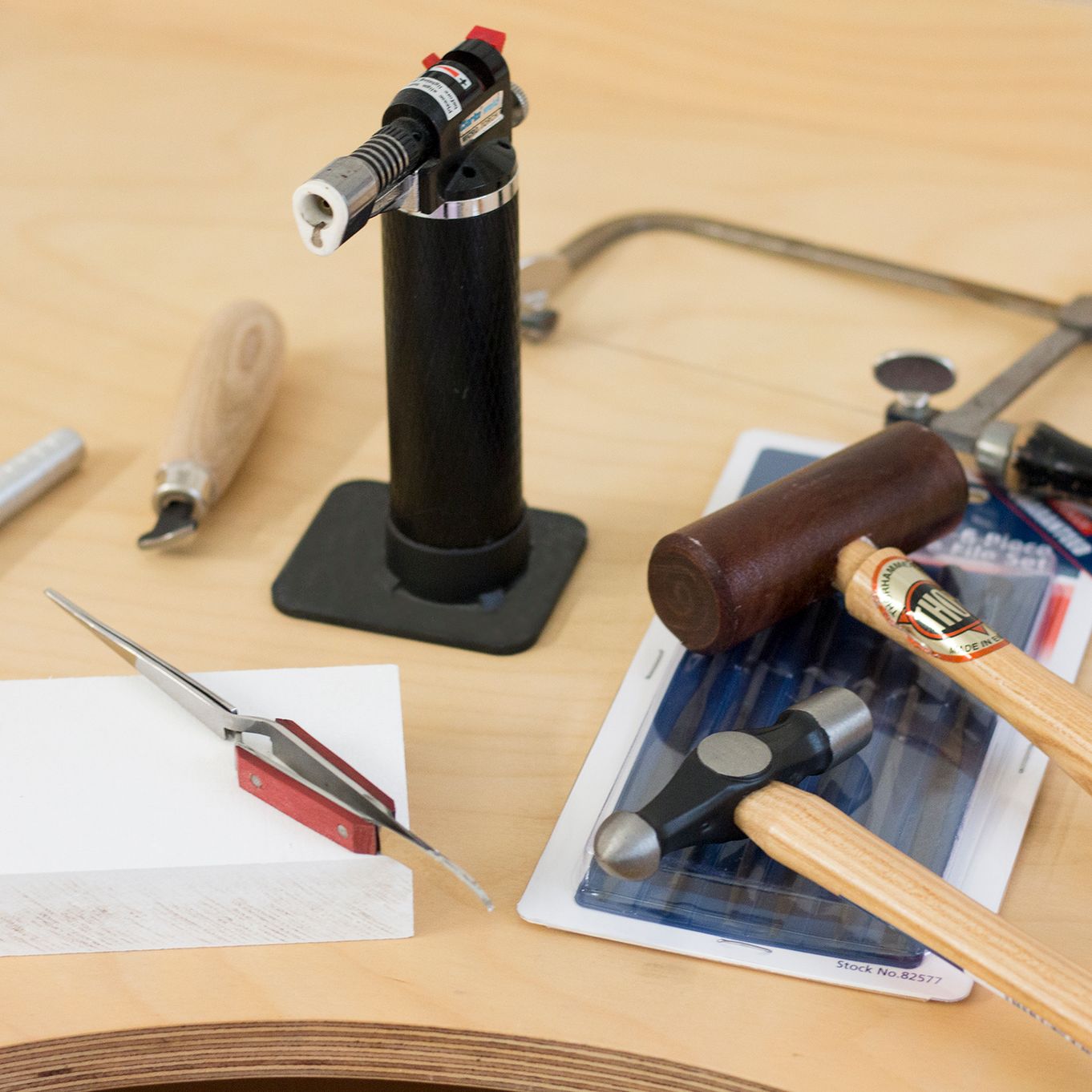 Our metalsmithing tool kit contains all the essentials you need to get making and set up your own home workshop.
This includes an anvil and bench peg which can be easily attached to a workbench or table - essential for providing a flat, solid surface for making. The kit also contains our pack of pliers, cutters, saw, mandrel, gas torch, soldering block, soldering equipment, hammers and stone setting tools.
Don't forget you can customise our kits to suit your needs and budget.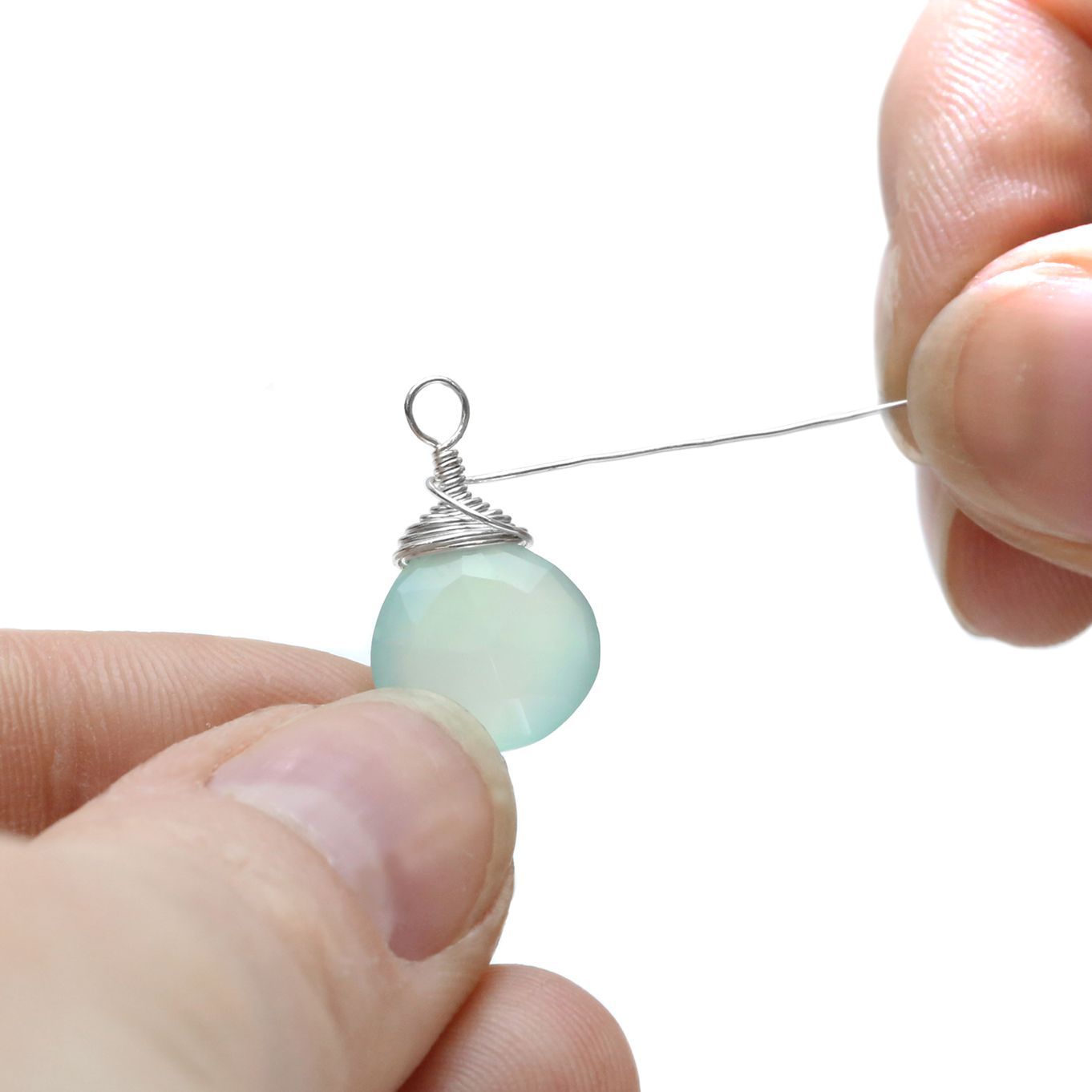 A great way to incorporate beads into your jewellery designs is by using wire wrapping techniques. Our tutorials walk you through how to choose the correct wire for your designs, the beading tools you may need, techniques as well as projects with step by step instructions.
Once you have mastered the basic beading techniques, the possibilities are endless. Our beading tutorials make it easy for you - learn about all the different types of beads available, the essential tools, findings, thread options, tool tutorials plus projects with step by step instructions to help you.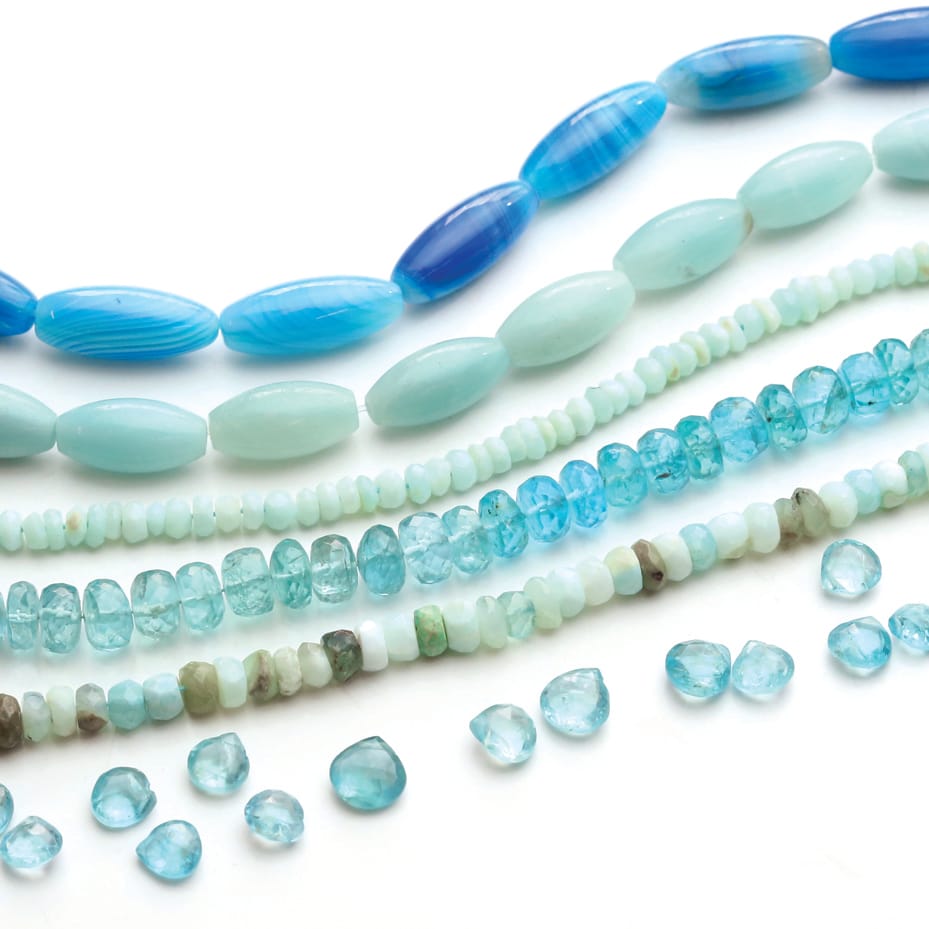 Choosing a bead for your design can be tricky - especially when you're first starting out! There are many shapes available and types of drill hole options.
Tutorials For Metalsmiths
Watch beginner metalsmithing tutorials
Kim walks you through the basics of metalsmithing in her 12 Months of Metal video series. Watch and follow along at home for free and shop the recommended tools on our blog.
12 months of metal series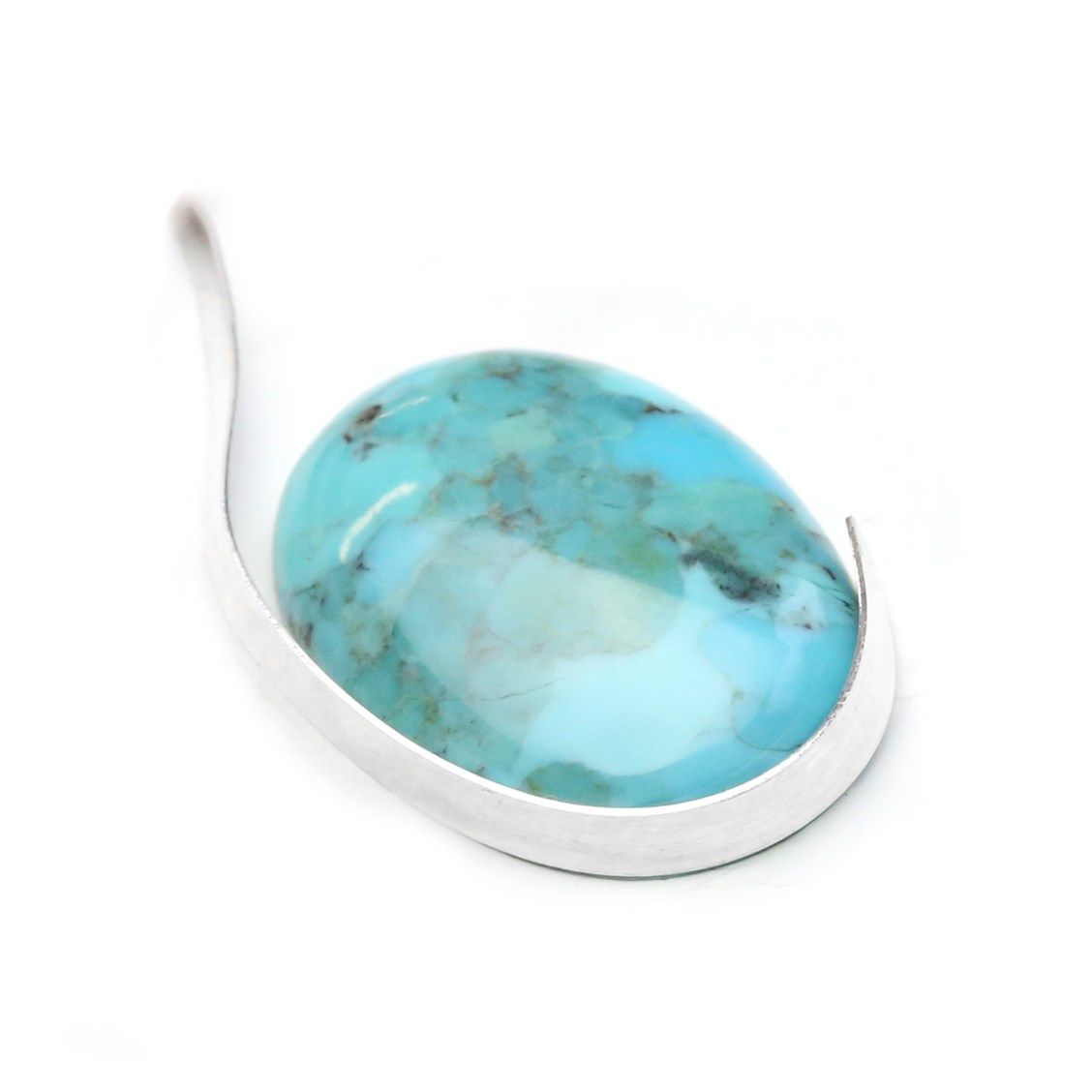 A large (and exciting!) part of metalsmithing is stone setting. Our advice pages share with you how to use ready made settings all the way up to making your own from scratch.
Including some brilliant projects with step by step photos.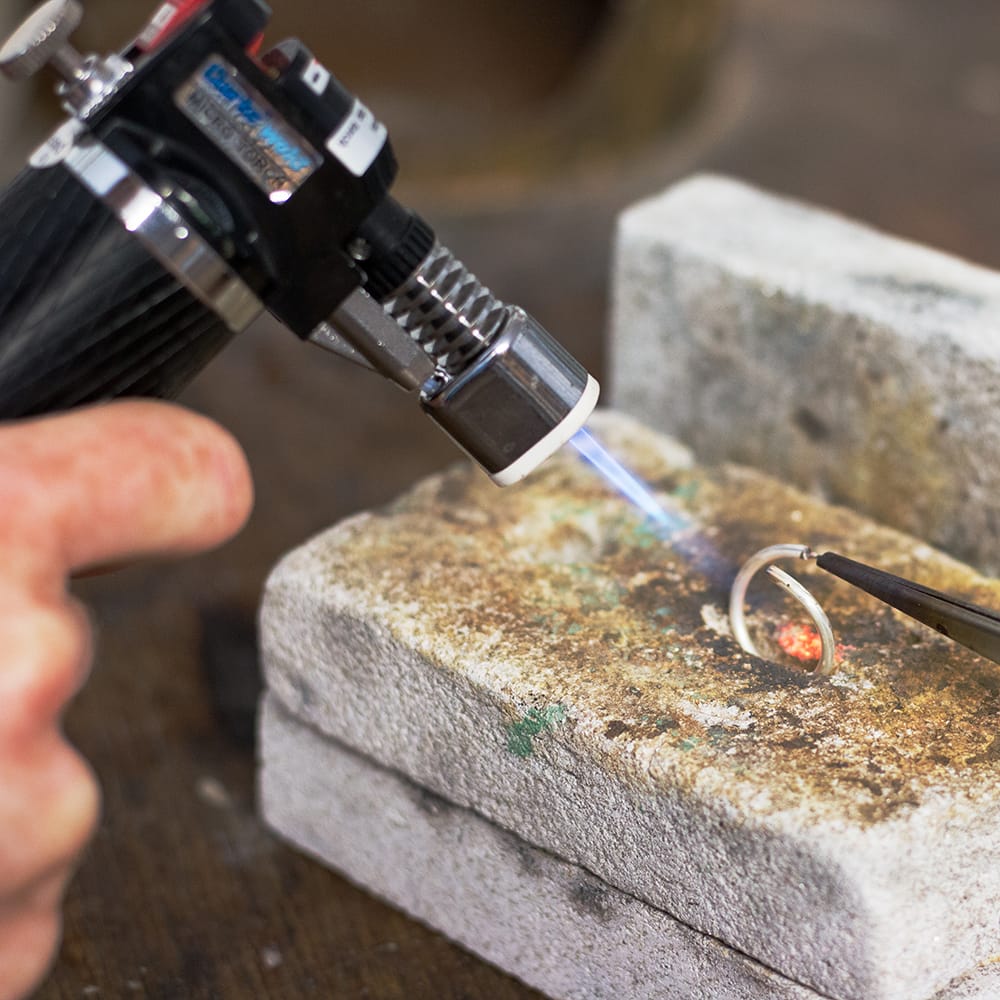 Soldering allows you to get creative with amazing designs with metal. There are a large range of tools and techniques to help make different designs possible.
Head over to our soldering tutorials to find our top tips, tutorials and share the recommended tools for helping you achieve the best soldering process possible.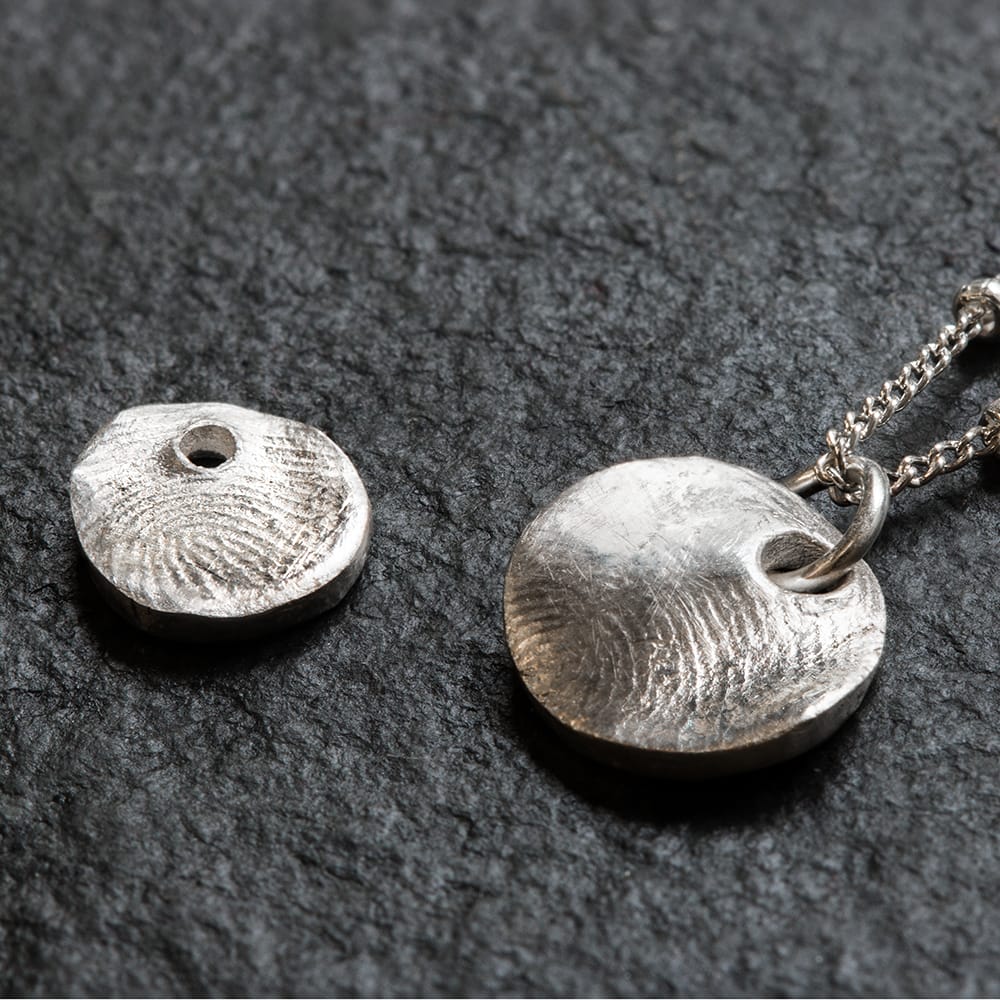 If you're interested in metalsmithing, you're probably intrigued by metal clay! It's a popular area of jewellery making - it sounds like magic - a clay that transforms into 99.9% pure silver when fired. It can be moulded, sculpted and formed just like modelling clay. Find out more in our advice pages and follow our tutorials such as how to make fingerprint jewellery and how to create your own unique moulds.
Ready To Be Inspired? Meet Other Jewellers!
In our Meet The Jeweller interview series, we chat to our customers about how their jewellery making journey started, find out more about their handmade designs and hear all about their top tips for success.
Discover tutorials & inspiration