14ct Gold Plain Edge Round Bezel Cups For Cabochons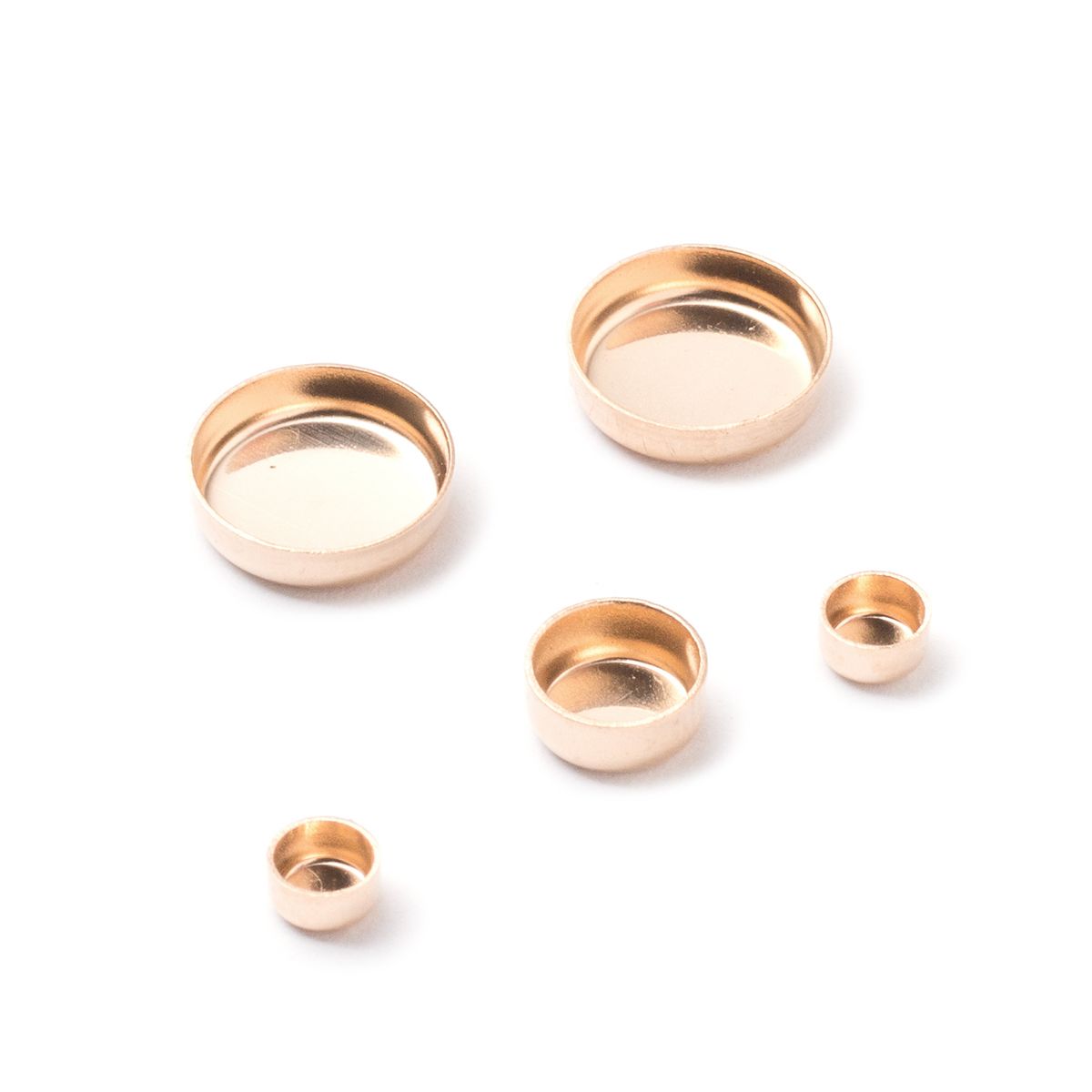 These 14 carat (or karat) gold plain edge bezel cups provide a way to set your cabochons with a neat and professional finish.
Simply solder to your design and you're ready to set your stone! Simply rub over the cup bezel over your stone using a bezel rocker or burnisher until your stone is held securely in place.
Sizes available: 3mm, 5mm & 8mm
Cup heights approximately: 3mm=1.9mm, 5mm=2.4mm, 8mm=2.30mm
Suitable for cabochon stones only
Due to the manufacturing process (die-struck), the bezel cups become work-hardened so will require annealing (the process of softening metal by heating with a gas torch) prior to setting. As they are designed for soldering onto your design this will most likely happen during the soldering process so will not require additional annealing
As commercially cut stones have a size tolerance you may need to work on these bezel cups prior to fitting your desired stones
Click below to read our helpful pages:
Product code: 9c122