Sterling Silver Celtic Knot Bangle Top for 10x8mm Cabochon Stone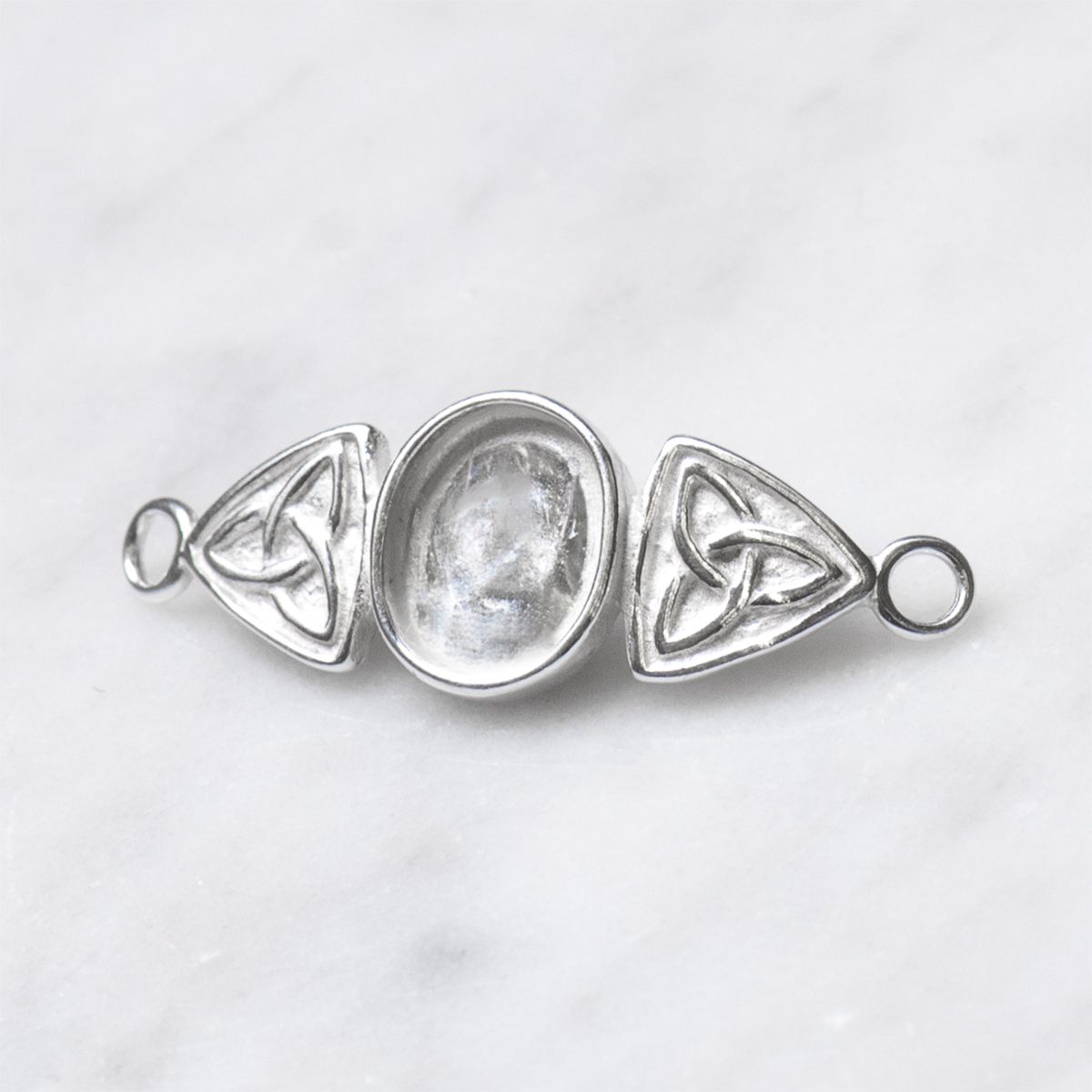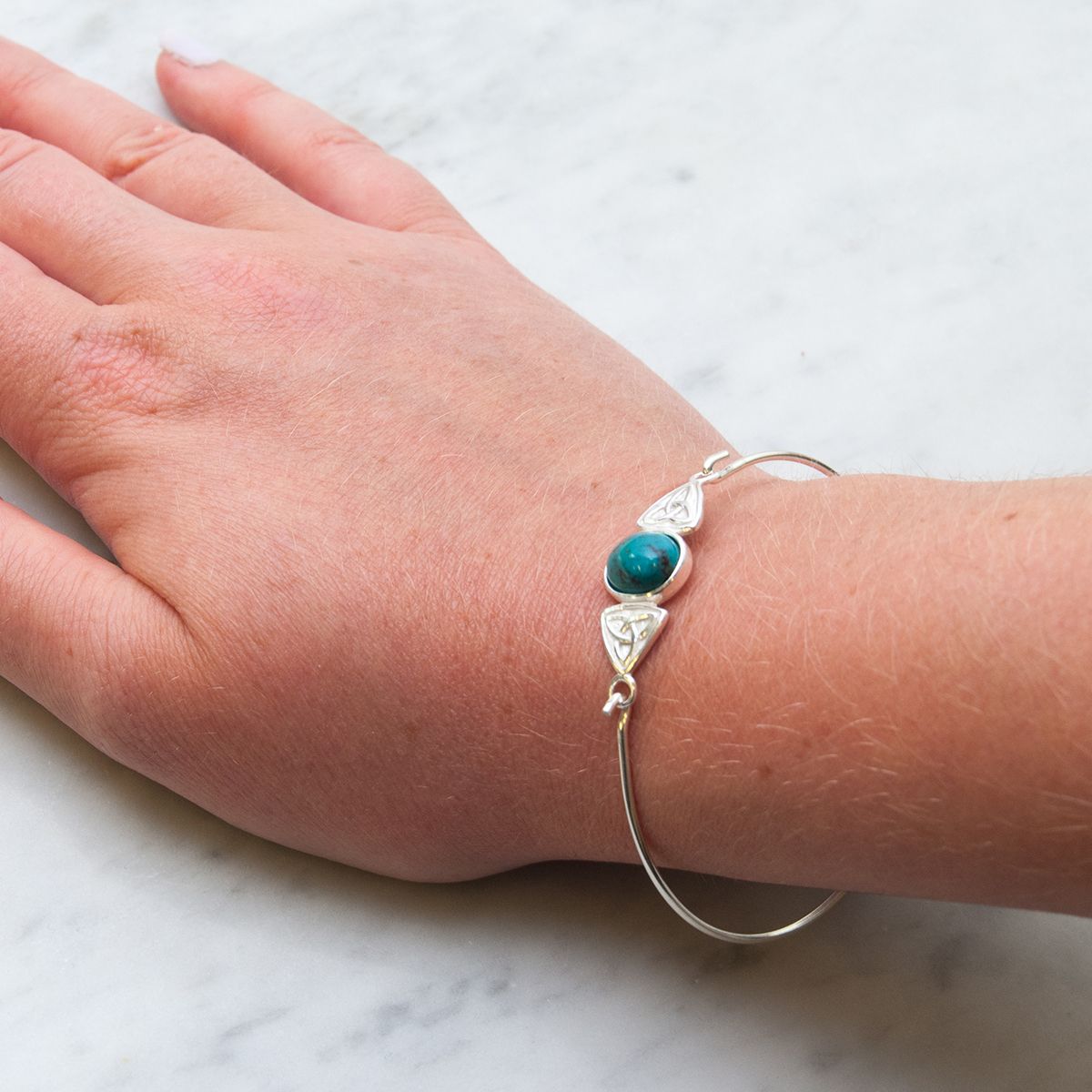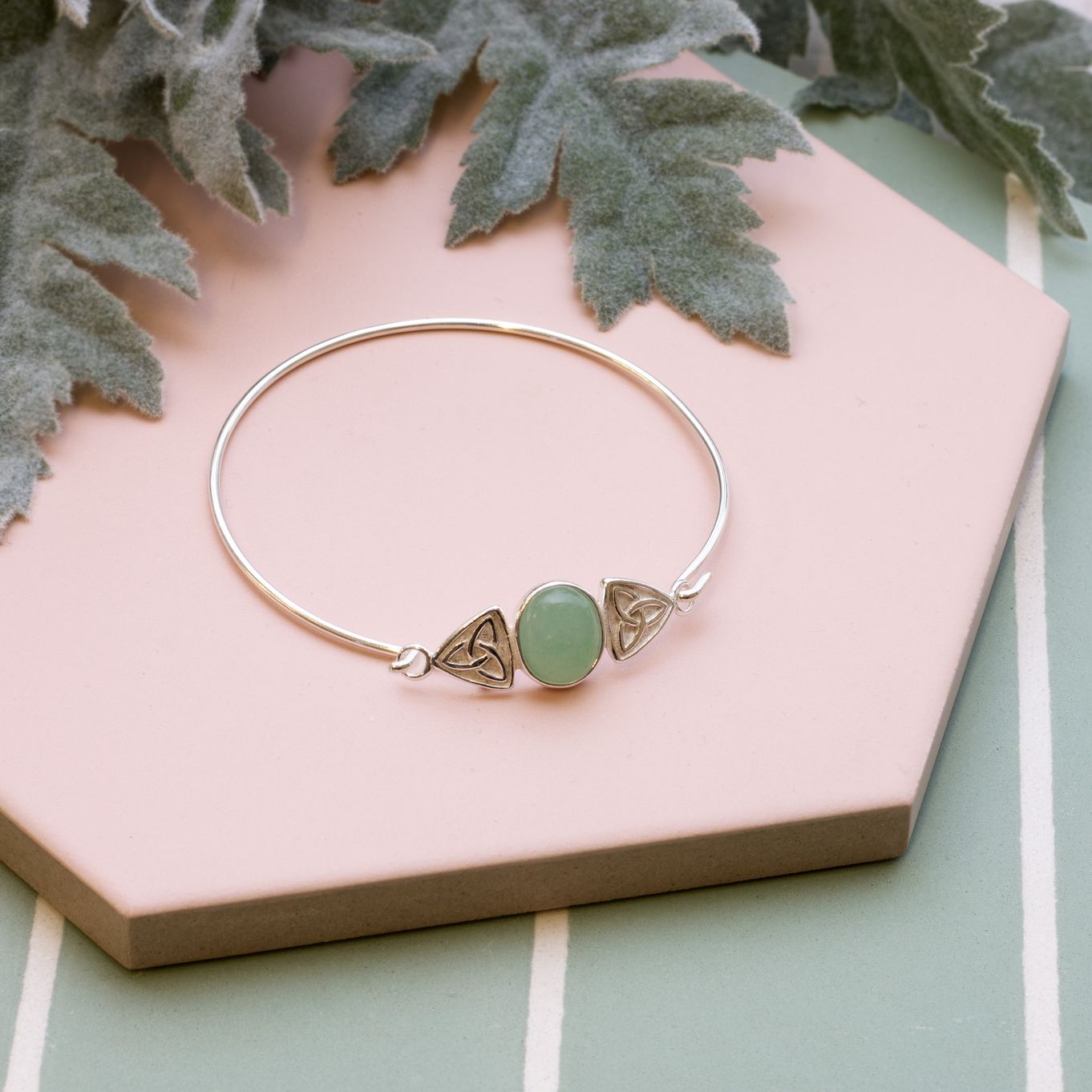 Quantity discounts
1 (£15.65)
2+ (£14.15)
This lovely, Celtic style bangle top has one cup to hold your choice of 10x8mm oval cabochon. The whole top has an elegant curve to fit your wrist and is designed so it can be easily attached to our bangle wire to create a stunning bracelet.
Size approximately 33mm in length (including loops), 11mm at its widest point
Suitable for a 10x8mm cabochon stone
Suitable to use with our bangle wire
Sold without stones
Sold individually
Stamped 925 (sterling silver)
The bezel may need a little filing and work to fit your stone choice snugly, once you have a good fit we recommend using a little Devcon 5 Minute Epoxy Glue around the edges of the setting to secure the stone in place.
Product code: SF104
You May Also Like