Lapis Lazuli Cabochons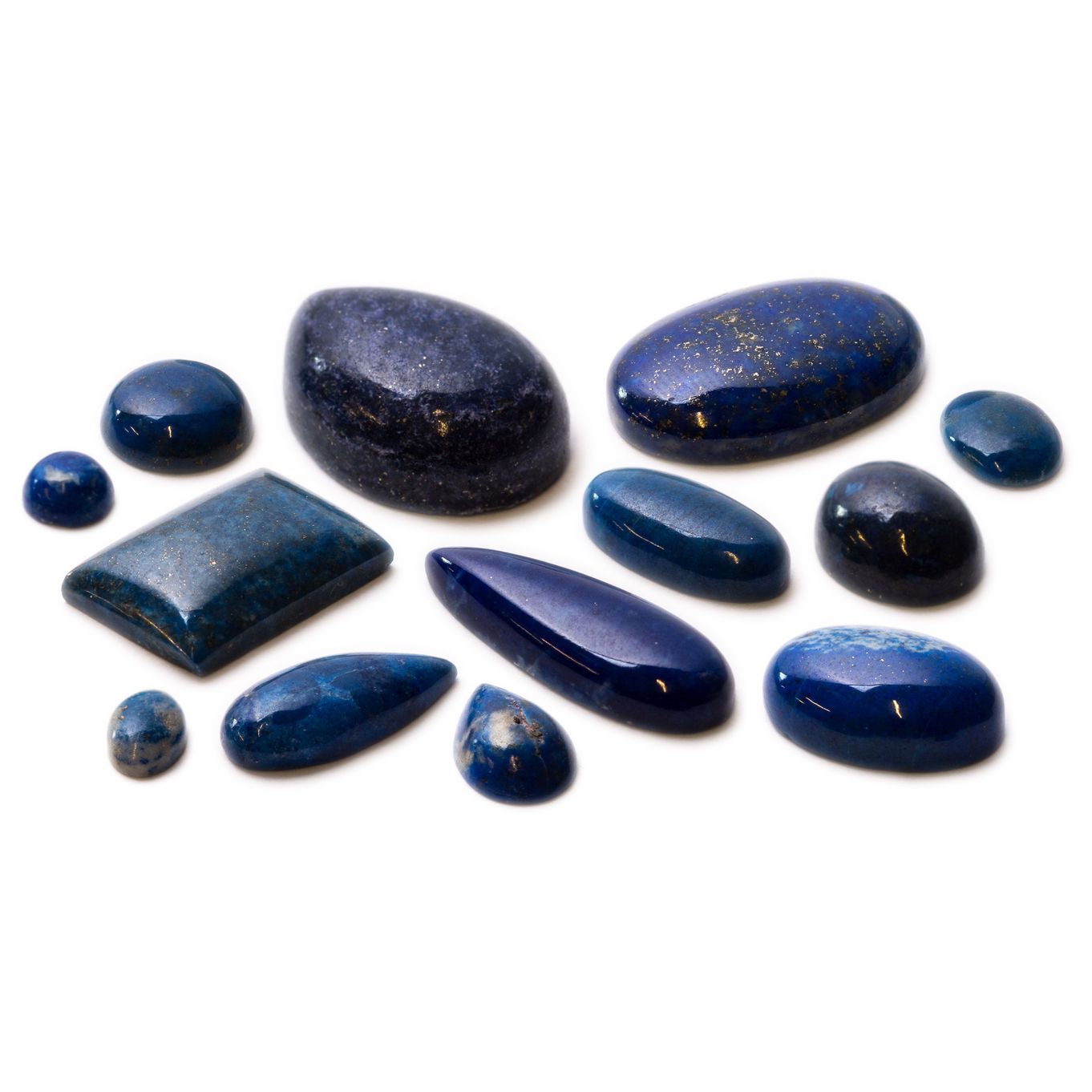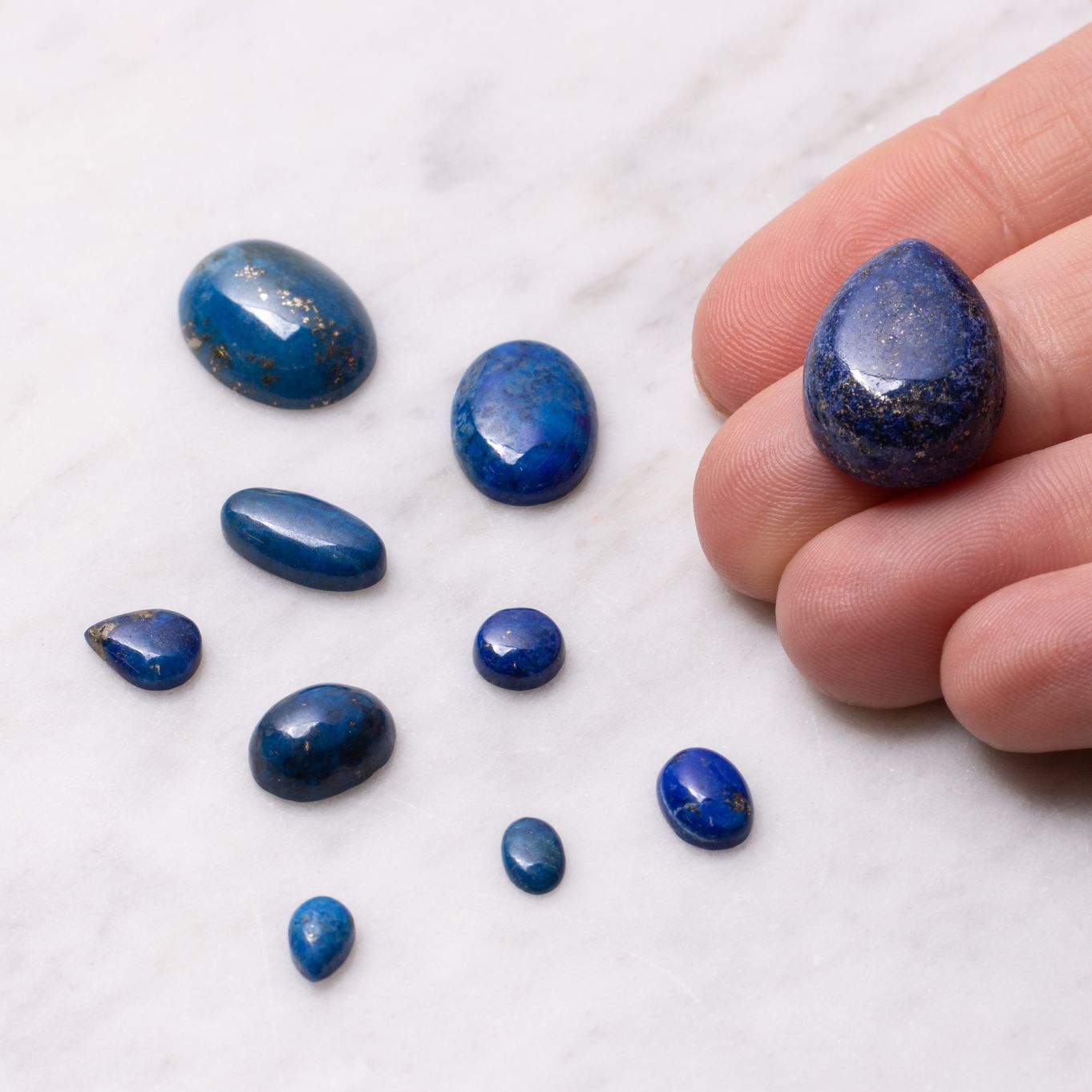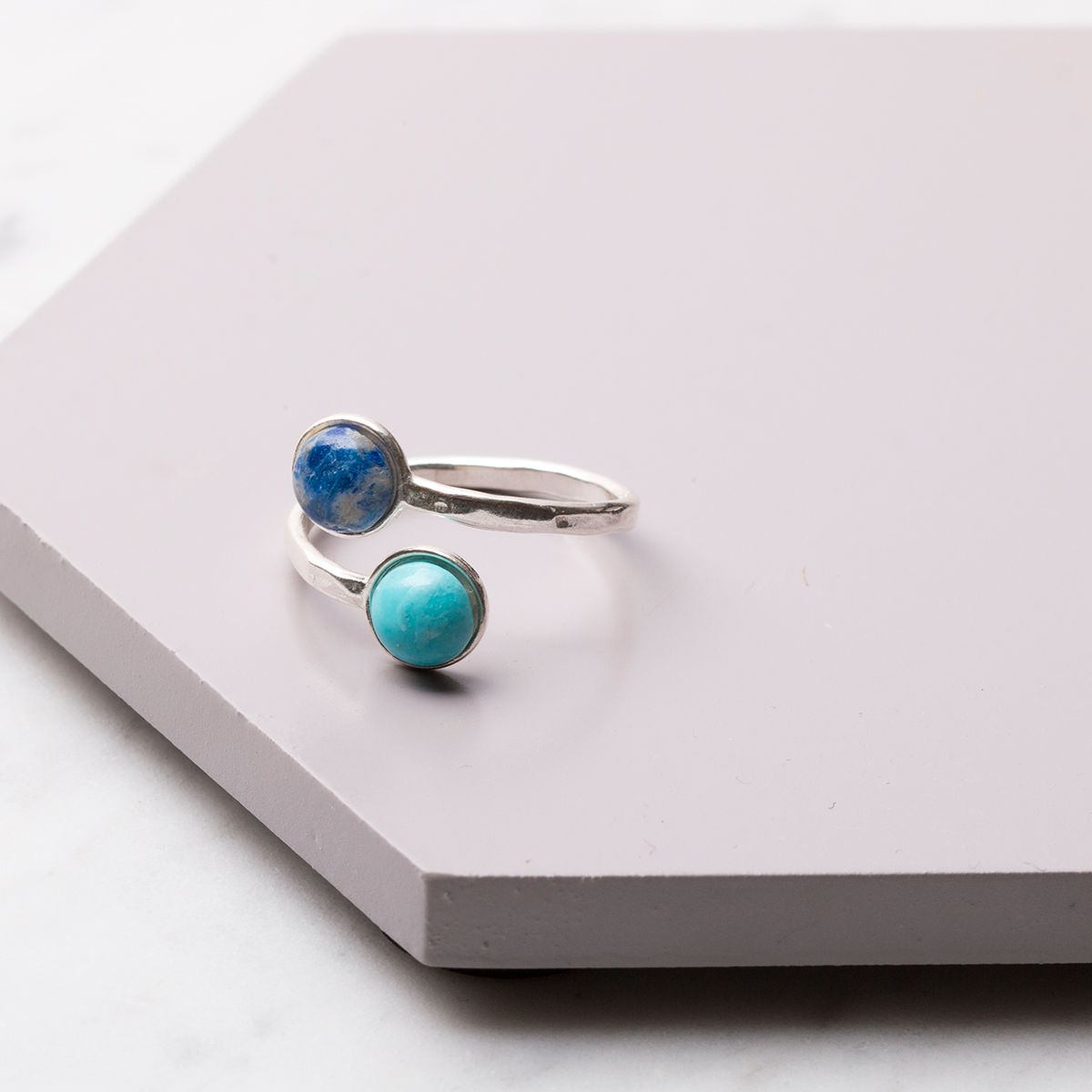 These natural lapis lazuli gemstone cabochons range from rich, royal blue to deep navy and are often speckled with sparkly gold pyrite. These are beautiful stones with a luxurious look and lapis lazuli is one of our most popular stones. Imagine how stunning these would look set in gold!
Cabochon (flat bottom, domed smooth top, undrilled)
Available in a range of shapes and sizes to suit your jewellery needs and designs
Natural gemstone
Healing properties: communication, intuition and the inner power
Sold individually
NB Please note some of our current 3mm, 4mm and 6mm round stones are measuring slightly over and under our 0.2mm tolerance
Hardness of 5-6 on the Mohs scale
Country of Origin: India, Pakistan and Afghanistan
Photo of gemstone ring features 6mm lapis and turquoise matrix cabochons, using our sterling silver ring setting.
Special requests
Did you know that you can add special requests for gemstones? Whether you're after matching pairs, a particular colour, pattern or shape, just let us know in your shopping basket and our team will personally spend time trying our very best to select the perfect gemstone for you. Learn more
Product code: H52