Turquoise Matrix Cabochons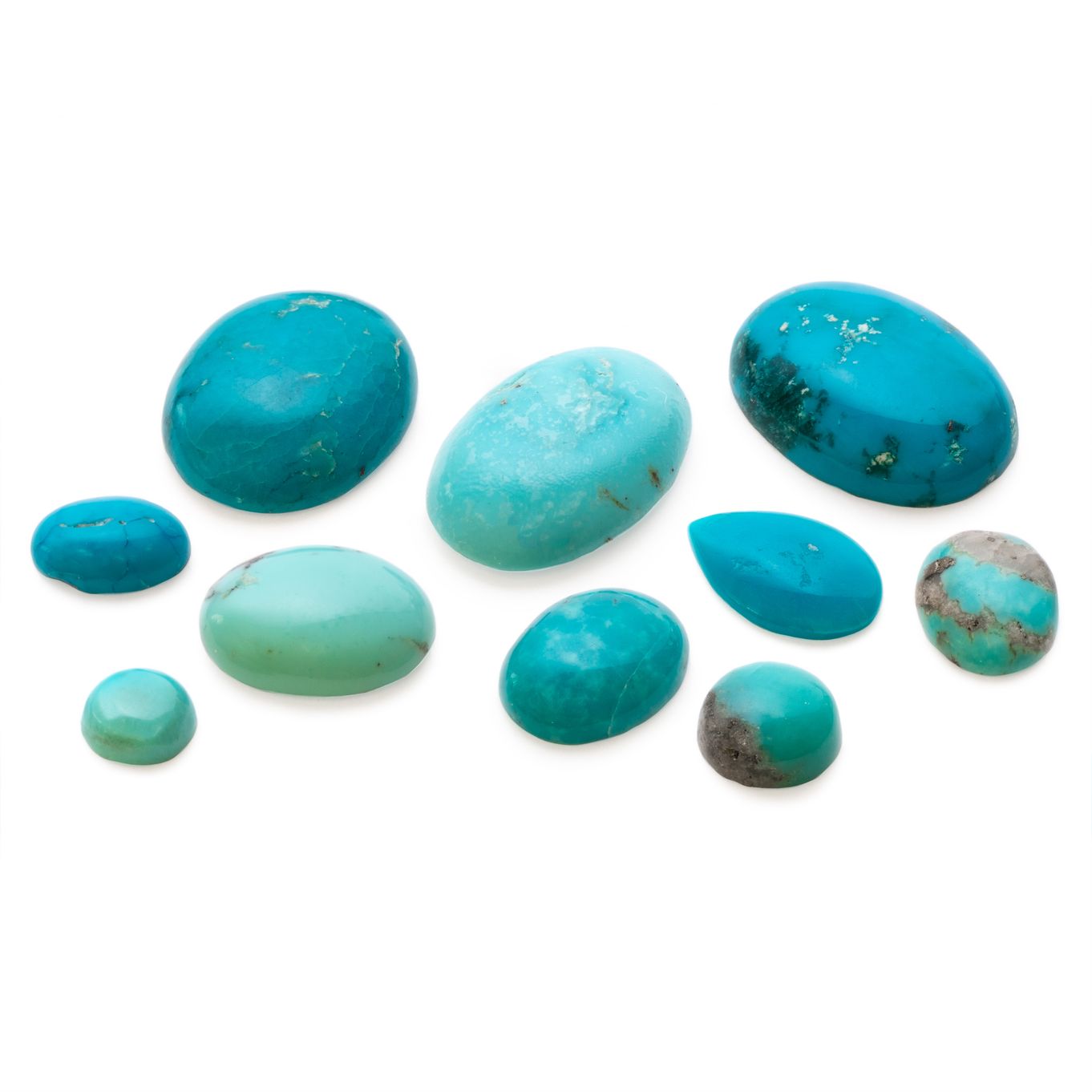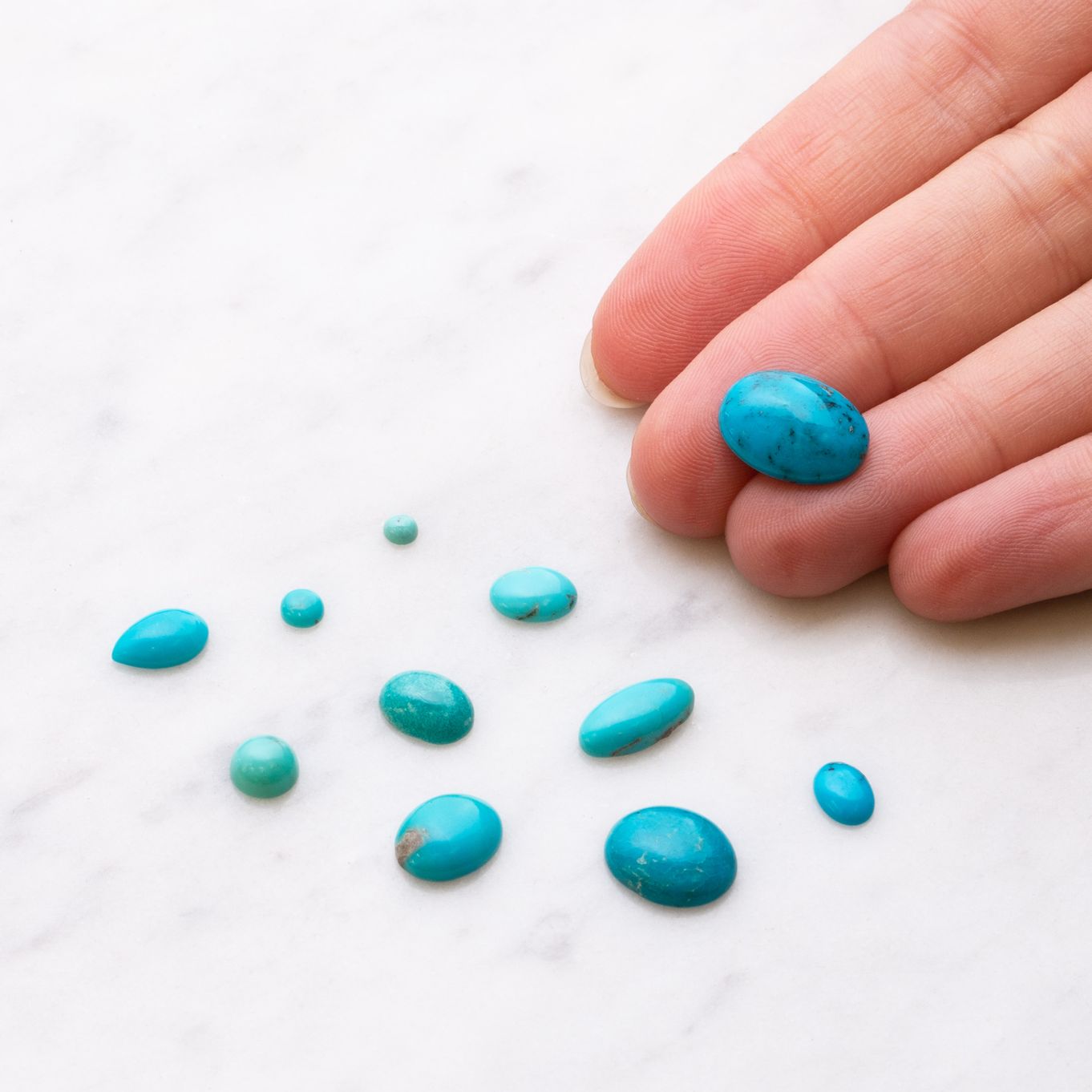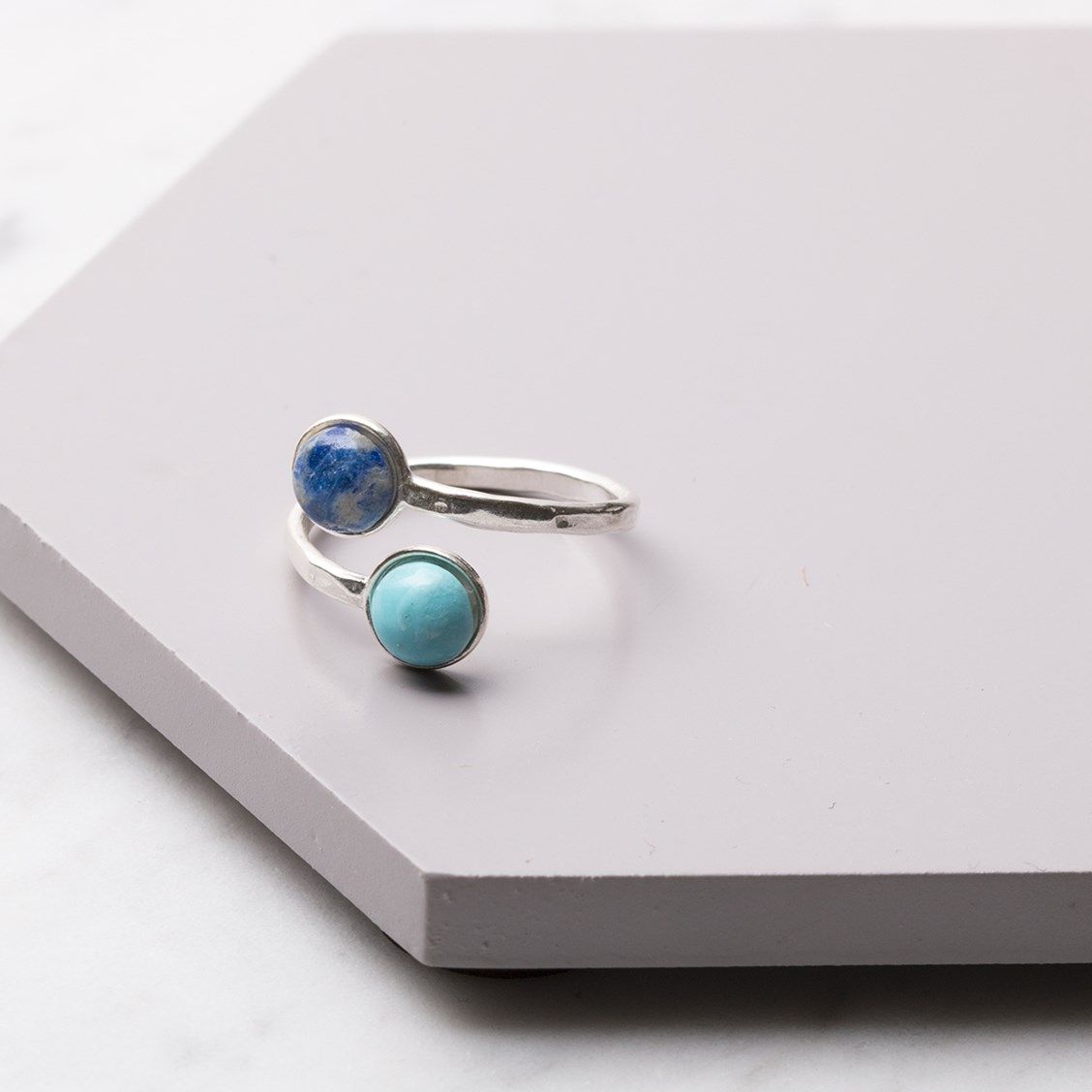 These turquoise matrix gemstone cabochons have little flecks and inclusions of brown matrix host rock and golden glints of pyrite which will add interest to your jewellery designs. Turquoise is often seen set with silver which complements this cool coloured gem perfectly.
Cabochon (flat bottom, smooth domed top, undrilled)
Available in a range of shapes and sizes
May have some inclusions and surface imperfections
Treatment: like 97% of all turquoise sold this turquoise is stabilized
Hardness of 5-6 on the Mohs scale
Birthstone of December
Country of Origin: China, Mexico, Peru, Russia and Tibet
Sold individually
Please note: due to the cut and size tolerance of the stones, these are more suitable for a bezel setting rather than a claw setting as some have uneven bottoms and edges.
Please also note that our current stock of teardrops have a size tolerance of up to 0.5mm
Photo of gemstone ring features 6mm turquoise matrix cabochons and lapis lazuli cabochons, using our sterling silver ring setting.
Special requests
Did you know that you can add special requests for gemstones? Whether you're after matching pairs, a particular colour, pattern or shape, or even to fit a specific setting just let us know in your shopping basket and our team will personally spend time trying our very best to select the perfect gemstone for you. Learn more
Product code: H16