How To Make A Textured Ear Cuff With Searose Jewellery (No Soldering!)
Make your own textured, silver no piercing ear cuff with guest tutor Katie Morgan, from Searose Jewellery!
This is a really fun beginners metalsmith project, great for those looking to explore texturing and metal bending techniques. No soldering is required!
This tutorial is for a 7mm wide earring cuff, using 0.7mm thick silver sheet ear cuff. However, they can be easily changed to other sizes to suit your style.
You can also experiment with different jewellery hammers to create your own unique look – this ear cuff is textured using a ball pein hammer.
After following the outlined techniques, don't be shy to get creative and make different pieces, whether that's a ring, toe ring or bangle!
How to put on an earring cuff
It's easy! Place the cuff on the thinnest part of your upper ear and slide up until it hugs your ear nicely, you can adjust the cuff by gently squeezing it together or apart until it feels comfortable.
Recommended project tools and supplies:
FOLLOW KATIE'S STEP BY STEP INSTRUCTIONS…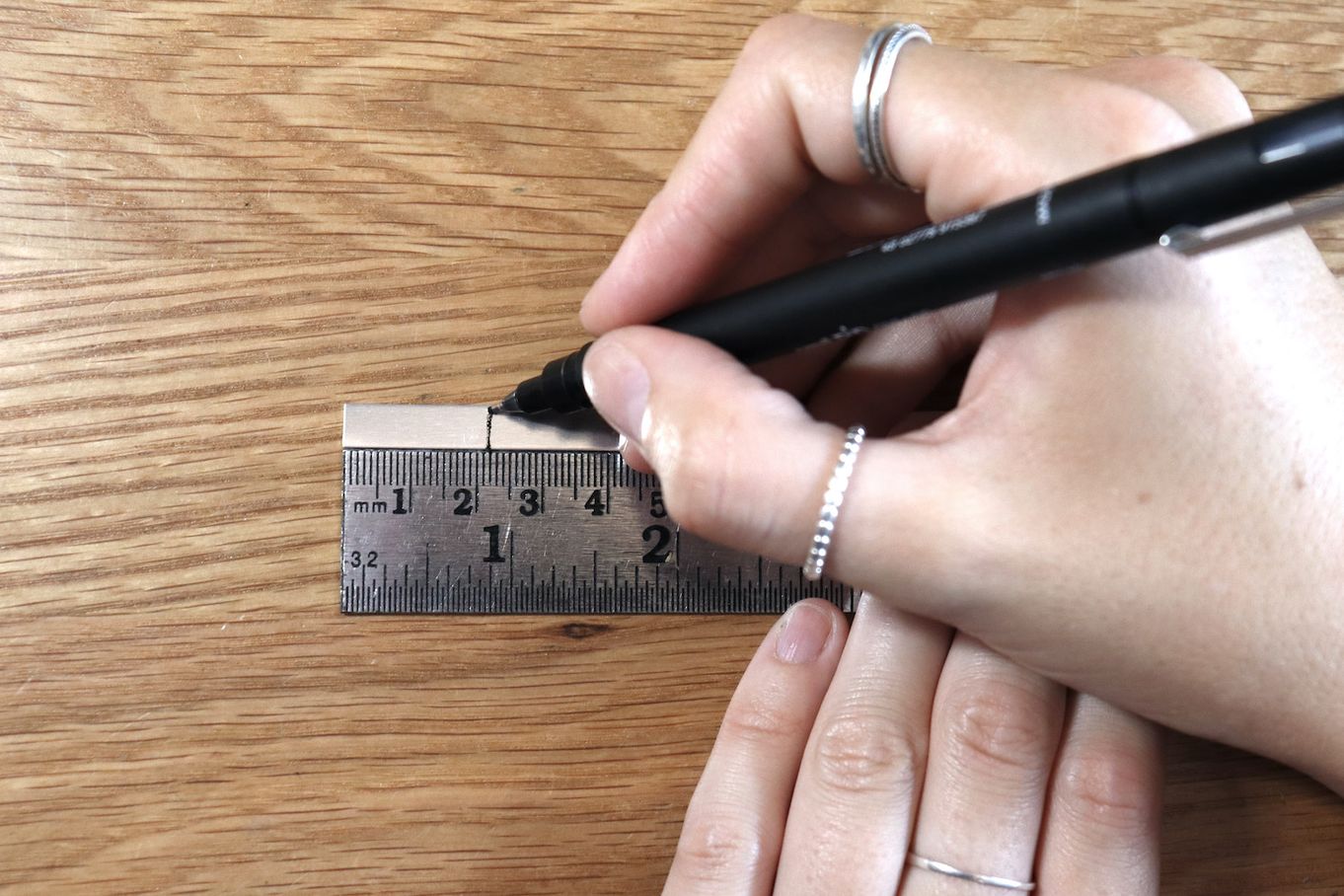 1. Measuring
Take the silver sheet wire and measure out 2.2cm. Mark this point by drawing a straight line across the wire using the marker pen, as shown.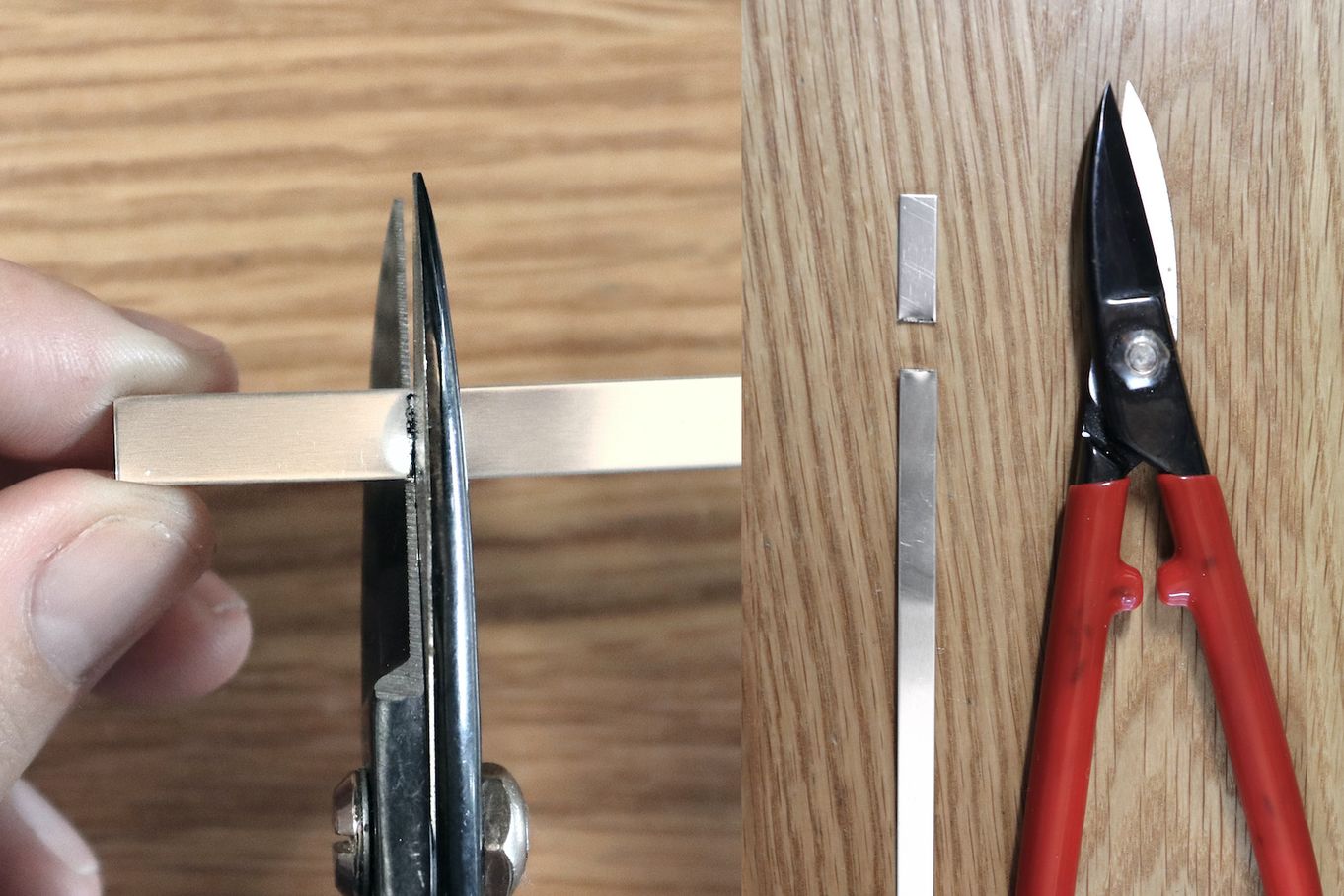 2. Cutting
Using the straight shears, cut along the straight line. Alternatively, you can use a saw frame and saw blade to cut. If you choose this option, I recommend lubricating the saw blade with beeswax for easy gliding.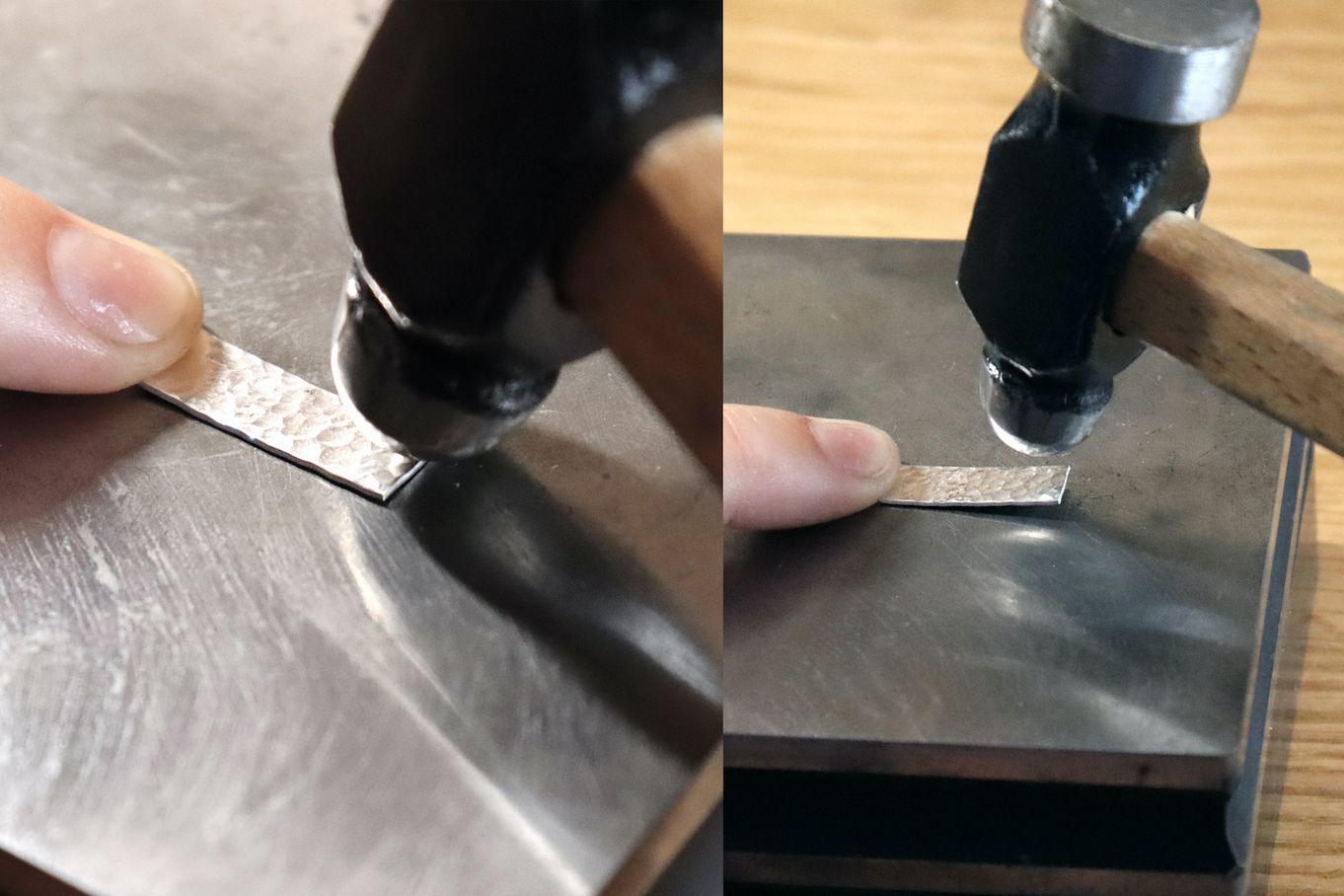 3. Texturing
Take the ball pein hammer and, starting from one side, carefully hammer along the length of the silver strip, using enough force to create dents. Make sure to avoid your fingers!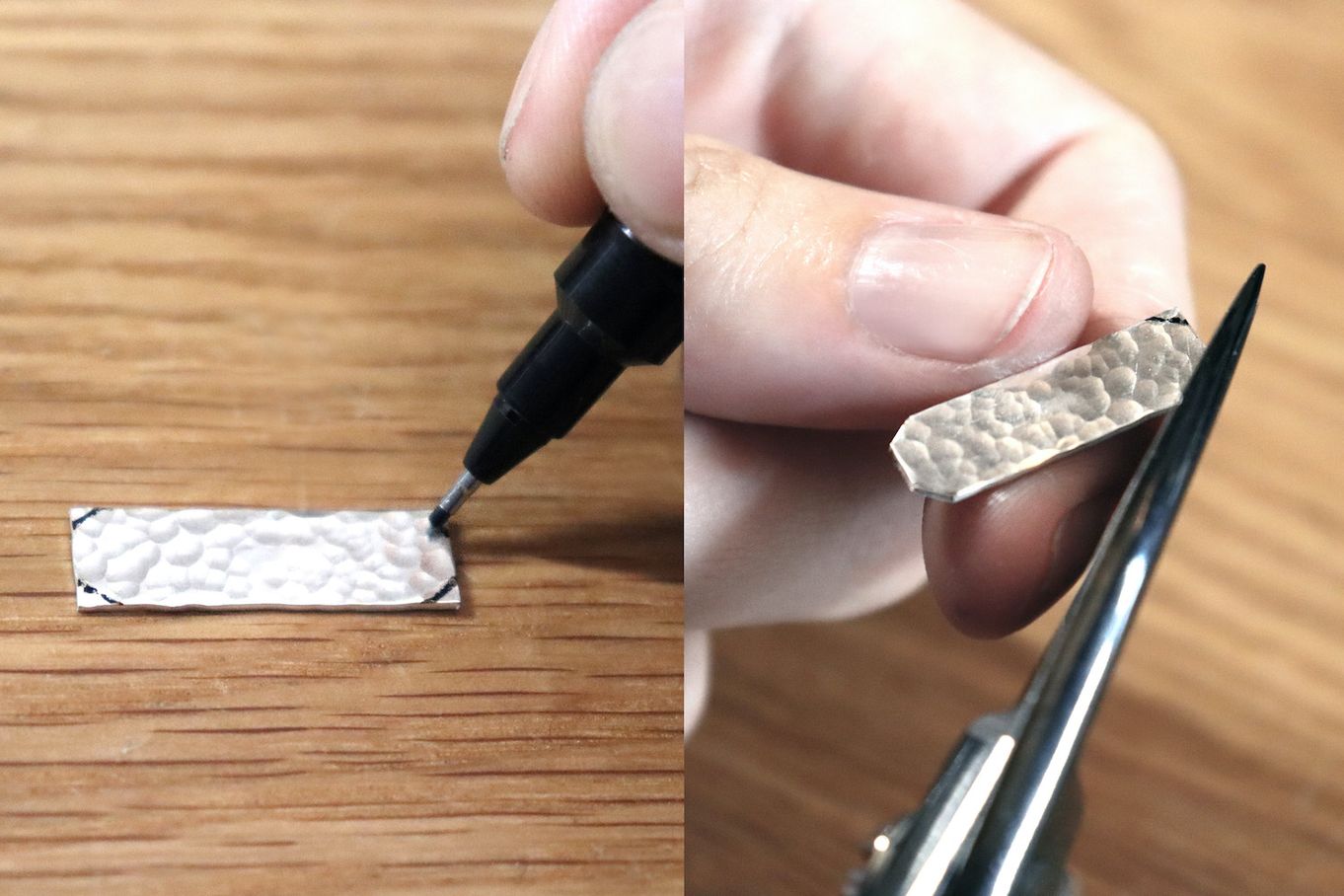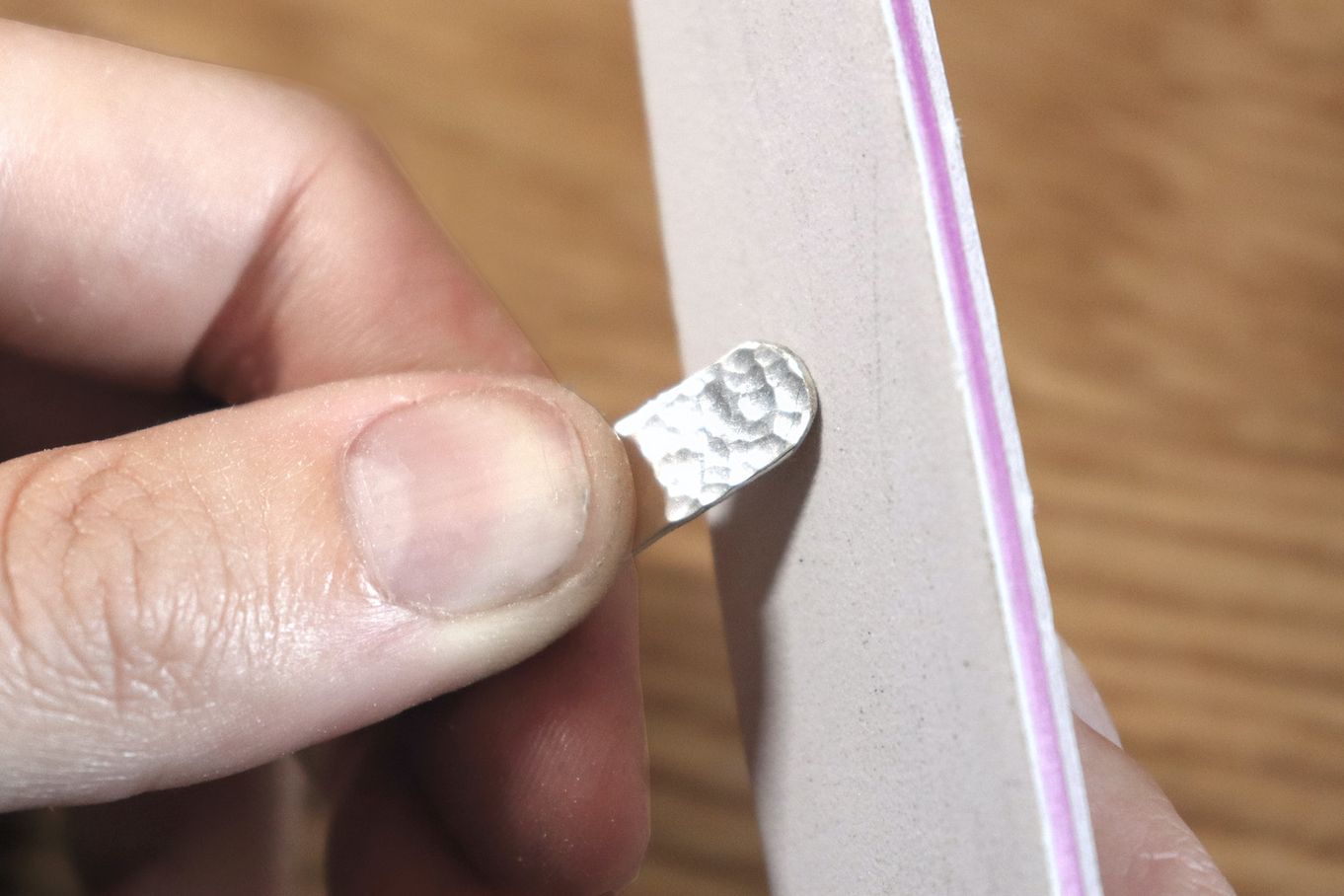 5. Filing
Using the nail files or wet and dry sanding sheets, smooth the edges. Start with the lowest grade and work your way to the highest - until you are happy with the result. Alternatively, use a power tool with sanding accessories for quicker results.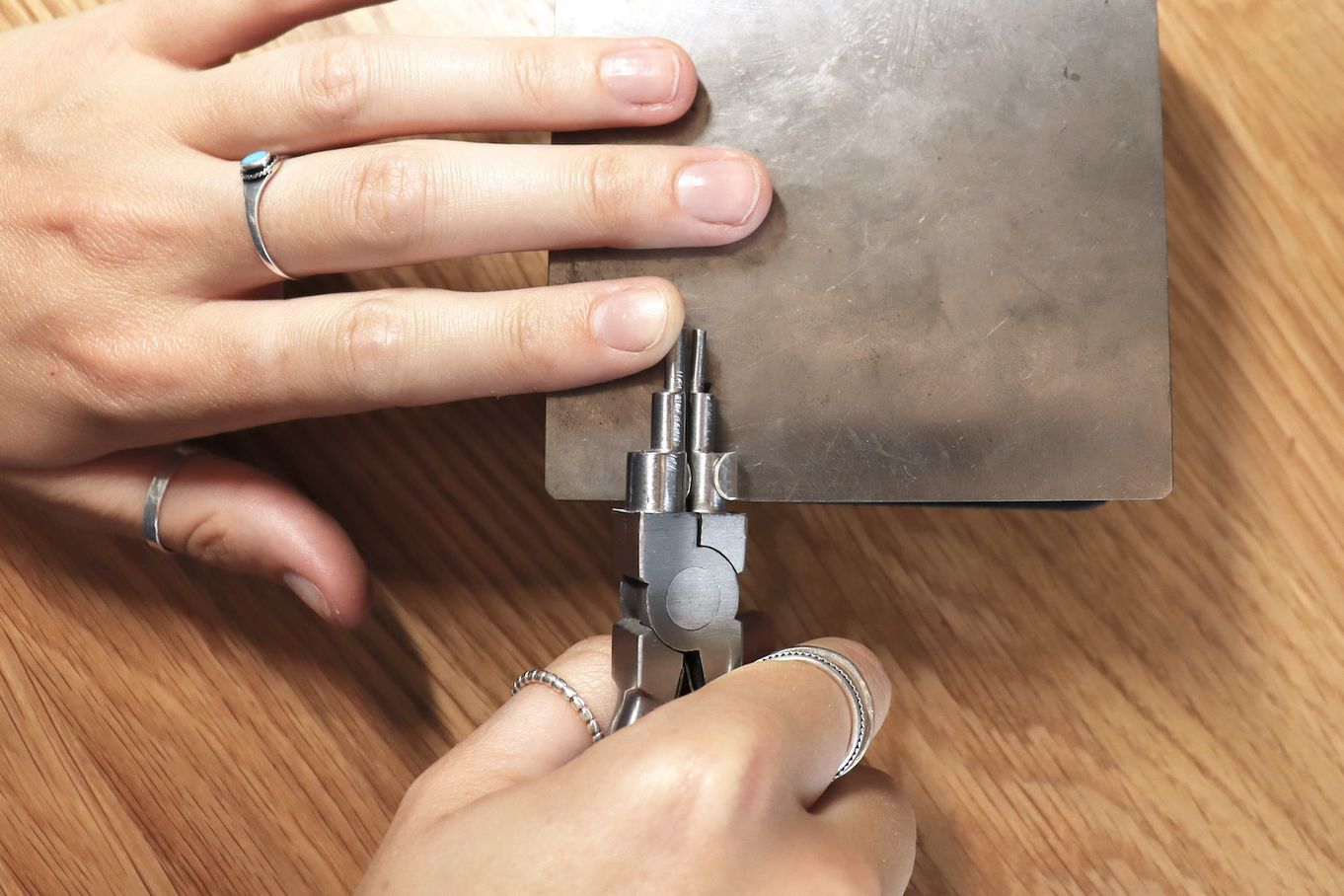 TIP
If you find that you are struggling to use your fingers to bend the silver, you can use a steel bench block or anvil to help you.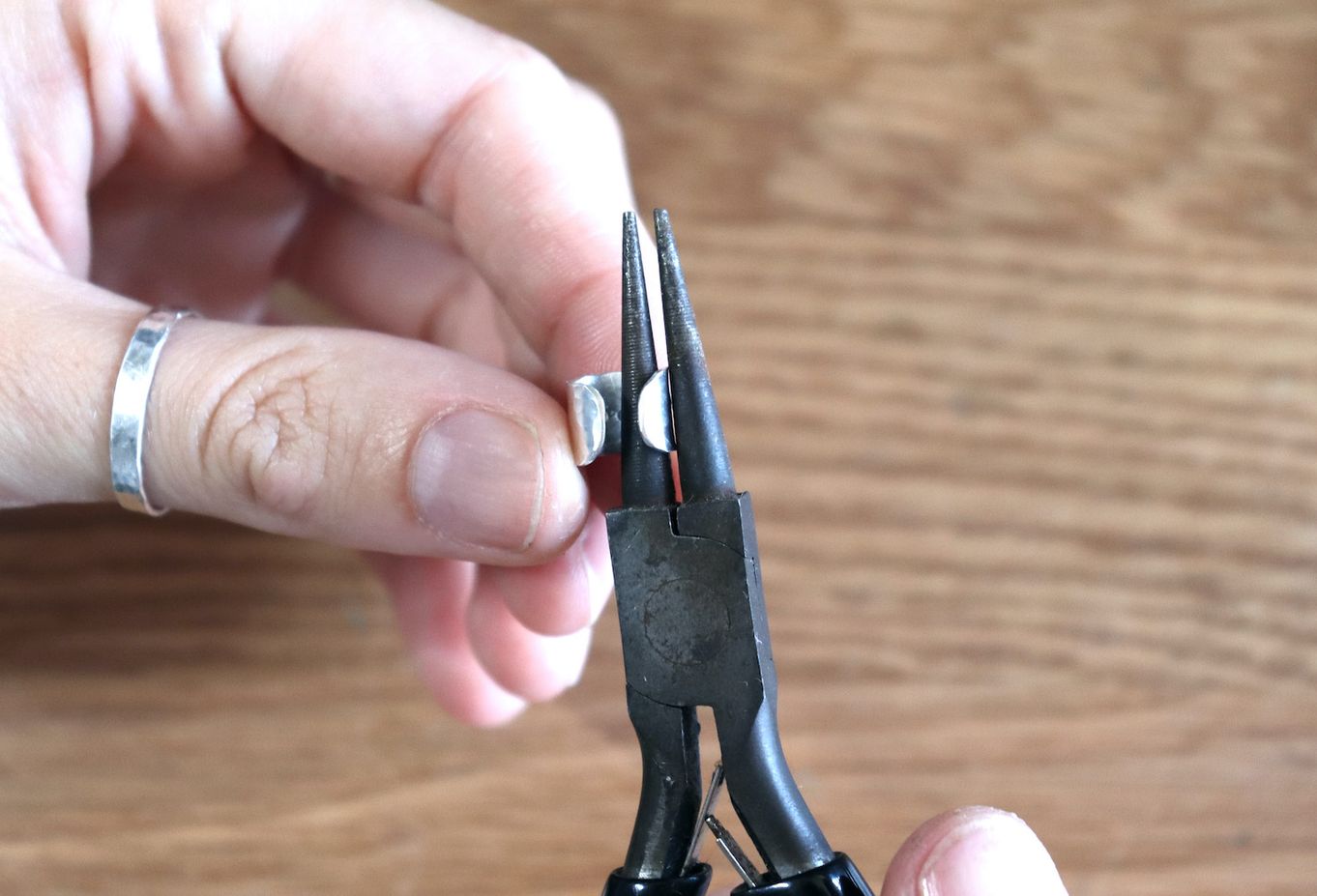 Alternatively, use round nose pliers
If you don't have access to bail making pliers (unfortunately this isn't something we sell at Kernowcraft) you can use round nose pliers instead. Ensure that you make the bend level when bending, you can always adjust a little each side if you make it slightly tapered.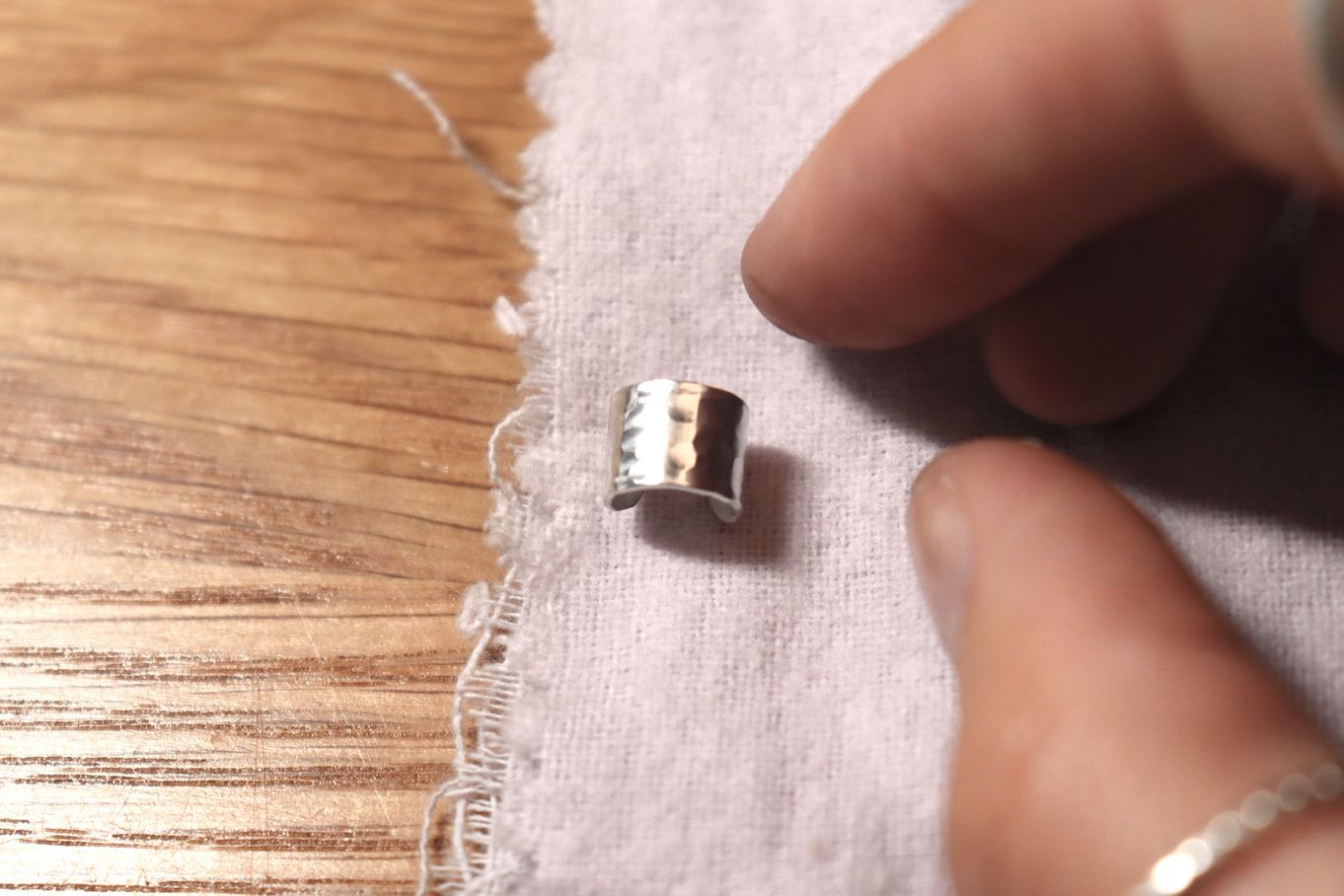 7. Polishing
Finally, use the polishing cloth to polish the ear cuff until you are satisfied with the shine.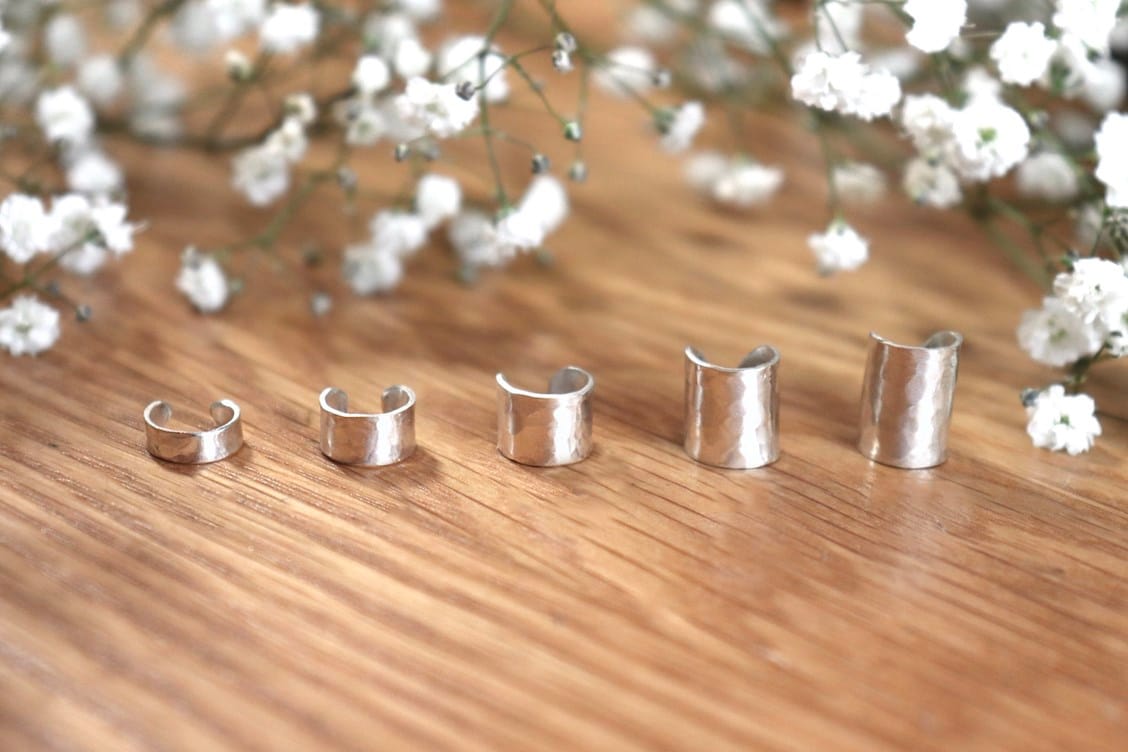 Finished!
And there you have your very own textured silver ear cuff! Now that you know how to create an ear cuff, why don't you play around with different sizes?
Explore Kernowcraft's range of metal sheet here.
Share your textured ear cuff designs with us on social media, tagging Kernowcraft and Searosejewellery for a chance to feature.
---
Experiment with different metals, sizes & textures
Katie, showing you how to wear your earring cuff easily
Meet the jeweller
Katie, from Searose Jewellery, works from her home studio in Wales. Her designs are largely created from natural metals, mixed with sterling silver, resulting in beautiful everyday jewellery that can be treasured.
As a Welsh girl, she loves nature and the beach, and will often be found collecting sea glass and flowers to incorporate into her jewellery.
A self-taught jeweller, Katie loves experimenting and uses Kernowcraft to buy her jewellery making tools and stones, as well as to learn new tips.
Katie's latest pieces can be found at her Etsy Store.
Follow Searose Jewellery