Soldering Kit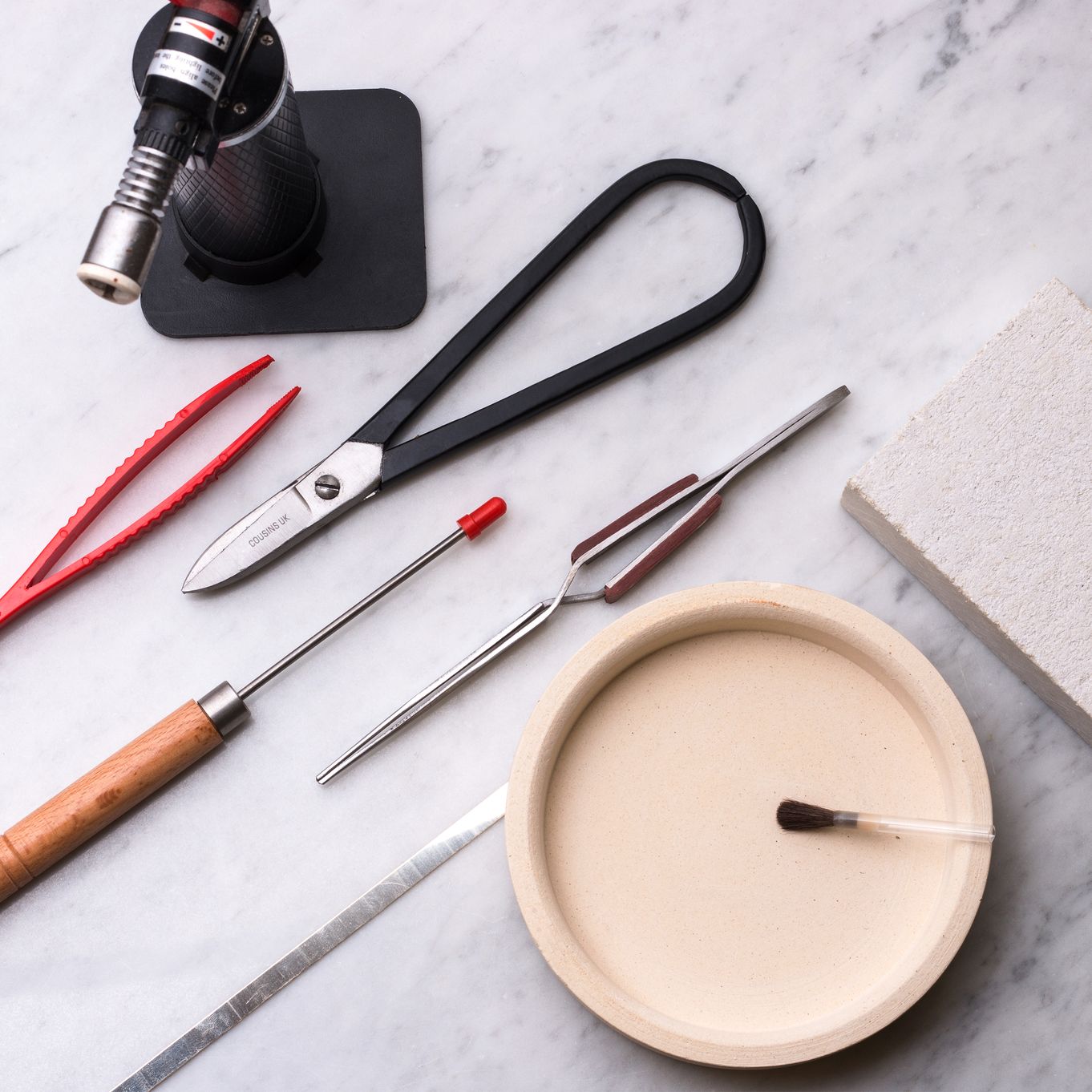 Discover our recommended tools for soldering for jewellery making.
This kit is perfect for beginners eager to start their metalsmithing journey and set up their own soldering work station.
You can click on any of the products on the shopping list to find out more about the item and what it's used for.
The Kit Features:
Gas Torch: An essential tool for soldering to bring your piece up to temperature to allow the solder to flow and join your metal together.
Soldering Block: This fire-proof soldering block provides a safe surface to solder your pieces and keeps the heat exactly where you want it.
Borax Cone, Flux Brush & Dish: This is a traditional flux and suitable to use with all solders. Simply wet the dish and rub the cone in a circular motion before applying the flux to your solder joint using the flux brush. If you find traditional soldering tricky, you may prefer to use sterling silver solder paste - this is a formulation of silver particles and flux contained in a syringe and it is super-easy to use.
Sterling Silver Solder Strip: Solder strip is cut into pallions using Metal Sheet & Wire Cutters and applied on the solder joint before soldering. Available in extra easy, easy, medium and hard grades.
Insulated Reverse Action Soldering Tweezers: Use these for supporting pieces during the soldering process and placing pallions onto your solder joint. The wooden handles mean they can also be handled directly after soldering.
Soldering Probe: Ideal for manipulating solder and metals while heating.
Safety Pickle: Placing your pieces into safety pickle solution after soldering removes fire stain caused by heat during the soldering process.
Plastic Tweezers: Always use plastic tweezers for inserting and removing items from your pickle bath. Do not use steel tweezers for this as it can create a chemical reaction which causes your silver or gold to be copper plated.
Book: Soldering For Jewellers: We've also included this brilliant book as an option to add to your soldering kit. A great resource explaining the basics of soldering and problem solving.
---
Helpful links for beginners
Shop All Soldering Supplies: Explore soldering options with our range of soldering tools and accessories. Including silver solder paste, 9ct gold solder, gas torches, flux and more.
Jewellers Workbenches: If you are setting up a work station you may also be interested in our excellent UK made workbenches, designed specifically for jewellers.
Soldering Advice Pages: If you're a complete beginner, we would recommend reading our soldering advice pages filled with top tips and advice on soldering.
---
Our Jewellery Making Tool Kits showcase our top tools and supplies for various areas of jewellery making. They are aimed to inspire you, so you easily customise your tool kit to suit your needs and budget. Check out our jewellery making tutorials for free guides, browse our full selection of tools and if you have any further questions please get in touch.
Your Shopping List
There are one or more items out of stock at present.