Hematite Flat Plate Oval Cabochons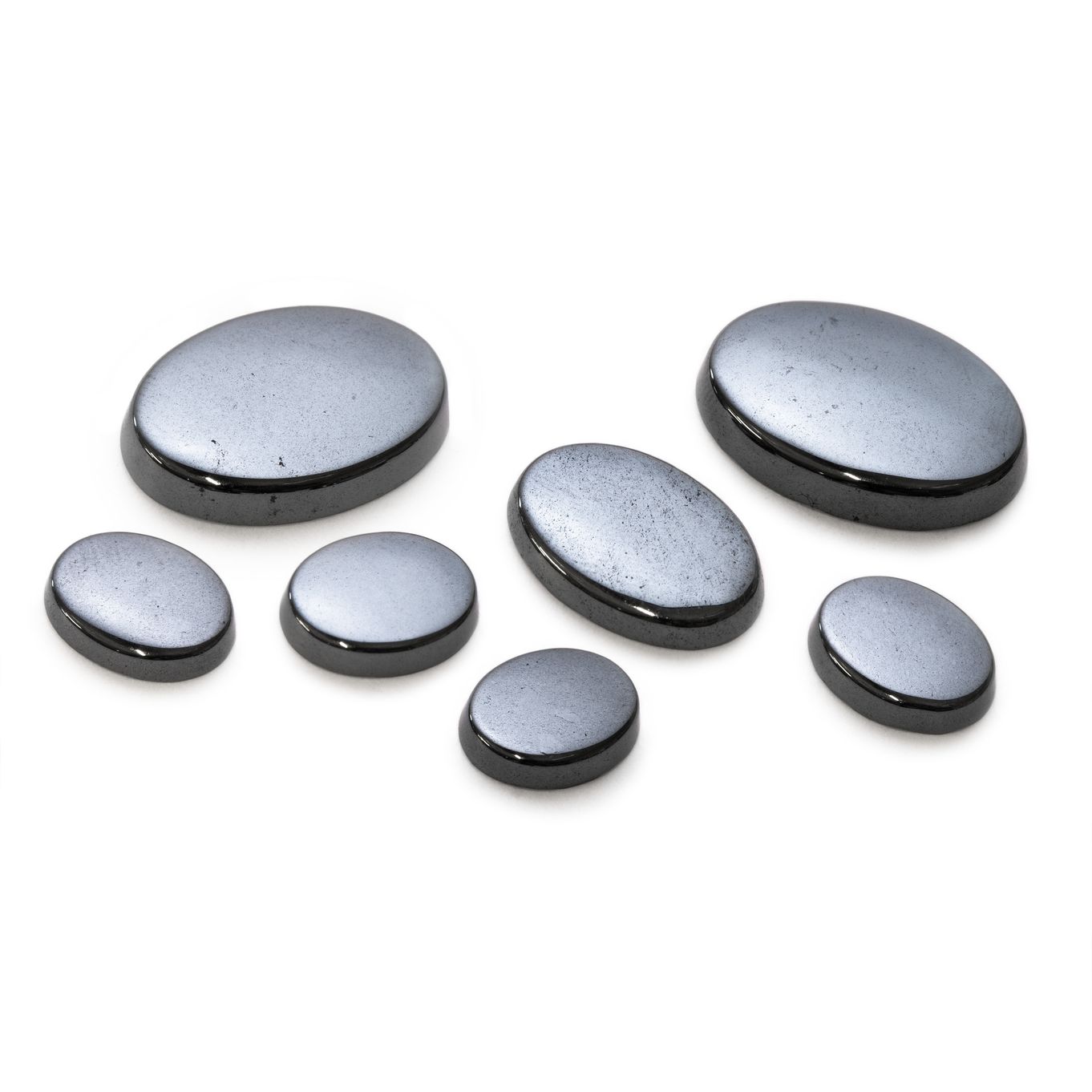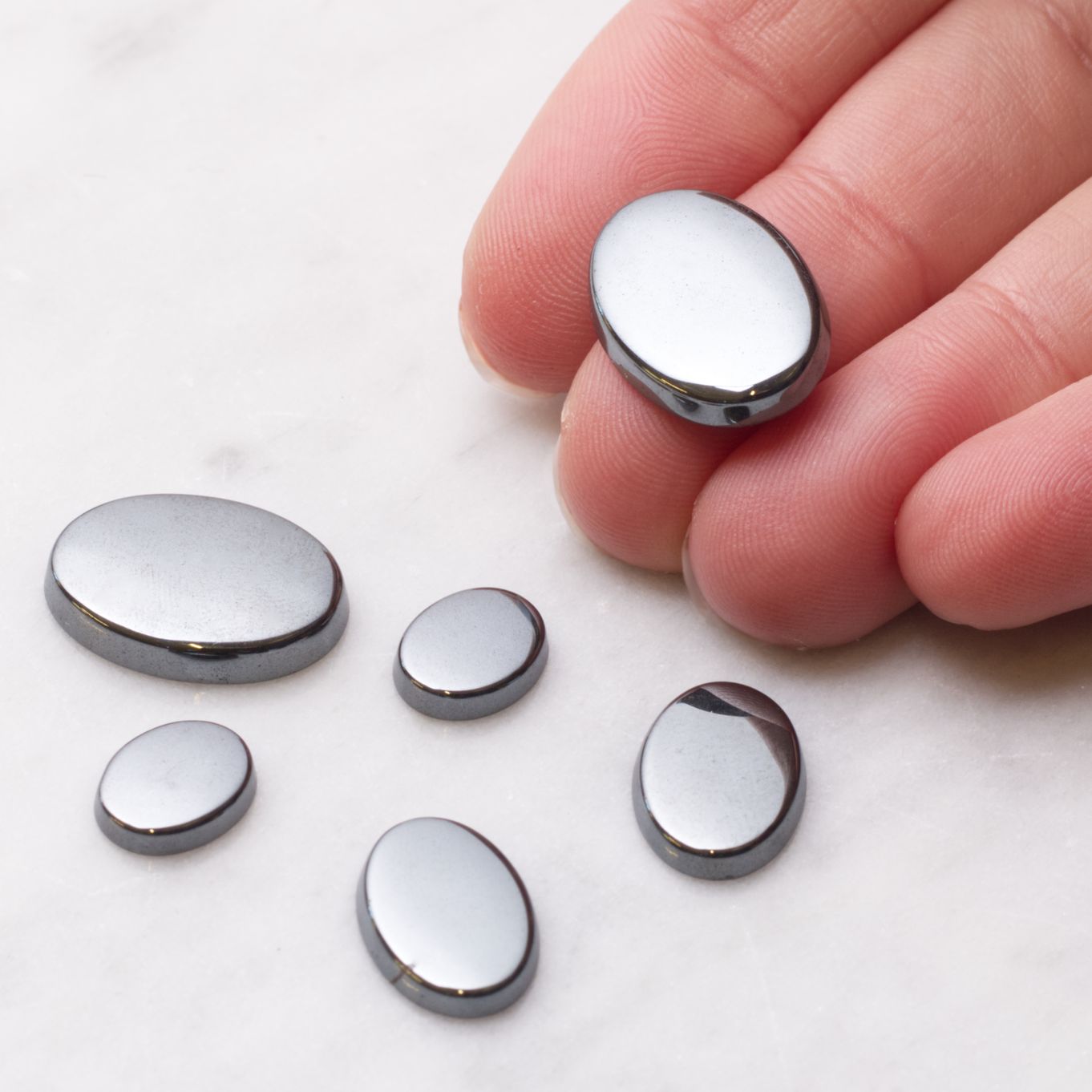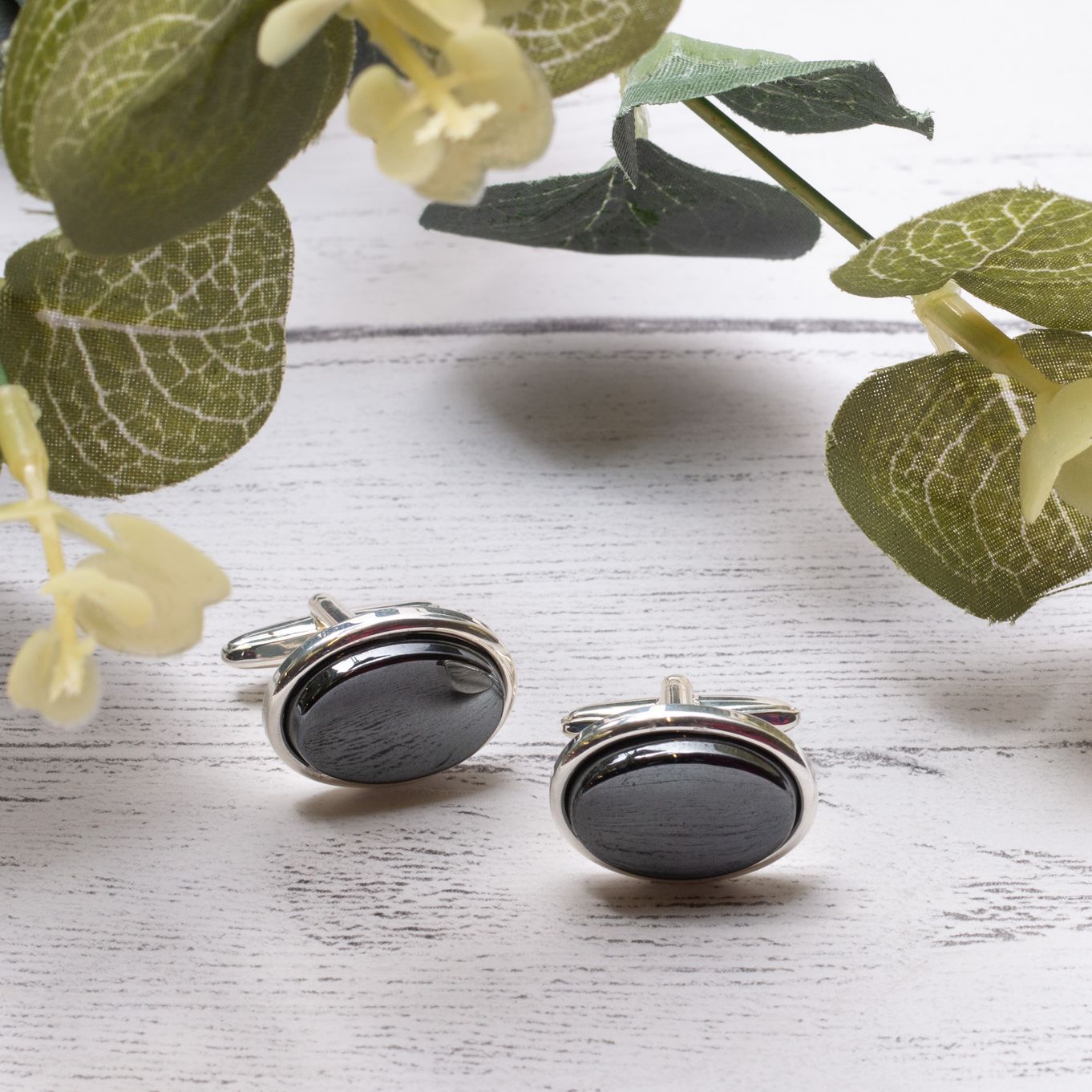 These hematite flat plate oval cabochons are a nice alternative to black onyx with its super shiny finish and will make beautiful addition to your jewellery designs.
Cabochon (flat top, flat bottom)
Man-made
Sold individually
Natural hematite is now very hard to come by and comes with a premium price so these cabochons are actually made from the man-made version of the stone (sometimes known as hematine or hemalyke). Virtually all (99%) of hematite currently on the market is actually this man-made version as stocks of the natural stone are so hard to come by – many suppliers will not disclose this or are possibly even unaware of it. This lovely gun-metal colour stone has exactly the same look and all the same properties as natural hematite at a fraction of the cost.
Special requests
Did you know that you can add special requests for gemstones? Whether you're after matching pairs, a particular colour, pattern or shape, or even to fit a specific setting just let us know in your shopping basket and our team will personally spend time trying our very best to select the perfect gemstone for you. Learn more
Click below to read our helpful pages:
Product code: 6543