Radial Bristle Discs, Pack of 6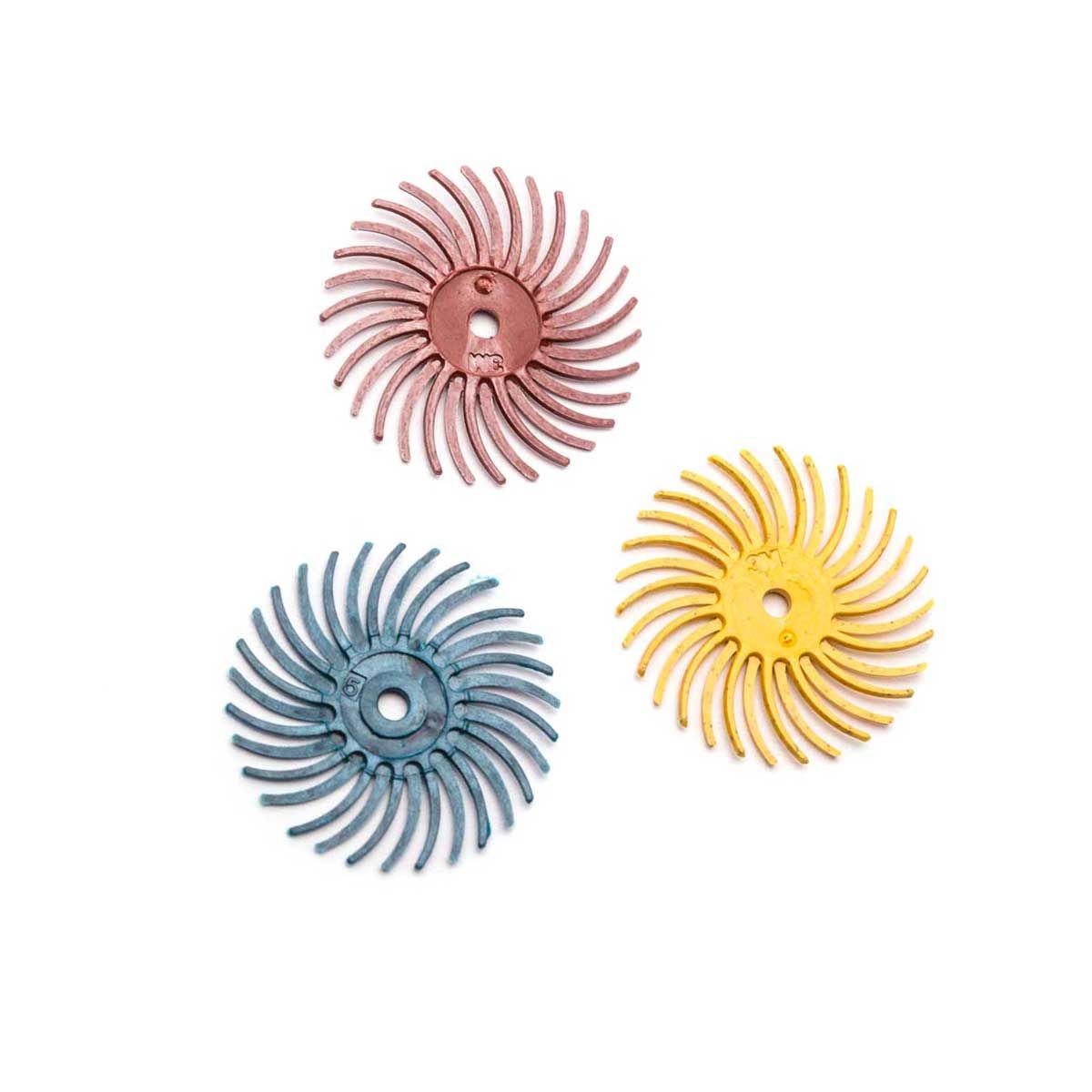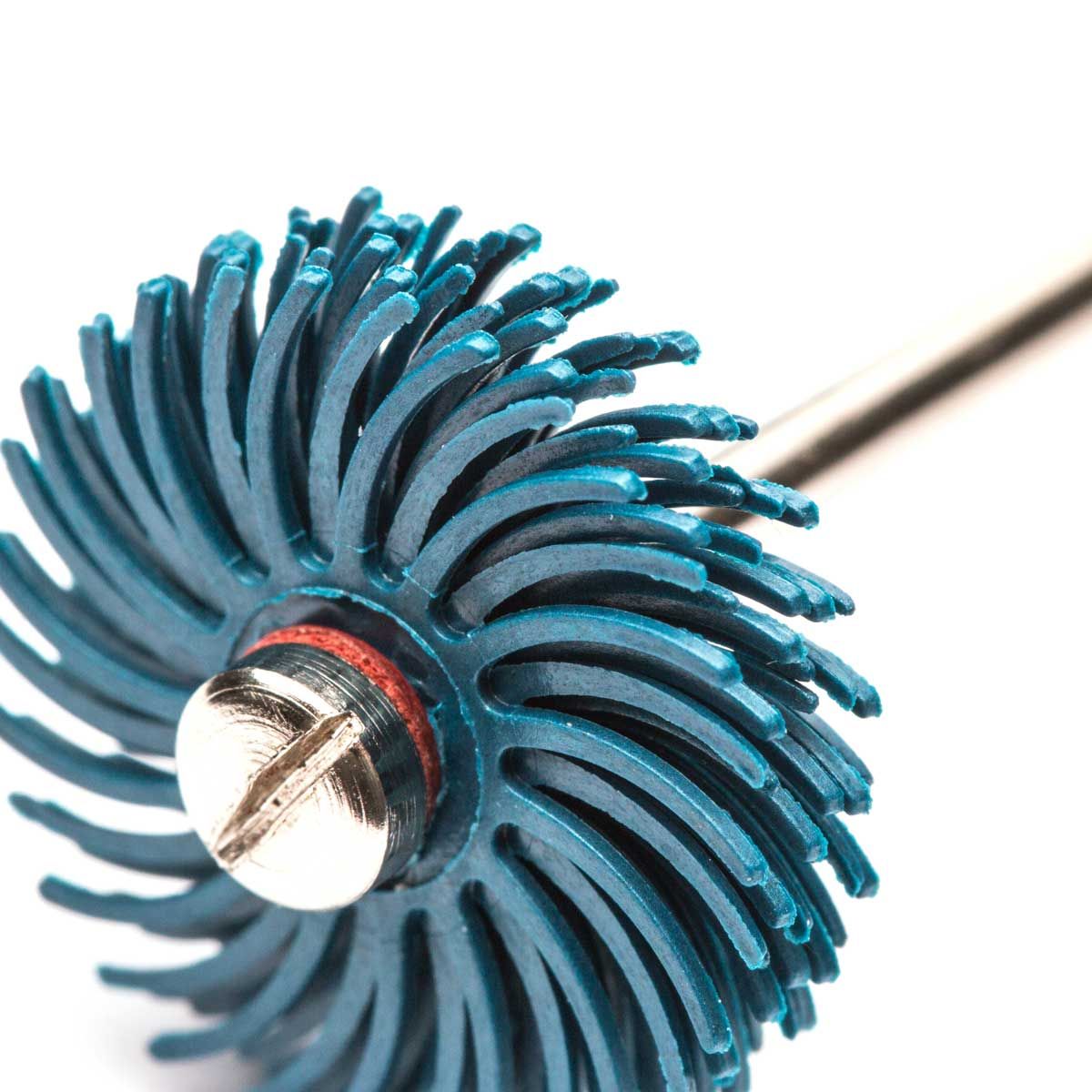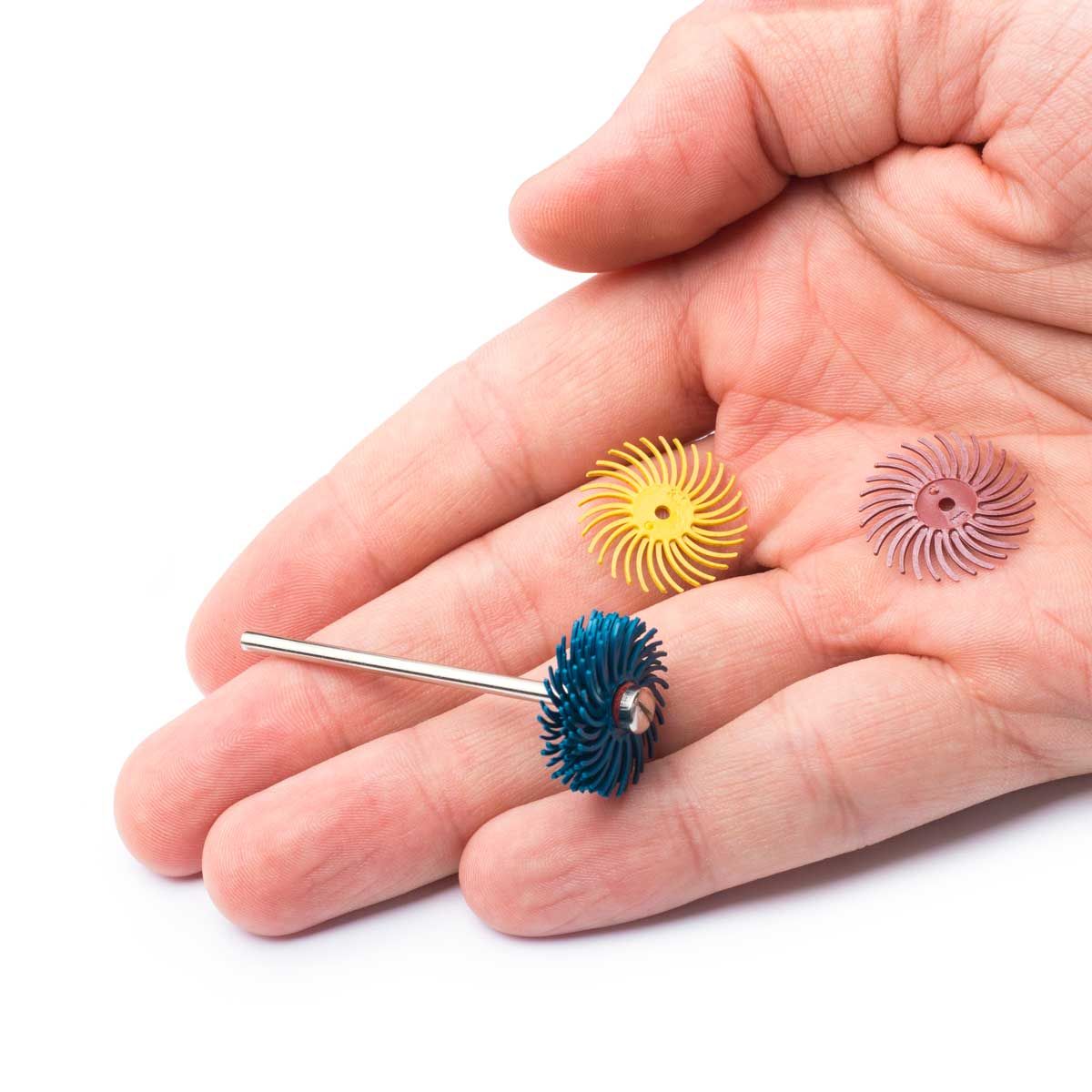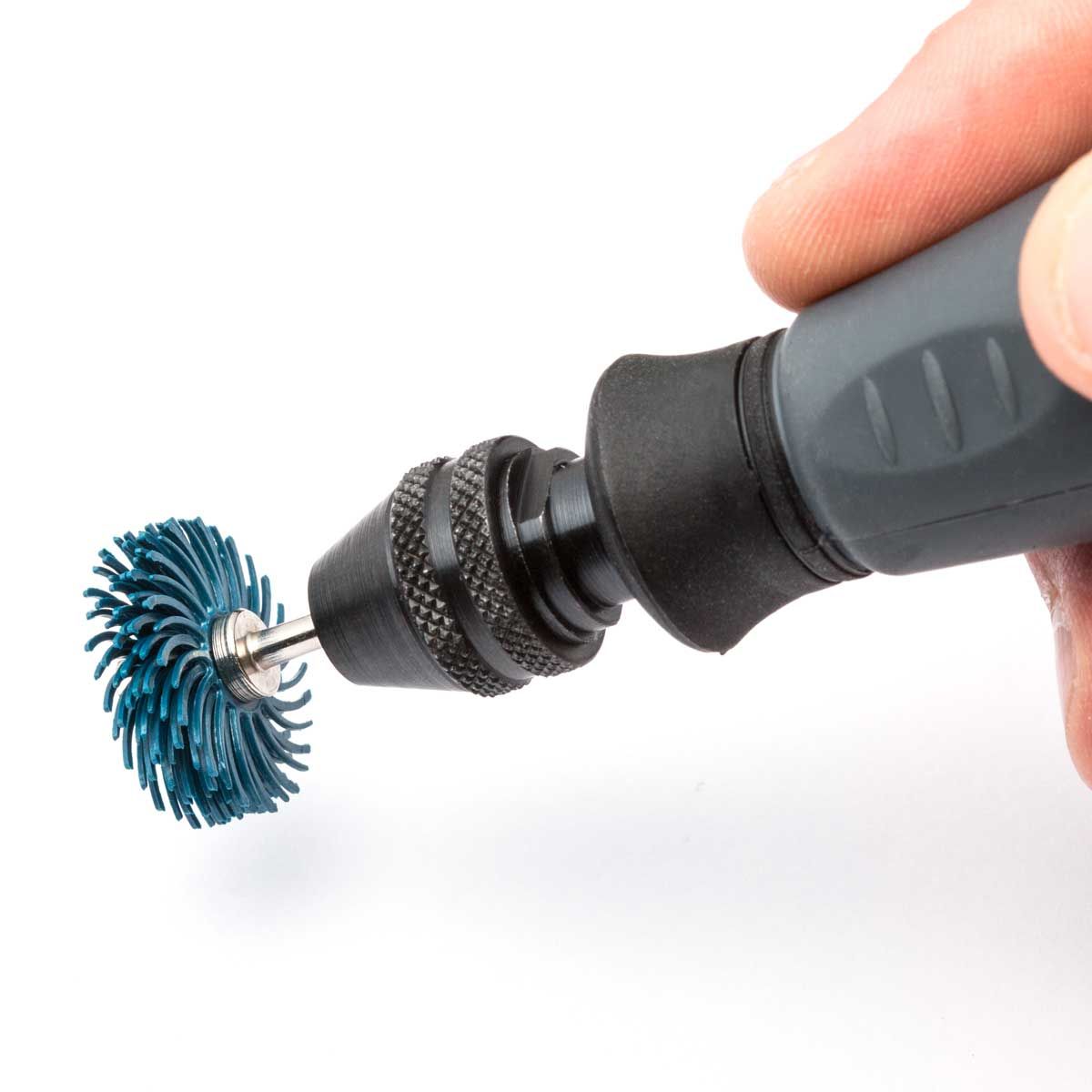 These Scotch-Brite radial bristle discs have a graded 3M ceramic abrasive grain technology which provides polishing, cleaning, and finishing without the need for chemicals and compounds.
These bristles discs will significantly reduce clean-up time and effort due to their flexibility in reaching detailed, grooved and awkward areas.
How to use: Simply work through the grades to achieve a brilliantly professional finish in a fraction of the time it takes with sanding sheets. Ideally, 4-6 should be used together for maximum results and can easily be attached to your pendant or hobby drill such as our Dremel Multi Tool with the addition of a multi chuck, using the mandrel for wheels.
Size (thickness): 0.4mm (bristles) 0.5mm (wheel)
Size (diameter): 19mm
Yellow 80 grit - for fire scale removal
Red 220 grit - for light cleaning and semi-finish
Blue 400 grit - for finishing
Maximum rpm 35000
They can be used on gold, silver, platinum, copper, brass, aluminum, pewter, tin, steel and bronze
Eye protection should be worn whilst using this product (C305)
Please note that these do not come with a mandrel-you will need to purchase this separately (C176)
Sold in packs of 6 of the same grade
Product code: C90