Blue Goldstone Cabochons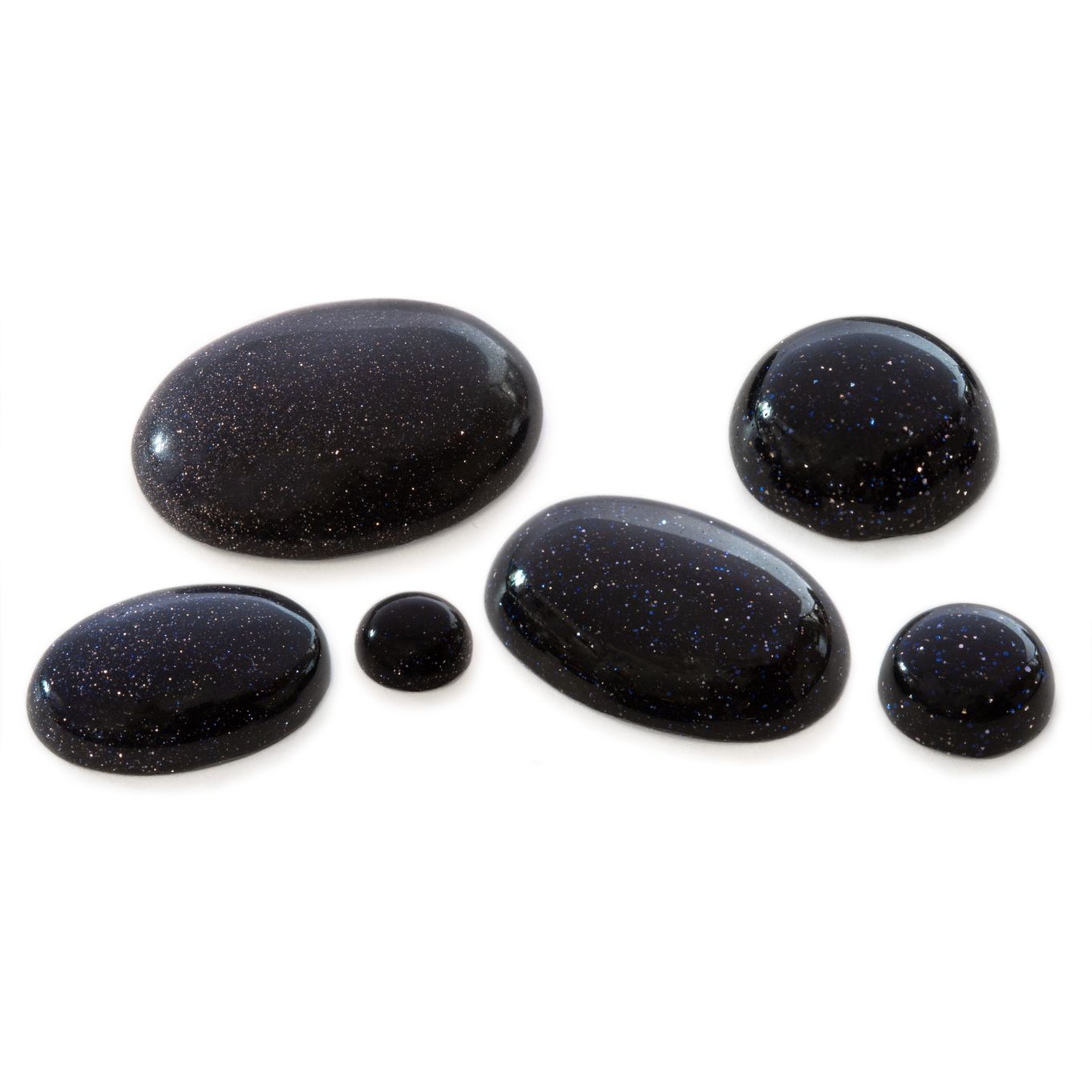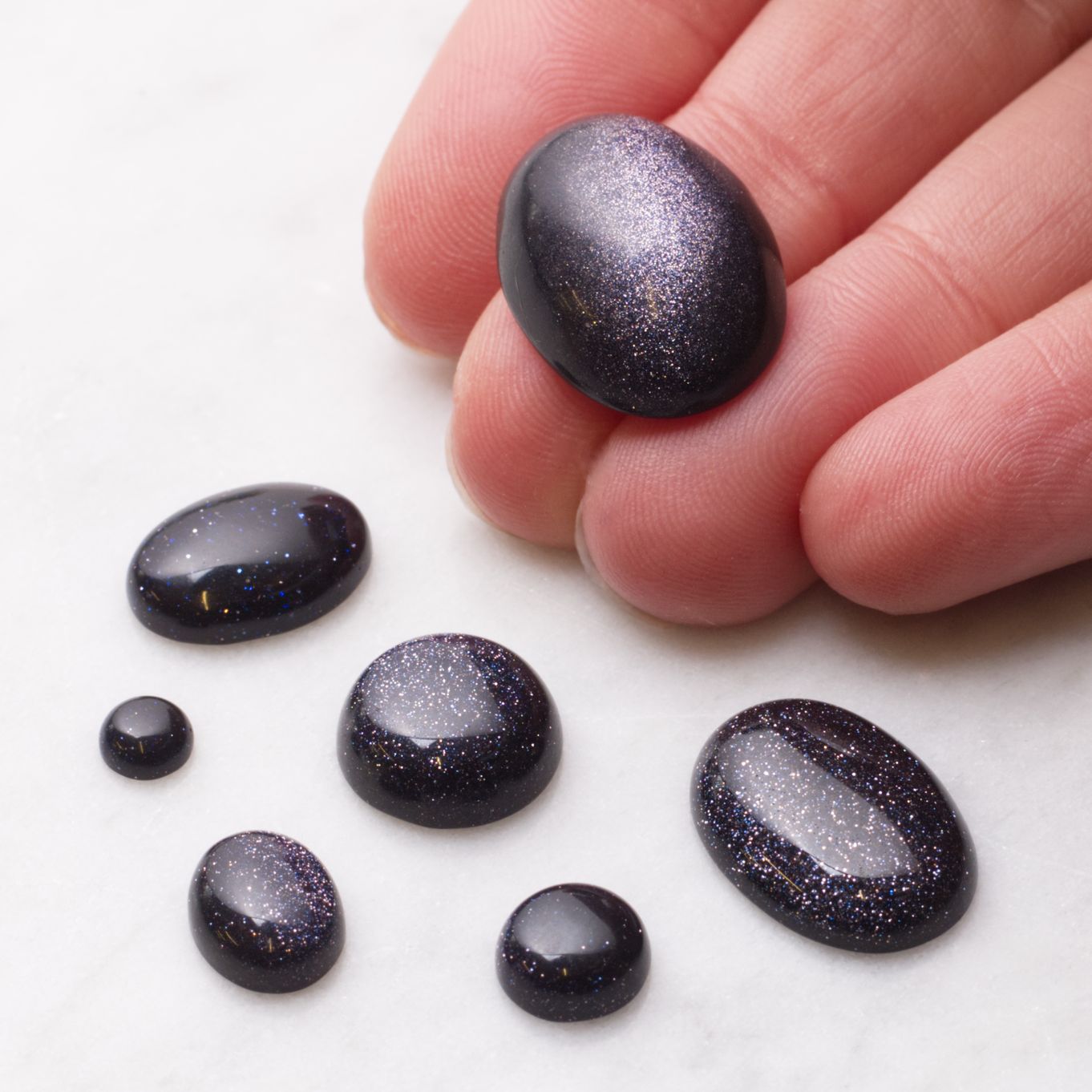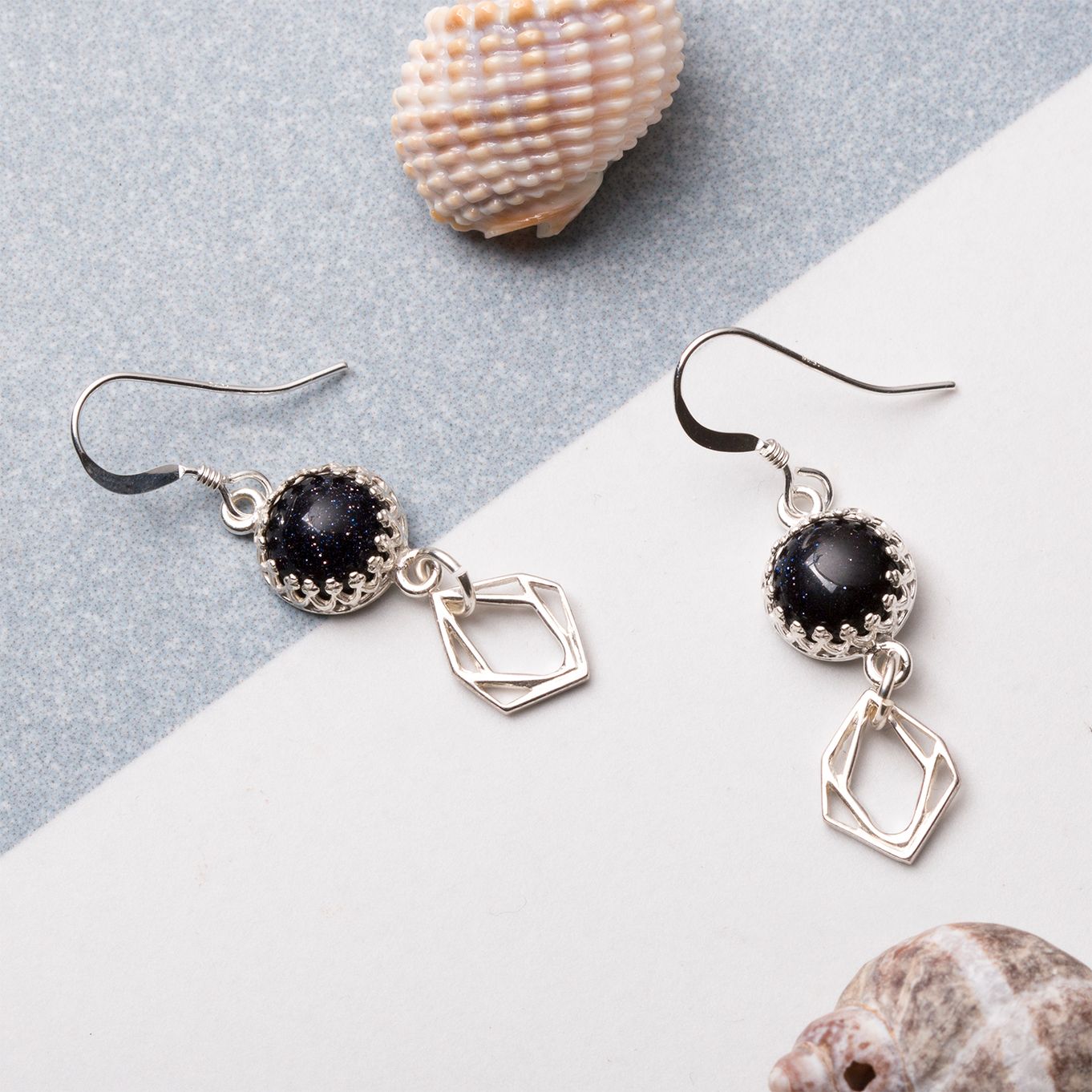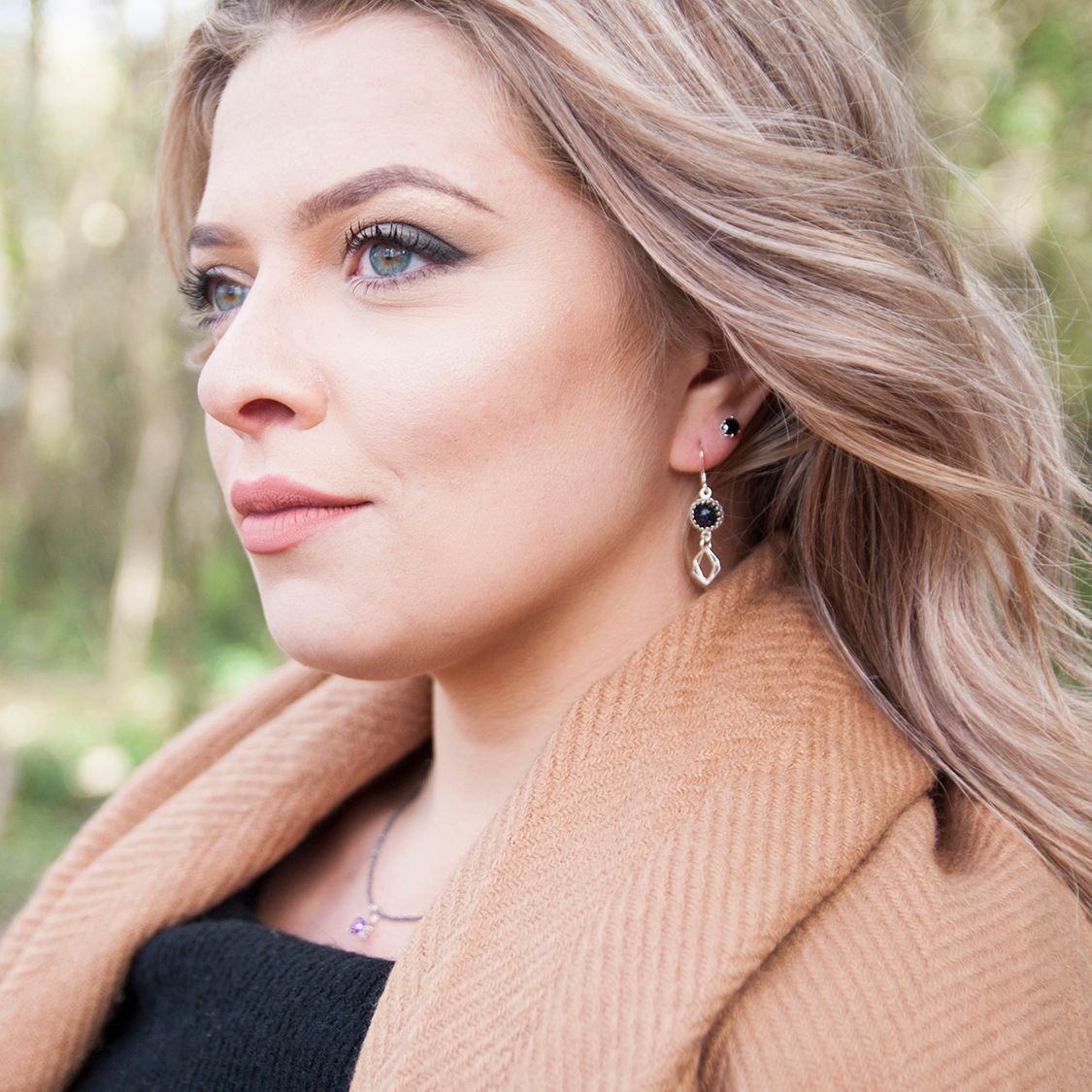 Choose from our range of sparkly blue goldstone cabochons in a range of shapes and sizes for your handmade jewellery designs.
Goldstone is a beautiful sparkly manmade 'stone'; it is said that it was accidentally discovered by Italian monks practising alchemy who spilt molten copper into molten glass. Metal particles are suspended within glass to give goldstone its striking twinkle. Although copper is still used in the brown-red version of goldstone, it is replaced by cobalt for the blue variety to give the flecks a silvery appearance and a look reminiscent of a starry night sky (they're very sparkly - hard to capture in a photograph!).
Cabochon (flat bottom, doomed smooth top, undrilled)
Has a hardness of 6 on the Mohs scale
Man-made stone
Healing Properties: calming, confidence and courage
Sold individually
Special requests
Did you know that you can add special requests for gemstones? Whether you're after matching pairs, a particular colour, pattern or shape, or even to fit a specific setting just let us know in your shopping basket and our team will personally spend time trying our very best to select the perfect gemstone for you. Learn more
Click below to read our helpful pages:
Product code: H114