9ct Gold Medium Plain Bell Caps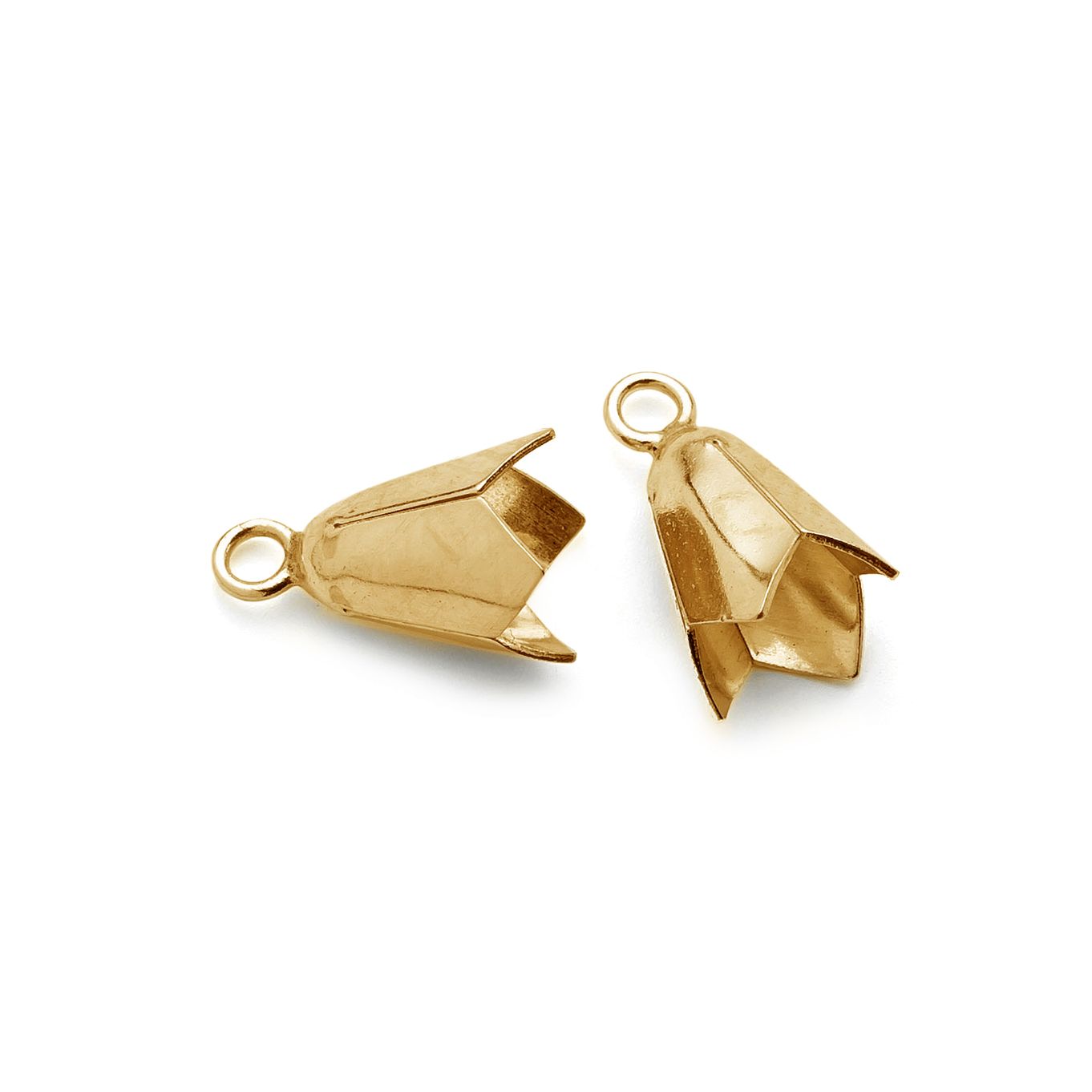 Quantity discounts
1 (£18.25)
2+ (£16.45)
These 9 carat (or karat) gold medium size bell caps have 4 pretty, pointed design to fit your choice of stone.
Designed for smaller stones, they look great used on more regular shapes such as teardrops or briolette beads too.
Whatever gemstones you decide to use them with, the bell caps can simply be glued in place using Devcon 5 Minute Epoxy Glue. Your mounted stones can then be used individually or in little clusters to create gorgeous looking earrings, pendants and charms.
Size approximately 9mm (inc loop)
Loop size: approximately 1mm
Diameter approximately 6mm
Sold individually
If you require a small plain 9ct bell cap click here
Product code: 9C5A
You May Also Like