Faceted Star Snaptite Earring Kit, Approx 5mm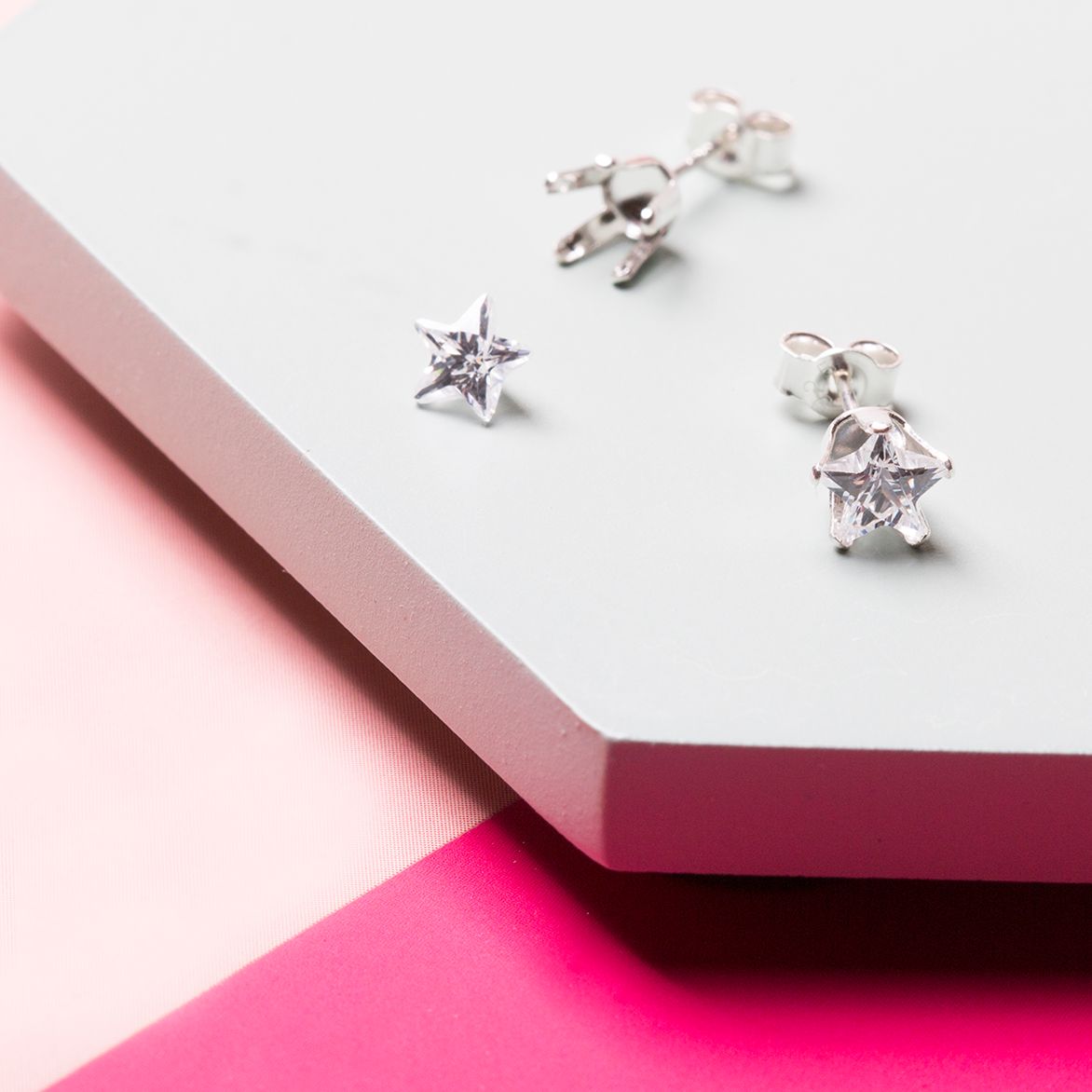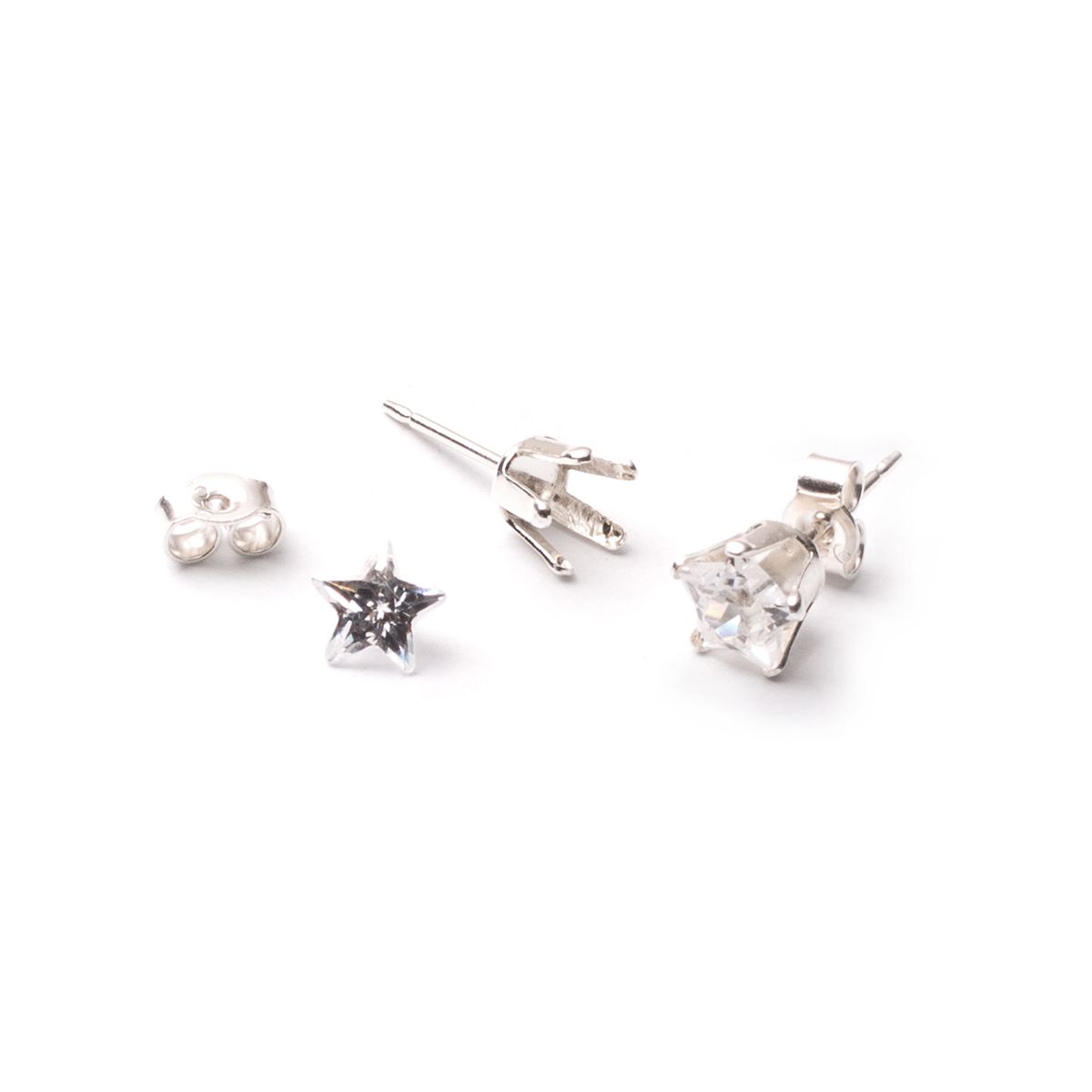 These faceted white cubic zirconia 5mm star snaptite earrings are a perfect last-minute gift for a special someone.
Easy to set: The back of the setting is slightly smaller than the size of the stone which cleverly provides just enough tension on the claws so that they literally 'snap' around the stone when the correct pressure is applied.
We recommend using a bead mat to make it easier to set the stones - you will need to line up the claws with the points of the star to then 'snap' into place.
With this kit you will receive:
1 pair of sterling silver snaptite earstuds with scrolls

2 x 5mm star-shaped faceted white cubic zirconia stones
Click below to read our helpful pages:
Product code: SO1837
You May Also Like