Art Clay Silver Paper, 10g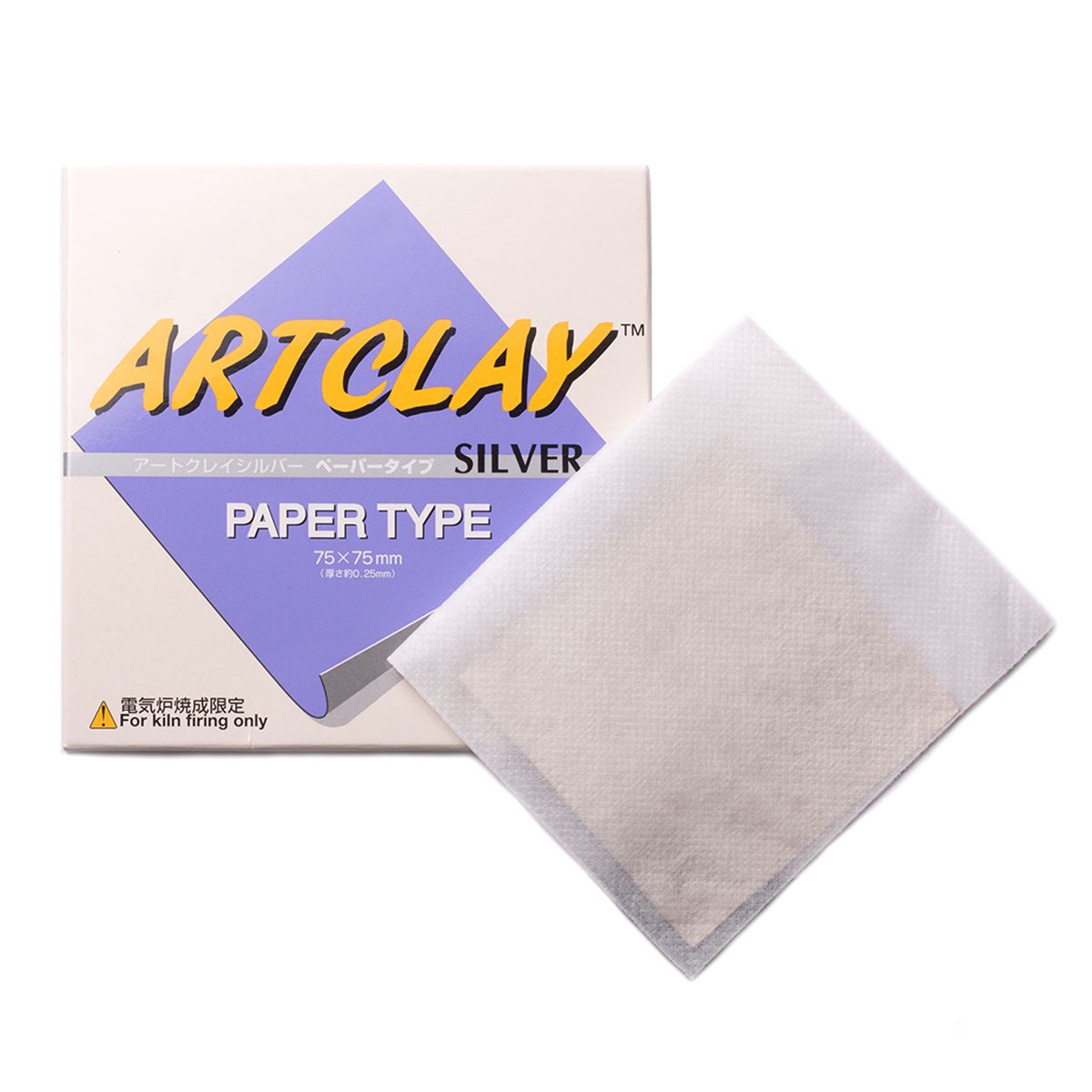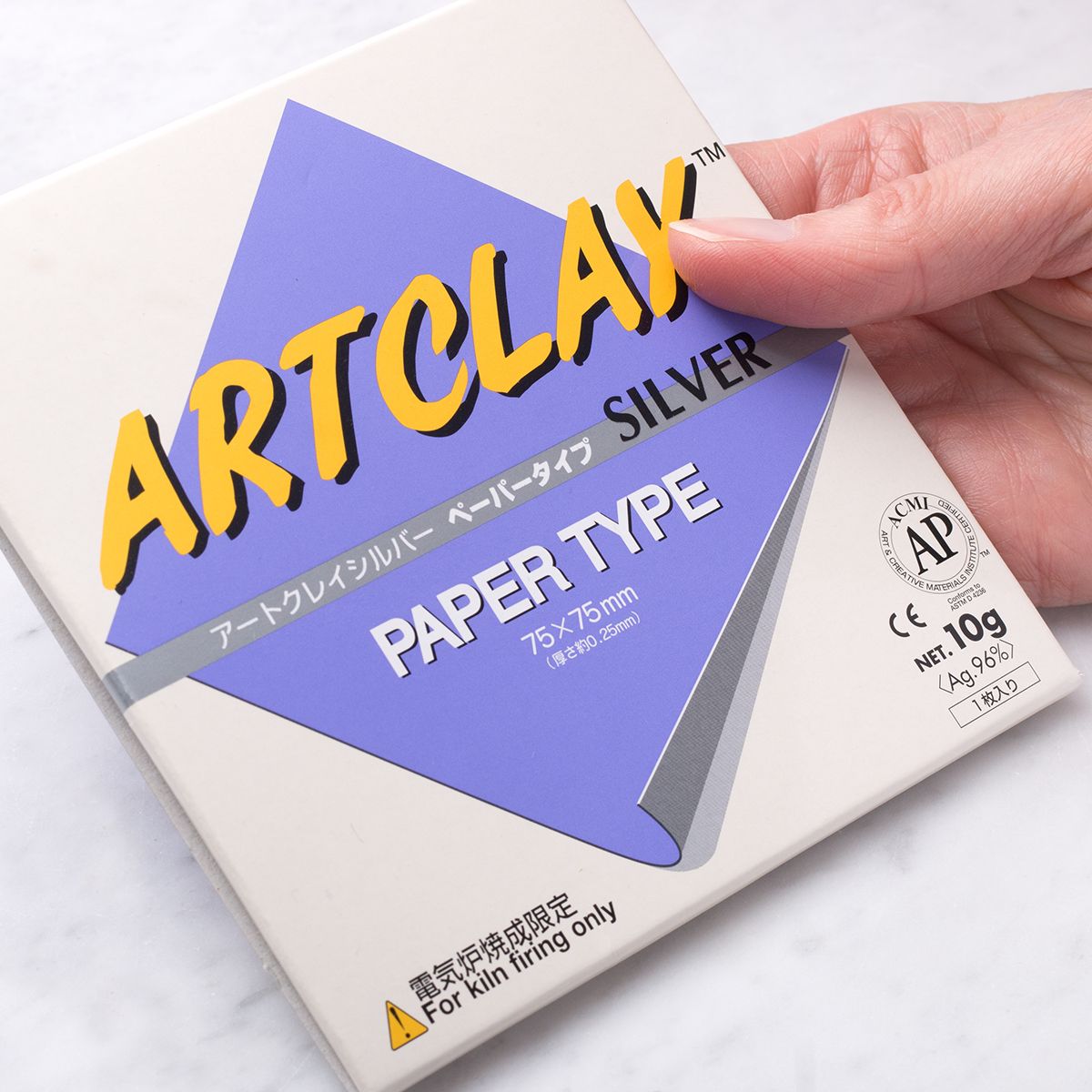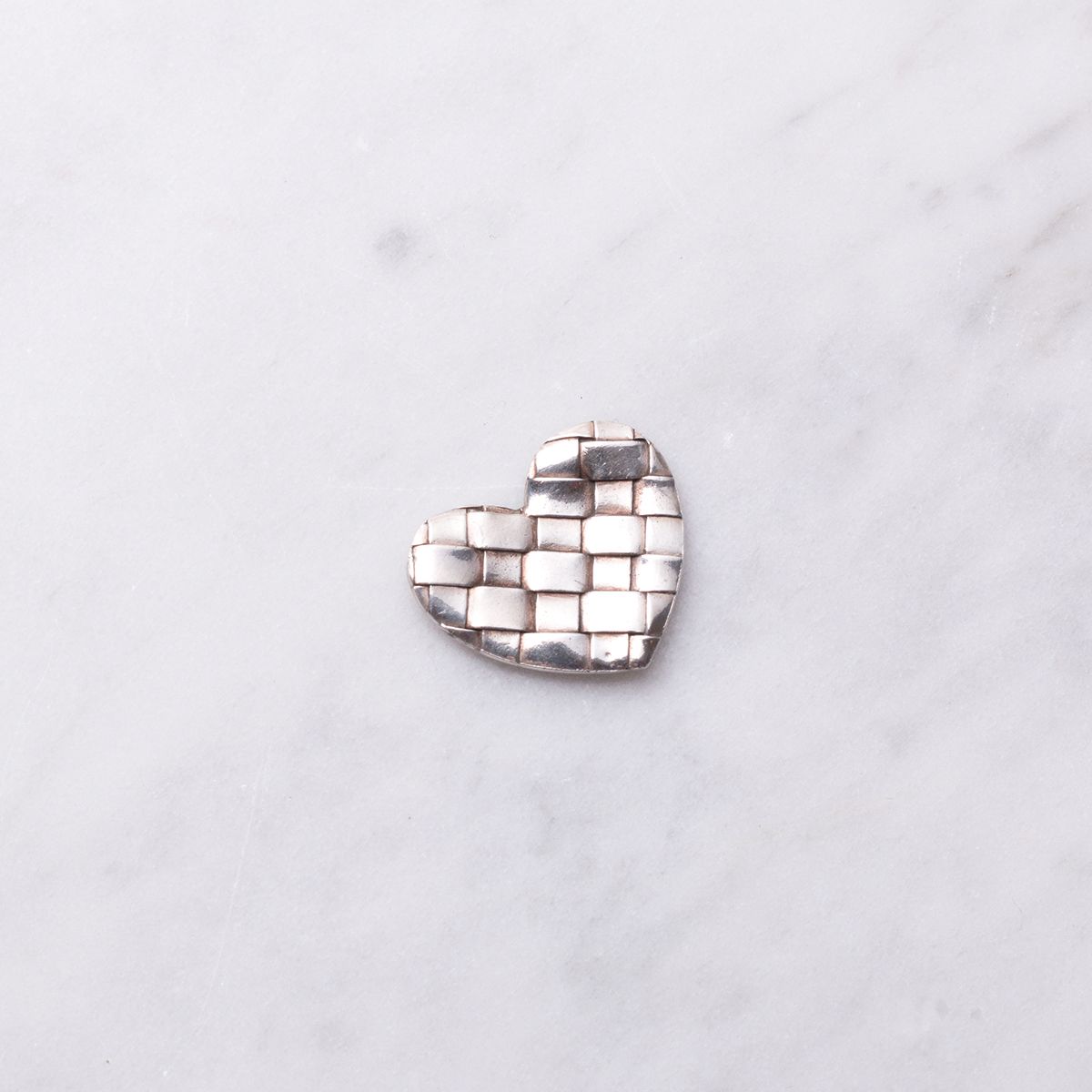 This is a thin sheet of flexible Art Clay Silver, cleverly formulated so it is not at all sticky and it can be woven, draped, torn, cut with paper punches and scissors. It can also be folded using origami techniques and used to make bezels in which to set stones.
This paper type is slightly more rigid than the PMC sheet making it feel more like foil. This means that it has slightly less drape than the PMC sheet but holds its shape better.
Sheet measures 7.5 x 7.5cm with a thickness of 0.25mm
Clay embellished with small pieces of paper type Art Clay can be fired with a gas torch or on a gas hob but whole sheets of folded paper should be kiln fired
There is no need to dry out the paper before firing (as you would with the clay type) Shrinkage during firing is approx 8-9%.
Has different characteristics to other Art Clay products and has a smooth non-sticky texture
Art Clay Silver is one of the original metal clays which helped to completely revolutionise the jewellery world since its development in the mid 1990s. Over the years the formula has been adjusted and improved to produce the superior range of products available today
100% recycled silver
Click below to read our helpful pages:
The following pdf document contains the safety data information provided by the manufacturer of this product. Please read thoroughly and do not hesitate to contact us if you need further information. The information provided in this safety data sheet is correct to the best of our knowledge, information and belief at the date of publication.
Product code: C191