Types Of Tweezers For Jewellery Making & Their Uses
Tweezers are an essential piece of kit in your jewellery workshop but why do you need them and why are there so many options to choose from? We break it down the many options in this post, explaining the types of tweezers available on the market and their uses.
All the tweezers featured on this page are available to buy on our website, as well as our whole range of jewellery making tools and supplies. Want to learn more? Head over to our free jewellery making tutorials and get making!
These tweezers are a must have in your soldering kit! Use them to hold items, support tricky pieces during soldering and keep your fingers safe from heat.
Made from sprung steel so they open when you squeeze the handles - meaning they grip pieces without effort from you
Helps support tricky pieces during the soldering process
Wooden handles mean they can be handled directly afterwards without risking burning yourself
Size: 160mm in length
These plastic tweezers are essential for inserting and removing items from pickle solution, preventing your skin from coming into contact with the solution.
12.5cm (5") long - so they are long enough to grip items without the risk of dipping your fingers in the pickle solution
Non-contaminating for use with pickle
Made of sturdy, flexible, non-brittle plastic
Why is it so important to use plastic tweezers with pickle solution?
If you use your standard steel soldering tweezers for inserting your pieces into pickle solution, it can create a chemical reaction which can cause your silver or gold to copper plate which can be difficult to remove!
Brass tweezers are an alternative option to plastic tweezers, as these are safe to use for inserting your pieces into pickle solution. Don't cross them off your list just yet as they have a fine tip, which makes intricate processes easier - from soldering, picking up and using tiny components to even helping you tie knots in beads!
Fine tip - ideal for use with delicate components that need repositioning for soldering
The pinpoint accuracy of the ends and the light tension make these perfect for tying knots between beads, picking up small gemstones and components and for attaching tiny findings so they are a great addition to your jewellery making toolkit
Anti-magnetic
Useful for other craft applications such as peeling off sticky backed rhinestones and for manipulating transfers
Size: approx 140mm long
The third hand is one of our favourite tools and allows you to have an extra hand during the soldering process. It has a weighted base with an adjustable arm, so you can easily grip your work and solder accurately. There are so many benefits to using this, check out our video below to find out more about why it could transform your work!
Mounted on a weighted base with an adjustable arm so you can use it to grip your work, leaving both hands free for soldering and enabling you to join pieces accurately in the correct position (rather than positioning with an unsteady hand)
Fully adjustable allowing you to change height and angle as necessary - great for propping up items such as rings on your soldering block
Allows you to lower the item you are soldering smoothly into place ensuring it solders centrally in exactly the right spot - particularly useful for soldering earring posts, bails onto pendants or bezel cups onto rings
If you've ever soldered a link on a chain only to find you've actually soldered a number of links together, with the third hand you can eliminate this problem by gripping the link to be soldered in the tweezers and leaving the rest of the chain hanging down, away from the solder joint
Multiple discount available - as we've found having two in the workshop particularly useful
Reverse action tweezers measure approximately 16.5cm long, weighted base measures 6.5cm across
Watch How Useful A Third Hand Is For Jewellery Making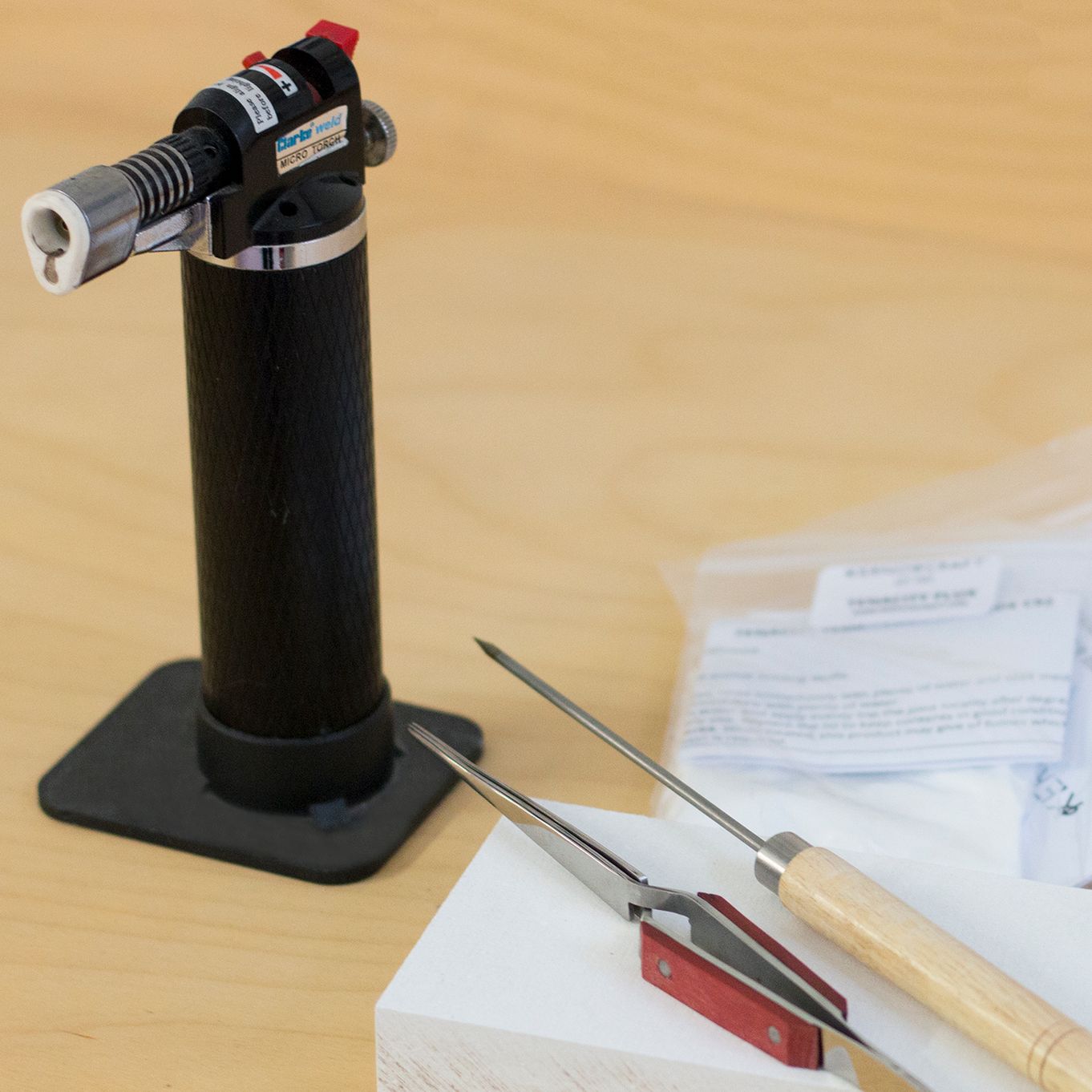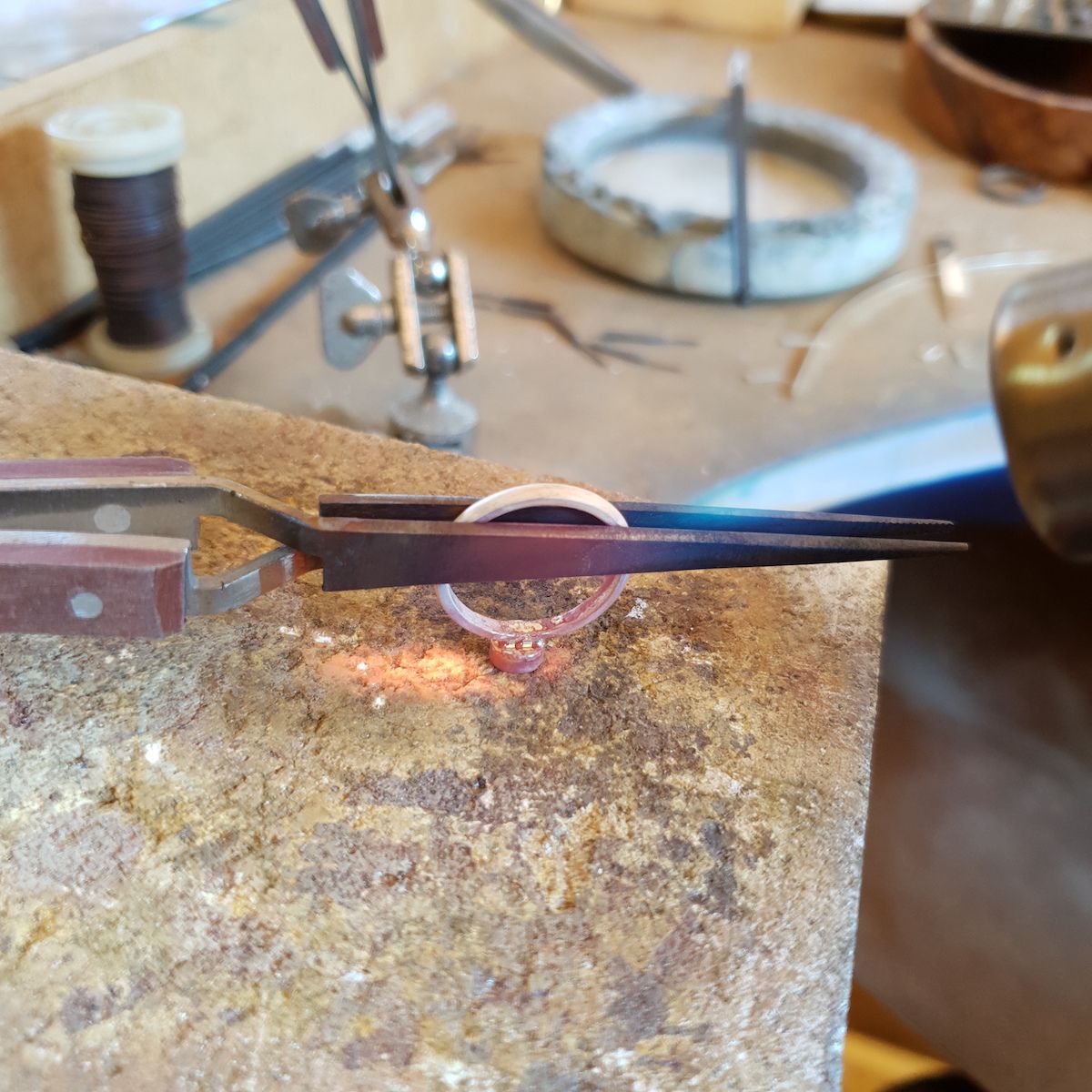 Whether you're a beginner or experienced jeweller, we have tutorials for everyone! Read our soldering and metalsmithing advice pages, learn new techniques and follow guest tutorials