Ethiopian Opal Cabochons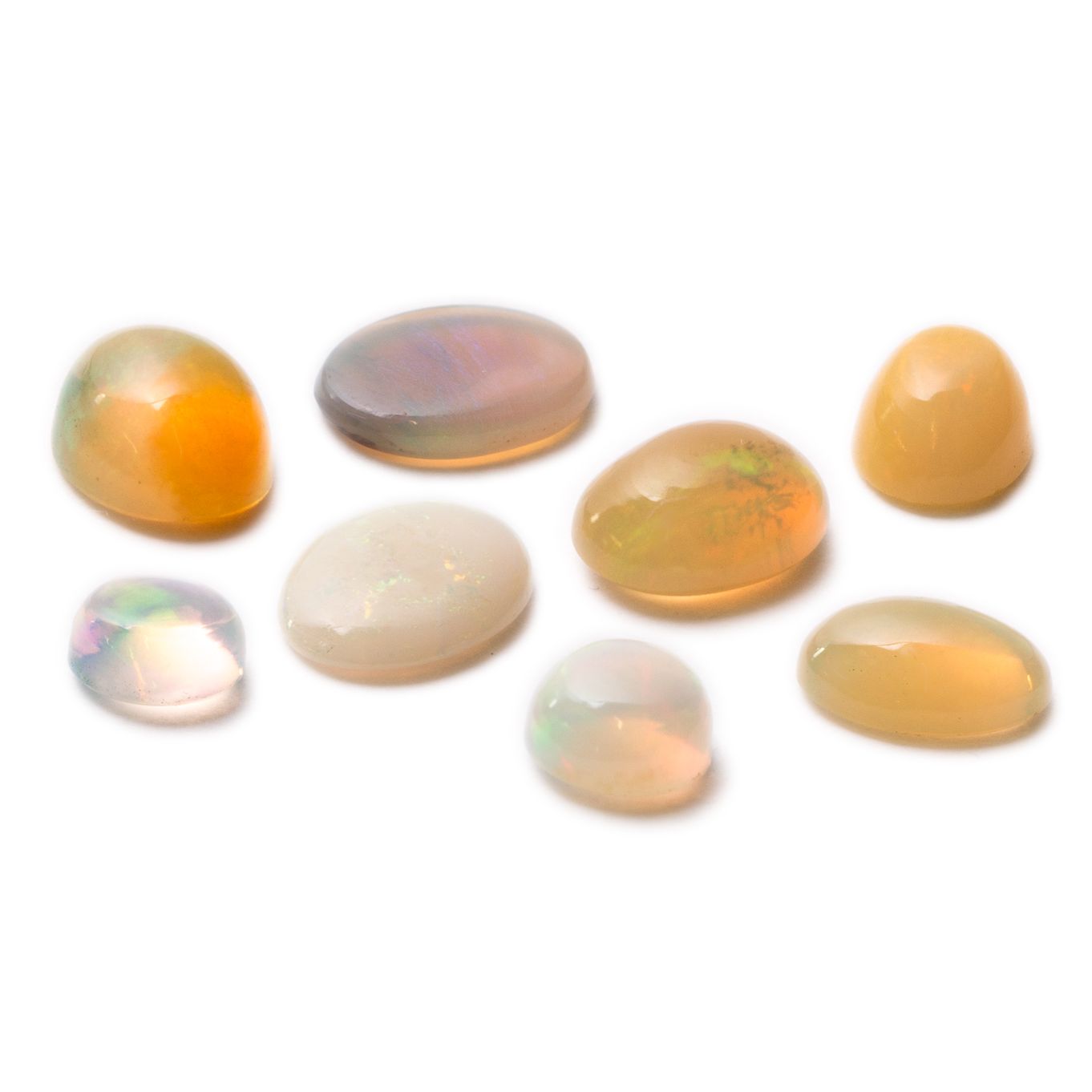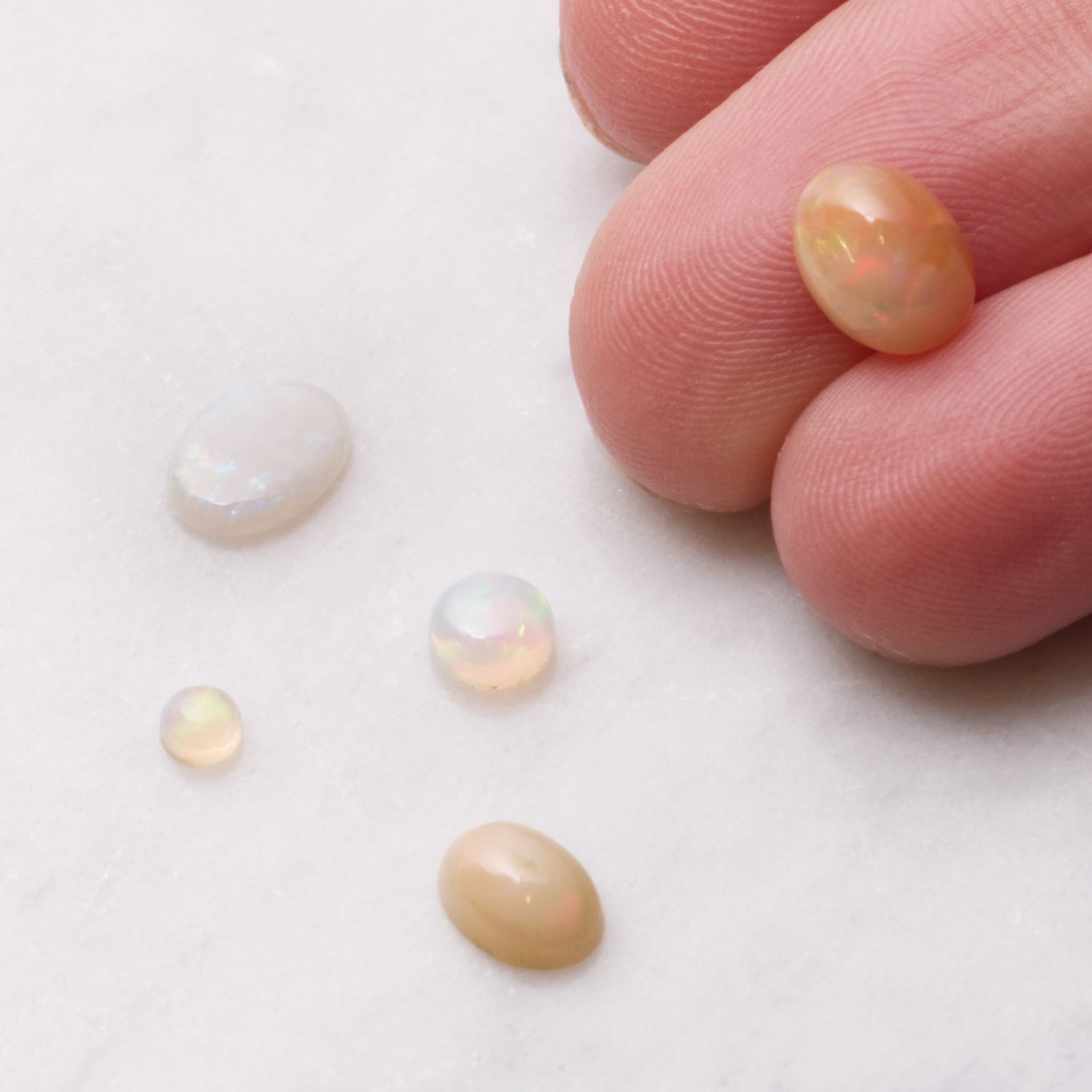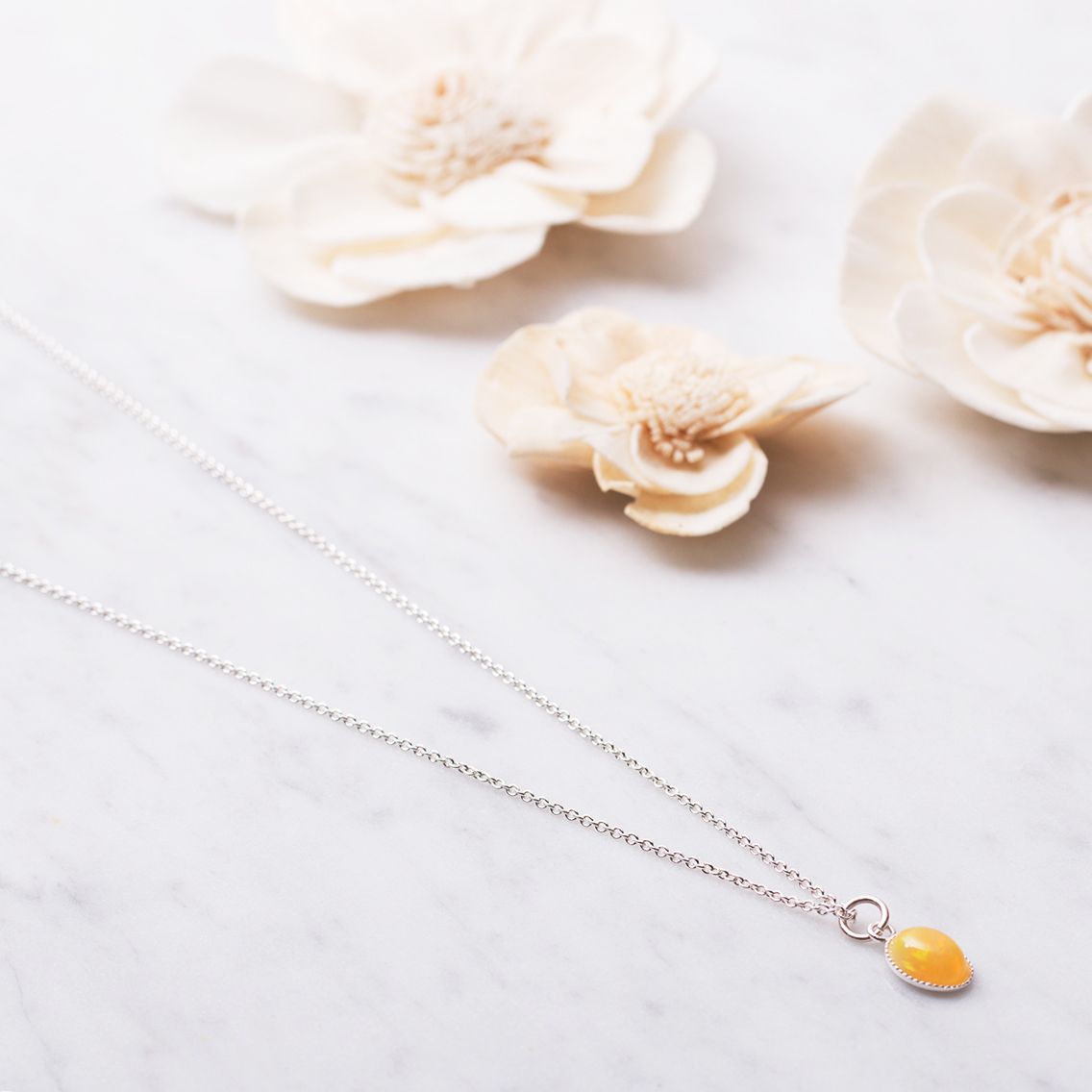 These Ethiopian opal cabochons have an excellent fire right across the colour spectrum when viewed in sunlight. They have a denser base colour which resembles Mexican opal in colour particularly on the 5mm round varying from white to pale, golden orange, whilst some of the larger sizes have a variation with some having a deeper, golden - smokey brown colour base and others more of a solid white base.
These Ethiopian opals they all have the beautiful characteristic play of colour or opalescence commonly associated with opals (which is extremely difficult to photograph and is better than the photograph suggests).
Cabochon (flat bottom, smooth domed top, undrilled)
Natural gemstone
Has a hardness of 5.5 to 6.5 on the Mohs scale
Healing properties: faith, hope and confidence
Birthstone of October
Country of Origin: Ethiopia
If you have a preference in colour please add a comment in the special instruction box in the shopping basket and we will do our best to accommodate this
Sold individually
Special requests
Did you know that you can add special requests for gemstones? Whether you're after matching pairs, a particular colour, pattern or shape, just let us know in your shopping basket and our team will personally spend time trying our very best to select the perfect gemstone for you. Learn more
Click below to read our helpful pages:
Product code: H135
You May Also Like