Tenacity Flux, 25g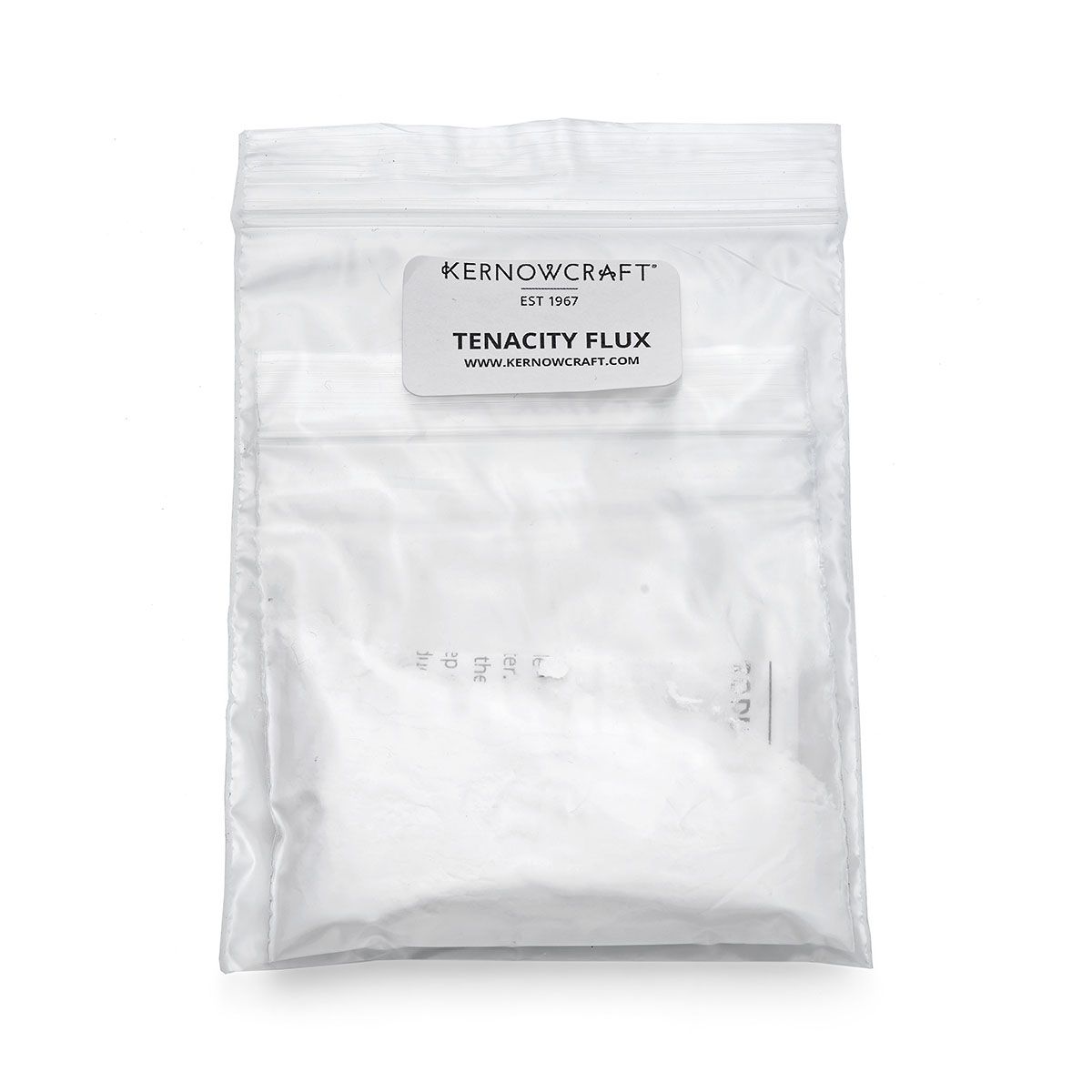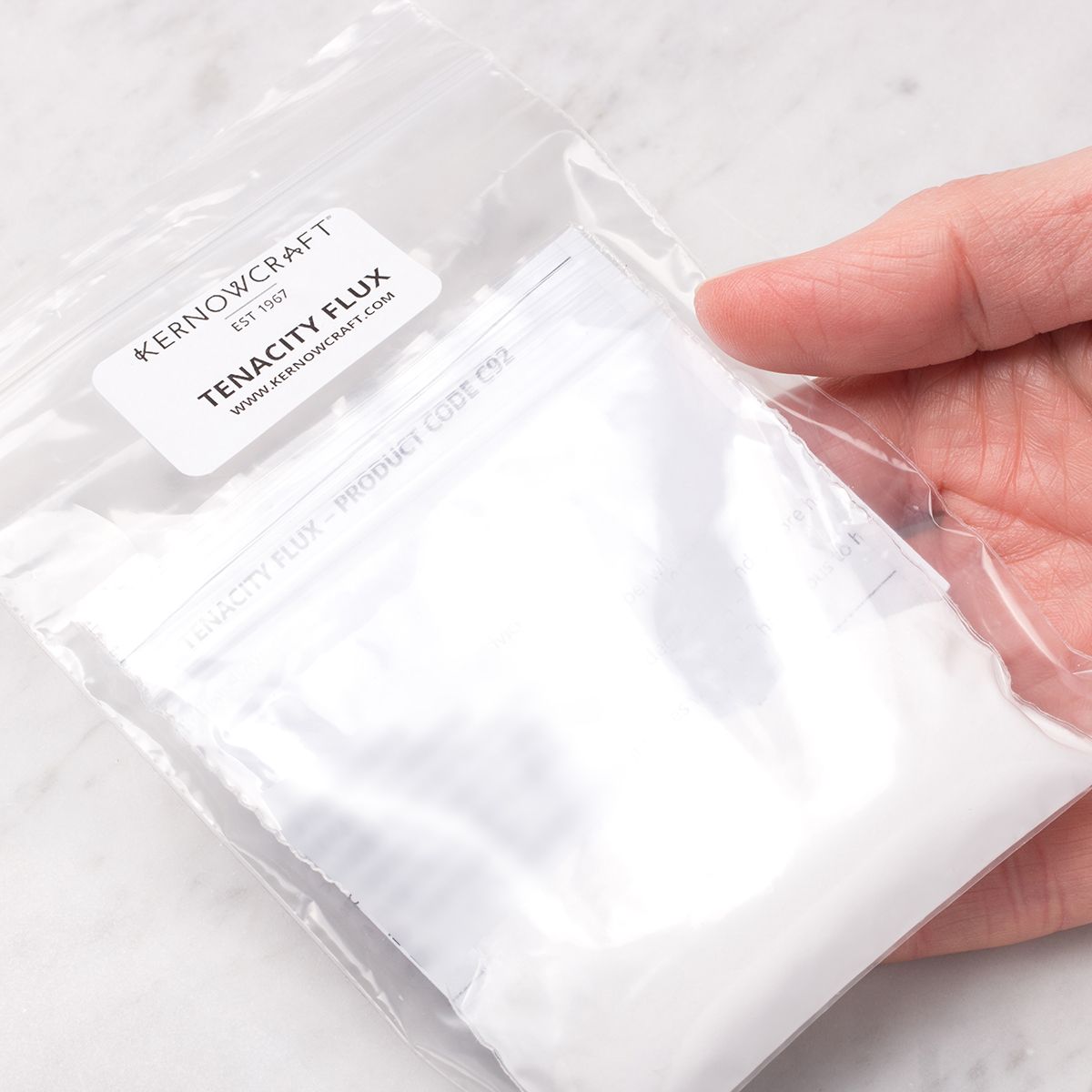 This Tenacity Flux powder is suitable for soldering at medium temperatures (600 – 900ºc), making it ideal for use with medium and hard solder.
How to use:
The powder should be mixed to a smooth paste with water (a few drops of detergent may be added too) and applied to the clean and de-greased solder joint with a brush before assembly (our non-contaminating flux brush is ideal for this). Extra flux paste should then be applied to either side of the join to ensure a good flow and a solid join is achieved. Apply heat to the whole piece to ensure that the correct temperature is achieved and maintained until the solder melts and flows. The residues left behind with this flux are sometimes hard to remove with water so the join may need to be filed or mechanically cleaned after soldering.
25g
Solder temperatures: 600 – 900ºc
Click below to read our helpful pages:
The following pdf document contains the safety data information provided by the manufacturer of this product. Please read thoroughly and do not hesitate to contact us if you need further information. The information provided in this safety data sheet is correct to the best of our knowledge, information and belief at the date of publication.
Product code: C92