Jewellers Loupe x15 Magnification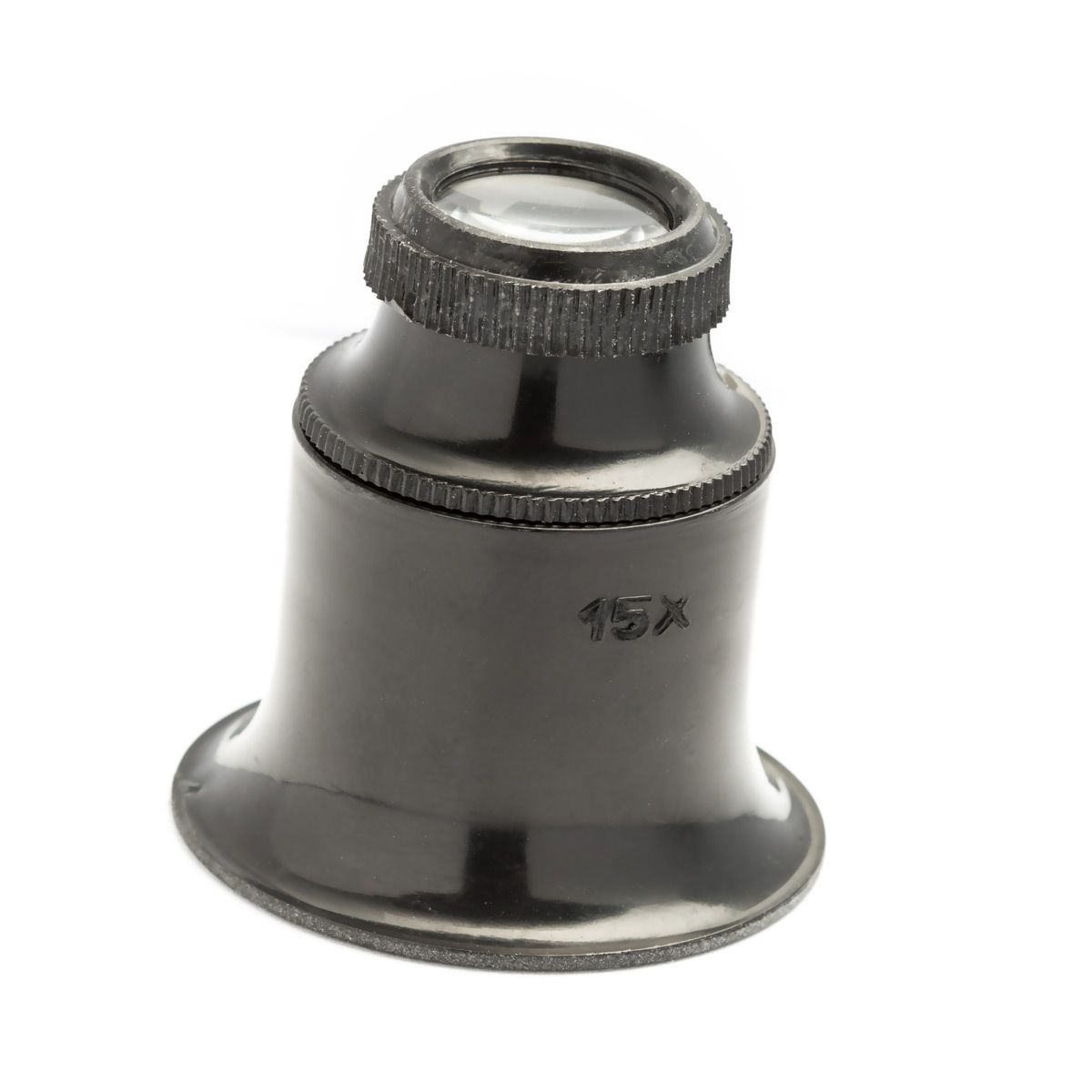 This jewellers loupe (also known as a watchmakers eyeglass) is designed to be held in the eye socket for the close examination of stones, jewellery, watch parts and other tiny objects.
Once in place against the eye, the loupe has a very short focal length of approximately 25mm (1") so the object must be brought close to the glass for the maximum magnification. It enlarges objects by 15x so that details not visible to the naked eye can be easily viewed.
Size: approximately 25mm (1")
Magnification: 15x
Product code: C164