Bangle Forming Die Tool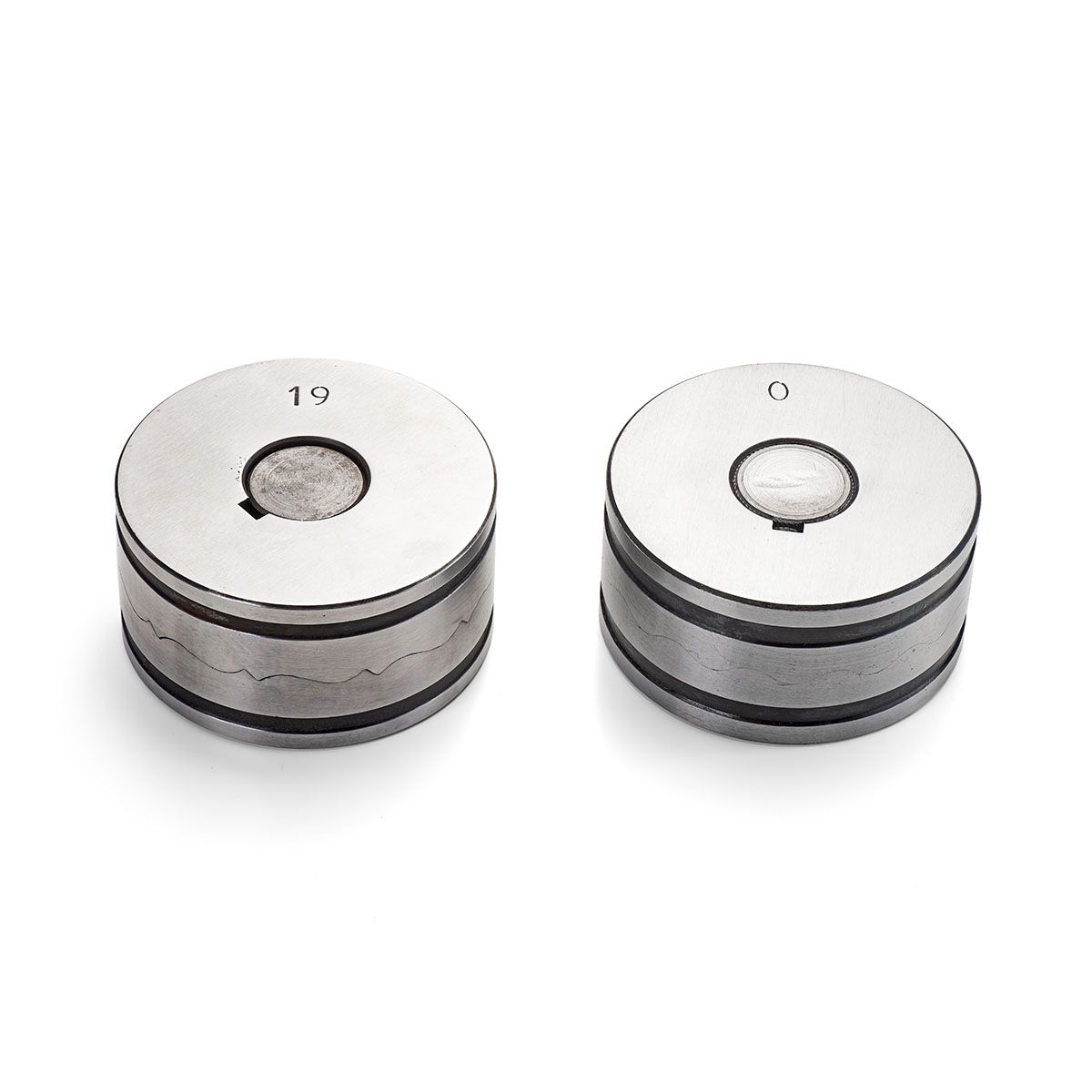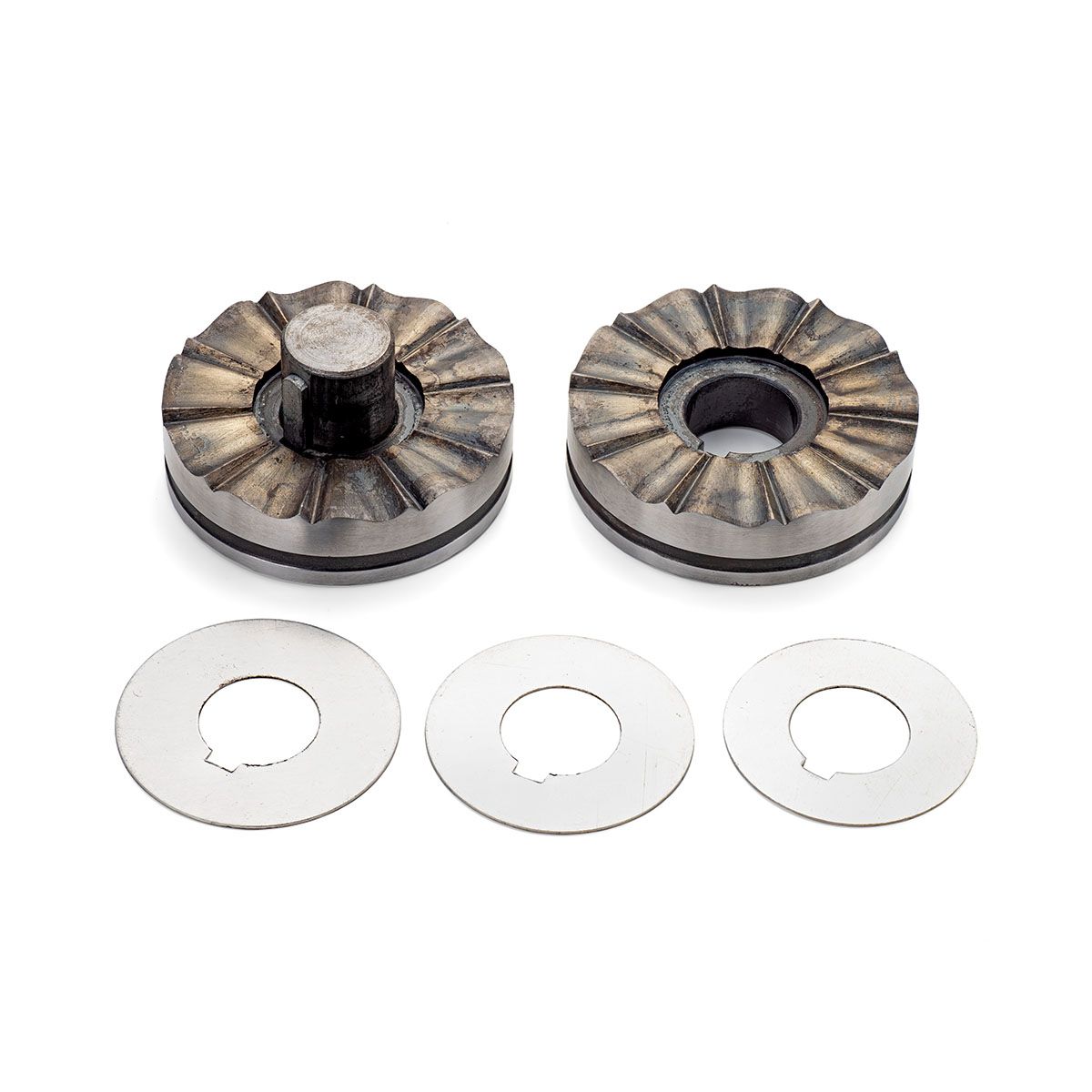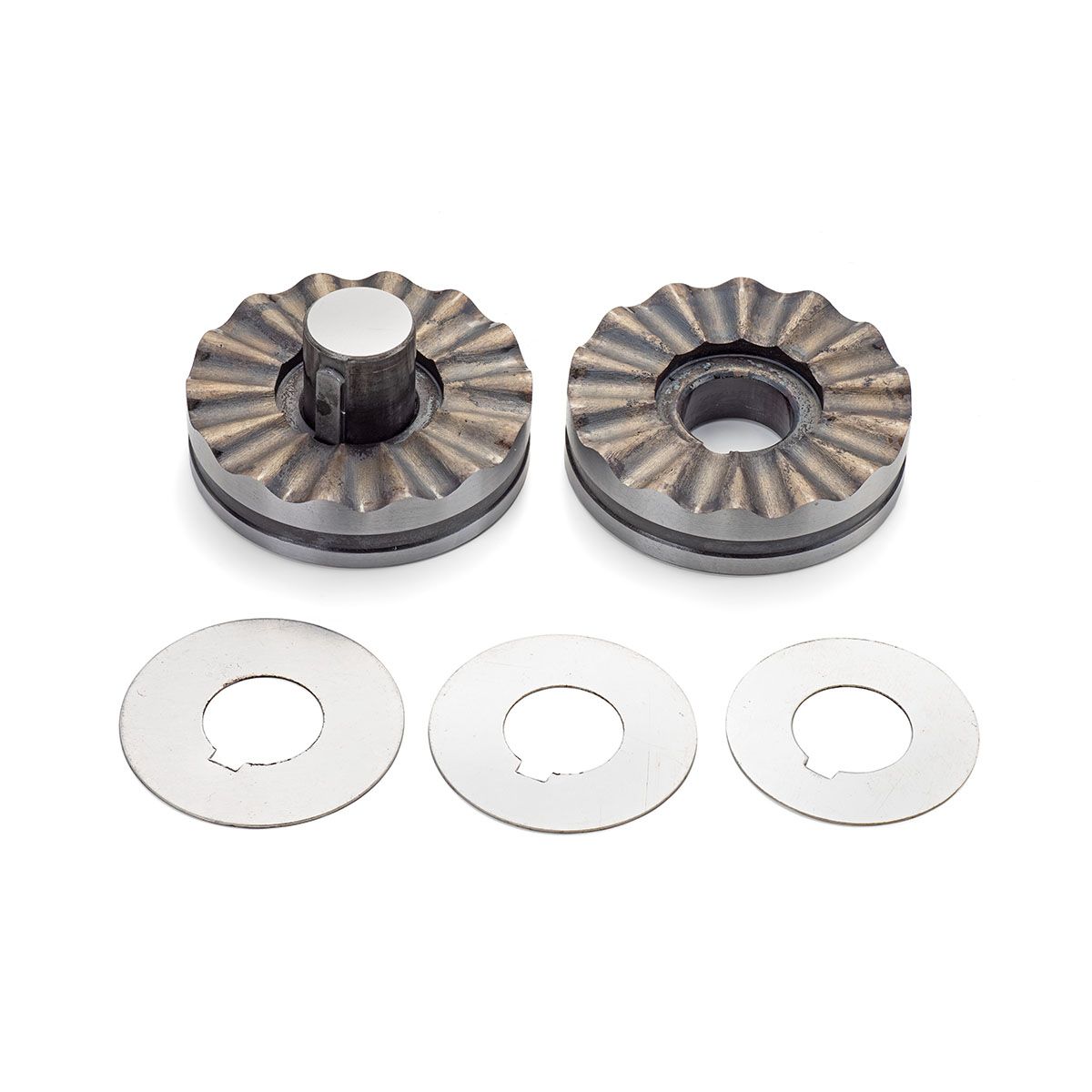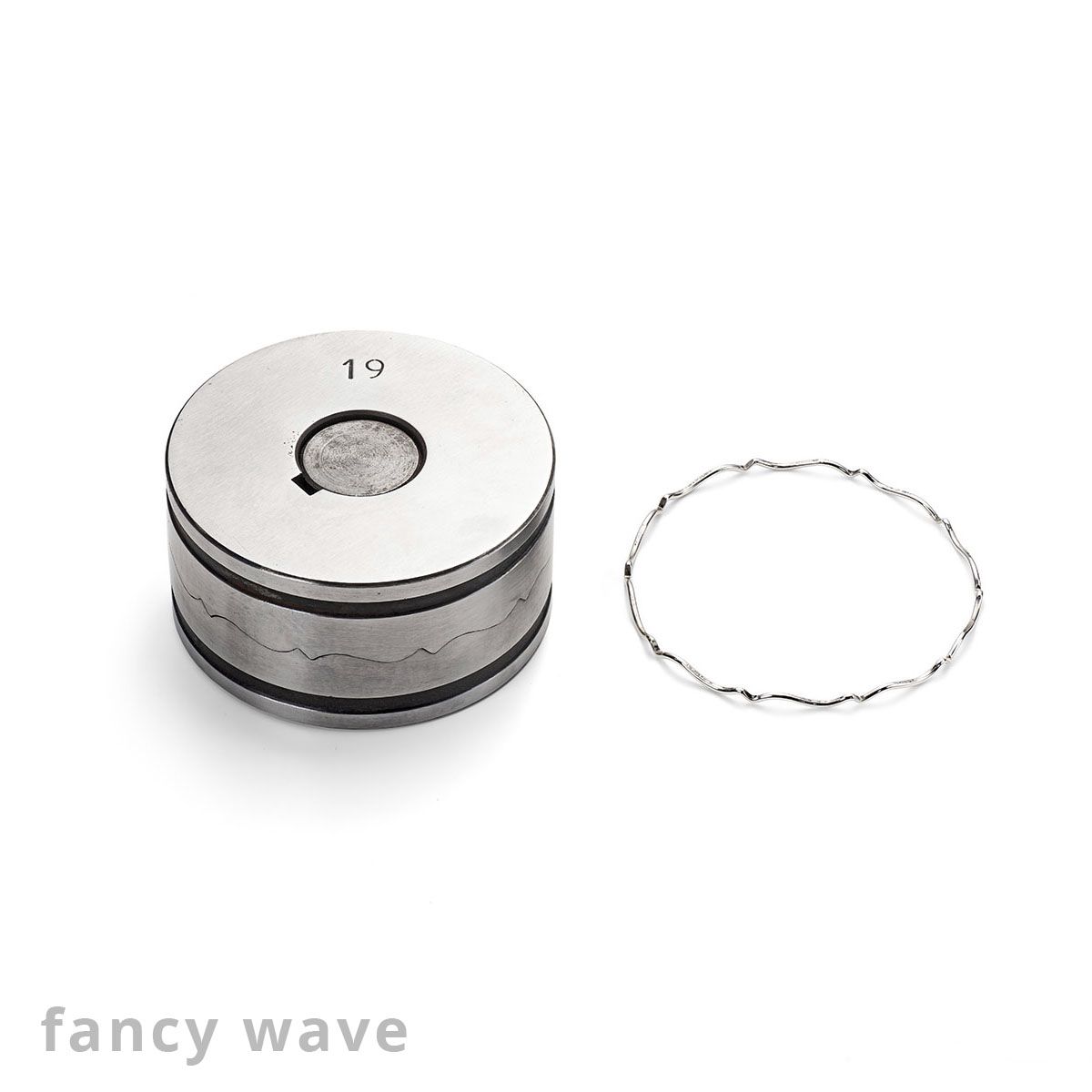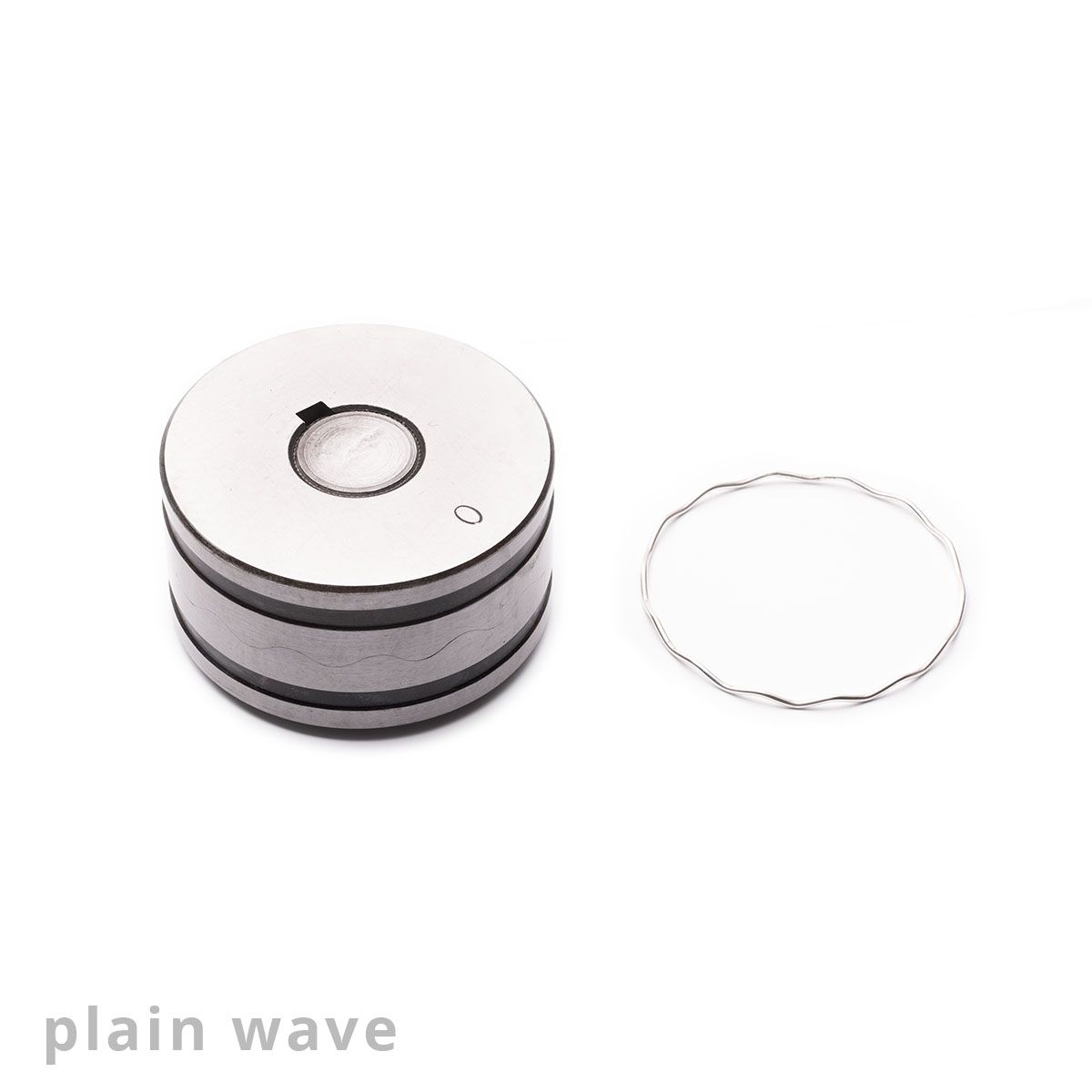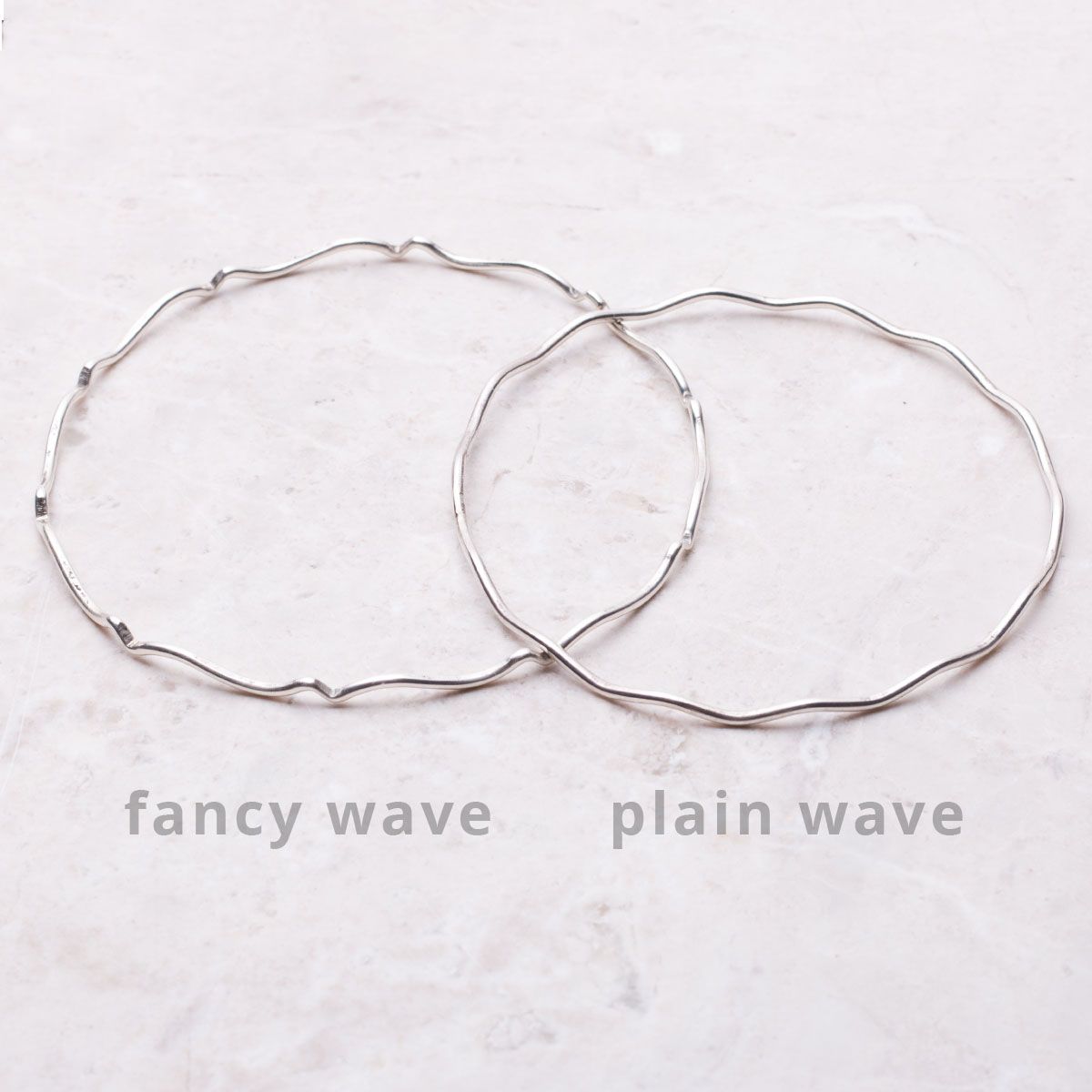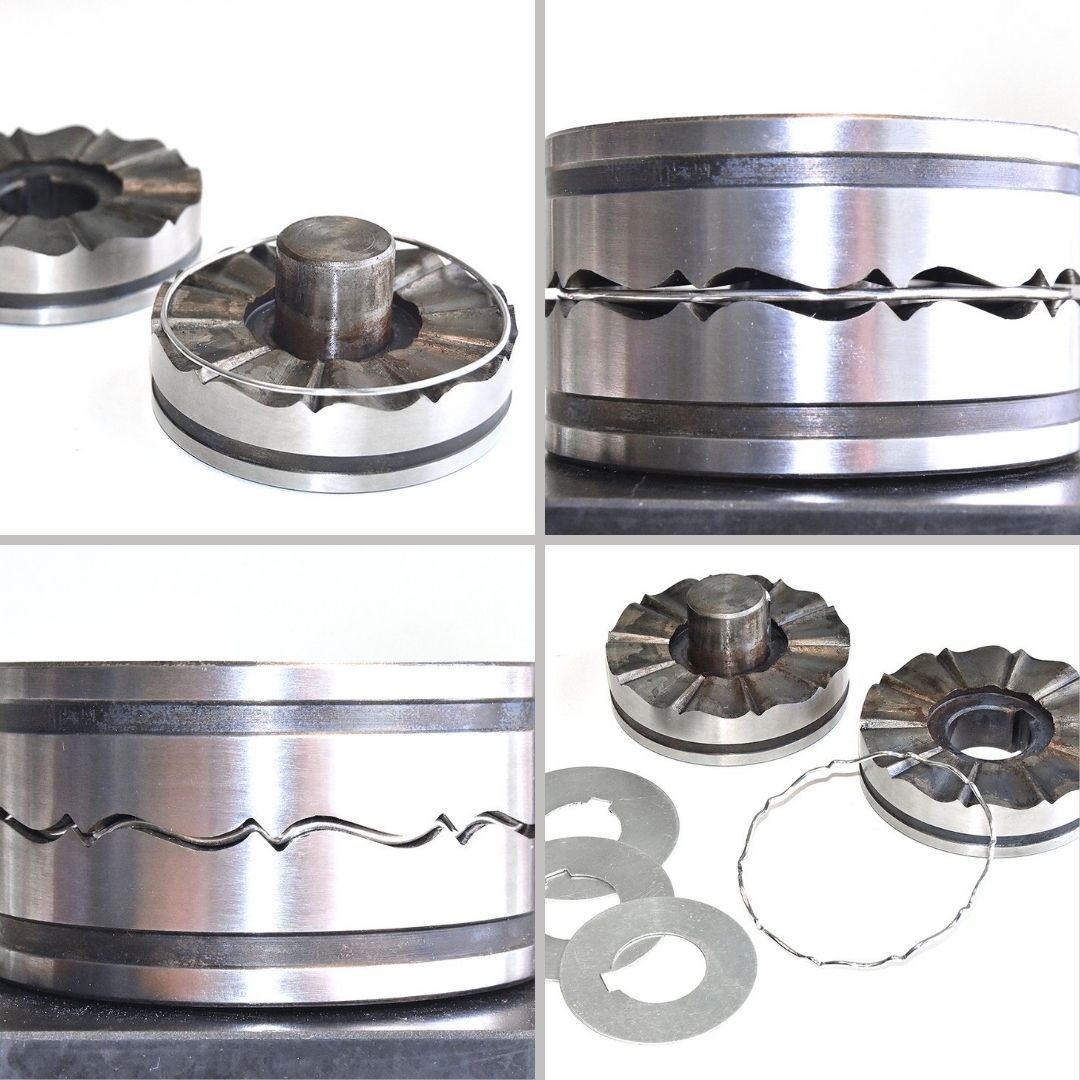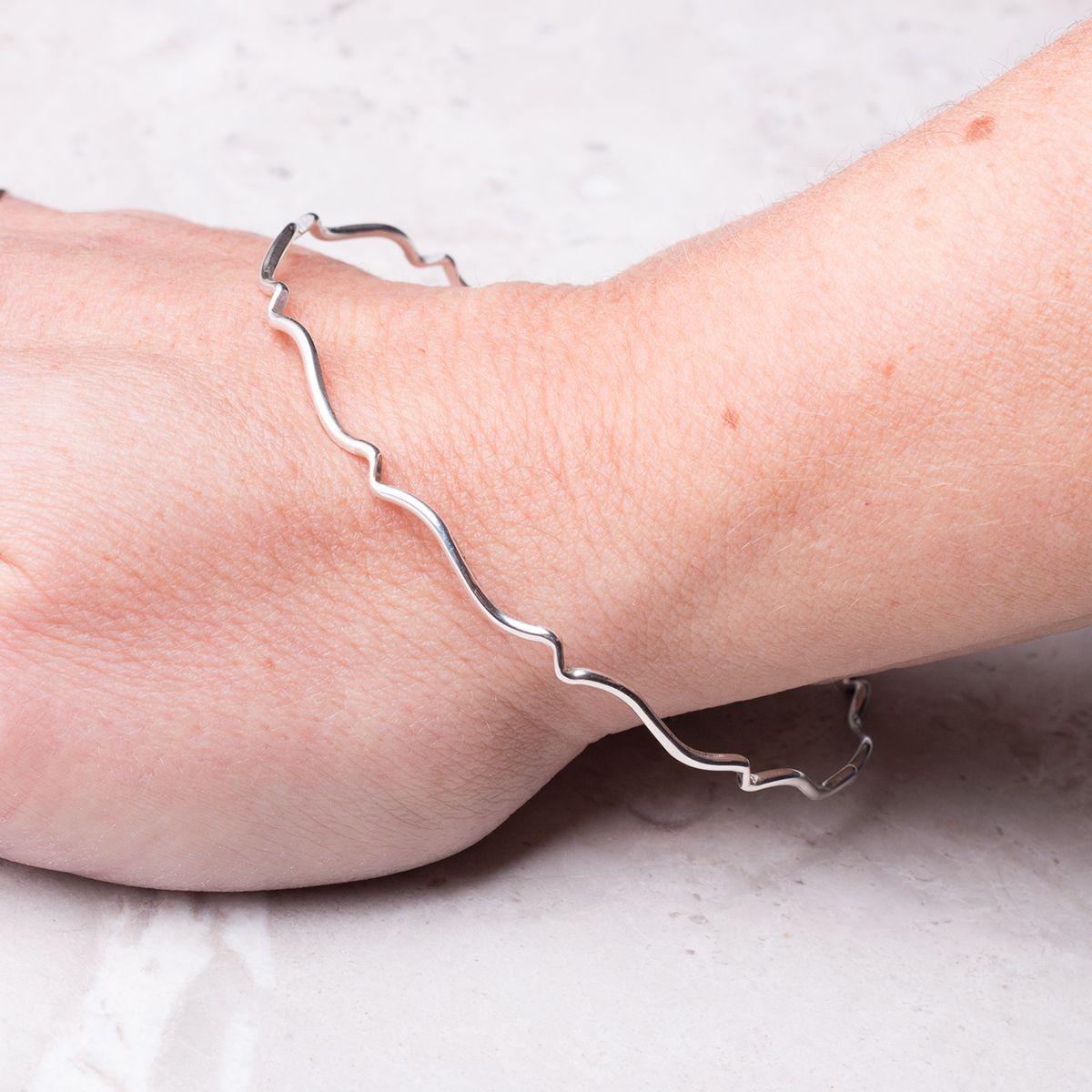 This 2-part steel bangle forming die tool is easy to use to form consistent decorative bangles.
How To Use: Simply separate the dies, place your formed wire (up to 1.8mm, gauge 15) on one half of the die tool, centralise using 1 of the 3 aluminium spacers (the spacer will get deformed during use but that is acceptable or if you prefer, it can be removed prior to forming). Once you are happy with the placement, place the tool on a sturdy counter top (to avoid damaging the surface of the work top place a protective layer under the tool) and strike the die with a weighted non-steel mallet or hammer. Remove the bangle from the die tool and size as needed.
Available in 2 patterns - 10 fancy wave and 14 plain wave
The tool will help create bangles with an approximate diameter of 70mm without the need for a hydraulic press
Material - Steel
Aluminum placement spacers (3) included
Sold individually
Click below for our helpful page
Product code: C357
You May Also Like