Argotect Flux, 15g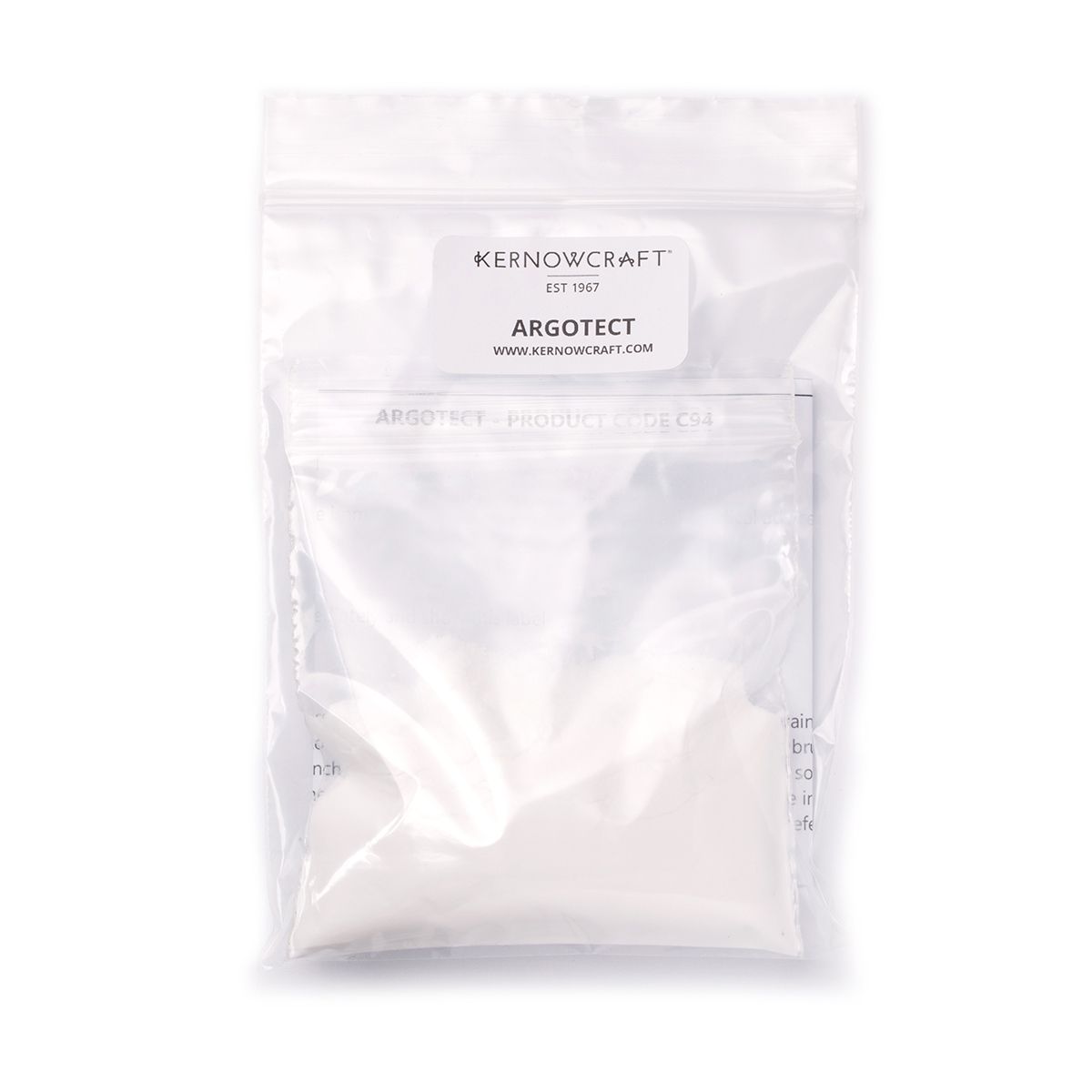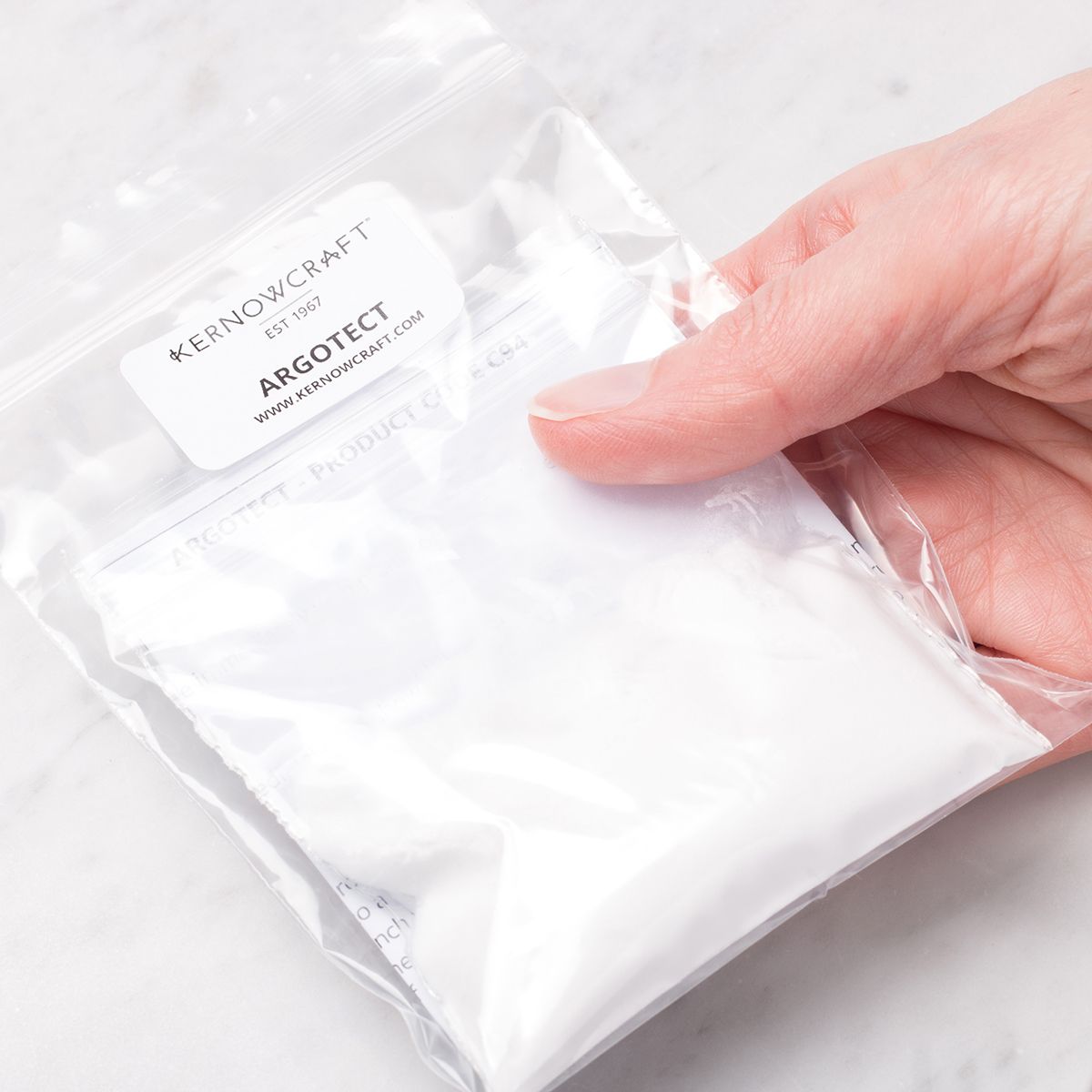 This Argotect Flux comes in a 15g pack and can be used with all our types of solder and helps to prevent fire stain.
How to use: The powder should be mixed to a smooth paste with water (a few drops of detergent may be added too) and applied to the clean and de-greased solder joint with a flux brush before assembly. Extra flux paste should then be applied to either side of the join to ensure a good flow and a solid join is achieved. Apply heat to the whole piece to ensure that the correct temperature is achieved and maintained until the solder melts and flows.
15g pack
Can be used with all types of solder
Helps to prevent fire stain which can appear during the polishing process, especially on larger or flatter surfaces. Fire-stain can prove tricky to remove and often the only solution is to sand and re-polish the whole piece so using this flux can save lots of valuable time and materials when finishing
Click below to read our helpful pages:
The following pdf document contains the safety data information provided by the manufacturer of this product. Please read thoroughly and do not hesitate to contact us if you need further information. The information provided in this Safety Data Sheet is correct to the best of our knowledge, information and belief at the date of publication.
Product code: C94