Anvil & Bench Peg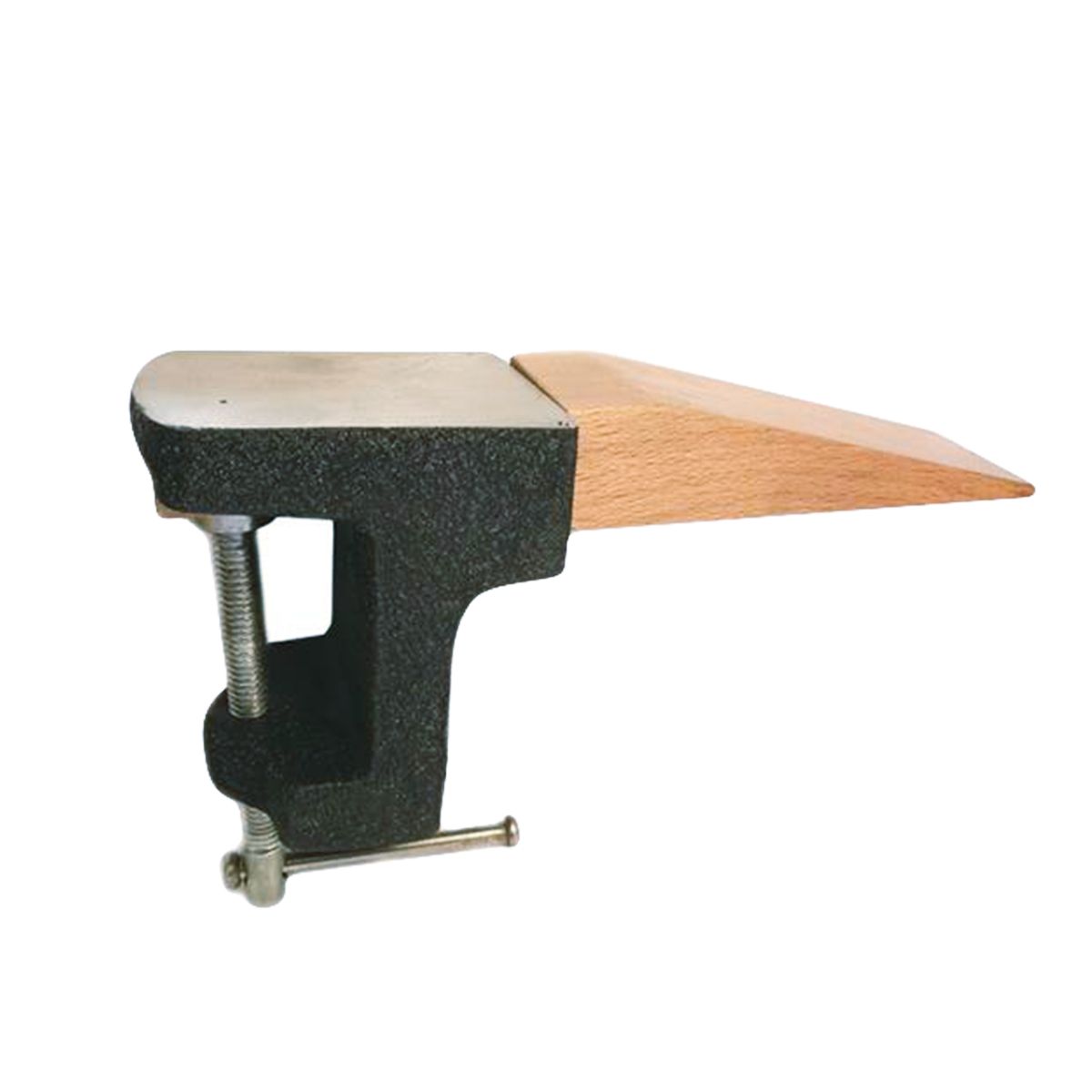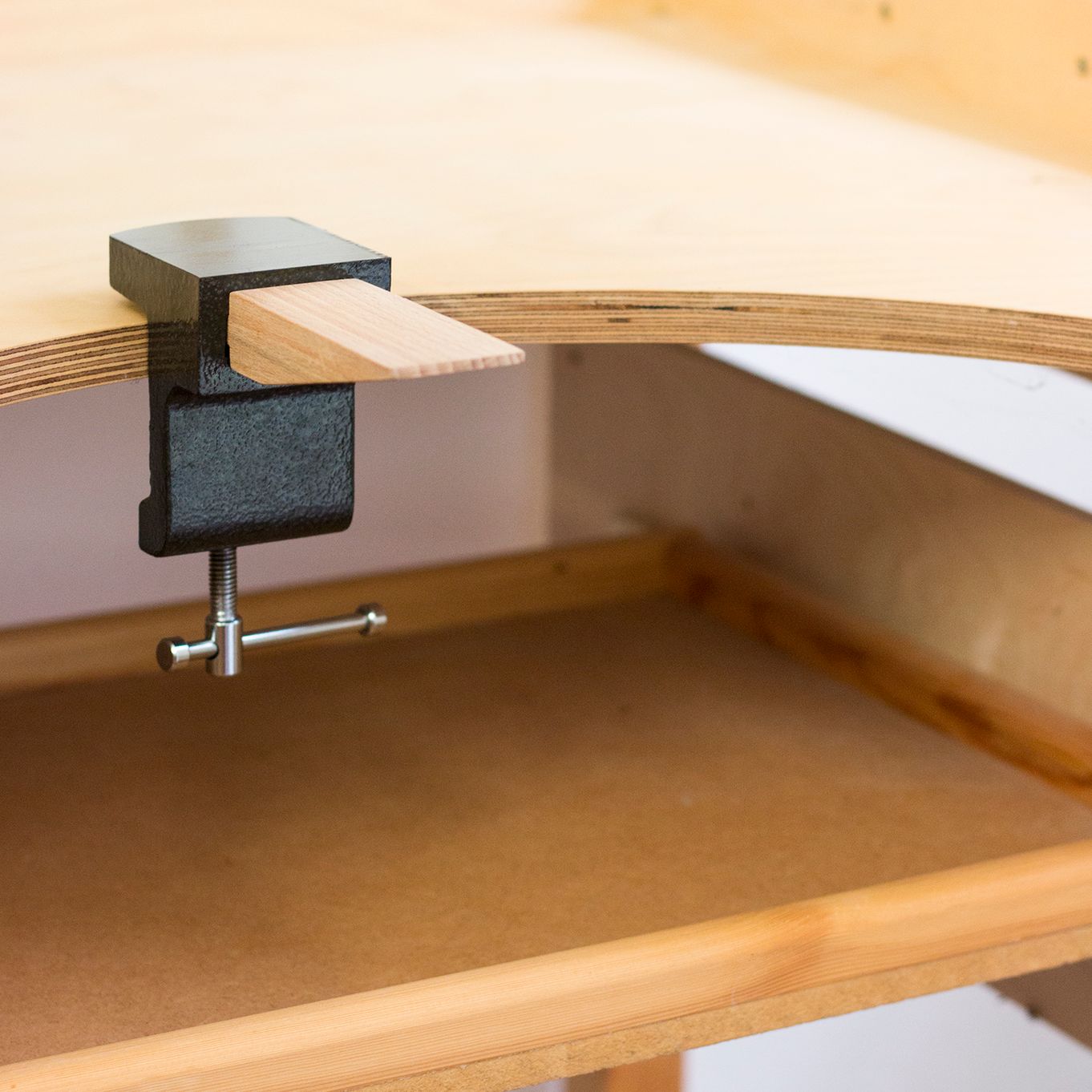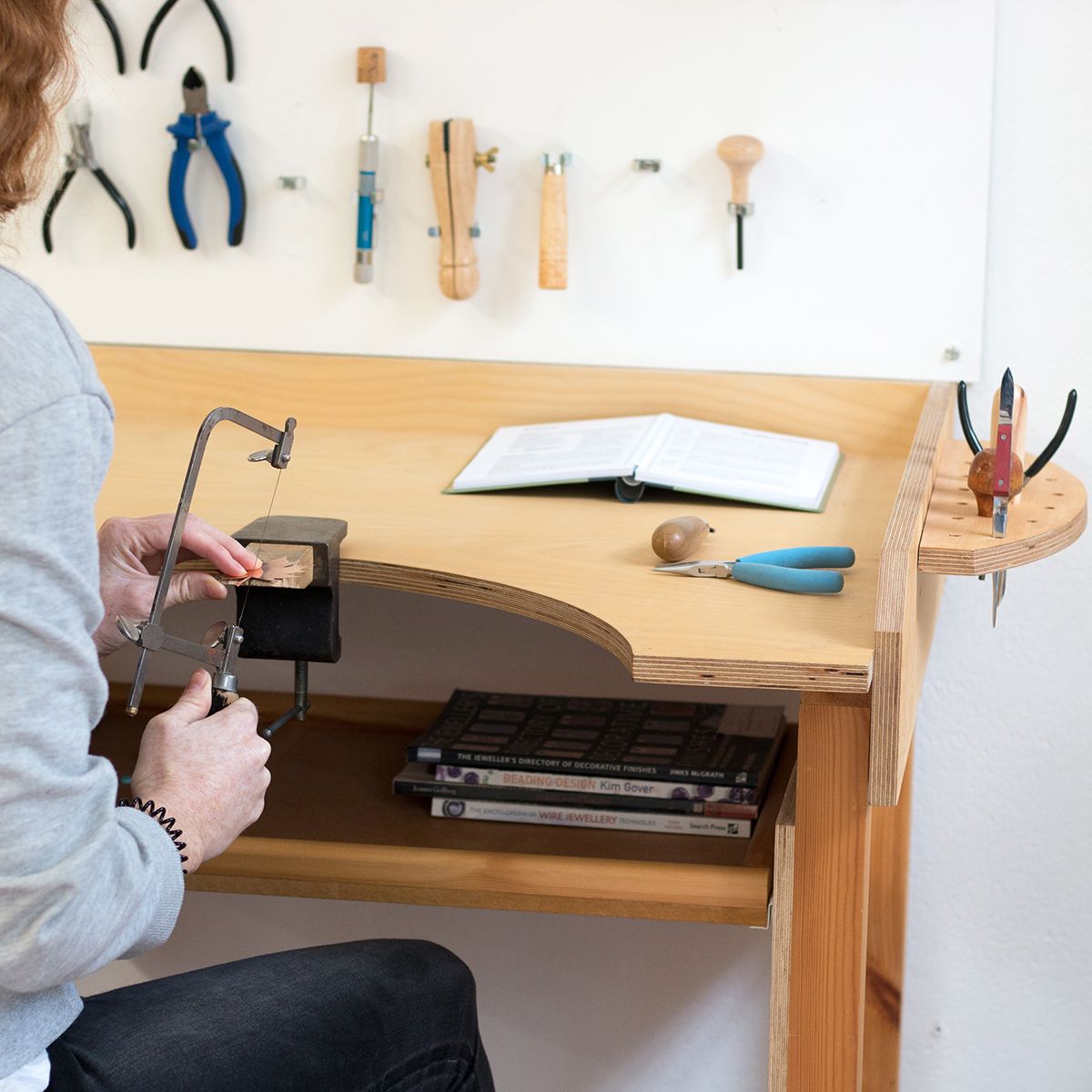 An anvil and bench peg (also known as bench pin) is an essential tool for any jewellery workshop.
It screws neatly onto the edge of your work bench or table and provides a flat, steel surface for hammering on and a wooden peg for supporting pieces when sawing, drilling, cutting, filing, sanding, stone setting and much more.
It is often useful to cut a V or a U shape out of the wooden peg to support metal sheet when drilling or sawing with a piercing saw and you can also cut grooves and indentations to help support work or drill holes for working on pieces with earring posts.
Fits a workbench or table thickness up to 40mm
Steel surface approximately 77mm x 64mm
Wooden peg is approximately 100mm x 41mm
Traditionally inserted with sloped size uppermost but can be easily flipped to provide a flat surface depending on your working style or project
Spare spare bench peg available to purchase - you may find it useful to buy an extra one to keep clean and an unaltered one for different projects
Product code: C79