Chinese Spiderweb Matrix Turquoise Cabochons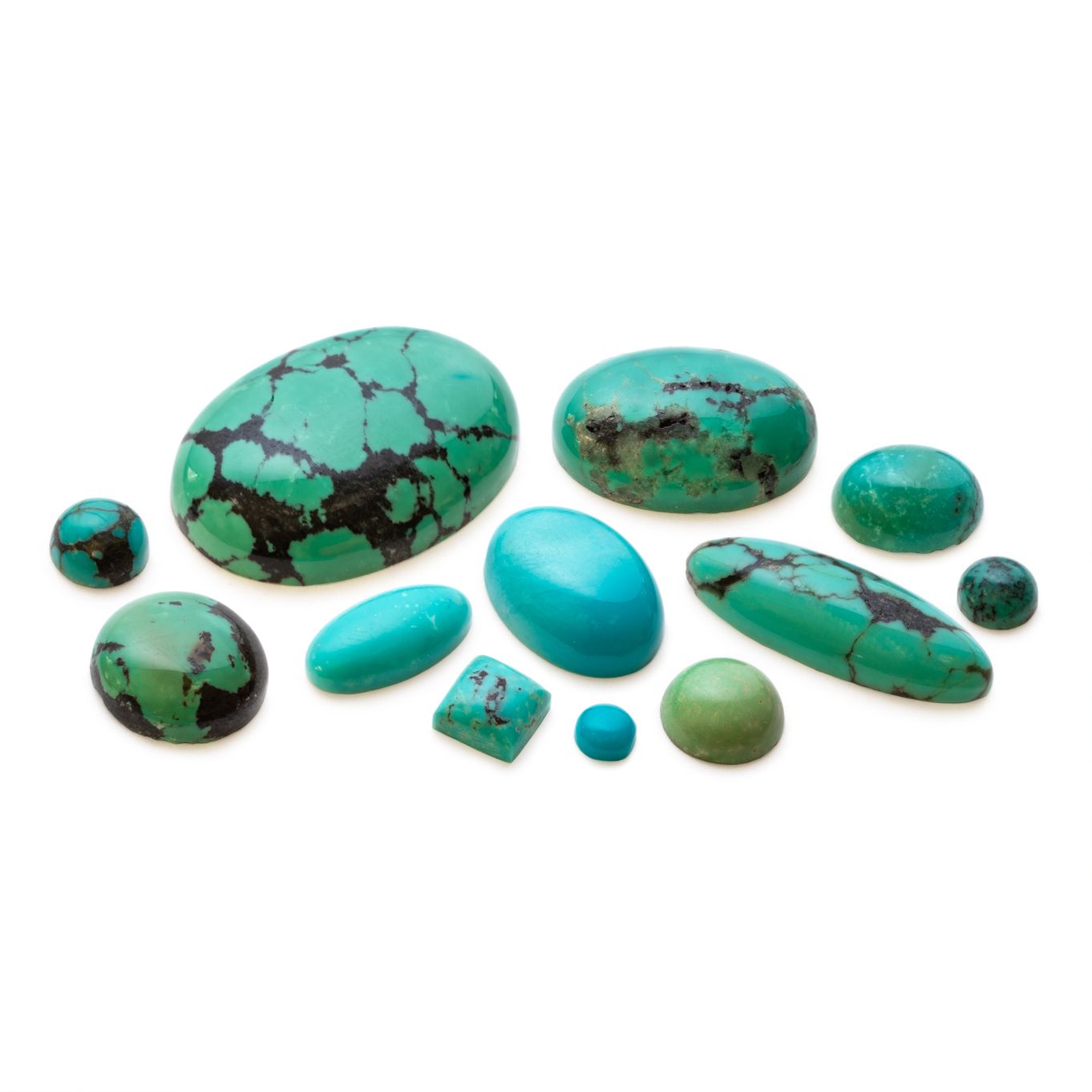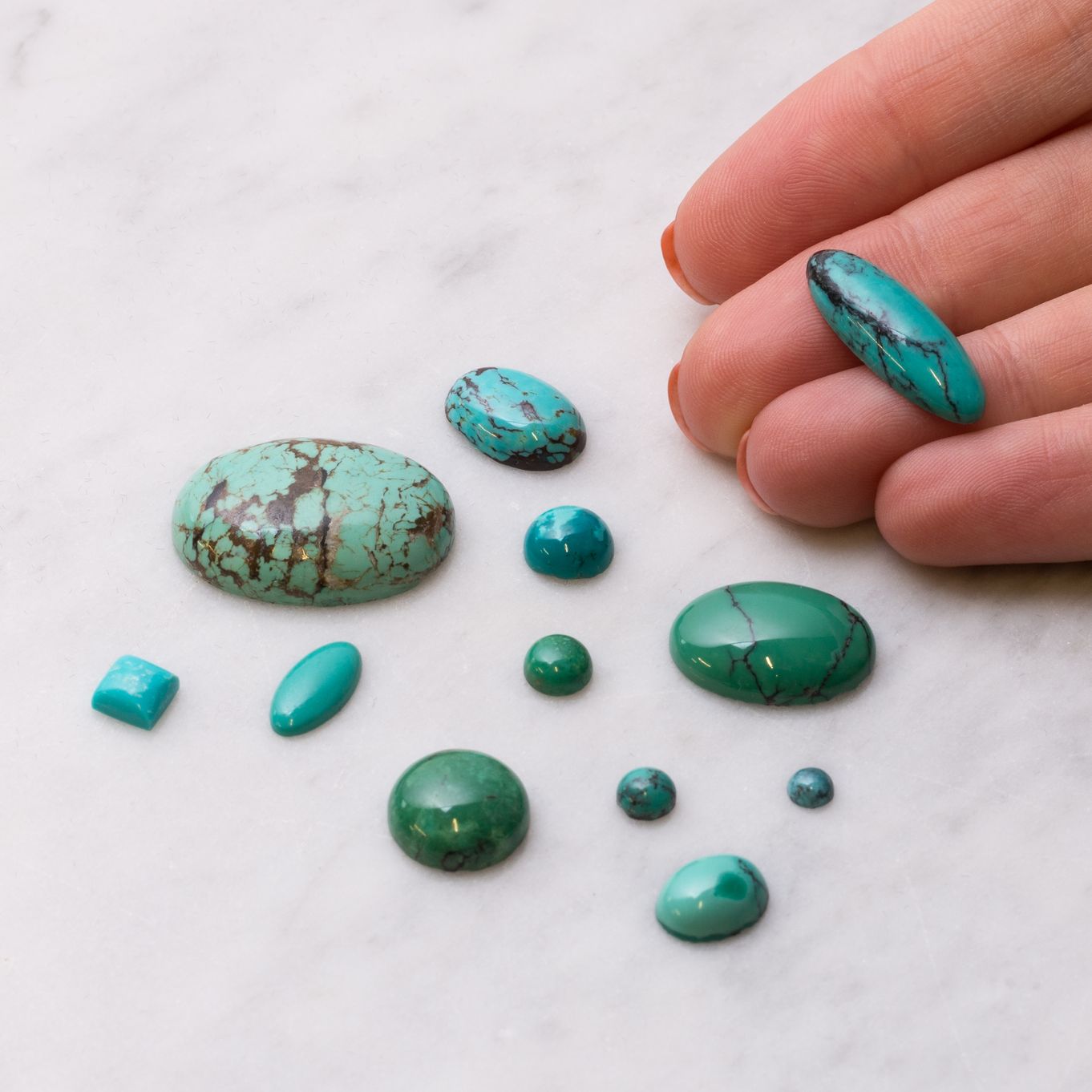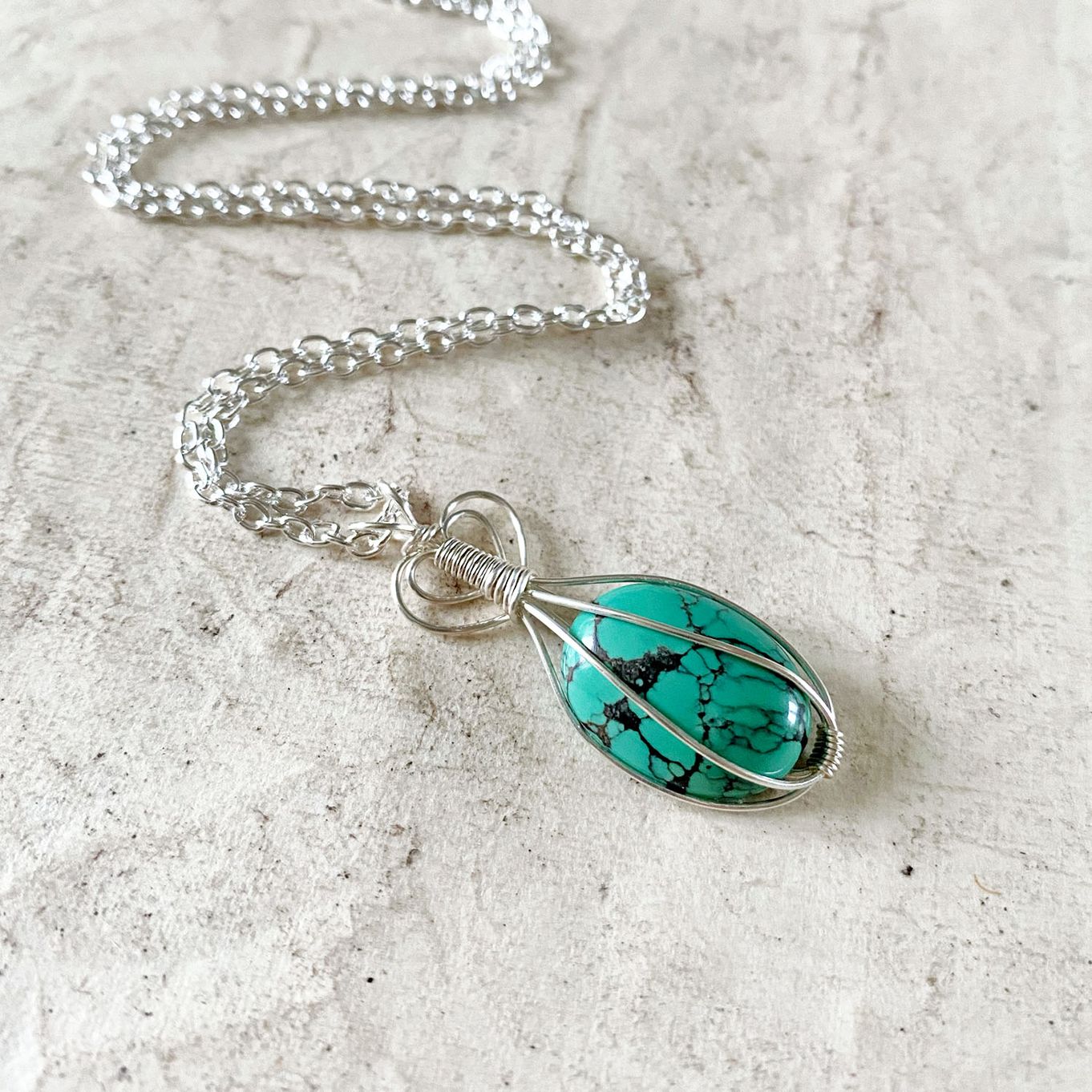 These Chinese spiderweb matrix turquoise gemstone cabochons may have beautiful, slightly green/turquoise hue and spider web-like markings, making each stone unique.
Cabochon (flat bottom, domed smooth top)
Available in a range of shapes and sizes
Like 97% of all turquoise sold this turquoise is stabilized
Has a hardness of 5-6 on the Mohs scale
Birthstone of December
Healing properties: Communication, Release, Healing
Country of Origin: China
Sold individually
Current stocks of our 6mm round stones are measuring over our 0.2mm tolerance
Please note the majority of our current stock has matrix markings however due to them being natural stones, not all will have spiderweb matrix patterns. The image is a representation of the variability of this stone.
Special requests
Did you know that you can add special requests for gemstones? Whether you're after matching pairs, a particular colour, pattern or shape, or even to fit a specific setting just let us know in your shopping basket and our team will personally spend time trying our very best to select the perfect gemstone for you. Learn more
Click below to read our helpful pages:
Product code: H88