Sterling Silver Solder Paste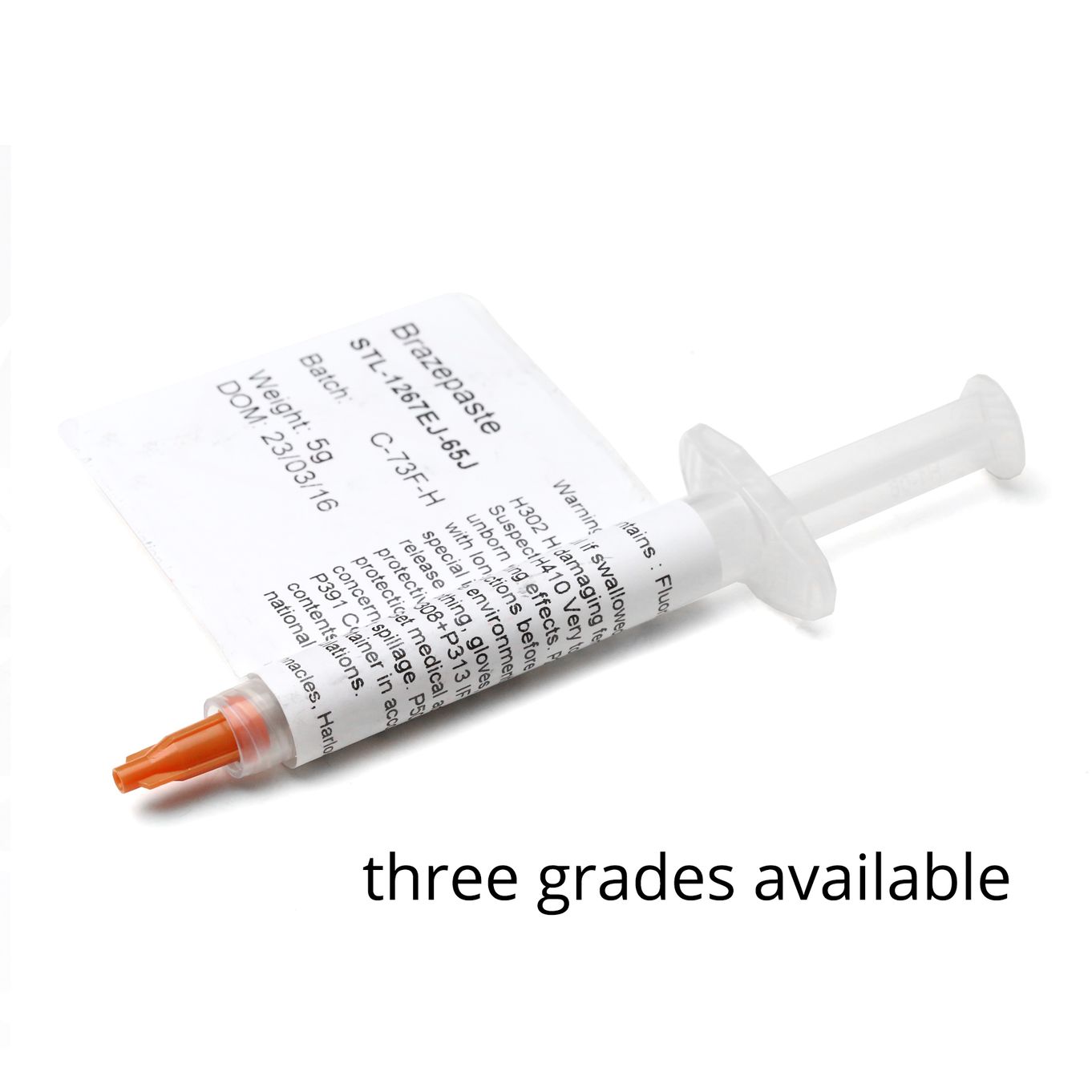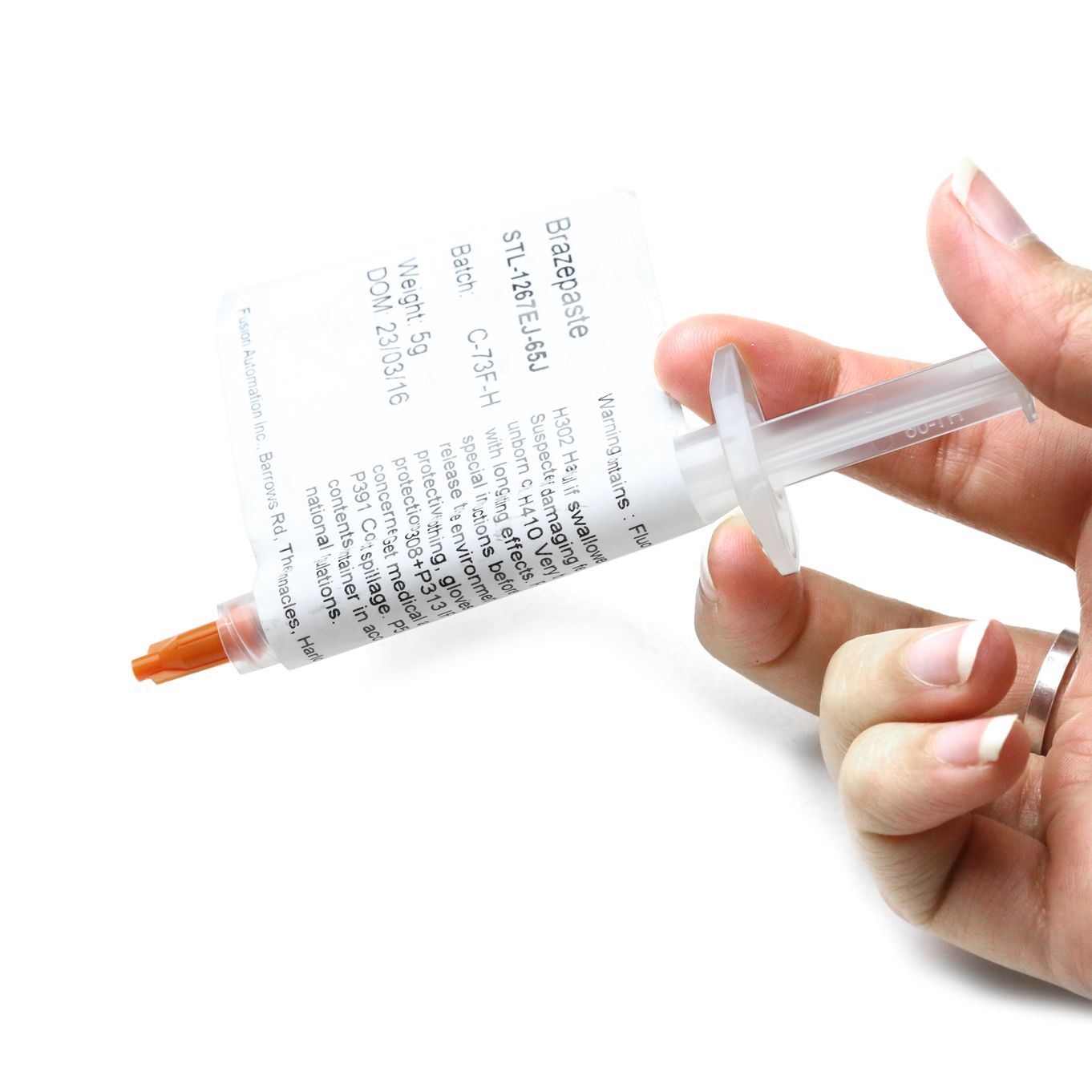 As one of our best sellers, this hallmarkable jewellers silver solder paste is much quicker and easier to use than traditional solder.
The paste stays where you want it to, making it very simple to use and there is no need for extra flux as it is already mixed in with the paste! Ideal for those quick single soldering jobs, this solder paste is a must have.
Easy melting point: 705-723°C
Medium melting point: 720-765°C
Hard melting point: 745-778°C
Hallmarkable
Sold in 5g syringe
Needle for soldering paste sold separately - you will need a needle for each grade (you can reuse the needle when you buy a new syringe)
Keeps well if kept airtight
Click below to read our helpful pages:
The following pdf documents contain the safety data information provided by the manufacturer of this product. Please read thoroughly and do not hesitate to contact us if you need further information. The information provided in this safety data sheet is correct to the best of our knowledge, information and belief at the date of publication.
Product code: A30