Tiffany Stone Cabochons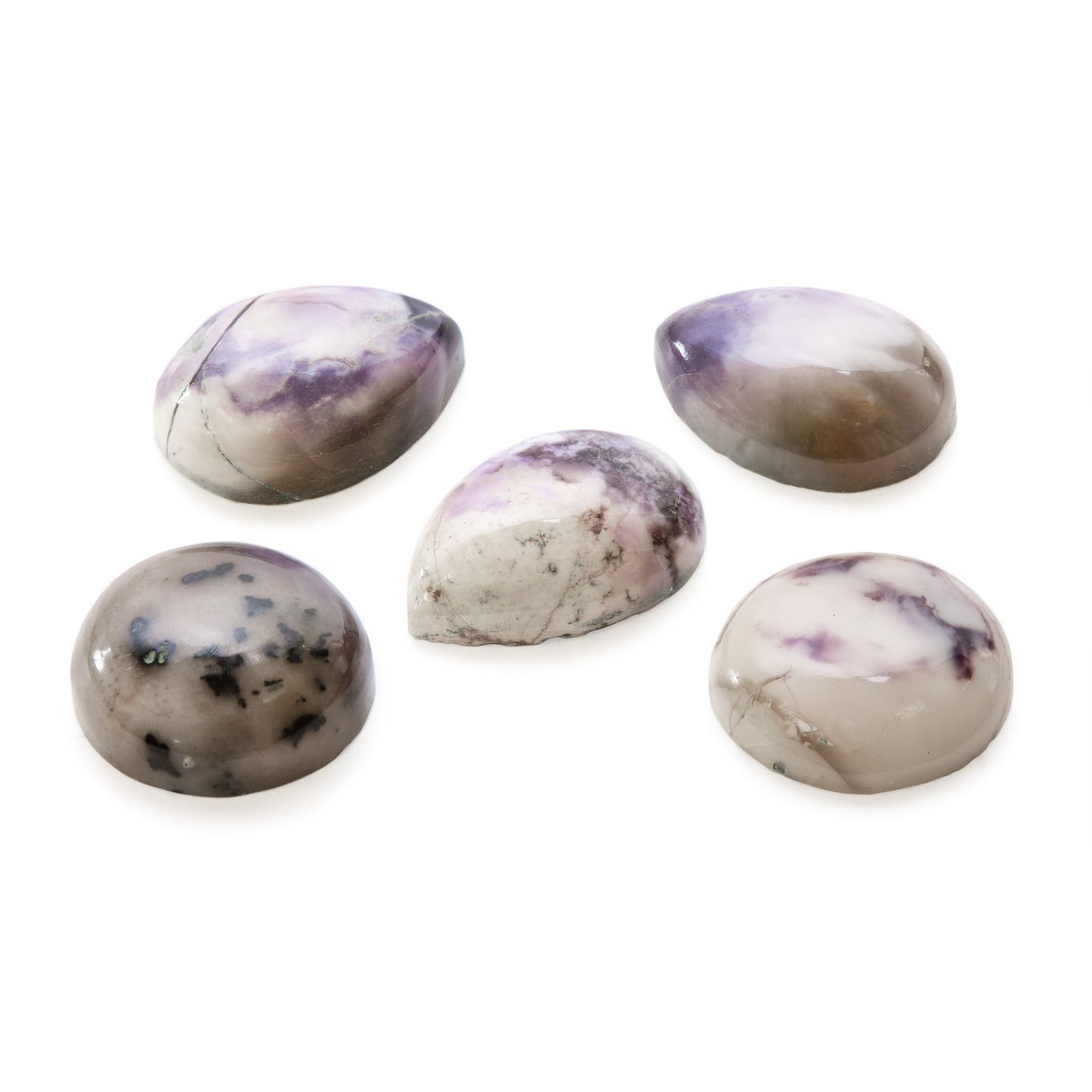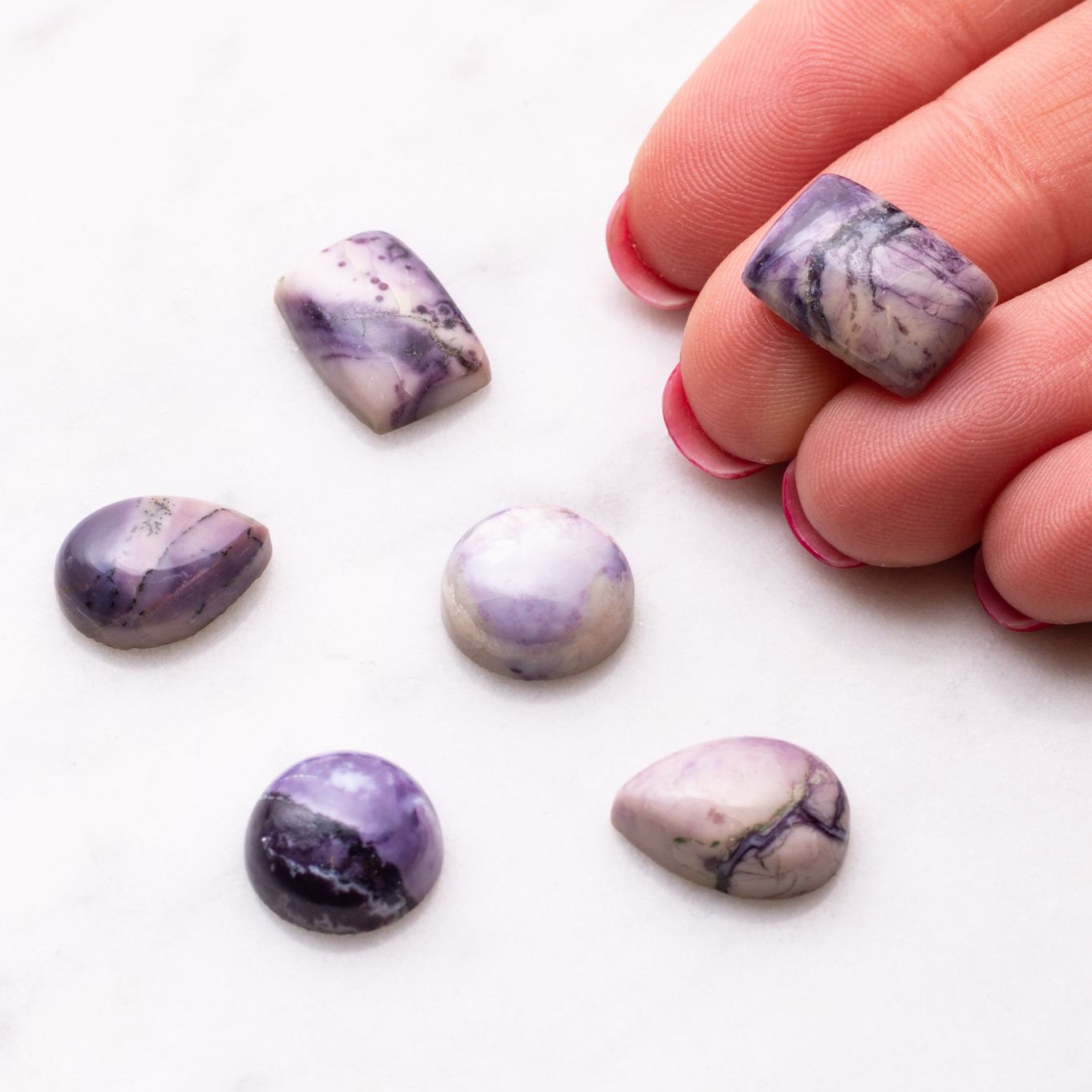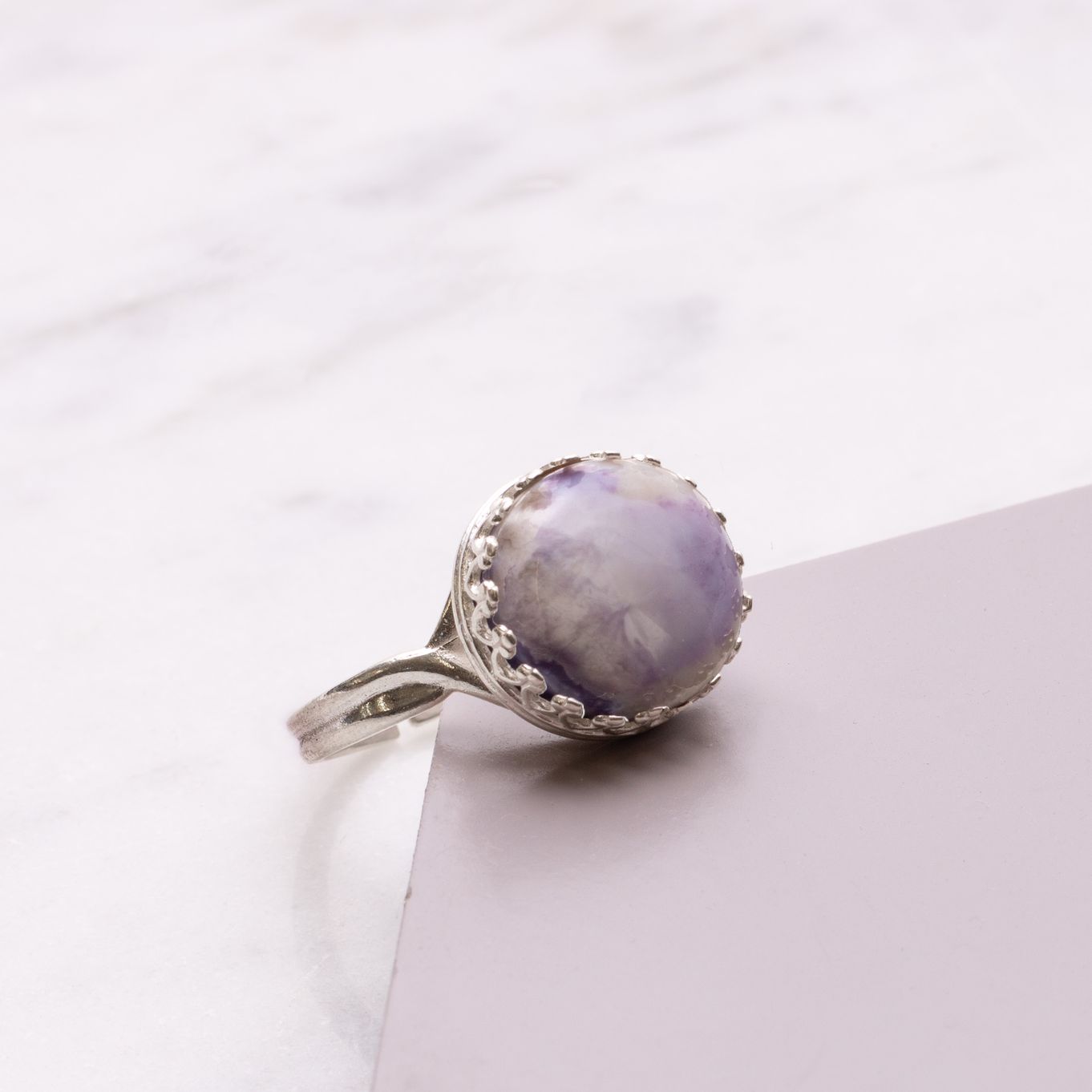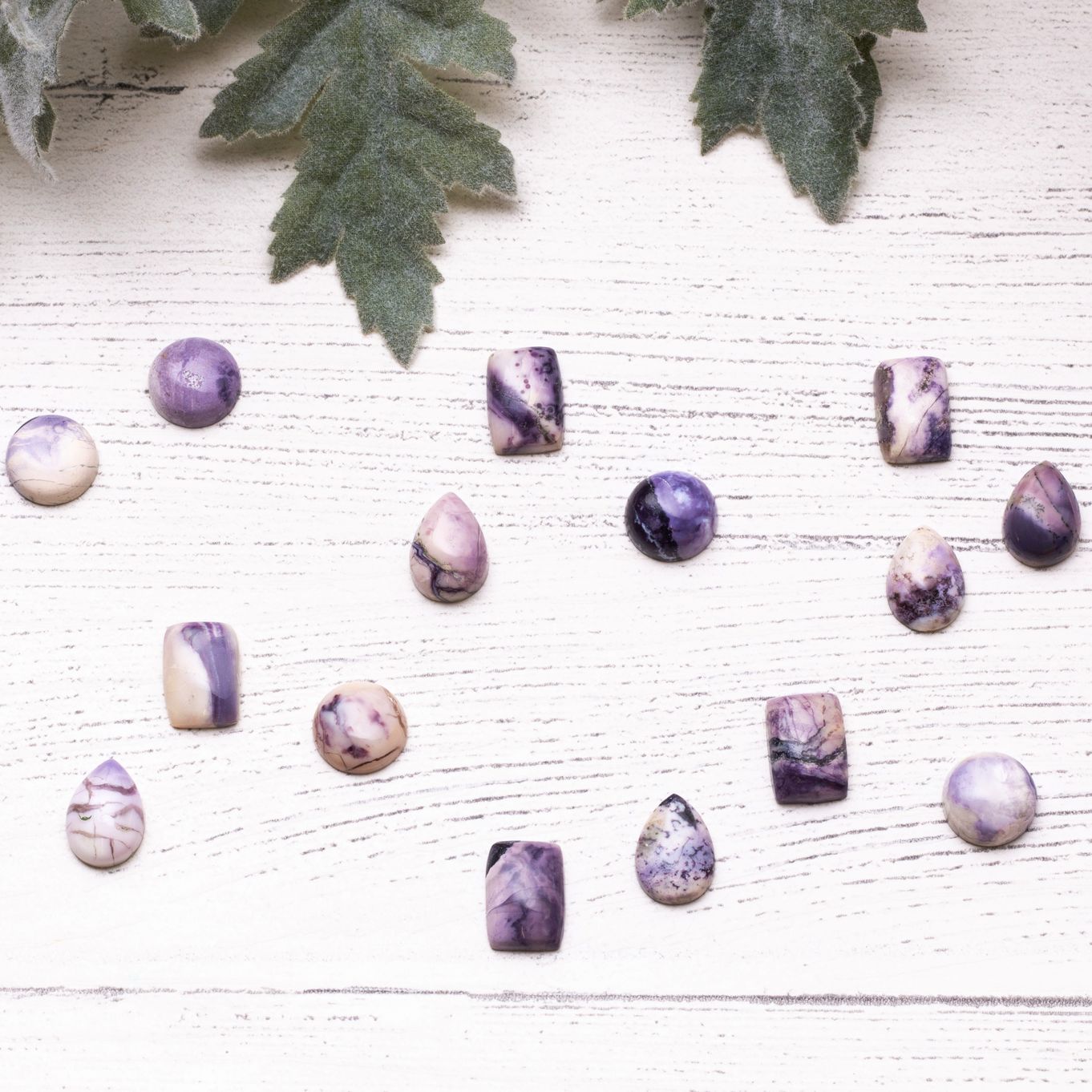 Tiffany stone also known as 'ice cream stone' and 'bertrandite' is a rare stone that is mined in just one location, the Brush Wellman Beryllium mine, Spor Mountain, in Western Utah. Almost all of the tiffany stone mined at Spor Mountain is crushed and used to produce beryllium hence its rarity.
Tiffany stone varies in colour from cream and white with a touch of lilac; or purple and lilac with interesting black/brown markings. Some markings are fern/tree like whilst others are soft swirls and striations. Tiffany stone is also referred to as opalized fluorite, purple passion and Utah lavender stone.
Each stone is different in colour and pattern, colours vary from creams and white to purple and lilac making them perfect to use in your unique jewellery-making designs.
Cabochon (flat bottom, domed top, undrilled)
Available in a range of shapes and sizes to suit your jewellery needs
Hardness: 5-5.5 on the Mohs scale
Natural stone - no treatment (this a natural gemstone and some stones will have surface inclusions and imperfections)
NB. Some of these stones have a size tolerance of 0.3mm
Country of Origin: Utah, USA
Sold individually
Special requests
Did you know that you can add special requests for gemstones? Whether you're after matching pairs, a particular colour, pattern or shape, or even to fit a specific setting just let us know in your shopping basket and our team will personally spend time trying our very best to select the perfect gemstone for you. Learn more
Product code: H221
You May Also Like