Sterling Silver Leaf 3 Loop Connector Link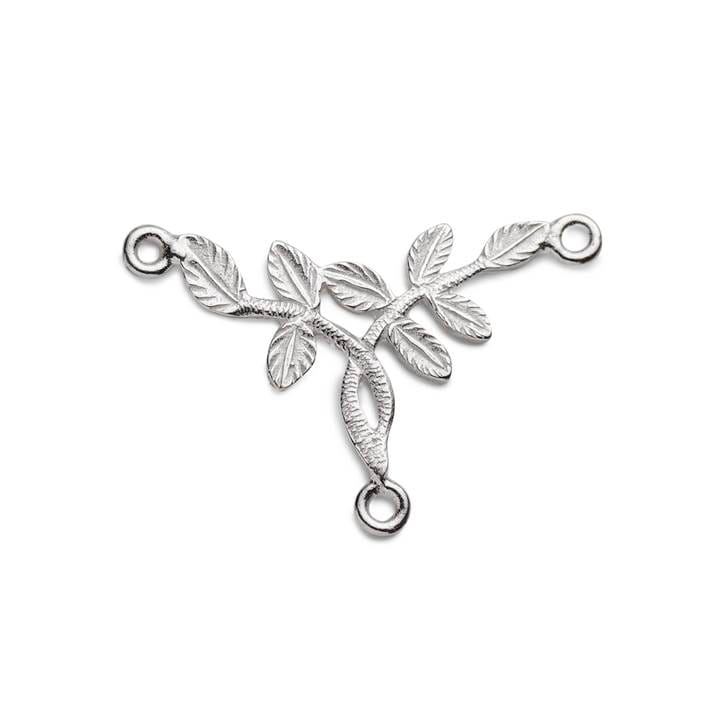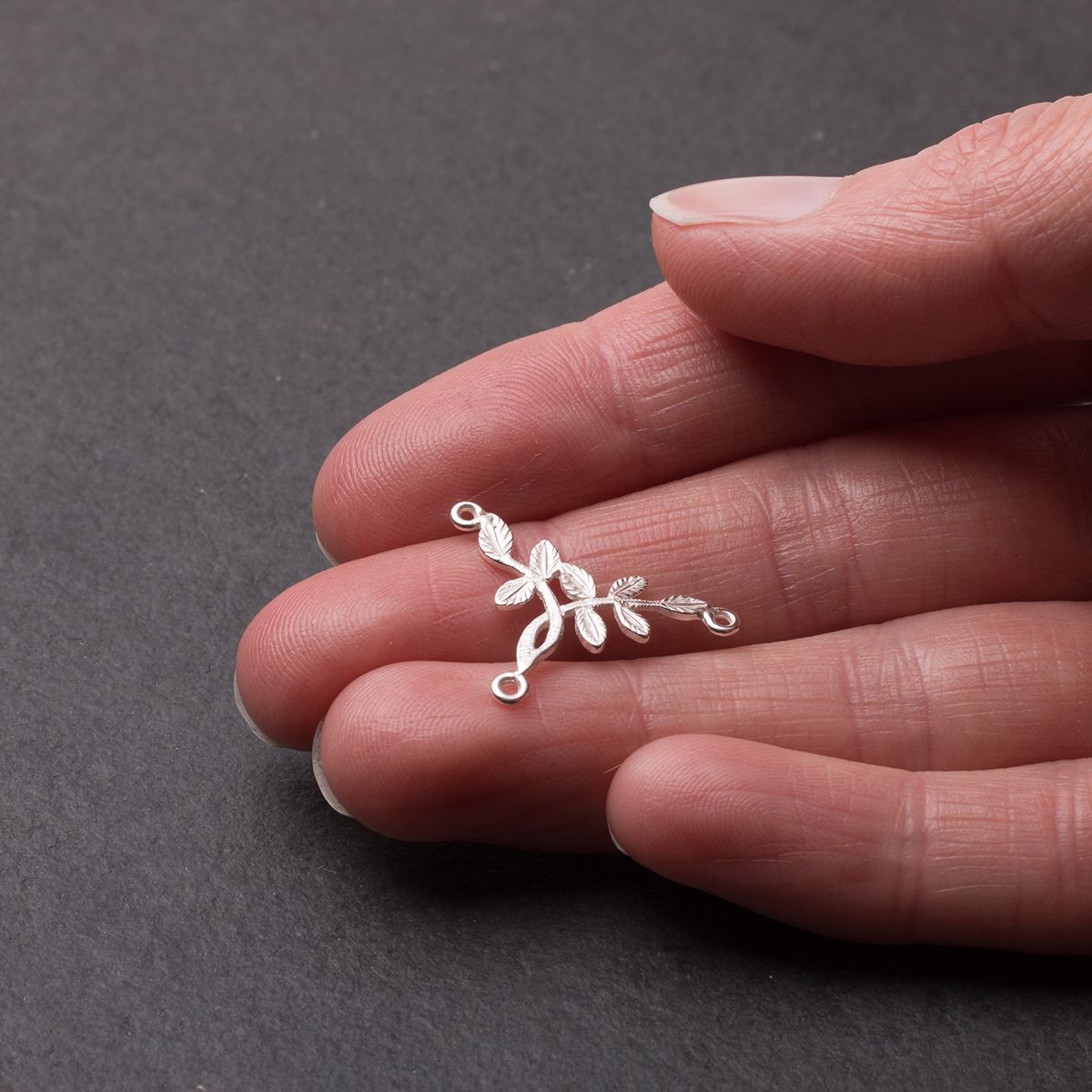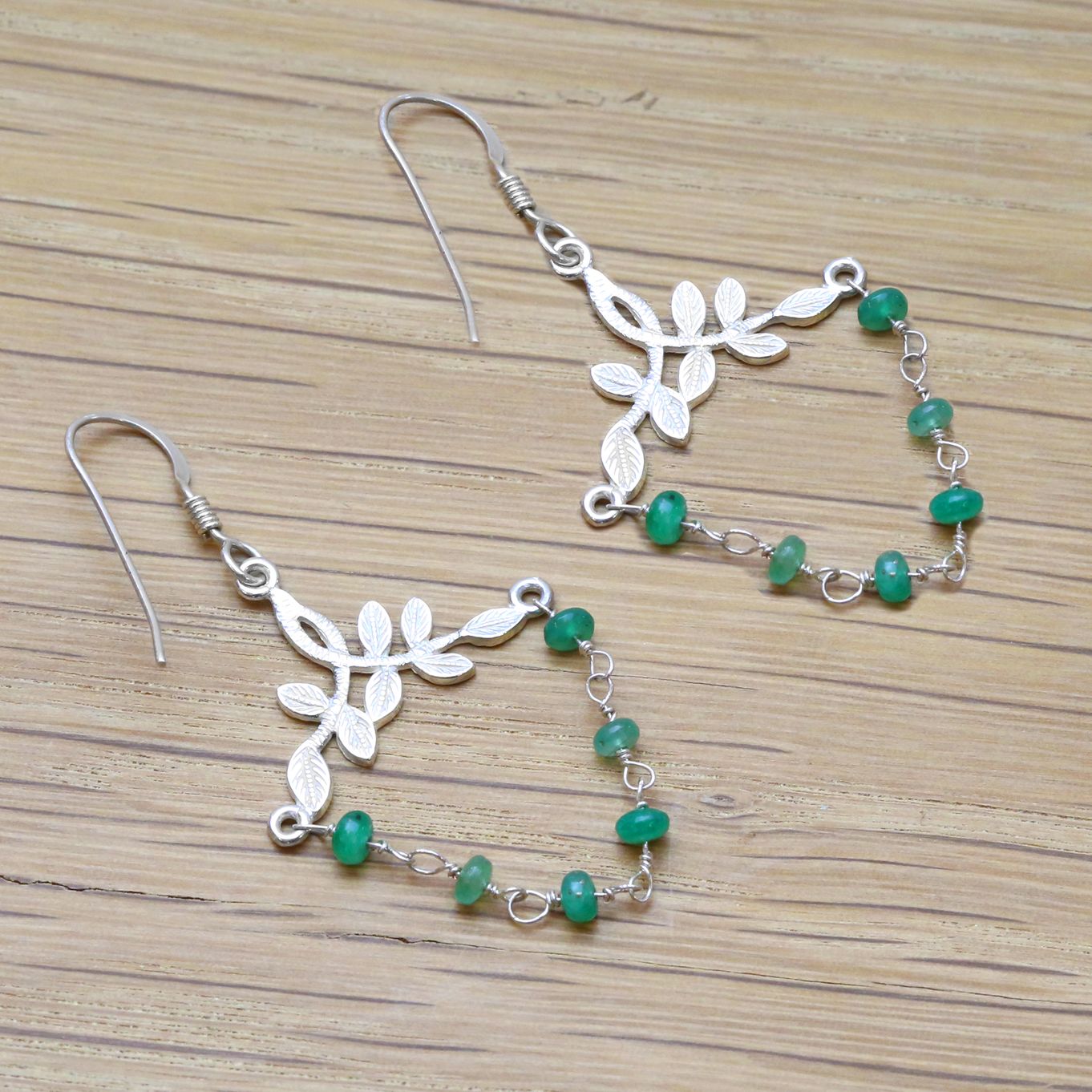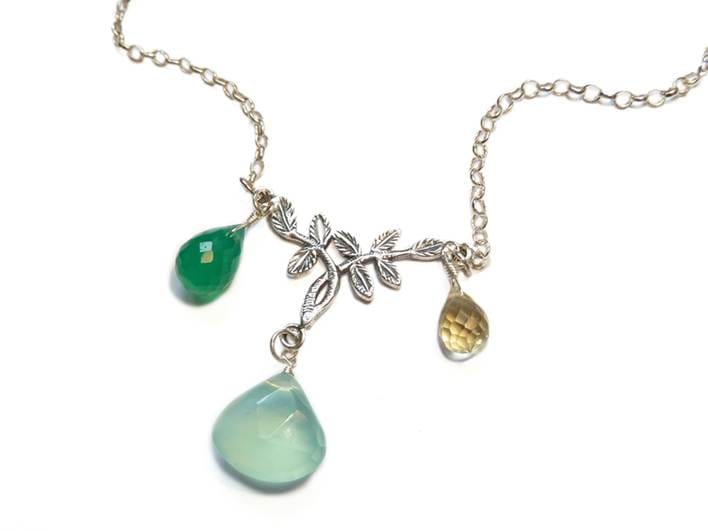 Quantity discounts
1 (£3.60)
5+ (£3.30)
These sterling silver leaf 3 loop connector links have lovely twisted twigs which resemble olive branches. The piece has a pleasing balance to it even though it is asymmetrical, just like real nature!
Perfect for hanging between a cut chain with a wire-wrapped bead, briolette or nature inspired charm dangling below.
Turn the connector the other way up and you have a chandelier style component to make earrings, so you can easily make a matching set of jewellery.
We also found that they can be used in other ways and as well as the three-round loops, there are also one or two other openings formed by the design from which you can hang things. All-in-all, this is a really versatile little component and the only limit on its uses is your imagination!
Size: 24x16mm
Loop size: 1.2mm
Sterling silver
Sold individually
Reversible: the design is on both sides
Click below to read our helpful pages:
Product code: SF190